Guide to gambling with Ethereum in 2020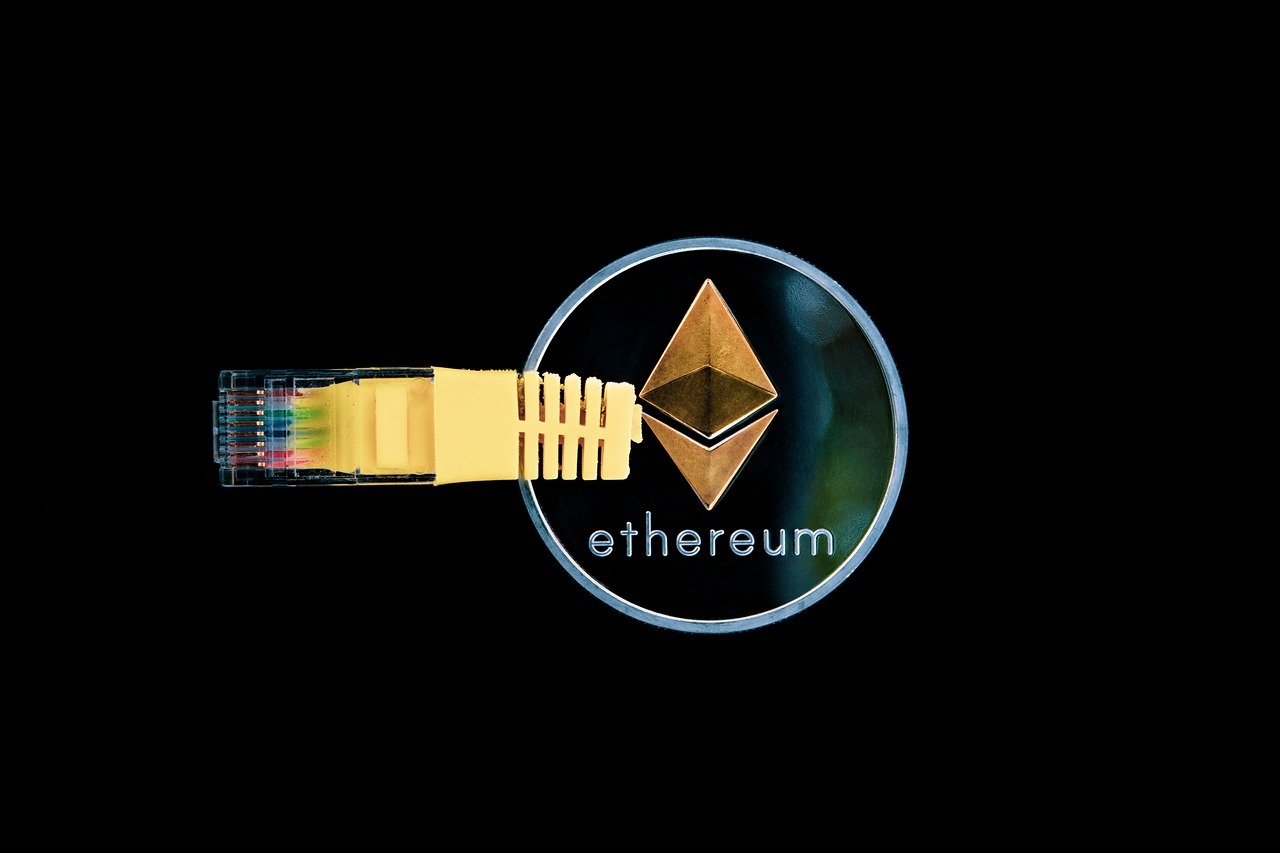 Reading Time:
4
minutes
Cryptocurrencies have become mainstream enough for gambling venues to considering offering options for players to pay via cryptocurrencies and we've been seeing this trend mostly in online casinos even though some of the traditional casinos are starting to catch up, offering classic casino table games where players can utilize cryptocurrencies. But with this new trend, there are new challenges, a couple of changes in the way casinos accept payment or offer the wins so it's important to have a clear understanding of what's different when gambling with cryptocurrencies, specifically with Ethereum.
The first steps
The step by step process is largely the same as with any regular casinos where you pay with cash, or in case of the online casino, you open up an account, make a deposit and wait for a win. When playing with Ethereum and we will largely cover the online casinos in this article the process is the same and you need to take the same steps, but there are differences in details because we are dealing with a different sort of currency. The process of opening the account will be the same in all online casinos.
One of the perks of online casinos is the easy registration process, but when you are planning to play via cryptocurrencies the anonymity of the payer is guaranteed so you will be playing Anonymous, only needing to write down your address and come up with a strong password in order to start looking for the what sort of deposit you want to make. Now, before you decide to transfer your assets, it is important to make sure that you are dealing with a license, legit online provider because the cryptocurrency industry is still new and in a lot of ways harder to control. It's more difficult to prevent crime and in case of the wrongful transfer, your assets will be lost forever so it does require way more caution when gambling with cryptocurrencies because the stakes are higher and a lot more things should be considered besides selecting an appropriate amount to gamble on. Before you make the transaction the casino asks that you write down your unique Ethereum wallet address, and then making sure that you transfer the money to the correct casino wallet. According to the ethereum gambling guide on InsideBitcoins the transactions should take no longer than 10 minutes for the deposit to appear on the website and you should be able to start playing right away. Just remember to treat the transaction process with much more attention as to not mess up the wallet number and make sure that your transaction reaches its destination. After that, you should head over to the bonuses section to make sure you claim your rewards. The best option would be to read up about the bonuses even before you registered with the specific casino to be able to choose the one that sounds most appropriate to you.
What's the difference
In general, when dealing with online casinos do your research read review, whether you will be playing with debit cards or cryptocurrencies. Many of the casinos have outstanding bonuses while others are quite basic and you will probably have to fight a lot to actually get them. Read about the available bonuses beforehand to make sure that you're getting the best version out there, based on what games you actually want to play in the online casino.
While you might think that since you are paying in Ethereum the games will also go on referencing your assets through Ethereum that would make things rather difficult.
During the games, you will have your assets displayed in USD making it easier to control how much you want to spend and how much you can afford to lose.
When it comes to withdrawals the process is similar. You would usually go to your account info and look for the withdrawal button. The website will ask for your Ethereum wallet information again and just like during the deposits you need to be careful to make sure the information is corrected because if the information is invalid or if it goes to someone else's wallet there is no getting that money back or tracing where it went. You can select how much you want to withdraw in Ethereum and get your wins in minutes.
When it comes to the game you can play for Ethereum the choices are not limitless but they do cover all the bases. You can play almost any classic card game like blackjack, a variety of poker games, roulette and other more conventional casino games on a lot of websites and make deposits in Ethereum. You also have many options when it comes to video slots which, considering they are one of the easiest casino games to get into no surprise that there are a lot of options here. You can choose from different themes, bonuses and difficulty levels but if you are a fan of video slots you will have no problem finding the right one for you to play using Ethereum. The types of games that Ethereum casinos will offer are largely the same but they might differ in variety considering the crypto casinos aren't as popular as a regular online casino they also have fewer options but as mentioned above they provide all the basic categories of games. The bonuses in Ethereum casinos work similarly to regular ones as well. For example, the most popular way that casinos grant bonuses is that they match your deposit with a bonus. For example, if you start gambling by depositing 1 ETH, upon the first time the casino will grant you an additional 1 ETH to match the one you've invested in the casino. Make sure to check the percentage to which the casino will match your deposit to make sure you're getting a good deal out of it.
Bonuses
Not much is different between playing with crypto VS playing with regular currency, But considering the importance of those small differences, it still crucial that you know what to treat differently in this particular online casino. The basics of gambling like wagering requirements and time limits to meet those wagering requirements are there. The most important thing you can do to ensure the best experience is to search the information about the provider and to make sure that you are  that has a good reputation.
321CryptoCasino Strikes Industry First With TrustTracker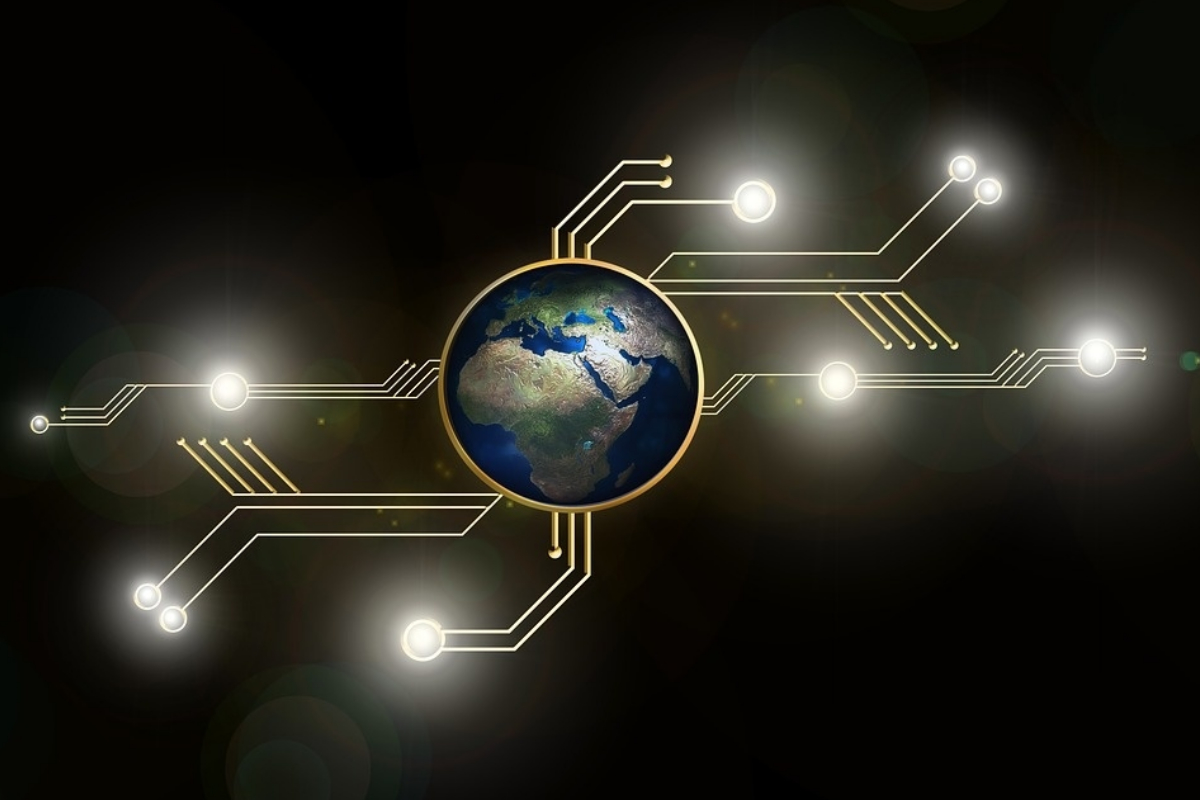 Reading Time:
2
minutes
Cryptocurrency operator 321cryptocasino has agreed on an industry-first partnership with TrustTracker™, a new blockchain-based tool designed to help solve the issue of player trust in the casino sector.
321cryptocasino players can now use TrustTracker™ to check that the result of every spin or bet was the same as recorded in their transaction history.
TrustTracker™ uses technology powered by the CasinoCoin blockchain to store the results of every transaction. Once integrated via a simple API, players can then use the TrustTracker™app to enter their bet code, or scan a QR code, and receive a near-instant confirmation that the result on the ledger is legitimate.
As well as being a powerful trust-building tool for casinos at a time when public perceptions of the industry are shaky, the data captured by TrustTracker™ can also be used by operators to build new products, better engage players and even boost acquisition by sharing data on everything from RTP to jackpot frequency.
Tomy Simonian, PM at 321cryptocasino said: "We understand that casino players are increasingly demanding when it comes to issues surrounding transparency and trust. TrustTracker™ allows us to place the legitimacy of our product at the heart of our engagement, acquisition and wider growth strategy."
Andrew French, MD at TrustTracker™, said: "We have built TrustTracker™ to solve a very real trust issue within the casino industry at the moment. By utilising the CasinoCoin blockchain, we are able to seamlessly prove to players that the games they enjoy are legitimate. We aim to become the standard for accountability and visibility that our industry aspires to."
Last year, the UK Gambling Commission conducted a survey which showed that just 29 per cent of people agreed with the statement: "Do you agree that gambling is conducted fairly and can be trusted." This was down from 48 per cent in 2010.
Blockchain Offers Cloudbet Players the Fairest Odds in Soccer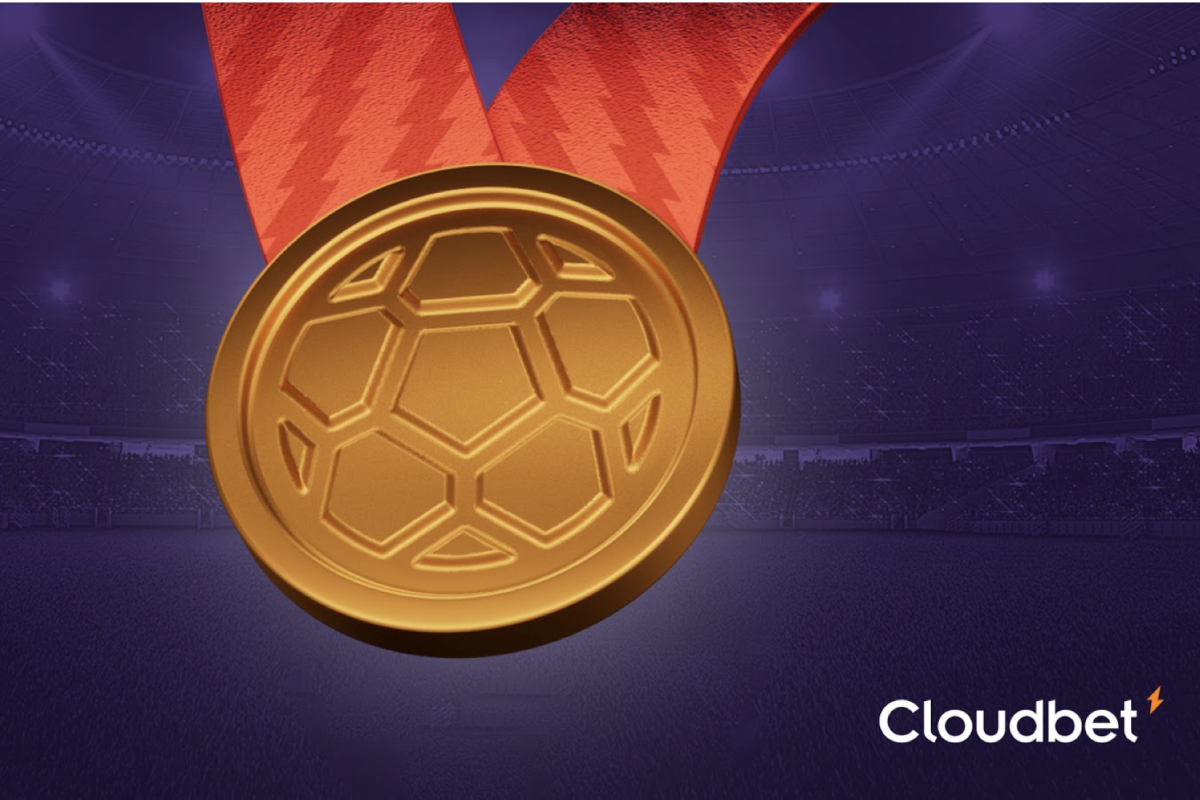 Reading Time:
2
minutes
Crypto advantage allows sportsbook to offer commission-free bets
Adds to other benefits blockchain technology provides to players
One crypto sportsbook is using the English Premier League's return to demonstrate how blockchain technology helps it to offer customers fairer prices to maximise their winnings.
Cloudbet, the pioneering bitcoin operator, recently announced that for each remaining game in the EPL season, it would charge no commission on pre-match bets for 1000 players, allowing them to access the best odds — and therefore the highest returns — on the market.
The "zero-margin" campaign grabbed the attention of some seasoned industry observers, who questioned the sustainability of essentially giving up pre-match profit for the 92 remaining games in the season. It also draws attention to how Cloudbet leveraged its crypto background to offer players the fairest prices on the street, contrasting against a backdrop of improbable odds and gimmicks used by some operators that have dented the industry's credibility.
The answer for Cloudbet lies in the blockchain technology that underpins its operations, and has helped it generate substantial savings from avoiding costs faced by fiat operators. Cloudbet passes on these savings to players by extending generous bonuses or, in the EPL case, removing the margin it charges on sports events.
Leading up to the Arsenal-Manchester City clash on June 17, Cloudbet had odds of 8.77 for a Gunners victory and 1.39 for a City win, compared to the average of 8.36 and 1.36, respectively, of five sportsbooks compiled by Bitedge.com. Cloudbet priced a draw at 5.88, compared with the book average of 5.74.
The EPL campaign is an extension of the operator's long-standing "best odds" campaigns that feature margins as low as 2% on sports including soccer, basketball, American football and mixed martial arts.
"Ultimately, we're aiming to make sports more engaging for our players and what better way to supercharge the experience than by offering the best prices that are mathematically possible," a Cloudbet spokesman said. "The primary reason that we can do that is because of blockchain."
The capacity to provide fairer pricing is yet another expression of the empowering and democratising characteristics of blockchain for the gaming industry. It's another clear benefit the technology offers players, on top of the more widely touted faster transaction times, secure fund storage and privacy protection.
Founded in 2013, Cloudbet has been making waves since relaunching itself in late April. While it has built a legacy as a trusted bitcoin operator, the firm has taken a bold step toward making the new Cloudbet.com more accessible to mainstream players with the addition of USDT betting, along with easy credit-card coin purchases. Cloudbet also accepts ethereum and bitcoin cash.
Besides soccer, the new Cloudbet.com offers odds on a multitude of sports and esports markets, while the Cloudbet casino has hundreds of slots and a live-dealer experience with all classic table games.
DAOGroup to capitalise on return of mainstream sports betting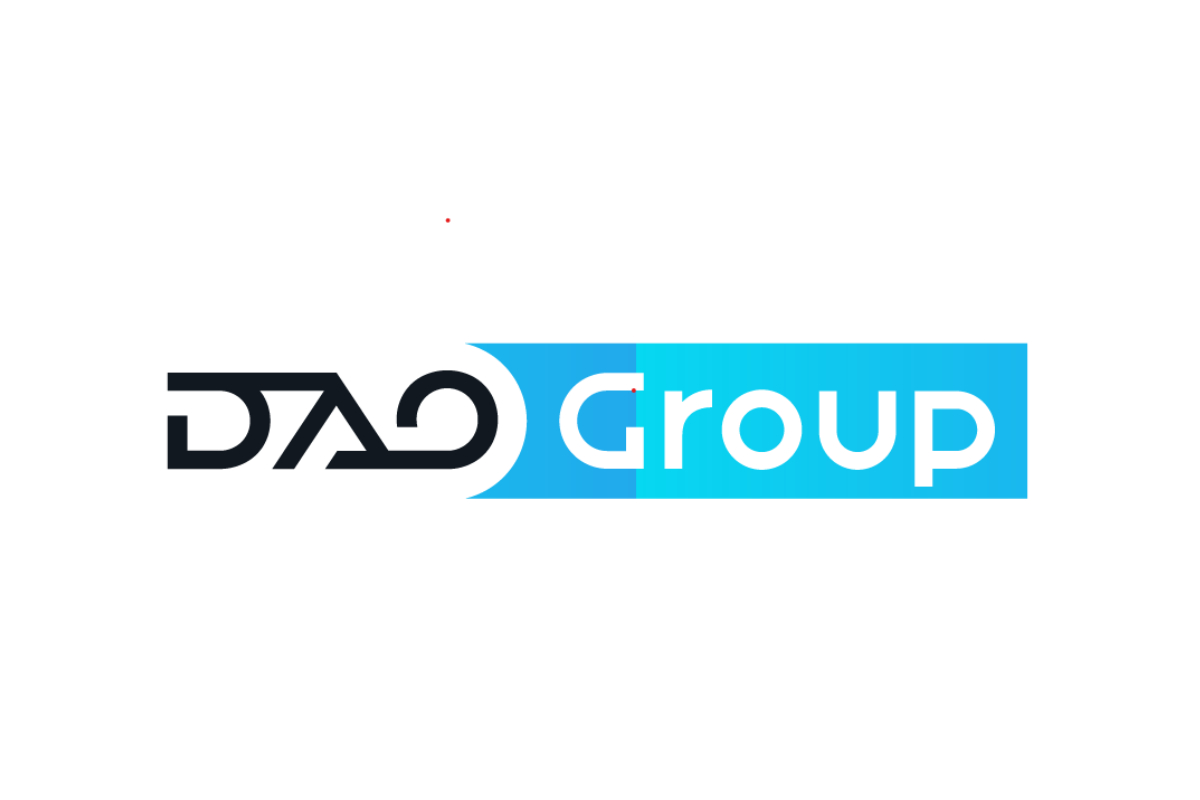 Reading Time:
2
minutes
Company boosts business development team to support COVID surge in crypto gambling
 DAOGroup, the iGaming cryptocurrency and blockchain solutions provider, has geared up to capitalise on the return of mainstream sports betting by significantly strengthening its business development team.
The company unveiled its flagship product, DAOWallet, in early 2020, delivering an advanced cryptocurrency-fiat gateway that enables operators to offer third-party cryptocurrency transactions without the need for additional AML and compliance procedures.
With a surge in demand for crypto gaming in recent months, DAOGroup plans to unveil a suite of new cryptocurrency and blockchain-based gaming products to help operators attract an increasingly diverse player base across global markets.
In line with its ambitious plans to establish itself as the industry's partner of choice for crypto and blockchain solutions, the company has hired Yelena Kensborn as Sales and Marketing Executive and Adam Lee as Business Development Manager.
Yelena brings a wealth of blockchain marketing experience to her role, having worked across Europe, Asia and LatAm. Joining from Lucky.io, the Malta-based blockchain casino where she served as Head of Community and PR, Yelena will be tasked with building the company's brand ahead of its upcoming launches.
Adam Lee brings with him a proven commercial track record from across the UK B2B tech industry and will be focused on driving the company's sales operations. Both will report to DAOGroup's recently appointed Chief Commercial Officer, Glen Bullen, an iGaming veteran with over 20 years' experience across senior commercial roles.
Commenting on their appointment, Glen Bullen, CCO at DAOGroup, said: "I'm very pleased to be strengthening the company's commercial team at this key time, when demand has never been higher."
He added: "As expected, we've seen a strong increase in the demand for crypto-gaming products during the recent lockdown, with operators taking this time to ensure they are best-positioned when gaming returns to full speed.
"We're here to help the industry benefit without the compliance headache, and I'm thrilled to be welcoming Yelena and Lee aboard. Both are strong individuals with proven credentials who will no doubt be key in helping our partners appeal to an even broader player base as mainstream betting returns."