Euro Games Technology Wins "True Leader" Award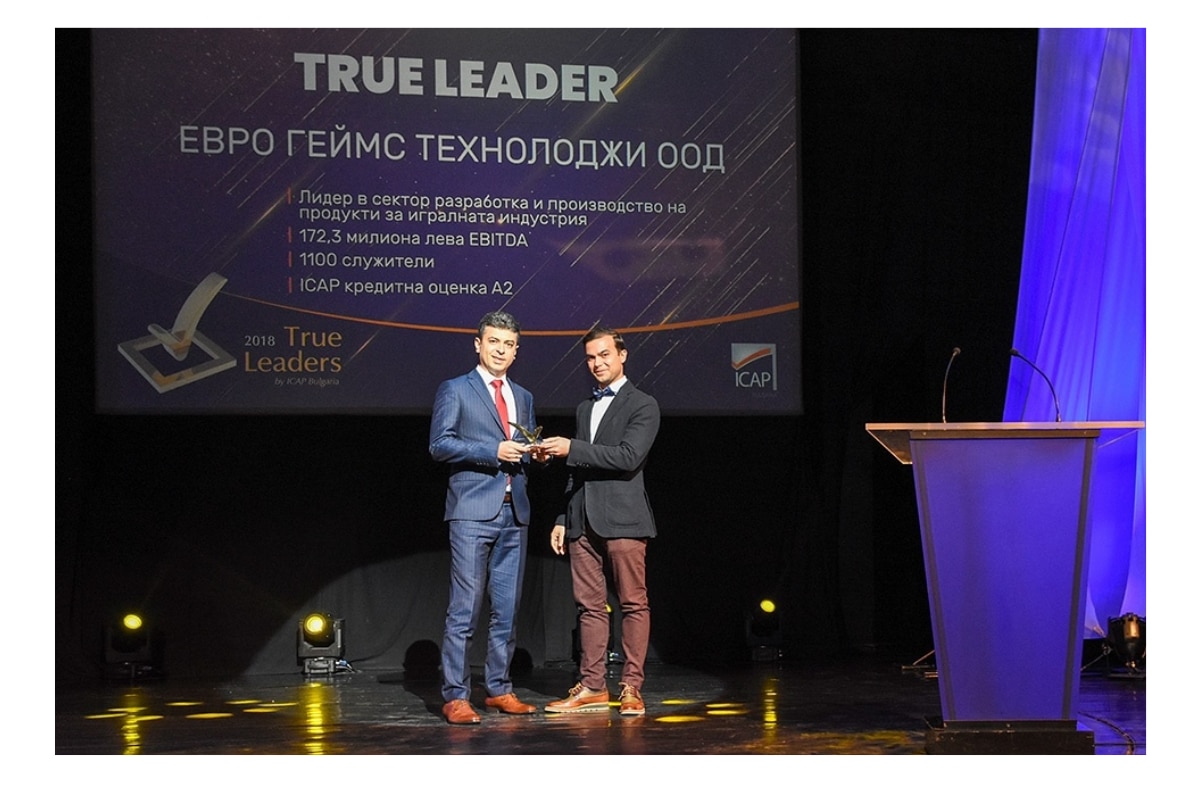 Reading Time:
< 1
minute
Euro Games Technology has been recognised as one of the most successful companies in Bulgaria, ranking 11th in the "Top 300 Business Leaders" in the country. The competition takes into account all sectors in the economy and is organised by ICAP Bulgaria.
The ranking of each participant is determined on the basis of several measurable indices, like EBIDTA, high creditworthiness, an increase in staff compared to the previous year, that is calculated on the basis of officially published information and does not include subjective jury assessment or public surveys. Euro Games received the accolade "True Leader" during an official ceremony, held in Rainbow Plaza, Sofia.
"We are honored to be distinguished from ICAP as one of the top companies in the Bulgarian economy and to receive the 'True Leader' award once more. EGT continues to reaffirm its position as a reliable global-scale manufacturer of gaming equipment and content and I am confident that we will keep the upward trend in our growth in future. The motto of our company 'We give more' is a principle that we strictly follow, so we now offer more high-quality products and services, attend better to our customers, add more value to their business and increase players' satisfaction," Stanislav Stanev, Marketing and Sales Director at EGT, said.
Bulgaria Asks UAE for Extradition of Gambling Tycoon Vasil Bozhkov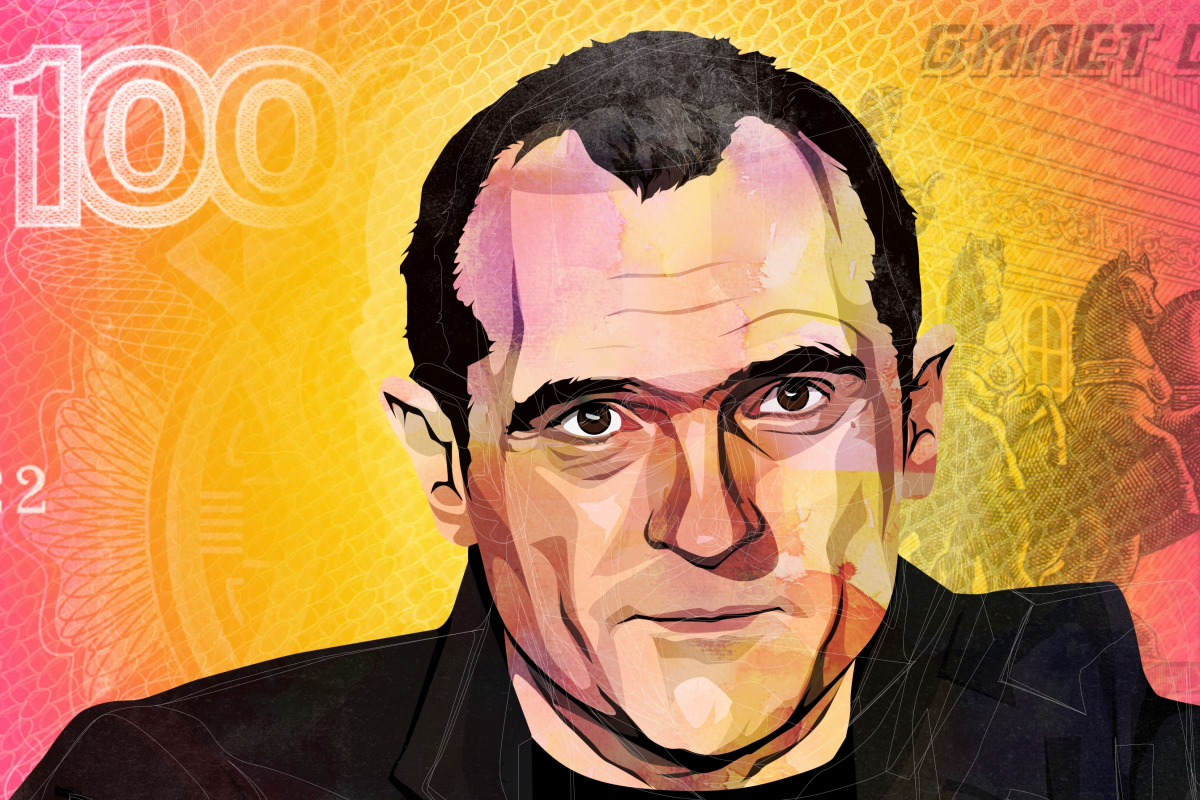 Reading Time:
< 1
minute
Bulgaria's ministry of justice has requested the United Arab Emirates to extradite gambling tycoon Vasil Bozhkov, who was charged in absentia with extortion, influence peddling and money laundering among other offences. Bozhkov was detained in the United Arab Emirates at the end of January.
The justice ministry said it had sent the extradition request and more than 200 pages of documents translated in Arabic to the Bulgarian embassy in the UAE to be handed to the authorities.
Bulgaria does not have an extradition agreement with the UAE, but hopes that its request will be respected.
"We want him returned to Bulgaria to be brought before the Bulgarian court," Bulgarian chief prosecutor Ivan Geshev said.
UltraPlay signs deal with WINBET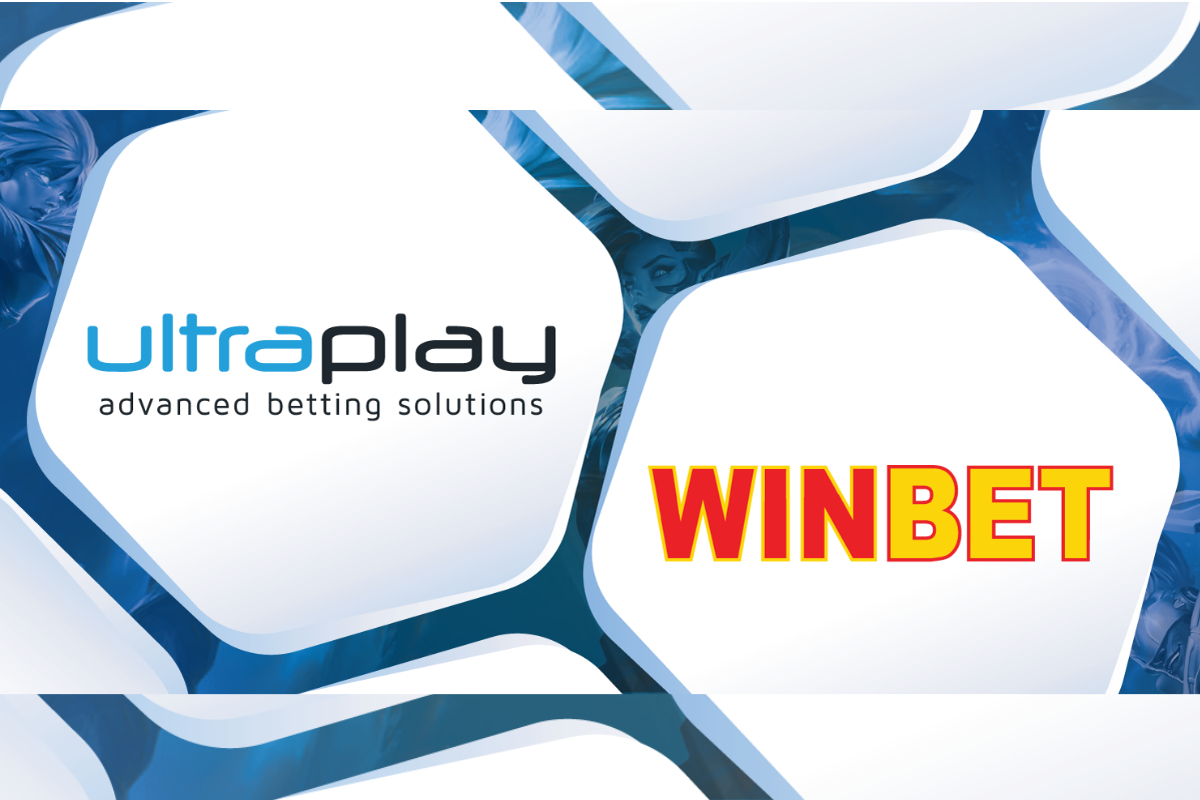 Reading Time:
2
minutes
B2B iGaming company UltraPlay has signed a deal to provide its multi award-winning eSports betting solution to WINBET, an online betting website operating on the Bulgarian market.
UltraPlay's eSports product will power up WINBET with its unrivaled coverage of competitive games, pre-match and live odds. WINBET will be one of the few sportsbooks on the Bulgarian market to offer extensive eSports coverage and effectively engage with the new generation of bettors. Combined with UltraPlay's Hybrid eSports live betting model, real-time data, scores and settlements, WINBET's players will receive fast and secure betting on eSports.
This partnership further confirms UltraPlay's leading position in providing eSports betting solutions to sportsbooks across markets.
Mario Ovcharov, CEO of UltraPlay, said: "We are delighted to announce our new partnership with one of the leading licensed operators in Bulgaria. WINBET is a well-known and trusted brand with a rapidly growing sportsbook. We share a common vision for progress and long-term partnership, which will be bonded by eSports as a new and exciting vertical for their players."
Tsvetin Yordanov, WINBET's CEO, said: "WINBET is a brand that has always tried to offer the very best and diverse content to its clients. In adding eSports to our betting portfolio, I saw an opportunity to expand our market share by satisfying a newly emerging client demand, while continuing to follow our "brand way". In order to achieve our goals we knew we had to find a reliable business partner, with a proven and successful product. I am very pleased that we found that partner in UltraPlay and I believe that this is the beginning of a long and very successful partnership."
Over the last two years, UltraPlay has been awarded with twelve accolades for its overall eSports betting provision. The latest one for eSports Betting Software was received from the International Gaming Awards 2020, which were held in London last week. Following up with the ODDS.GG constant developments, the company has recently released its new web design, aligned with the latest UX/UI design trends.
Two Members of Bulgaria's Gambling Commission Face Organised Crime Charges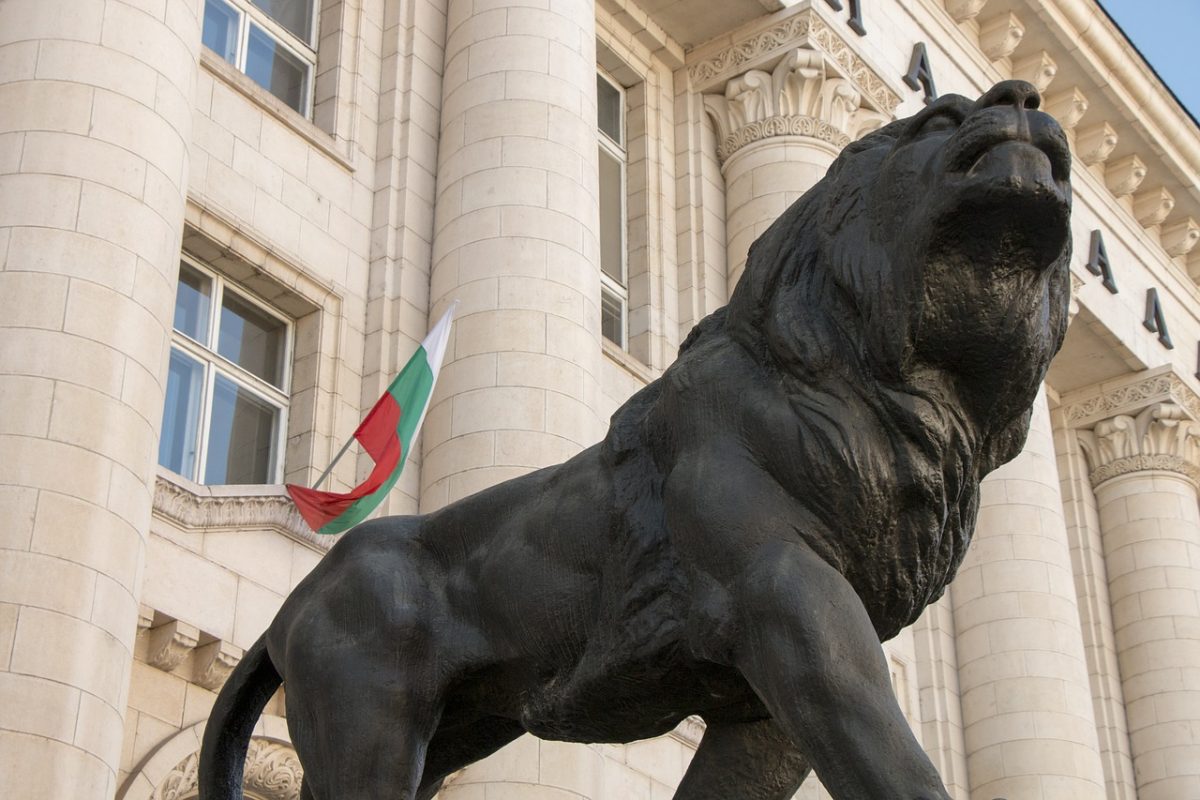 Reading Time:
< 1
minute
A current and former member of Bulgaria's Gambling Commission have been charged with involvement in an organised crime group allegedly headed by Vassil Bozhkov.
Plamen Georgiev was a member of the commission at the time that it was headed by Ognemir Mitev, who is reported to be among those taken into custody in a succession of prosecutors' raids on the commission. Todor Markov has headed the control activities department since 2019.
The Specialised Criminal Court declined an application by prosecutors to remand Georgiev and Markov in custody, and ordered them into house arrest. The court ordered Georgiev and Markov not to contact officials at the Gambling Commission so as not to influence the investigation.
Reports quoted the prosecutor's office as saying that, including Bozhkov, eight people had been the subject of criminal charges so far. Twenty-five witnesses have been questioned in the investigation into Bozhkov's alleged organised crime group.