Exclusive Q&A with Reza Shojaei, the founder of Value Marketing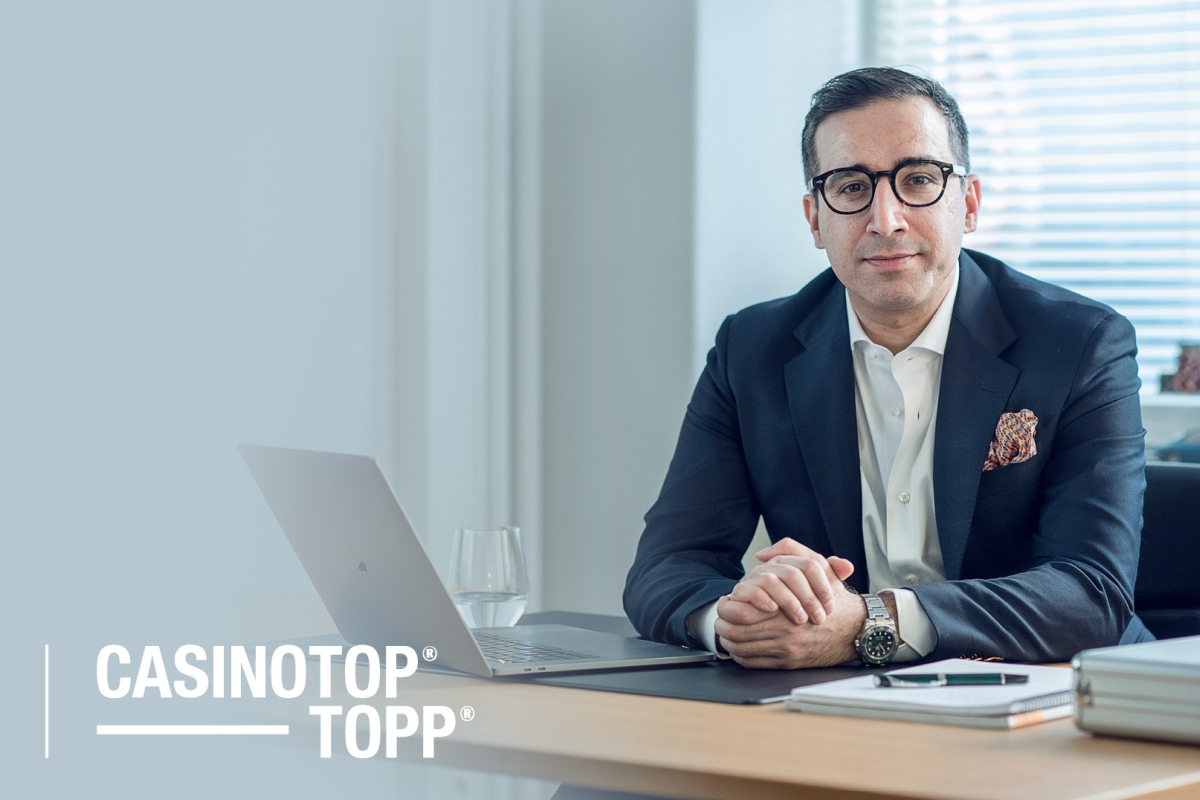 Reading Time:
4
minutes
As Value Marketing enters its third financial year under their new business model, they have already conquered 12 countries. 2020 is going to bring more exciting plans and goals, and the founder, Reza Shojaei, is ready to expand the company's casino portals across the globe. The journey so far has been interesting and meaningful – and there is more to come.
Tell us a bit about yourself.
My name is Reza Shojaei and I am the founder of Value Marketing. I have been an avid poker player for the past 15 years, which is why operating a business in the iGaming market is a great passion of mine.
Value Marketing changed its business model in 2017. It used to operate in the face-to-face sales market. What made you want to switch business models?
Face-to-face marketing was an excellent field to operate in, but it was not really a passion of mine. iGaming is something I really like and playing poker is one of my favorite hobbies. So, when it was time to figure out future plans for Value Marketing, switching to the iGaming market was only natural. Though I am a fan of the market, it was not only a personal choice. We also saw a big problem in the iGaming market that we wanted to solve.
As the market grows more and more every year, new online casinos open constantly, and so do other gambling related companies, like software providers. Competition is wonderful, but sometimes it is hard for players to pick and choose the trustworthy casinos that are also high quality. In fact, starting out in the world of online casinos can be overwhelming if you don't know where to start. The mission of Value Marketing was to change that.
So, what does Value Marketing offer its readers that other affiliate sites do not?
The biggest difference between us and many others is that our two brands, CasinoTopp.net and CasinoTop.com only recommend online casinos that are 100 percent safe and secure. Also, we review the casinos honestly and ensure that each review is transparent and thorough. We pick the online casinos that are high-quality and a great choice for players.
In addition, we want to build a big network of casino portals that covers multiple countries globally. Right now, we service 12 countries, but in 2020 the goal is to open more markets. This allows us to provide valuable information for players internationally.
Another thing we do is that we allow our readers to contact us and share their experiences. This is not something that all affiliate sites do.
How do you see the next few years in the iGaming market? Any new trends we should wait for?
The iGaming industry changes all the time and new trends can take over the market very quickly. Recently, pay & play casinos have been a big hit, so we can definitely see more of them. Also, more and more software providers have improved their game selection and especially the graphics are stunning. NetEnt has done excellent job with that for a long time, and we are excited to see what happens in the next couple of years.
In terms of regulations in the iGaming market, we might see some countries relaxing the regulations a bit. Sweden already opened their markets by offering their own license, and we hope that Norway and Finland follow in their footsteps, too. The US opened Pennsylvania, New Jersey, Nevada, and Delaware to online gaming as well, so change is in the air.
Another interesting thing to see is what happens with Brexit. It might also affect the iGaming market a little bit.
What does it take to run a big global iGaming business like Value Market?
It takes a lot of work, honestly. CasinoTop.com services 12 countries so far, and there is more to come. We have multiple copywriters for each country, editors, designers, and developers. We produce new content constantly, as we want to keep our readers up-to-date and stay relevant. Also, as all countries and areas have different regulations, it is important to keep up with all the ever-changing laws and rules. This helps us to give valuable information for our leaders.
Days are sometimes pretty long, as many of our copywriters live in different time zones. But as iGaming is a great passion of mine, I look forward to work every day.
Is Value Marketing going to take on the US market as well?
At the moment, CasinoTop.com services Canada, but we have not entered the US market yet. The biggest reason for this is that in the US, online gaming is not yet allowed in all the states and it is still strictly regulated. Hopefully, in the future, the US will relax their laws more and allow online gaming and we can get our foot in the door, too.
What is Value Market looking to achieve in the next year?
We are looking to improve our existing content and to improve ranking for our current sites and countries. Also, we want to open more markets and extend our network of casino portals. Making new connections and partnerships is important in terms of success and staying relevant, which is what we will also be working for.
What is the key to succeeding in the area of iGaming?
I believe that succeeding in business, no matter the market, the key is putting people first and money second. The bottom line is that when you put people first, money will follow. That is how we look at our business as well, and the main aspect is to put the readers first. As they know they can trust us and communicate with us, they will recommend us and come back to us. Evidently, that will result in profits in our part. But money cannot be the only driving factor, whether we talk about iGaming or anything else.
First Look Games and Bragg Gaming join forces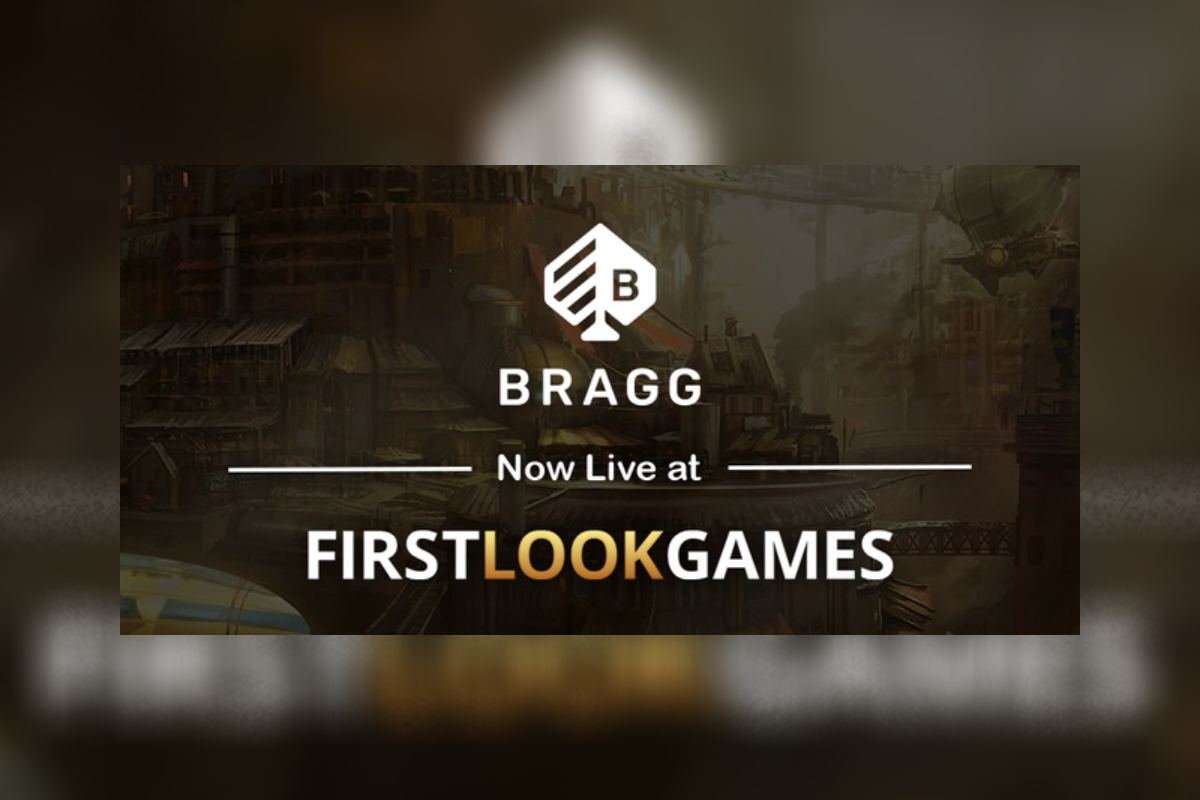 Reading Time:
2
minutes
Bragg to utilise the power of affiliate marketing to access First Look Games' network of over 800 publishers
The First Look Games platform is delighted to welcome power player, iGaming technology and content provider, Bragg Gaming. Bragg has engaged First Look Games for the purpose of affiliate and B2C game promotion for both its in-house and partner studios.
Bragg Gaming is a one-stop-shop for operators, offering technology solutions and support services as well as a packed portfolio of content from its owned and third-party providers.
The deal with First Look Games will allow the iGaming provider to distribute information and assets for the purpose of gaining B2C traction and visibility on game launches from its in-house studios, including Atomic Slot Lab and Indigo Magic, as well as selected powered by Bragg partners. All of whom gain access to more than 800 approved affiliates and publishers around the world.
As a First Look Games partner, Bragg Gaming can upload game sheets, logos, images, videos and even demo games for each of its slot titles to a dedicated library. These assets can then be downloaded by First Look Games-approved affiliates, either individually or in bulk.
Publishers use this information to create game reviews and other traffic-generating content about the studio and its game portfolio, which are then published across a combined global audience of more than 20 million players.
First Look Games puts the power in the studio's hands, allowing it to manage all information and assets via its Studio Management Centre. Here, developers can highlight any operator exclusivity agreements and even add or remove jurisdictions for each game.
Bragg can also decide what information it shares with affiliates and when that information is made available to them. Compliance is ensured via a suite of tools, including a free age-gate for relevant markets and the automatic accuracy monitoring of published content.
Tom Galanis, Founder of First Look Games, said: "Bragg Gaming is a major iGaming content provider, and we're thrilled to be helping to ramp up the promotion of games developed on its Remote Gaming Server via our network of 800+ approved publishers.
"Affiliates present a massive opportunity for studios to drive awareness of their titles among huge audiences of engaged online casino players around the world. First Look Games does much of the heavy lifting, allowing the likes of Bragg to engage this significant audience easily and cost-effectively."
Niklas Mravlje, Director of Product Marketing at Bragg Gaming, added: "This is an important step for Bragg Studios and for our studio partners from the Powered by Bragg range, allowing us to ramp up the visibility of our rapidly expanding games portfolio to an even bigger audience.
"Competition for player attention is incredibly fierce among studios, and First Look Games will help us to be heard above the noise being made by our rivals and to drive awareness of the Bragg name, our collection of studios and the thrilling titles that we produce."
Slots Temple Launches Real-Money Slots Tournaments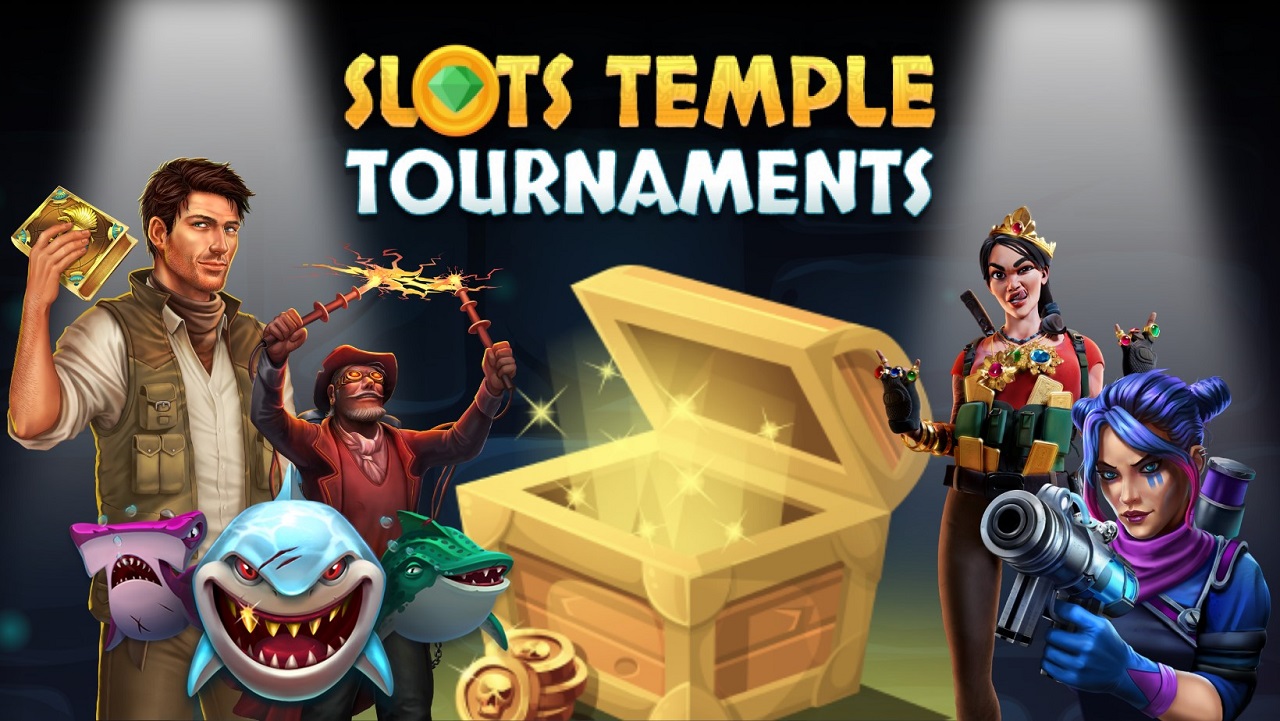 Reading Time:
< 1
minute
Slots Temple is the only affiliate site offering tournaments for cash prizes in the UK
Leading free online slots platform and affiliate marketing site Slots Temple has begun offering paid-for slots tournaments to complement its existing range of free-to-play competitions with cash prizes.
Now, for small, affordable buy-ins, players can compete against each other to climb a live leaderboard based on wins,
consecutive wins/losses and hitting big win multipliers.
There will also be spot prizes for lower positions to ensure the excitement lasts right to the end of the tournament.
The paid-for tournaments will allow Slots Temple to offer bigger prize pools and deeper payout structures, but there is no obligation to buy in. Fans of free-to-play tournaments will still be able to enjoy the same range of free games boasting big cash prize pots for absolutely no outlay whatsoever.  
Slots Temple became the first UK affiliate marketing site to offer cash prizes for free tournaments last year, after it was awarded a license to do so by the UK Gambling Commission. With these competitions proving to be wildly popular, the new buy-in tournaments were the next logical step on the roadmap, says Fraser Linkleter, CMO at Slots Temple.
"Bigger prize pools add even more stickiness to the site and attract new players, which should swell the prize pools even further. So, it's about adding an extra layer of excitement. But at our core, we remain the go-to destination for fun free slots play," Linkleter said.
Slots Temple enables slot aficionados to try the latest and best slots content. The site has built a burgeoning community of slots players who can chat, leave reviews, and exchange opinions about their favourite games.
Ringier Sports Media Group Launches Digital Sports Media Platform Sportal.gr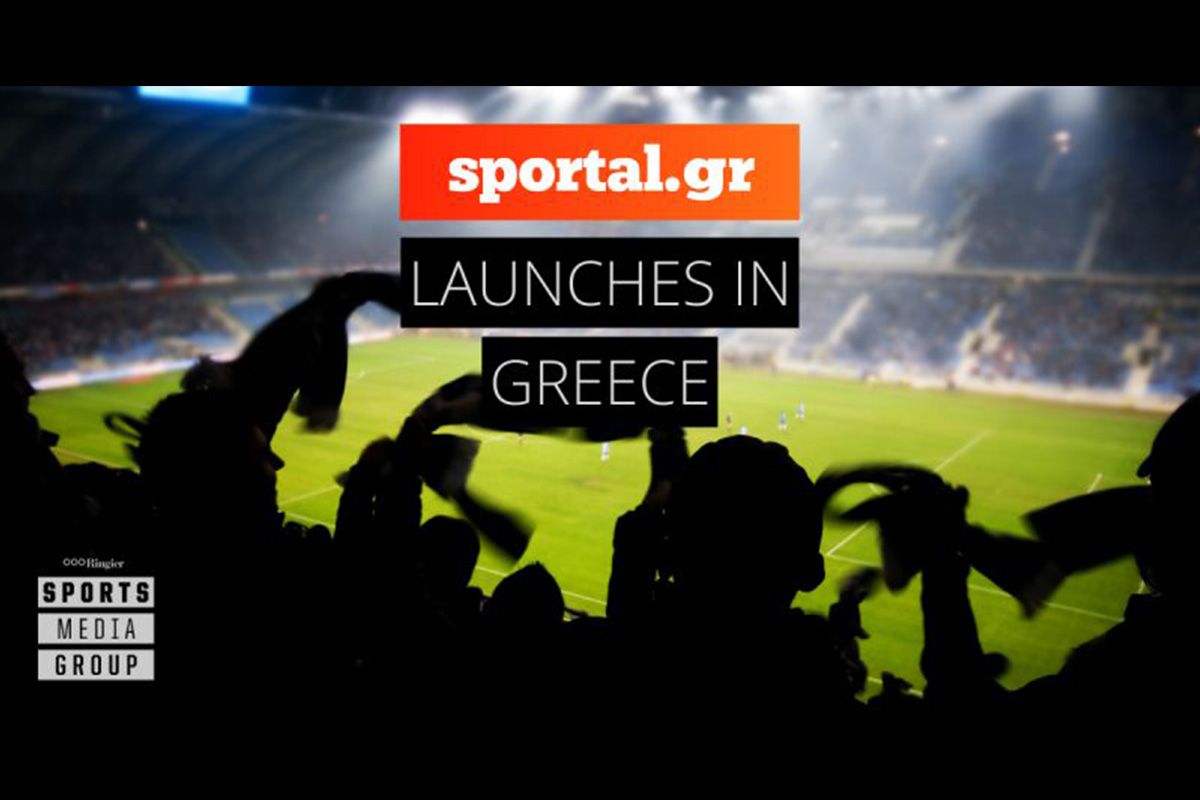 Reading Time:
2
minutes
The Ringier Sports Media Group (RSMG) has launched sportal.gr, a digital sports platform offering sports fans in Greece video-first based news, commentary, analysis, interviews, statistics and live results, bundled in a state-of-the art product experience.
The content focus of sportal.gr will stretch beyond football and basketball to tennis, volleyball, athletics, motorsports and more. The digital platform is based on the strategic expertise and technical solution of RSMG, which since its incorporation in May 2022 includes Sportal Media Group in Bulgaria with sportal.bg and Sportal365, Gazeta Sporturilor (GSP.ro) in Romania, sportal.rs in Serbia, sportal.hu in Hungary, sport.sk in Slovakia and Pulse Sport in Sub-Saharan Africa, as well as a strategic partnership with the globally leading LiveScore Group. The RSMG's mid-term goal is to build sportal.gr into a leading media player in the Greek sports market.
Sportal.gr will be technically based on the internationally leading content management system Sportal365 and will be adapted in terms of design and user experience to the successful sports platforms GSP.ro, sportal.rs and sportal.hu.
Stilian Shishkov, Senior Partner of RSMG and CEO of Sportal Media Group: "I am very pleased that RSMG is today further expanding the presence of its media brand sportal beyond CEE and Africa, in Greece with the launch of sportal.gr. We will offer Greek sports fans very rich sports content combined with powerful customization and loyalty tools, all powered by our Sportal365 content management system."
Christos Christou, former General Manager of the leading Greek sports platform Sportdog, will build up the ambitious project from scratch as Managing Director of sportal.gr. Together with well-known editorial leaders and a highly motivated young team of around 25 journalists, he will position the sportal.gr brand in the top tier of the Greek sports media market.
Christos Christou said: "I am excited that the RSMG joins the Greek market with a strategic vision for sports media in general and for sportal.gr in particular. The RSMG combines high quality sports journalism and media knowledge with tech-driven publishing solutions. This, combined with our experience in Greek sports media, will transform sportal.gr into a leading digital brand for all the sports fans in Greece and a valuable partner for the sports segment advertisers. Greece has an excellent sports culture and a large, passionate fan base. We are highly motivated to establish sportal.gr as a new brand in a highly competitive environment and to reach a top position among sports media in the country. Sportal.gr will offer novel and creative marketing and advertising solutions for various customer groups and companies – also in conjunction with the other eight sports platforms belonging to the RSMG."
Robin Lingg, Chairman of the Board of Directors of RSMG, said: "From a global perspective, sports media are increasingly a kind of melting pot for sport-savvy audiences, sports gamers and advertisers. Swiss-based Ringier AG is investing in this highly attractive segment and wants to become a top player globally by uniting leading digital sports media brands under the umbrella of the RSMG. Today, these are Sportal Media Group in Bulgaria with sportal.bg and Sportal365, Gazeta Sporturilor in Romania, sportal.rs in Serbia, sportal.hu in Hungary, sport.sk in Slovakia and Pulse Sport in Africa. Our investment in the British LiveScore Group at the end of 2022 was a decisive step to develop innovative products based on common technologies in the future and to benefit from the exchange of know-how. We believe in a growing sports media market in Greece. I am very much looking forward to seeing sportal.gr grow."