Exclusive Q&A with Reza Shojaei, the founder of Value Marketing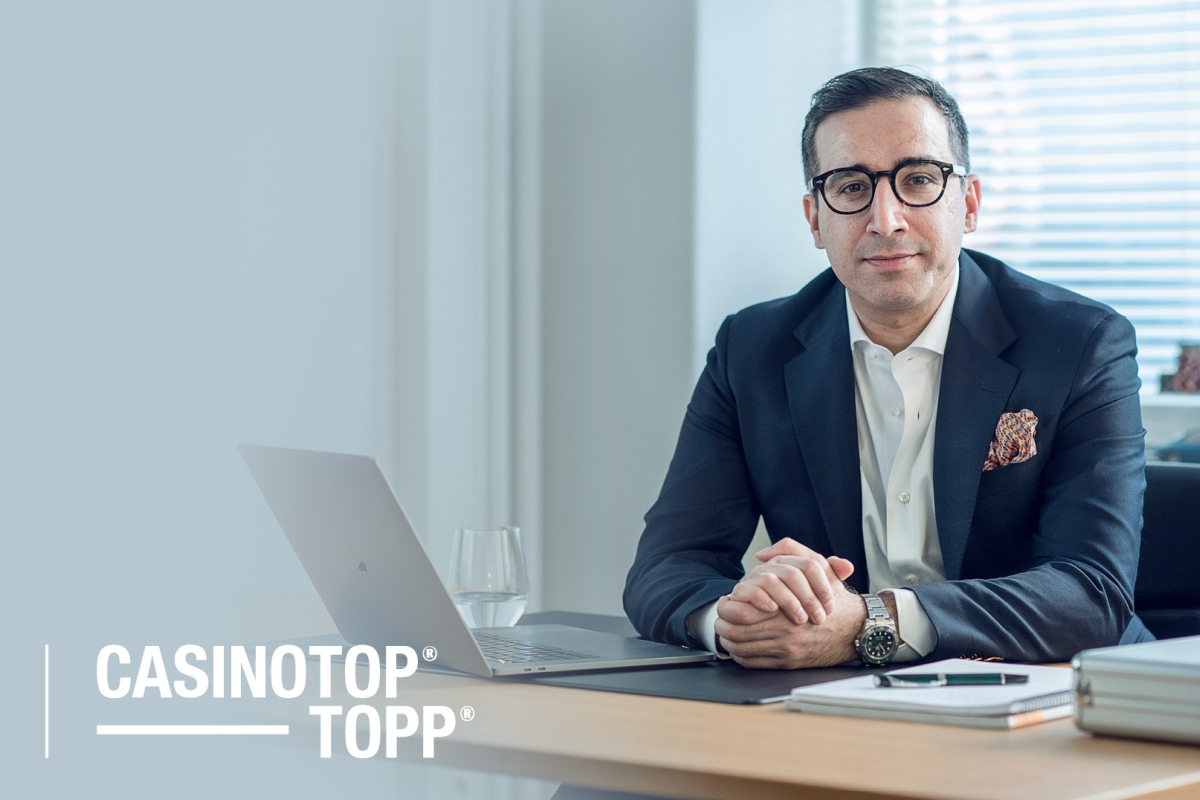 Reading Time:
4
minutes
As Value Marketing enters its third financial year under their new business model, they have already conquered 12 countries. 2020 is going to bring more exciting plans and goals, and the founder, Reza Shojaei, is ready to expand the company's casino portals across the globe. The journey so far has been interesting and meaningful – and there is more to come.
Tell us a bit about yourself.
My name is Reza Shojaei and I am the founder of Value Marketing. I have been an avid poker player for the past 15 years, which is why operating a business in the iGaming market is a great passion of mine.
Value Marketing changed its business model in 2017. It used to operate in the face-to-face sales market. What made you want to switch business models?
Face-to-face marketing was an excellent field to operate in, but it was not really a passion of mine. iGaming is something I really like and playing poker is one of my favorite hobbies. So, when it was time to figure out future plans for Value Marketing, switching to the iGaming market was only natural. Though I am a fan of the market, it was not only a personal choice. We also saw a big problem in the iGaming market that we wanted to solve.
As the market grows more and more every year, new online casinos open constantly, and so do other gambling related companies, like software providers. Competition is wonderful, but sometimes it is hard for players to pick and choose the trustworthy casinos that are also high quality. In fact, starting out in the world of online casinos can be overwhelming if you don't know where to start. The mission of Value Marketing was to change that.
So, what does Value Marketing offer its readers that other affiliate sites do not?
The biggest difference between us and many others is that our two brands, CasinoTopp.net and CasinoTop.com only recommend online casinos that are 100 percent safe and secure. Also, we review the casinos honestly and ensure that each review is transparent and thorough. We pick the online casinos that are high-quality and a great choice for players.
In addition, we want to build a big network of casino portals that covers multiple countries globally. Right now, we service 12 countries, but in 2020 the goal is to open more markets. This allows us to provide valuable information for players internationally.
Another thing we do is that we allow our readers to contact us and share their experiences. This is not something that all affiliate sites do.
How do you see the next few years in the iGaming market? Any new trends we should wait for?
The iGaming industry changes all the time and new trends can take over the market very quickly. Recently, pay & play casinos have been a big hit, so we can definitely see more of them. Also, more and more software providers have improved their game selection and especially the graphics are stunning. NetEnt has done excellent job with that for a long time, and we are excited to see what happens in the next couple of years.
In terms of regulations in the iGaming market, we might see some countries relaxing the regulations a bit. Sweden already opened their markets by offering their own license, and we hope that Norway and Finland follow in their footsteps, too. The US opened Pennsylvania, New Jersey, Nevada, and Delaware to online gaming as well, so change is in the air.
Another interesting thing to see is what happens with Brexit. It might also affect the iGaming market a little bit.
What does it take to run a big global iGaming business like Value Market?
It takes a lot of work, honestly. CasinoTop.com services 12 countries so far, and there is more to come. We have multiple copywriters for each country, editors, designers, and developers. We produce new content constantly, as we want to keep our readers up-to-date and stay relevant. Also, as all countries and areas have different regulations, it is important to keep up with all the ever-changing laws and rules. This helps us to give valuable information for our leaders.
Days are sometimes pretty long, as many of our copywriters live in different time zones. But as iGaming is a great passion of mine, I look forward to work every day.
Is Value Marketing going to take on the US market as well?
At the moment, CasinoTop.com services Canada, but we have not entered the US market yet. The biggest reason for this is that in the US, online gaming is not yet allowed in all the states and it is still strictly regulated. Hopefully, in the future, the US will relax their laws more and allow online gaming and we can get our foot in the door, too.
What is Value Market looking to achieve in the next year?
We are looking to improve our existing content and to improve ranking for our current sites and countries. Also, we want to open more markets and extend our network of casino portals. Making new connections and partnerships is important in terms of success and staying relevant, which is what we will also be working for.
What is the key to succeeding in the area of iGaming?
I believe that succeeding in business, no matter the market, the key is putting people first and money second. The bottom line is that when you put people first, money will follow. That is how we look at our business as well, and the main aspect is to put the readers first. As they know they can trust us and communicate with us, they will recommend us and come back to us. Evidently, that will result in profits in our part. But money cannot be the only driving factor, whether we talk about iGaming or anything else.

Affilka enters into partnership with ProperSix Casino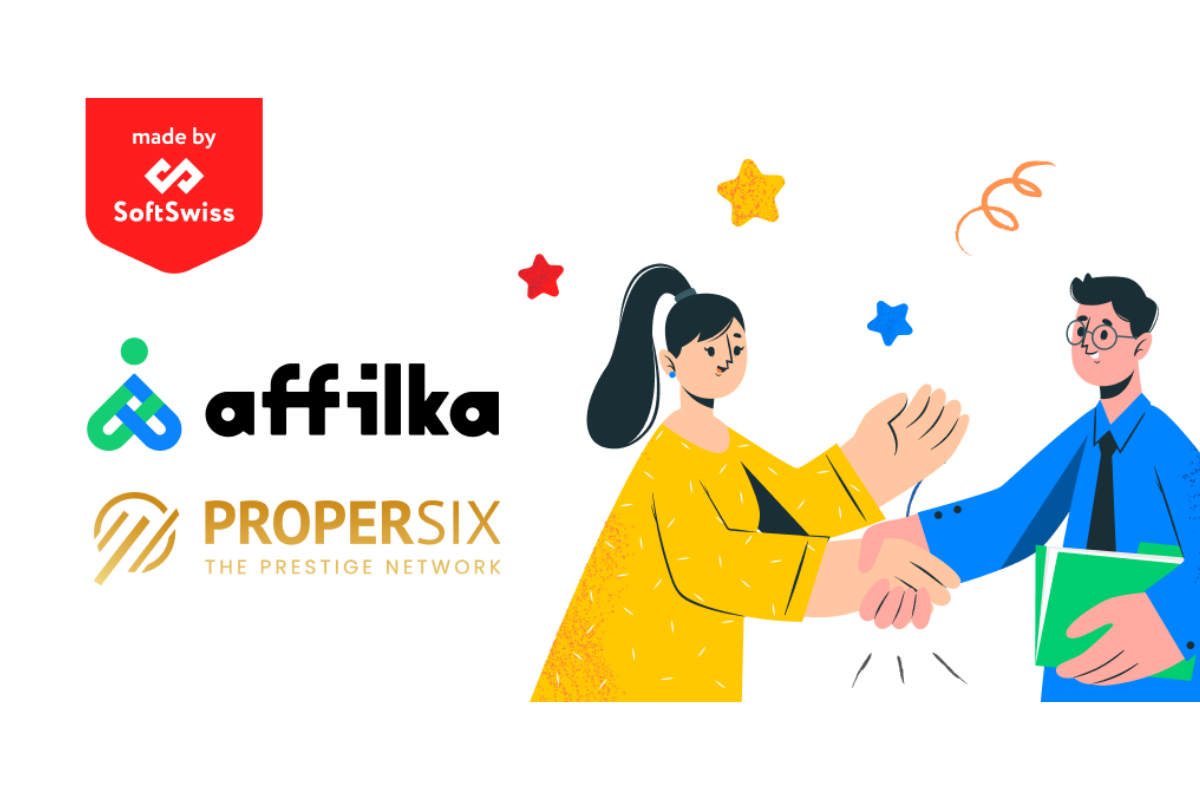 Reading Time:
2
minutes
Affilka, an Affiliate Marketing Platform developed by SoftSwiss inked a deal with a third-party brand ProperSix Casino. Now SoftSwiss will be providing its state-of-art services to the newly-launched online crypto casino brand.
An affiliate program of ProperSix Casino will be powered by Affilka, providing its users with a unique combination of transparency and functionality including an extremely flexible commissions constructor aimed at optimising marketing expenses.
A new crypto casino ProperSix is entering the market, giving players the chance to play various games online by using their cryptocurrencies. Customers will be able to play with ProperSix tokens or other most known cryptocurrencies, including BTC, ETH and USDT. With the casino having just been launched, 30 new and original games are ready for players from around the world. With many different bonus systems that help achieve the highest payouts, the luckiest players are sure to win big.
Furthermore, after an increasingly effective integration process with Affilka, the client decided to expand the area of cooperation between SoftSwiss and ProperSix by also signing a deal with SoftSwiss Game Aggregator. The project is bound to be fully integrated later in Q2 and will provide ProperSix Casino with a cost-effective, yet very efficient one-stop-shop solution with a wide portfolio of game providers that are constantly replenishing.
Anastasia Borovaya, Product Owner of Affilka commented on this event: "Affilka may be a newcomer among affiliate marketing software providers in the iGaming industry. Yet it keeps on proving itself as a reliable, secure and very strong and cost-effective tool for iGaming operators. We're super excited to launch this project alongside ProperSix and are looking forward to very productive cooperation!".
Richard Haverinen, CEO of PROPERSIX OU noted: "ProperSix is proud to announce that it will be collaborating with SoftSwiss Game Aggregator to ensure the best user experience and many more games to get jackpots in. Furthermore, Affilka by SoftSwiss will ensure reliable, safe and trustworthy operation along with high load resistance. The Online Casino is already live, so people are already purchasing ProperSix tokens and getting ready to see if they will be the ones to get the biggest payouts".
About SoftSwiss
SoftSwiss is an international tech company supplying widely acclaimed, certified software solutions for managing iGaming operations. SoftSwiss holds a number of gaming licenses, providing a "one-stop-shop" white label casino solution by taking care of all technical, legal, and financial processes on behalf of its customers. The company has a vast product portfolio, which includes an Online Casino Platform, Game Aggregator with thousands of casino games, an Affiliate Platform, and a recently launched sportsbook platform. In 2013 SoftSwiss was the first in the world to introduce a bitcoin-optimized online casino solution. The company has thus been regarded as the leading technical expert when it comes to the use of cryptocurrencies in online gaming.
About ProperSix Casino
New crypto casino ProperSix is entering the market, giving players the chance to play various games online by using their cryptocurrencies. Customers will be able to play with ProperSix tokens or other most known cryptocurrencies, including BTC, ETH and USDT.
AskGamblers Awards 2020: The Nomination Period has Started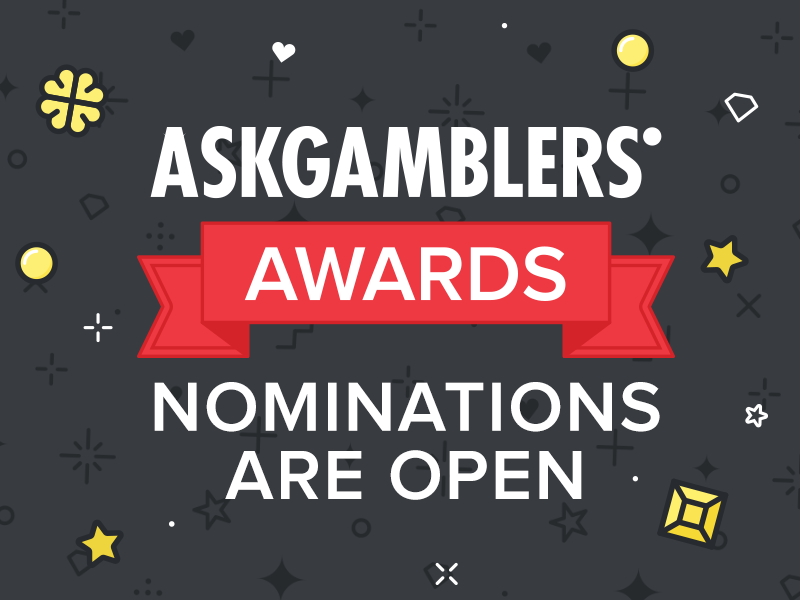 Reading Time:
2
minutes
Yesterday marked the beginning of the much-anticipated nomination phase in the brand-new season of the AskGamblers Awards!
Like every previous year, in 2021, you make for an essential part of the entire process. In this stage, you nominate your favourite online casinos and video slots, choosing them to enter the race and compete for the "best of the best" status.
Stay with us for more details –
The Nomination Phase and Things You Should Know
Although there is no doubt the majority of you (maybe even all of you) know the nomination process inside out, here's a little reminder just to be sure.
To nominate your favourite candidates, you can do so in the following categories:
Best Casino 2020
Best New Casino 2020
Best New Slot 2020
Each category lists potential future winners and you, as AskGamblers players, have the exclusive privilege to select and nominate.
Look for your favourite candidates in our directory and click on the "Nominate" button on the casino review or slot review page. That's all!
The nomination period starts today, on 6 April 2021 and ends on 16 May 2021, allowing the nomination of just one candidate per category.
In that sense, a bit over two months should be just enough time for you to carefully decide on who will be the lucky one to carry your nomination! We know you'll choose well, you always do.
Every single online casino on the AskGamblers website is up for the Awards nomination, but only the top 10 nominees will be up for voting. Remember: To nominate your candidates, you must be signed in to your AskGamblers account.
As soon as the nomination phase ends, the voting phase begins, details of which you will be promptly informed of.
AskGamblers Awards Celebration
Due to the current circumstances, AskGamblers Awards Night 2021 will be held virtually and live-streamed from Belgrade, Serbia. The Awards are scheduled for 17 June 2021. All other stages of the Awards remain the same.
More details will follow soon, and you'll be kept in the loop for all that's relevant.
Nominate Your Favourite Candidates
AskGamblers team is super excited about the AskGamblers Awards finally being set in motion and the new nomination pool you'll create with your clever choice! Players, for the next two months and so, we expect a lot of engagement on your part! The anticipation is in full speed, and our fingers are crossed for your beloved candidates to make it to the voting phase!
CogniGaming launches two new products to help connect casino operators and slot developers with affiliates and publishers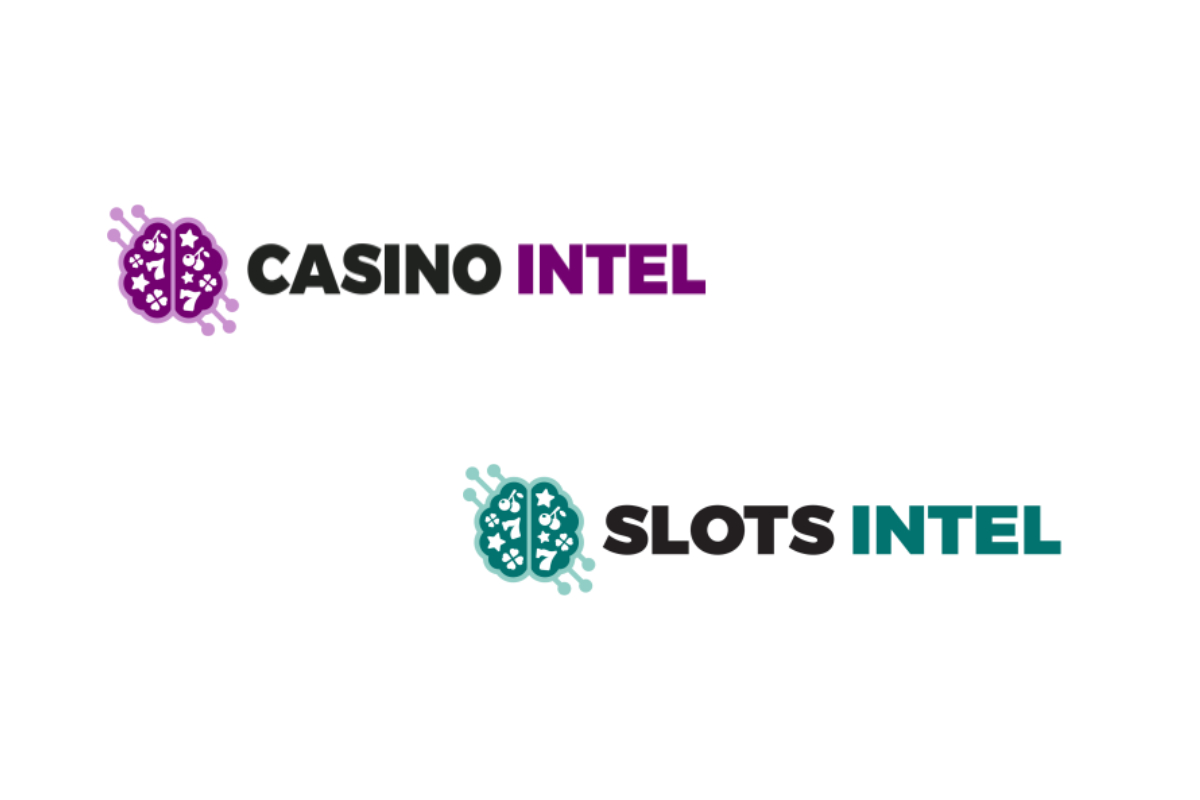 Reading Time:
2
minutes
iGaming product development company launches Casino Intel and Slots Intel products
Following the launch last year of their landing page tool, CogniLander, iGaming product development company CogniGaming have now launched two new portals called Casino Intel and Slots Intel. These products are designed to provide intelligence and data about online casinos and slots, with the casino operators and slot developers on one side of the system, distributing their information to publishers, affiliates, operators, writers, designers on the other side of the platform. The idea being to streamline the data flow between these parts of the industry, which will in turn maximise time and money efficiencies, as well as data accuracy to enable greater compliance with regulatory bodies' codes of practice.
CogniGaming is a product development company that's mission is to fill gaps in the market and resolve common problems in the iGaming industry. They are looking to achieve this by creating new and innovative products that help improve key efficiencies for operators, publishers, and software developers across the industry.
Allan Turner, Co-Founder of CogniGaming said "I'm very excited to announce the launch of Casino Intel and Slots Intel. We have been working on these products for quite a while now to ensure that when they're launched, they'll be extremely beneficial to the users and the industry as a whole".
The Slots Intel product helps slot developers to distribute their game data points, image files, video files and more to affiliates/publishers in the industry for free. The Casino Intel product helps casino operators and their affiliate programmes to distribute their casino data points, significant terms, images, videos to publishers for free. On the other side of the system publishers can subscribe to use the product with various levels of subscription, giving different levels of access. Publishers also get a discount if they decide to use both systems simultaneously.
Not only do these products help provide accurate data, but because they use a full database solution CogniGaming also provide APIs to publishers, so that their sites can remain up to data in real-time. Clearly this also provides a huge opportunity for casino operators to bolster their efforts to ensure regulatory affiliate compliance, by supplying complete and accurate data themelves.