Exclusive Q&A with Reza Shojaei, the founder of Value Marketing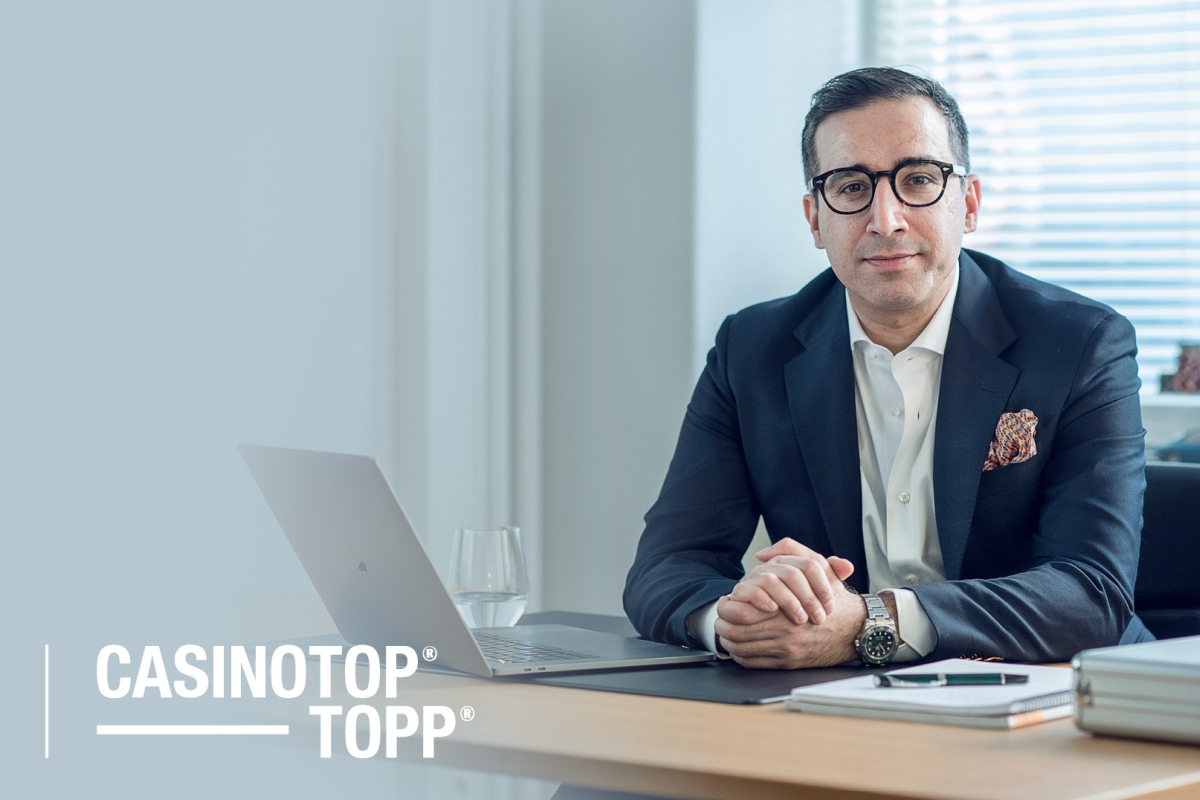 Reading Time:
4
minutes
As Value Marketing enters its third financial year under their new business model, they have already conquered 12 countries. 2020 is going to bring more exciting plans and goals, and the founder, Reza Shojaei, is ready to expand the company's casino portals across the globe. The journey so far has been interesting and meaningful – and there is more to come.
Tell us a bit about yourself.
My name is Reza Shojaei and I am the founder of Value Marketing. I have been an avid poker player for the past 15 years, which is why operating a business in the iGaming market is a great passion of mine.
Value Marketing changed its business model in 2017. It used to operate in the face-to-face sales market. What made you want to switch business models?
Face-to-face marketing was an excellent field to operate in, but it was not really a passion of mine. iGaming is something I really like and playing poker is one of my favorite hobbies. So, when it was time to figure out future plans for Value Marketing, switching to the iGaming market was only natural. Though I am a fan of the market, it was not only a personal choice. We also saw a big problem in the iGaming market that we wanted to solve.
As the market grows more and more every year, new online casinos open constantly, and so do other gambling related companies, like software providers. Competition is wonderful, but sometimes it is hard for players to pick and choose the trustworthy casinos that are also high quality. In fact, starting out in the world of online casinos can be overwhelming if you don't know where to start. The mission of Value Marketing was to change that.
So, what does Value Marketing offer its readers that other affiliate sites do not?
The biggest difference between us and many others is that our two brands, CasinoTopp.net and CasinoTop.com only recommend online casinos that are 100 percent safe and secure. Also, we review the casinos honestly and ensure that each review is transparent and thorough. We pick the online casinos that are high-quality and a great choice for players.
In addition, we want to build a big network of casino portals that covers multiple countries globally. Right now, we service 12 countries, but in 2020 the goal is to open more markets. This allows us to provide valuable information for players internationally.
Another thing we do is that we allow our readers to contact us and share their experiences. This is not something that all affiliate sites do.
How do you see the next few years in the iGaming market? Any new trends we should wait for?
The iGaming industry changes all the time and new trends can take over the market very quickly. Recently, pay & play casinos have been a big hit, so we can definitely see more of them. Also, more and more software providers have improved their game selection and especially the graphics are stunning. NetEnt has done excellent job with that for a long time, and we are excited to see what happens in the next couple of years.
In terms of regulations in the iGaming market, we might see some countries relaxing the regulations a bit. Sweden already opened their markets by offering their own license, and we hope that Norway and Finland follow in their footsteps, too. The US opened Pennsylvania, New Jersey, Nevada, and Delaware to online gaming as well, so change is in the air.
Another interesting thing to see is what happens with Brexit. It might also affect the iGaming market a little bit.
What does it take to run a big global iGaming business like Value Market?
It takes a lot of work, honestly. CasinoTop.com services 12 countries so far, and there is more to come. We have multiple copywriters for each country, editors, designers, and developers. We produce new content constantly, as we want to keep our readers up-to-date and stay relevant. Also, as all countries and areas have different regulations, it is important to keep up with all the ever-changing laws and rules. This helps us to give valuable information for our leaders.
Days are sometimes pretty long, as many of our copywriters live in different time zones. But as iGaming is a great passion of mine, I look forward to work every day.
Is Value Marketing going to take on the US market as well?
At the moment, CasinoTop.com services Canada, but we have not entered the US market yet. The biggest reason for this is that in the US, online gaming is not yet allowed in all the states and it is still strictly regulated. Hopefully, in the future, the US will relax their laws more and allow online gaming and we can get our foot in the door, too.
What is Value Market looking to achieve in the next year?
We are looking to improve our existing content and to improve ranking for our current sites and countries. Also, we want to open more markets and extend our network of casino portals. Making new connections and partnerships is important in terms of success and staying relevant, which is what we will also be working for.
What is the key to succeeding in the area of iGaming?
I believe that succeeding in business, no matter the market, the key is putting people first and money second. The bottom line is that when you put people first, money will follow. That is how we look at our business as well, and the main aspect is to put the readers first. As they know they can trust us and communicate with us, they will recommend us and come back to us. Evidently, that will result in profits in our part. But money cannot be the only driving factor, whether we talk about iGaming or anything else.

N1 Partners shortlisted in two categories at AffPapa iGaming Awards 2022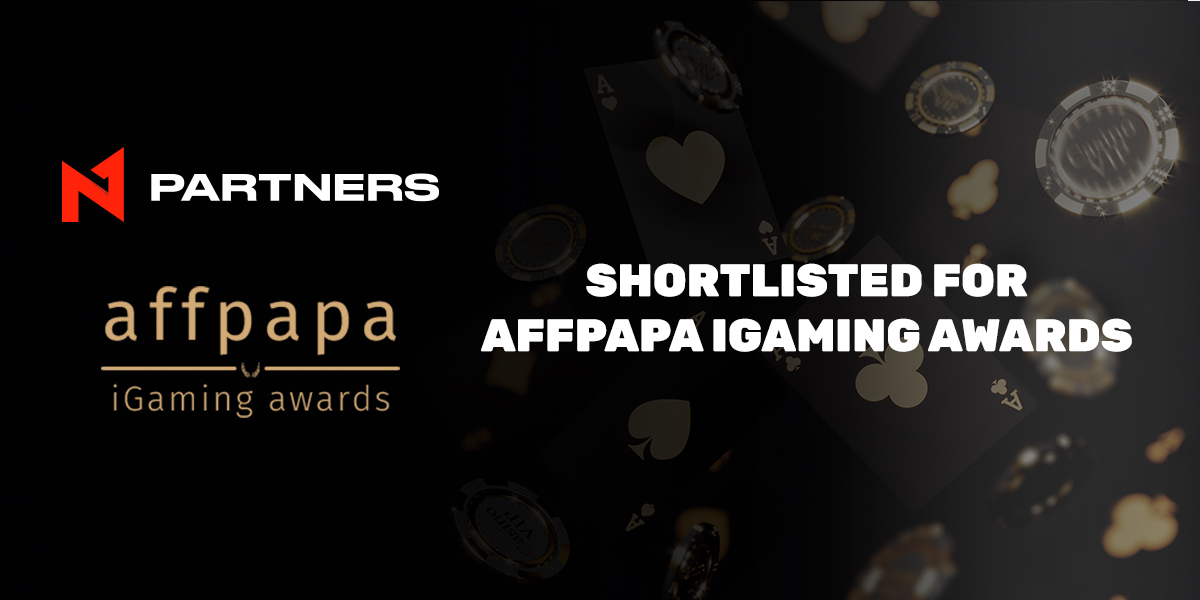 Reading Time:
< 1
minute
N1 Partners, an affiliate program, shortlisted for the AffPapa iGaming Awards in two categories at once – Affiliate Management of The Year and Multi-brand Affiliate Program.
The AffPapa iGaming Awards is an online event dedicated to affiliates and operators who have proven themselves to be excellent partners and contribute to the development of the industry.
N1 Partners is the nominees in two categories – Affiliate Management of The Year and Multi-brand Affiliate Program. Each of these nominations confirms the basic principles of N1 Partners – reliability, transparency, and honesty in relations with partners and clients. These principles are the platform for building long-term relationships with partners and strengthening the company's position in the market.   In the first quarter of 2022, more than 800 new partner accounts increased to the program, and affiliates' payouts doubled.
The nomination of N1 Partners in the Multi-brand affiliate program of the year underlines the company's desire for continuous development and growth among other members in the iGaming market. The product portfolio of N1 Partners Group includes such brands as N1 Casino, Slot Hunter, Joo Casino, and others.
Online voting for the best brand in each category will begin on May 23 on the award website. And on June 27, the AffPapa team will announce the winners.
About N1 Partners Group
N1 Partners Group is a company with expertise in the sphere of online entertainment. The team's goal is to provide high-quality casino and betting products that meet the needs and expectations of players and partners alike. Today, N1 Partners Group unites N1 Casino, N1 Bet, Slot Hunter, Fight Club, Joo Casino, DasistCasino, and the N1 Partners affiliate program.
Compliable and Rightlander sign partnership agreement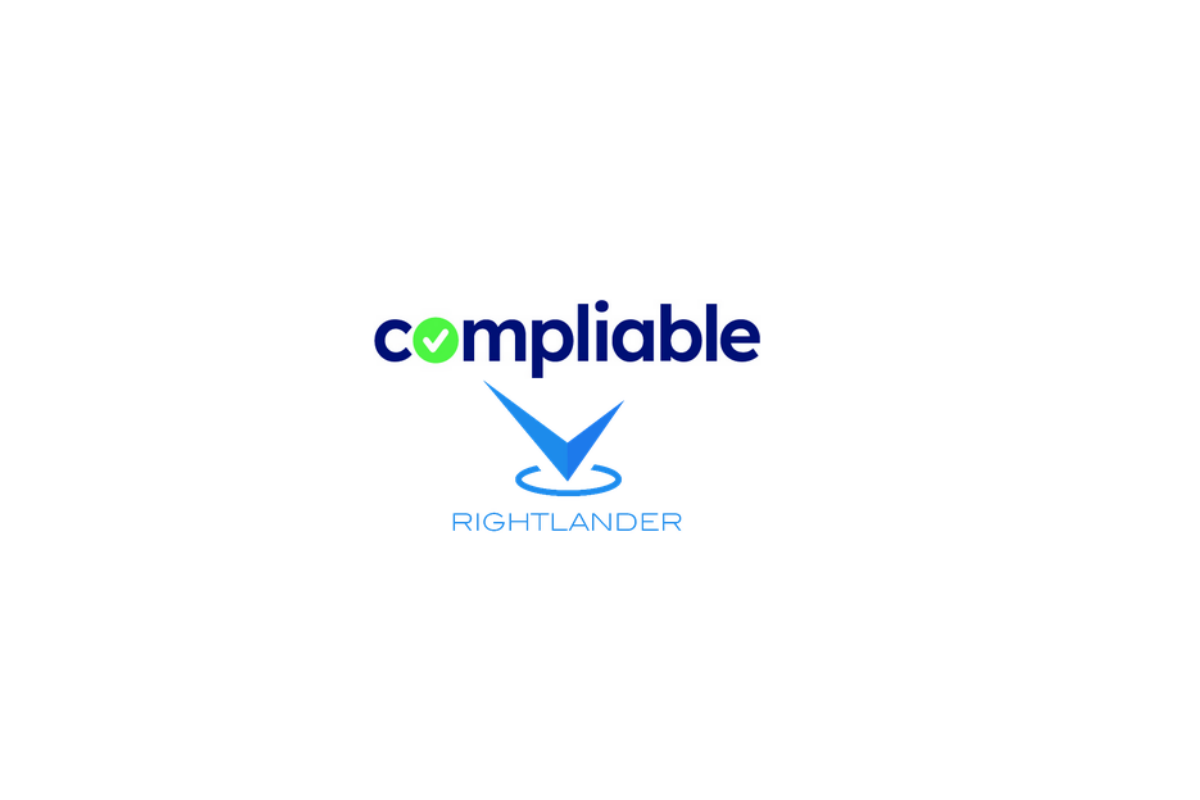 Reading Time:
1
minute
Synergy to fuel growth for licensing and compliance platforms
Licensing expert Compliable has partnered with Rightlander, a leading provider of marketing compliance software, in a deal that will see the two parties work together to offer their combined services to their respective customers.
The alliance will create synergy between the two companies that are focusing on supporting and navigating operators and affiliates through the complex regulatory landscape in the US as more states allow online gambling.
Rightlander represents the industry authority on compliance, offering solutions to automate affiliate compliance controls. It enables operators to screen affiliates for suitability, discover undisclosed content, monitor offers for compliance and accuracy, verify offer placement and landing pages, and engage highly ranked affiliates.
Compliable's platform, in addition to helping apply for and manage licenses needed to operate in the US, makes it quick and easy for operators to track the licensing status of their CPA affiliates and vendors, across jurisdictions. Those vendors, affiliates, and suppliers can also leverage Compliable's licensing platform to keep on top of their own licensing requirements.
Chris Oltyan, CEO of Compliable, said: "We are thrilled to enter into a partnership with Rightlander, which will prove to increase our scope and emphasise the importance of compliance and licensing in the industry.
"This referral agreement will serve to highlight the major benefits offered by the Compliable platform, which can offer CPA marketing affiliates and mid-tier vendors access to gaming license application generation."
Brean Wilkinson, Operations Manager at Rightlander, said: "We are delighted to have Compliable in our corner at a time when the industry needs experts in compliance and licensing more than ever.
"The Rightlander platform has a strong history in affiliate compliance and this partnership will only serve to increase our visibility, allowing more operators to better screen affiliates for suitability."
ACMA Blocks More Illegal Gambling and Affiliate-marketing Websites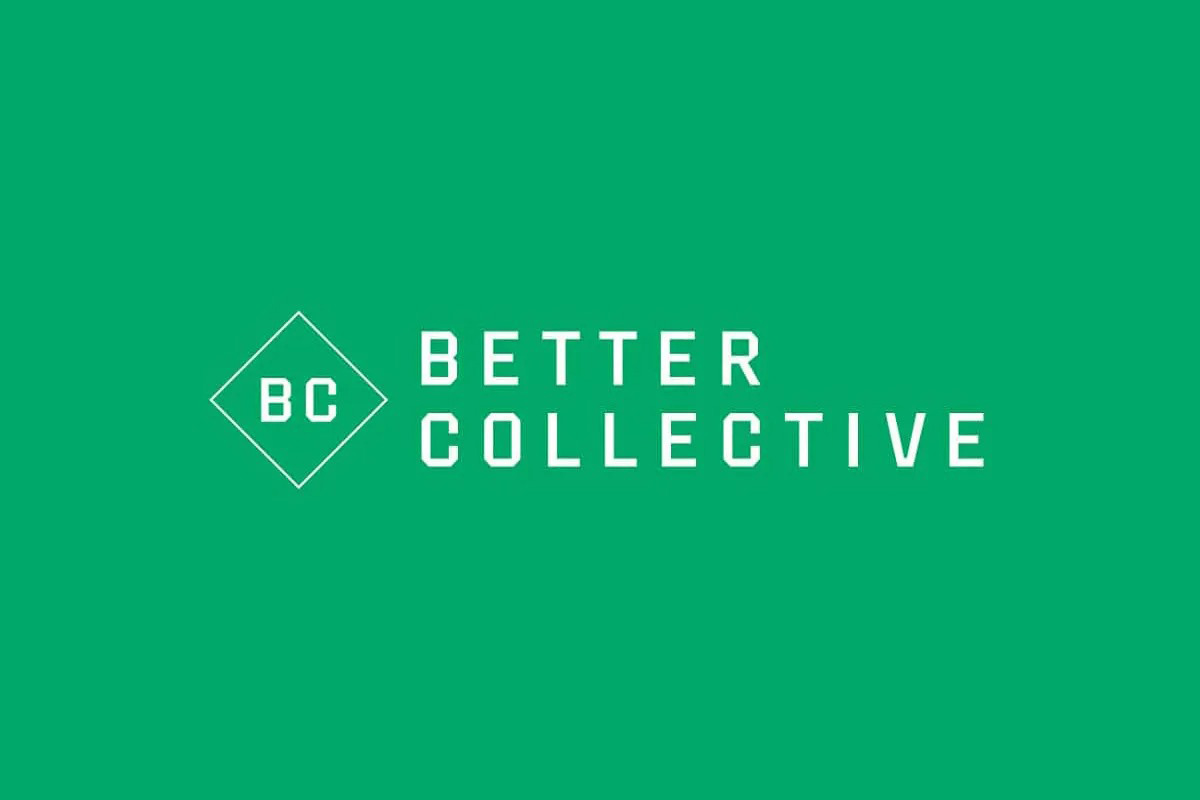 Reading Time:
< 1
minute
The ACMA has requested that Australian internet service providers (ISPs) block more illegal offshore gambling and affiliate marketing websites.
The sites include Golden Crown Casino, Sol Casino, PowBet, ExciteWin, Sportaza and Gamble Online.
The ACMA undertook investigations that found these sites to be operating in breach of the Interactive Gambling Act 2001.
Website blocking is one of a range of enforcement options to protect Australians against illegal online gambling. Since the ACMA made its first blocking request in November 2019, 447 illegal gambling websites have been blocked.
Over 160 illegal services have also pulled out of the Australian market since the ACMA started enforcing new illegal offshore gambling rules in 2017.
Website blocking provides a valuable opportunity to alert the public to illegal gambling services through the messaging that appears when there is an attempt to access the site.