Exclusive Q&A with Reza Shojaei, the founder of Value Marketing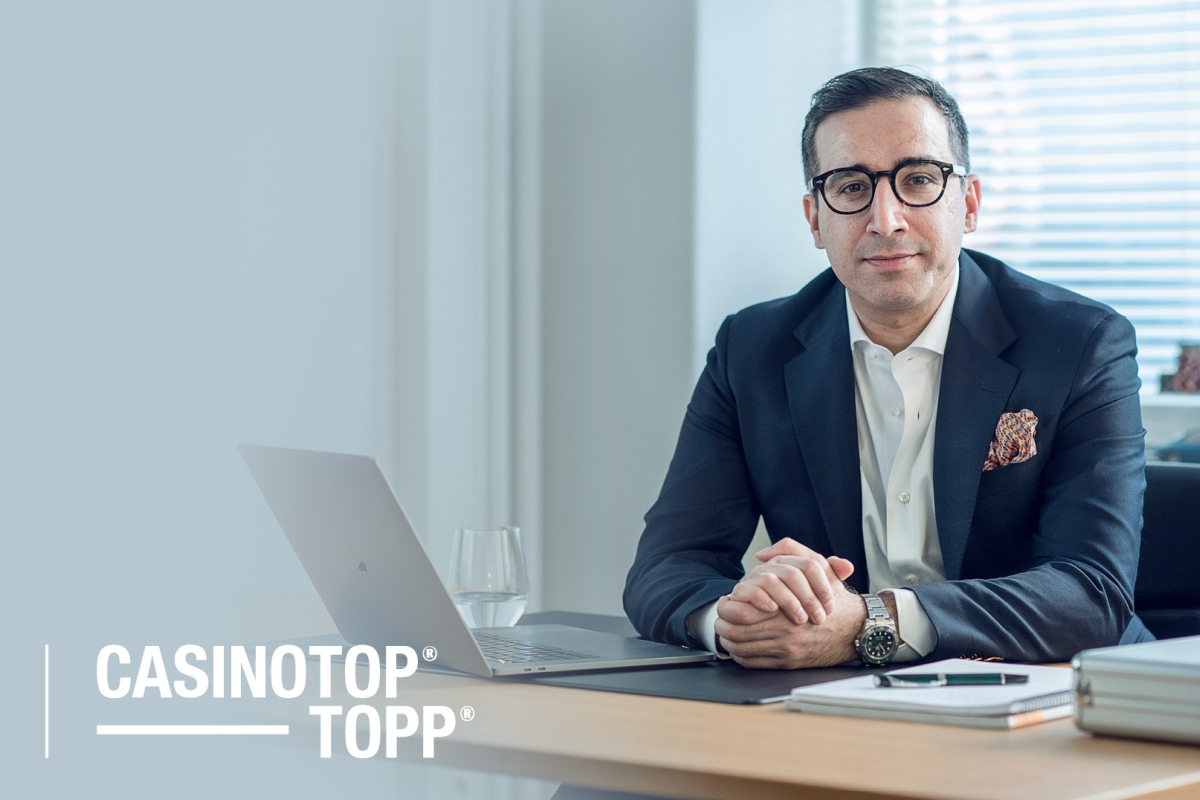 Reading Time:
4
minutes
As Value Marketing enters its third financial year under their new business model, they have already conquered 12 countries. 2020 is going to bring more exciting plans and goals, and the founder, Reza Shojaei, is ready to expand the company's casino portals across the globe. The journey so far has been interesting and meaningful – and there is more to come.
Tell us a bit about yourself.
My name is Reza Shojaei and I am the founder of Value Marketing. I have been an avid poker player for the past 15 years, which is why operating a business in the iGaming market is a great passion of mine.
Value Marketing changed its business model in 2017. It used to operate in the face-to-face sales market. What made you want to switch business models?
Face-to-face marketing was an excellent field to operate in, but it was not really a passion of mine. iGaming is something I really like and playing poker is one of my favorite hobbies. So, when it was time to figure out future plans for Value Marketing, switching to the iGaming market was only natural. Though I am a fan of the market, it was not only a personal choice. We also saw a big problem in the iGaming market that we wanted to solve.
As the market grows more and more every year, new online casinos open constantly, and so do other gambling related companies, like software providers. Competition is wonderful, but sometimes it is hard for players to pick and choose the trustworthy casinos that are also high quality. In fact, starting out in the world of online casinos can be overwhelming if you don't know where to start. The mission of Value Marketing was to change that.
So, what does Value Marketing offer its readers that other affiliate sites do not?
The biggest difference between us and many others is that our two brands, CasinoTopp.net and CasinoTop.com only recommend online casinos that are 100 percent safe and secure. Also, we review the casinos honestly and ensure that each review is transparent and thorough. We pick the online casinos that are high-quality and a great choice for players.
In addition, we want to build a big network of casino portals that covers multiple countries globally. Right now, we service 12 countries, but in 2020 the goal is to open more markets. This allows us to provide valuable information for players internationally.
Another thing we do is that we allow our readers to contact us and share their experiences. This is not something that all affiliate sites do.
How do you see the next few years in the iGaming market? Any new trends we should wait for?
The iGaming industry changes all the time and new trends can take over the market very quickly. Recently, pay & play casinos have been a big hit, so we can definitely see more of them. Also, more and more software providers have improved their game selection and especially the graphics are stunning. NetEnt has done excellent job with that for a long time, and we are excited to see what happens in the next couple of years.
In terms of regulations in the iGaming market, we might see some countries relaxing the regulations a bit. Sweden already opened their markets by offering their own license, and we hope that Norway and Finland follow in their footsteps, too. The US opened Pennsylvania, New Jersey, Nevada, and Delaware to online gaming as well, so change is in the air.
Another interesting thing to see is what happens with Brexit. It might also affect the iGaming market a little bit.
What does it take to run a big global iGaming business like Value Market?
It takes a lot of work, honestly. CasinoTop.com services 12 countries so far, and there is more to come. We have multiple copywriters for each country, editors, designers, and developers. We produce new content constantly, as we want to keep our readers up-to-date and stay relevant. Also, as all countries and areas have different regulations, it is important to keep up with all the ever-changing laws and rules. This helps us to give valuable information for our leaders.
Days are sometimes pretty long, as many of our copywriters live in different time zones. But as iGaming is a great passion of mine, I look forward to work every day.
Is Value Marketing going to take on the US market as well?
At the moment, CasinoTop.com services Canada, but we have not entered the US market yet. The biggest reason for this is that in the US, online gaming is not yet allowed in all the states and it is still strictly regulated. Hopefully, in the future, the US will relax their laws more and allow online gaming and we can get our foot in the door, too.
What is Value Market looking to achieve in the next year?
We are looking to improve our existing content and to improve ranking for our current sites and countries. Also, we want to open more markets and extend our network of casino portals. Making new connections and partnerships is important in terms of success and staying relevant, which is what we will also be working for.
What is the key to succeeding in the area of iGaming?
I believe that succeeding in business, no matter the market, the key is putting people first and money second. The bottom line is that when you put people first, money will follow. That is how we look at our business as well, and the main aspect is to put the readers first. As they know they can trust us and communicate with us, they will recommend us and come back to us. Evidently, that will result in profits in our part. But money cannot be the only driving factor, whether we talk about iGaming or anything else.

Leadstar Media Secures Affiliate License in Romania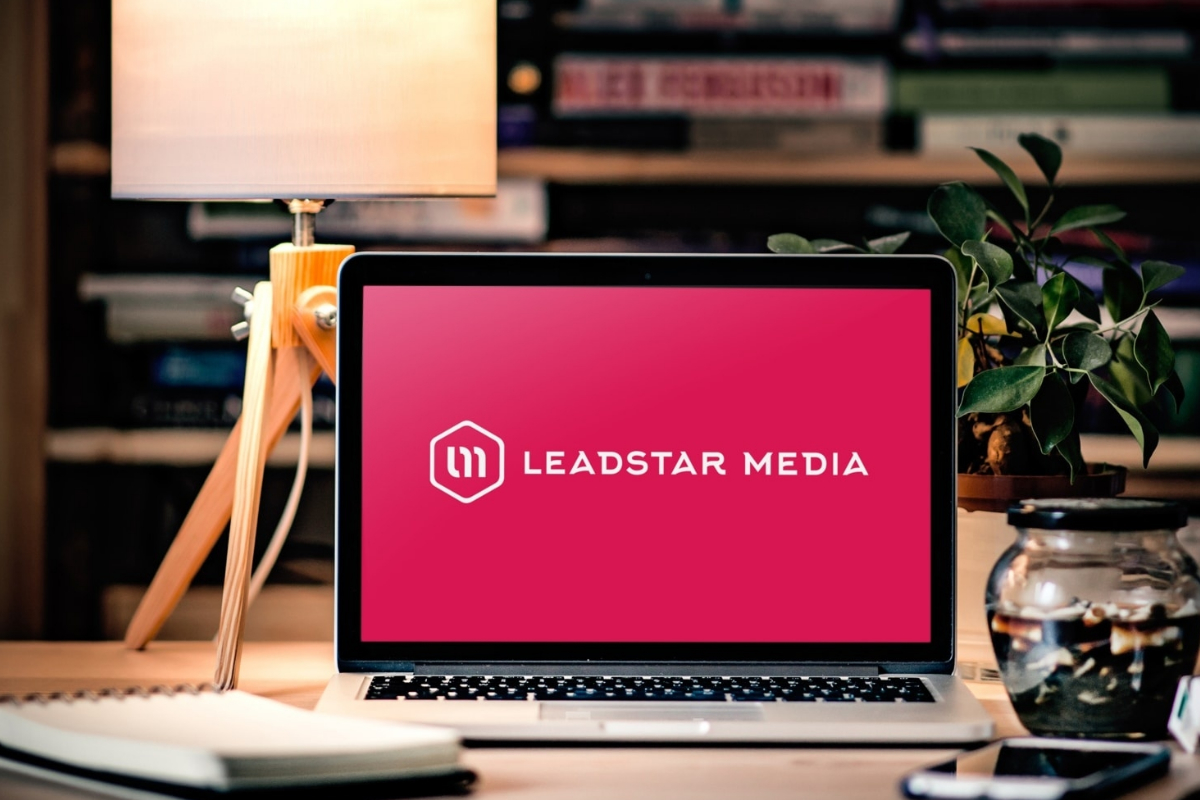 Reading Time:
< 1
minute
Sports betting and media company Leadstar Media has secured an affiliate license to begin offering its affiliate marketing services in Romania.
The Romanian online gambling market has been regulated since 2015 and requires operators, suppliers and affiliates to be licensed. Leadstar Media has acquired a Class II license from the National Gambling Office (ONJN). The license allows Leadstar Media to refer traffic to both licensed online sportsbooks and licensed online casino operators in Romania.
"Online gambling in Romania has been regulated since 2015 and still possesses growth potential. The ongoing shift from offline to online in one of Europe's most populated countries signifies great underlying growth within the market," Eskil Kvarnström, CEO of Leadstar Media, said.
"Obtaining a Romanian affiliate licence is a natural next step for us as we work to continue sending our partners the best traffic from regulated markets across the globe. With our newly acquired license in place we are looking forward to partnering with licensed online sportsbooks in Romania and starting to send quality referrals," Kvarnström added.
CashMagnet Ltd Expands its Offering by Acquiring UKBingosites.co.uk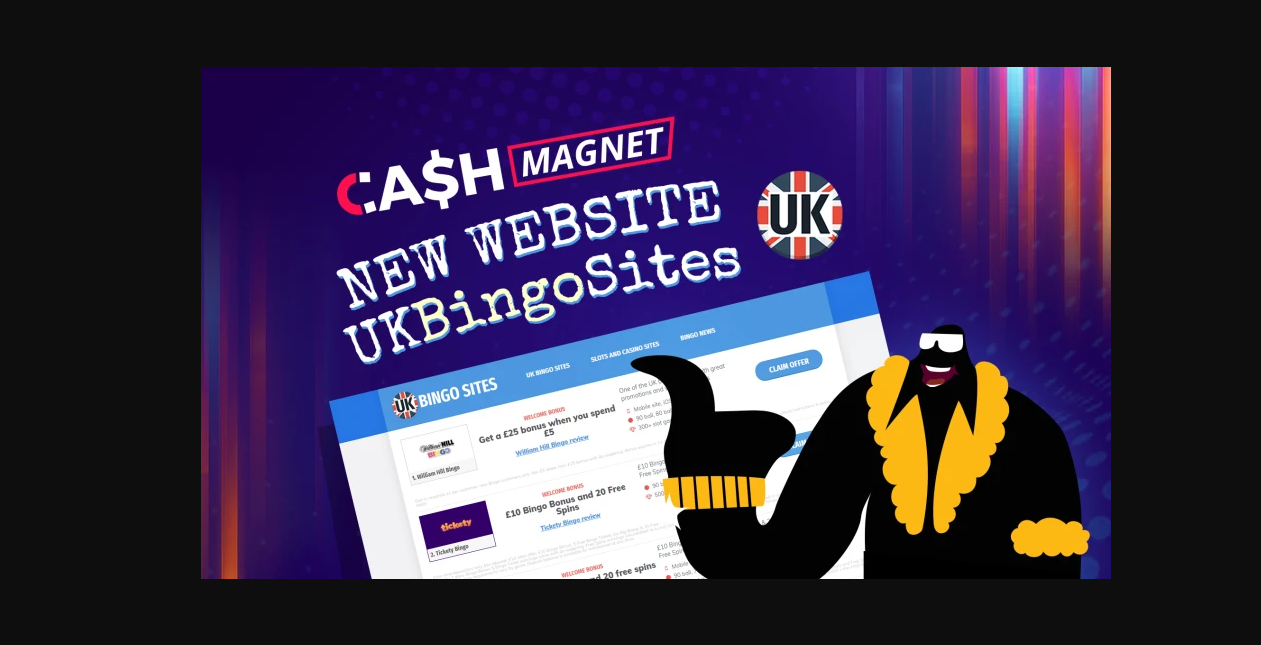 Reading Time:
< 1
minute
CashMagnet Ltd announced today, 15.07.2021, that they had acquired UKBingosites.co.uk. The website acquisition further cements CashMagnet as one of the world's leading affiliate marketing companies and achieves its goal of diversifying its product and service offering.
Expansion into new verticals
Although Cashmagnet Ltd is already active in several verticals, the company is constantly exploring different industries and niches. Bingo is one of the most popular games in the UK, enjoyed by millions of players. With a bespoke online Bingo comparison site, CashMagnet will now be able to better cater to the needs of these players.
Chief Operating Officer and Co-Founder of Cashmagnet Ltd, Paavo Salonen, says: "While growing and improving our online casino comparison portal, Mr Gamble.com, remains our primary focus, our mission statement since the very beginning has been to serve all gamblers. We want to make it as easy as possible for players to find what they are looking for, be it bingo sites or casino bonuses. With a dedicated bingo comparison site, we will be able to achieve this goal more effectively."
Affilka by SOFTSWISS Signs Sportbet.one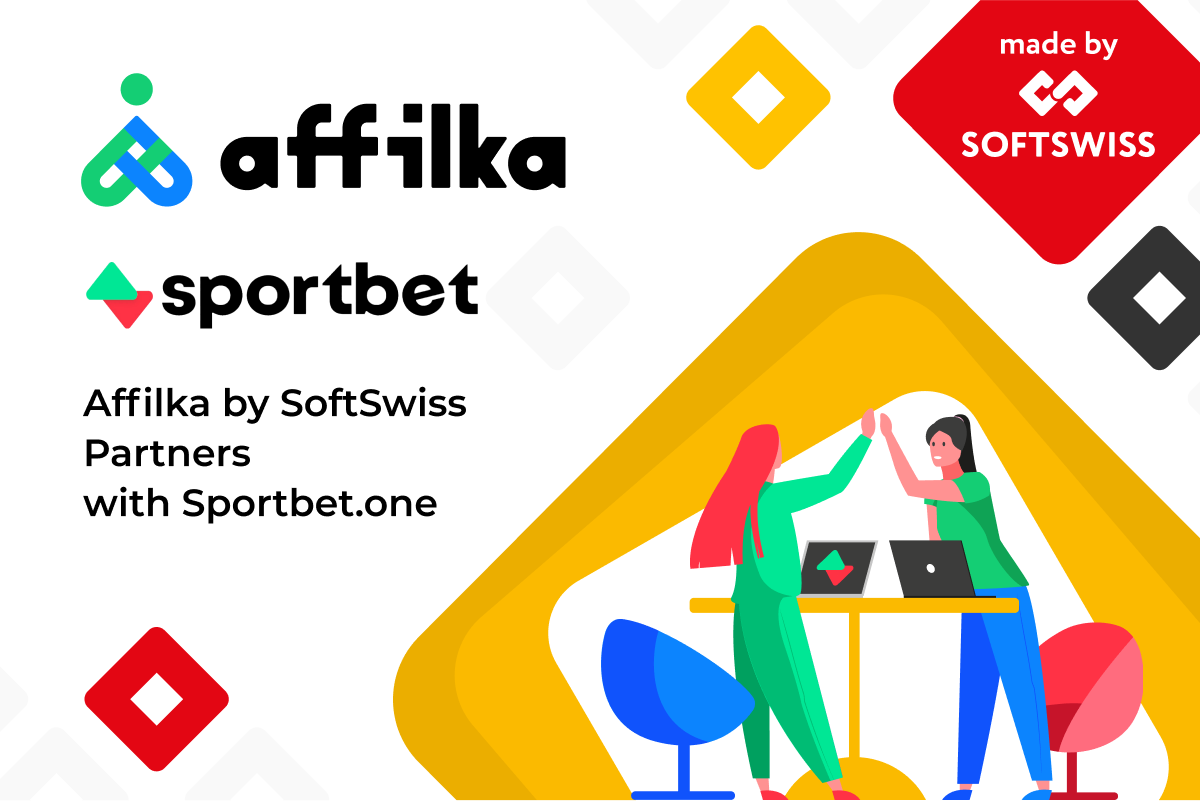 Reading Time:
3
minutes
Affilka by SOFTSWISS is excited to announce the launch of its new project with Sportbet.one. Affilka's new client is the first sportsbook project operating solely on crypto payments. Its initial focus was only on sports betting. Now with the use of Affilka by SOFTSWISS, Sportbet.one's affiliate program – SBETPARTNERS – will be able to attract potential players to its website, increasing overall traffic and maximising the brand's turnover through affiliates. 
Affilka is extensively growing its presence in the iGaming marketplace – it recently achieved the exciting milestone of 100 signed iGaming brands earlier this month. Through the deal with SOFTSWISS, SBET will benefit from a variety of powerful affiliate marketing features the Affilka offers, such as flexible commission plans, a unique set of postbacks, a customisable user-friendly interface, and detailed statistics displayed аll available gaming currencies including crypto. Moreover, the integration with the CoinsPaid payment system will allow for instant payouts to affiliates in crypto.
The SOFTSWISS Affiliate Solution new signing Sportbet.one is a decentralized sportsbook based on the EOS blockchain with cross-chain composability features. Every bet is a cryptocurrency transaction recorded in the public blockchain, capable of accepting all major forms of cryptocurrencies. The users can interact with the platform directly from their EOS wallets without registration and remain in control of their funds. 
Commenting on the new partnership, Anastasia Borovaya, product owner of Affilka by SOFTSWISS, said: "It's amazing how far we've come from the day we first established the Affilka brand name. We're thrilled to be signing with Sportbet.one, such an innovative client with fully transparent platform operations. Here's to a great new partnership!"
Karin Russel, Product Manager of Sportbet.one, comments on the new partnership: "After researching the market for the proper affiliate software, I saw that most of the options lacked some vital functions, as well as flexibility and scalability. With Affilka, we found what we needed. Sportbet.one team has appreciated Affilka's flexibility in terms of commission settings. Also, we've been pleasantly surprised by the tech support: they always answer promptly and in great detail, helping out with any adjustments we require. Looking forward to our long-term cooperation!"
About SOFTSWISS 
SOFTSWISS is an international tech brand supplying widely acclaimed, certified software solutions for managing iGaming operations. SOFTSWISS holds a number of gaming licenses, providing a "one-stop-shop" white label solution by taking care of all technical, legal, and financial processes on behalf of its customers. The company has a vast product portfolio, which includes an Online Casino Platform, Game Aggregator with thousands of casino games, an affiliate platform, and a recently launched sportsbook platform. In 2013 SOFTSWISS was the first in the world to introduce a bitcoin-optimized online casino solution. The company has thus been regarded as the leading technical expert when it comes to the use of cryptocurrencies in online gaming.
About Sportbet.one
Sportbet.one (SBET) is the first decentralized sportsbook, and recently, the platform has also launched a casino. Player actions are visible within the smart contract and can be easily tracked by the player. There is also a range of Casino games, Slots, Blackjack, Roulette and Live Games. SBET supports easy sign-up methods for players via social media or email & password. To get a fully decentralized betting experience, players can log in via their EOS wallets. Payouts are instant once betting terms are settled by the EOS smart contract. Players can withdraw money to any crypto exchange/wallet and buy crypto with a credit card, bank transfer, PayPal, Venmo, Wechat Pay etc. 
Since Sportbet.one enables a fully anonymous game, the players from any location can use the platform, which makes it especially appreciated by the players from the USA, UK, Australia, South Korea, and China.