Exclusive Q&A with Reza Shojaei, the founder of Value Marketing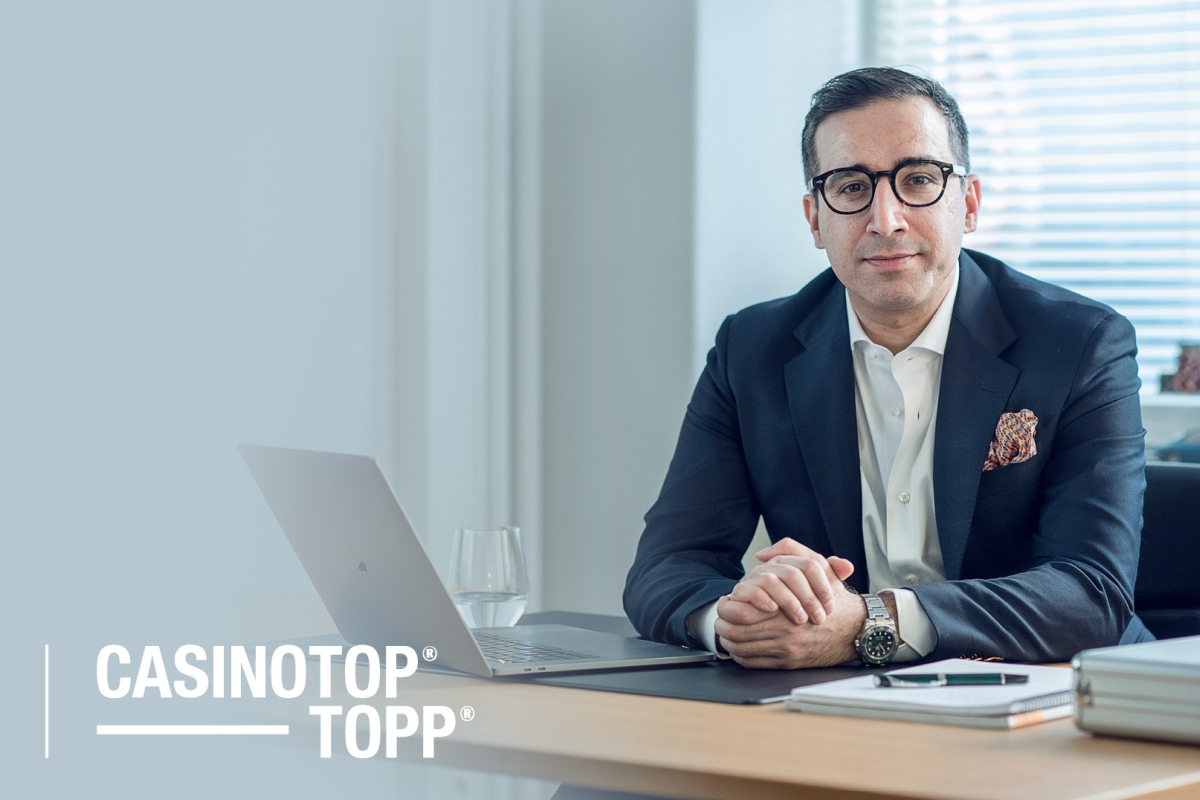 Reading Time:
4
minutes
As Value Marketing enters its third financial year under their new business model, they have already conquered 12 countries. 2020 is going to bring more exciting plans and goals, and the founder, Reza Shojaei, is ready to expand the company's casino portals across the globe. The journey so far has been interesting and meaningful – and there is more to come.
Tell us a bit about yourself.
My name is Reza Shojaei and I am the founder of Value Marketing. I have been an avid poker player for the past 15 years, which is why operating a business in the iGaming market is a great passion of mine.
Value Marketing changed its business model in 2017. It used to operate in the face-to-face sales market. What made you want to switch business models?
Face-to-face marketing was an excellent field to operate in, but it was not really a passion of mine. iGaming is something I really like and playing poker is one of my favorite hobbies. So, when it was time to figure out future plans for Value Marketing, switching to the iGaming market was only natural. Though I am a fan of the market, it was not only a personal choice. We also saw a big problem in the iGaming market that we wanted to solve.
As the market grows more and more every year, new online casinos open constantly, and so do other gambling related companies, like software providers. Competition is wonderful, but sometimes it is hard for players to pick and choose the trustworthy casinos that are also high quality. In fact, starting out in the world of online casinos can be overwhelming if you don't know where to start. The mission of Value Marketing was to change that.
So, what does Value Marketing offer its readers that other affiliate sites do not?
The biggest difference between us and many others is that our two brands, CasinoTopp.net and CasinoTop.com only recommend online casinos that are 100 percent safe and secure. Also, we review the casinos honestly and ensure that each review is transparent and thorough. We pick the online casinos that are high-quality and a great choice for players.
In addition, we want to build a big network of casino portals that covers multiple countries globally. Right now, we service 12 countries, but in 2020 the goal is to open more markets. This allows us to provide valuable information for players internationally.
Another thing we do is that we allow our readers to contact us and share their experiences. This is not something that all affiliate sites do.
How do you see the next few years in the iGaming market? Any new trends we should wait for?
The iGaming industry changes all the time and new trends can take over the market very quickly. Recently, pay & play casinos have been a big hit, so we can definitely see more of them. Also, more and more software providers have improved their game selection and especially the graphics are stunning. NetEnt has done excellent job with that for a long time, and we are excited to see what happens in the next couple of years.
In terms of regulations in the iGaming market, we might see some countries relaxing the regulations a bit. Sweden already opened their markets by offering their own license, and we hope that Norway and Finland follow in their footsteps, too. The US opened Pennsylvania, New Jersey, Nevada, and Delaware to online gaming as well, so change is in the air.
Another interesting thing to see is what happens with Brexit. It might also affect the iGaming market a little bit.
What does it take to run a big global iGaming business like Value Market?
It takes a lot of work, honestly. CasinoTop.com services 12 countries so far, and there is more to come. We have multiple copywriters for each country, editors, designers, and developers. We produce new content constantly, as we want to keep our readers up-to-date and stay relevant. Also, as all countries and areas have different regulations, it is important to keep up with all the ever-changing laws and rules. This helps us to give valuable information for our leaders.
Days are sometimes pretty long, as many of our copywriters live in different time zones. But as iGaming is a great passion of mine, I look forward to work every day.
Is Value Marketing going to take on the US market as well?
At the moment, CasinoTop.com services Canada, but we have not entered the US market yet. The biggest reason for this is that in the US, online gaming is not yet allowed in all the states and it is still strictly regulated. Hopefully, in the future, the US will relax their laws more and allow online gaming and we can get our foot in the door, too.
What is Value Market looking to achieve in the next year?
We are looking to improve our existing content and to improve ranking for our current sites and countries. Also, we want to open more markets and extend our network of casino portals. Making new connections and partnerships is important in terms of success and staying relevant, which is what we will also be working for.
What is the key to succeeding in the area of iGaming?
I believe that succeeding in business, no matter the market, the key is putting people first and money second. The bottom line is that when you put people first, money will follow. That is how we look at our business as well, and the main aspect is to put the readers first. As they know they can trust us and communicate with us, they will recommend us and come back to us. Evidently, that will result in profits in our part. But money cannot be the only driving factor, whether we talk about iGaming or anything else.

XLMedia Announces Plans to Recover Casino Vertical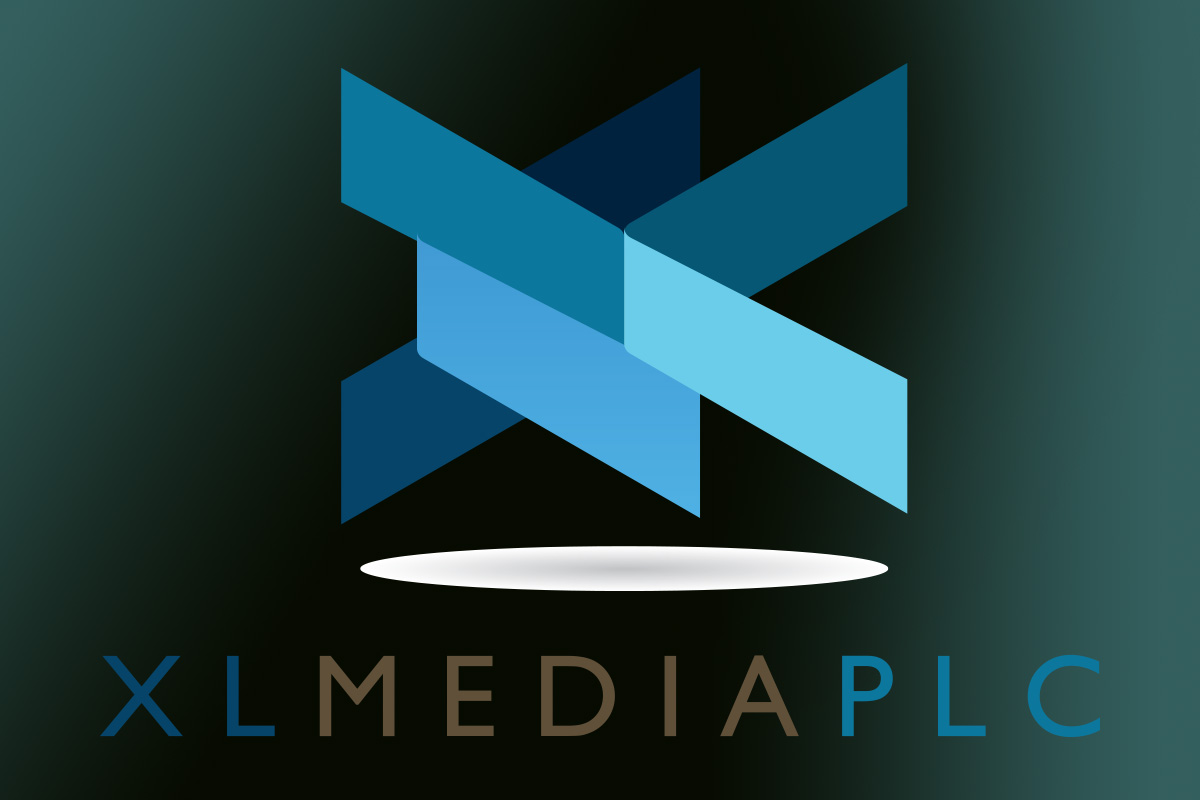 Reading Time:
2
minutes
Global digital performance publisher XLMedia has provided an update for the year ended 31 December 2020.
For the Full Year 2020, XLMedia expects to deliver revenue of approximately $54.5 million and adjusted EBITDA of approximately $11.5 million (excluding transformation costs and share-based payments).
As detailed in the first half results in September, the Company is pursuing a multi-track approach to recovering the Casino vertical, where a number of sites were penalised by Google early in 2020. This process is being carried out in conjunction with a fundamental rationalisation of the asset portfolio, significantly reducing the overall number of sites and upgrading the quality of those remaining, with a concentration on highly-engaging content and enhanced functionality to drive increased traffic and build consumer loyalty.
The approach to recovering the Casino vertical is an orderly combination of, i) submitting to Google for reconsideration certain sites which have been rebuilt in-house or in conjunction with a partner, ii) developing some entirely new sites, where this is the better strategic option, iii) de-indexing sites which are immaterial and may have a negative impact on the authority of the premium websites, and iv) disposing of sites which no longer fit with the direction of the business.
"We have now completed the core development work on all the rebuilt sites we will take forward and have commenced the submission process to Google for reconsideration. To date, we have been successful in having the penalty removed for three of the ten sites we wish to recover, Casino.pt, Casino.gr and CasinoKiwi.co.nz. Learnings from both successes and initial rejections are being applied to the ongoing refinement of the remaining sites and we will resubmit those sites in due course. We will provide a further update on the Casino recovery process with the Financial Results for the Year Ended 31 December 2020, currently expected on 13 April 2021," XLMedia said.
Leadstar Media named 6th fastest growing tech company in Sweden by Deloitte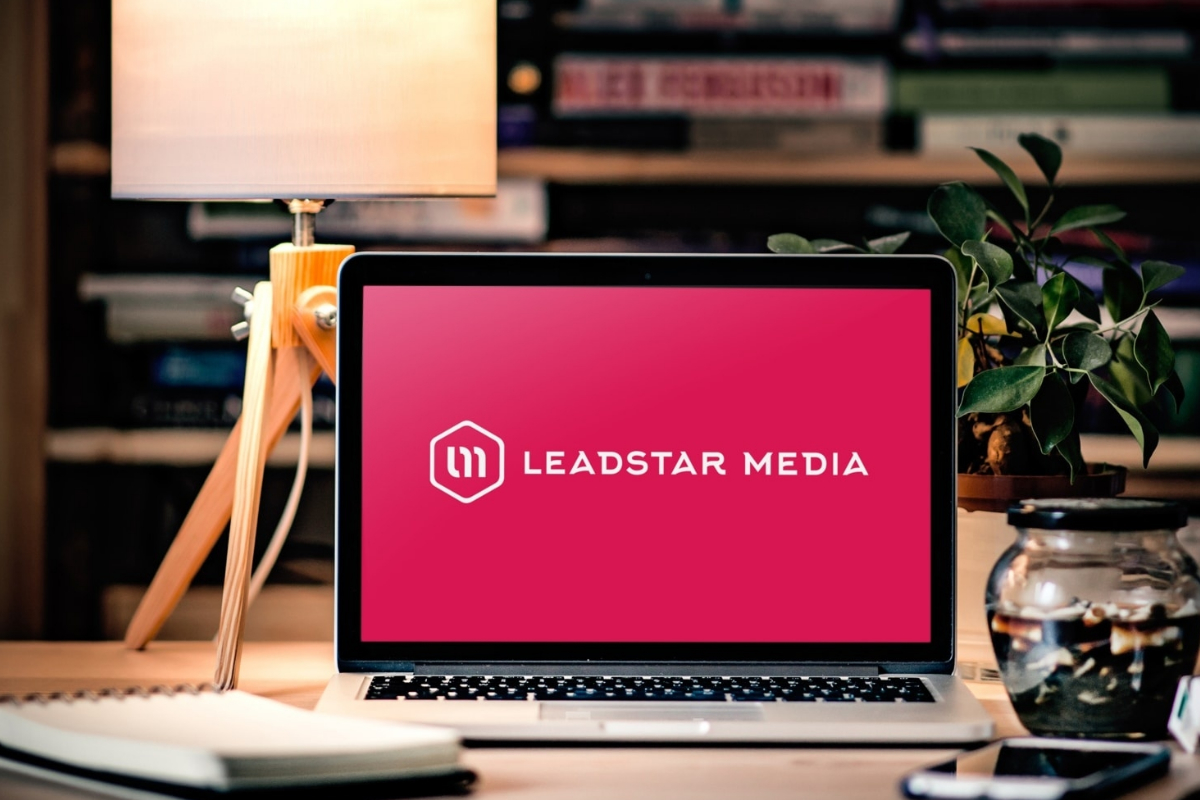 Reading Time:
2
minutes
Igaming affiliate Leadstar Media have enjoyed great success in recent years, and have recently been named the 6th fastest growing tech company in Sweden by the british multinational professional services network, Deloitte.
Leadstar Media operates affiliate websites in over 40 markets and has 35+ full time employees. The company increased their revenue more than 1700% in the past 4 years which helped them to earn the number six spot on the prestigious list. 
Leadstar Media achieved the growth without any external investments or acquisitions. They mainly operate sportsbook comparison sites and continue to launch new products and services regularly. No less than nine new products were launched in 2020 and 14 new employees were hired, according to an interview with Eskil Kvarnström on Affiliateinsider.com
By focusing on search engine optimization their products acquire organic traffic in high volumes from Google. Leadstar is the top affiliate in many of the markets they operate in and they enjoy a strong presence in Google Search results.
Kvarnström specifically pointed out Casinodealen.se as a product that has taken major steps in the Google rankings. The fact that many people have started betting at home instead of going to the brick and mortar shops due to lockdowns is another factor the affiliate company has benefited from. 
"There are many reasons why this has happened so it's hard to pinpoint one. For example we've launched an additional nine products in seven new markets. Our Swedish casino product Casinodealen.se has taken major steps in the rankings, and, as I stated previously, many more people are at home searching for betting sites online." 
Historically, Sweden and the rest of the Nordic countries were Leadstar Media's main markets, where they have eleven products. Today only a small portion of their revenue stems from the Nordic countries due to the fact that they are constantly launching products in new and emerging markets. 
Handling Player Disputes with Non-Licensed Operators: Online Poker Case Study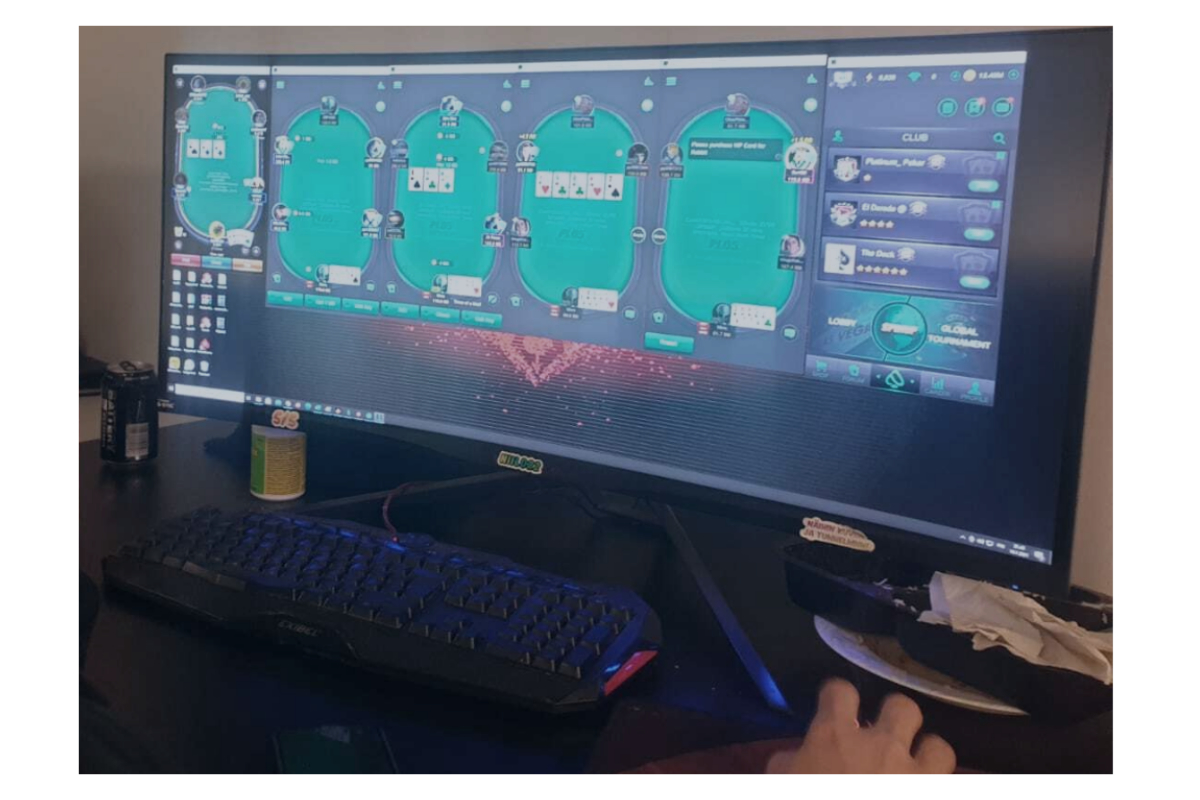 Reading Time:
3
minutes
At brick and mortar casinos, poker players can get into all kinds of disputes ranging from the wrong amount of rake taken from a poker pot to someone breaking the rules at the table. The procedure for solving the dispute goes as follows: The floor is called to evaluate the situation and then a final decision.
It's easy to notice most cases of a player breaking the rules when you have security cameras all over the place. At online poker tables, the situation is different though. You can't see what the players are doing at their computer while playing cards. Recently, cases like using various tournament hand charts or real-time assistance software during gameplay have been discussed widely in the poker community. While it's almost impossible to completely prevent those, handling player disputes should be relatively straightforward in case someone is found cheating. You ban the cheater and reimburse lost money to players who have played at the same tables with them.
What if you're playing on a non-licensed poker room instead? The case gets much more complicated right away. While every operator has interest in protecting their players from cheating at the tables, having any kind of guarantee of that is nearly impossible. Worse yet, if affiliates are working with non-licensed operators as well, they might get into a tough spot if their players lose their money in against colluders or users of RTA software.
In this article, team members of Beastsofpoker.com discuss various aspects of solving player disputes as an affiliate and what kind of safety measures you should have with non-licensed poker operators. Let's start with monitoring the games:
Monitoring the games for potential risks
The most common cases of fraudulent activity at the online poker felts are collusion and use of prohibited software. The third significant risk is the counter-party risk on unlicensed poker clubs. Depending the rules of the poker room, players might be able to use software like trackers during gameplay but any software that directly assists you in the decision-making is strictly out of question.
Collusion
Detecting collusion is much easier than detecting real-time assistance software usage, especially if the colluders do not use sophisticated strategies to hide what they're doing. By monitoring a cash game or tournament table for 10-20 minutes, you can usually notice if something doesn't add up with players' actions.
Forbidden software
There's not much you can do as an affiliate for detecting forbidden software unless you happen to play the games regularly and notice weird patterns by yourself. RTA users might try to play on licensed poker sites as well, so this risk is present no matter where you choose to play online poker. The only practical way to prevent your players from getting abused is to make sure the gambling operator has a security team to monitor the games for these cases.
Before you choose to promote a certain brand or an online poker club, it's recommended to do a bit of research. Browsing through a few internet forums is not enough in this case. You should reach out to players and other affiliates on how it's like to work with this brand, and if possible, meet the people behind the brand in person. Even after everything seems to click on paper, you might have to give your players a guarantee on their deposits, which can obviously be a big risk. Still, you don't want to end up in a situation where a player has a dispute and nobody is able to reimburse them or handle the complaint properly.
Leveraging industry relationships to solve disputes
We've countered several cases where players have been unable to claim their winnings from a poker room. On licensed poker sites, the cases are usually about the player breaking some of the site's T&Cs, which results in their winnings being frozen or the operator being shut down due to running out of cash.
While there's counter-party risk in every business, with non-licensed operators the players will have a hard time to get reimbursed in case the operator runs out of money or refuses to pay a player if they conclude some T&C s have been broken, since there's no regulatory body to handle the disputes. This leaves affiliates with just one option with player disputes: Negotiating with the operator.
From player's point of view, having their account opened under an affiliate brings added safety. If something goes wrong with the gambling operator and the player feels like he is out of luck, the affiliate can try negotiating with the operator to get things sorted out. Again, there are no guarantees that the negotiations end up with a satisfying result for all parties involved. Yet, it's definitely worth a try.
Final words
In general, preventive measures are easier to set in place than and preferrable to handling player disputes & trying to fix damage that has already occurred. As an affiliate, you should be prepared to help your players with any disputes, whether they were abused by other players breaking the rules or an operator confiscating their winnings. Lastly, it's never a bad idea to keep up-to-date with the latest dispute resolutions procedures by following industry news.