Exclusive Q&A with Reza Shojaei, the founder of Value Marketing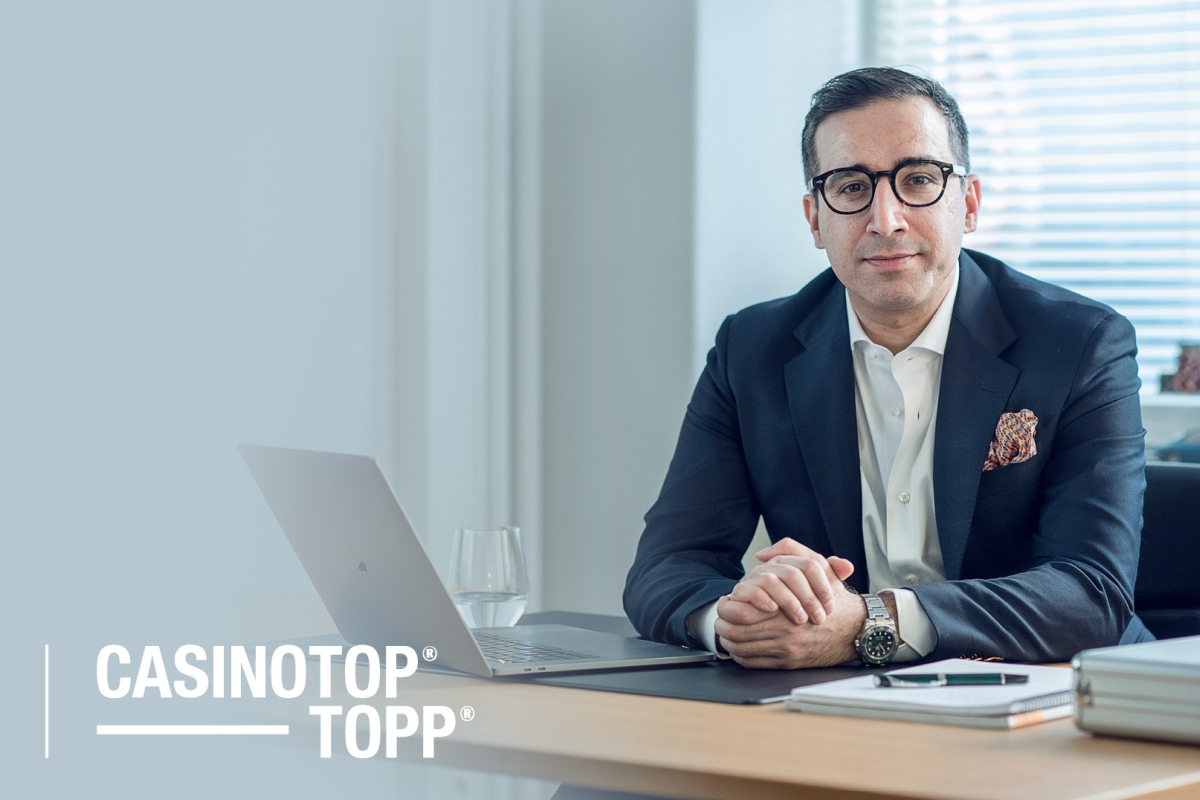 Reading Time:
4
minutes
As Value Marketing enters its third financial year under their new business model, they have already conquered 12 countries. 2020 is going to bring more exciting plans and goals, and the founder, Reza Shojaei, is ready to expand the company's casino portals across the globe. The journey so far has been interesting and meaningful – and there is more to come.
Tell us a bit about yourself.
My name is Reza Shojaei and I am the founder of Value Marketing. I have been an avid poker player for the past 15 years, which is why operating a business in the iGaming market is a great passion of mine.
Value Marketing changed its business model in 2017. It used to operate in the face-to-face sales market. What made you want to switch business models?
Face-to-face marketing was an excellent field to operate in, but it was not really a passion of mine. iGaming is something I really like and playing poker is one of my favorite hobbies. So, when it was time to figure out future plans for Value Marketing, switching to the iGaming market was only natural. Though I am a fan of the market, it was not only a personal choice. We also saw a big problem in the iGaming market that we wanted to solve.
As the market grows more and more every year, new online casinos open constantly, and so do other gambling related companies, like software providers. Competition is wonderful, but sometimes it is hard for players to pick and choose the trustworthy casinos that are also high quality. In fact, starting out in the world of online casinos can be overwhelming if you don't know where to start. The mission of Value Marketing was to change that.
So, what does Value Marketing offer its readers that other affiliate sites do not?
The biggest difference between us and many others is that our two brands, CasinoTopp.net and CasinoTop.com only recommend online casinos that are 100 percent safe and secure. Also, we review the casinos honestly and ensure that each review is transparent and thorough. We pick the online casinos that are high-quality and a great choice for players.
In addition, we want to build a big network of casino portals that covers multiple countries globally. Right now, we service 12 countries, but in 2020 the goal is to open more markets. This allows us to provide valuable information for players internationally.
Another thing we do is that we allow our readers to contact us and share their experiences. This is not something that all affiliate sites do.
How do you see the next few years in the iGaming market? Any new trends we should wait for?
The iGaming industry changes all the time and new trends can take over the market very quickly. Recently, pay & play casinos have been a big hit, so we can definitely see more of them. Also, more and more software providers have improved their game selection and especially the graphics are stunning. NetEnt has done excellent job with that for a long time, and we are excited to see what happens in the next couple of years.
In terms of regulations in the iGaming market, we might see some countries relaxing the regulations a bit. Sweden already opened their markets by offering their own license, and we hope that Norway and Finland follow in their footsteps, too. The US opened Pennsylvania, New Jersey, Nevada, and Delaware to online gaming as well, so change is in the air.
Another interesting thing to see is what happens with Brexit. It might also affect the iGaming market a little bit.
What does it take to run a big global iGaming business like Value Market?
It takes a lot of work, honestly. CasinoTop.com services 12 countries so far, and there is more to come. We have multiple copywriters for each country, editors, designers, and developers. We produce new content constantly, as we want to keep our readers up-to-date and stay relevant. Also, as all countries and areas have different regulations, it is important to keep up with all the ever-changing laws and rules. This helps us to give valuable information for our leaders.
Days are sometimes pretty long, as many of our copywriters live in different time zones. But as iGaming is a great passion of mine, I look forward to work every day.
Is Value Marketing going to take on the US market as well?
At the moment, CasinoTop.com services Canada, but we have not entered the US market yet. The biggest reason for this is that in the US, online gaming is not yet allowed in all the states and it is still strictly regulated. Hopefully, in the future, the US will relax their laws more and allow online gaming and we can get our foot in the door, too.
What is Value Market looking to achieve in the next year?
We are looking to improve our existing content and to improve ranking for our current sites and countries. Also, we want to open more markets and extend our network of casino portals. Making new connections and partnerships is important in terms of success and staying relevant, which is what we will also be working for.
What is the key to succeeding in the area of iGaming?
I believe that succeeding in business, no matter the market, the key is putting people first and money second. The bottom line is that when you put people first, money will follow. That is how we look at our business as well, and the main aspect is to put the readers first. As they know they can trust us and communicate with us, they will recommend us and come back to us. Evidently, that will result in profits in our part. But money cannot be the only driving factor, whether we talk about iGaming or anything else.
Best iGaming Affiliate for the second half of 2022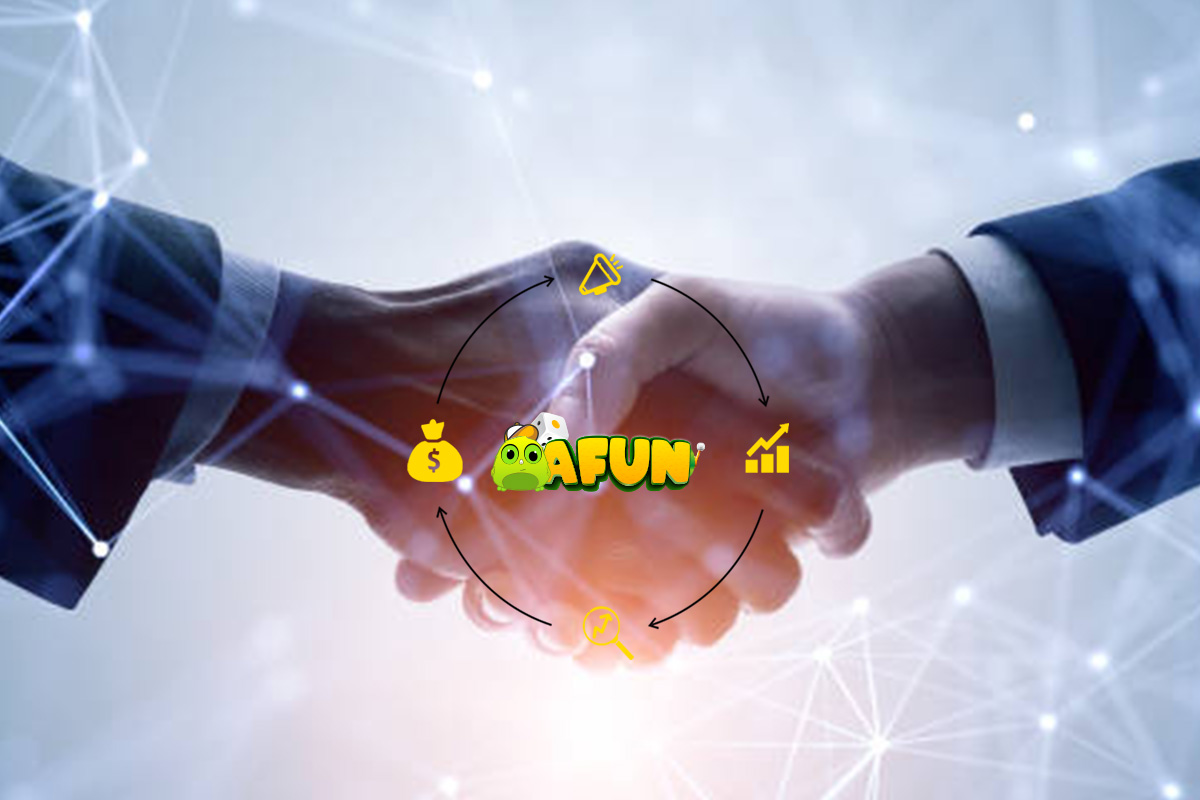 Reading Time:
2
minutes
The online gambling market is more prominent than ever and it is likely that this steep increase is only going to continue in the future. Worldwide, hundreds of companies appear daily, aiming to offer the best services to players and other businesses alike. After all, iGaming does not only refer to the online casino itself, but the huge ecosystem behind it as well, with software providers, operators, regulators, marketing partners and affiliates among others.
AFUN Entertainment Group is no exception. The company, listed among the best Sportsbook and iGaming platforms across Europe, America and Asia, offers over 1,500 games on its platform and betting for 30,000 sports events. Beyond its extensive online gambling service offerings, AFUN is currently working to develop its affiliate program benefits in the Brazilian market which look very promising.
The Affiliate Program
iGaming affiliates use their online platforms to generate traffic for operators, in other words, they direct players to the operator's website and gain a commission based on the amount of traffic. But why become an AFUN affiliate? Below are 5 reasons:
Simplified signup with high conversion rate
AFUN strives to provide the best online experience on a trustworthy platform. Therefore, it is exceptionally simple to apply to become an AFUN affiliate. AFUN also ensures high conversion rates by providing a comprehensive platform experience and high-end gaming enjoyment for each and every user. This personalized approach is sure to grab players' attention.
Competitive commissions
With so many operators on the market, it might be difficult to find the proper affiliate programs. AFUN does not only promise a high conversion rate as a result of great gaming experience, but also commission rates that are competitive in the market.
Players can deposit and withdraw in crypto
Crypto casinos are on the rise as is the demand for such operators. AFUN closely follows and listens to customer demand and offers crypto payment options on its platforms. This ensures that players' needs are met and thus, the gaming experience is enhanced.
Blockchain games
Blockchain games open up a whole new level of gaming, as they often use NFTs to create different parts of the game, bringing value to the game assets. Not only that, but blockchain games also provide a safer and more secure environment. AFUN hosts a number of blockchain games on its platform.
Marketing Sources
Finally, it is clear that a successful affiliate partner must communicate with its audience in an effective way. While written text is highly effective in conveying information, readers love visual stimulation, which makes any marketing material more inviting and memorable. AFUN provides their affiliate partners with such resources – banners, videos, etc. – to facilitate the work of its partners.
In conclusion
All in all, AFUN is a great platform that is present globally. With promising results and a focus on customers and business partners, the company offers great opportunities on the market. Check out their platform for further information, or contact them to find out more on their LinkedIn page.
XLMedia Unveils Brand Refresh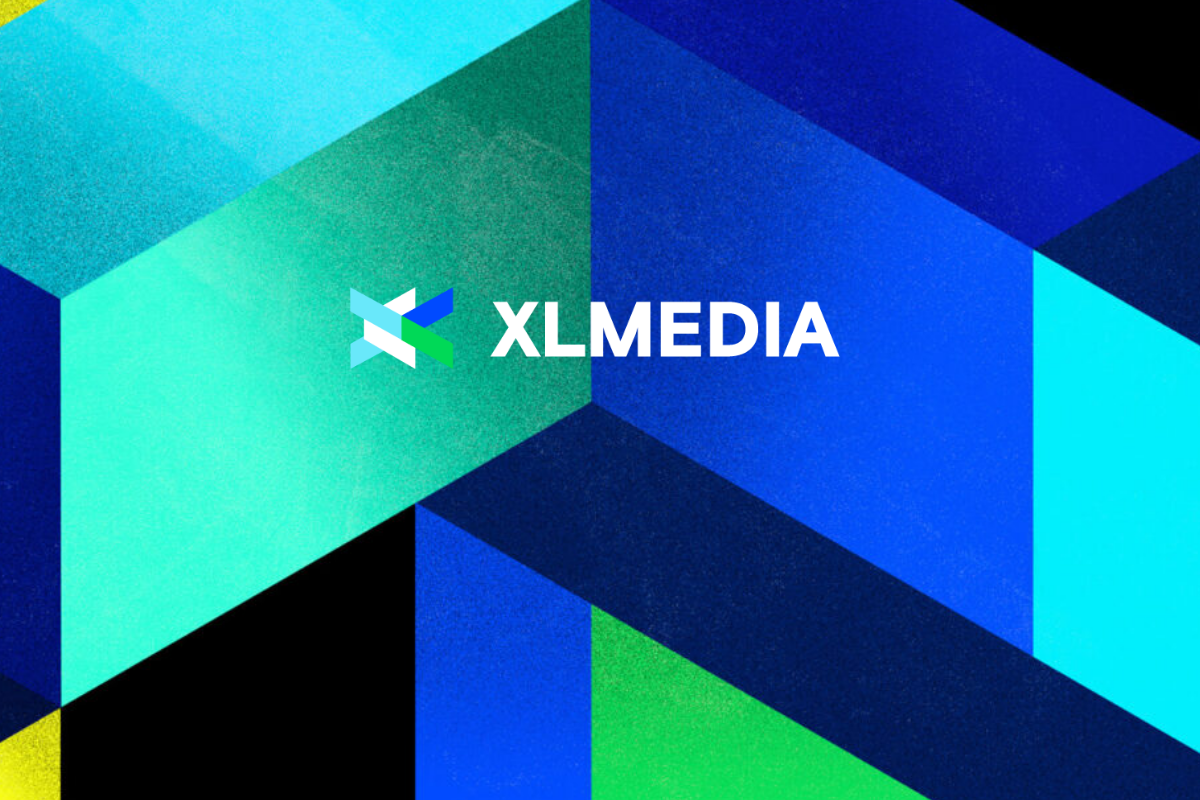 Reading Time:
2
minutes
XLMedia has unveiled a brand refresh to build a new look that matches XLMedia's culture and expanded presence in North America. Over the last three years, the company has seen tremendous growth from its US sports vertical, which now accounts for 68% of the Group's revenue.
XLMedia launches this rebrand as the company experiences a number of exciting changes. In the last year, the company brought in its new CEO David King, hired new executives to tackle new verticals, made technological innovations, and made significant inroads into the North American market. The company's new branding signals the new culture to match the new XLMedia and a corporate brand to match the premium media brands the company publishes.
"This exciting new refresh will emphasize a more modern brand. Across our portfolio, we prioritize building premium branded assets defined as audience-first brands that are meaningful, distinct and prized by the audiences they reach. It's a pillar of our strategy and we are extending this to the corporate brand. We identified key creative attributes across our expanding sports footprint and wanted an identity to match. XLMedia is solid, muscular, dynamic, and vibrant," Elizabeth Carter, VP of Marketing and Communications at XLMedia, said.
"The headline typeface, Big Shoulders, is bold, graphic and assertive, while Nunito Sans is clean, contemporary and ultimately functional. When combined, our new brand typefaces express a combination of style and substance," Taylor Quist, XLMedia's Head of Global Brand Strategy, said.
XLMedia has acquired several US-based brands including CBWG in December 2020, Sports Betting Dime in March 2021, and Saturday Football Inc. in September 2021. In addition to successful acquisitions in new regulated markets, the signing of new media partnership agreements with major US brands including Cleveland.com helped fuel the company's growth.
"Our reset from the past two years is largely complete and now is the time to focus on building a new culture to match the new XLMedia. That means seeing the change as well as living it – both internally and in the market. We want to introduce the market to the new XLMedia and that means investing in our corporate presence," David King, CEO of XLMedia, said.
N1 Partners Group launches an exclusive club for the members of the affiliate program only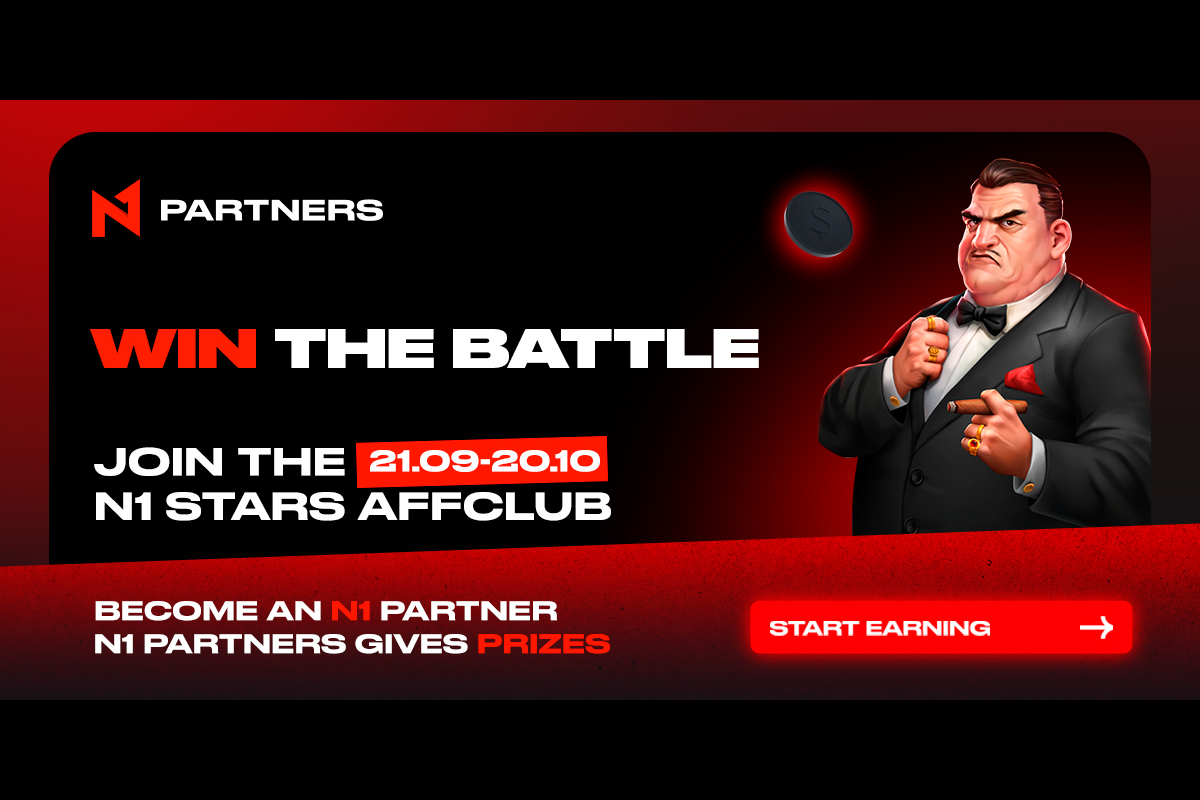 Reading Time:
2
minutes
The company is launching a new way for the members of the N1 affiliate program to take advantage of their FTD figures and earn well-deserved prizes by competing with others for the best results.
N1 Partners Group came up with a great way to encourage the affiliate program members to strive for ever better results and feel appreciation for their hard work.
From September 21 to October 20, the members of the N1 affiliate program are encouraged to join the N1 Stars AffClub and compete with each other for well-deserved prizes. All in all, there are four nominations for each segment: 35+, 85+, 150+, and 350+ FTDs. One would be qualified to join the club if they have provided 10+ FTDs. Only the following Geos produce eligible SEO & PPC traffic: Australia, Austria, Switzerland, Kuwait, Canada, Denmark, Germany, Finland, New Zealand, and Norway. Personal N1 managers will help the interested members to learn all the details and define their segment. Naturally, those who join the club earlier get an advantage in the competition.
As the saying goes, always aim for the moon. Even if you miss, you'll land among the stars!
Why join the N1 Partners affiliate program?
N1 Partners is a multi-brand affiliate program that includes online casinos and betting. The portfolio of N1 Partners Group boasts such brands as N1 Casino, Slot Hunter, Joo Casino, N1 Bet, and others. The company's projects offer an innovative experience to their audience. Each online casino is localized for a particular GEO, considering different audiences' preferences. ‍User retention is paramount, with a lot of work developing the loyalty system, numerous bonus programs, 24/7 support, VIP service, and a call center. There are exclusive promotions on the most popular projects constantly attracting new audiences: Mystery Drops and Lucky Spin.
The company builds relationships with its partners on trust, openness, and honesty, providing fast feedback on traffic and guaranteeing timely affiliate payouts without negative carryover. All of this is confirmed by the figures – after all, more than 7,000 partners from different countries choose to cooperate with N1 Partners.
N1 Partners Group is a company with expertise in online entertainment. The team's goal is to provide high-quality casino and betting products that meet the needs and expectations of players and partners alike. Today, N1 Partners Group unites N1 Casino, N1 Bet, Slot Hunter, Joo Casino, and the N1 Partners affiliate program.