The difference between online casino and real casino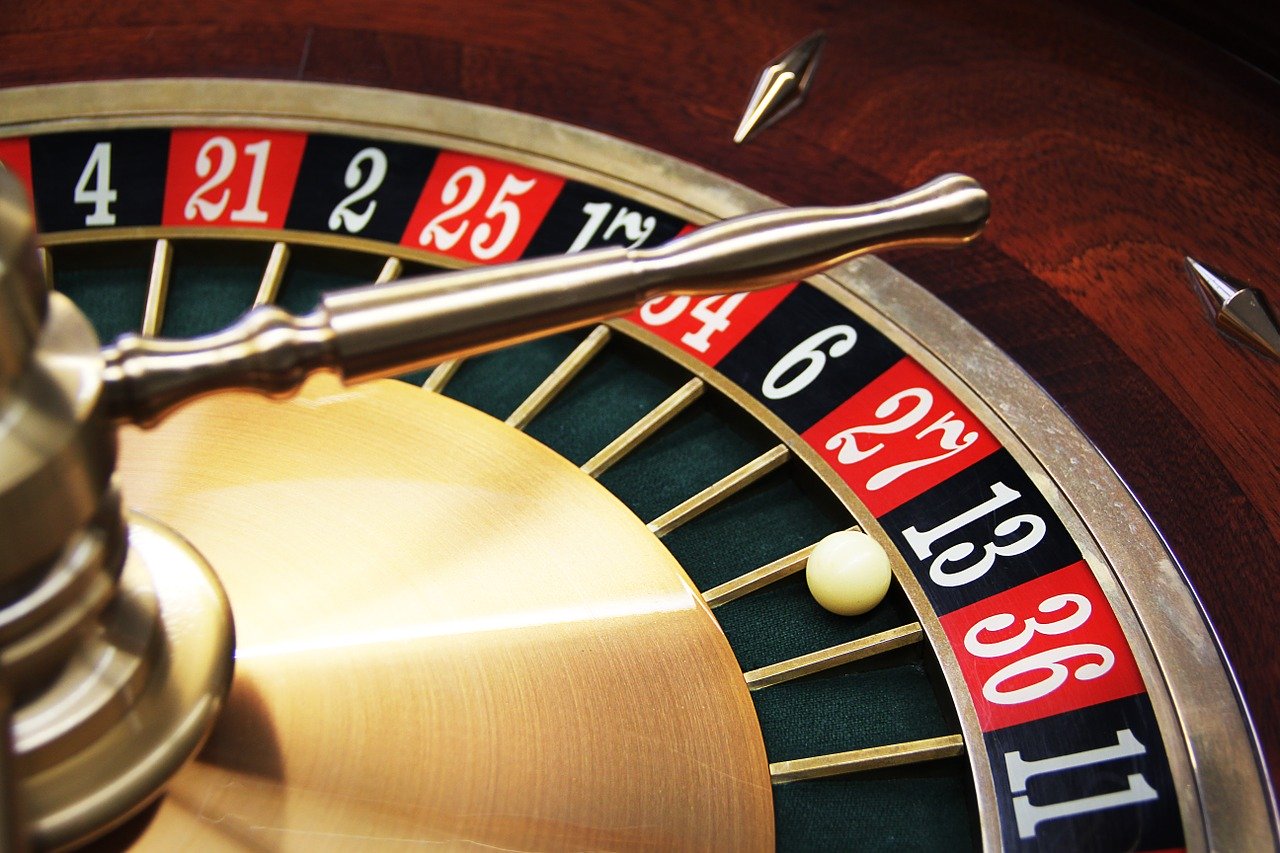 Reading Time:
4
minutes
At first glance, there doesn't seem to be that much of a difference between an online casino and a bricks and mortar casino establishment. Essentially, both do offer a similar selection of games. However, the subtle contrasts between the two can make a big difference in how much you win and also the flexibility and options in how you may want to play. Despite both having their different pros and cons, between the two options, online casinos are definitely a step ahead. Don't believe me? Here are just a few of the reasons why.
Free Money
Well, not quite free money, of course, but there is a chance that Lady Luck may be more on your side if you choose to play online. This is because most online casinos nowadays offer free money in the form of free spins, bonuses and special offers to entice new customers and keep regulars choosing their site above their competitors. There is so much competition these days between online casinos and this means a wider variety of offers to take advantage of.
As well as being able to essentially give away free money to keep you coming back, studies have proven that online casinos have a better pay out rate than their bricks and mortar rivals too. This is because the overheads of running an online casino are so much lower than a real casino, so they can then in turn pass these savings on to the customer. The RTP rate – an acronym for 'return to player' – has been proven to be up to 97 percent and higher for some sites, so it definitely pays to play online.
Complete Flexibility of Time and Place
One of the biggest differences of playing in an online casino over a real casino is that you can play literally anywhere and anytime. Whether you prefer using a computer, tablet or mobile app there are now so many ways to access your favourite casino games online without any restrictions. Although it can be fun to visit a real life casino from time to time for a special occasion, for the daily player online casinos are a much more practical option and provide the opportunity to play at your pace from wherever you are, whether you are looking to pass the time commuting or fancy spending a quiet night in.
Easier to Keep an Eye on Your Budget
Gambling, however you choose to do it, should always be done responsibly. This means making sure you set a spend limit and stick to it. When playing online, it can be easier to track your bets and take the time to really assess how much you are willing to spend. When playing in a real casino however, things can quickly get expensive. Betting in a group of friends can easily see peer pressure adding a few zeros to the bets you are laying down and it is easy to get swept away by the buzz.
Moreover, real casinos tend to have higher limits when it comes to placing bets, whereas online betting is usually much more affordable, with many online casinos allowing you to play games for mere pennies. When placing your bets online, most casinos will allow you to pay in a variety of ways including convenient methods such as PayPal. However, a real casino will usually want not only a larger deposit but in general be more restrictive about the methods in which you are able to pay.
Greater Game Selection
Unlike real casinos, which are generally tied into a small selection of games, online casinos are able to switch up which games they offer at any time. This keeps things interesting and means you can try your hand at learning a new game whenever you fancy as well as the fun of playing old favourites. As online casinos are constantly trying to innovate and find the next new great game, many will often allow players to have a go at games for free first. This means you may have a greater chance of a win as it allows you to familiarise yourself with the game and brush up on your skills before committing to placing your bet.
As well as offering players a much wider selection of games, online casinos still stay true to a more traditional style of play too. It is still completely possible to play favourite classics, such as roulette and black jack, often in real time. This provides all the feel and benefits of being in a real casino without the inconvenience of having to leave your sofa. It also means that you have more flexibility in the games you wish to play – a single online casino site can provide it all in one place for you.
So what are the perks of real casinos?
Firstly, there is one major way that real casinos still beat out their online counterparts every time. Despite that fact that online casinos can offer pretty much everything a real life casino can, sometimes even better, the one thing they can't do is create the glamour, excitement and atmosphere of a casino in real life. There is nothing quite like stepping out onto the floor of a casino and seeing the other players and games in motion. Real casinos also provide the opportunity to experience the interaction with dealers face to face, which can ramp up the excitement for some of the more traditional table games. There is also nothing quite like the tangibility of holding your winnings in your hand the moment your numbers come up! Although many online casinos have great community chat rooms, the real life experience of sharing a win is hard to beat. Moreover, some online casinos have a threshold before you collect your winnings whereas a bricks and mortar establishment will pay out immediately.
Despite these great pros of real casino play, overall it is hard to deny that online casinos are streets ahead and are clearly the winner of the two. You can check this online casino comparison to find the best and most suitable one for you to play. The choice is huge so take your time to analyze and compare.

FDJ Reports 5.2% Rise in Revenue in Q1 2021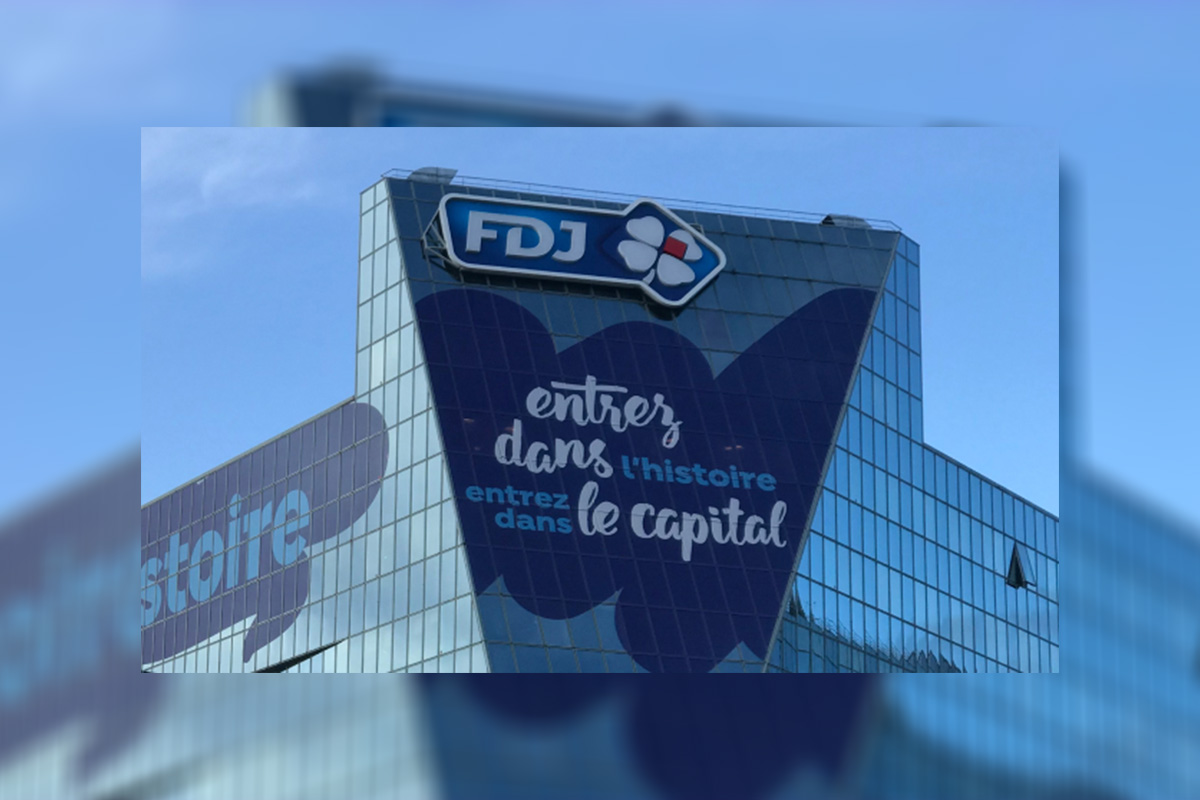 Reading Time:
2
minutes
French gaming giant La Française des Jeux (FDJ) has reported a year-on-year rise in revenue and stakes during its first quarter, despite continuing restrictions on retail activity related to the novel coronavirus (Covid-19) pandemic.
Total revenue for the three months to March 31 amounted €537.6m, up 5.2% from €511.2m in the same period last year. Gross gaming revenue was up by 5.1% year-on-year to €525.9m, while revenue from other activities jumped 10.7% from €10.6m to €11.8m.
FDJ said the rise in revenue was driven by an increase in stakes, with players spending a total of €4.6bn, up 11.8% from €4.11bn in Q1 of last year, despite the operator facing longer restrictions related to the pandemic than the same period in 2020.
However, despite the limitations, player spending was up across all areas of the group, most notably in sports betting, where stakes hiked 46.1% to €1.1bn, helped by the return of the traditional sports calendar after disruption in the latter part of Q1 2020.
Lottery remained FDJ's main source of income with stakes here rising 3.8% to €3.46bn, or 10.0% when excluding the Amigo game, which is offered in bars. FDJ said the closure of bars and other Covid-19 measures had a significant impact on Amigo, with stakes down 50%.
Draw-based game stakes were up 2.6% year-on-year to €1.3bn, while instant games stakes also increase 4.6% to €2.1bn
In terms of where customers were gambling, land-based operations remained the most popular source, with stakes here rising 5.7% to €4.0bn, despite the restrictions. Digital stakes jumped 64.7% to €1.4bn as more players turned to online during the quarter.
Players won a total of €3.20bn gambling with FDJ during the quarter, up 13.7% from €2.81bn in the same period last year. This left €1.40bn in gross gaming revenue and after paying €915.7m in public levies, revenue stood at €537.6m.
"Despite the enduring impact of the health situation on the environment, the first quarter confirmed the good trends in our business, with stakes exceeding the levels recorded before the crisis," FDJ chairwoman and chief executive Stéphane Pallez said.
"After reaching almost 10% of our global stakes in 2020, digital stakes continue to grow at a strong rate whereas our network activity is maintained. The events program for lottery and a busy sporting calendar, including Euro 2021 in football, should allow this momentum to continue in the months to come."
Entain Launches Employee Share Ownership Plan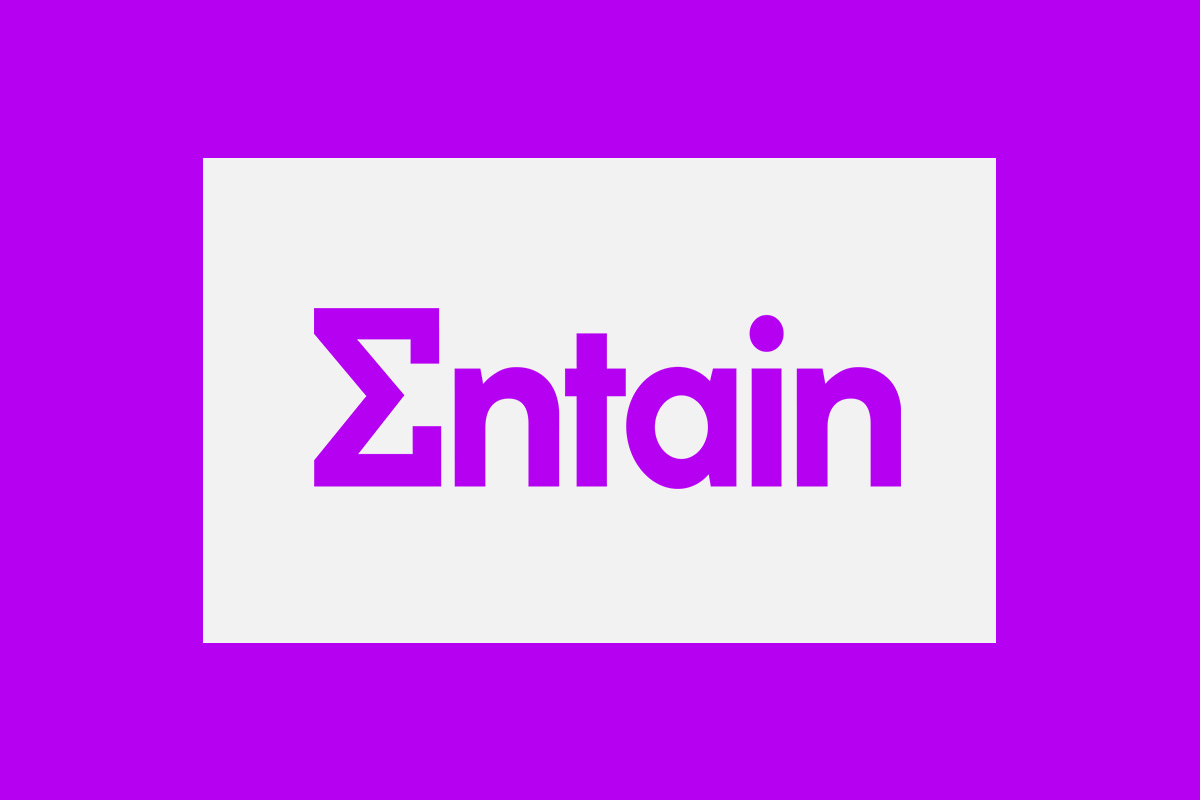 Reading Time:
2
minutes
Entain, the leading global sports betting and gaming entertainment group, has launched a share ownership plan for over 22,500 employees. The group-wide plan will allow employees in the UK and abroad to profit from the growth of Entain's global business.
Around 22,500 employees at all levels of the business can now apply to join Entain's ShareSave plan. In the UK, where Entain has 2885 Ladbrokes and Coral shops, almost 14,000 retail workers can apply for the plan. By starting monthly contributions at just £5 or more, Entain hopes to put share ownership within reach of everyone, including people across its international operations.
Entain said ShareSave will initially be offered to colleagues working in countries representing around 99% of its workforce, also including the Philippines, India and Bulgaria. The company said it had initially placed a £100 monthly cap on contributions to reflect the truly global nature of its business and currency differences across the workforce, with the aim of maximising the appeal to all colleagues.
"Entain has been one of the highest performing companies in the FTSE-100 over the past year, which is the result of hard work and efforts from teams across our international business. Building a strong customer-centric culture where everyone contributes and shares in our continuing success is really important, so this plan is designed to be attractive and accessible to all," Jette Nygaard-Andersen, Chief Executive of Entain, said.
Under the terms of the ShareSave plan, colleagues can choose to save a monthly sum from £5 to £100 over three years. At the end of this period, they will have the opportunity to buy shares in Entain for 20% less than their market value at the start of the invitation period, which they can sell for a potential profit. Alternatively, they can retain the stock as shareholders in the company, or simply take their savings back.
Polish Volleyball Federation Renews its Partnership with STATSCORE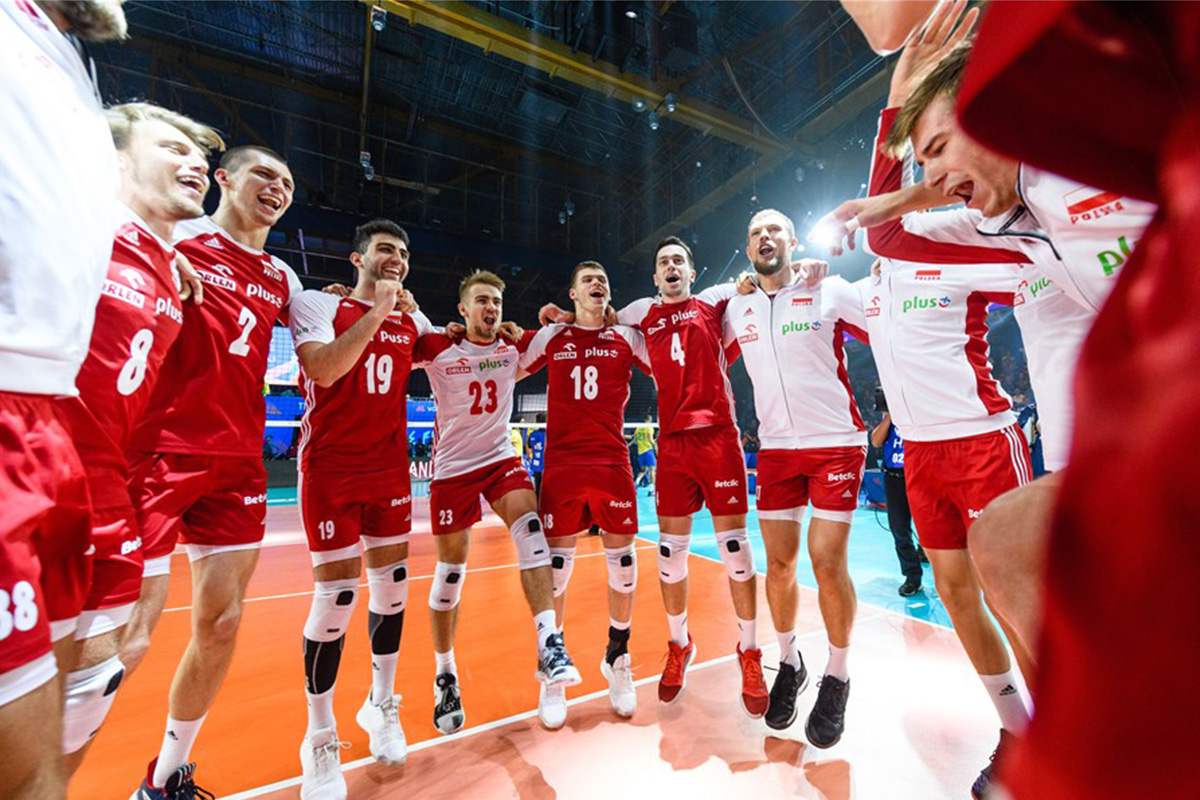 Reading Time:
< 1
minute
Polish Volleyball Federation (PVF) has announced that STATSCORE will remain the Official Data Provider of the Federation for another two seasons.
Based on the renewed agreement, STATSCORE data and widgets will be widely presented on the official website of the federation (pzps.pl) to provide engaging content to the fans.
"We're pleased that under the new agreement our collaboration has been extended, and that STATSCORE will continue to deliver match data for PVF's website and social media as our Official Sports Data Provider. We realize that, in addition to the basic information about the scores, volleyball fans are increasingly often looking for extensive and attractively presented match statistics, related both to teams' and players' performances. Thanks to the cooperation with STATSCORE, we are able to provide our fans with this kind of content quickly and professionally," Justyna Tkaczyńska, Head of Marketing Department at PVF, said.
STATSCORE will provide the full coverage for all the national teams' games through a dedicated LeagueCenter. Besides the international games, fans will also have access to all the domestic competitions for men and women covered with top quality stats. Every single game of the top tier leagues is available with 2D animations and live trackers.
"We are happy to renew our tie with the Polish Volleyball Federation, which is one of the most important partners for STATSCORE within the professional sports industry. When you think about global volleyball there is not more prominent federation to work with than Polish, which represents the world champions men team! It was not only a matter of business relation but mainly a matter of our ambition to be on the side of the people who know how to play volleyball better than anyone else in the world!" Jakub Myszkorowski, Chief Commercial Officer at STATSCORE, said.