Prague Gaming Summit 2020 speaker profile: Panagiotis Skyrlas (Head of Information Security & Compliance – Group DPO at Betano-Stoiximan)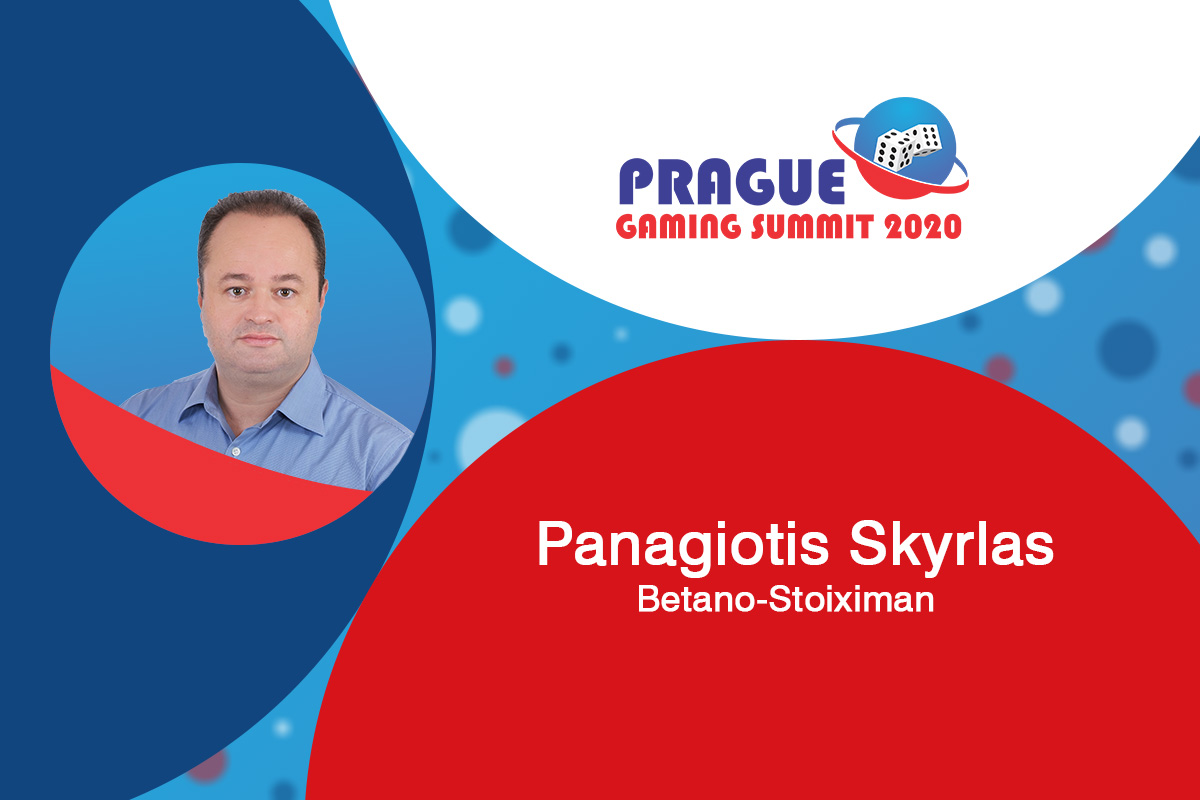 Reading Time:
< 1
minute
The 4th edition of the Prague Gaming Summit will take place on 6 March 2020 and welcomes leading operators, service providers and gambling industry experts from all across Europe.
On the 6th of March at the Prague Gaming Summit, you have the opportunity to dive into several subjects, among which also the "Market Rundown: Ukraine, Poland and Greece"
As mentioned in earlier press releases, Prague Gaming Summit 2020 will bring a brand new format of speeches and more trending themes as it did in the early years.
Among the leading experts that will share their latest information, you have the opportunity to hear a fresh update about the new regulation of the Greek gambling industry from Panagiotis Skyrlas – Betano-Stoiximan
Panagiotis Skyrlas holds the position of Head of Information Security and Compliance at Betano-Stoiximan and has over 20 years of experience in the areas of Information Security, Risk Management, Compliance, and Data Privacy. He has completed numerous licensing projects and regulatory consultations in many European countries such as Greece, Romania, Cyprus, Portugal, Austria. He has served as DPO for over 10 years. Since 2018 he also holds the position of Vice President of the Institute of Information Systems Audit and Control Association.
Do not miss this unique opportunity to learn and networking with the leaders of the industry.
Order your Delegate Pass or VIP Package (Delegate Pass +Accommodation) now!
Here is a testimonial that has been left by Dr. Raffaela Zillner, one of the attending delegates of the 2019 edition of Prague Gaming Summit:
"A conference of great quality. Not only excellent content is presented by top experts, but also the industry is moving closer together through many networking opportunities."
Dr. Raffaela Zillner, LL.M
Secretary General, Austrian Association for Betting and Gambling

Prague Gaming Summit '22 Speaker Profile: Dan Iliovici – Vice President at Rombet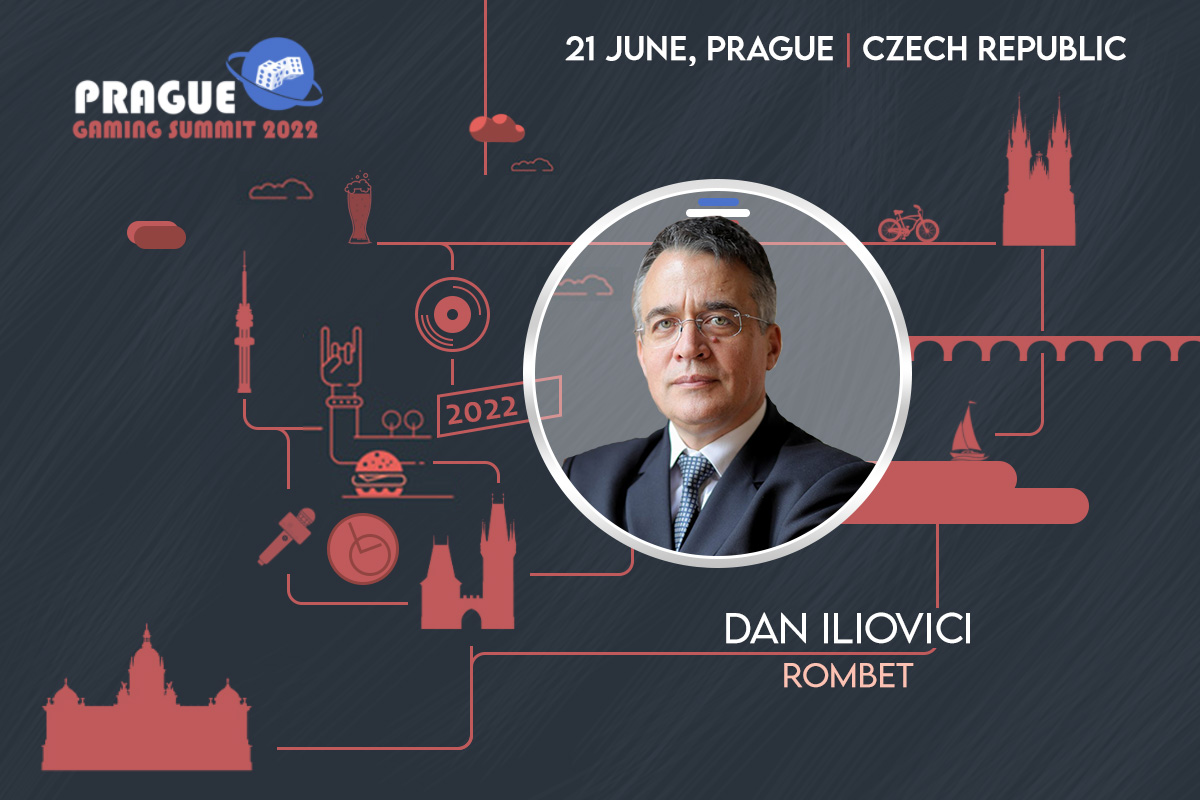 Reading Time:
2
minutes
The 6th edition of the Prague Gaming Summit will take place on 21 June 2022 and welcomes leading operators, service providers, and gambling industry experts from all across the Central and Eastern European region.
Find more details here | Register / Get tickets here 
#praguegamingsummit – You are invited to join the Central and Eastern European region's most important in-person gathering. The conference series was launched in 2017 and has enjoyed yearly growth while continuously bringing innovation to the boutique-style events landscape. As mentioned above the conference will take place on the 21st of June in Prague, Czechia at Vienna House Andel's Prague and is bringing a new format that will allow more interaction among the attending delegates.
The event gathers +30 experts who share their knowledge around compliance-related matters and updates from the CEE and Nordic regions to the participants! Make sure you are one of them!
Each week we are introducing some of the great minds that are going to share the stage in Prague and bring you the latest and most vital information.
Today, we are introducing: Dan Iliovici – Vice President at ROMBET
Dan Iliovici is Vice President of ROMBET – Romanian Gambling Organizers' Association, one of the most important associations in the industry. With a rich experience in the gambling industry, former President of the Romanian gambling regulator – The National Gambling Office, Dan Iliovici is one of the personalities who contributed the most to the industry's professionalization. Over the years, he was involved in the Romanian market transformation into a consolidated and transparent industry, with a strong focus on responsible gambling. Dan Iliovici is also the Vice President of Asociatia Joc Responsabil (Responsible Gaming Association in Romania – www.jocresponsabil.ro)
Order your Delegate Pass or VIP (Combo) Package (Delegate Pass +Accommodation) now!
The summit has the support of Tom Horn Gaming and Nordic Gambling as sponsors.
Here is what the participants of the Prague Gaming Summit series are saying:
"Prague Gaming Summit is a great place to discuss the current hot topics in the gaming industry and exchange opinions and ideas with the most relevant people from the operator, affiliate and provider sides. It was a pleasure joining the panel about the relationship between operators, affiliates, and regulators and sharing my views from the Trustly perspective." Vasilije Lekovic – Director of Gaming Accounts at Trustly
HIPTHER announces resounding success for MARE BALTICUM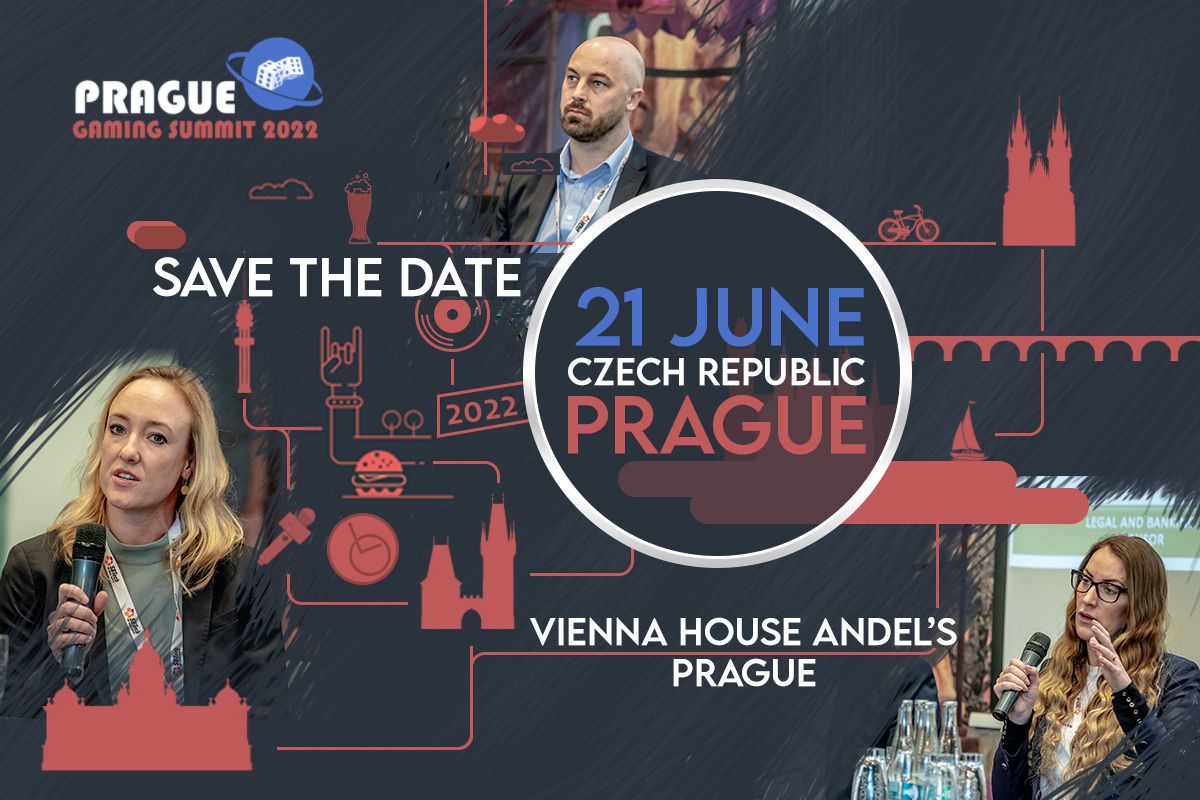 Reading Time:
2
minutes
Events agency now gearing up for Prague Gaming Summit on June 21st
European Gaming, Hipther Agency's Central and Eastern European betting and gaming media platform, has celebrated its return to live events with a resounding success at the MARE BALTICUM Gaming Summit.
The summit was held on May 12, 2022, in Vilnius, Lithuania, at the eco-friendly Radisson Blu Royal Astorija Hotel, located in the Baltic capital's UNESCO-certified old town.
The fifth edition of Hipther's boutique European Gaming summit marked the return of the Baltic region's first in-person gaming event since the onset of COVID in 2020.
Dedicated to providing a platform for discussion between the two regions' regulatory authorities, operators and suppliers, the MARE BALTICUM Gaming Summit featured a full day's panel discussions and presentations from leading figures in the iGaming industry, totalling more than 80 industry delegates.
After promising a hugely impressive roster of regional thought leaders and regulatory authorities, Hipther delivered, with the likes of Dainis Niedra (Managing Director Central & Eastern Europe at Enlabs), Kaido Ulejev (Commercial Director CEECA at Betsson Group) and Maria McDonald (Managing Partner at Nordic Gambling).
Providing a unique open platform for stakeholders and industry operators, as well as a wealth of networking opportunities for gaming executives, the MARE BALTICUM Gaming Summit was sponsored by Tom Horn, Endorphina and Nordic Gambling.
Alongside the summit were the Baltic and Scandinavian Gaming Awards (BSG), launched in 2019, which have become the most important gaming industry awards in the region.
Totalling 28 nomination categories, BSG awards were established to provide an independent, fair and representative awards event that recognises significant achievements across the Baltic and Scandinavian gaming industries, and this year was no different.
Among the winners of the wide selection of highly competitive categories, were Betsson, who was awarded the Best Sports Betting Operator in the Nordics 2022 title, whilst Altenar won the Best Sports Betting Provider in The Baltics 2022, as well as BetGames taking home Best Live Casino Provider.
Commenting on the success of the MARE BALTICUM Gaming Summit, Zoltan Tuendik, Founder and Head of Business and Events at European Gaming and Hipther Agency said:
"It was a pleasure to provide the industry with the MARE BALTICUM Gaming Summit – proving to be the region's first proper in-person gaming conference in three years.
"Whilst we have always been aware of the value of the networking opportunities, panel discussions and BSG awards, we were thrilled to see the demand of the summit translated into a sell-out event, with a wonderful opportunity to bring everyone back together.
"With just one month to go, we are now gearing up for the Prague Gaming Summit, which has also grown year on year. This is a key event in the Central and Eastern European region and one of our longest-standing conferences.
"We aim to bring a wealth of information within quality networking spaces as well as a focus on the DACH region's main regulatory updates."
The Prague Gaming Summit is Central and Eastern Europe (CEE)'s largest betting and gaming industry conference.
The fifth edition of the show, organised by European Gaming and Hipther Agency, will take place on the 21st June 2022 at Vienna House in Prague's Andel district, starting at 08.45am.
The event already has record number of sponsors confirmed, including Tom Horn Gaming and Nordic Gambling. With a limited number of sponsorship packages still available, interested companies can contact: Andrada Marginean, B2B Sales Manager at Hipther Agency, by email on [email protected].
SOFTSWISS Becomes the Best Online Casino Provider in the Nordics 2022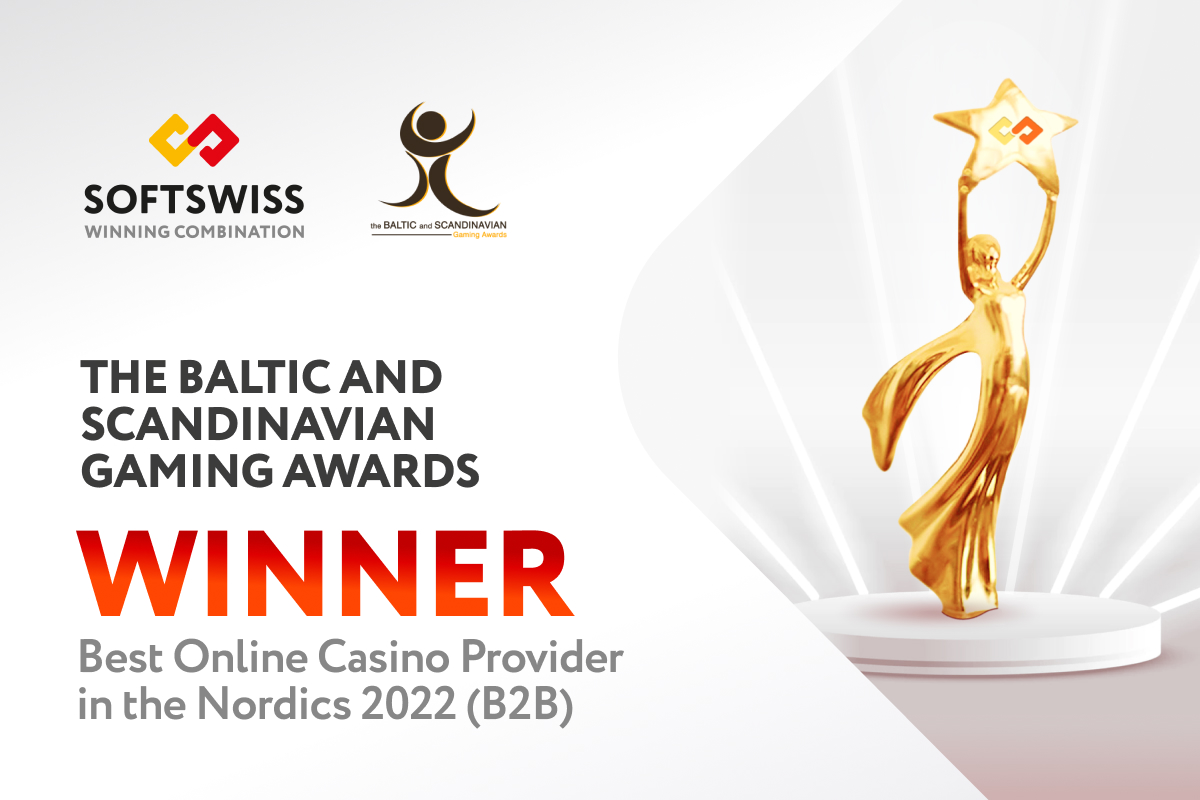 Reading Time:
2
minutes
SOFTSWISS adds one more professional trophy to its collection by getting the Baltic and Scandinavian Gaming Awards (BSG Awards). SOFTSWISS outperformed its competitors and became the winner in the category 'Best Online Casino Provider in the Nordics 2022'.
BSG Awards is an industry accolade celebrating outstanding achievements of iGaming representatives in 28 nominations every year. It was launched in 2019 as a part of the MARE BALTICUM Gaming Summit organised by the Hipther Agency. 
For SOFTSWISS, a company focused on providing top-end iGaming solutions for operators worldwide, winning the BSG Awards is a confirmation of its strong position in the dynamic market of North Europe. At the same time, this excellent result demonstrates that SOFTSWISS' key pillars – expertise, security, and innovation –  are highly appreciated by industry leaders in different regions.  
"I would like to congratulate the SOFTSWISS team for their awesome work during the past two years. They are one of the most active companies in the industry, and the time has come to start reaping the rewards from the gambling community," commented Zoltán Tűndik, Co-Founder and Head of Business at Hipther Agency.
Being a reliable business partner, SOFTSWISS has already collected a set of iGaming accolades such as International Gaming Awards, Starlet Awards, and others. Moreover, online casino brands powered by SOFTSWISS score multiple industry awards winners. 
"It's always inspiring to be recognized by the professional community. Being claimed as the best online casino software provider is an especially significant achievement for the whole team because the Online Casino Platform was the first iGaming product introduced by SOFTSWISS. Now we have a huge experience in providing a range of first-class solutions for launching online casinos from scratch. Whether it's a classic online brand or a crypto project, each client receives advanced software and the highest-quality support at all stages of cooperation," noted Andrey Starovoitov, COO at SOFTSWISS.
About SOFTSWISS 
SOFTSWISS is a widely-acclaimed iGaming expert supplying certified software solutions for managing gambling operations. The company has an international team, which counts 1000+ employees and has an official presence in Malta, Belarus, Poland and Georgia. SOFTSWISS holds a number of gaming licences, providing one-stop-shop iGaming solutions. The company has a vast product portfolio, which includes an Online Casino Platform, Game Aggregator with thousands of casino games, the Affilka affiliate platform, Sportsbook Platform and the Jackpot Aggregator. In 2013 SOFTSWISS was the first in the world to introduce a bitcoin-optimised online casino solution.