Exclusive Q&A with Marinos Shiapanis, CEO of Campeón Gaming Partners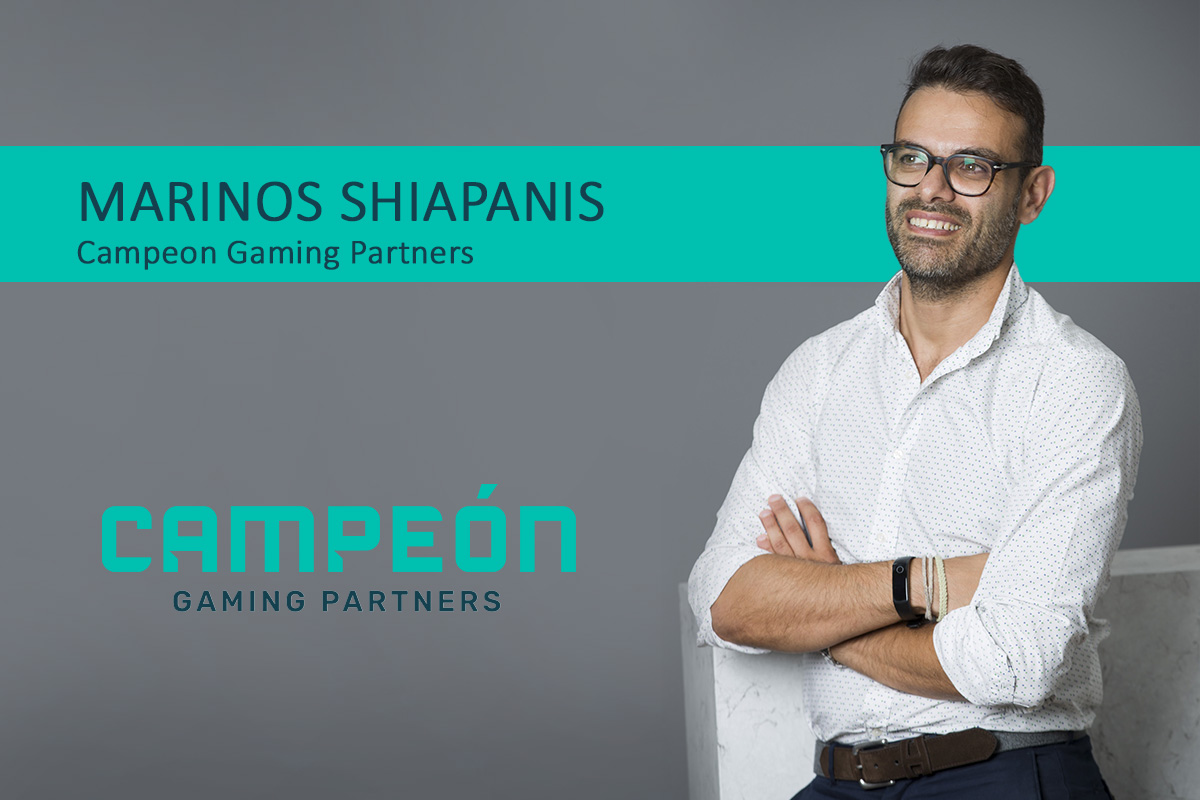 Reading Time:
5
minutes
We shall begin with the iGB award. How do you feel after winning this award? Had you expected this award?
We really didn't. This was our very first time being nominated at the iGB Affiliate Awards and, given the fact that the competition was really high, we were not expecting to hear our name. Needless to say, we were – and we still are – overwhelmed and very excited. It was a team effort, and this is why we celebrated as a team after receiving the award in London.
This is the first time Campeon has been nominated for iGB Awards. And you hit the bull's eye in the first instance itself. How do you see this honour: as a reward of your hard work or as a stepping stone for future innovation?
I think it is a little bit of both: it is definitely a reward and a recognition of the whole Campeón Gaming Partners team's hard work and effort, but, at the same time, this is a stepping stone for us to do more, invest more in innovation, expand and further develop across all sectors. The whole team, and especially the Affiliate & Partnerships team, really devoted themselves to the company and they are the reason we have managed to win this award. Such an award is extremely important for us, as it shows how far we have gone in such a short period of time; we have managed to slowly establish ourselves in the iGaming industry, become a familiar face for affiliates in the market, expand our network and grow as a team and a brand. However, winning this award doesn't mean we stop here; this is not just a motivation for us, but an obligation as well to work harder, focus more and deliver even better results. I think you will hear more of us the coming months.
The award recognises how Campeon stood out in terms of "transparency, inclusiveness and continuous support". What are the things unique to the affiliate program of Campeon Gaming Partners?
Since the beginning, our vision was to create an affiliate program that would not only attract affiliates, but it would also keep them engaged. We started off with a small network and as we were building it up, we were also improving our program. Today, our network is comprised of over 1,000 affiliates and our affiliate team has managed to establish personal relationship with each and every one of them. To us, it's crucial to put a face to the name; it's not just about numbers, it's about having a person who you know will listen to you and deal with your issues no matter how big or small. This is our way of thinking: we treat each affiliate's request as equal, and I believe that our affiliates appreciate this.
In early 2019, our team dedicated themselves into redesigning the program's strategy, aiming at building stronger, more interpersonal relationships with our partners, and providing them with better models in order to maximize their profits. At the same time, we optimized the affiliate experience, from the registration of the player, all the way to the affiliate statics' analysis we have successfully merged, integrated, and incorporated all of the Campeón Gaming Partners' brands into new platforms, ensuring that no affiliate activity was ever disrupted.
The award also mentions how Campeon offered tailor-made program to the affiliates. Could you shed more light into the deeply customizable affiliate programs of Campeon Gaming Partners?
Each affiliate has his or her own needs that looks into serving through a program. At Campeón Gaming Partners, we understand that, and every time we onboard an affiliate, we go into deep discussions with him or her to understand what they are looking for in our program. I think the most important fact for our affiliates is that we assign them their very personal point of contact, who is there for them whenever they are in need. So, when we onboard a new affiliate, we first assign him or her their point of contact, who makes sure to talk to him or her, understand his or her needs and goals and together they create a program tailor-made to the affiliate's needs.
What are the qualities that you look forward to in an affiliate? Not all affiliates are likely to become successful, right? Based on your experience, what separates the successful affiliates from the rest?
We want our affiliates to treat us the same way we treat them: with respect and transparency. We always do our best to accommodate our affiliates' needs, so we are looking into building partnerships based on trust. I think this is the most important part for us.
Regarding the second part of your question, I believe that definitely industry knowledge and audience play a significant part in separating successful affiliates from the rest. But besides these, I think that players are looking for affiliates who will be honest with them, affiliates they can trust; I believe it is the only way to build up a players' audience.
New new social media platforms are increasingly micro-targetting the end customers and automated CRM tools are getting more and more advanced. In this scenario, how do see the future of affiliate marketing evolving?
I believe that affiliate marketing is already changing and with these new tools it will change even more in the future. We are now entering a new era: the digital and customized era. Customers are increasingly becoming more and more demanding; they now know they don't have to compromise anymore with mass solutions, so they are asking for customized ones. They demonstrate their needs and preferences and demand for an experience tailor-made to them. I believe this is where affiliate marketing will focus in the future, and all the new or upcoming tools available, will give us the advantage of analysing the customers' behaviours and providing the best solutions to them. Affiliate marketing of the future will evolve around customized player's experience, in my opinion.
Finally, tell us about any big announcement in the near future. Expanding to more countries? Launching or integrating new products? Or a new marketing campaign? Our readers will be eager to read something first here.
A couple of weeks ago, we launched our first Pay N Play platform for the Scandinavian market, SvenPlay. In a few days, we will be launching our brand new, themed platform, Sons of Slots. This is a challenge for us, as it will be the first time we are introducing such a themed platform to our players. The Sons of Slots story goes back to the motor gangs of the US and it all evolves around that; rough street battles, leather jackets and ripped jeans, long hair, and endless road trips on their Harleys. This is what inspired us and we wanted to bring something very exciting to our players. Entering the Sons of Slots platform, our players will be transferred to a new world, the world of American motor gangs; they will play their favorite games in a new, adventurous environment, with exciting features, which will take their gaming experience to a whole new level. To bring this project to life, we have invested heavily in technology and this is why we partnered with a major agency, MaxCreate, specialized in bespoke front-end design, in order to be able to offer more flexible and versatile platforms to our players and to our affiliates.
I think 2020 is our year, and people will hear more of us: exhibitions, PR, awards… We will make it happen.
Parimatch encourages European affiliates not to underestimate Africa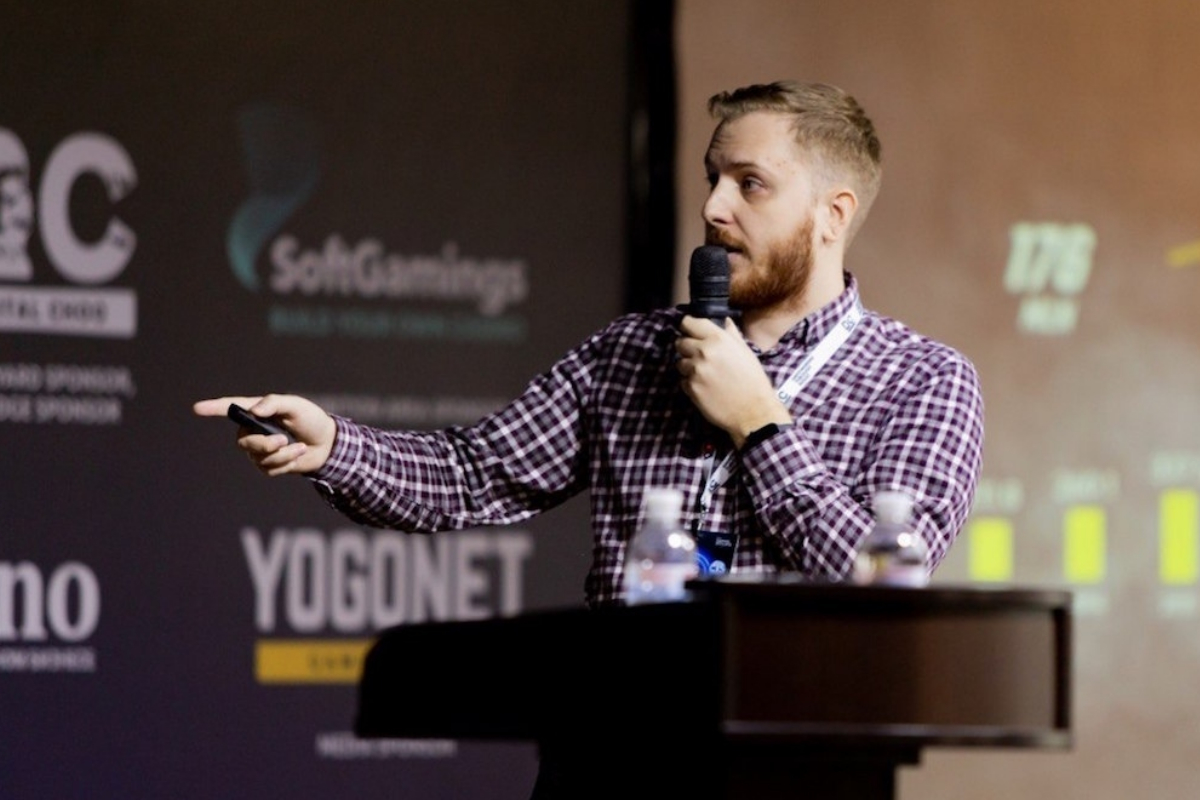 Reading Time:
4
minutes
Following Parimatch's success establishing itself as an exciting and trustworthy brand in Tanzania, the company has set its sights on the wider continent aiming for key launches across affiliate, mobile and sports betting in the near future. As the brand prepares to bolster its position in the market, Parimatch International's CEO Anton Rublievskyi and CMO Dmitry Belianin discuss the industry's growth on the world's second-most populous continent…
"Africa presents an excellent opportunity for affiliates," according to Dmitry Belianin, CMO Parimatch International, highlighting how the region removes the issues of the overcrowded affiliate market and high cost advertising platforms which have become potential sticking points in Europe. 2020 will see the brand actively develop its status and the status of affiliate market in Africa as Parimatch prepares to expand its footprint on the continent.
"Since the African market is at an early stage of development, the affiliate model has not yet developed," explained Belianin. "We are now working on this to attract existing affiliates outside the African market by sharing our experiences and case studies, and also providing training. Affiliates that have been involved in working with the African region are already seeing excellent results and their performance is even better than in some European regions. As the sector expands, we encourage all affiliates to work with reliable brands in the market, such as Parimatch."
Africa has been of key importance for the company over the last five years, not just with affiliates but across mobile, sports and live betting, during which it has been establishing and strengthening its brand in Tanzania. Having navigated the unique rulings and intricacies of the region, Parimatch aims to develop further in 2020 determined to bring its international expertise in building a trusted brand into play wherever it develops across Africa.
While some companies have struggled to gain real traction with local audiences, the Parimatch name is already recognised in Tanzania thanks to a strong commitment to its brand and a strategic rollout of unique activities.  Mirroring their own global success with brand ambassadors such as Conon McGregor and Mike Tyson, Parimatch International has achieved significant growth in Tanzania by partnering with prominent cultural and sports influencers. "Our initial retail activity proved successful, however, we realised that in order to further scale the business we needed to focus on the online platform and invest more in this part of our offering," said Belianin. "A major development for our brand in Tanzania was the signing of Diamond Platnumz as our ambassador. He is one of the most popular singers in Tanzania and a well-known personality. We also hold sports events, arrange match viewings and collaborate with other companies in various business areas. Of course, we plan to broaden our expansion in the African market, but we are approaching this selectively and carefully."
Echoing this sentiment, CEO of Parimatch International, Anton Rublievskyi, stated: "Before building a brand in a new market, you need to make sure that all processes are in place, the product is competitive and that payment solutions for depositing and cashing out are working efficiently.
In Tanzania, we are promoting our brand through working with Diamond Platnumz, who has written a song for Parimatch which is now live on all local radio stations, as well as running advertising and influencer marketing campaigns. Currently we operate in Tanzania only, but this year we do have plans for expansion in Africa."
In 2019, Lasha Gogiberidze, former Chief Executive Officer at Parimatch Africa advocated Africa's position as an 'excellent demonstration of a market primed to drive the next step' in the future of both technology and the betting industry. In this new decade, aside from affiliates the next big focus in terms of gaming and technology are unequivocally mobile and live betting according to Belianin and Rublievskyi.
"With the development of mobile devices and technologies, the demand for live betting is growing rapidly," argued Belianin. "We track customer preferences, and have found that the audience in the region enjoy user-friendly and fast products. Gaming applications with an easily accessible interface and simplified jackpots are popular in Africa. Companies that have adapted their products to this demand have shown steady growth."
Rublievskyi concurred: "The development of mobile devices and connectivity in Africa is key to the accessibility and popularity of online betting platforms. Of course, we closely monitor the rate of digital transformation across the continent and therefore understand that the demand for retail space is gradually decreasing. Our task is to adapt the product to customer preferences, so we focus on developing convenient mobile apps for players and are moving towards the live betting market."
In terms of ongoing strategy, Parimatch International is developing a new version of its platform for the African industry which Belianin believes will "fundamentally change the competitive landscape of the Tanzanian market".
"Parimatch International is a multinational team, and we are working hard to expand our offer within Africa," he said. "Although we cannot announce the markets in which we plan to launch our product in 2020 just yet, we can say we will be launching in several countries with large markets and great potential for a successful introduction of our online betting format."
Belianin concluded: "We want to bring our innovative new product to customers in 2020. We also plan to launch several large-scale special projects focused on CSR and Tanzania's sport industry. Similarly, Parimatch International will strengthen ties with local sports leagues and teams in the near future so in terms of Africa in this new decade, we're definitely 'Fired Up to Win'!"
About Parimatch International:
Parimatch International is a part of the Parimatch holding, responsible for the international markets, such as Africa, Asia, and Latin America.
The company uses the newest version of the Parimatch products, which offer an exciting form of entertainment that enhances customers' enjoyment of sports and gaming.
The commitment to sports as entertainment is reflected in the sponsorship partnerships: UFC, Conor McGregor, Mike Tyson, and Diamond Platnumz are amongst them.
Parimatch International invests in the building of strong and agile business culture and constantly empowers employees' development.
GiG offering free Coronavirus compliance check to all online operators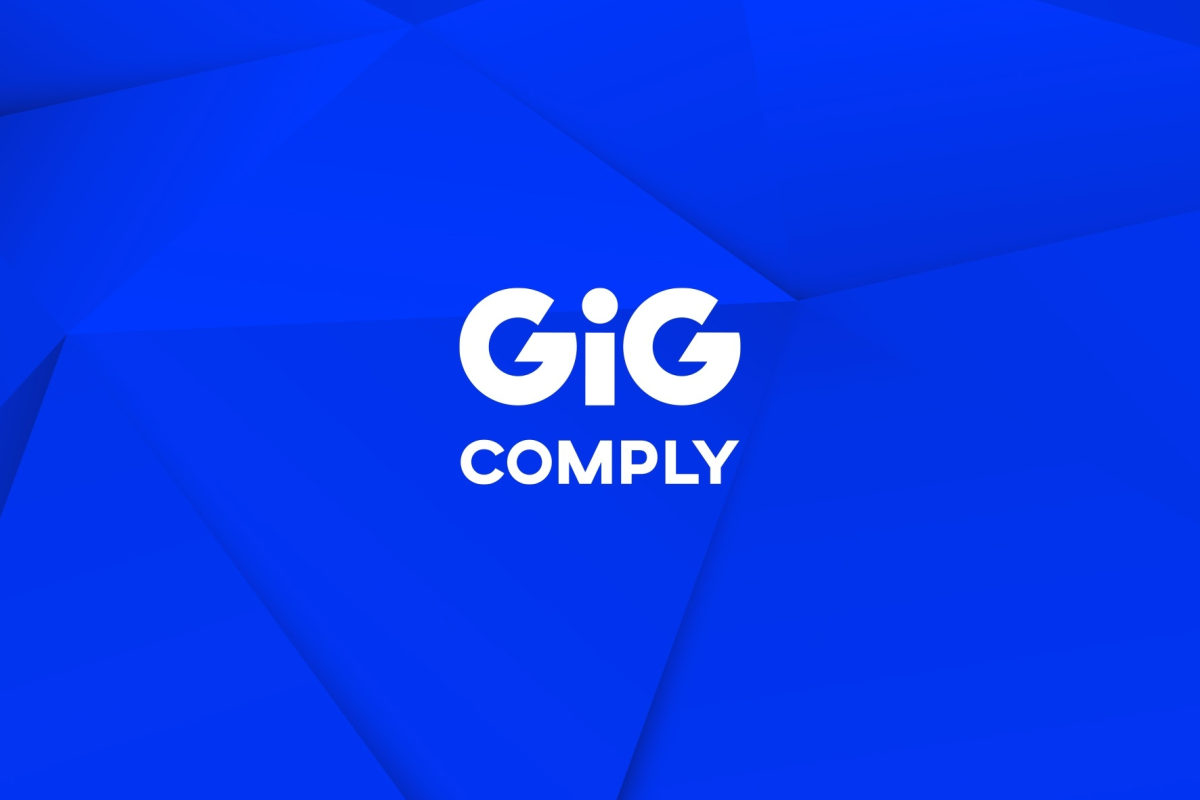 Reading Time:
< 1
minute
Gaming Innovation Group Inc. (GiG) has added Coronavirus keywords to its proprietary affiliate monitoring and compliance software, GiG Comply.
In direct response to the criticism of a few unethical affiliates exploiting the current Coronavirus crisis by supervisory authorities, GiG is offering free searches to operators that are concerned that their brand might be promoted inappropriately.
"We don't believe anyone should be profiteering off this crisis, which is having a huge effect on so many within our industry and through many others. Therefore we at GiG are running checks against COVID-19/ Coronavirus (and other associated keywords) for operators for free. Our technology can scan and analyse thousands of web pages within a short space of time and therefore is well placed to support our industries fight against those profiteering off the back of this crisis." James King, Director of Sales.
For more information or if you would like us to run a search against your brand then please email [email protected] and we'll set you up on the next check and email you the results.
Which Euro-based bookmakers are making the biggest gains in the Indian market?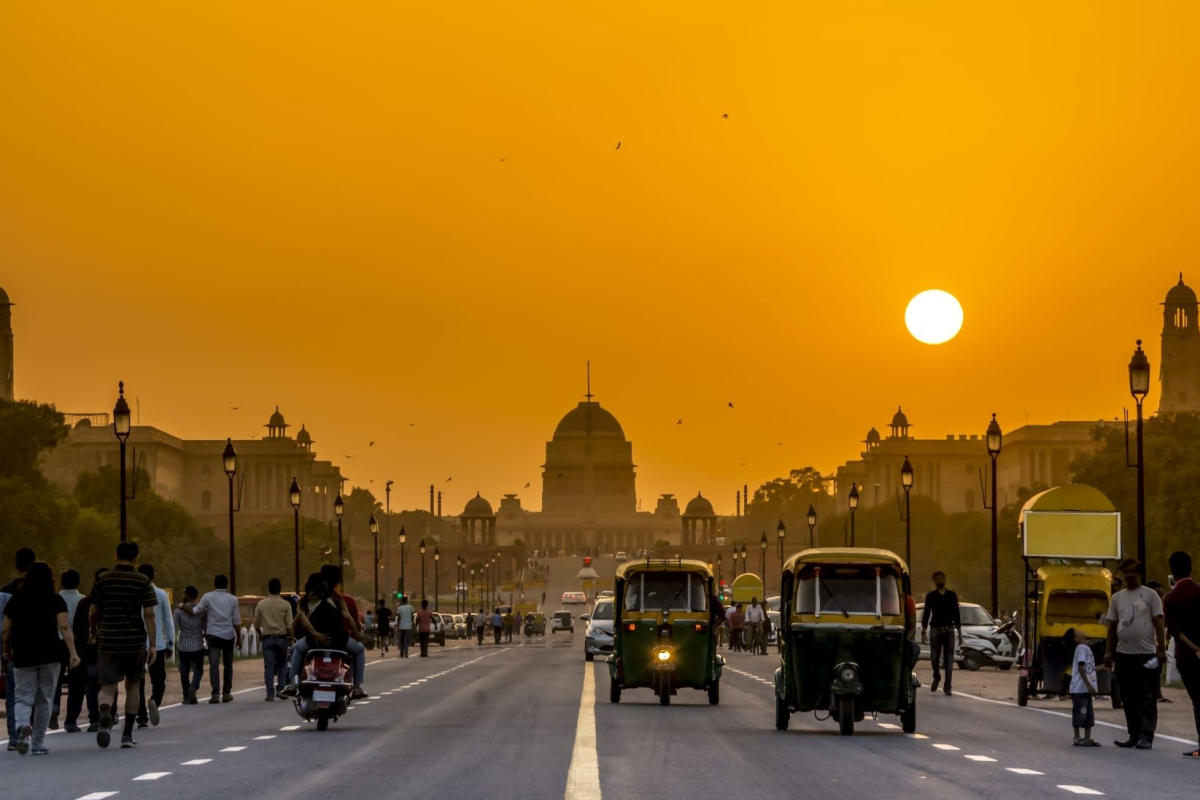 Reading Time:
3
minutes
With a population of more than 1.3 billion, analysts are predicting that more than 600 million people will have access to the internet in the subcontinent by 2021 with the potential of the online betting market in one of the world's biggest countries looking to be simply astronomical. 
Yet the online betting market in India is still largely underdeveloped. This is in part due to the murky legal status of online gambling in India. Gambling is illegal in India and often takes place illicitly under the radar of government authorities. The current legislation under The Public Gambling Act of 1867 unsurprisingly does not take into account the role of online gambling.
It leaves off-shore international operators free to offer their services to Indian players – a trend that is increasingly on the rise, as serious attempts by European based and licensed bookmakers looking to tap into the lucrative Indian are already well under way.
A question of trust
The likes of British based Betway and Bet365, as well as Swedish-founded operators LeoVegas, Unibet and ComeOn! have all expanded their portfolios to meet the needs of, and to attract Indian players. However, the big issue in reaching Indian players is the question of trust. 
When speaking to leading sports betting affiliate and CEO of Leadstar Media Eskil Kvarnström he emphasised the importance of enforcing the trust factor in using major online bookmakers. 
"With on-shore gambling illegal in India and with recent betting scandals in the IPL, many Indians are reluctant to gamble with online betting sites, even if it might be something they are interested in". 
"With our Indian products, particularly our Indian betting sites page on BetBlazers.com, we aim to reinforce the legitimacy of major international bookmakers, not simply just to present an overview on what is on offer".
Specialise and localise
Many of the aforementioned betting sites are starting to meet the challenges of the Indian market head on, and are beginning to understand the basic needs of the average Indian player. 
Offering payment methods that are compatible with the Indian market is an important ground principle in allowing players from India to access global operators, particularly as some Indian banks seek to block transactions related to gambling. A variety of payment options such as e-wallets to circumvent this obstacle are particularly important. 
The role of affiliates
The unique position of the Indian market in this respect is something that some affiliates such as Leadstar Media have sought to take a hands on approach to tackling. 
"Because India is still such a young market, we find it extremely important to provide an overview of what is on offer, but also the basics on how to access betting sites and how to actively participate."
"If you take our Betway review for example – as one of the leading online bookmakers in the world today, their expansion into India has been quiet but extremely successful. We see it as our job to rank and review the pros and cons of betting sites, but with such a nascent market as India we also offer tutorials on how to use betting sites like Betway, as well as how to access all the features available to Indian players.
Challenges going forward
The question of internet access, especially on mobile platforms, is still an issue for online bookmakers. However exposure to wireless internet is set to increase in the coming years, a trend that has been seen in Africa in particular. 
The question of accessibility, but also of education is a core principle that online bookmakers and only the most service-conscious affiliates are seeking to tackle right now. However, the fact of the matter is, European-based bookmakers such as Betway, Bet365 and Swedish operators are already taking the lion's share of gains in the Indian market by offering tailor-made products to entice potential Indian players.