Exclusive Q&A with Marinos Shiapanis, CEO of Campeón Gaming Partners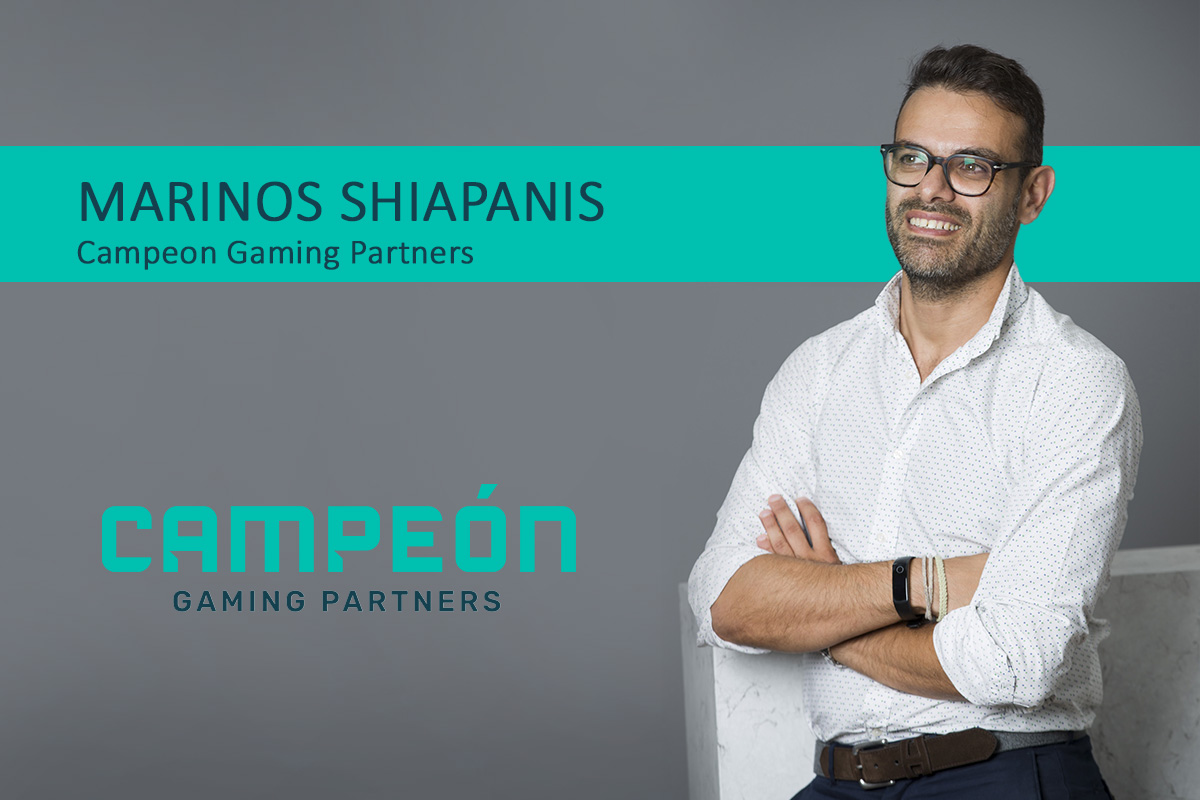 Reading Time:
5
minutes
We shall begin with the iGB award. How do you feel after winning this award? Had you expected this award?
We really didn't. This was our very first time being nominated at the iGB Affiliate Awards and, given the fact that the competition was really high, we were not expecting to hear our name. Needless to say, we were – and we still are – overwhelmed and very excited. It was a team effort, and this is why we celebrated as a team after receiving the award in London.
This is the first time Campeon has been nominated for iGB Awards. And you hit the bull's eye in the first instance itself. How do you see this honour: as a reward of your hard work or as a stepping stone for future innovation?
I think it is a little bit of both: it is definitely a reward and a recognition of the whole Campeón Gaming Partners team's hard work and effort, but, at the same time, this is a stepping stone for us to do more, invest more in innovation, expand and further develop across all sectors. The whole team, and especially the Affiliate & Partnerships team, really devoted themselves to the company and they are the reason we have managed to win this award. Such an award is extremely important for us, as it shows how far we have gone in such a short period of time; we have managed to slowly establish ourselves in the iGaming industry, become a familiar face for affiliates in the market, expand our network and grow as a team and a brand. However, winning this award doesn't mean we stop here; this is not just a motivation for us, but an obligation as well to work harder, focus more and deliver even better results. I think you will hear more of us the coming months.
The award recognises how Campeon stood out in terms of "transparency, inclusiveness and continuous support". What are the things unique to the affiliate program of Campeon Gaming Partners?
Since the beginning, our vision was to create an affiliate program that would not only attract affiliates, but it would also keep them engaged. We started off with a small network and as we were building it up, we were also improving our program. Today, our network is comprised of over 1,000 affiliates and our affiliate team has managed to establish personal relationship with each and every one of them. To us, it's crucial to put a face to the name; it's not just about numbers, it's about having a person who you know will listen to you and deal with your issues no matter how big or small. This is our way of thinking: we treat each affiliate's request as equal, and I believe that our affiliates appreciate this.
In early 2019, our team dedicated themselves into redesigning the program's strategy, aiming at building stronger, more interpersonal relationships with our partners, and providing them with better models in order to maximize their profits. At the same time, we optimized the affiliate experience, from the registration of the player, all the way to the affiliate statics' analysis we have successfully merged, integrated, and incorporated all of the Campeón Gaming Partners' brands into new platforms, ensuring that no affiliate activity was ever disrupted.
The award also mentions how Campeon offered tailor-made program to the affiliates. Could you shed more light into the deeply customizable affiliate programs of Campeon Gaming Partners?
Each affiliate has his or her own needs that looks into serving through a program. At Campeón Gaming Partners, we understand that, and every time we onboard an affiliate, we go into deep discussions with him or her to understand what they are looking for in our program. I think the most important fact for our affiliates is that we assign them their very personal point of contact, who is there for them whenever they are in need. So, when we onboard a new affiliate, we first assign him or her their point of contact, who makes sure to talk to him or her, understand his or her needs and goals and together they create a program tailor-made to the affiliate's needs.
What are the qualities that you look forward to in an affiliate? Not all affiliates are likely to become successful, right? Based on your experience, what separates the successful affiliates from the rest?
We want our affiliates to treat us the same way we treat them: with respect and transparency. We always do our best to accommodate our affiliates' needs, so we are looking into building partnerships based on trust. I think this is the most important part for us.
Regarding the second part of your question, I believe that definitely industry knowledge and audience play a significant part in separating successful affiliates from the rest. But besides these, I think that players are looking for affiliates who will be honest with them, affiliates they can trust; I believe it is the only way to build up a players' audience.
New new social media platforms are increasingly micro-targetting the end customers and automated CRM tools are getting more and more advanced. In this scenario, how do see the future of affiliate marketing evolving?
I believe that affiliate marketing is already changing and with these new tools it will change even more in the future. We are now entering a new era: the digital and customized era. Customers are increasingly becoming more and more demanding; they now know they don't have to compromise anymore with mass solutions, so they are asking for customized ones. They demonstrate their needs and preferences and demand for an experience tailor-made to them. I believe this is where affiliate marketing will focus in the future, and all the new or upcoming tools available, will give us the advantage of analysing the customers' behaviours and providing the best solutions to them. Affiliate marketing of the future will evolve around customized player's experience, in my opinion.
Finally, tell us about any big announcement in the near future. Expanding to more countries? Launching or integrating new products? Or a new marketing campaign? Our readers will be eager to read something first here.
A couple of weeks ago, we launched our first Pay N Play platform for the Scandinavian market, SvenPlay. In a few days, we will be launching our brand new, themed platform, Sons of Slots. This is a challenge for us, as it will be the first time we are introducing such a themed platform to our players. The Sons of Slots story goes back to the motor gangs of the US and it all evolves around that; rough street battles, leather jackets and ripped jeans, long hair, and endless road trips on their Harleys. This is what inspired us and we wanted to bring something very exciting to our players. Entering the Sons of Slots platform, our players will be transferred to a new world, the world of American motor gangs; they will play their favorite games in a new, adventurous environment, with exciting features, which will take their gaming experience to a whole new level. To bring this project to life, we have invested heavily in technology and this is why we partnered with a major agency, MaxCreate, specialized in bespoke front-end design, in order to be able to offer more flexible and versatile platforms to our players and to our affiliates.
I think 2020 is our year, and people will hear more of us: exhibitions, PR, awards… We will make it happen.
Wunderino enable sign-ups directly on affiliate sites in partnership with Internet Vikings and Regily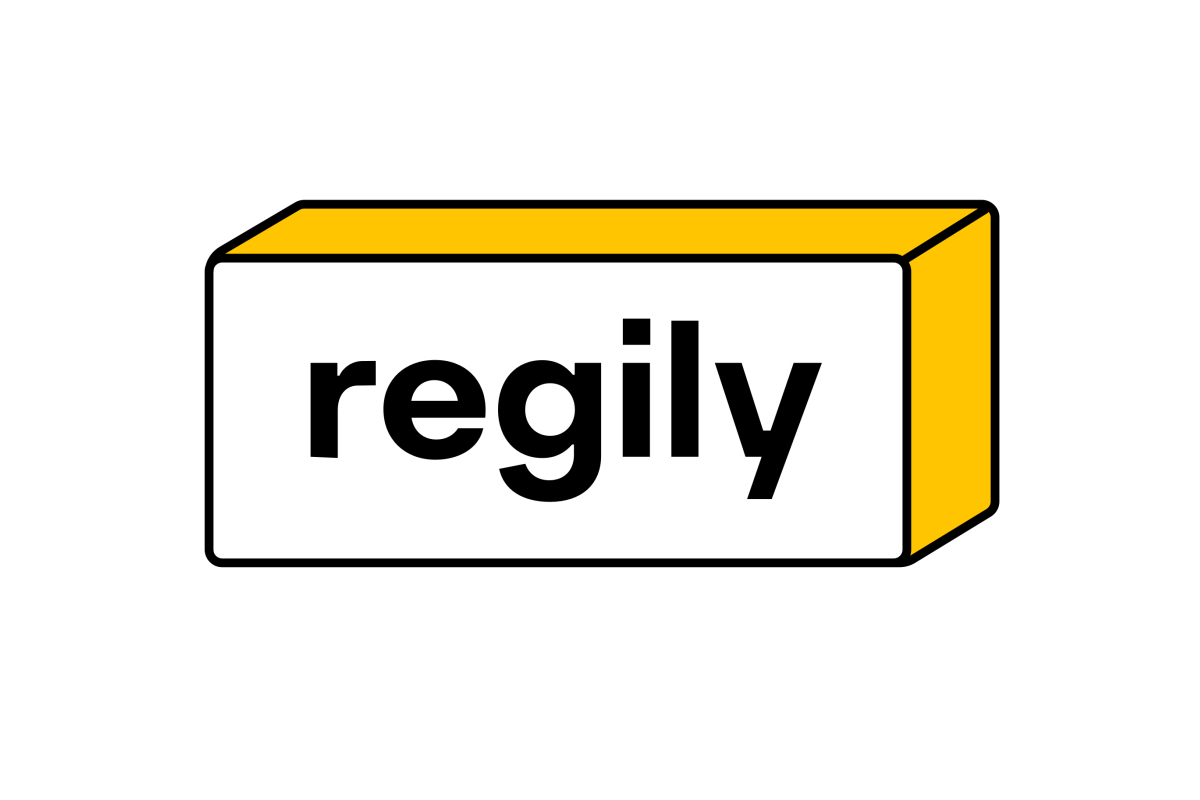 Reading Time:
< 1
minute
The new solution for letting customers sign up on the spot directly on affiliate sites without any redirects, Regily Remote, was built to help accelerate affiliate traffic conversion for online brands. After signing up, the user proceeds to the brand already logged in and ready to use the service.
iGaming brand Wunderino is using the solution from Regily with its Brand Protection partner Internet Vikings.
Brands and affiliates are benefiting greatly from Remote, as it saves them time, provides them with a secure framework that is adapted for new legislation, keeps them ahead of the competition, reduces the work carried out between them and affiliates, and increases their conversion rates in different markets.
For the end-user, it eliminates redirects and extra clicks making it much faster to complete the registration. It enhances their experience and reduces drop-offs significantly. It is a win-win situation for all involved parties.
Operators can enable Regily Remote easily as no further integration is required from affiliate sites. Regily's framework stores no data, even when using Remote, which lets the operator benefit from the technology while maintaining full ownership and control over the user data.
Rickard Vikström, Chief Commercial Officer and Founder of Internet Vikings said: "The innovation of this product, Regily Remote, is like no other on the market. It significantly improves conversion by eliminating redirects. This tool will greatly complement the Brand Protection strategy that we deploy together with Wunderino".
Raketech Appoints Oscar Karlsten as its COO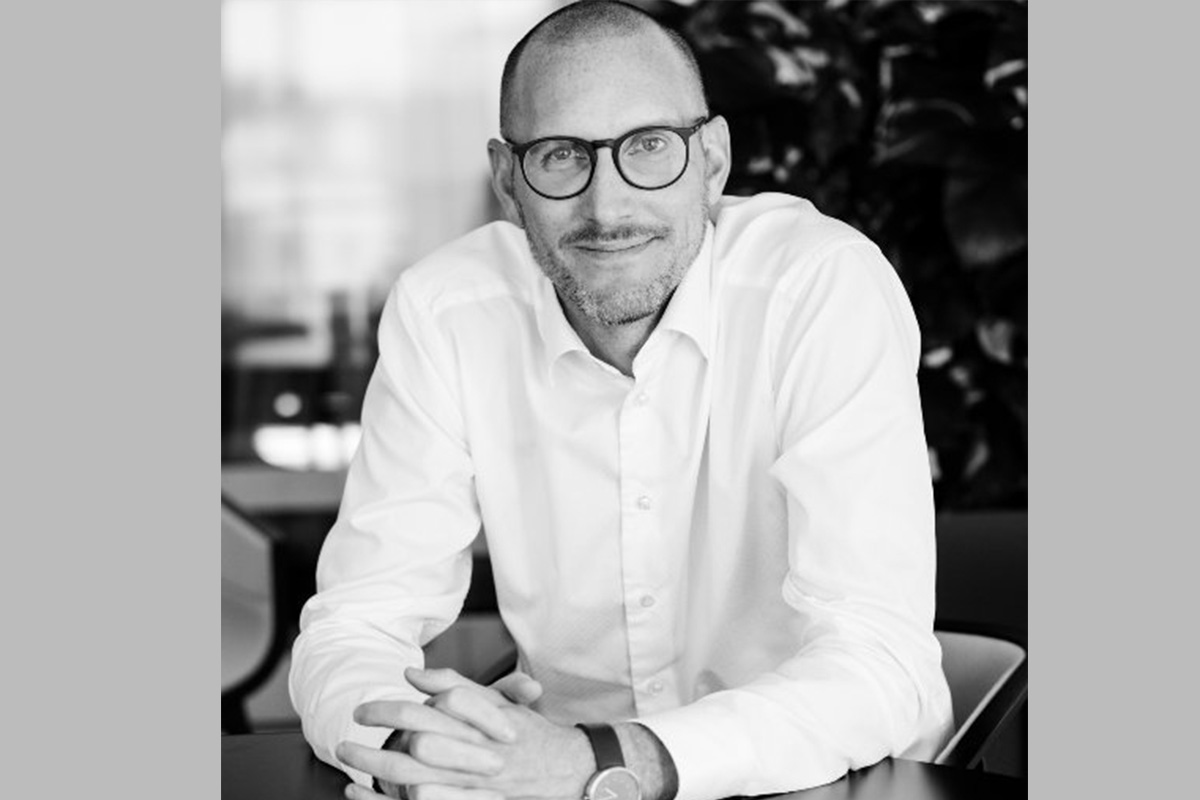 Reading Time:
< 1
minute
Online affiliate and content marketing provider Raketech has appointed Oscar Karlsten as its new Chief Operating Officer (COO). He will be overseeing Raketech's central operations, product development and investments, whilst also focusing on the group's creative content, SEO and UX.
Oscar Karlsten has more than 15 years of experience in product management, digital marketing, business intelligence, web analytics and technology. He joins Raketech from the role of Chief Information Officer and Chief Product Officer of Catena Media.
"Oscar's extensive experience within the digital marketing industry brings many valuable insights and expertise to Raketech. With him onboard, we have now secured the last piece of the management puzzle and I am very much looking forward to seeing him accelerate our transformation from affiliation to the iGaming performance marketing partner," Oskar Mühlbach, CEO of Raketech, said.
"I'm incredibly excited to be a part of Raketech. There's such a positive buzz in the company and after meeting all of the people I can't wait to add my experience into the mix. With the team and strategy we have in place – I truly believe we will reshape performance marketing as we've seen it," Oscar Karlsten said.
Esports Entertainment Group Begins Onboarding Hundreds of Affiliate Partners to Newly Relaunched VIE.gg Esports Betting Platform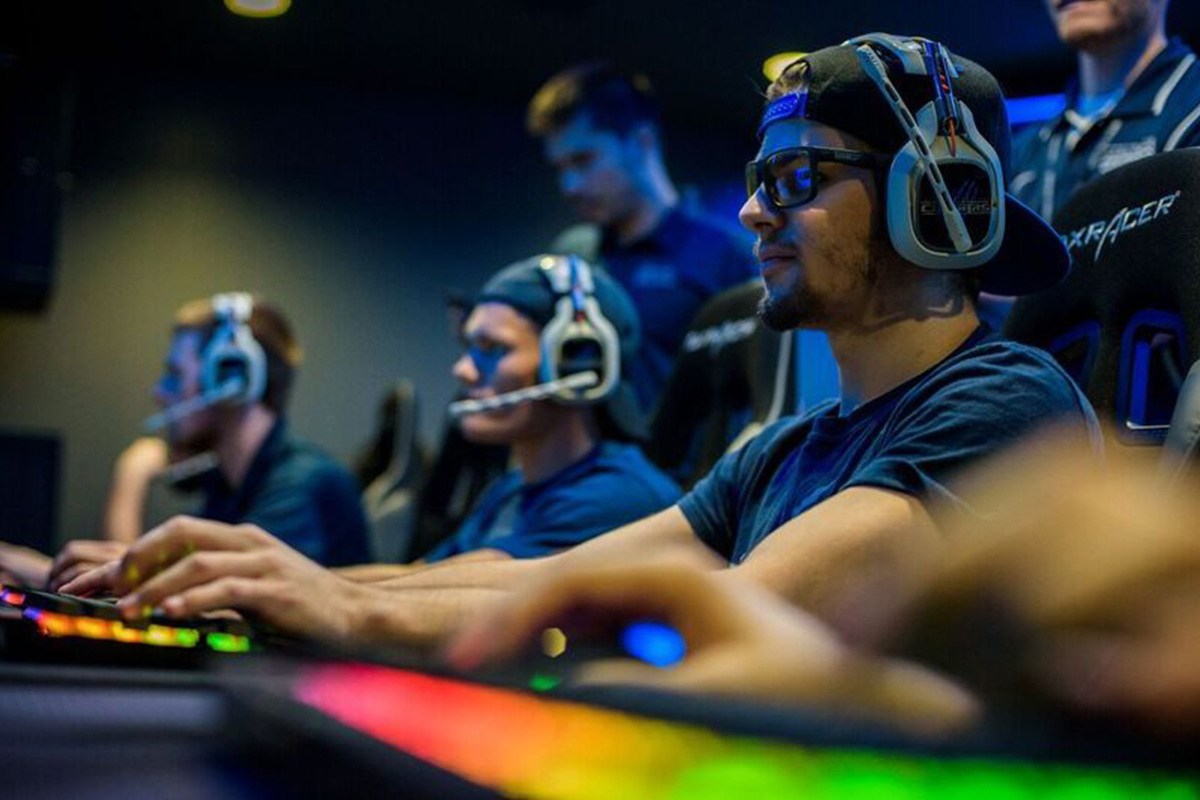 Reading Time:
2
minutes
Esports Entertainment Group, Inc., a licensed online gambling company with a focus on esports wagering and 18+ gaming, has officially begun onboarding hundreds of affiliate marketing partners to its newly relaunched VIE.gg wagering platform. The affiliate partners include esports teams, influencers, streamers, leagues, and super affiliates from Asia, Europe, North America and South America. The Company believes its Affiliate Marketing program will play a significant role in its organic growth.
MALTA LICENSE AND NASDAQ LISTING ARE MAJOR ATTRACTIONS FOR AFFILIATES
The Company's recently announced Malta gaming license and recent listing on NASDAQ are cited by our affiliate partners as very strong factors in their decision to partner with VIE.gg.  Though the Company first began registering a small sample of interested affiliates in 2018, these two factors have generated noticeable enthusiasm from existing and new affiliates who take great comfort in knowing the Company is working within one of the strictest licensing and listing regulatory environments, as compared to private operators.
Moreover, the Company's financial strength as a result of its successful $8.4million public offering now provides VIE.gg with the resources necessary to support and grow its soon to be large affiliate partner base.
"Our Affiliate partners are a very important part of our organic growth strategy in 2020 and beyond, so it has been a high priority of ours to provide the comfort and security they need to partner with us and drive their valuable global audiences to VIE.gg," said Grant Johnson, CEO of Esports Entertainment Group.  "We believe that with the combination of our NASDAQ listing, capital raise and Malta license over the last 30 days we have a formidable competitive advantage to attract, support and grow with affiliate partners that we believe will lead to rapid organic growth for our newly relaunched VIE.gg esports wagering platform."
Esports Entertainment offers bet exchange style wagering on esports events in a licensed, regulated and secure platform to the global esports audience at VIE.gg. Utilizing this peer-to-peer wagering system, the Company offers real-money, exchange-style wagering on esports events worldwide in a secure environment. The VIE.gg platform provides customers the ability to match bets against one another with Esports Entertainment taking a small commission on the winnings.
"Affiliate marketing is a proven growth model for online gambling," commented Christian Heinrichs, Esports Affiliate Manager. "Our affiliate streamers broadcast to massive, global esports audiences. Combined with the credibility and support of the many teams and leagues we continue to sign as affiliates, we believe our VIE.gg platform can quickly become the industry standard for safe, secure esports betting."
ABOUT ESPORTS ENTERTAINMENT GROUP:
Esports Entertainment Group, Inc. is a licensed online gambling company with a specific focus on esports wagering and 18+ gaming. The Company holds a license to conduct online gambling and 18+ gaming on a global basis in Malta and Curacao, Kingdom of the Netherlands and is able to accept wagers from over 149 jurisdictions including Canada, Japan, Germany and South Africa. Esports Entertainment offers fantasy, pools, fixed odds and exchange style wagering on esports events in a licensed, regulated and secure platform to the global esports audience at vie.gg. In addition, Esports Entertainment intends to offer users from around the world the ability to participate in multi-player mobile and PC video game tournaments for cash prizes. Esports Entertainment is led by a team of industry professionals and technical experts from the online gambling and the video game industries, and esports. The Company maintains offices in Malta. For more information visit www.esportsentertainmentgroup.com