Jogo do Bicho – Ever Heard About the Largest Lottery in the World?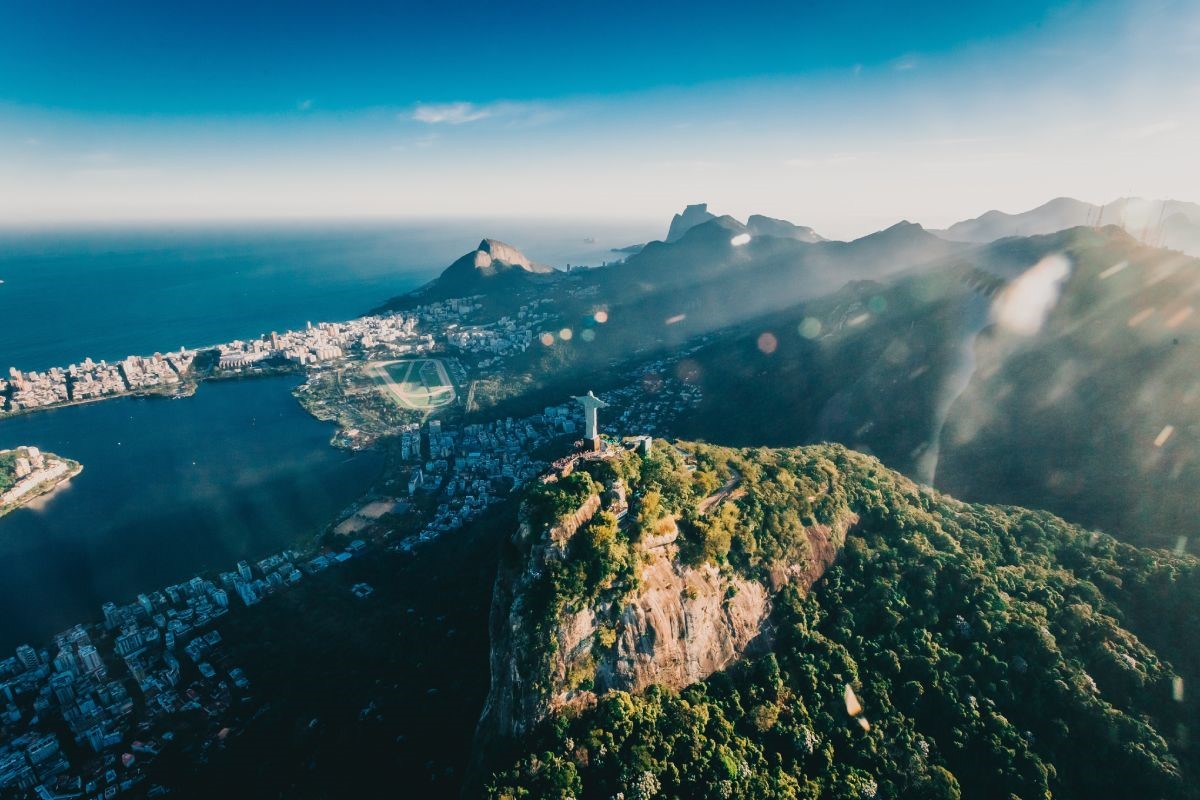 Reading Time:
4
minutes
Still quite popular as an illegal gambling game in Brazil, Jogo Do Bicho (the animal game) has been prohibited by law since the 1940s. The game is mainly used by mobsters as a lottery-type drawing using daily state lottery draws.
These mobsters facilitating the animal game are known as Contraventores ("Bankers"). Let's take a closer look at where it all began, and the game's influence on Brazilian culture today.
History of the Popular Game
Joao Batista Viana Drummond, a Brazilian born Englishman and the 'originator' of Jogo Do Bicho, encouraged visitors to guess the type of animal that he would hide behind a curtain as a publicity stunt and became very popular with it. The game then became a big numbers game of animals being assigned to 25 different set of numbers.
Many believe that the popularity of the game grew to such an extent because of the large or small wages that could be bet. No limit or minimum wage was required to put down a wager.
Sometimes motivated by corruption and to crack the cycle of gambling, the policies on acceptance of the game grew larger until gambling was prohibited by federal law in 1946. Even though being illegal in most Brazilian states, the game was still thriving.
In 1966, Sao Paulo Police had a successful crackdown operation on the game that grew to an annually grossing of US$500 Million and employed roughly 1% of Brazilian workers. The crackdown operation was quietly resolved.
Where It Can Be Played
The only state in Brazil that have legalised the game and where it is regulated is Paraiba. As any amount may be wagered it can be quite dangerous and it is the only state-operated lottery where wagers are not limited to a maximum amount.
It is illegal in Rio de Janeiro, although the game is quite popular. The same goes for 25 states in Brazil where the game is illegal. Thanks to Brazilian legislation, anyone playing the animal game in any of the states where it is illegal, may be persecuted by law.
How It Works
The game works with mnemonic associations using the draw numbers with a selection of 25 random animals. For Example, choosing the number 1 the animal name would be Ostrich, Using the number 2 will count for Eagle and the number three would be used for Donkey.
Each of the 25 animals would have four numbers between one and one hundred assigned to them.
An example of how one would start your game is to bet one Brazilian Real on an animal, but one can also choose combined numerals assigned to an animal.
The bankers consist of managers, operators and dealers. Players place their bets at point-of-sale ("Pontos") sites where dealers collect money as well as keep records of all the bets and send the records through to the operator who is also in charge of the draws.
Finding your dealer to place your bet is pretty easy as they are seen in almost every corner of every street with a very specific appearance with floral printed shirts, sunglasses and cigars usually waiting by their "Pontos" which is usually small wooden boxes or simple stools.
On the drawing days, phone lines get clogged beyond belief, with phone companies naming them "Bicho hours". The drawing which is usually held in local Bicho headquarters at 2 pm is always quickly distributed by taxi or scribbled notes, as well as scribbled on designated walls and destinations with chalk.
Influence on Brazilian Culture
In Brazilian society, Jogo Do Bicho has had a big impact on the culture whether they have been involved in the game or not, with the significant association of the number twenty-four in Brazilian politics, sports and homosexuality.
Influence on Brazilian Sport
With 24 being the number of the deer animal in the game of Jogo Do Bicho, and the deer being associated with gay men, the number has caused some difficulties with professional athletes. As male athletes heavily avoid number 24 jerseys, they are always dissatisfied when forced to wear a number 24 jersey.
With the zebra animal not being in the game of Jogo Do Bicho, the team manager of the Portuguesa football Team "Gentil Cardoso" once described their chances against opposing team "Vasco da Gama" as drawing a zebra in Jogo Do Bicho.
Therefore, insinuating that it would be impossible as they are a much weaker team. As Portuguesa did win that game, the zebra has since been used in Brazil for sports defeats.
Number thirteen has also been significant in sports and is the number for the rooster in the Jogo Do Bicho game. The number is also used by two different football teams.
A football club from Paraiba "Treze Futebol Clube" uses the rooster as their mascot as the meaning of "Treze" is thirteen. Another football club also using the rooster as their mascot is "Clube Atletico Mineiro" as their supporters expected the year 2013 to be the year of the rooster and won the Libertadores cup in 2013.
Influence on Brazilian Politics
In politics, many LGBT candidates use the number 24 in their campaigns to be seen as being associated with the LGBT movement.
The number is also used by heterosexual politicians in the case that they have an Anti-LGBT agenda or not. The Brazilian senate has 81 senators, not one of the senators use the number 24 in their cabinet.
Even though the animal game is still illegal in most states in Brazil, it remains one of the most popular games in the country and is considered to be the largest lottery in the world.
Evolution Gaming Set to Release its Most Expensive Casino Game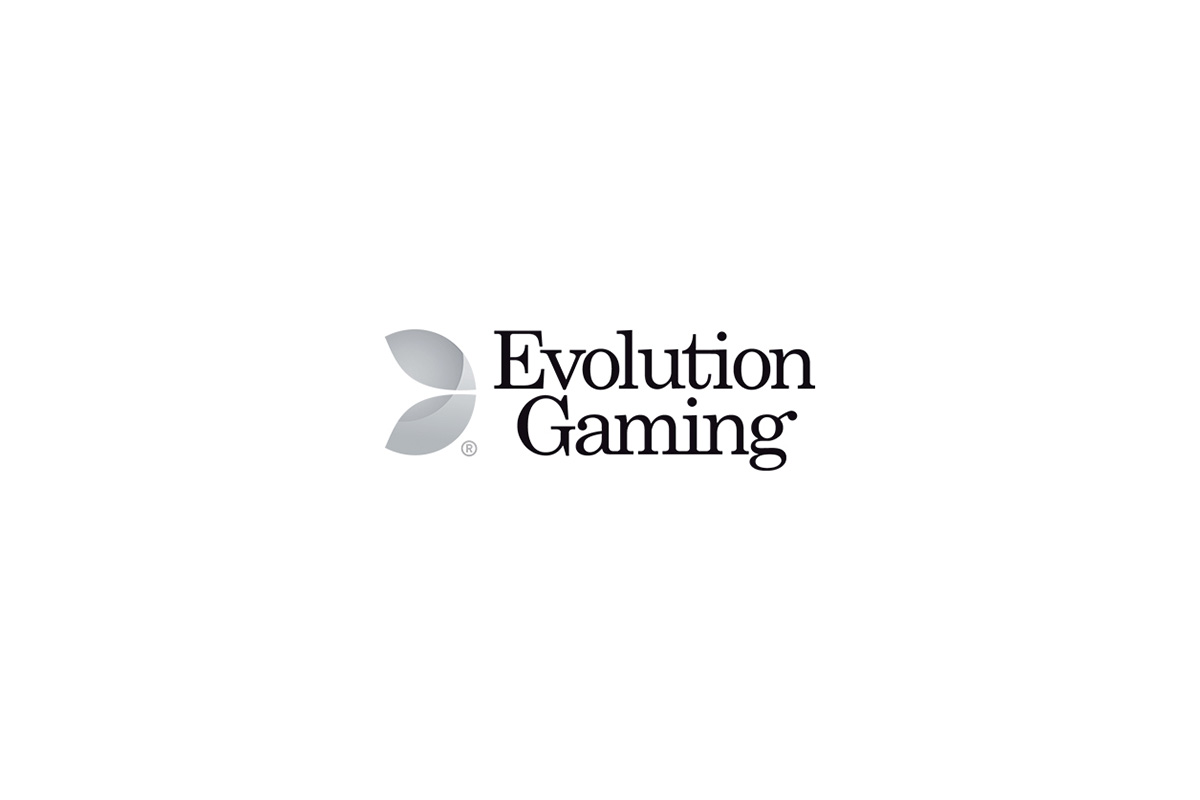 Reading Time:
< 1
minute
Todd Haushalter, the Chief Product Officer of Evolution Gaming, has revealed that Evolution is going to release its most expensive casino game ever. Crazy Time was the most expensive game in terms of money and resources to produce in the company's history so far.
"I think it's the most fun casino game ever made. It's definitely the most expensive casino game ever made – it took the most resources to make it," Todd Haushalter said.
"It's just this carnival of activity. It's like Monopoly, in the sense that it's a wheel game, but the wheel is just loaded with bonuses that take you off in different directions. There are bonus games in the game and it's just so cool and so fun – it's in the true spirit of one of these great game shows; there are just shows within the show. I can't wait to get it live," Todd Haushalter added.
eSports is the future of online betting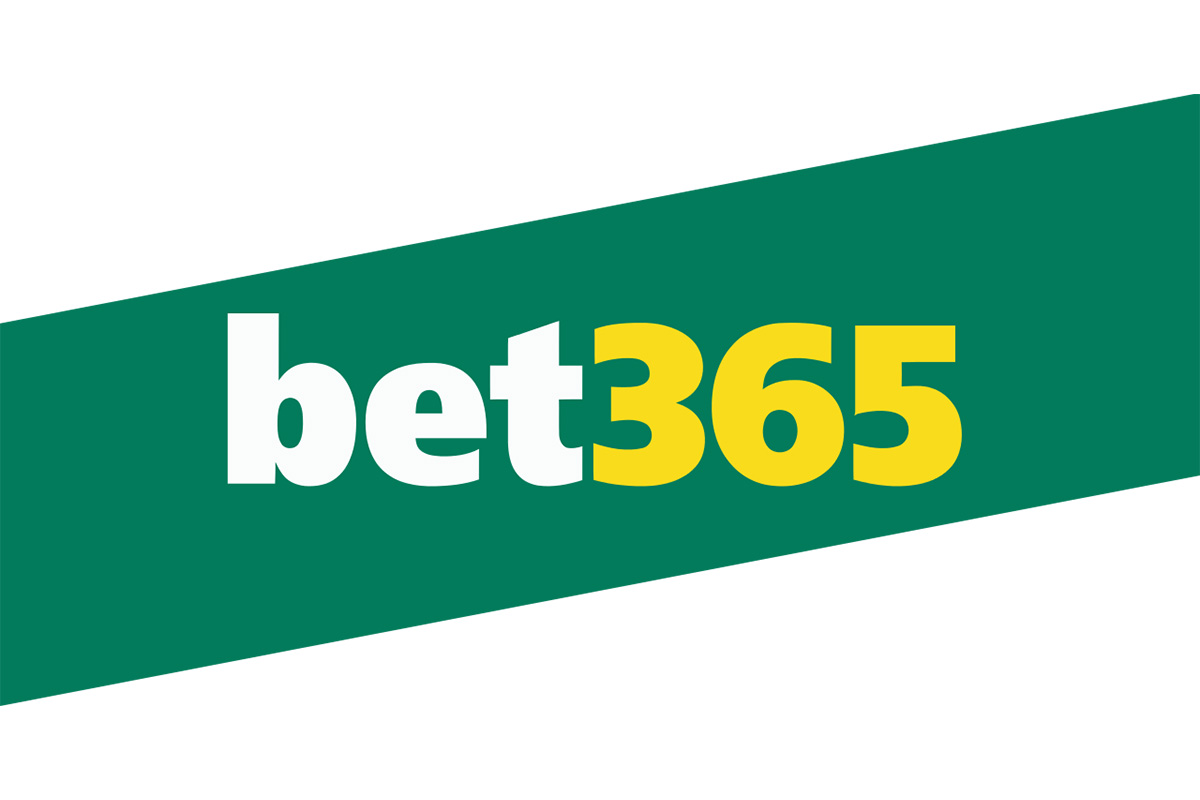 Reading Time:
2
minutes
For many people, the idea of gambling on eSports might seem a little crazy. However, as eSports increase in popularity, it has naturally gained the attention of the sports betting crowd!
Download the bet365 app, for example, and you might notice some action on eSoccer or CSGO right on the homepage, not something you would have expected to see even a few years ago!
The times are changing, and you should expect that to continue long into the future if you are on the bet365 app. This is because bet365 has started to work with Sports Information Services (SIS) to help transform their eSports betting platform, improving your betting options and coverage of the sector.
With the rapid growth of the sector, huge competition pay-outs and big sponsorship deals, the stigma around eSports and video games has been all but consigned to the history books.
On top of this, with almost all of the normal sports we watch (outside of the German Bundesliga) being written off due to COVID-19, it's time to start thinking outside the box and have a flutter on something more virtual instead!
A new era for eSports betting
With more and more people tuning in to watch eSports than ever before, the industry is experiencing a real boom. People who might have once scoffed at the concept are now more interested than ever before.
Streamers like Ninja and Dr Disrespect have reached celebrity status garnering hundreds of thousands of views across streaming and content platforms. Groups like Team Liquid are dominating competitions with net winnings in excess of $32,000,000 and capturing the minds of young, aspirational players dreaming of making it big in their chosen games.
The variety of eSports games is also a worth consideration, those sports fans accustomed to the horses, dogs, football etc. can now explore anything from deeply tactical games such as Dota or League of Legends to something far more fast paced and action-packed like Call of Duty or Rainbow 6 Siege. Of course, there are still the more direct parallels such as eSoccer games!
Interestingly, the SIS partnership means that bet365 users will soon be able to bet on live head-to-head competitions. This means that you could be taking part in bets on major eSports platforms like the SIS Blitz League. If you miss the excitement of watching a live match with money on the line, then you'll find some great bets on games over on the Blitz League!
With the entertainment-pool starting to look a little dry after 2 months of lockdown, now is the perfect time to start familiarising yourself with something new. Head over to Youtube or Twitch, pick a game and start searching, you'll find thousands of competition replays and post-game tactical analysis videos to get you started. You might be surprised at how in-depth eSports can be and once you get your head around this, maybe you can find your edge!
Will eSports Soon Become an Integral Part of the Online Gambling Industry?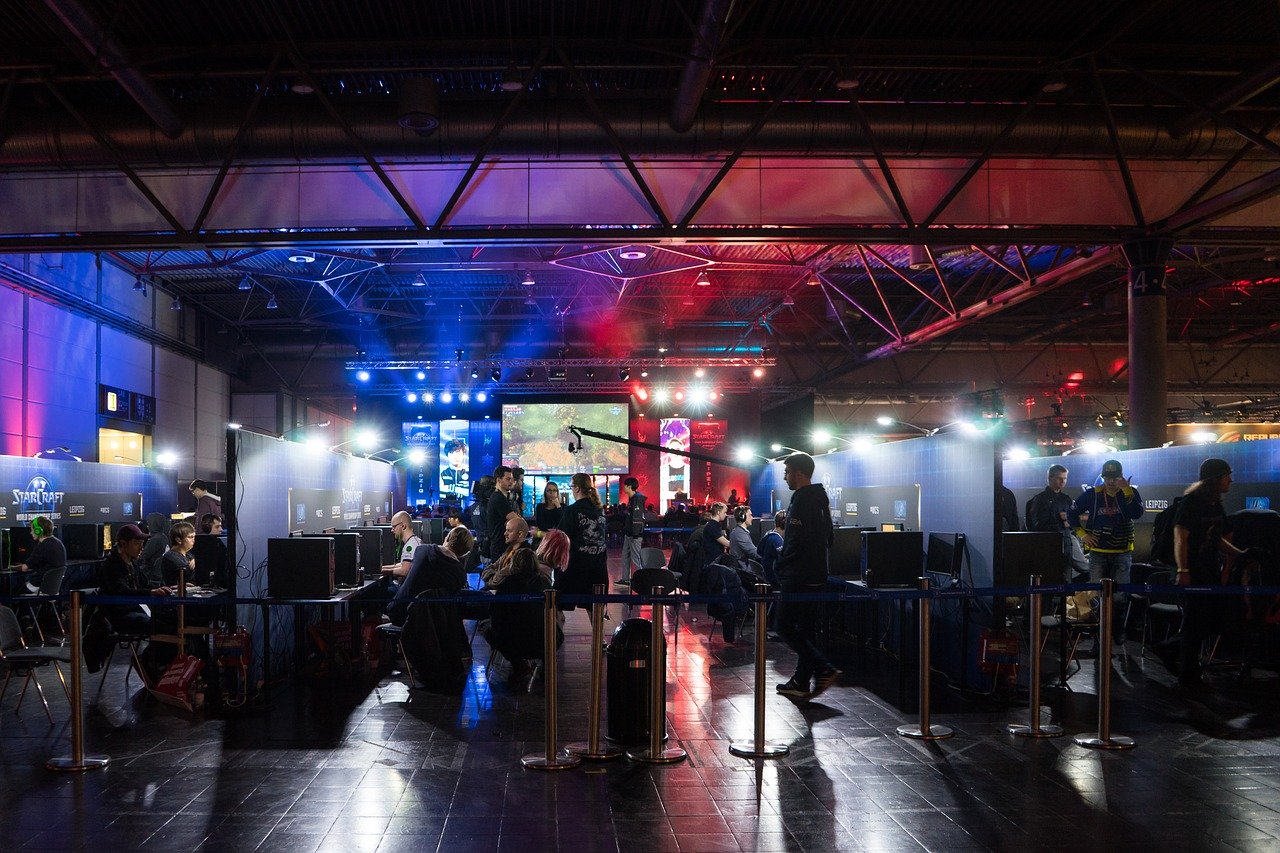 Reading Time:
2
minutes

The eSports industry is growing at such an astounding rate that it is now impossible for other major sectors to ignore.
Competitive gaming viewership is expected to be up to 646 million in 2023, and it has so far attracted more than $4.5 billion in investment. Instead of trying to compete with eSports, some sectors have begun to think of ways to merge the industry with their own. An example of this is the vast number of huge eSports arenas that are now being built in casino complexes all over the world. This could pave the way for eSports to become an integral part of the online gambling industry as well.
Which Casinos Have Added eSports Arenas?
With spectator figures on the rise each year, eSports arenas are being built with haste. For some events, existing sports stadiums are used to house viewers. One of the biggest eSports crowds to date was at the Sang-am World Stadium in Seoul for the League of Legends finals in 2014. There were 45,000 gaming fans in attendance at the epic event.

Casino owners know that eSports and casino games are closely linked in the thrills that they offer, so shrewd developers have attached arenas to their resorts to attract the competitive gaming crowd. From there, these players may then be interested to take part in the other games in the gambling house.
In the world's biggest gambling city, Macau, casinos are already embracing eSports. The Studio City casino resort has opened up an eSports venue which can accommodate up to 300 people. In Las Vegas there is the HyperX eSports Arena at the Luxor, and it appears as though eSports will soon make a big splash in the Entertainment Capital of the World.
How Could eSports Become a Part of Online Casinos?
With eSports arenas swiftly becoming interlinked with land-based casinos, it would be safe to assume that online casino operators will try and follow suit in the near future. When looking at online casinos such as the ones listed here, it would be hard to pinpoint the main differences between the digital versions and brick and mortar options. They have the same game selections, and online casinos now even feature live links to table games.
Online casinos won't be able to have eSports arenas in the physical sense, but they could try to incorporate channels like Twitch which allow spectators to view professionals playing the games.
There is also the possibility that iGaming developers may try to make certain eSports accessible to gamblers. Card games like Hearthstone, for example, could potentially be modified to involve some staking on the hands.
Staking on competitive gaming events is already widespread in the online betting industry, and it only seems like a matter of time before online casinos become more closely linked with eSports. How developers plan to bridge the gap between games of skill and games which feature staking on instances of chance remains to be seen.