Game On. Top Ten Ways To Improve Your Gaming Experience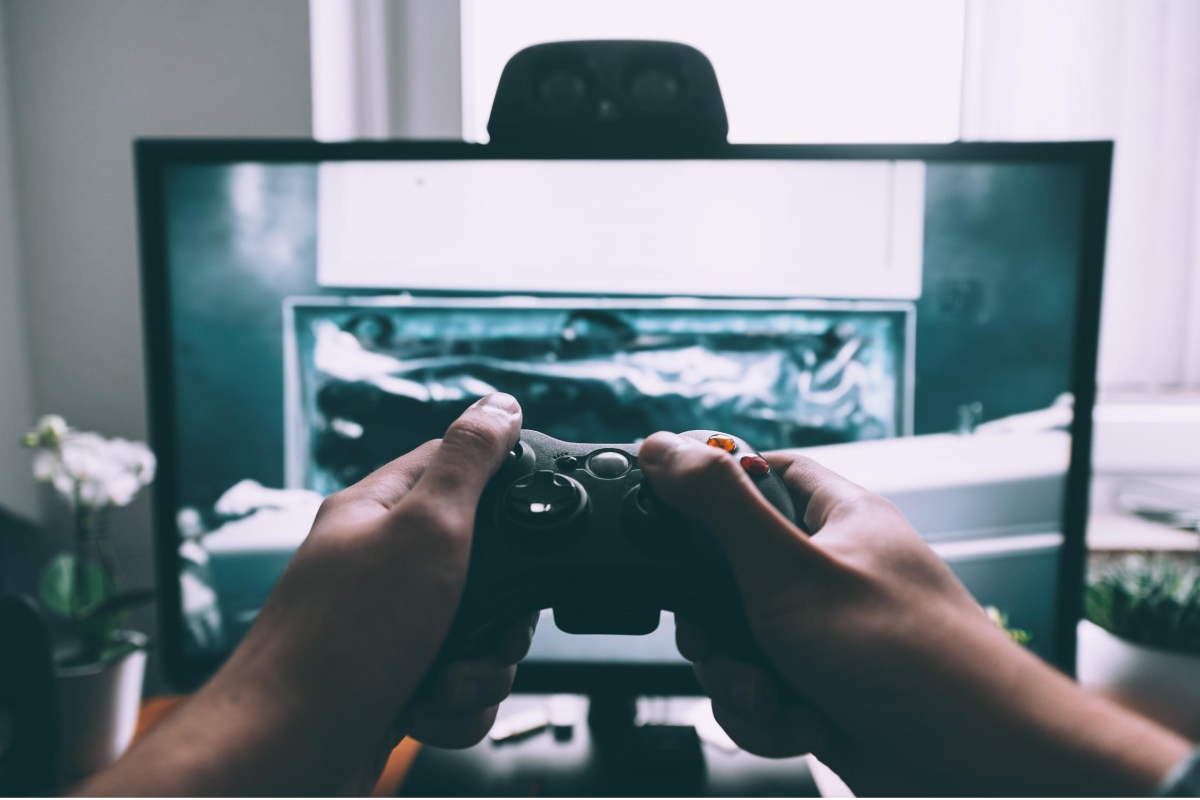 Reading Time:
5
minutes
The gaming industry has attracted attention and captured the hearts of people all around the world, whether it's casual mobile players or trophy hunters, young or elderly. Regardless of your preferred platform, console or PC, if you are a passionate gamer, you are always looking for ways to improve your personal gaming experience. There are a vast amount of methods to get the best out of your game, from upgrades to having the accessories that suit your playing style. While the latest games or headphones won't make you a better player, these tips can help you to enhance gaming time and enjoy it even more.
Comfort Is Key
Having a proper seat isn't about comfort only. The right chair allows you to take proper care of your body and health condition.
If you find yourself uncomfortable during gaming, then you might need to consider getting a new chair. Try to refrain from something too solid or hard, and at the same time, it should be furniture that can support your back correctly. Gaming chairs are specially designed to help you with these problems.
As an alternative, you could purchase a computer chair to fulfil your needs. However, make sure that you are comfortable while you game and nothing can cause any damage.
Also, if you use a console, pay attention to chosen seats and take enough pillows and blankets to make yourself cosy.
Switch To An SSD
Loading screens can take a long time while you're playing. While they can't be avoided, there are a few tricks you can do to help reduce the load time. One of the most effective ways is to upgrade your hard drive to an SSD that has more than 250 GB.
SSDs are faster and more reliable than usual disk drives and can be installed in PCs, the PS4 as well as the Xbox One. However, if you don't want to open up your console, you can add the drive to a USB 3.0 enclosure. This upgrade will provide more storage space and also some improvements in load times.
Opt For Better Sound
The sound quality is an important part of the gaming experience, allowing you to feel everything more realistically and be fully involved in the game. Fortunately, there are many settings to improve the sound of your games, yet more effective compared to good speakers.
Also, consider the surround sound system if you would like to feel a part of the game entirely.
Consider Higher Network Speed
Gaming performance often depends on essential factors such as software drivers, hardware and the overall configuration. Nevertheless, if you are playing online, your network speed also needs to comply. Network lags or slow connection between the router and computer can cause problems during the game.
A Windows Update will help to check whether your wireless network card has the latest drivers. However, if after a Windows update there are no improvements in network speed, try to connect with the Internet through the router. Also, you can use a gaming router that is effective in reducing network lag during an online gaming session.
Pay Attention To Computer's Power Settings
Effective power management is crucial during gaming, especially in case you prefer to play on a laptop. Make adjustments to your power settings and always observe if your laptop is plugged in the power outlet throughout the game. Only a few devices are able to function in active mode over a prolonged period without power. However, if you decided to use a laptop and would like to play a game away from the power source, there are some options regarding power management for a specific operating system.
During playing, nothing should distract you from full immersion in the game process. If you ever faced the feeling of throwing your controller at the wall or hard times to focus and relax, this natural remedy compound can help to enhance your experience of gaming.
Cannabidiol (CBD) is a non-psychotropic and non-addictive component extracted from cannabis plants and widely used for therapeutic purposes. It is a safe type of supplement known for its ability to help soothe symptoms of most physical and mental disorders and ailments. For all the gamers out there, it can be especially helpful in reducing anxiety caused by peer pressure, or simply be a helping tool for better focus on your game.
Bring Some Snacks
Since gaming sessions could take a while and make gamers forget about everything, make sure to surround yourself with some (healthy!) snacks and drinks to keep you hydrated.
Having snacks by your keyboard can help you have easy access to food, maintain needed energy level and minimise the interruptions from vital moments of the game.
Do Some Exercises
Make sure to pause the game from time to time and have a little stretch, so your body doesn't get sore from sitting in one position for hours.
Stretching is an important practice that helps to avoid muscles shorten and become tight while keeping them flexible, strong, and healthy. It can also improve posture, reduce stress and body pain, which is beneficial for all gamers.
Furthermore, try to strengthen your hand and wrist muscles with some exercises to make them more reflexive and quick to react.
Play With Friends
Playing with others tends to be much more fun and enjoyable. You can do this online or play with your friends together at home. No doubt, you can simply play alone, yet you can try to play multiplayer with other people, which unites you in a team and brings more joy.
Also, watching other gamers can help to have a better grasp of the game, discover new strategies and improve your skills.
Important Little Things
Reduce distracting and irritating external factors by wearing headphones and refrain from listening to music to devote all attention to the game. Also, consider preventing disaster by backing up your saved games on a regular basis as well as setting a suitable screen brightness level that reduces pressure on your eyes.
Getting the most out of your visual experience can also help to increase your gaming experience, which often comes down to tweaks. Play with default settings to ensure your output resolution and frame-rate are adjusted correctly.
These are just a few simple suggestions that you can do to be able to amp up your gaming adventure. However, if you are serious about being a gamer, remember to have necessary updates and upgrades from time to time. So, make sure you are always ready for improvements and changes to experience the most of your play time.

Kindred Reports Decline in Revenue from Harmful Gambling in Q3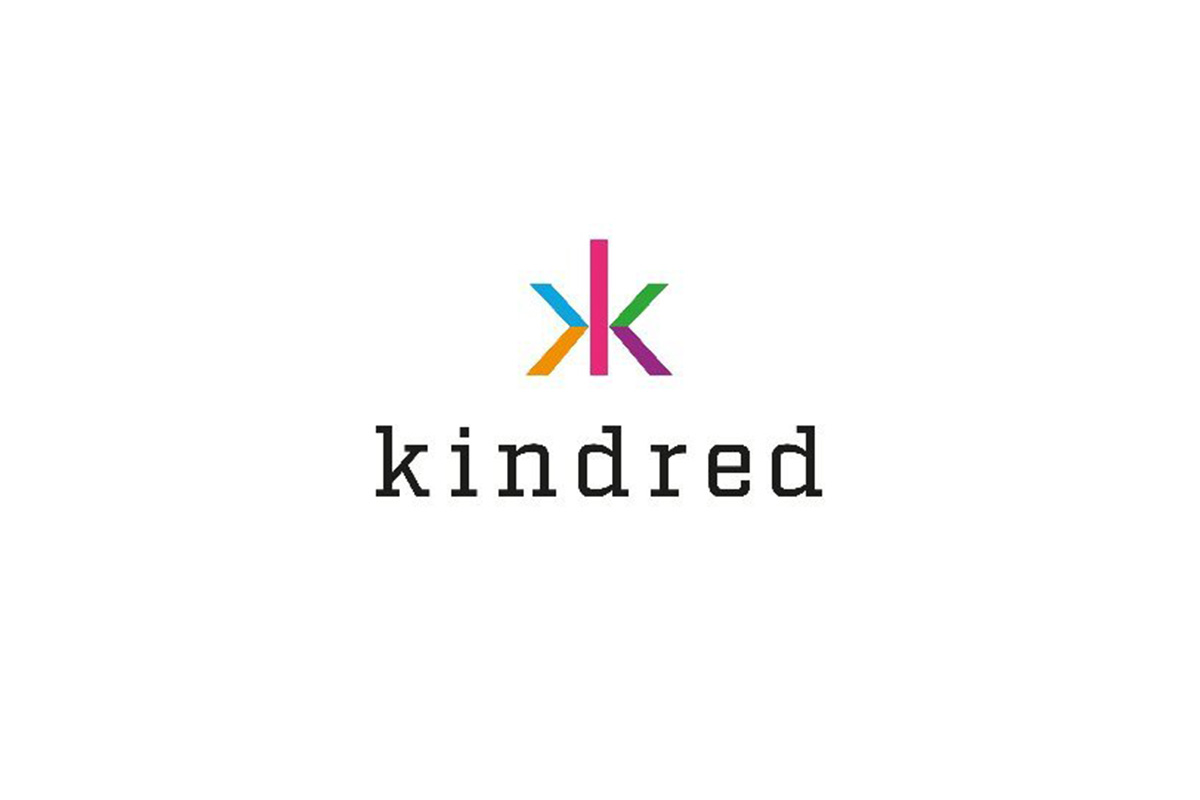 Reading Time:
2
minutes
Kindred Group has reported that the share of revenue from harmful gambling decreased to 3.3% in the third quarter of 2021.
Kindred is committed to transform gambling by being a trusted source of entertainment that contributes positively to society. Therefore, Kindred has set an ambition to reach zero per cent of revenue from harmful gambling by the end of 2023 and to report this on a quarterly basis. The purpose is to be transparent, contribute to a fact-based dialogue about harmful gambling, and raise awareness of the Group's sustainability work. For the third quarter of 2021, the share of revenue from harmful gambling decreased to 3.3% from 4.3% in Q2 2021.
"We are pleased to see that the percentage of revenue coming from harmful gambling has decreased. Whilst we welcome this decrease, we do understand that we still have to work hard to further decrease this number. In line with our roadmap, our operational teams have worked to implement more proactive customer interactions, and this has resulted in an increase in the use of control tools to help customers stay in control," Henrik Tjärnström, CEO of Kindred Group, said.
"We have also taken a more cautious approach towards the younger demographic, since this group is at a higher risk financially and is more prone to addiction. Therefore, we have set up tailored approaches to de-risk customers that are between 18-24 and we can already see the benefits from this action," Tjärnström added.
On October 11, Kindred's Head of Responsible Gambling and Research, Maris Catania, together with her PhD tutor, Professor Mark Griffiths, published a peer-reviewed research paper that examines the application of DSM-5 criteria for gambling disorder to actual online gambling behaviour. This notion and approach are the basis for the ideology behind Kindred's behavioural monitoring system.
Kindred announced it will continue to work on publishing more research to increase the transparency of information through empirical studies.
"To limit harmful gambling, the behaviour has to be identified in the first place. Our research provides Kindred with actual examples of the types of behaviour engaged in by problem gamblers, which could be used by the player protection team to identify potential markers of harm," said Professor Mark D Griffiths, Nottingham Trent University.
SYNOT Games Enters Croatia with Novomatic's Admiral Casino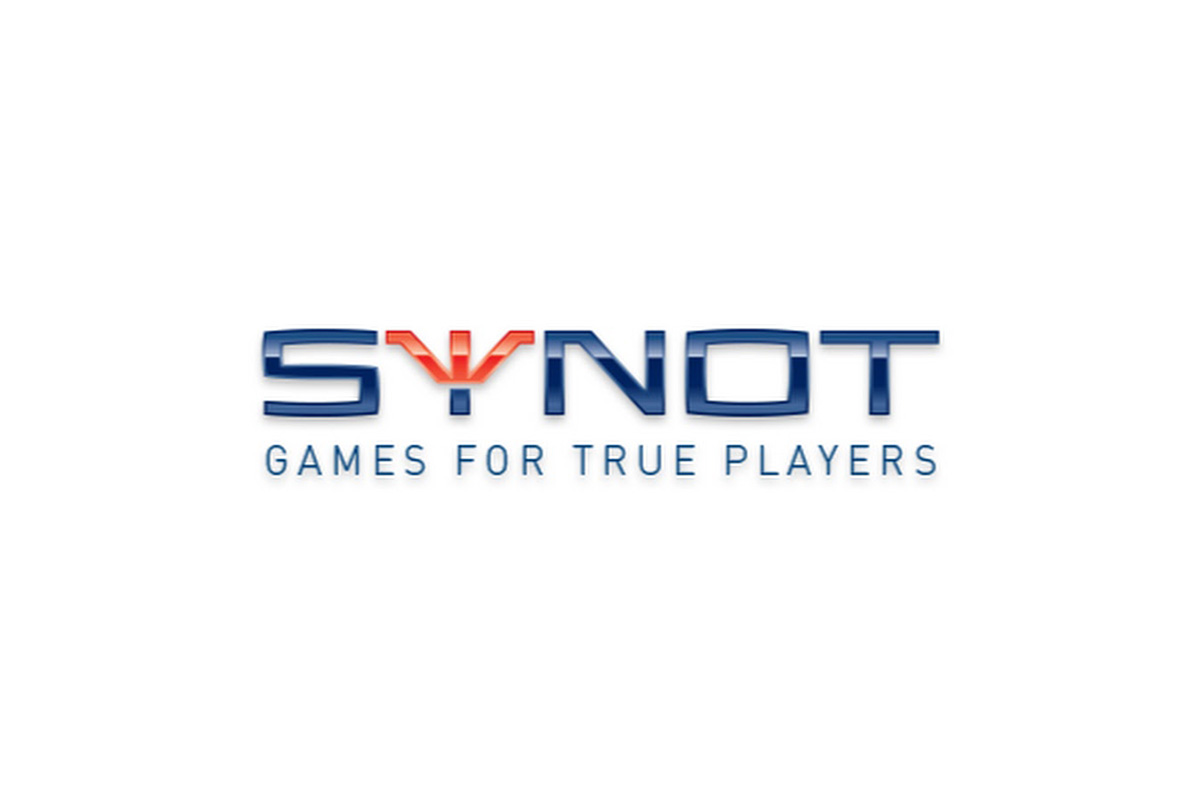 Reading Time:
< 1
minute
SYNOT Games has launched its entire slots offering with Admiral Casino, a leading gaming brand under the Novomatic Group.
The Croatian operator will have access to SYNOT's ever-expanding portfolio of online slots, including player-favourites such as Respin Joker, Book of Secrets as well as recently released titles such as Wild Blooms, Joker 40, Alchemist's Gold.
"Our partnership with Admiral Online Casino is a crucial step towards growing in regulated markets. We believe that a well-balanced mixture of graphics, sound, math and functionality creates a seamless player experience. Combined with the newest technology, current trends and market preferences, we aim to keep Admiral's players entertained," Dagmar Cvrcková, Sales manager at SYNOT Games, said.
"We feel extremely confident about including SYNOT Games' portfolio in our online content library. Their games will be an asset with a high potential of becoming our players' favorite titles. And that is a surefire way towards a successful partnership," Žarko Žuvela, Head of Admiral Online Casino, said.
Mansion Group Launches Online Casino Brand in Spain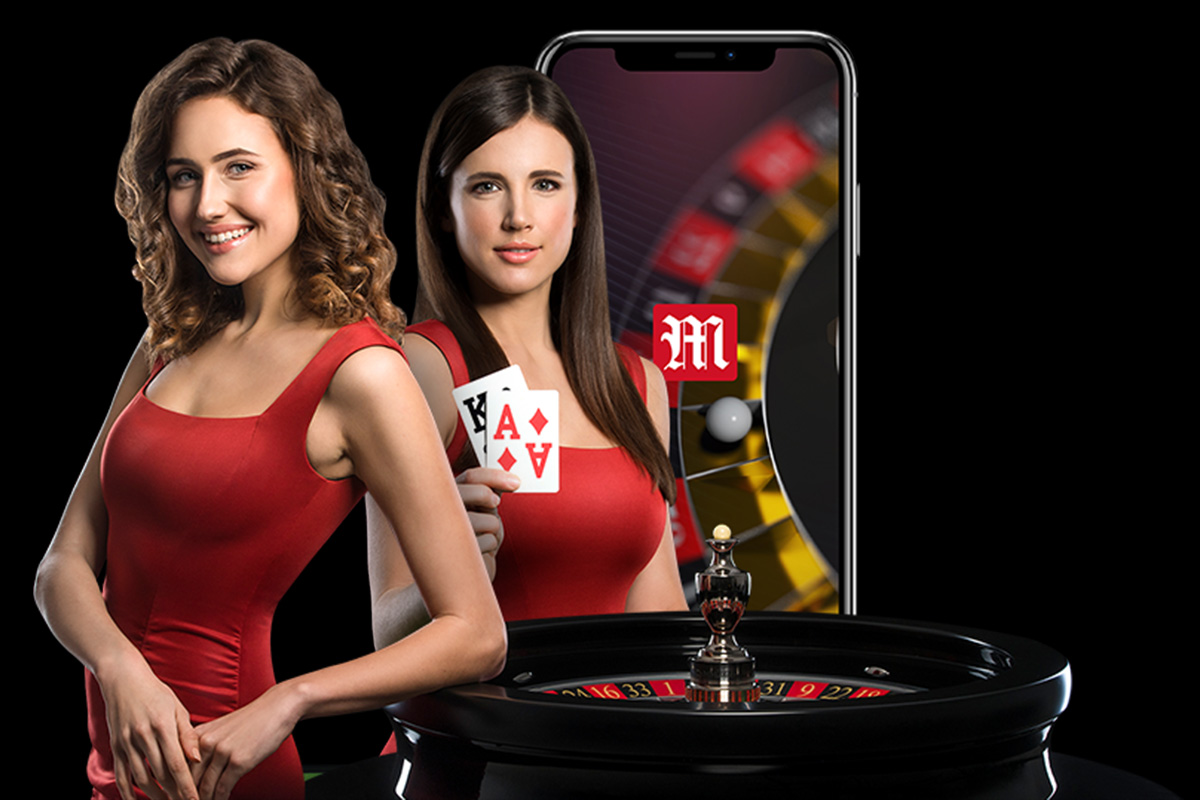 Reading Time:
< 1
minute
Online gaming operator Mansion has launched its MansionCasino brand in Spain.
The new online offering is licensed by Spanish gambling regulator Dirreción General de Ordenación del Juego (DGOJ) and adds to the operator's existing casino brands Casino.com and Slots Heaven, as well as its MansionBet sportsbook.
The new site provides Spanish players with a wide range of online slots as well as live dealer casino games from suppliers Evolution and Playtech.
"We are thrilled to introduce our MansionCasino brand in Spain, and continue to provide award-winning customer support with a dedicated Spanish customer support team based in our new Spanish office," said Mansion CMO David Murphy.
"This, along with our heritage and expertise, will allow us to deliver a best-in-class experience for players, in a safe environment, whilst growing our casino brand within the market."