Game On. Top Ten Ways To Improve Your Gaming Experience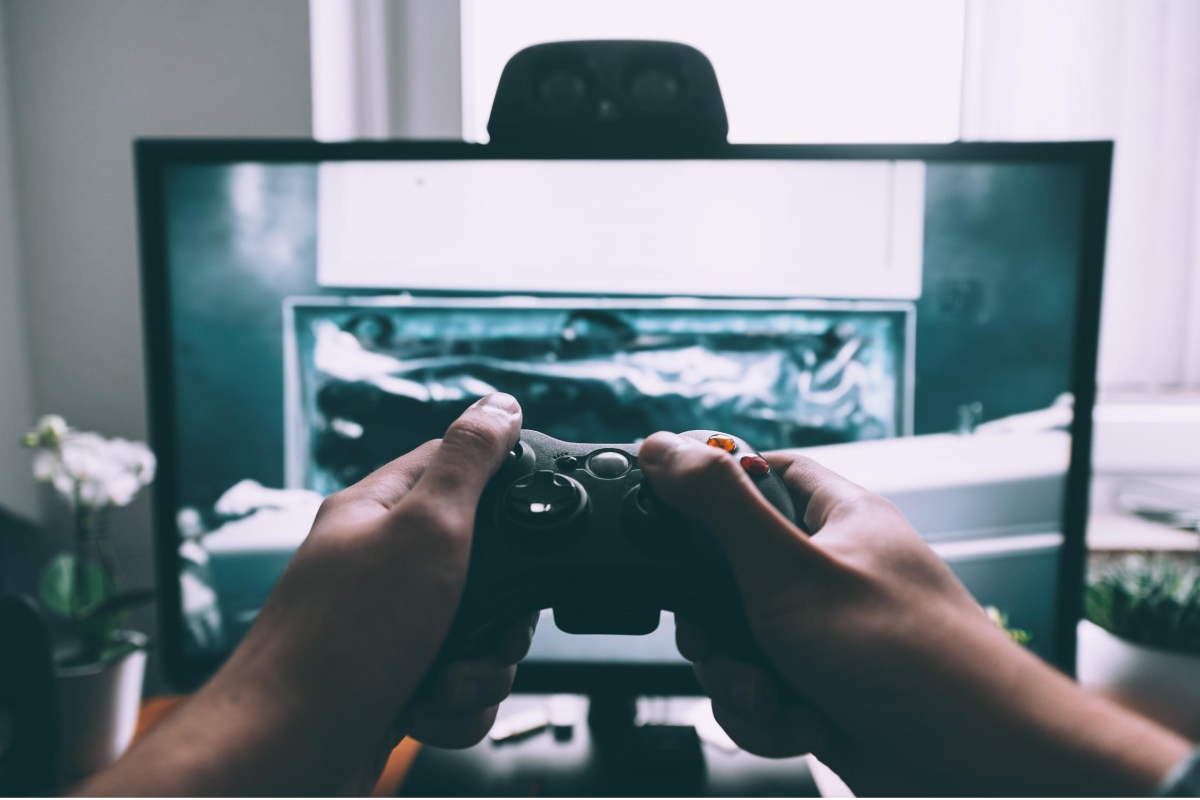 Reading Time:
5
minutes
The gaming industry has attracted attention and captured the hearts of people all around the world, whether it's casual mobile players or trophy hunters, young or elderly. Regardless of your preferred platform, console or PC, if you are a passionate gamer, you are always looking for ways to improve your personal gaming experience. There are a vast amount of methods to get the best out of your game, from upgrades to having the accessories that suit your playing style. While the latest games or headphones won't make you a better player, these tips can help you to enhance gaming time and enjoy it even more.
Comfort Is Key
Having a proper seat isn't about comfort only. The right chair allows you to take proper care of your body and health condition.
If you find yourself uncomfortable during gaming, then you might need to consider getting a new chair. Try to refrain from something too solid or hard, and at the same time, it should be furniture that can support your back correctly. Gaming chairs are specially designed to help you with these problems.
As an alternative, you could purchase a computer chair to fulfil your needs. However, make sure that you are comfortable while you game and nothing can cause any damage.
Also, if you use a console, pay attention to chosen seats and take enough pillows and blankets to make yourself cosy.
Switch To An SSD
Loading screens can take a long time while you're playing. While they can't be avoided, there are a few tricks you can do to help reduce the load time. One of the most effective ways is to upgrade your hard drive to an SSD that has more than 250 GB.
SSDs are faster and more reliable than usual disk drives and can be installed in PCs, the PS4 as well as the Xbox One. However, if you don't want to open up your console, you can add the drive to a USB 3.0 enclosure. This upgrade will provide more storage space and also some improvements in load times.
Opt For Better Sound
The sound quality is an important part of the gaming experience, allowing you to feel everything more realistically and be fully involved in the game. Fortunately, there are many settings to improve the sound of your games, yet more effective compared to good speakers.
Also, consider the surround sound system if you would like to feel a part of the game entirely.
Consider Higher Network Speed
Gaming performance often depends on essential factors such as software drivers, hardware and the overall configuration. Nevertheless, if you are playing online, your network speed also needs to comply. Network lags or slow connection between the router and computer can cause problems during the game.
A Windows Update will help to check whether your wireless network card has the latest drivers. However, if after a Windows update there are no improvements in network speed, try to connect with the Internet through the router. Also, you can use a gaming router that is effective in reducing network lag during an online gaming session.
Pay Attention To Computer's Power Settings
Effective power management is crucial during gaming, especially in case you prefer to play on a laptop. Make adjustments to your power settings and always observe if your laptop is plugged in the power outlet throughout the game. Only a few devices are able to function in active mode over a prolonged period without power. However, if you decided to use a laptop and would like to play a game away from the power source, there are some options regarding power management for a specific operating system.
During playing, nothing should distract you from full immersion in the game process. If you ever faced the feeling of throwing your controller at the wall or hard times to focus and relax, this natural remedy compound can help to enhance your experience of gaming.
Cannabidiol (CBD) is a non-psychotropic and non-addictive component extracted from cannabis plants and widely used for therapeutic purposes. It is a safe type of supplement known for its ability to help soothe symptoms of most physical and mental disorders and ailments. For all the gamers out there, it can be especially helpful in reducing anxiety caused by peer pressure, or simply be a helping tool for better focus on your game.
Bring Some Snacks
Since gaming sessions could take a while and make gamers forget about everything, make sure to surround yourself with some (healthy!) snacks and drinks to keep you hydrated.
Having snacks by your keyboard can help you have easy access to food, maintain needed energy level and minimise the interruptions from vital moments of the game.
Do Some Exercises
Make sure to pause the game from time to time and have a little stretch, so your body doesn't get sore from sitting in one position for hours.
Stretching is an important practice that helps to avoid muscles shorten and become tight while keeping them flexible, strong, and healthy. It can also improve posture, reduce stress and body pain, which is beneficial for all gamers.
Furthermore, try to strengthen your hand and wrist muscles with some exercises to make them more reflexive and quick to react.
Play With Friends
Playing with others tends to be much more fun and enjoyable. You can do this online or play with your friends together at home. No doubt, you can simply play alone, yet you can try to play multiplayer with other people, which unites you in a team and brings more joy.
Also, watching other gamers can help to have a better grasp of the game, discover new strategies and improve your skills.
Important Little Things
Reduce distracting and irritating external factors by wearing headphones and refrain from listening to music to devote all attention to the game. Also, consider preventing disaster by backing up your saved games on a regular basis as well as setting a suitable screen brightness level that reduces pressure on your eyes.
Getting the most out of your visual experience can also help to increase your gaming experience, which often comes down to tweaks. Play with default settings to ensure your output resolution and frame-rate are adjusted correctly.
These are just a few simple suggestions that you can do to be able to amp up your gaming adventure. However, if you are serious about being a gamer, remember to have necessary updates and upgrades from time to time. So, make sure you are always ready for improvements and changes to experience the most of your play time.
EGT Digital Will Shine with its Latest Products at SBC Summit Barcelona 2023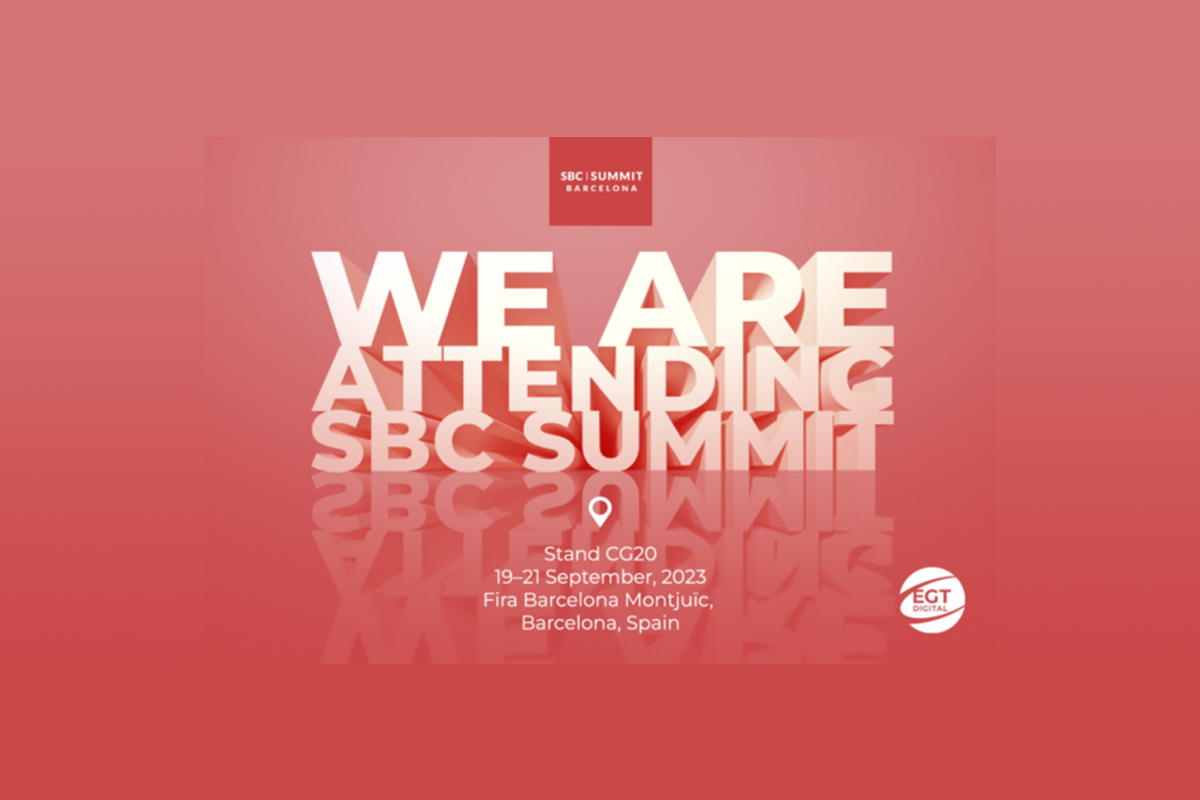 Reading Time:
2
minutes
EGT Digital is all set to participate in SBC Summit Barcelona 2023, where the iGaming provider will demonstrate the latest novelties in its portfolio. Guests can see them at stand CG20 on 20 and 21 September.
Along with the well-known instant games the company will showcase its jackpot bestsellers Bell Link, Clover Chance, High Cash and Single Progressive Jackpot, including over 80 in-house developed slot games. The newest addition to High Cash Mummy Secret will stand out, making its debut during the show. It joins the already established Princess Cash, Dragons' Realm and Leprechance Treasury and it will immerse the players in the mysteries and riches of Ancient Egypt, where the high chances of winning in combination with the beautifully themed symbols and lavish look will guarantee them an unforgettable gaming experience. The multiplayer title xRide will complement the selection of slots.
EGT Digital will also show its in-house developed all-in-one betting platform X-Nave with its 4 main modules: Sportsbook product, Casino aggregator, CRM Engine and Payment Gateway. They could be both part of the complete solution or operate separately as they allow integration with third-party platforms.
The Sportsbook product will present its latest promotion mechanisms and bonus types, including new bonus mechanics, odds boosters, new early payout types and jackpots. The self-service betting terminal which offers a 360-degree solution for both software and hardware aspects of the business in the retail segment will also be on display.
The main highlight in CRM Engine will be the Player Engagement Suite. Its three modules: campaign manager, gamification and loyalty and player journey, enable operators to provide their clients with bonuses and promotions tailored according to their tastes and preferences.
X-Nave's Casino aggregator, which currently includes more than 90 different integrations with popular third-party gaming providers, will also demonstrate its latest modules for tombola, operator-controlled prize drops and jackpots.
"SBC Summit Barcelona provides us with the chance to meet with our current partners, as well as with many potential new customers, which is very important to us, considering the fact that Spain and the Iberian region as a whole have a lot of potential for our products. I am confident that we will have a very fruitful participation in this year's edition of the exhibition, which will repeat and even surpass our success from last year," Tsvetomira Drumeva, Head of Sales at EGT Digital, said.
Aristocrat Gaming to Introduce New European For Sale Link Lineup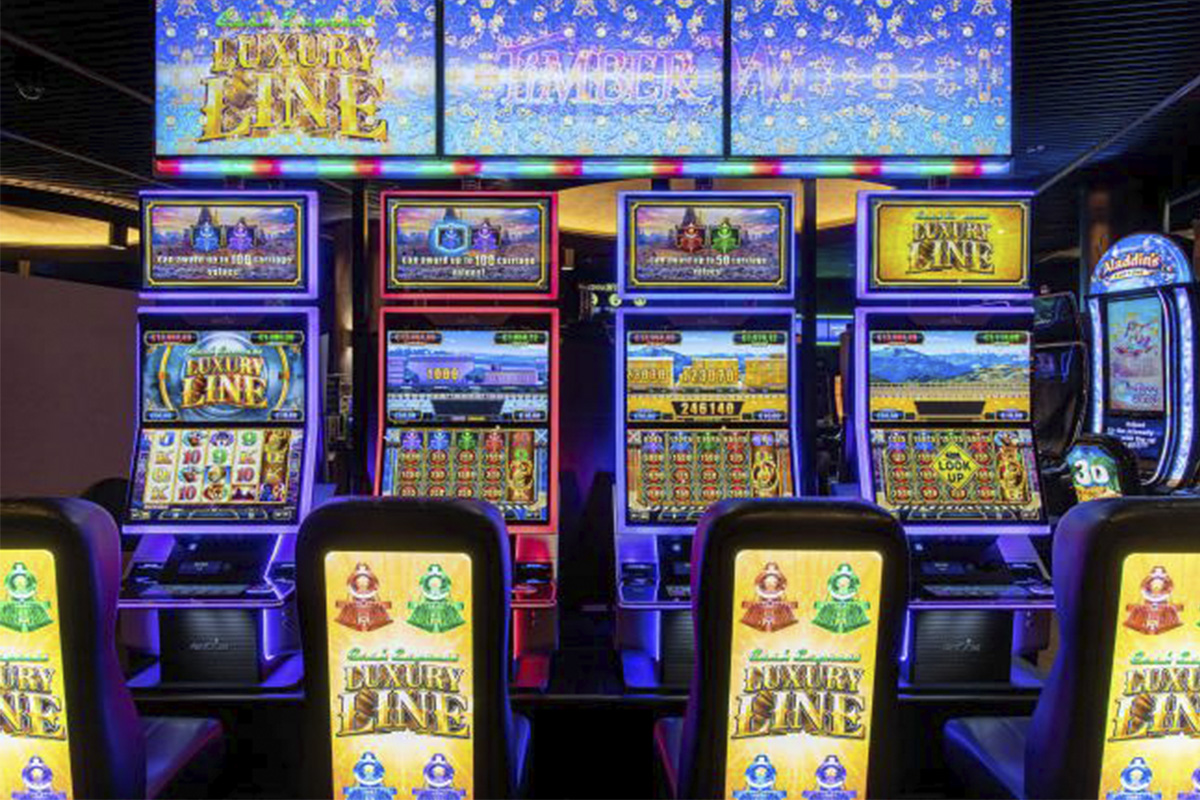 Reading Time:
2
minutes
Aristocrat Gaming is rolling out an exciting collection of new For Sale Link games in Europe, set to bring a new level of energy to gaming floors across the region.
Joining the growing list of For Sale Links, which offer customers ownership of Aristocrat content with optional centerpiece packaging, are:
Jin Cai Hao Yun: A For Sale Link that meshes the popular Choy character with 5 Dragons in two distinct settings: Red and Yellow editions, each offering Lucky Zone free game bonuses with expanding and sliding wilds. The popular Hold 'n Spin feature progressively unlocks more room for Cash-on-Reels tokens, as well as boasting a repeat win mechanic, with a Super Feature unlocking all rows from the start.
Scorchin' Fortune: Aristocrat's first multigame For Sale Link introduced in Europe, features three flaming hot 25/50 line base games: Prosperity of the Nile, Tiki Blast and Sky Temple, as well as a Hold 'n Spin feature. Player-selectable low and mid-denom ranges are available, complementing a selection of operator-configurable grand progressive start-up values.
"Our focus on the For Sale Link segment is driven by our customers' feedback and their desire to own some of the top Aristocrat games to expand their offering to players. With this, we are on a continued mission to expand our portfolio and deliver on the promise to invest in the EMEA region," said Marcel Heutmekers, VP of Sales and Operations in EMEA for Aristocrat Gaming.
Earlier this year, Aristocrat Gaming launched For Sale Link titles – Flamin' Fortune and Mo' Mummy in Europe. Flamin' Fortune 50 Lions and Queen of The Nile, appear on the MarsX Portrait cabinet and entertain players with traditional free game bonus features and a new Hold 'n Spin feature with repeat wins.
Mo' Mummy: Housed on the MarsX dual screen cabinet, offers players a choice of two base game themes – Mighty Pyramid, inspired by the great pyramids of Egypt – and the Inca-inspired game, Valley of Riches. Mo' Mummy combines a triple metamorphic and an innovative take on Hold 'n Spin mechanics through its cash collection feature. In this feature, players can grow 'zone of pays' by landing Cash-on-Reels tokens, or metamorphically trigger free games or a jackpot pick 'em feature.
These games and more for EMEA will be featured in the Aristocrat Gaming booth at The Global Gaming Expo (G2E) in Las Vegas from 9 October to 12 October 2023.
Aristocrat Appoints Superna Kalle as Chief Strategy & Content Officer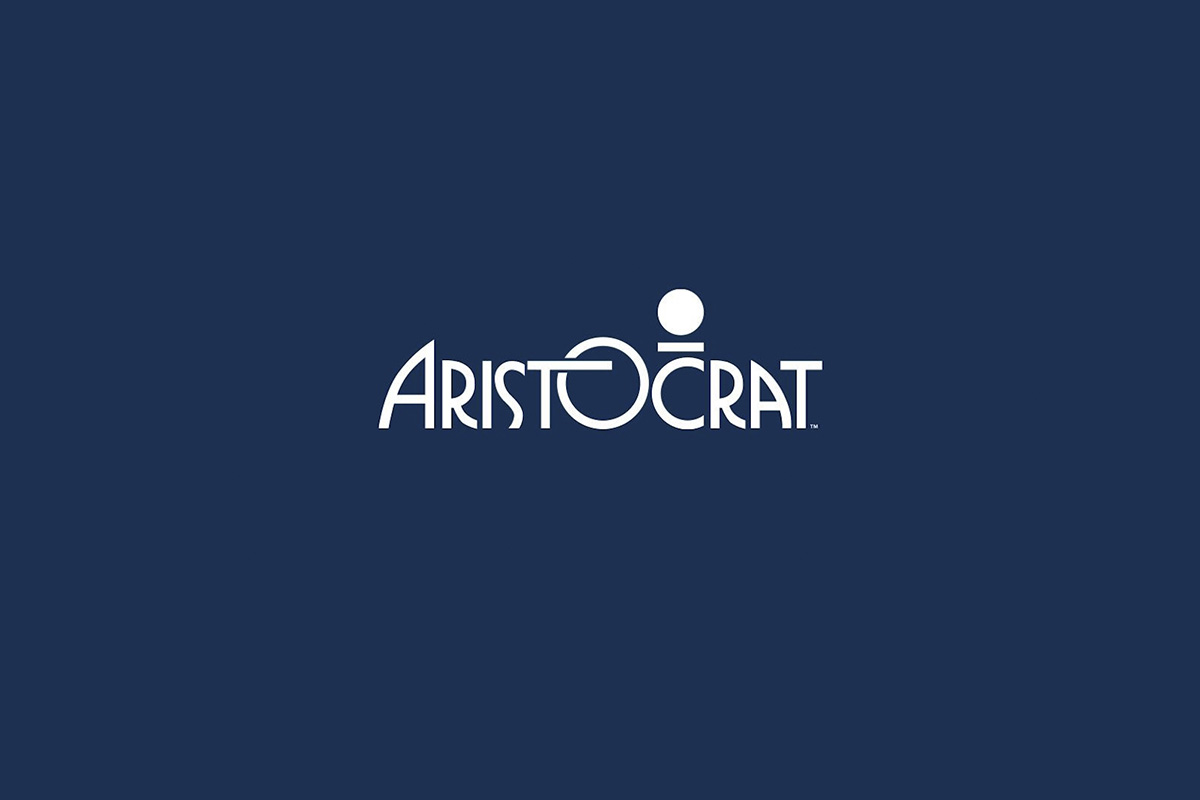 Reading Time:
< 1
minutes
Aristocrat Leisure Ltd announced the appointment of Ms Superna Kalle to the position of Chief Strategy & Content Officer, reporting directly to Aristocrat CEO & Managing Director Trevor Croker. Ms Kalle will join Aristocrat on 9 October 2023.
Ms Kalle spent 16 years at Sony Pictures Entertainment (SPE), where she held leadership positions in corporate development, before growing SPE's television networks businesses in India, Japan and across Asia, and leading the company's US networks. More recently, Ms Kalle was President of Starz International, and led the rollout of the premium streaming company to over 60 countries. Ms Kalle holds a Bachelor of Arts from Barnard College, Columbia University and an MBA from the NYU Stern School of Business.
Mr Croker said: "I am delighted to welcome a global executive of Superna Kalle's calibre to Aristocrat, and to our leadership team. Superna will play a pivotal role in driving our Group growth strategy, and leveraging Aristocrat's industry-leading intellectual property across our operations as a key part of this effort.
"Superna is a global digital media executive with more than 20 years of experience driving transformational growth, both as an operational and strategy leader. Superna has a track record of maximising the strategic value of content across a range of consumer media verticals. I look forward to her contribution and congratulate her warmly on her appointment."