Game On. Top Ten Ways To Improve Your Gaming Experience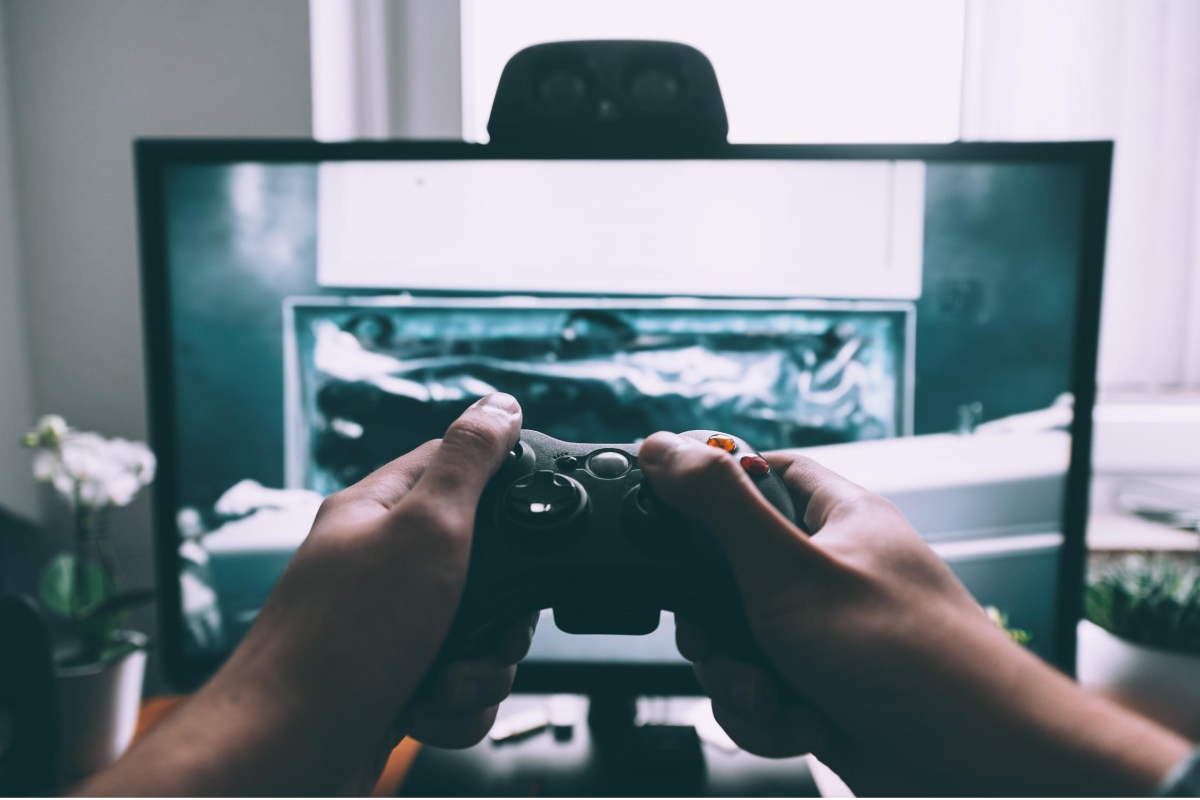 Reading Time:
5
minutes
The gaming industry has attracted attention and captured the hearts of people all around the world, whether it's casual mobile players or trophy hunters, young or elderly. Regardless of your preferred platform, console or PC, if you are a passionate gamer, you are always looking for ways to improve your personal gaming experience. There are a vast amount of methods to get the best out of your game, from upgrades to having the accessories that suit your playing style. While the latest games or headphones won't make you a better player, these tips can help you to enhance gaming time and enjoy it even more.
Comfort Is Key
Having a proper seat isn't about comfort only. The right chair allows you to take proper care of your body and health condition.
If you find yourself uncomfortable during gaming, then you might need to consider getting a new chair. Try to refrain from something too solid or hard, and at the same time, it should be furniture that can support your back correctly. Gaming chairs are specially designed to help you with these problems.
As an alternative, you could purchase a computer chair to fulfil your needs. However, make sure that you are comfortable while you game and nothing can cause any damage.
Also, if you use a console, pay attention to chosen seats and take enough pillows and blankets to make yourself cosy.
Switch To An SSD
Loading screens can take a long time while you're playing. While they can't be avoided, there are a few tricks you can do to help reduce the load time. One of the most effective ways is to upgrade your hard drive to an SSD that has more than 250 GB.
SSDs are faster and more reliable than usual disk drives and can be installed in PCs, the PS4 as well as the Xbox One. However, if you don't want to open up your console, you can add the drive to a USB 3.0 enclosure. This upgrade will provide more storage space and also some improvements in load times.
Opt For Better Sound
The sound quality is an important part of the gaming experience, allowing you to feel everything more realistically and be fully involved in the game. Fortunately, there are many settings to improve the sound of your games, yet more effective compared to good speakers.
Also, consider the surround sound system if you would like to feel a part of the game entirely.
Consider Higher Network Speed
Gaming performance often depends on essential factors such as software drivers, hardware and the overall configuration. Nevertheless, if you are playing online, your network speed also needs to comply. Network lags or slow connection between the router and computer can cause problems during the game.
A Windows Update will help to check whether your wireless network card has the latest drivers. However, if after a Windows update there are no improvements in network speed, try to connect with the Internet through the router. Also, you can use a gaming router that is effective in reducing network lag during an online gaming session.
Pay Attention To Computer's Power Settings
Effective power management is crucial during gaming, especially in case you prefer to play on a laptop. Make adjustments to your power settings and always observe if your laptop is plugged in the power outlet throughout the game. Only a few devices are able to function in active mode over a prolonged period without power. However, if you decided to use a laptop and would like to play a game away from the power source, there are some options regarding power management for a specific operating system.
During playing, nothing should distract you from full immersion in the game process. If you ever faced the feeling of throwing your controller at the wall or hard times to focus and relax, this natural remedy compound can help to enhance your experience of gaming.
Cannabidiol (CBD) is a non-psychotropic and non-addictive component extracted from cannabis plants and widely used for therapeutic purposes. It is a safe type of supplement known for its ability to help soothe symptoms of most physical and mental disorders and ailments. For all the gamers out there, it can be especially helpful in reducing anxiety caused by peer pressure, or simply be a helping tool for better focus on your game.
Bring Some Snacks
Since gaming sessions could take a while and make gamers forget about everything, make sure to surround yourself with some (healthy!) snacks and drinks to keep you hydrated.
Having snacks by your keyboard can help you have easy access to food, maintain needed energy level and minimise the interruptions from vital moments of the game.
Do Some Exercises
Make sure to pause the game from time to time and have a little stretch, so your body doesn't get sore from sitting in one position for hours.
Stretching is an important practice that helps to avoid muscles shorten and become tight while keeping them flexible, strong, and healthy. It can also improve posture, reduce stress and body pain, which is beneficial for all gamers.
Furthermore, try to strengthen your hand and wrist muscles with some exercises to make them more reflexive and quick to react.
Play With Friends
Playing with others tends to be much more fun and enjoyable. You can do this online or play with your friends together at home. No doubt, you can simply play alone, yet you can try to play multiplayer with other people, which unites you in a team and brings more joy.
Also, watching other gamers can help to have a better grasp of the game, discover new strategies and improve your skills.
Important Little Things
Reduce distracting and irritating external factors by wearing headphones and refrain from listening to music to devote all attention to the game. Also, consider preventing disaster by backing up your saved games on a regular basis as well as setting a suitable screen brightness level that reduces pressure on your eyes.
Getting the most out of your visual experience can also help to increase your gaming experience, which often comes down to tweaks. Play with default settings to ensure your output resolution and frame-rate are adjusted correctly.
These are just a few simple suggestions that you can do to be able to amp up your gaming adventure. However, if you are serious about being a gamer, remember to have necessary updates and upgrades from time to time. So, make sure you are always ready for improvements and changes to experience the most of your play time.
Quixant Launches New Cabinet Offering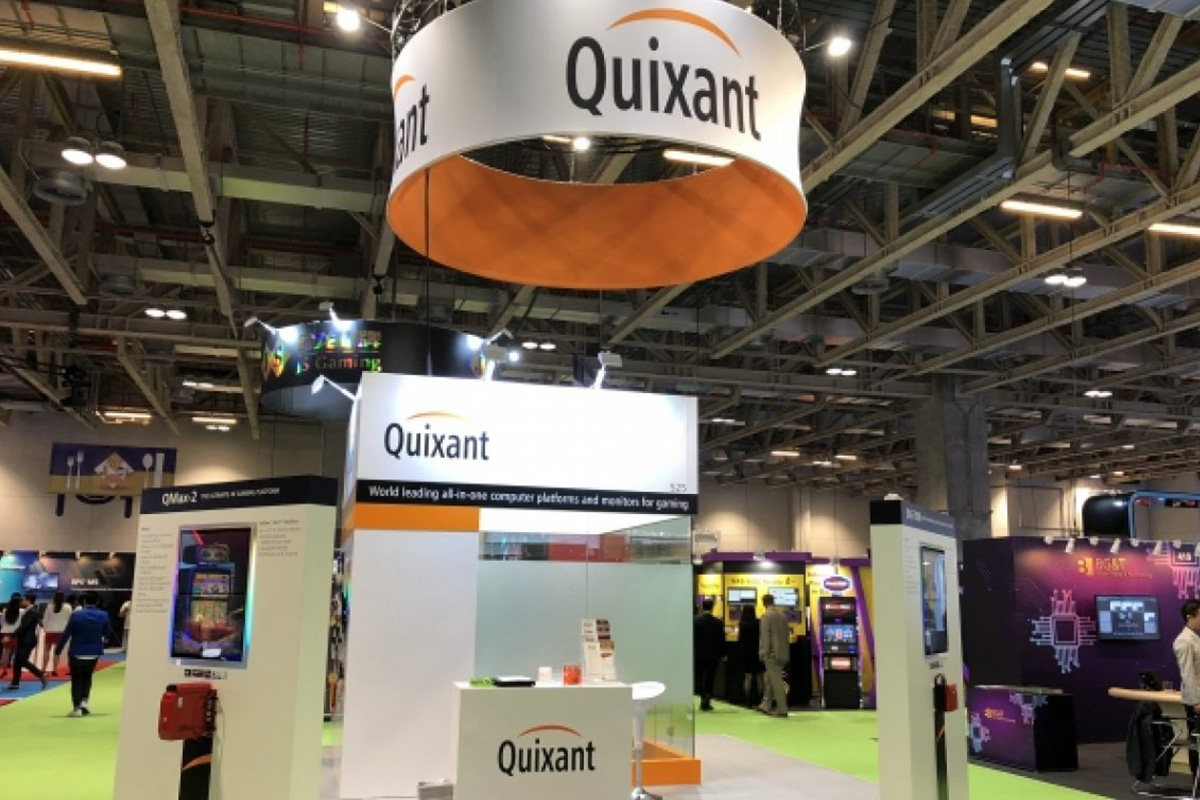 Reading Time:
2
minutes
Quixant has announced the launch of Quantum and Qinetic, its new range of turnkey cabinets, which are tailored to the requirements and legislation of all global gaming markets and the sports betting industry.
The range of cabinets is powered by Quixant's market-leading gaming hardware platforms and comes with a comprehensive suite of peripherals.
They are highly configurable and are available in a range of display and button deck configurations and can be tailored to meet each customer's individual product and market requirements, with expert technical support from Quixant's in-house cabinet design team.
Duncan Faithfull, EVP and CCO at Quixant, said: "We are renowned for providing powerful and reliable gaming hardware platforms and software solutions to the gaming industry, enabling our customers to focus on creating the best games and sports betting experiences on the planet.
"Speaking with our customers and the wider industry over recent months, it has become clear that sourcing and developing hardware solutions can be overly time consuming and costly and takes them away from developing content and enhancing the player experience – the thing that really differentiates their products.
"That's why we developed Quantum and Qinetic, evolving from our range of market-leading platforms, to provide the industry with the powerful, reliable and game-changing outsourced cabinet solutions it requires.
"Like all of our products, they are developed with a deep, in-house understanding of the requirements and regulations of the gaming and sports betting world and are available via a variety of commercial models.
"With Quixant, you can get your cabinets to market faster and make them stand out from the crowd. We enable you to push what's possible, adding the wow factor that doesn't just stop customers in their tracks but keeps them coming back.
"While global component markets and their supply chains continue to be compromised, the team at Quixant is using all of its engineering expertise and supply chain knowledge to ensure we meet our customer's product requirements.
"Launching our new cabinet range and enhancing Quixant.com and The Quixant Hub show our continued efforts to provide our customers the ultimate customer experience, so they can focus their efforts on developing game-changing content and the ultimate player experience."
NOVOMATIC Appoints Thomas Schmalzer as New Vice President of Global Sales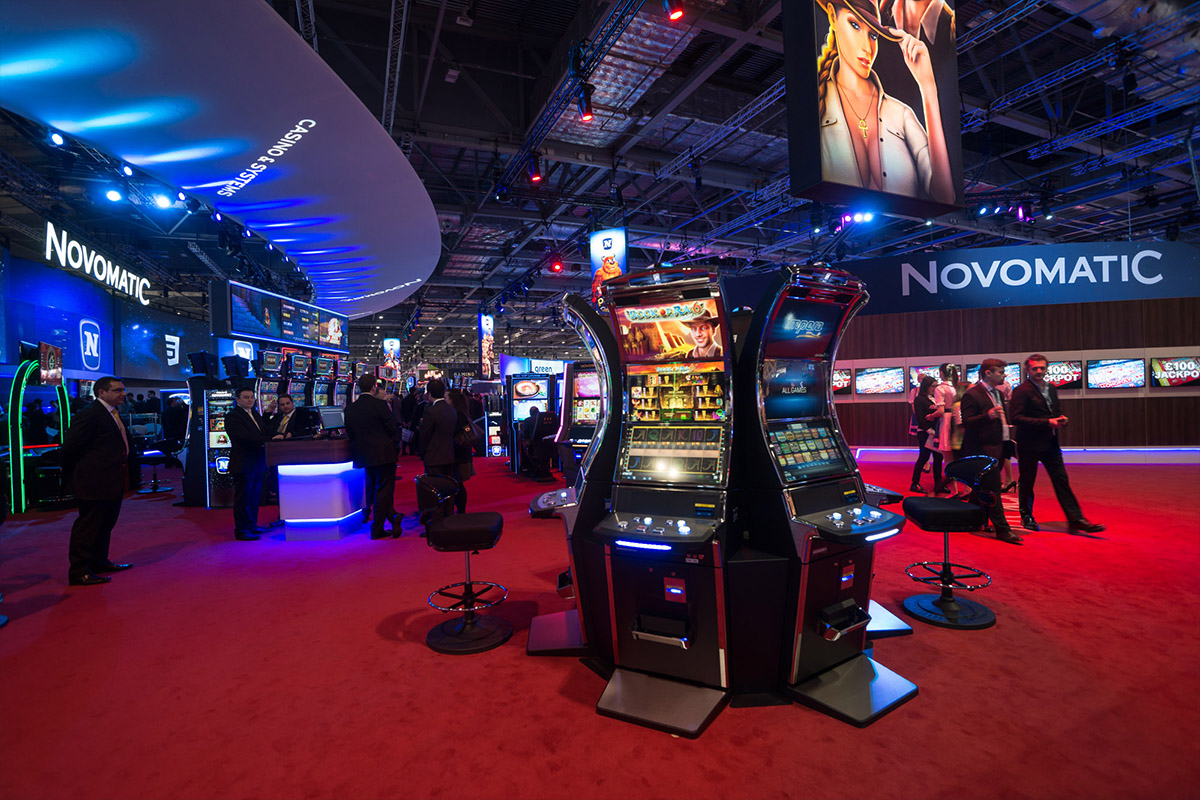 Reading Time:
< 1
minute
NOVOMATIC AG has appointed its VP of Product Management Thomas Schmalzer as new Vice President of Global Sales.
Schmalzer, who will hold both titles concurrently, assumes the role previously held by Jakob Rothwangl.
Rothwangl started the strategic realignment of the global sales division in February 2021, transforming the organisation and business model.
"I would like to thank my team at Global Sales and all colleagues at HQ as well as internationally, who have supported me in this endeavour for their excellent team work," Rothwangl said.
"I am happy to devote myself to the expanded area of responsibility with full commitment and will take on the development of product management as well as the expansion of the sales area with equal dedication and the best benefit for our customers worldwide. I am particularly looking forward to returning to the great team of the Global Sales Division in order to jointly shape the future of NOVOMATIC and its valued customers," Thomas Schmalzer said.
Betsoft's Second Take the Prize "Bigger, Better, More" Network Promo Goes Live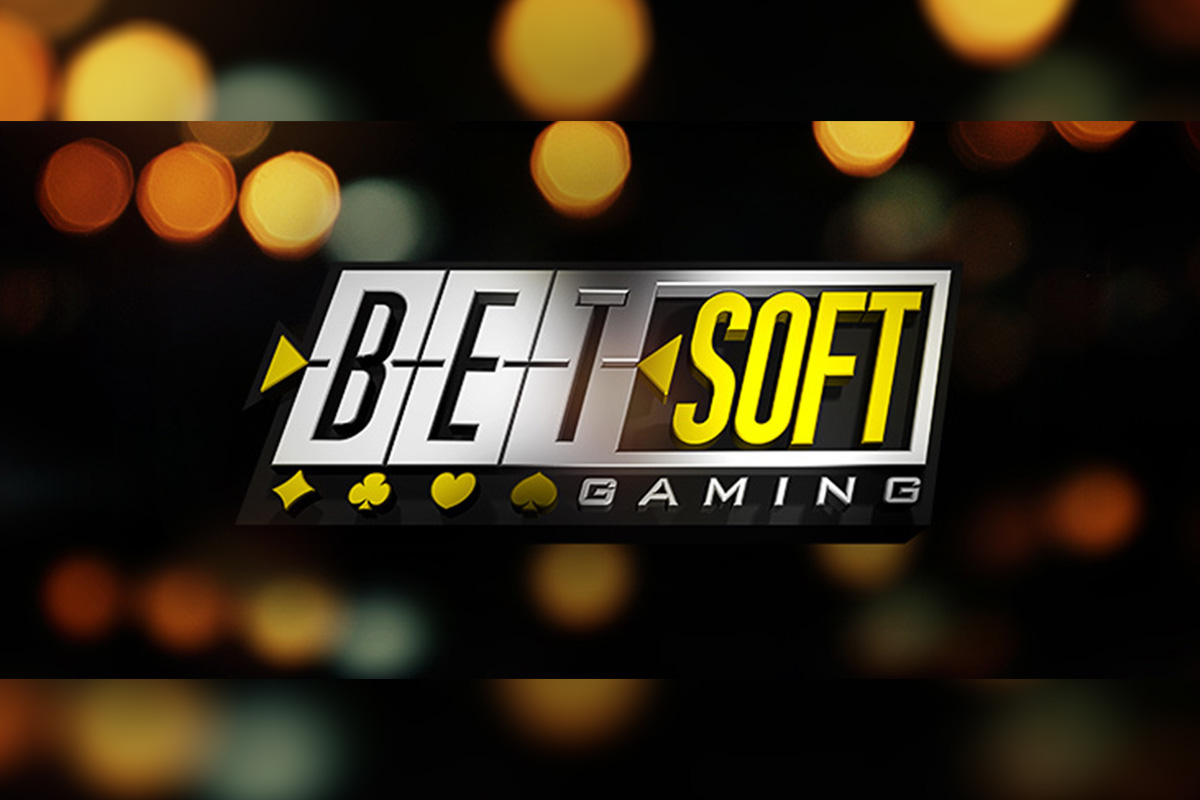 Reading Time:
< 1
minute
Betsoft's "Bigger, Better, More" Promo is live. Running 24 hours a day 10 am-10 am CEST 29th September till Thursday 9th October inclusive, players are invited to grab the chance to win a share of €70,000.00 cash.
Following on from the successful launch promotion in June this year, Betsoft is continuing its drive to ensure players and operators enjoy an elite experience. An increased prize pool as well as an extensive choice of slots will appeal to a wider range of player bases. Prize winning spins can be triggered at any point in any game without interrupting play to add further to the thrill of playing to win.
Players can choose one of 40+ slots from Betsoft's award-winning portfolio, including latest releases Gemini Joker, Wilds of Fortune and Captain's Quest, Treasure Island and old favourites Take the Bank, Lava Gold and Jungle Stripes. The increased variety across theme and volatility levels also benefits operators through encouraging new player sign up and increased return visits.
Renata Banyar, CMO of Betsoft Gaming, said: "Betsoft is renowned for the consistent quality of its player experience offer. Take the Prize promos add to this experience and reinforce our commitment to our players. We were delighted with the immensely positive feedback from our launch promotion. From the increased number of cash prizes to the wider choice in games, we have ensured that our second is truly 'Bigger, Better, More' We wish the best of luck to everyone playing."
Offering a daily prize-pool of €7000 across 100 cash prize with a total prize-pool during the promotion of €70,000 across 1000 cash prizes, players can certainly enjoy bigger, better and more with Betsoft.