Game On. Top Ten Ways To Improve Your Gaming Experience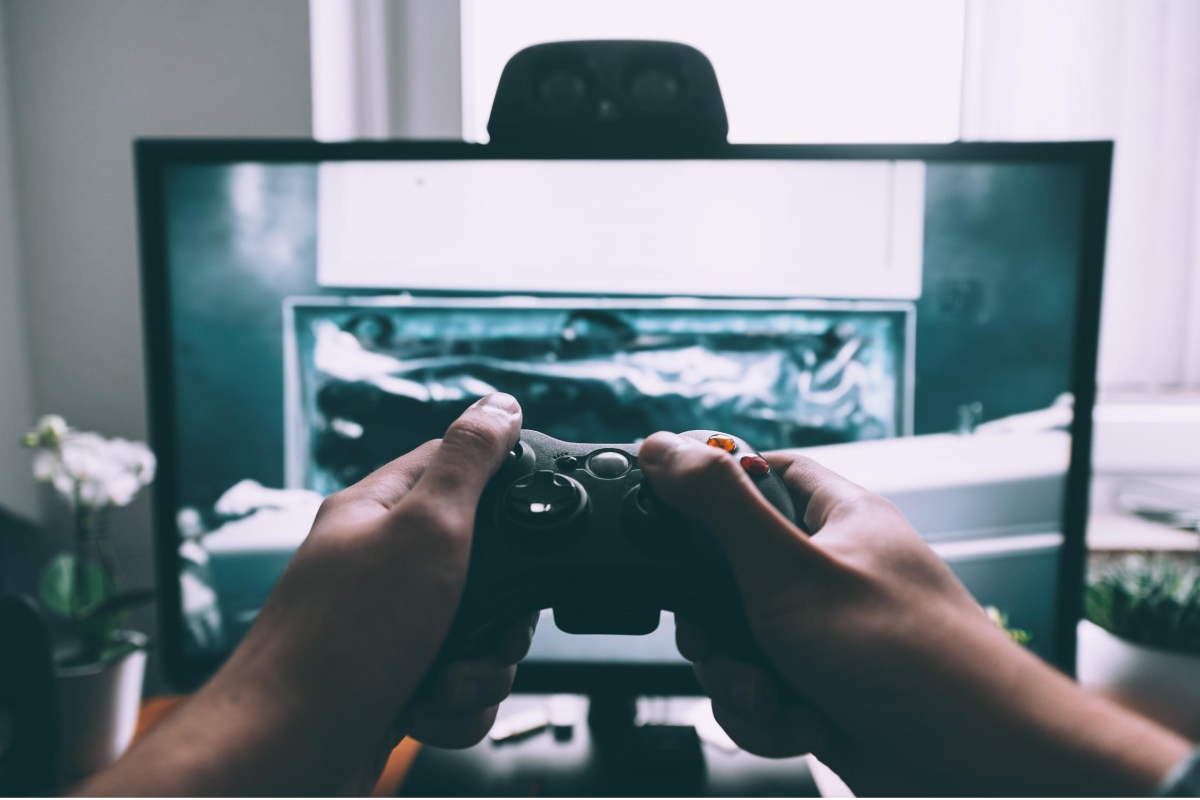 Reading Time:
5
minutes
The gaming industry has attracted attention and captured the hearts of people all around the world, whether it's casual mobile players or trophy hunters, young or elderly. Regardless of your preferred platform, console or PC, if you are a passionate gamer, you are always looking for ways to improve your personal gaming experience. There are a vast amount of methods to get the best out of your game, from upgrades to having the accessories that suit your playing style. While the latest games or headphones won't make you a better player, these tips can help you to enhance gaming time and enjoy it even more.
Comfort Is Key
Having a proper seat isn't about comfort only. The right chair allows you to take proper care of your body and health condition.
If you find yourself uncomfortable during gaming, then you might need to consider getting a new chair. Try to refrain from something too solid or hard, and at the same time, it should be furniture that can support your back correctly. Gaming chairs are specially designed to help you with these problems.
As an alternative, you could purchase a computer chair to fulfil your needs. However, make sure that you are comfortable while you game and nothing can cause any damage.
Also, if you use a console, pay attention to chosen seats and take enough pillows and blankets to make yourself cosy.
Switch To An SSD
Loading screens can take a long time while you're playing. While they can't be avoided, there are a few tricks you can do to help reduce the load time. One of the most effective ways is to upgrade your hard drive to an SSD that has more than 250 GB.
SSDs are faster and more reliable than usual disk drives and can be installed in PCs, the PS4 as well as the Xbox One. However, if you don't want to open up your console, you can add the drive to a USB 3.0 enclosure. This upgrade will provide more storage space and also some improvements in load times.
Opt For Better Sound
The sound quality is an important part of the gaming experience, allowing you to feel everything more realistically and be fully involved in the game. Fortunately, there are many settings to improve the sound of your games, yet more effective compared to good speakers.
Also, consider the surround sound system if you would like to feel a part of the game entirely.
Consider Higher Network Speed
Gaming performance often depends on essential factors such as software drivers, hardware and the overall configuration. Nevertheless, if you are playing online, your network speed also needs to comply. Network lags or slow connection between the router and computer can cause problems during the game.
A Windows Update will help to check whether your wireless network card has the latest drivers. However, if after a Windows update there are no improvements in network speed, try to connect with the Internet through the router. Also, you can use a gaming router that is effective in reducing network lag during an online gaming session.
Pay Attention To Computer's Power Settings
Effective power management is crucial during gaming, especially in case you prefer to play on a laptop. Make adjustments to your power settings and always observe if your laptop is plugged in the power outlet throughout the game. Only a few devices are able to function in active mode over a prolonged period without power. However, if you decided to use a laptop and would like to play a game away from the power source, there are some options regarding power management for a specific operating system.
During playing, nothing should distract you from full immersion in the game process. If you ever faced the feeling of throwing your controller at the wall or hard times to focus and relax, this natural remedy compound can help to enhance your experience of gaming.
Cannabidiol (CBD) is a non-psychotropic and non-addictive component extracted from cannabis plants and widely used for therapeutic purposes. It is a safe type of supplement known for its ability to help soothe symptoms of most physical and mental disorders and ailments. For all the gamers out there, it can be especially helpful in reducing anxiety caused by peer pressure, or simply be a helping tool for better focus on your game.
Bring Some Snacks
Since gaming sessions could take a while and make gamers forget about everything, make sure to surround yourself with some (healthy!) snacks and drinks to keep you hydrated.
Having snacks by your keyboard can help you have easy access to food, maintain needed energy level and minimise the interruptions from vital moments of the game.
Do Some Exercises
Make sure to pause the game from time to time and have a little stretch, so your body doesn't get sore from sitting in one position for hours.
Stretching is an important practice that helps to avoid muscles shorten and become tight while keeping them flexible, strong, and healthy. It can also improve posture, reduce stress and body pain, which is beneficial for all gamers.
Furthermore, try to strengthen your hand and wrist muscles with some exercises to make them more reflexive and quick to react.
Play With Friends
Playing with others tends to be much more fun and enjoyable. You can do this online or play with your friends together at home. No doubt, you can simply play alone, yet you can try to play multiplayer with other people, which unites you in a team and brings more joy.
Also, watching other gamers can help to have a better grasp of the game, discover new strategies and improve your skills.
Important Little Things
Reduce distracting and irritating external factors by wearing headphones and refrain from listening to music to devote all attention to the game. Also, consider preventing disaster by backing up your saved games on a regular basis as well as setting a suitable screen brightness level that reduces pressure on your eyes.
Getting the most out of your visual experience can also help to increase your gaming experience, which often comes down to tweaks. Play with default settings to ensure your output resolution and frame-rate are adjusted correctly.
These are just a few simple suggestions that you can do to be able to amp up your gaming adventure. However, if you are serious about being a gamer, remember to have necessary updates and upgrades from time to time. So, make sure you are always ready for improvements and changes to experience the most of your play time.

Entain Launches Pitching In Volunteer Hub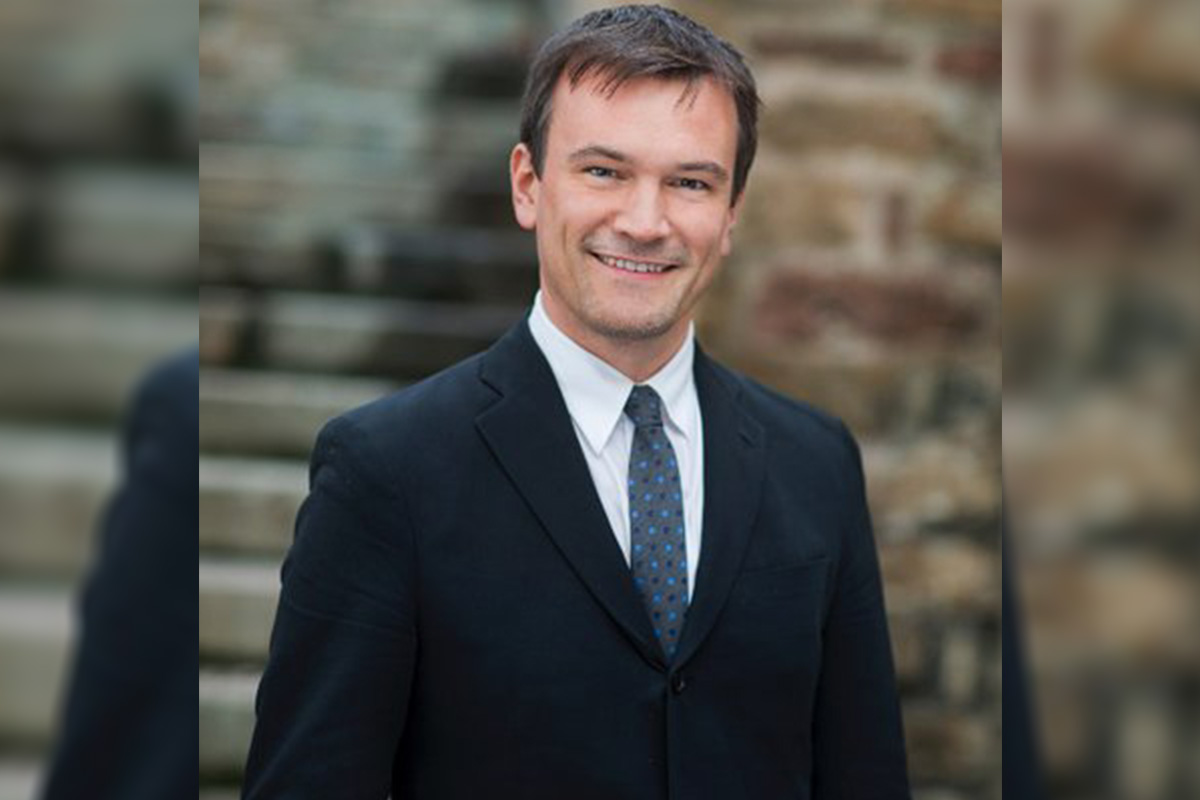 Reading Time:
2
minutes
The Entain Foundation and the Trident Leagues announced the launch of the Pitching In Volunteer Hub, an innovative online portal that will become a one-stop-shop to connect football fans and potential volunteers. The Pitching In Volunteer Hub has been created for all 248 clubs that make up the Trident Leagues, at Steps three and four of the English National League System.
The new Volunteer Hub provides a simple web-based interface through which clubs are able to post volunteering vacancies, while fans can search for available opportunities either at a specific club or based on their location. The hub also enables prospective volunteers to proactively offer their services to clubs and register their skills. In addition to providing the platform, Entain will promote volunteering through its network of community-based Ladbrokes and Coral betting shops.
Contributions made by volunteers are the lifeblood of community football. From matchday activities such as manning the turnstiles, stewarding and catering, through to pitch maintenance, ground upkeep or providing administrative and professional support, there are many areas where volunteers play a vital role in ensuring their local clubs continue to thrive.
The hub is fronted by Pitching In ambassador Stuart Pearce, who knows all about the value of the volunteers from his early days in non-league football. Commenting on the launch, the former England captain said:
"This is a fantastic initiative that will be a real gamechanger for promoting volunteering at the community level. I know from my time at Wealdstone just how important volunteers are to local clubs. Equally, it can be a hugely positive and rewarding experience for those that volunteer, I encourage anyone to give it a go and find out for themselves.
"Pitching In has been unbelievable for non-league football, providing finance at every level for the Trident Leagues. So many people have benefited from this great investment from Entain."
Pitching In partners with the Trident Leagues (the Isthmian, Northern Premier and Southern Leagues), as a groundbreaking grassroots sport investment fund backed by Entain. In addition, Entain is also the founding partner of the Trident Community Fund, which enables the Leagues' clubs to apply for funding for a broad range of community engagement projects.
Entain's Director of Corporate Affairs Grainne Hurst added:
"As the name suggests, our ambition for Pitching In when we partnered with the Trident Leagues was not just to provide financial backing but to bring communities together and encourage everyone to play a part. The Volunteer Hub makes it easier than ever for fans to pitch in and help out their local club."
In a joint statement, Pitching In Southern League vice-chairman Anthony Hughes, Pitching In Isthmian League chairman Nick Robinson and Pitching In Northern Premier League chairman Mark Harris said:
"We are really excited about the development of the Pitching In Volunteer Hub as part of the tremendous support received from Entain. Volunteers are vital to the running of our clubs we want to welcome as many as possible to play an active part in their Clubs and their communities."
Betway Signs Multi-year Partnership with Playtech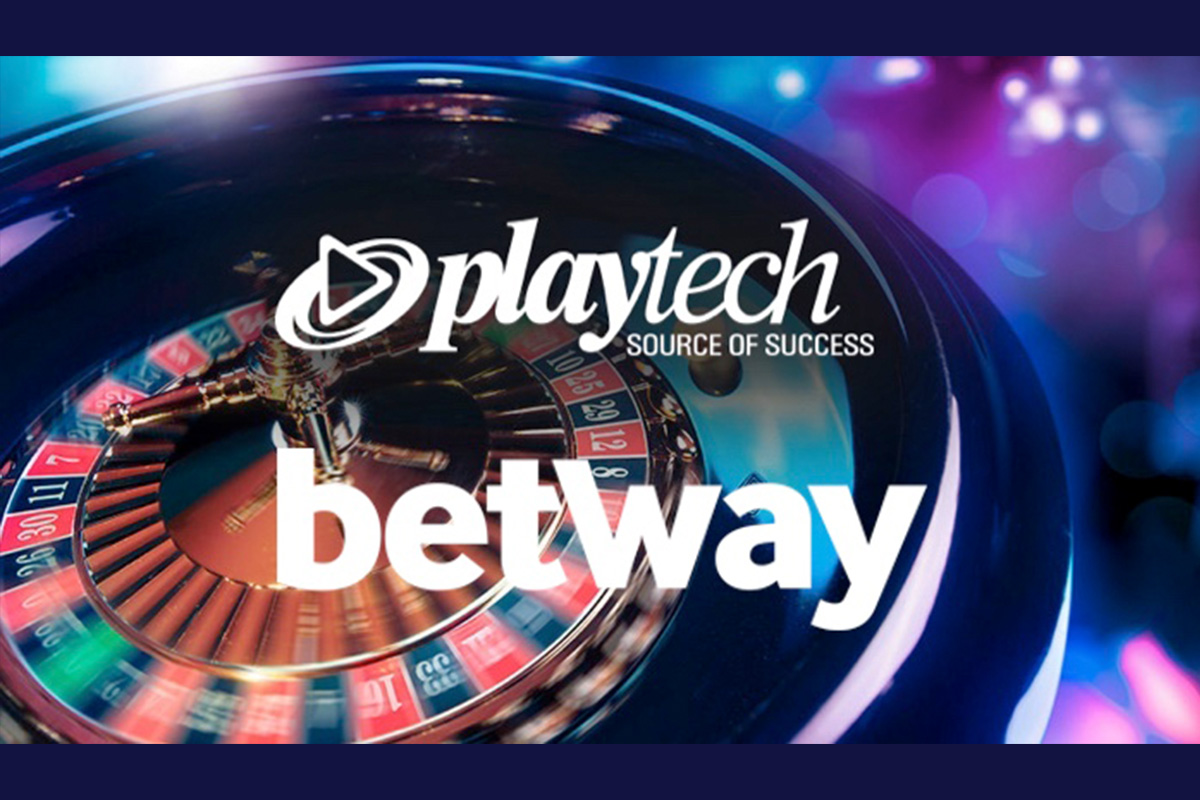 Reading Time:
< 1
minute
Betway, one of the leading global brands in online betting and gaming, has signed a new multi-year partnership with gambling technology company Playtech.
Under the strategic partnership, Betway has launched Playtech's award-winning Live Entertainment products across the UK, Mexico and .com markets — with Casino games to follow in the near future.
With a continued focus on safer gambling, Playtech's core strategy is to offer long-term sustainability and innovation for operators and a safe, enjoyable environment for players. This agreement is a prime example of Playtech's commitment to bringing great entertainment value to its partners in both new and established markets.
"We're proud to be growing our partnership with Playtech, whose Live Entertainment products across a number of markets have already been a hit with our customers. The new games in our agreement will expand upon our existing suite of games to provide new, exciting, and engaging gaming experiences within a safe and secure environment," Anthony Werkman, CEO of Betway, said.
"Betway's commitment to the Live Casino vertical demonstrates just how important an entertainment-led experience is becoming for the modern player. Our partnership comes at a time when we are launching more new games with exciting new variants than ever before. We're delighted to be working with a global brand in online betting and gaming like Betway to deliver an exciting and innovative Live offering for their players," Said Edo Haitin, CEO of Live Casino at Playtech, said.
"Betway is a key strategic partner for Playtech and a company renowned for delivering an excellent player experience internationally. We are confident that Playtech's innovative products and services can enhance that experience even further and we look forward to a long and fruitful partnership," Shimon Akad, Chief Operating Officer at Playtech, said.
Slotegrator Launches New Platform for Online Casino Operators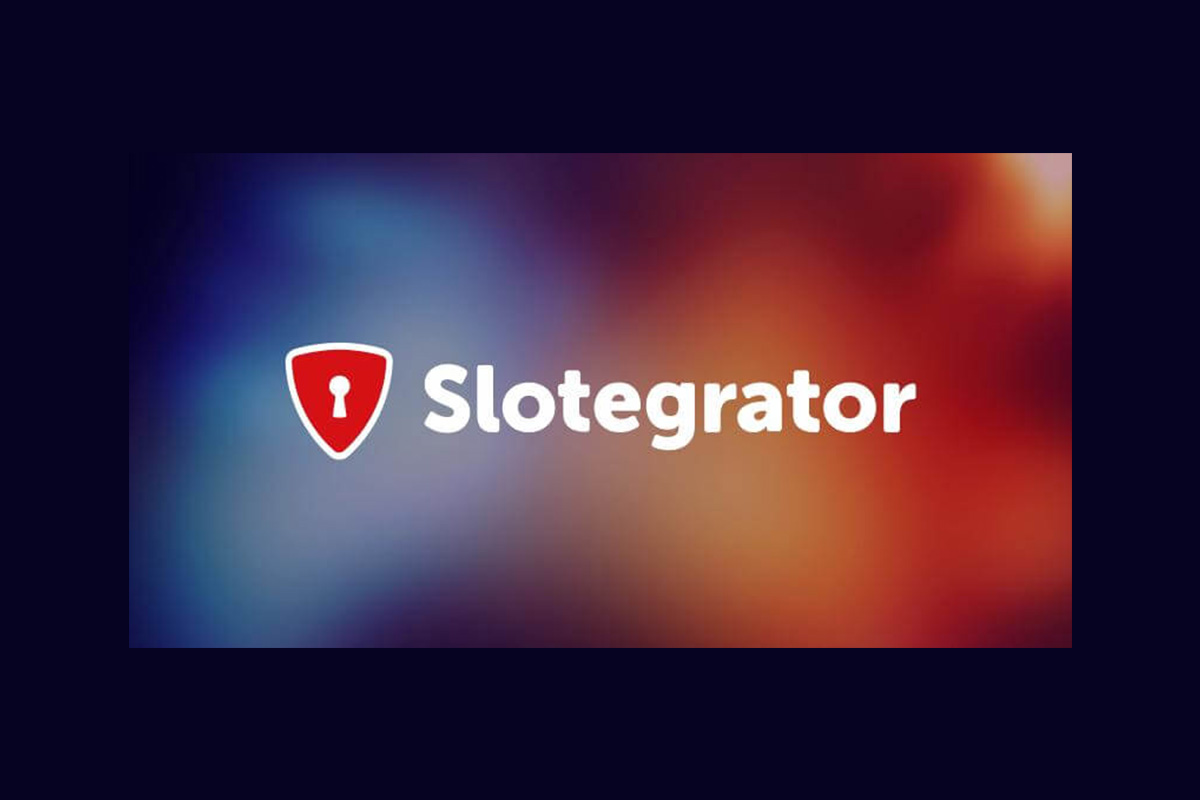 Reading Time:
2
minutes
Slotegrator has announced the launch of a new platform that includes a wide range of functions for online casino and sportsbook operators. The product was released on May 16.
The technologies included in the modern microservice architecture of Slotegrator's new platform have improved the product and provided the company's customers with a higher level of service by optimising speed, security and stability. The project launch process for operators has been significantly accelerated — a typical launch will take no more than a few days, and the requests of end users, online casino players, will be implemented in the shortest possible time.
The new platform gives the operator more opportunities for integration with various systems, including game content developers, payment services and mobile applications. The user-friendly interface of the back office and intuitive dashboard make the onboarding process as comfortable as possible for operators. The adaptability of the back office for tablets and smartphones is provided for managing projects from anywhere in the world.
Slotegrator's longstanding clients are already using the product. The features retained from the previous platform have been upgraded. For example, the bonus module has been improved in terms of UI — now it is much easier to create bonuses In addition to modules from the previous platform that were updated and transferred to the new model, the new platform has new tools and modules — in particular:
Casino Builder, which allows the client to make various changes to his gambling site using simple tools. From the back office, the operator can independently build a lobby and fully customise the frontend of his project, making it easier than ever to create its layout by choosing how to display providers, banners, etc. There is also a set of ready-made casino front-end presets for deploying the project in 3 clicks.
The business intelligence (BI) module, which gives the operator access to the site's analytics, such as key markers like GGR, unique players, marginal profit, and number of active users for a selected period of time — per day, week, month, or year. By comparing performance over different periods and analysing the current situation, the operator can easily make the right strategic decisions and increase productivity. The module is constantly being developed, expanded, and supplemented, providing more and more opportunities for the most effective project management.
A separate KYC module, which helps make the player verification process smoother and more consistent.
The launch of the new platform is an important event for Slotegrator. A number of additional key improvements are planned in the coming months after the launch, which will facilitate the work of all operators. The system is unified — when a developer updates services, customers immediately get access to these updates — so, all operators use a single version of the product.