Game On. Top Ten Ways To Improve Your Gaming Experience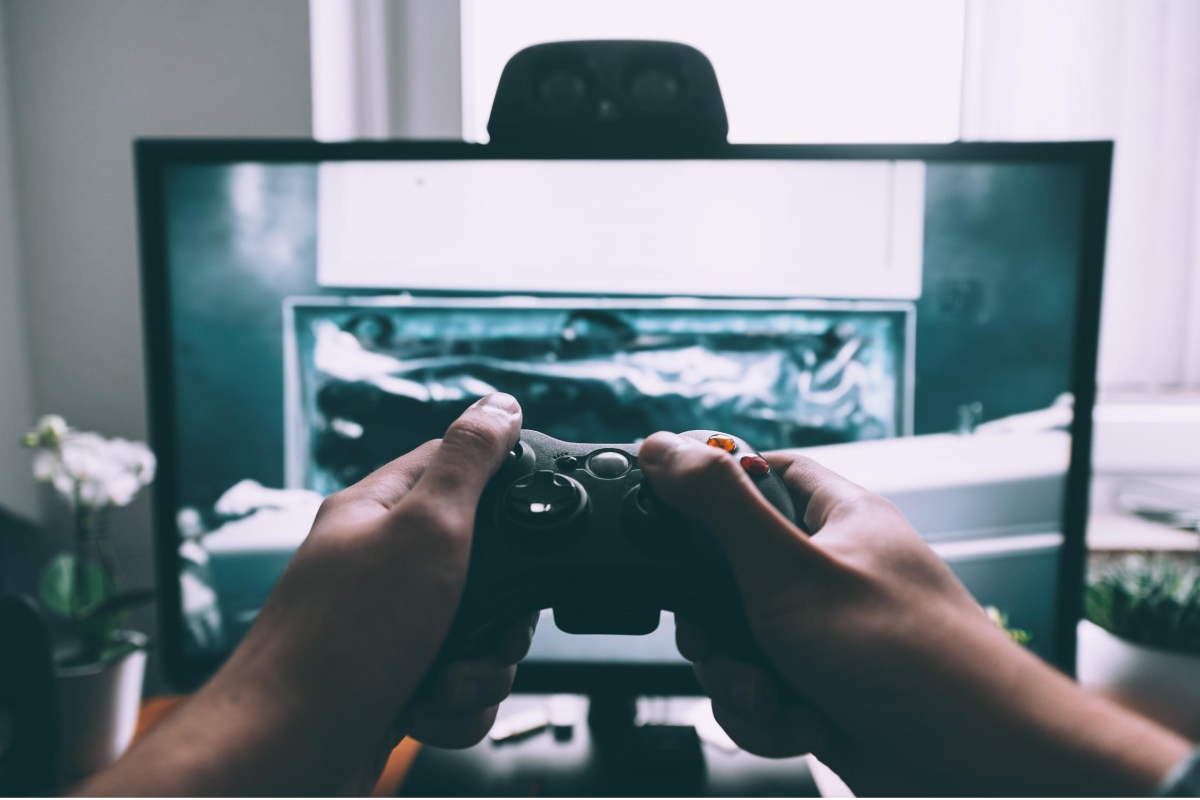 Reading Time:
5
minutes
The gaming industry has attracted attention and captured the hearts of people all around the world, whether it's casual mobile players or trophy hunters, young or elderly. Regardless of your preferred platform, console or PC, if you are a passionate gamer, you are always looking for ways to improve your personal gaming experience. There are a vast amount of methods to get the best out of your game, from upgrades to having the accessories that suit your playing style. While the latest games or headphones won't make you a better player, these tips can help you to enhance gaming time and enjoy it even more.
Comfort Is Key
Having a proper seat isn't about comfort only. The right chair allows you to take proper care of your body and health condition.
If you find yourself uncomfortable during gaming, then you might need to consider getting a new chair. Try to refrain from something too solid or hard, and at the same time, it should be furniture that can support your back correctly. Gaming chairs are specially designed to help you with these problems.
As an alternative, you could purchase a computer chair to fulfil your needs. However, make sure that you are comfortable while you game and nothing can cause any damage.
Also, if you use a console, pay attention to chosen seats and take enough pillows and blankets to make yourself cosy.
Switch To An SSD
Loading screens can take a long time while you're playing. While they can't be avoided, there are a few tricks you can do to help reduce the load time. One of the most effective ways is to upgrade your hard drive to an SSD that has more than 250 GB.
SSDs are faster and more reliable than usual disk drives and can be installed in PCs, the PS4 as well as the Xbox One. However, if you don't want to open up your console, you can add the drive to a USB 3.0 enclosure. This upgrade will provide more storage space and also some improvements in load times.
Opt For Better Sound
The sound quality is an important part of the gaming experience, allowing you to feel everything more realistically and be fully involved in the game. Fortunately, there are many settings to improve the sound of your games, yet more effective compared to good speakers.
Also, consider the surround sound system if you would like to feel a part of the game entirely.
Consider Higher Network Speed
Gaming performance often depends on essential factors such as software drivers, hardware and the overall configuration. Nevertheless, if you are playing online, your network speed also needs to comply. Network lags or slow connection between the router and computer can cause problems during the game.
A Windows Update will help to check whether your wireless network card has the latest drivers. However, if after a Windows update there are no improvements in network speed, try to connect with the Internet through the router. Also, you can use a gaming router that is effective in reducing network lag during an online gaming session.
Pay Attention To Computer's Power Settings
Effective power management is crucial during gaming, especially in case you prefer to play on a laptop. Make adjustments to your power settings and always observe if your laptop is plugged in the power outlet throughout the game. Only a few devices are able to function in active mode over a prolonged period without power. However, if you decided to use a laptop and would like to play a game away from the power source, there are some options regarding power management for a specific operating system.
During playing, nothing should distract you from full immersion in the game process. If you ever faced the feeling of throwing your controller at the wall or hard times to focus and relax, this natural remedy compound can help to enhance your experience of gaming.
Cannabidiol (CBD) is a non-psychotropic and non-addictive component extracted from cannabis plants and widely used for therapeutic purposes. It is a safe type of supplement known for its ability to help soothe symptoms of most physical and mental disorders and ailments. For all the gamers out there, it can be especially helpful in reducing anxiety caused by peer pressure, or simply be a helping tool for better focus on your game.
Bring Some Snacks
Since gaming sessions could take a while and make gamers forget about everything, make sure to surround yourself with some (healthy!) snacks and drinks to keep you hydrated.
Having snacks by your keyboard can help you have easy access to food, maintain needed energy level and minimise the interruptions from vital moments of the game.
Do Some Exercises
Make sure to pause the game from time to time and have a little stretch, so your body doesn't get sore from sitting in one position for hours.
Stretching is an important practice that helps to avoid muscles shorten and become tight while keeping them flexible, strong, and healthy. It can also improve posture, reduce stress and body pain, which is beneficial for all gamers.
Furthermore, try to strengthen your hand and wrist muscles with some exercises to make them more reflexive and quick to react.
Play With Friends
Playing with others tends to be much more fun and enjoyable. You can do this online or play with your friends together at home. No doubt, you can simply play alone, yet you can try to play multiplayer with other people, which unites you in a team and brings more joy.
Also, watching other gamers can help to have a better grasp of the game, discover new strategies and improve your skills.
Important Little Things
Reduce distracting and irritating external factors by wearing headphones and refrain from listening to music to devote all attention to the game. Also, consider preventing disaster by backing up your saved games on a regular basis as well as setting a suitable screen brightness level that reduces pressure on your eyes.
Getting the most out of your visual experience can also help to increase your gaming experience, which often comes down to tweaks. Play with default settings to ensure your output resolution and frame-rate are adjusted correctly.
These are just a few simple suggestions that you can do to be able to amp up your gaming adventure. However, if you are serious about being a gamer, remember to have necessary updates and upgrades from time to time. So, make sure you are always ready for improvements and changes to experience the most of your play time.

NOVOMATIC Ranks High in ESG Rating Reports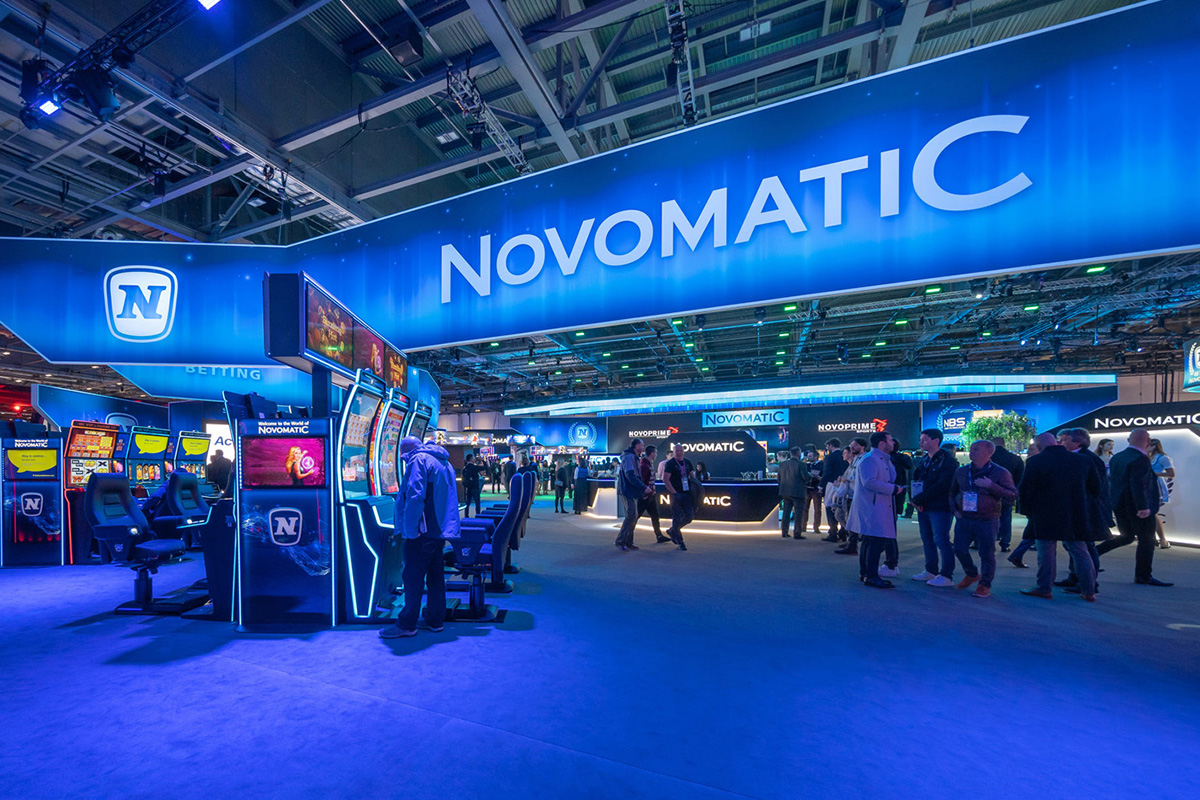 Reading Time:
2
minutes
Recent ESG ratings by leading rating agencies acknowledge NOVOMATIC's comprehensive efforts in managing Environmental Social Governance (ESG) factors with excellent risk and performance ratings. In this year's Sustainalytics ESG Risk Rating, NOVOMATIC has got the third rank.
As a clearly measurable and transparent asset, similar to financial performance, ESG has become an important element of evidence for investor and other financial stakeholder decisions. Companies have come to clearly acknowledge the significance of efficient ESG commitments and performance improvement in their long-term strategy.
In April, ESG ratings firm Sustainalytics assessed NOVOMATIC AG to be at "Low risk of material financial impacts driven by ESG factors." NOVOMATIC received an ESG Risk Ratings score of 18.8, placing it third among 80 international gaming companies rated by Sustainalytics and among the top 100 rated companies in the wider consumer services industry globally.
Rating agency ISS ESG also rates NOVOMATIC AG among the Electronic Devices & Appliances industry's top tier with a "C" rating and a decile rank of 4 in a rating dating of June. VigeoEiris Rating attests the company rank 19th out of 43 versus its European peers in the Technology-Hardware Sector in the V.E's ESG Assessment. NOVOMATIC AG receives "A" RepRisk Rating (www.reprisk.com) on a scale of D to AAA denoting "Low ESG Risk Exposure" based on RepRisk ESG data science.
"The consistently very positive assessments by leading international ESG rating agencies prove that our efforts to improve our non-financial performance and reduce risks related to Environmental Social Governance are being widely noted as above gaming industry average. We are very much aware of our responsibilities in terms of corporate governance as well as of the social and environmental impact of our business, and we work hard to take a proactive approach by implementing sound principles and best practices. For NOVOMATIC, topics like Responsible Entertainment, reducing the environmental footprint and occupational health and safety are part of our business philosophy," Johannes Gratzl, Member of the Board of NOVOMATIC AG, said.
New Research Says VR Consumer Content Revenue Will Exceed $7 Billion in 2025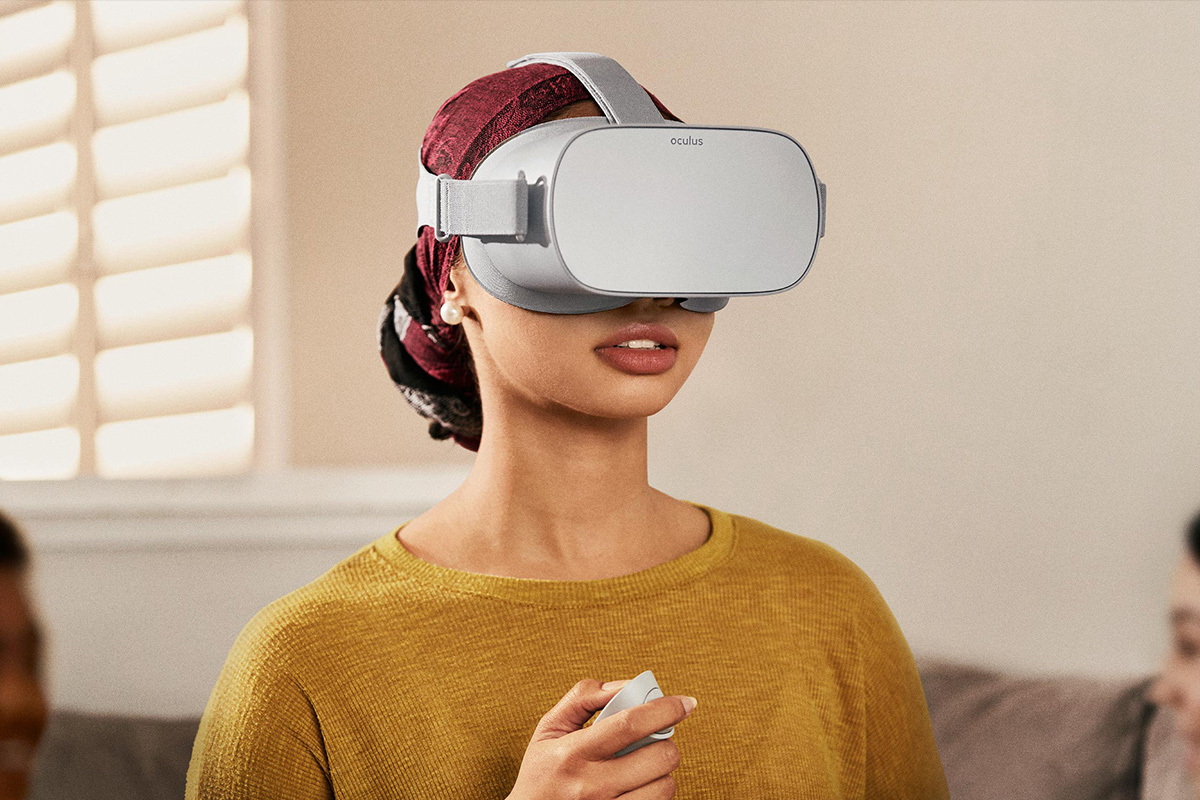 Reading Time:
< 1
minute
A new report from Juniper Research has found that consumer virtual reality content will bring over $7 billion in revenue in 2025, an increase of over 160% on the $3 billion it is expected to generate in 2020. The primary driver for consumer content in this space will be console gamers, which will account for 41% of revenue generated in 2025.
The new research, Virtual Reality Markets: Platform Trends, Market Analysis & Forecasts 2020-2025, expects console content revenue to be buoyed by a presence from larger developers that are often absent in most other VR platforms. The report also notes that standalone VR will be the fastest-growing user base in the next five years; taking over from smartphone-based VR, which will stall, following the exit of Google and Samsung from the market last year. Juniper Research expects mobile VR to decline over the next five years, with only 1.2 million headsets in use by 2025.
Trading the past for the future – an AllSported white paper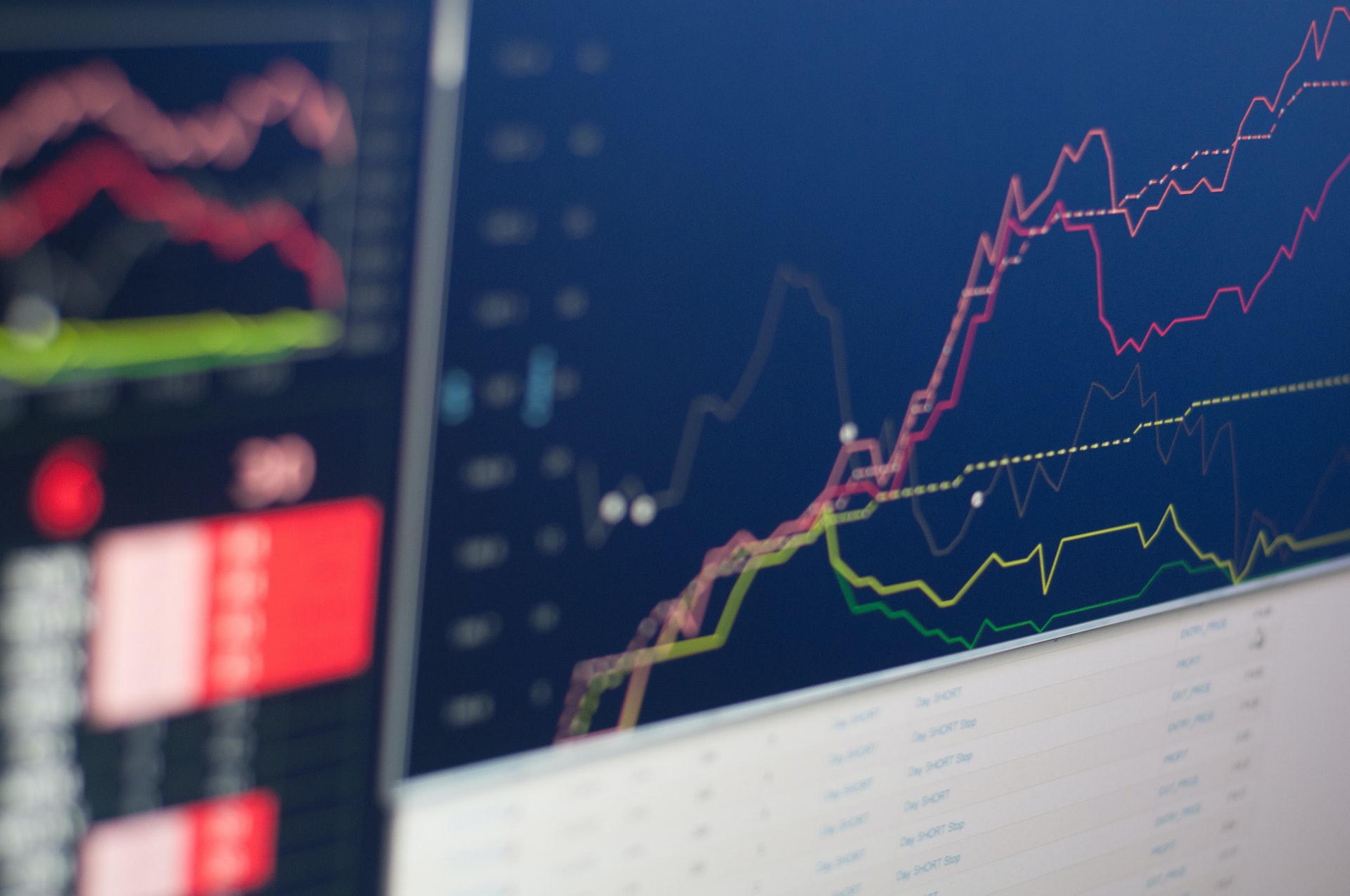 Reading Time:
2
minutes
Another lockdown has come and gone in the UK and luckily the good news and main difference from the first global shutdown is the continuation of major sporting events, including all racing, taking place behind closed doors. While not only is this good for our own mental health to get through the colder winter days, it is also critical for our industry.
The lack of elite sport throughout March, April and May was crippling for many. AllSported, the leading trading racing trading solution from Racing Post, recently released a research paper – Trading the past for the future – looking at the state of play in the trading industry post lockdown. The paper discusses how the exchanges are playing a huge role in pricing and look at what is next for the trading floor.
The damage from a complete wipeout of sport and of course the wider economic issues resulting from a global pandemic are still to be played out in full. While the gambling world is most definitely not bulletproof to wider economic factors there is a sense that this is not the only cause in the dropoff. As part of the research contributors from Banach Technology and TXODDS, partners in AllSported, take a deep dive into how the pandemic is highlighting changes across the trading landscape.
The paper discusses how horseracing bookmaking is a different beast and the nuances involved aren't being accounted for with ready-made solutions. The AllSported team spent some time speaking to both operators and platform providers and have come up with what they agree to be the main issues. The panel assembled came up with varying opinions throughout the research paper.
Key researcher and Head of Trading Solutions Alan Casey discussed the depth of the white paper and the effects of 2020 on horseracing trading saying:
'2020 has been a year like no other but from our research, we're seeing that this year has accelerated change that was already taking place rather than completely changing the direction of the industry. We now know customers have more time to expect the best customer experience and will no longer accept the norm across any industry and that includes betting.
'We'll be discussing the findings at this weeks Betting on Sports America conference and we're excited to share what we've found and how that's going to shape racing trading going forward.'
Download AllSported, Trading the past for the future from Spotlight Sports Group
here
.