Online casinos and slots are growing in popularity due to social isolation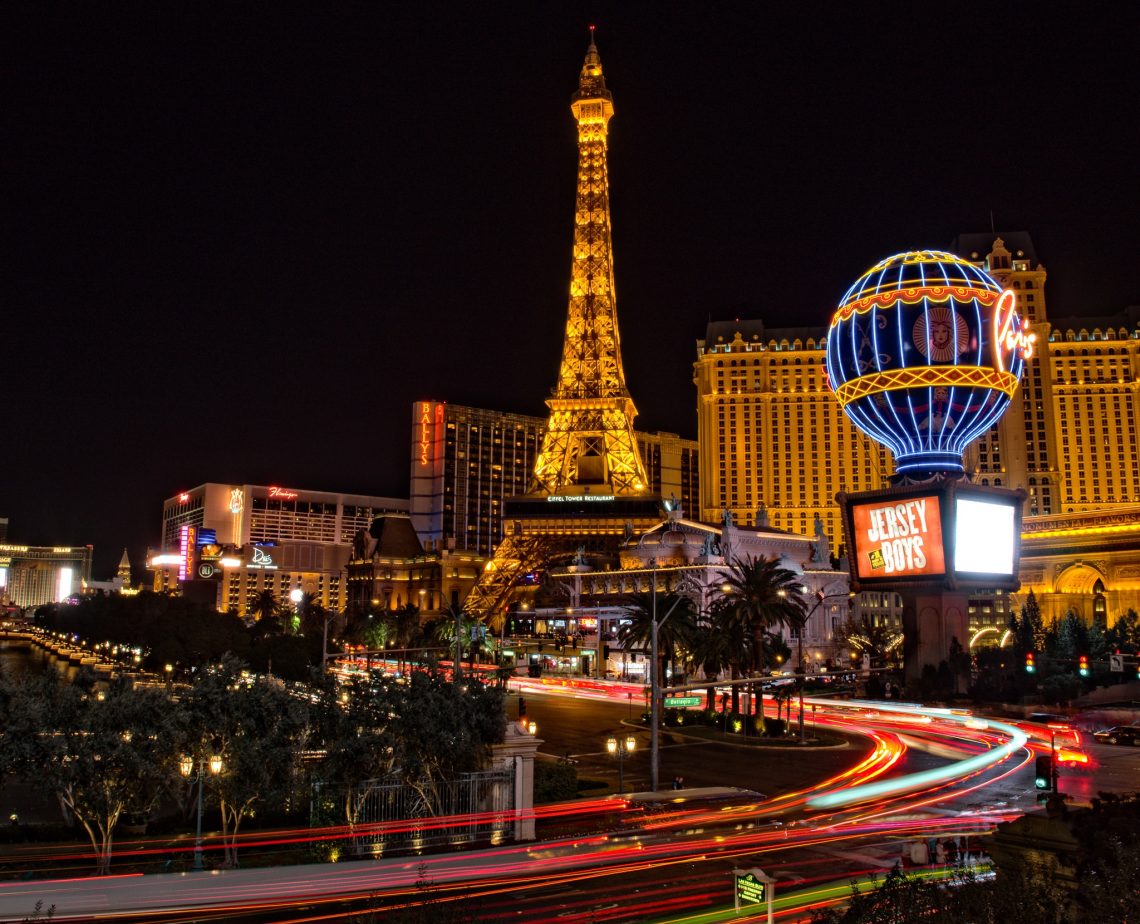 Reading Time:
3
minutes
If the online gaming and betting industry was consolidating its expansion before the arrival of COVID-19, social isolation has finished pushing online casinos as the prevailing leisure trend. Without risks, without moving from home and with a range of possibilities, both fans and new users always find a new proposal to tempt luck.
The main operators take advantage of this increase in demand to launch new and seductive promotions such as good casino bonuses and free spins without a deposit, which are the best way to start entering the world of Internet gambling houses and successfully attract thousands of new users every day.
Advantages of online casinos and free spins
Firstly, it is a legal gaming option that can be played from home, using the computer or mobile applications.
But also, thanks to the free runs, it is possible to get the most out of the money invested without additional costs. Basically, the user increases the profits by reducing the risk since, with the same money, he or she has a better chance of winning.
As if that wasn't enough, there are additional rewards that can come along with these free spins, for which you need to have a good search criteria and choose the best online casino offer or promotion.
To take into account
All users, especially new ones, should be aware that there may be some ambiguity in some sports betting bonuses, as they are not always free spins without a deposit. You should also be aware that the time frames for these promotions are often short and therefore you may not always be able to take full advantage. Finally, it is sometimes necessary to make a very high profit or to bet a large amount to withdraw what has been achieved with the free spins.
So how do you know which option is reliable? There are online comparators that select the best current online casino promotions and gather them so that new users can get informed about each one in detail.
This kind of sites gather the best online casinos at the moment, based on the promotion they announce and on the users' rating. It makes a selection in which it informs the free-spins, which are the requirements to obtain them, in which game they can be used, how the bonus package is composed and the average rating of the sports betting according to its users. This information is essential for responsible and reliable gambling.
However, it is always necessary to read the "small print" of each online casino and make sure that it has the certifications approved by the General Directorate of Gaming, which are usually found at the bottom of the websites.
How to get free spins and win with them
There are some tips and tricks to get free spins at major online casinos. Free spins have a higher probability of winning if certain guidelines are followed.
The first thing to do is to check in detail the promotion section of the portal and read the conditions in detail. Then, you can access the trial mode of the promoted slot machine, to check if you like it and if you understand the operation.  It is likely that by accessing the test mode, the casino will inform the specific promotion for that game.
Another tip is to frequently visit online casino comparators, which we talked about earlier, to be aware of the latest updates.
It is also recommended to subscribe to the newsletter or alert system of our favorite online casino to find out about free spins promotions as soon as possible.
Which online casino should we choose?
Once the above recommendations have been followed, the user may have to decide between the three or four online casinos that seem to fit his expectations or launch the most tempting bonuses.
The suggestion is to choose carefully and trust the most important names. It is almost always the most prominent gaming houses that offer the best conditions for free-spins, such as 888casino, Betfair Casino, Bet365 Casino, William Hill Casino, etc.
It is also important to verify the trajectory and the quantity and quality of users and ratings, as well as read some reviews about the casino in which we will trust our leisure and money. But as we play for fun, it is also very useful to use the "test mode" of the slot machine to use it and know if it is to our liking before making the first deposit.
No matter how tempting the offer is, the premise of playing responsibly should not be forgotten.

PressEnter Group Elevates CRM Capabilities with Optimove Deal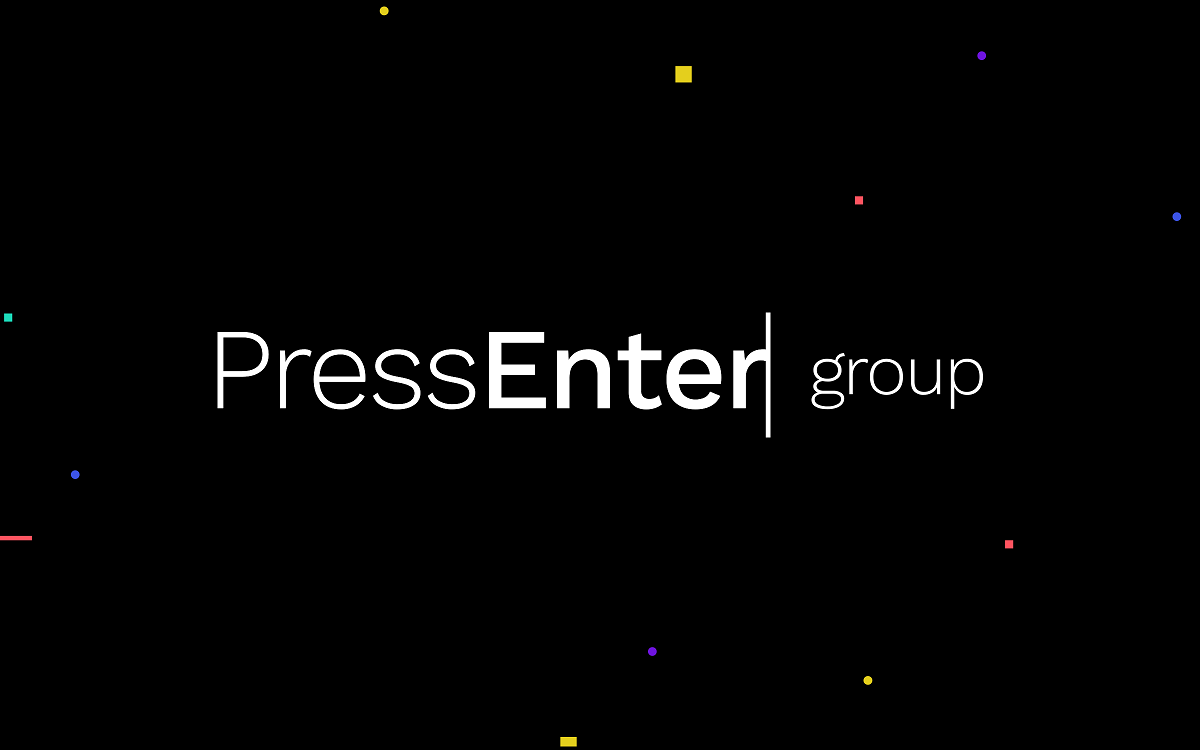 Reading Time:
< 1
minute
The fast-growing operator has partnered with the retention marketing leader to drive growth through AI-mapped CRM journeys
PressEnter Group, the dynamic operator of online casino brands such as 21 and Nitro Casino, has partnered with Optimove, the leading CRM Marketing platform,  in a bid to further scale its retention marketing efforts.
The partnership will power PressEnter Group's efforts to further automate its CRM processes in order to take the marketing activities to the next level. Optimove's AI-mapped CRM journeys, will allow PressEnter to  scale and manage hundreds of player segments, orchestrate real-time and scheduled multichannel campaigns, and measure the incremental value of each player interaction.
With a scientific, customer-led growth approach at the core of its player marketing efforts, PressEnter chose Optimove's for its data-driven  approach to marketing and AI capabilities to help the group unlock and enhance player lifetime value in a sustainable and responsible way.
The direct integration between PressEnter and Optimove has ensured expedited time to value and a seamless, effective technology stack that has enabled PressEnter to perfect player-experience on and off-game.
Lahcene Merzoug, Chief Executive Officer of PressEnter Group, said: "We are pursuing an ambitious and aggressive growth strategy in the markets where we are currently active but also in new jurisdictions where we believe  players will be receptive of our brands."
"Our unique retention strategies have been a key driver in our success to date but partnering with Optimove will allow us to significantly scale this activity, specifically  when it comes to automation and driving efficiencies."
Moshe Demri, GM EMEA at Optimove, said: "We are honored to be chosen by PressEnter Group to support its massive expansion efforts.  In a highly competitive market such as iGaming the only way for operators to grow is with exceptional CRM Marketing. Optimove is  committed to our clients' growth by providing marketers with highly sophisticated, AI-driven solutions that power personalised marketing  at scale.
"We are extremely proud and excited to enable PressEnter Group to expand its retention efforts, providing each player with the personalised experience they desire."
Hensel Grad Law Firm Joins All-in Diversity Project as Strategic Partner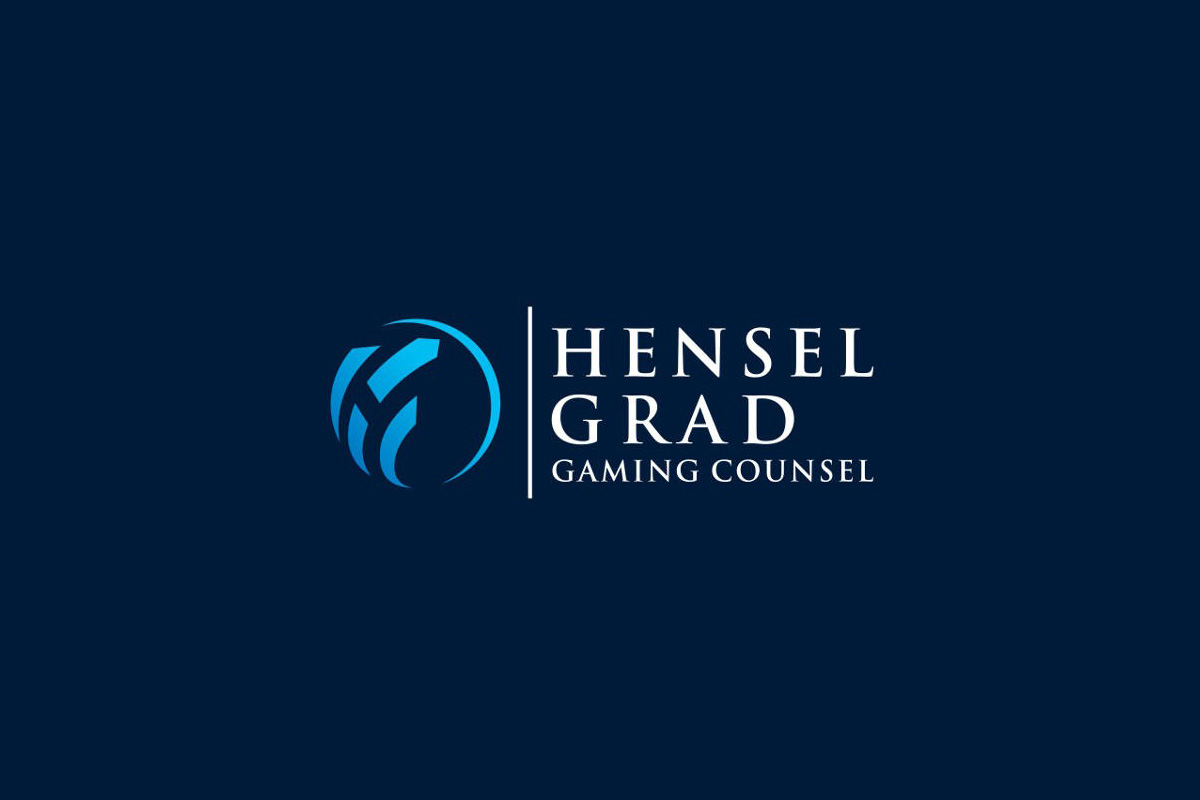 Reading Time:
2
minutes
The All-in Diversity Project has strengthened its network by signing the Hensel Grad Law Firm as its first strategic partner of 2022.
With more than 20 years of experience as gaming regulators and a thorough comprehension of how gaming laws are implemented and enforced, Hensel Grad is a gaming law and advisory firm positioned to serve an explosive gaming and sports betting industry in the US. Susan Hensel, one of the firm's founders, is also a long-standing member of the All-in Diversity Project Advisory Board.
As the central global resource for diversity, equality and inclusion, the All-in Diversity Project is a nonprofit committed to helping businesses around the world to become better companies through their DEI efforts.
"2022 is a key year for All-in. Not only does it mark the release of the third All-Index, which this year will include early insights into the impact of COVID and includes more big names than ever before, it is also the year that we start to step out of betting, gambling and gaming through our partnership with the British Standards Institute and launch of the first ever formally recognised Code of Practice for Diversity, Equality and Inclusion in the Workplace. At a time when the industry faces greater pressures than ever before, this offers us a unique opportunity to position the sector as a global leader in DEI. Our success has, and continues to be, driven by organizations and individuals committed to change. In Hensel Grad we get both," Christina Thakor-Rankin, co-founder of All-in Diversity Project, said.
"Hensel Grad is honored to join All-in as a strategic partner. What All-in has been able to accomplish in its first three years is impressive, and we look forward to being at the organization's side as it continues trailblazing for diversity, equality and inclusion in an industry where such growth is not only under a spotlight but also overdue. We are excited to help the organization reach even greater heights in the years ahead," Susan Hensel said.
WorldMatch Strengthens Partnership with Cristaltec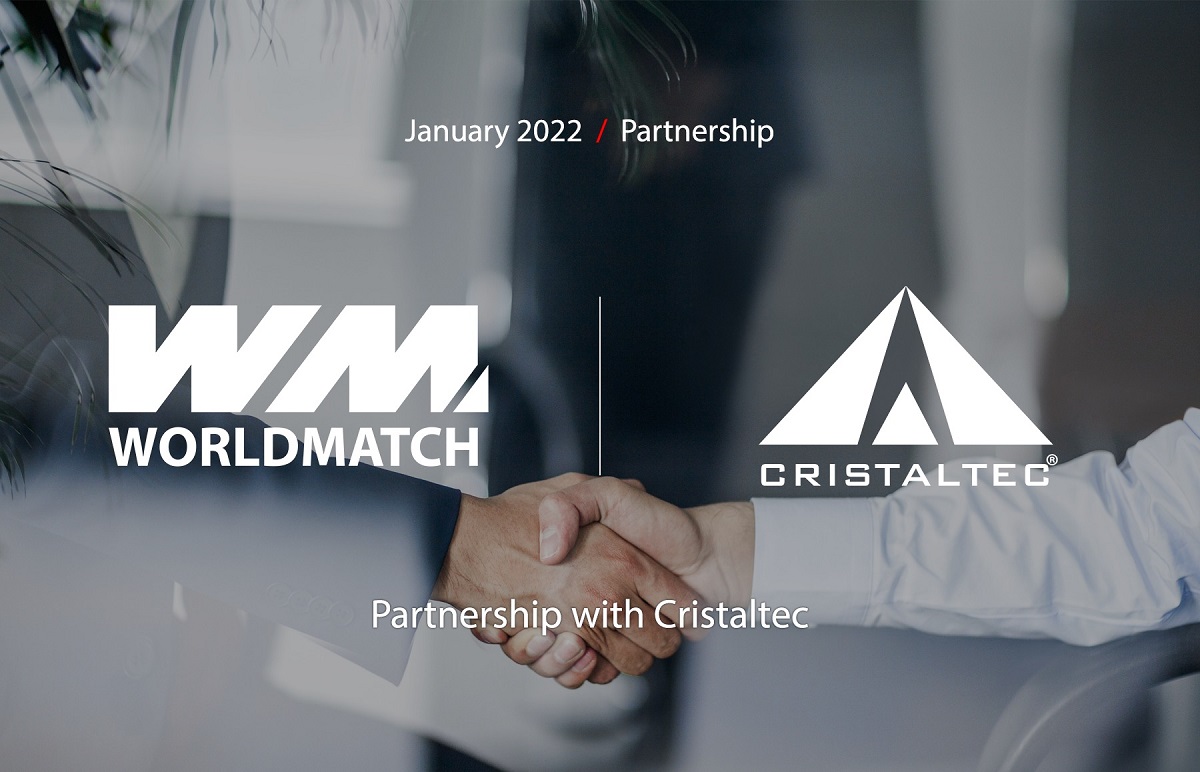 Reading Time:
< 1
minute
WorldMatch has strengthened its partnership with Cristaltec by agreeing to distribute Cristaltec's newest games to the Italian market.
WorldMatch is a pioneer and leader in the online market, an ever-expanding B2B provider who has provided for over twenty years what customers and players value the most: security, creative content, operational efficiency and innovative technology.
In addition to self-made slots, known and appreciated by operators around the world, WorldMatch will now also distribute products developed by third parties on the market.
After porting the most popular AWP / VLT Cristaltec games for the online market, WorldMatch will distribute Gallina d'Egitto Classic, Ghost Castle Classic, Blackout Classic, Egyptian Mythology, Vampire, Arizona, 7 Diamonds and Genius, for key customers in the Italian market.
"Cristaltec is a very important partner for us. We are excited to continue working together towards new goals. We are ready to enrich our gaming offer with these titles and we are honored to be able to present the new Cristaltec products to our customers. With this agreement we will further improve both the variety and the quality of our portfolio," Andrea Boratto, CEO of WorldMatch, said.
"We intended to invest and capitalize on our experience and ability to diversify and expand the gaming offer that has seen us and sees us as leaders in the AWP sector. After the acquisition of the Italian branch of the Inspired multinational for the VLT market, we are strongly committed to the online to bring our gaming philosophy to customers in this sector as well. The collaboration with WorldMatch, leader in the reference market, constitutes an important step for Cristaltec to carry out its goals of growth and consolidation to the online," Giovanni Agliata, CEO of Cristaltec, said.