Week 21/2020 slot games releases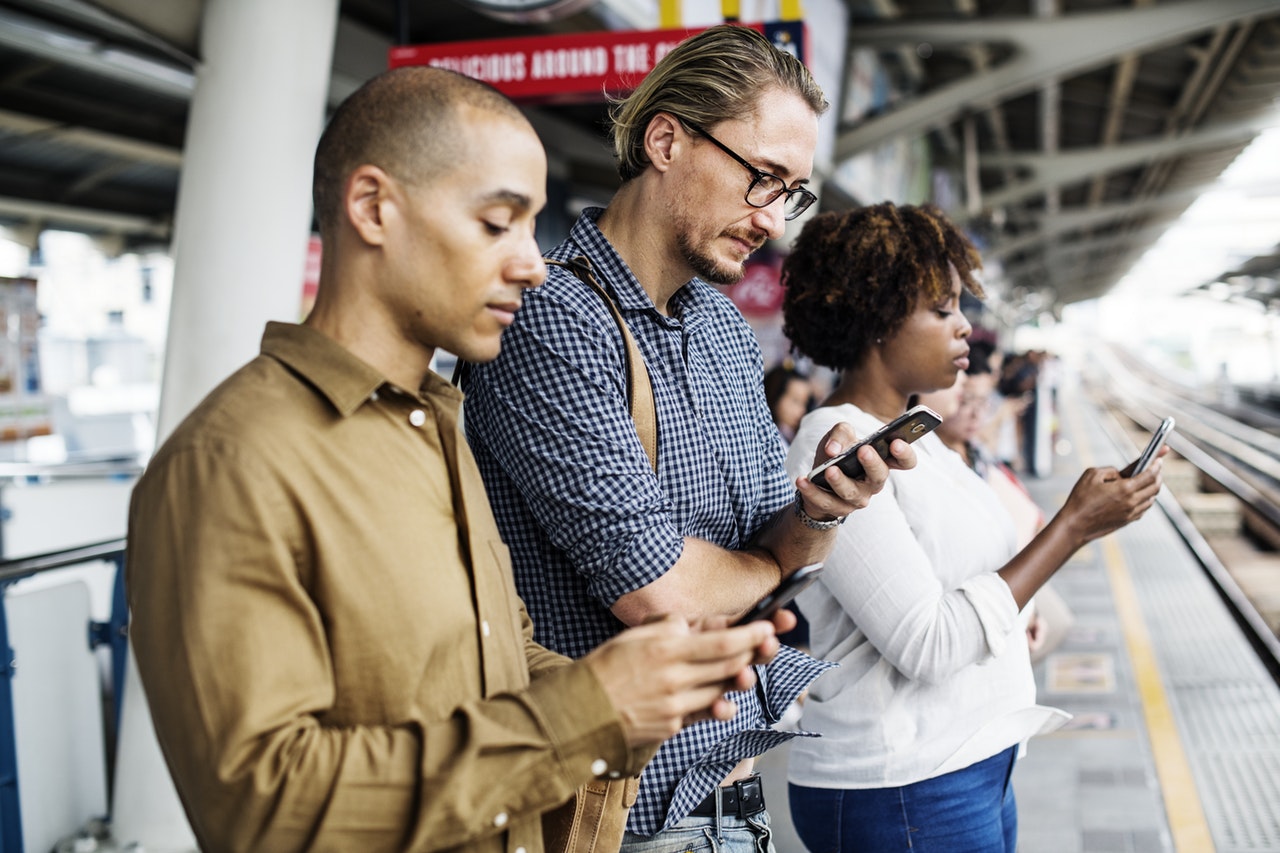 Reading Time:
4
minutes
Here are this weeks latest slots releases!
The latest Play'n GO release hit the market this week, a 3-reel video slot titled Charlie Chance in Hell to Pay. The game features a new character, Charlie Chance, as he lands himself in hot water and tries to outwit the devil herself to win his fortune. The unique and the retro style of the game are inspired by the works of animators such as Max Fleischer who pioneered the modern age of animation with classic characters like Betty Boop and Popeye. The choice of traditional fruit machine symbols on the grid also add to the timeless feel of this gridslot. This game is unlike anything we have previously seen from the slot supplier; it seems like, once again, they have broken their mould to deliver original, innovative content.
Pragmatic Play, a leading content provider to the gaming industry, has turned up the heat with its latest release Hot to Burn. The title takes the fast and fun gameplay of the traditional fruit machine staple and adds a fiery element with players being able to win up to 1,000x their stake. The 3×5 title offers a classic slot experience as players try to land all five flaming 7 symbols on the reels at the same time to win big.
Blueprint Gaming is rumbling into action with the launch of its latest slot Rhino Rampage, the first to incorporate the developer's new Lightning Spins™ bonus concept. Blueprint's brand-new feature is activated when six or more Lightning Spin Scatter symbols land on the reels, where players are given a minimum of three free spins to win cash prizes, as well claim one of the four in-game progressive jackpots.
iSoftBet, the leading online and mobile casino content provider, has launched its latest MegawaysTM slot title, Dragon Match MegawaysTM. Set in the heart of a sacred Chinese temple, this four-reel game offers players up to 3,136 ways to win and features cascading wins, with players looking to join two golden dragon symbols on the top tracker reel to form a complete dragon and trigger Free Spins. Dragon Match MegawaysTM also features iSoftBet's unique symbol matching mechanic, where if the two symbols in the top tracker reel are the same, they turn into wilds, as do all matching symbols on the two reels directly below.
Yggdrasil, the innovative online gaming solutions provider, has travelled back to medieval times in its latest smash hit slot, Arthur's Fortune. The 5×3 video slot contains a host of features for players to feast on as they join King Arthur and his legendary Knights of the Round Table in a quest for riches. The free spins mode is triggered if three or more Scatter symbols land simultaneously, with higher rewards for more symbols. During the bountiful bonus round, players are transported inside the castle where a wheel of fortune transforms a random symbol into wilds, leading to potentially huge wins, with more symbols transforming if more scatters hit the reels.
NetEnt has transformed one of the best-selling arcade games of all time for online slot fans with the release of Street Fighter II: The World Warrior Slot™, featuring a cast of eight original characters ready for combat. In a new spin on the classic video game from Capcom™, the new 5-reel, 5-row Cluster Pays video slot emulates the battle mechanics of the original title by pitting the player's chosen character against opponents and letting the reels decide which fighter is victorious.
Casino content developer WeAreCasino has launched its new slot game Classic Cherries. The game was co-produced by Silver Lining Studios, one of the industry's leading game development companies. This is the first game developed with WeAreCasino's brand new Slotbuilder engine. Based on a cult classic theme, Classic Cherries gives the iconic fruits, bells, bars, and sevens, a modern makeover and innovates the retro game's playstyle. This five-reel, nine-line slot exhibits brand new game features such as winning lines that start from the left or rightmost reel, multiple bonus game levels and mobile gaming enhancements.
Betsoft Gaming has released its latest slot QUEST TO THE WEST, which will take players East to West in search of untold wealth. The new slot features 5 reels and 25 paylines, delivering thrilling gameplay and stunning visuals. This game includes Walking Wilds, Respins, Instant Wins and up to 1260x your bet. Monkey King Walking Wilds will substitute for every symbol – grab three to enter the Free Spin round. Trigger the Quest to the West with three Monkey King Wilds. Each re-spin moves the Monkey King symbol one reel left. The spins will end when all the Monkey King symbols have gone, potentially stacking immense wins. Collect 15 or more Monkey King Symbols and fill up the Meter of the Heavens for an Instant Win of 1000x.
Why You Need A VPN When Gaming Online In 2020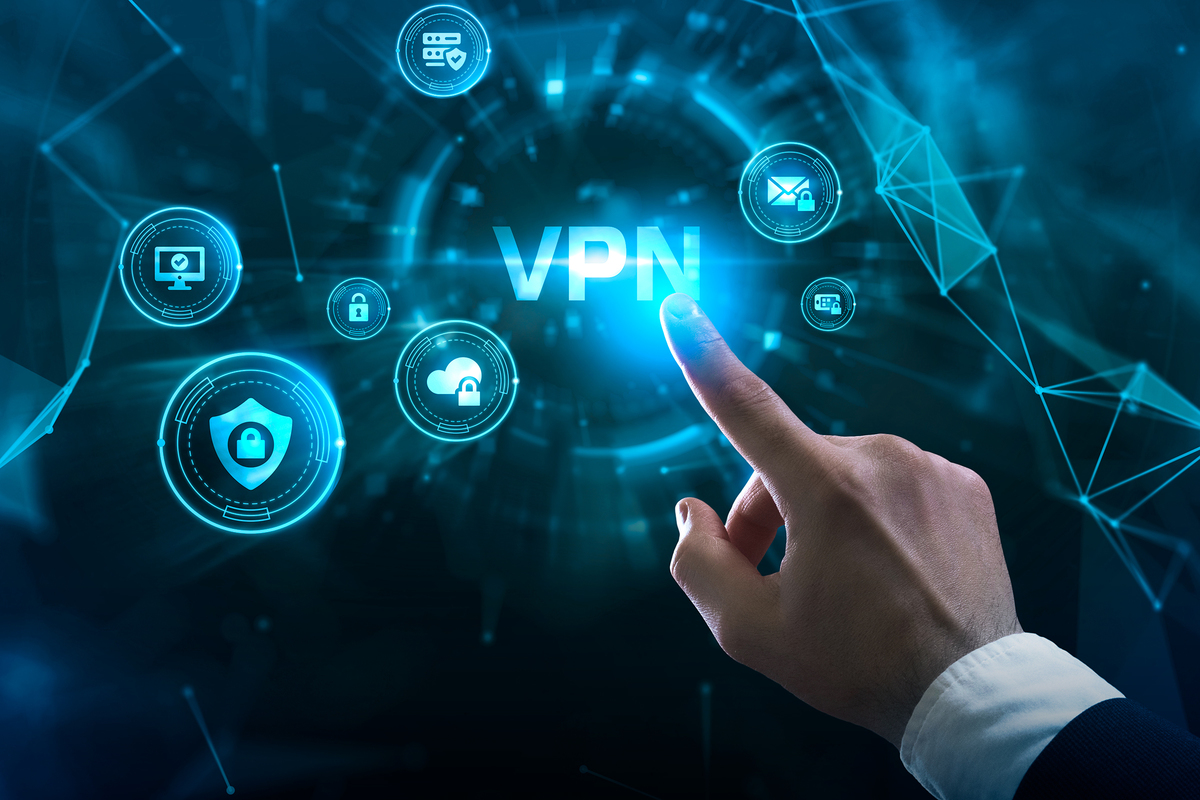 Reading Time:
2
minutes
There's no doubt that 2020 has been an eventful year so far. So much has happened that, amid it all, a lot of serious news has been glossed over. One of the big news stories happening in the background of everything else is the increased awareness of online risks. In the US, the focus has been on China and its access to data gathered by the TikTok app. But that is far from its only manifestation.
The problem with focusing the surveillance issue on China is it disregards the fact that this is going on in the US and many European countries. Democratic governments have justified surveillance for the sake of security, but it is exactly this which has left us open to the threat of other countries doing the same.
If you are gambling online in 2020, you should definitely be aware of all the potential issues. You are doing online financial transactions all the time, and your online activity can be tracked legally and illegally.
A virtual private network (VPN) is the first line of defense against surveillance and other cyberthreats. Here is why you need a VPN when gaming online in 2020.
Avoid pattern recognition
All good online gaming platforms have regulations against pattern recognition through their systems. After all, pattern recognition can be used to cheat you out of your money. However, it is better to be safe than to be sorry, especially if you like trying out new platforms.
With a VPN active, your activity cannot be traced to your IP address. Therefore, pattern recognition breaks down. Of course, this will not help you on sites which you should know by now to avoid. If a site does not implement strict protocols that prevent it from tracking you based on your user profile, it needs to be avoided at all costs.
Data and identity theft
Another issue that can occur when you are gaming online regularly is that any hacker who is able to view your activity can make conclusions about your financial situation. They can use this, along with other data they have gotten from your online activity, to steal your identity and get away with whatever you have in your bank accounts.
A VPN is the best defense we have against data and identity theft. Click here for more info about the best VPN that works with all Apple devices. You should be covered whether you are using a PC or mobile.
Keep the government out
While you may not be as wary of your government as you are of hackers, they do have a lot more power. If we've learned anything from twenty-first century politics, it is that our rights to privacy and independence are not as set in stone as we thought, no matter where in the world we are.
Ideally, no one should be vulnerable to surveillance. We have become desensitized to our data being gathered by anyone with financial or other interests, but it is past time that we stop simply giving into it.
A VPN is more necessary than ever in 2020, especially if you are gaming. Get the right VPN now to protect yourself from online threats.
Betway increase La Liga presence with Real Betis shirt sponsorship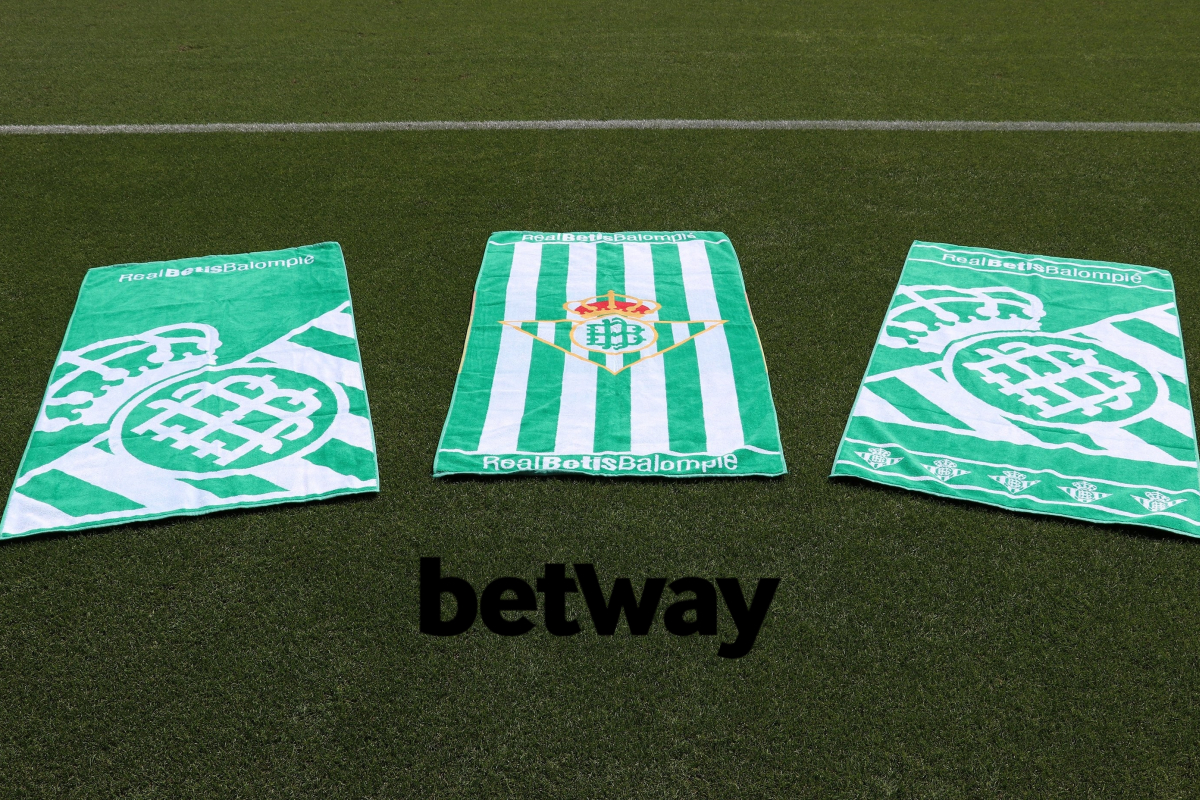 Reading Time:
< 1
minute
Two-year deal increases company's European football portfolio.
Global online betting and gaming company Betway has signed a two-year deal to become the official shirt sponsor of Spanish top-flight football club Real Betis Balompié.
The partnership will see the Betway logo appear on the famous green and white jersey from the start of the 2020/21 La Liga season as well as around the perimeter of their Benito Villamarin stadium.
Anthony Werkman, Betway, CEO said: "Real Betis play in one of the most popular leagues in the world, where we already have a tremendous presence. We couldn't be happier to be partnering with one of the established clubs with a great history. We look forward to showcasing Betway to their fans and the people of Seville."
Ramón Alarcón, General Director of Business of Real Betis Balompié added: "At Real Betis we have been working in the digital environment for many years to increase the value of our advertising assets. This sponsorship agreement, which is the most important quantitatively in our history, recognises this work, for which we are proud. In addition, the agreement comes with a leading company in the sector, with scrupulous compliance with current regulations."
Betway have been prominent shirt sponsors and betting partners in La Liga since 2018, as well as sponsoring Premier League club West Ham United in England since 2015, in addition to many other deals in the sport throughout the continent.
EQ-Connect aiming for 'single customer view' across multiple betting operators to help problem gamblers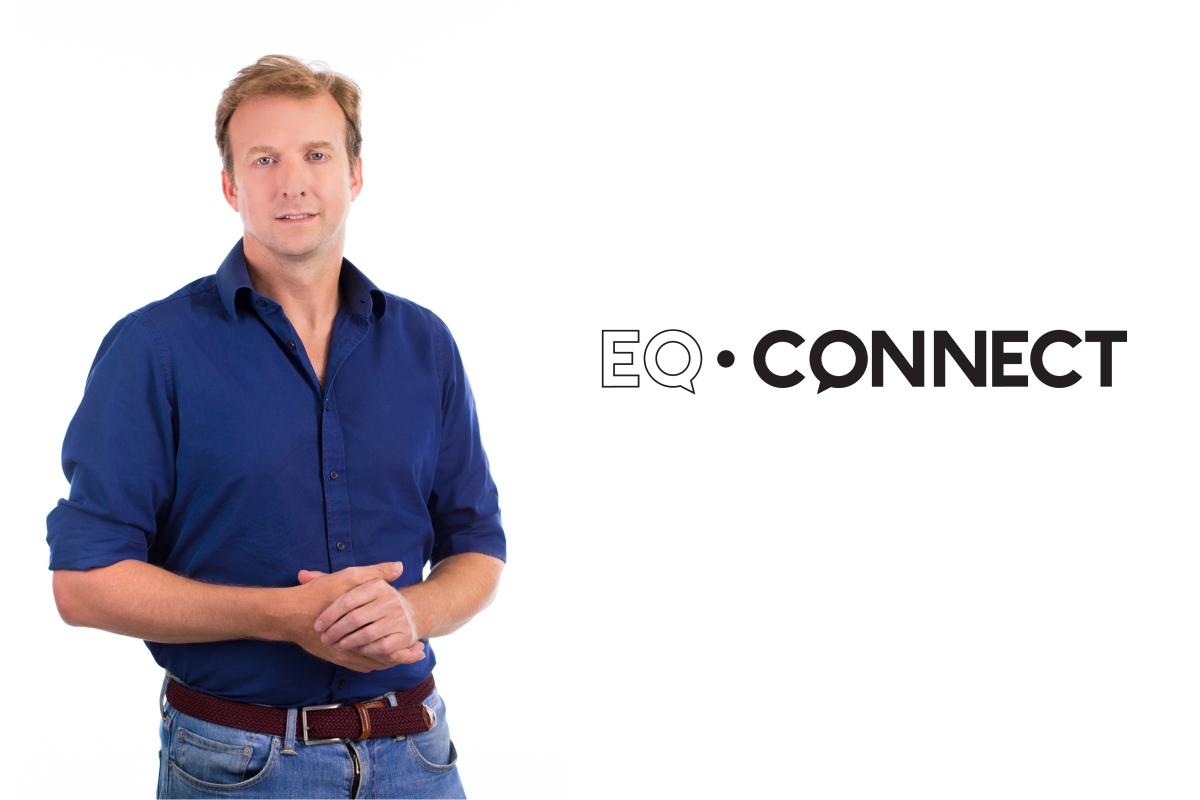 Reading Time:
2
minutes
Behavioural analytics solution supports 'at risk' players and the gambling industry by creating a common view of a player's risk of harm across all UK operators
The UK Gambling Commission is reportedly seeking a universal solution that Betting and Gaming Council (BGC) member operators could employ to give them a common view of a players risk of harm in order to better protect players who bet across multiple accounts. One potential solution has now been developed for the UKGC, operators and players by the UK data specialist EQ-Connect.
EQ-Connect is a behavioural analytics and technology company focused exclusively on safer gambling.  Founded in 2019, it aims to collaborate with the UK online gambling industry to develop a cross-operator view of a player's risk of suffering gambling related harms. The founding team of industry veterans has developed a credible solution to allow operators to use to better understand risk in a player's cross operator gambling activity.
EQ-Connect is seeking to collaborate on a pilot project with a number of leading UK operators to deploy a real time platform capable of creating and delivering an aggregated, cross-operator view of any behavioural markers of problem gambling.
This new solution would enable effective, consistent and early interventions by operators when players are most at risk and wherever they choose to play. Aggregating cross-operator real time data delivers clearer insight which leads to better decisions, better interactions, and safer customers.
EQ-Connect was founded to mitigate three core issues:-
1/ How can gambling operators really protect players when they are blind to their activity on every other gambling site?
2/ How can the gambling industry protect players before their play becomes harmful and unaffordable?
3/ How can the operators protect players at exactly the moment they are losing control?
EQ-Connect is funded in part by Innovate UK, the UK Government's innovation agency. It is also a Pending Certified 'B Corporation' business, meaning it is well on the way to full certification in the next 12 months. Certified B Corps are a new kind of business that balances purpose and profit. They are legally required to consider the impact of their decisions on their workers, customers, suppliers, community, and the environment.
Will Mace, CEO at EQ-Connect said: "However capable or well-intentioned any single operator is, it is almost impossible for them to really protect at-risk players, when the player can so easily 'go next door' and start playing with another operator, or more likely, lots of other operators – who currently have no way of knowing if a new player is at-risk. A welcome bonus could be the straw that break the camel's back. By creating a common view of risk, players can be protected wherever they choose to play.
This is a very complex project however – and collaboration with a willing industry is the key to success – and to a safer, more sustainable gambling environment for all."