Daniel Wallach (Wallach Legal LLC) to join speaker lineup at the Sports Betting & Casino Summit North America 2020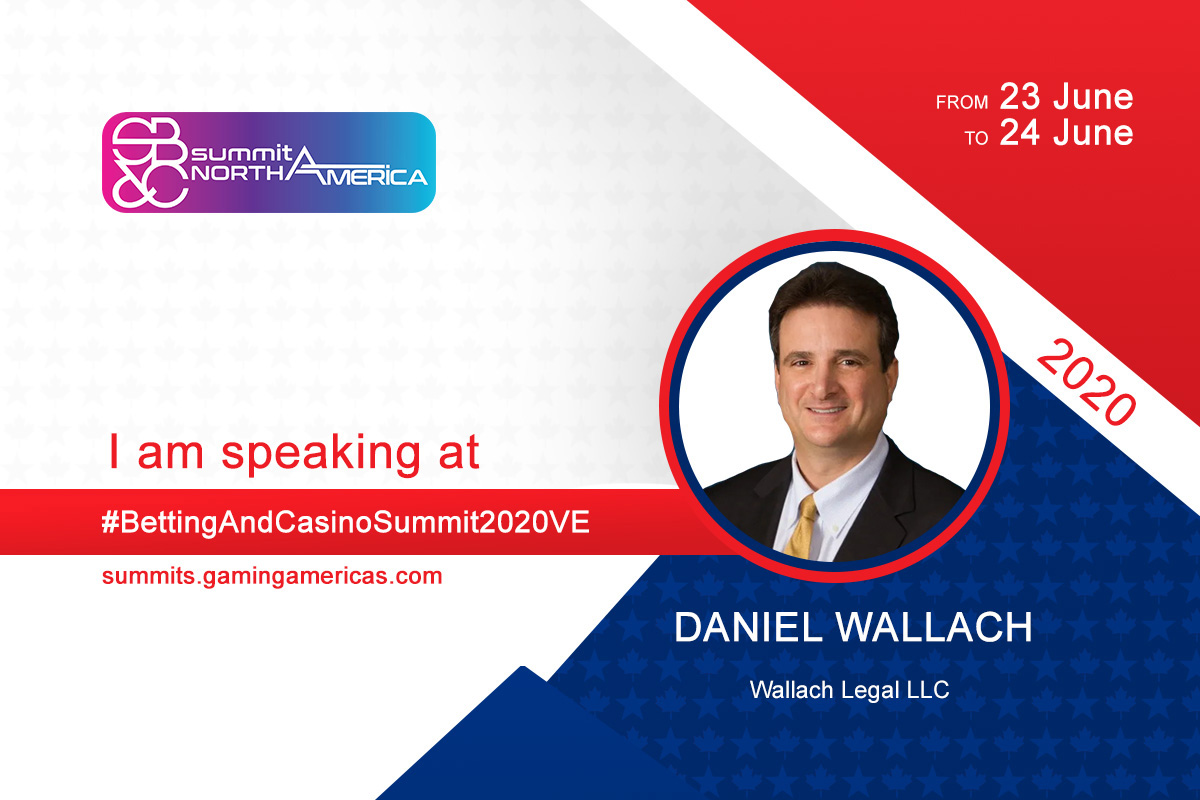 Reading Time:
3
minutes
The Sports Betting & Casino Summit North America (Virtual Conference) will open its virtual doors between 23-24 June and we are taking time to introduce you to the experts that will be joining the panel discussion.
The top industry companies have all confirmed their interest and you need to be there too! The virtual seats are limited, so hurry and register now to secure your seat(s)! REGISTER HERE
We are honored to announce that Daniel Wallach (Founder at Wallach Legal LLC) is going to be among the speakers that will share the insights at our first conference in the North American region!
Daniel Wallach is the founder of Wallach Legal LLC, a law firm devoted principally to the burgeoning field of sports wagering and gaming law in the United States. Known as "The Sports Betting Attorney," Dan has counseled professional sports teams, sports betting operators, fantasy sports companies, sports data providers, integrity monitoring companies, casinos, racetracks, video game manufacturers, and start-up companies in navigating the complexities of U.S. gambling laws and regulations.
He also speaks regularly to lawmakers and policymakers seeking guidance on the policy aspects of sports betting legislation. He has testified before the California Legislature, the Kentucky Legislature, and the New York Senate as a subject matter expert on legal issues relating to sports betting. Dan was also a featured panelist at the 2018 Summer Meeting of the National Conference of State Legislators from the Gaming States, where he was part of a panel discussion on the nuances related to possible sports betting legislation emerging in the wake of the Murphy v. NCAA decision.
Dan is the co-founding director of the University of New Hampshire School of Law's Sports Wagering and Integrity Program, the nation's first law school certificate program dedicated to the regulatory and legal aspects of sports wagering. He is an adjunct professor of law at two ABA-accredited law schools: the University of New Hampshire School of Law and the University of Miami School of Law, where he designed the nation's first law school course programs centered on sports betting law and regulation
Dan is a general member of the prestigious International Masters of Gaming Law (known as the IMGL), an invitation-only organization for attorneys who have distinguished themselves through demonstrated performance and publishing in gaming law, significant gaming clientele, and substantial participation in the gaming industry.
As one of the nation's foremost legal authorities in the field of sports gambling, Dan has become the "go-to" attorney to discuss sports gambling in the national media. He has been cited over 1,000 times by media outlets, including the New York Times, Washington Post, Wall Street Journal, USA Today, Boston Globe, ESPN and Sports Illustrated. Dan has been interviewed over 300 times on radio and television, including by ESPN's Outside The Lines, The Dan LeBatard Show, The Dan Patrick Show, and The Tony Bruno Show. He regularly appears on sports and news radio stations around the country to discuss the legalization of sports betting and the latest sports law controversies of the day.
Dan is a legal analyst and contributing writer for The Athletic, and serves on the editorial and advisory board of LawInSport. He is the host of Conduct Detrimental, a weekly sports law podcast that explores the latest sports-legal controversies with a hard-hitting look at on and off the field legal battles that are shaping professional and collegiate sports. 
Dan is also a seasoned litigator and appellate attorney. He is Board Certified in Appellate Practice by The Florida Bar and is AV-Rated (the highest level attainable) by Martindale-Hubbell. He is a 1991 graduate of Hofstra University School of Law, where he graduated with distinction (top 2% of his graduating class) and was Notes and Comments Editor of the Hofstra Law Review. 
Dan began his legal career as the judicial law clerk for the Honorable Jacob Mishler, the former chief judge of the United States District Court for the Eastern District of New York. Upon the conclusion of his one-year clerkship, Dan joined the New York office of Weil, Gotshal & Manges, where he was a member of the Business and Securities Litigation Department (which, at the time, was the nation's largest law firm practice group devoted to the practice of federal securities litigation). Prior to forming his own law firm, Dan was a shareholder at Becker & Poliakoff, where he practiced for nearly 20 years, concentrating in business and appellate litigation and representing clients in the regulated gaming industry.
Telephone: +1 305-725-9688
Email address: [email protected]
Website: https://sportsgaminglaw.com/

Gaming Americas Weekly Roundup – May 9-15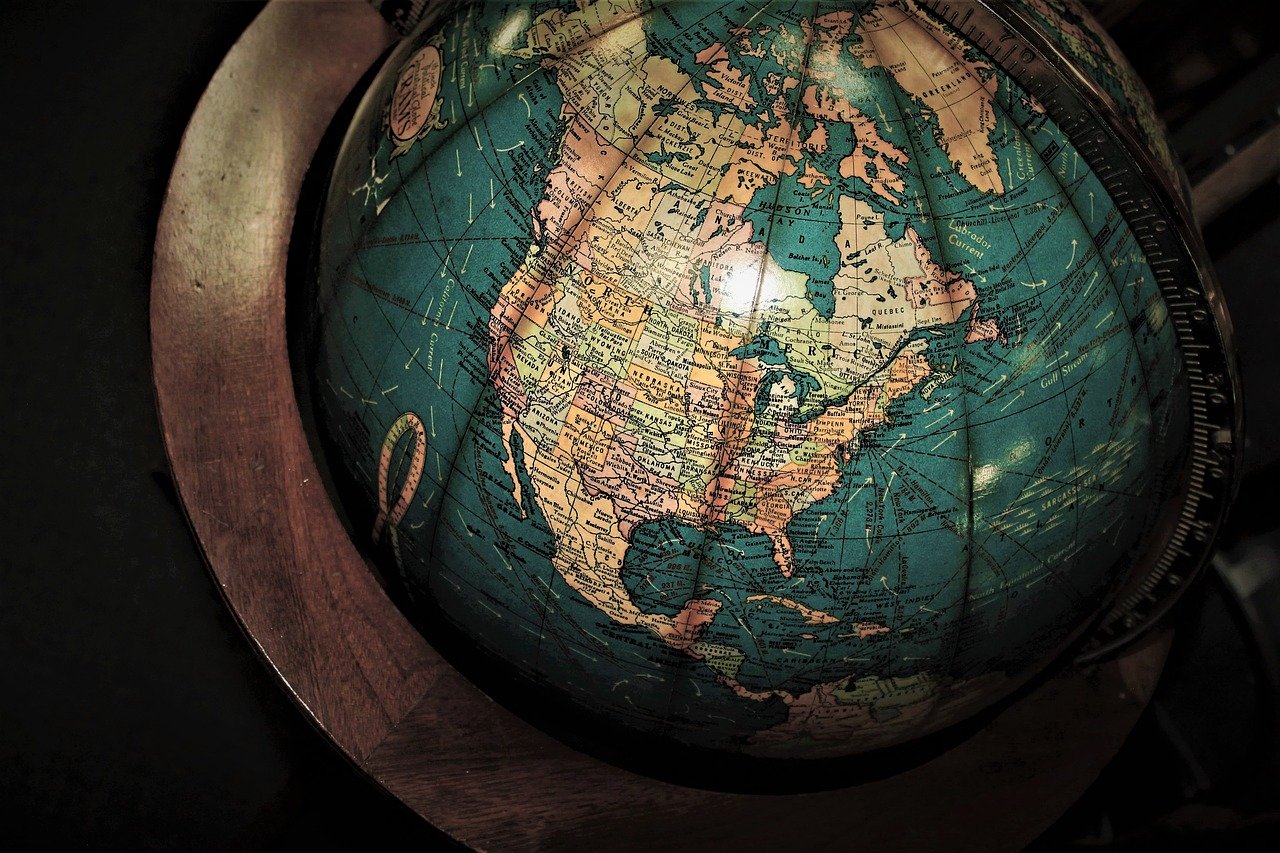 Reading Time:
2
minutes
Welcome to our weekly roundup of American gambling news again! Here, we are going through the weekly highlights of the American gambling industry which include the latest news, new partnerships and new appointments. Read on and get updated.
Latest News
DraftKings has reported revenue of $417m in Q1 2022, an increase of 34% compared to $312m during the same period in 2021. Revenue for the company's B2C segment grew to $404m, an increase of 44% compared to the three months ended 31 March 2021.
The Safety Consultation and Training Section (SCATS) of the State of Nevada's Division of Industrial Relations recognises two Boyd Gaming properties – Main Street Station Casino Brewery Hotel and California Hotel and Casino – for successful entry into the Safety and Health Achievement Recognition Programme (SHARP).
Galaxy Racer has launched a fund in North America to support women in esports. The project, called HER Galaxy, features safe and empowering online platforms for gamers who identify as women.
BetMGM has announced that the first BetMGM Poker Championship is scheduled for June 23-26 at ARIA Resort & Casino in Las Vegas. The tournament, scheduled during the 2022 ARIA Poker Classic, will lead four days of BetMGM poker events.
Saracen Casino Resort has launched its BetSaracen mobile sports betting app and has become the second gaming company in Arkansas to accept mobile wagers. Saracen is also accepting wagers through the BetSaracen website.
Leadstar Media has announced that it is fully licensed and operational in the state of West Virginia. The sports wagering supplier license issued by The West Virginia Lottery allows the company to partner with and promote the legal betting sites in the state.
Partnerships
Ruby Seven Studios has announced a new partnership with Chicago-based online gaming company ODDSworks Inc. This partnership will expand Ruby Seven's vast content library of games to include ODDSworks' most popular games across Ruby Seven's suite of social casino applications.
BetMGM has announced that the company now is the exclusive Sports Betting Partner of the Houston Astros. This marks BetMGM's first relationship in Texas.
Sycuan Casino Resort announced that the organisation has signed a one-year endorsement deal with San Diego Padres Pitcher Joe Musgrove. As a part of this new agreement, Musgrove will be featured in upcoming marketing campaigns, promotions, social media content and make exclusive casino appearances.
New Appointments
Fanatics has announced the appointment of preeminent fintech, e-commerce and marketing executives Lydia Jett and Jonathan Mildenhall to its board of directors.
Infinite Arcade, the blockchain platform built to launch the mobile games industry into the metaverse, has announced the appointment of marketing industry leader Andrew Dubatowka as Core Contributor to their Product Marketing Department.
Digital audio advertising platform AdTonos has appointed Tony Moustakelis, former Director of Business Development at iHeart Media, as Business Development Director (US).
Super Group announced the appointment of Natara Holloway and Jonathan Jossel to its Board of Directors, effective immediately. These appointments increase the number of independent Board members and take the total directors on Super Group's Board to nine.
Parleh Media Group announced that popular Canadian soccer broadcaster James Sharman has joined the company as an investor and new Head of Soccer Content.
Game Play Network Inc (GPN) has announced that it has appointed Ian Smith as the company's Chief Technology Officer (CTO).
Gaming Americas Weekly Roundup – May 2-8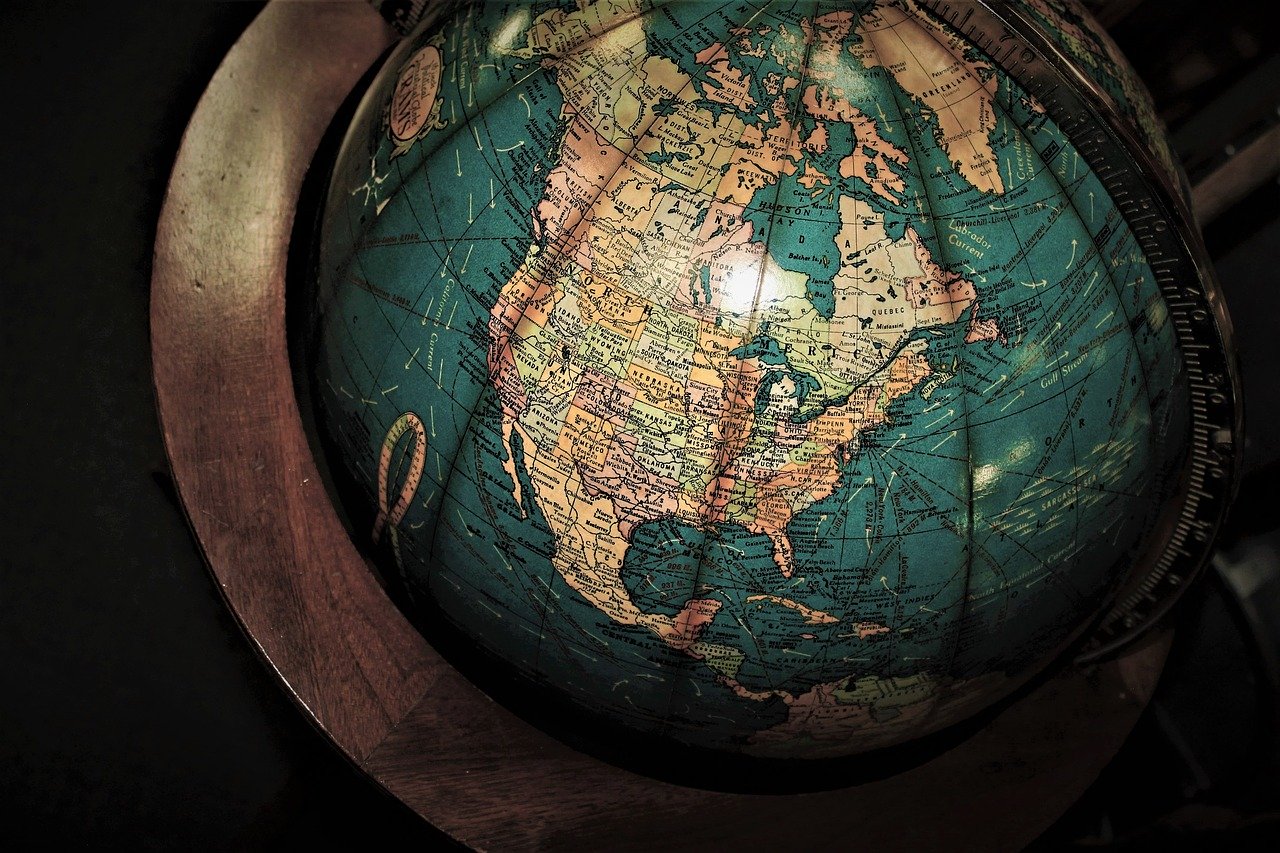 Reading Time:
2
minutes
Welcome to our weekly roundup of American gambling news again! Here, we are going through the weekly highlights of the American gambling industry which include the latest news, new partnerships and new appointments. Read on and get updated.
Latest News
Light & Wonder Inc has announced that the Company has completed the previously announced legal entity name change from Scientific Games Corporation to Light & Wonder Inc in connection with its recently announced rebranding pursuant to the sale of its Lottery business.
Beach Point Capital Management LP has announced a $30 million private credit investment in GAN Limited, a leading full-service internet gaming software-as-a-service provider.
Kings Entertainment has announced that the company's common shares commenced trading on the OTCQB market under the ticker "JKPTF". Kings Entertainment's common shares will also continue to trade on the Canadian Securities Exchange (CSE) under the ticker "JKPT".
Brazil's Senate has passed a cryptocurrency law project that seeks to give more clarity and protect users from different cryptocurrency-related scams that have happened in the country. The project will now advance to the Chamber of Deputies, which will be responsible for debating and approving or rejecting this new project.
The Massachusetts Senate has passed a bill that would allow legal sports betting – but with a prohibition on many forms of marketing – in the state. The chamber reviewed Senate Bill 2844, which added a clause to the Massachusetts General Laws clarifying that sports betting, whether online or land-based, was not a form of illegal gaming.
Aristocrat Gaming has broken ground on a new manufacturing facility in Henderson, Nevada. Henderson Mayor Debra March joined hundreds of Aristocrat team members for the groundbreaking celebration.
International Game Technology PLC (IGT) has announced that it has become the first U.S. supplier in the gaming industry to receive Global Gambling Guidance Group (G4) responsible gaming accreditation for its sports betting operations.
Maine governor Janet Mills has signed a bill that would allow for both retail and tribal-operated online sports betting into law. LD 585 would allow for the state's four Native American tribes to apply for a license to operate online sports betting.
Ainsworth Game Technology has successfully installed its award-winning Historical Horse Racing System (HHR) and 100 machines at The Brook in Seabrook, N.H. It marks the first time HHR machines have been utilised in the recently opened New Hampshire market.
The Michigan Gaming Control Board (MGCB) has announced the addition of fantasy contest operator license applications to its official website. The agency may now issue two types of licenses.
FlowPlay has announced the launch of a new in-game fundraising campaign to benefit the American Cancer Society (ACS).
Partnerships
FanDuel Group has announced a multi-year partnership renewal to become an Official Sports Betting Partner of the New York Yankees.
playAWARDS has added experiential entertainment brand Lighthouse Immersive to its growing portfolio of reward partners.
New Appointment
FanDuel Group has appointed David Jennings as its Chief Financial Officer. Jennings will be responsible for oversight of all FanDuel's finance functions including FP&A, strategy, accounting, procurement, tax and treasury in support of the company's Sportsbook, Casino, Racing, Daily Fantasy, Retail and corporate functions.
New Acquisition
Playmaker Capital Inc. has acquired The Sports Drop, a US-based sports media company that focuses on NFL, NBA, MLB and collegiate sports coverage.
EveryMatrix signs patent license agreement with IGT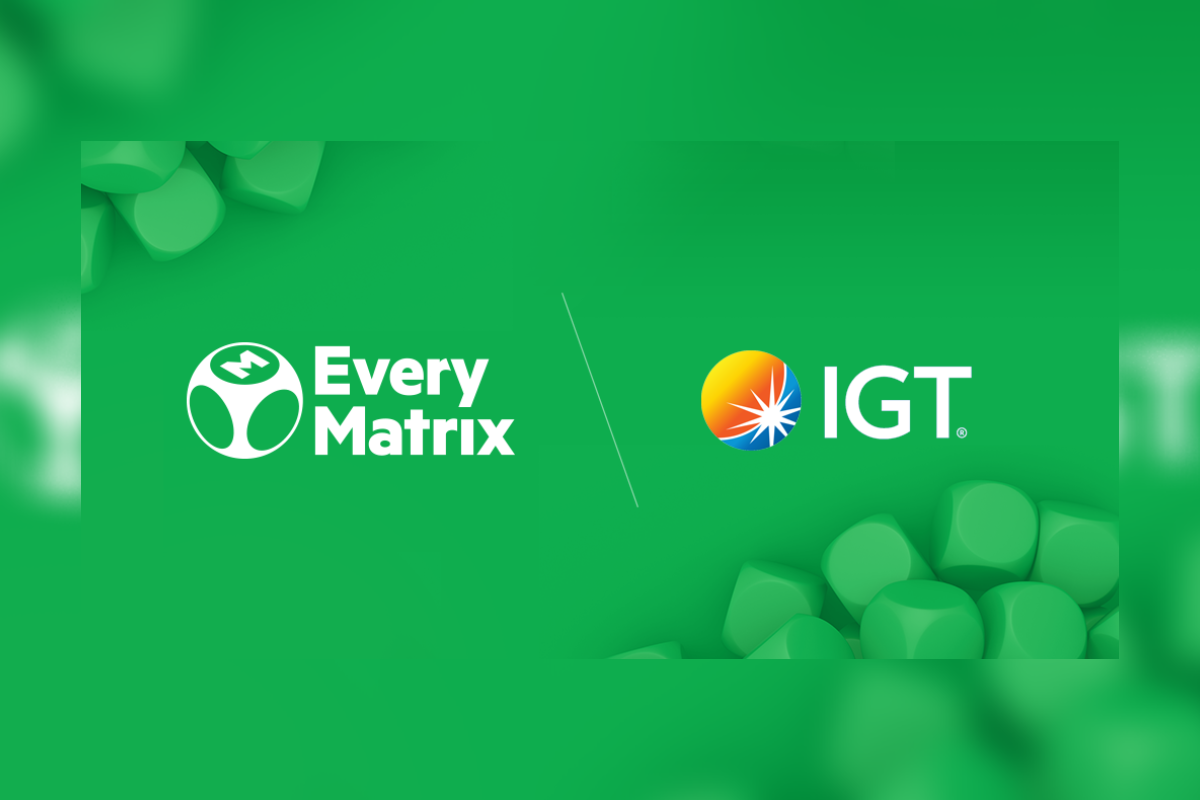 Reading Time:
< 1
minute
iGaming provider EveryMatrix has just signed a patent license agreement with IGT, holder of the largest slot game feature patents portfolio in North America.
This agreement will allow EveryMatrix to offer slots across North America that utilize patented game features within IGT's portfolio and others in IGT's game features patent licensing program, increasing EveryMatrix's reach and strengthening its position in the U.S. and beyond.
Erik Nyman, President EveryMatrix Americas, comments: "Signing a patent license agreement with IGT was an important milestone in our U.S expansion. Through this agreement, EveryMatrix will have access to IGT's game feature patents, allowing us to distribute our gaming content to partners across North America."
Stephen Calogero, VP and Deputy General Counsel, Global Gaming and Intellectual Property at IGT said: "We are pleased to add EveryMatrix as a member of the game features licensing program which has fostered unprecedented innovation for game mechanics across the industry."