Week 25/2020 slot games releases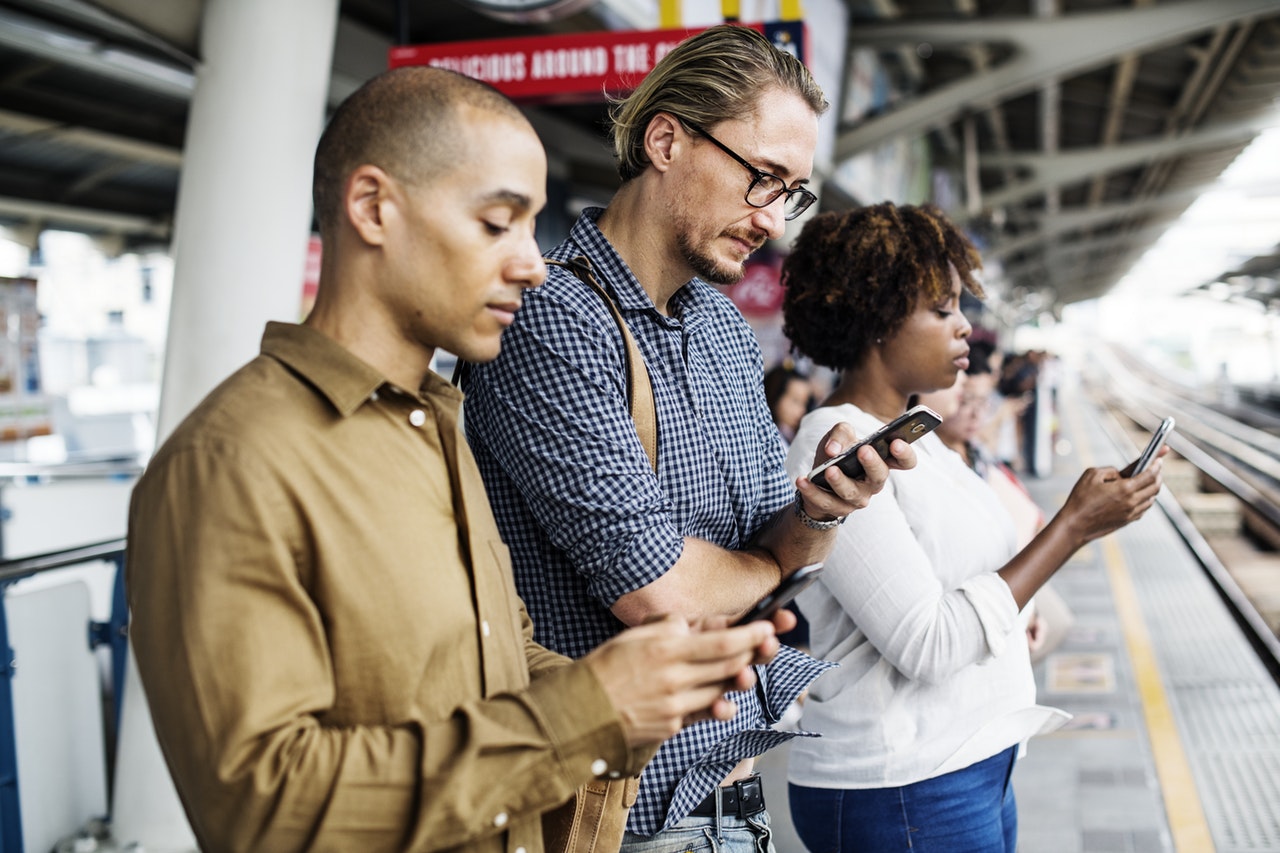 Reading Time:
4
minutes
Here are this weeks latest slots releases!
Endorphina's brand new slot – The Rise of AI – is a 5-reel, 3-row, 10 payline slot game that will bring players right into a new cyber world packed with robots, cyborgs, neon lights, techno music and many uncertainties. After the global pandemic, humanity wanted to keep themselves safe and built AI X-50. But they didn't expect the AI to seize all power and automate the world they once knew. Because of this, most people lost their jobs, live under the poverty line, and are struggling to survive. To keep society afloat, the AI randomly gives away some money.
Zynga Inc. , a global leader in interactive entertainment, announced the initial release of a new feature, Dragons of Westeros, for the hit mobile game Game of Thrones Slots Casino, inspired by the acclaimed Game of Thrones television series from HBO®. This new feature begins rolling out today on the heels of the game's one year anniversary, putting the most powerful beast from the realm into players' hands. In this new feature, players that have reached level 20 will receive an egg that incubates an infant dragon. Once born, players will name and feed their hatchling, growing it from hungry newborn to powerful creature, bringing fire and strength to their efforts to rule all of Westeros.
Habanero has announced the network-wide launch of its latest action-packed video slot, Scopa. The thrilling new release invites players aboard an unforgettable train journey through some of Italy's best-known cities, enjoying the country's most popular card game of the same name along the way. A proud national tradition dating back to the 18th century, Scopa (meaning broom) awards points for those who 'sweep' the table by matching another player's card and is counted among Italy's most-loved games.
Climb up Mount Olympus and battle mythological creatures in the search for the mighty griffin in Kalamba's latest slot title, Griffin's Quest. The mythical Medusa, fierce Manticores, pixies and unicorns feature in this epic title packed with engaging features to keep players entertained as they chase the big wins. The 6×5 high-volatility slot offers a timeless theme with high win potential making it a great addition to operators' lobbies. As well as featuring Kalamba's signature HyperBonus feature which allows players to shortcut to the Frees Spins rounds, Griffin's Quest also offers progressive free spins, the Wheel Bonus and the Magic Split Symbol.
Pragmatic Play, a leading content provider to the gaming industry, has released a thrilling new title, Three Star Fortune. The 3×5 video slot sees the three ancient Chinese Gods of Wealth meet on the reels to bless players with huge wins. Each God symbol acts as an Expanding Wild, filling the reels with winning combinations. If all three Gods converge on the reels on a single spin, then a respin is triggered and will stay activated if Wilds continue to land. With multipliers of up to 500x, Three Star Fortune has players immersed in the culture of luck, promising considerable wins.
Play'n GO announced the release of Troll Hunters 2 into the market today, a sequel to their hit 2013 slot Troll Hunters. After a hugely successful exclusivity period with Kindred, Trolls Hunters 2 is now being introduced to the market on general release. The game was a big hit with the operator who announced it in September last year with a campaign under the hashtag #2019GameOfTheYear. Troll Hunters 2 is a gridslot centred around the Troll Hunters, Ylva, Borghild and Astrid, protecting their village form a fearsome troll threat. Once again, Play'n GO have taken their popular gridslot format and tweaked it to bring a new dimension to their brand of entertainment.
Evoplay Entertainment has announced the launch of its immersive new slot title, Fluffy Rangers. The game sees five charming forest friends compete for the prized title of 'Knight of Rabbitland' in an epic jousting contest set in a magical faraway forest. Players enjoying the Tournament Free Spins Round are encouraged to collect all five Fluffy Rangers symbols, at which point Wild ranger symbols burst onto the reels for a thrilling chance to win big. In an industry-first for social media marketing, the game's lovable characters can also be used as face filters on Instagram for players in search of a fully interactive entertainment experience.

NVIDIA Introduces the Next Generation in Cloud Gaming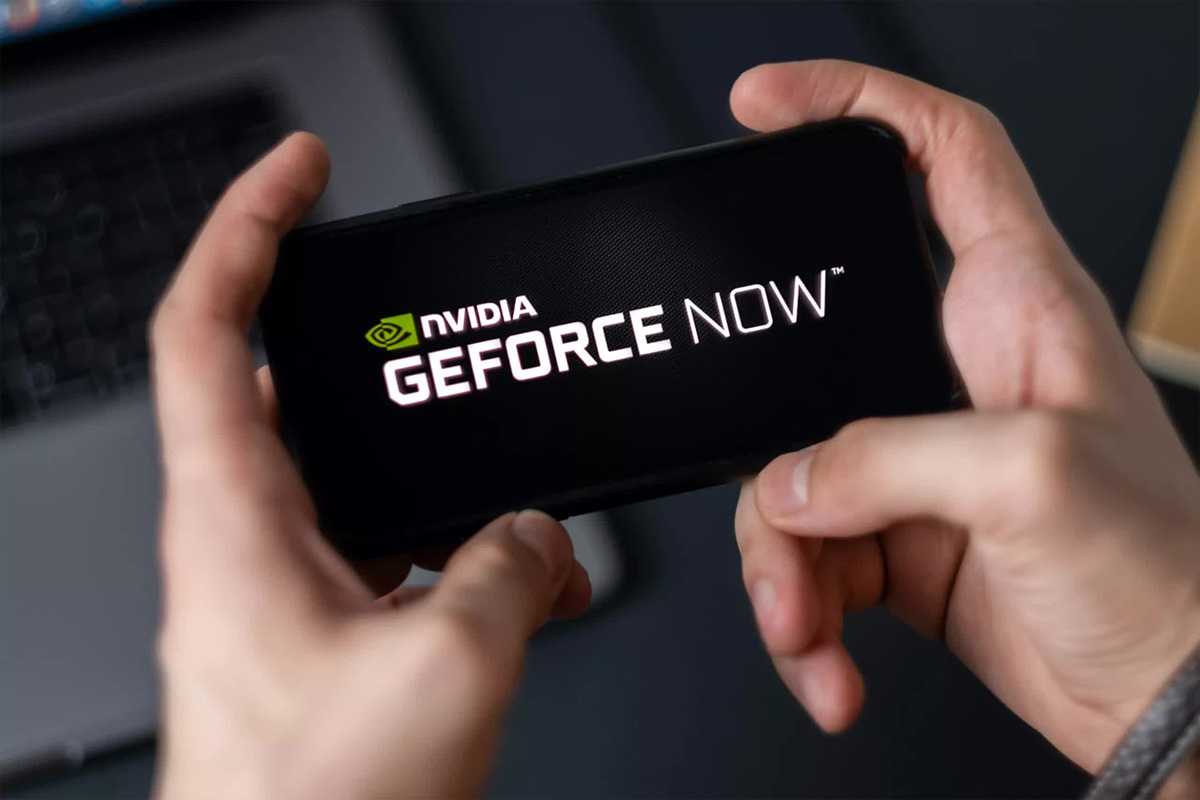 Reading Time:
2
minutes
NVIDIA announced its next-generation cloud gaming platform — delivering GeForce RTX 3080-class gaming on GeForce NOW — available exclusively in a new, high-performance membership tier.
The GeForce NOW RTX 3080 membership tier provides gamers with access to the greatest-ever generational leap in GeForce history, delivering cloud gaming's highest resolutions and fastest frame rates, paired with the lowest latency.
Each cloud GeForce NOW SuperPOD consists of over 1000 GPUs that deliver more than 39 petaflops of graphics horsepower. Each instance is 35 teraflops of performance, nearly 3x that of an Xbox Series X.
"Gaming is enjoying a multi-decade expansion as technology continues to make new game experiences possible. There are more genres than ever. The lines between gaming, sport, art and social are increasingly blurred in video games," Jensen Huang, founder and CEO of NVIDIA, said.
"While we continue to drive the most advanced gaming technology with GeForce RTX, we have dedicated the past decade to refining and expanding GeForce NOW cloud gaming to bring the best gaming platform to anyone with a computer. I am thrilled to announce our second-generation GeForce NOW SuperPOD — it's a giant leap forward," he added.
The new GeForce NOW RTX 3080 membership enables games to run at up to 1440p on PC and Mac clients, 4K HDR on NVIDIA SHIELD, and up to 120 FPS in the PC, Mac and Android apps. GeForce NOW RTX 3080 members will also have exclusive access to RTX 3080 cloud gaming rigs — slices of the SuperPOD — configured with AMD Threadripper PRO CPUs, 28GB of DDR-3200 memory and PCI-GEN4 SSDs. GeForce NOW RTX 3080 members also get the longest session lengths and the most control over persistent in-game settings of any membership tier.
Leveraging NVIDIA Adaptive Sync technology, GeForce NOW reduces system latency and syncs frames to provide the smoothest cloud gameplay, with the lowest measured end-to-end latency. While most users will experience a discernible reduction in latency, RTX 3080 members streaming at 120 FPS will observe the greatest benefits through high frame rate synchronisation. In the lowest latency mode, these members can experience total latency as low as 60ms — comparable to the latest game consoles.
Seedify Taps Blockpass for KYC Provision in Blockchain Gaming & NFTs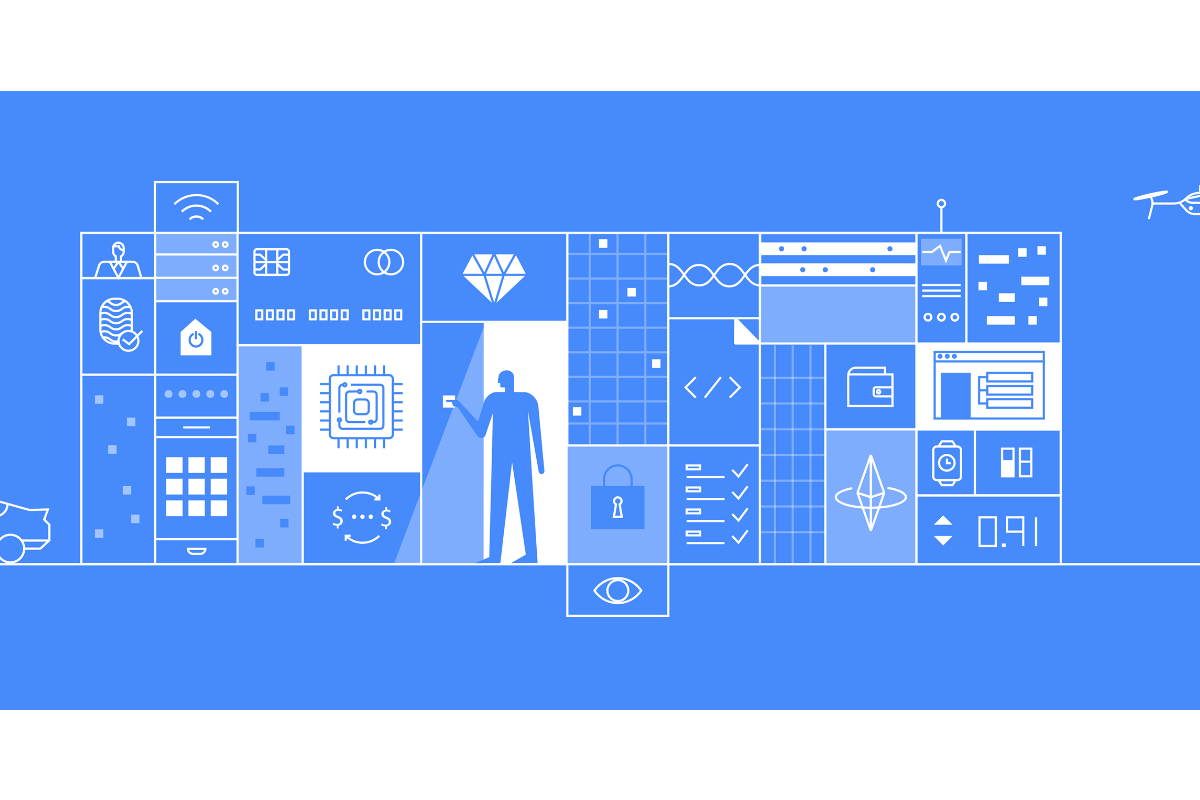 Reading Time:
2
minutes
Blockpass, the pioneer of On-chain KYC(TM), is excited to announce its growing partnership with Seedify, the gateway to blockchain gaming. Seedify will be using Blockpass' proprietary KYC solutions to provide a safe, secure and compliant ecosystem where gamers and gaming enthusiasts can enjoy the benefits of blockchain and cryptocurrency.
Seedify is a blockchain gaming-focused incubator and launchpad ecosystem which provides support and opportunities for innovators and project developers through access to funding, community and partnership building, and a complete support system to help drive the future of gaming and blockchain. The project is assisting gamers as they begin to explore new avenues, spending time on games and taking advantage of opportunities to earn in-game item NFTs and tokens. Through holding $SFUND, users are able to buy game tokens before they're listed on the market, by participating in IGOs (initial game offerings) on the Seedify Launchpad.
Blockpass is a digital identity verification provider which provides a one-click compliance gateway to financial services and other regulated industries. Through Blockpass, users can create, store, and manage a data-secure digital identity that can be used for an entire ecosystem of services, token purchases and access to regulated industries. For businesses and merchants, Blockpass is a comprehensive KYC & AML SaaS that requires no integration and no setup cost. You can set up a service in minutes, test the service for free and start verifying and on-boarding users. Currently with more than 160,000 verified user identity profiles, Blockpass facilitates instant onboarding, and to date almost 5000 services have taken advantage of this opportunity to get access to users with reusable digital identity profiles.
"Seedify is a leader in the blockchain gaming industry and we were delighted to work with them to bring our compliance technology to that space," said Adam Vaziri, Blockpass CEO. "By bringing seamless and efficient identity verification to gamers we hope to facilitate a safe and secure ecosystem where they can play and earn."
"Blockpass' compliance software provides a vital solution, ensuring ease of use, along with a safe and secure KYC process," noted Levent Cem Aydan, Founder and CEO – Seedify. "This gives us the ability to seamlessly and efficiently onboard new users, maintaining the integrity of our platform and giving our community confidence that their private data is protected."
Blockpass has grown significantly in size and use since its inception, both in the number and range of users and organizations it has partnered with and the scope of its work. Blockpass continues to develop its digital identity protocol with updates and additions to improve the compliance experience. The existential need for DeFi projects to be regulatory compliant and the recent integrations have led to a surge in interest for Blockpass' On-chain KYC(TM) solution. Through its recent work with Animoca Brands, Blockpass is developing the ability to provide KYC where the delivery of the verification result is provably sent and shown on a blockchain without sharing the underlying data. This represents a significant step towards the future Blockpass hopes to bring about where identity verification can be proved without revealing any personal information at all.
Online Bonuses Offered in German Casinos Influence Your Gaming Experience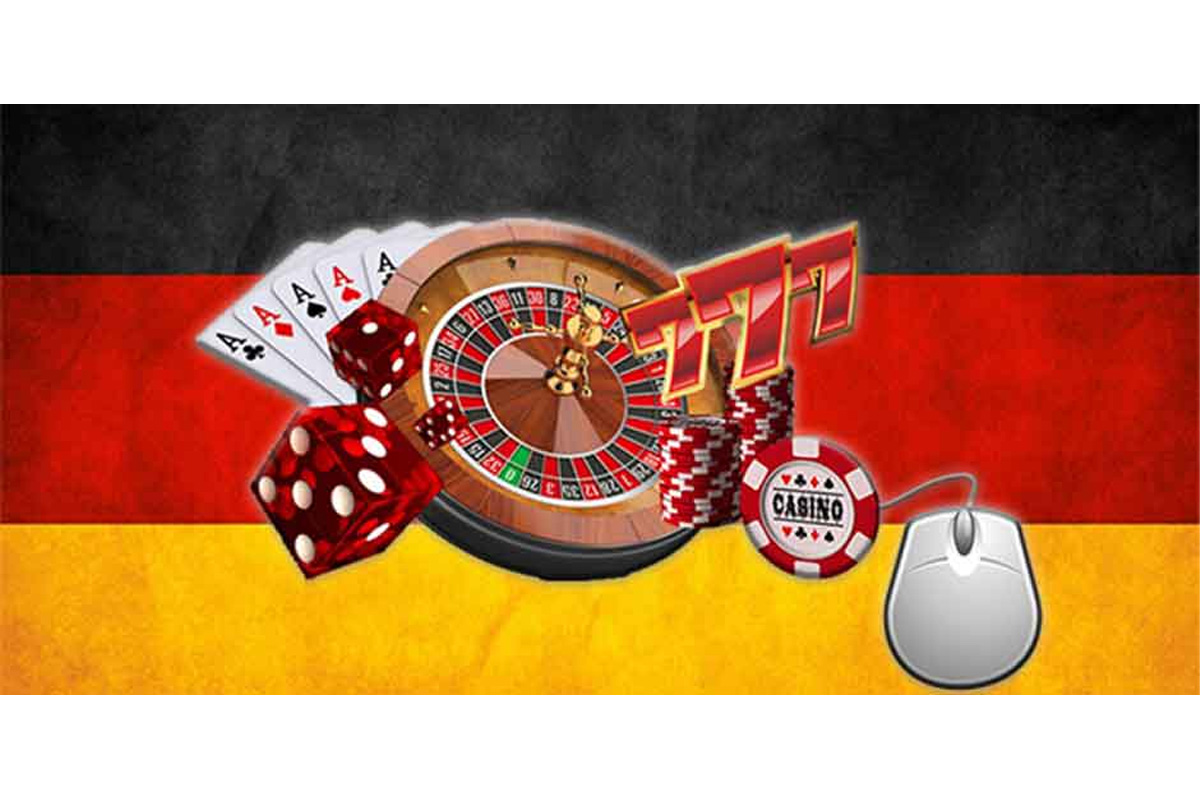 Reading Time:
4
minutes
Germans love football and it's the most popular spectator pastime in the country. Their love for gambling has also been manifested in the surge in the number of online casinos operating lately. German casinos are at the top of the global gambling industry, and that's why the governing body has been doing everything possible to regulate the industry. A visit at Caxino Casino will provide you will all the necessary information you need about online casino gambling.
Despite the strict laws that govern gambling in Germany, players will never be prosecuted for playing online. These casinos also provide access to a wide variety of online casino games. Slots is still a popular game in many German casinos, but you can also play video poker, Baccarat, Roulette, and live casinos games.
Sports betting is a trend that has influenced the way people gamble or pass the time online. Germans love playing football online, but the reputed casinos have gone on to provide a wide variety of sports like basketball, hockey, cricket and much more. You should be considerate at all times about the best online casino, and here is where Caxino Casino comes in and offer unparalleled products and services.
The casino has been one of the best platforms offering an impeccable game library. It has done everything possible to take customer level of gaming experience a notch higher. Besides, provide a safe and fast gaming settings, it has also been providing amazing rewards if form of bonuses.
Online Casino Bonuses- What to Know
Online casinos have used bonuses as a foundation for providing their customers with a great time. Casino bonuses will vary, but German casino guarantee unrivalled gaming opportunities and fun with their bonuses. Players just need to target bonuses or rewards that satisfy their needs and help meet their expectations.
The key thing that gives this casino the edge above competitors is that it helps players understand available bonuses. Then they can go on and pick the best online casino bonuses that vary from welcome bonus, no-deposit bonus, exclusive bonus, match bonus, cashback bonus, and free spins. And to get the most out of this, you will need to check out and use the available bonus codes.
At wildzbonuscode.de, you will find the hottest bonus codes in the market, and fruitfully make use of your dream online casino bonuses. To grab the available online casino bonuses and participate in any of the promotions you desire, here are few things to keep in mind.
Consider the betting requirements for using the available casino bonuses
Feel free to make deposit in order to get a big online casino bonus
Don't just hold the casino bonus or coupon code and fail to check the expiry dates
Don't just go for any casino bonuses you come across as you can get the most by picking game-specific bonuses
Keep in mind that it is not all about the available bonuses, but the may opportunities you get when you sign up to an online casino
Make use of Attractive Online Casino Bonus Codes
The reward system used by Caxino Casino and other reputed casinos contributes significantly to customer satisfaction. Despite the online gambling market being competitive, bonuses have always been away to attract new and keep the existing customers. Bonuses are the little gifts you get from online casinos that keep on giving.
With casino bonuses that are backed by the right codes, its easy to win huge money and increasing your winnings every day. To make their latest games and promotion, German casino use bonus codes to market their activities and make clear their motives. When you get a sign-up code, promo code, or coupon code, they all means extra online games, free spins and cash.
The bonus code you settle for should work best for you. If you are new to online gambling and come across the Wildz bonus code, take advantage of the welcome-bonus code. The coupon code may much your first deposit and you will get more money in the long run.
Most importantly, when you identify a casino bonus you like, go on and copy the bonus code. Clicking on the get bonus button will take you to the desired casino website where you will have to register as a new player. Signing up online is quite easy as you just need to provide your personal details and get a chance to entire you unique Wildz bonus code in the provided coupon section.
The bonus will be accredited to your account, if you get every step right. Sometimes it might take a few minutes for the bonus to be accredited. Don't stress at all, especially if you are into different types of online casino games.
If the bonus doesn't appear in your account, fret not. It's the best time to seek customer services from the casinos support team. And they will come in handy and offer the much-needed assistance. Customer care support agents are well-trained, welcoming and experienced in dealing with such situation and will be eager to lend a helping hand.
Once you contact them via provided phone number, email or live chat, tell them about the bonus code you used. They should be able to help regardless of the time of day or night as its their duty to satisfy customer needs and requirements. They also keep up to date a list of the available casino bonus codes and they won't hesitate to let you know if your bonus has reached expiry date.
Final Thoughts
The online gaming sector is quite competitive worldwide, and you should know more about the casinos you are visiting. German casinos have stood the test of time and have proven to offer customers amazing gambling opportunities. Caxino Casino is among the top online platforms to visit and it offers fantastic experiences.
More good news to gamblers is that these casinos use bonuses as a part of the amazing online casino landscape. You will want to use these bonuses more often, especially if acquainted on how to use the bonus code. Just like that, you will take advantage of free games, free spins, and free money at your disposal. Feel free to use available casino bonuses, as they are the pathway to great online casino rewards.