LiveScore agrees deal with Sportal365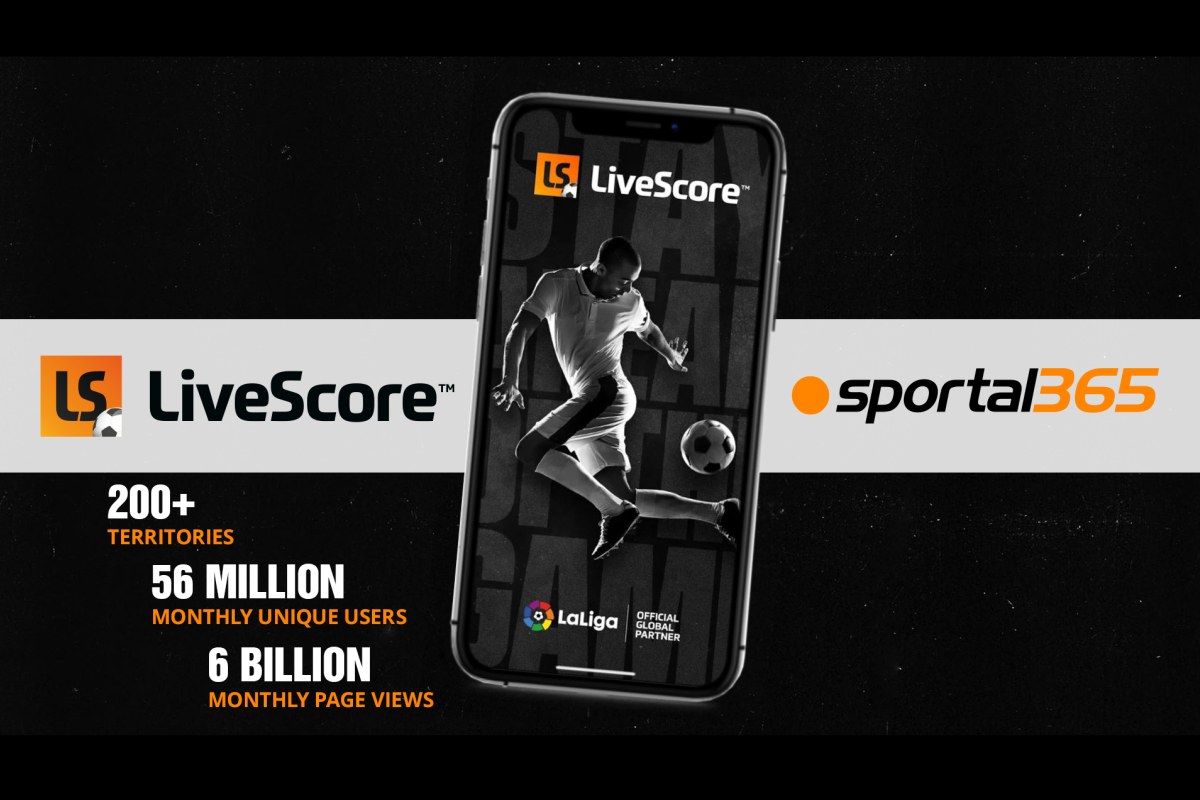 Reading Time:
2
minutes
Sportal365 is delighted to announce an exciting new deal with LiveScore, one of the world's leading real-time sports updates and streaming service providers, which will see the brand integrate Sportal365's sports content management system. The platform is designed to enrich LiveScore's editorial content, as well as assisting the brand to boost engagement and interactivity with their global userbase.
Stilian Shishkov, CEO and Founder of Sportal365, said;
"We are thrilled that LiveScore have chosen Sportal365 to deliver our industry-leading sports content management system. LiveScore are the world's leading sports updates provider, having built a much-loved brand which caters for millions of sports fans in an incredibly challenging space. We are excited now to help facilitate the production of truly immersive content, allowing LiveScore's editorial teams to take full advantage of our platform's capabilities."
With a global audience of over 56 million monthly active fans, including 2 million users in the UK alone, LiveScore is the go-to destination for fast and reliable sports coverage across 200 global territories.
LiveScore provides unparalleled coverage, content, and statistics for hundreds of sporting leagues and competitions around the world. The brand recently announced the launch of their new free-to-air OTT live streaming service, which feature initial rights to all matches in Italy's Serie A football season, through to the climax of the current 2019/20 campaign. Last year the company signed a deal to become Official Global Scoring Partner of Spain's LaLiga Santander, in a three-year partnership.
Ric Leask, Marketing Director at LiveScore, said;
"We are delighted to announce our new partnership with Sportal365, who are leading specialists in sports editorial content management systems. In using Sportal365's data-driven content publishing platform, we can enhance the experience for millions of LiveScore users, building our sports audiences by delivering premium content and engaging products. Our partnership with Sportal365 will accelerate this ambition and ensure LiveScore remains the go-to sports updates destination for fans around the globe."
Authentic Gaming Signs Live Roulette Deal with FavBet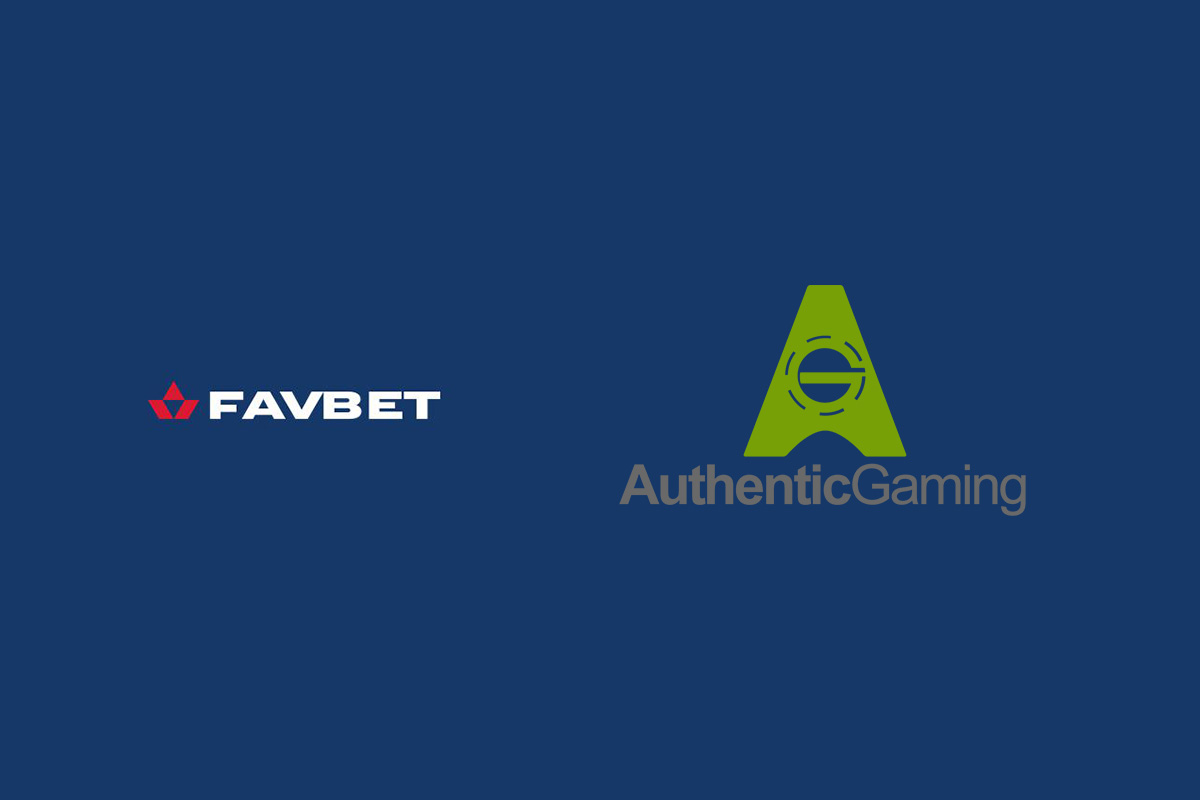 Reading Time:
< 1
minute
Online sportsbook operator FavBet has entered into a deal with the market-leading live roulette provider Authentic Gaming.
Under the deal, FavBet players will now be able to access highly entertaining live roulette titles streamed from Authentic Gaming's modern ARENA Studio located in Malta. This includes 24/7 Roulette, Grand Roulette and the provider's flagship Blaze Roulette variant.
The deal also includes Authentic Roulette, which allows players to sit down next to real players and wager at real tables located on the floors of real casinos around the world.
FavBet has also taken two branded auto-roulette tables, providing players with a bespoke live roulette offering that allows the operator to stand out from its rivals.
"We are delighted to have joined forces with FavBet and to be proving its players with the most authentic live roulette experience on the market. Blaze has proved to be hugely popular with players in markets all over the world, while our Authentic Roulette titles really do take players to the heart of the action taking place on the casino floor. We believe this will be a successful partnership for Authentic Gaming, FavBet and most importantly FavBet players," Jonas Delin, CEO of Authentic Gaming, said.
"Live casino is becoming increasingly popular with our players, so we wanted to expand our offering with unique, quality live dealer content. Authentic Gaming is the absolute market leader when it comes to live roulette, and we are delighted to have integrated its full suite of games into our live dealer lobby," Aleksey Tserkovnyi, Product director at FavBet, said.
Codere SA Launches New Italian Gaming Machines Distribution Unit "Codwin"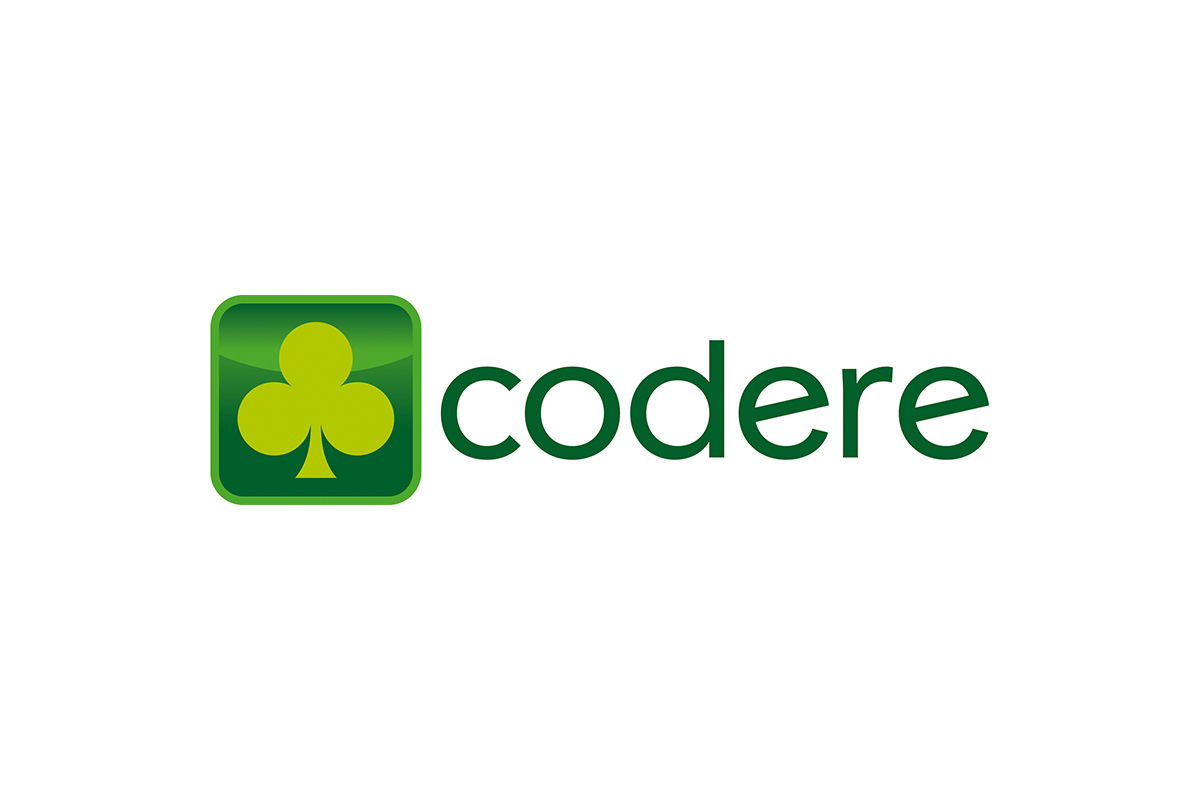 Reading Time:
< 1
minute
Spanish gaming company Codere SA has created a new Italian gaming machines distribution unit "Codwin" by merging its subsidiaries FG Slot and Gap Games Italia.
Codere is the majority shareholder in the two existing businesses and won approval from investors to merge the units at a shareholder meeting in April.
Andrea Rigodanzo, former MD of FG Slot, will head up the new company, which Codere hopes will offer savings on operational costs.
Rigodanzo said: "It is an extremely difficult time for the legal gaming sector, in particular for operators of gaming machines. As a result, we have decided to join forces to face the challenges the market is presenting to us. The Covid-19 pandemic arrived in an already difficult context of increased taxation and regulations that put a strain on the sector…
"With Codwin we intend to offer a model of management integration and efficiency that will also represent an incubator for other companies that want to continue operating according to the usual standards of reliability and legality and who have a long-term project to share with us. We are able to support companies that are currently experiencing difficulties and to implement a shared strategy that allows them to face the future with optimism and competence."
Four casino innovations that failed to hit the jackpot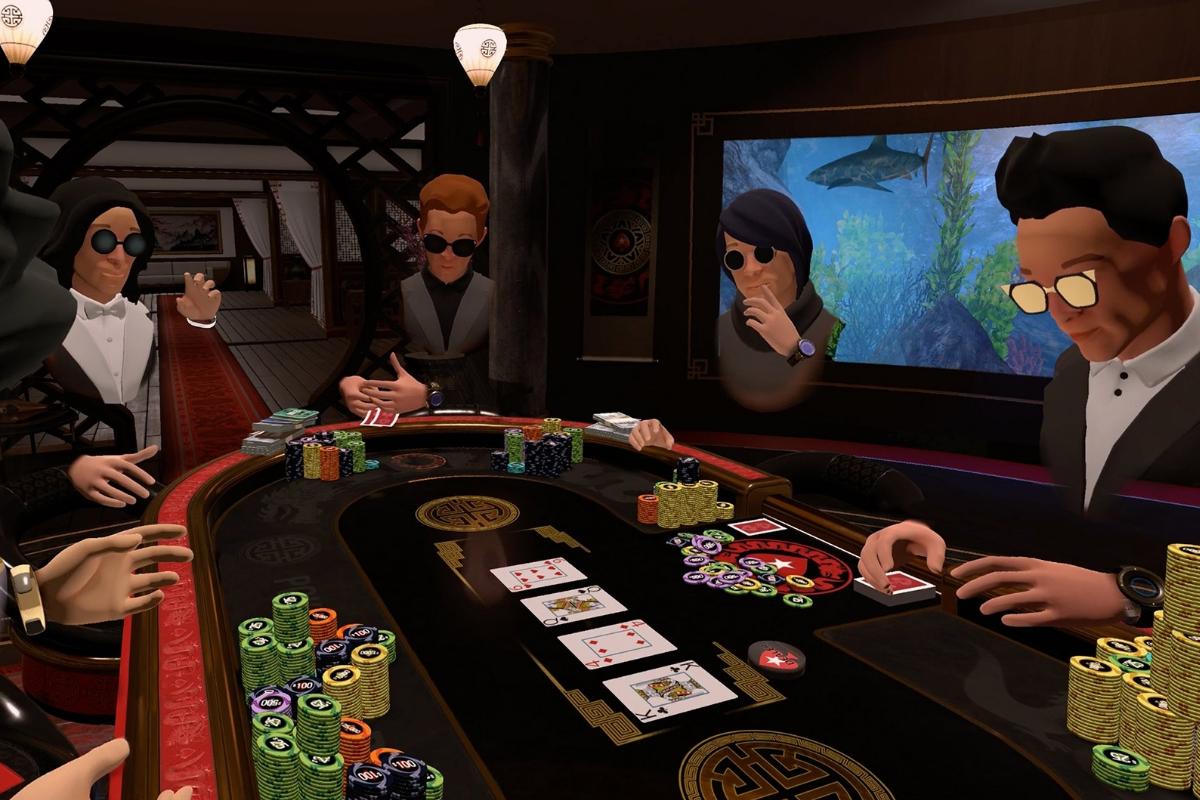 Reading Time:
3
minutes
More than ever, casino players are spoilt for choice when it comes to the amount of games available to play, whether it be online or at a land-based casino.
Multiple versions and variations of blackjack, roulette, video poker, and poker exist, while there are literally hundreds of slot games.
However, attempts to broaden casino horizons have not always gone to plan. History is filled with many games, and twists on existing games, that fell wide of the mark.
Here we look at four innovations that had ambitions of becoming the next big thing but ultimately failed to hit the jackpot.
Webcam Poker
In theory, webcam poker should have been a roaring success. Online poker had become a behemoth of a game, attracting casual and professional players alike.
It's one major difference compared to live table poker is that players hidden behind screens have been unable to pick up on the physical tells and bluffs of their opponents, thus helping to forge a strategy based on the actions of fellow players.
In 2011, 888 Poker thought they had solved that problem with the launch of Pokercam tables. Players would compete at an online table and make themselves visible through a webcam while being able to see their opponents at the same time.
In practice, though, most players decided against using their webcams in order not to give anything away. A typical webcam poker game might see one or two players turn on their webcams while the other six or seven players refused to.
After failing to take off, 888 Poker removed webcam poker from their services a few years later, citing "technical difficulties".
Duplicate Poker
The charm of poker is that it combines skill with luck. While players have no control over the cards they are dealt, they can dictate what they do with those cards. The players who are best at bending the luck in their favour are of course professional multimillionaires!
When Duplicate Poker came along in the 1990s, its aim was to all but eliminate the luck factor of poker.
The game sees players situated on two or more tables with an equal number of players at each. All tables are then dealt the same cards in the same sequence, so Player A on the first table will get the same cards as Player A on the second table.
The primary aim of the game is to then be more successful than the player on the other tables with the same cards. Whomever plays the best hand, wins.
The big problem with Duplicate Poker is that is relies almost entirely on decision-making and removes the luck factor altogether. It also ran into trouble as a table game in casinos due to the fact that multiple tables needed to be dedicated to the same game.
DuplicatePoker.com attempted to break into the online casino market, but struggled to capture the audience there, too, and in October 2008 it closed down, blaming the global financial crisis.
Live Dealer Slots
The introduction of live dealer games has, by and large, been a major success for online gaming companies. Players can now play at virtual roulette, poker, and blackjack tables with a live dealer, helping to replicate the experience of being at a land-based casino.
Many live dealer games also allow players to interact with fellow players and the dealers through a chat service, bringing more interaction to the game.
However, while live dealers are a necessity for games where dealers are actually required to deal cards and spin the wheel, a foray into live dealer slot games fell flat.
The only discernable difference between regular betting slots and live dealer slots was that the latter featured wheels instead of traditional reels. Beyond that, players were paying more for a dealer to spin the wheel and offer the occasional chat conversation.
Unsurprisingly, live dealer slot games never caught on.
Virtual Reality Gambling
Virtual Reality headsets have been readily available for the past six or seven years and first tried to crack the online gambling sector around 2015.
The VR features from SlotMillions, who designed an entire VR gambling experience, were no doubt impressive. Housed inside a virtual skyscraper, players had access to a full casino, slot games, a lounge, bar, and could even venture up to the 80th floor and enjoy the view.
Two years later, in 2017, NetEnt joined the VR movement by launching re-releases of popular slots games that allowed players a first-person view when wearing a headset.
While VR has long been tipped as a key technology for the future of casino gaming, it has so far failed to truly go mainstream.
The rise of mobile gaming is down to the fact people can play anywhere and everywhere. No one is interested in strapping on a headset to play a quick game of blackjack while taking the bus to work.
While it might be jumping the gun to call VR gambling an outright failure, it has so far fallen short of disruptive expectations it was expected to have.
Here you have 4 casino innovations that didn't really make the cut. If you want to make sure you won't fail when gambling on any online casino check out the best betting tips for beginners here: https://extra.betamerica.com/casino/