Stakelogic Releases its Latest Slot "Dragons and Magic"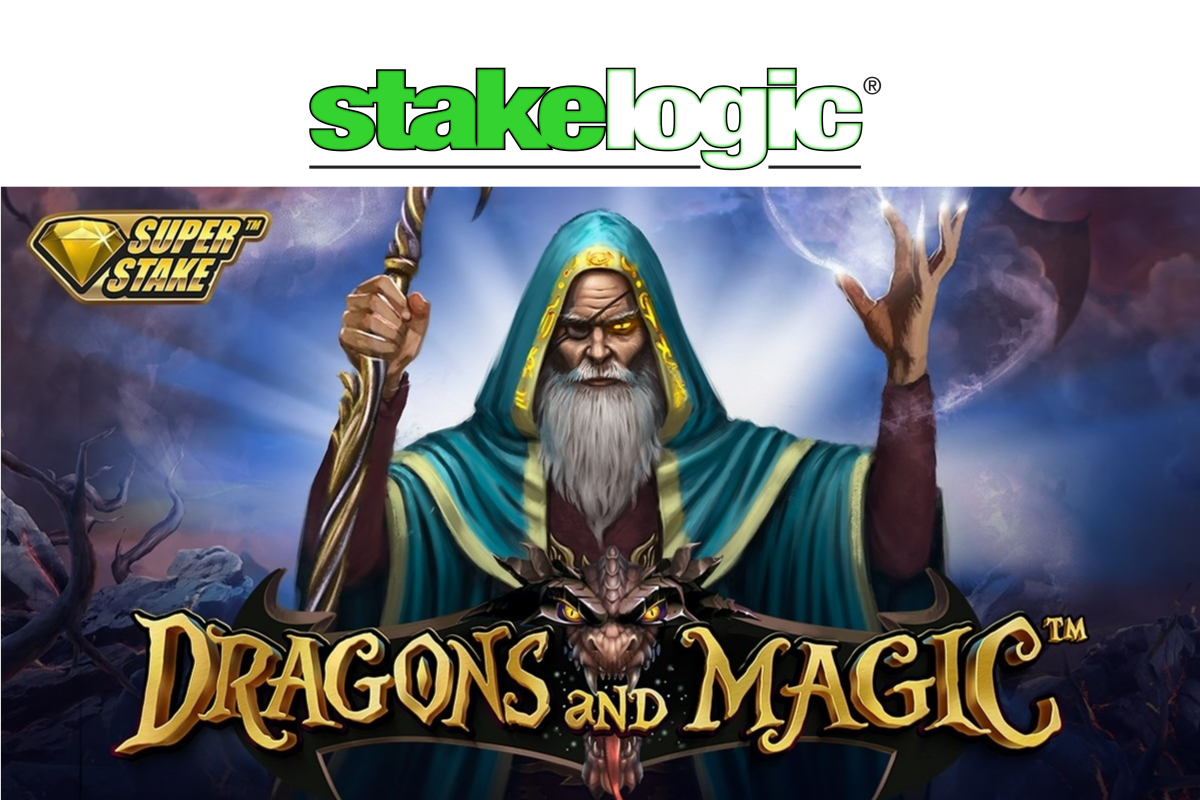 Reading Time:
< 1
minute
Game developer Stakelogic has released its latest slot Dragons and Magic. The game is taking players to a mysterious land of fire, ice and poisonous dragons.
Players wander through a dark and dangerous forest in search of treasures such as Wilds, Free Spins, Multipliers and Expanding Reels that can potentially deliver big, mega and insane wins.
The 5×3 reel video slot allows players to open the spell book and summon tremendous magic powers with between 243 and 7776 ways to win with every spin. When three or more Scatter Symbols land anywhere on the reels, the Free Spins bonus feature is triggered summoning up to 50 bonus spins.
Dragons and Magic is hooked up to Stakelogic's smart Super Stake system, allowing players to double their bet in exchange for the potential for additional bonuses to be triggered during the base game.
If activated, Dragon Eyes symbols will cast Wilds or Fire Balls onto the reels – the Wilds helping secure winning combinations and the Fire Balls removing lower paying symbols.
"With Dragons and Magic we have taken a popular slot theme and given it the Stakelogic touch to create a truly thrilling game. This has been achieved by adding plenty of features that deliver big win potential while keeping players on their edge of their seat with every spin. Dragons and Magic has been a real team effort, from the design to the math and mechanics, and showcases our talents and skills as a market-leading slot developer," Stephan van den Oetelaar, CEO of Stakelogic, said.

Things that Online Slots Players Should Look Out for in 2021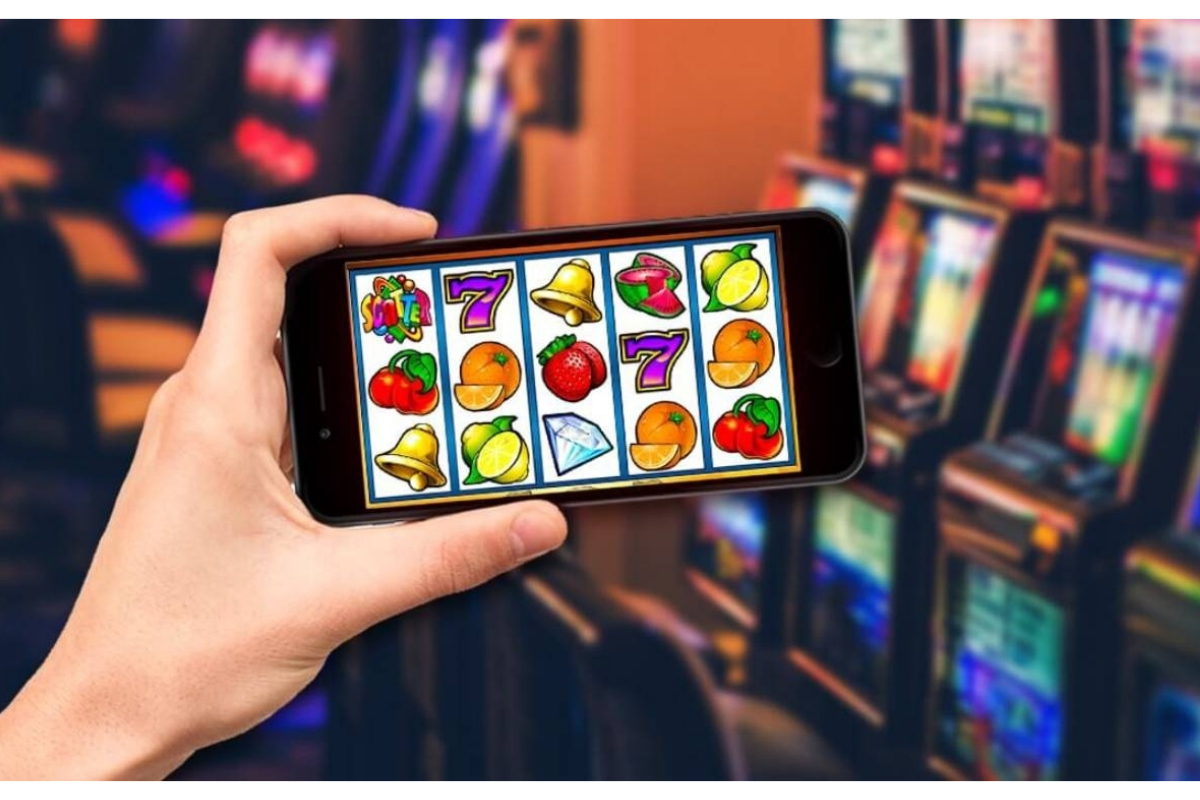 Reading Time:
3
minutes
A year can bring so much within a short time, as 2020 has shown everyone. As we usher in a new year, online casino players have great expectations for the coming year, and they wait with anticipation for recent, better trends to start rolling out.
These trends are expected to shape the 2021 betting industry better than they did the previous year. From payment options to how bettors play slot games online, there are numerous things players can expect from playing online slots in 2021.
For starters, you can expect to see more slot games introduced to online casinos. Slots are trendy among bettors, and every year, game developers are coming up with new, better games for them to sample. They are coming up with new themes every year. Some of the themes you can expect to see in 2021 include popular movies and TV shows, comics, mythology, and popular cultures.
Expect to see more of your favorite Marvel character in slot games as well as new protagonists. More slot developers will start remaking games into virtual reality, which will offer players life-like experiences. With such games, they will feel like they are interacting with the reels and characters one-on-one.
There will also be an increase in life-like 3D slot games that will feature realistically designed symbols. You can also expect a slight change in slots gameplay to make everything more captivating.
Upcoming Slot Titles in 2021
Numerous slot titles are waiting to be unleashed on online casinos. In January, Yggdrasil will release Frost Queen Jackpots, which will match the cold weather this winter. Fans of the frost queen character will have a field day playing the title. The storyline follows a beautiful blue-skinned lady who has white hair. She has evil intentions and magical powers emanating from her tiara. You will have to fight her to reach lucrative jackpots as you spin the snow and icicle-covered reels.
The same month, NetEnt is expected to release the Fruit Shop Megaways game. It is a fruit-themed title with extra details to create more realistic and exciting gameplay. Some of its symbols include lemons, cherries, oranges, and watermelons. These fruits are so realistic that they will leave you with a craving to have some.
Security will Evolve for New Slots
In 2021, online slots will come with top-notch security technologies aimed to protect bettors from hackers. The security will use artificial intelligence to spot any suspicious IP addresses, malicious files, and threats players might face.
Using artificial intelligence to strengthen security measures means detecting any issues within seconds and sending reports to security departments who immediately neutralize the threats. Bettors will, therefore, not be worried about sharing their personal and bank details with online casinos.
Playing More Slot Games on Mobile Devices
While mobile betting is not new in the online casino industry, more bettors will prefer playing slots on their mobile devices. More players own smartphones, and they view them as a great and convenient way to bet online.
With the pandemic that forced many people to remain indoors, more bettors realized that playing online slots on their mobile devices was safer and more comfortable. The trend is likely to continue in 2021, and players can expect to find more mobile-friendly slot games this year.
More Online Pokies for New Zealanders and Aussies
New Zealand and Australia are known for their love for slots, or pokies, as they fondly call them. For that reason, slot developers are designing games aimed for Kiwis and Aussies, with titles resonating with them. In 2021, these players can expect to enjoy more NZ online pokies options at online casinos. These pokies will come with better gameplay, more appealing graphics, and more significant rewards. They will also be from reputable game providers who don't compromise on quality.
Games developers compete to design new mechanics, especially those with more significant rewards and high volatility. Kiwis and Aussies will now get more number of ways to win playing pokies. These games will come with better features, and they can expect some to feature progressive jackpots.
What is the Future of Online Slots?
In 2021, online slot players will enjoy numerous perks from both developers and betting platforms. Ranging from new title games to software and types of games, the fun is just kicking off. Emerging new online casinos will offer players more slot options accompanied by bigger bonuses and more exciting gameplay. Hit television series and movies will also continue to inspire game titles in 2021. Get started by playing your favorite slot title today.
THE CASINO HIPÓDROMO DE PALERMO RENEWS ITS ENTERTAINMENT OFFER WITH ZITROS MULTIGAMES LINK KING AND LINK ME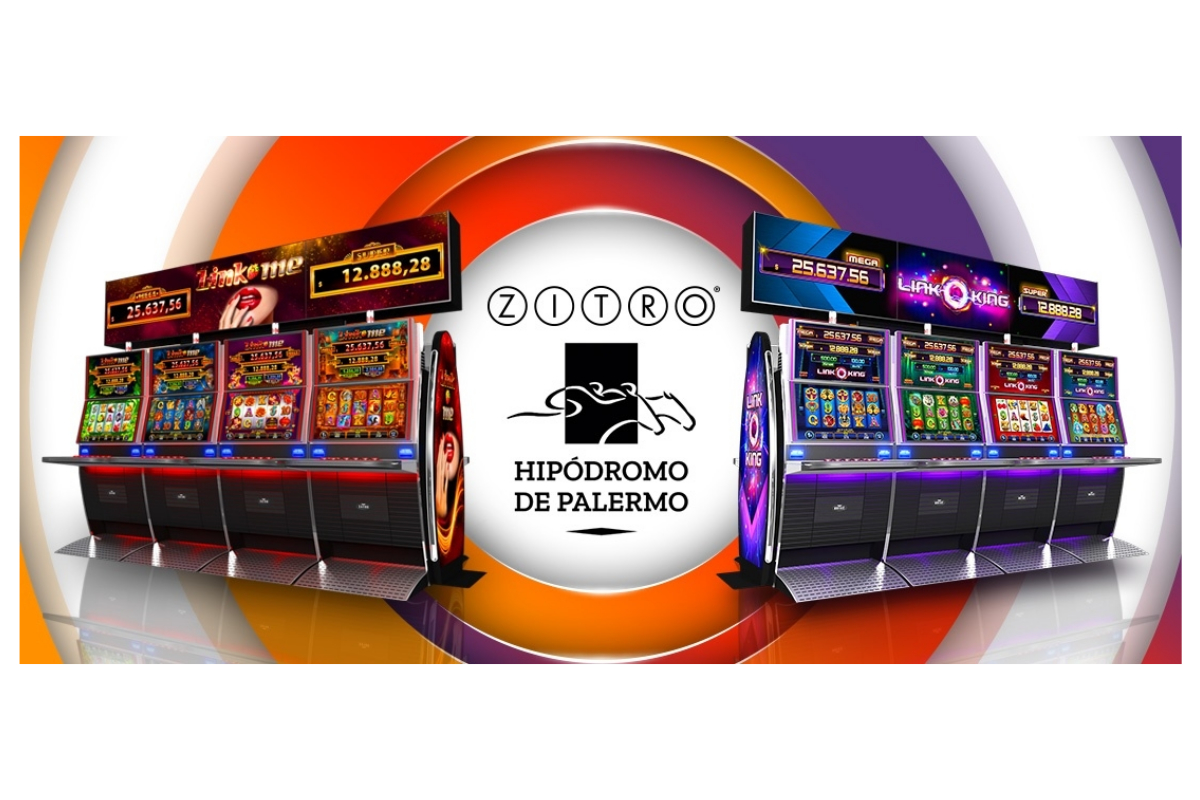 Reading Time:
< 1
minute
The Casino Hipódromo de Palermo, recognized for offering a wide range of entertainment at the forefront of technology, added to its slots room the recognized and most successful progressive multigames of the moment: Link King and Link Me, by Zitro.
"As a reference in the gaming industry in our country, at the Hipódromo de Palermo we constantly work to expand and diversify our entertainment offer. We like to innovate, and we seek to incorporate new products that renew and satisfy the experience we offer to our customers. The incorporation of Link King and Link Me arose with that objective: to renew the entertainment offer guaranteeing the technological vanguard in games and our public has received them with great enthusiasm", said Carlos Casasa, Operations Manager of the Palermo Hippodrome.
Alejandra Burato, Zitro Sales Director for Latin America, commented: "Our objective at Zitro is to offer the best products to assist the operator in the recovery of the damaged to business caused by the pandemic. Link King and Link Me are highly contrasted products that represent a safe bet, since, where they have been installed, they have succeeded. I want to thank the Hipódromo de Palermo for giving us this great opportunity. "
The Casino Hipódromo de Palermo provides the highest quality of service in its slots halls, implementing the approved Protocol and the measures provided by the authorities.
Common Traits of Successful Sports Betters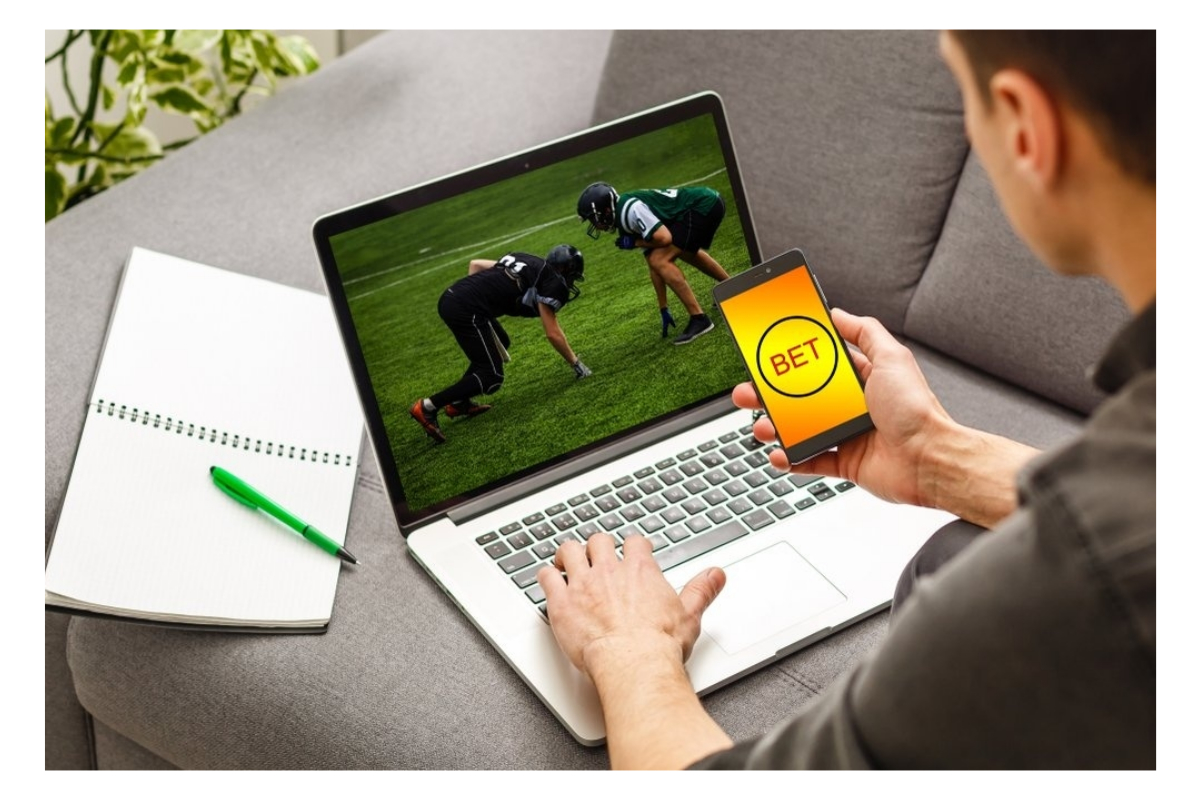 Reading Time:
2
minutes
Many different types of people can achieve success in sports betting, but there are often some common qualities that successful betters share. These traits allow them to achieve the success that most people cannot gain when they get involved in sports betting. After reading through this list, you may find that there are some characteristics that you already possess, while others you need to work on to achieve the level of success that you are looking for.
Good Sports Knowledge
It may seem obvious to say, but a decent knowledge of sports is a great starting point when you want to get involved in this type of betting. Some people just (mistakenly) see it as a quick route to monetary gain, and therefore don't have the level of insight that they should. It may be that certain sports interest you more than others and these are the ones that you should choose to focus more of your attention on.
Strong Maths Skills
The next trait of successful sports betters is that they have a strong level of mathematical ability. In order to give yourself the fullest picture of the field, you need to be able to analyze a whole array of figures including the Unibet odds and historical data. Of course, there are a whole host of tools out there that you can use as a substitute for a mathematical brain, but it certainly helps if you have this primary knowledge yourself, so work on it if you can.
Great Money Management Skills
Another key attribute that can help you to become better at sports betting is to manage your money well. Without keeping track of your incoming and outgoing money, it is very easy that you will end up going the wrong way. Rather than trying to keep everything in your head, you are better off making sure that you write it all down in a spreadsheet.
Analytical Abilities
Instead of just betting the same way each and every time, good analytical skills will help you to make the necessary changes and updates to your methodology, which can end up being the difference between a strong run of betting outcomes and a busted flush. For example, rather than just looking at the latest odds, you should also consider factors such as the latest form of the team, any injuries that you need to worry about, etc.
Emotional Control
Betting or gambling of any kind can see emotions easily overwhelm and take over, but the best betters are the ones who don't let their emotions take control. While it is fine to be disappointed or even angry, you shouldn't let this impact how you choose to bet. If you do, it is all too easy for you to make rash and silly decisions that don't put you in the best position to achieve the success that you are looking for.
While successful sports betters have differing personalities, these are some of the main qualities that they share and which you can work on, too.