Four casino innovations that failed to hit the jackpot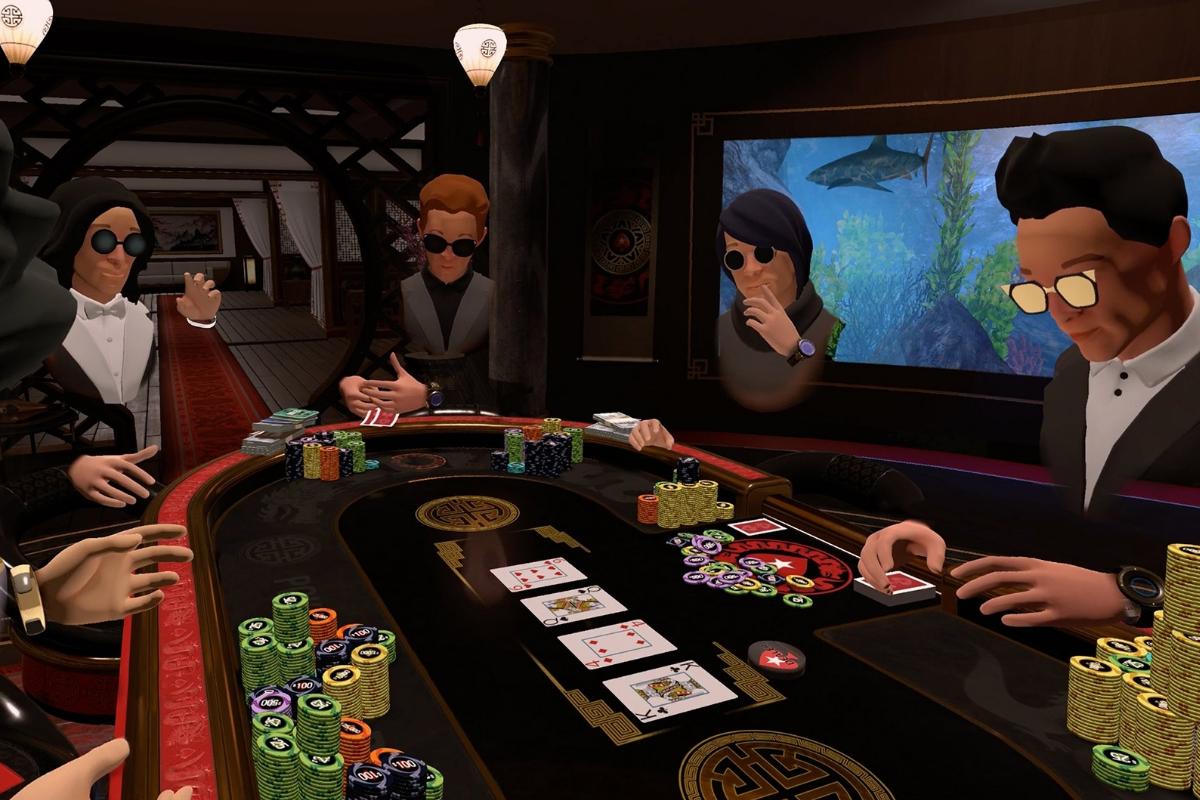 Reading Time:
3
minutes
More than ever, casino players are spoilt for choice when it comes to the amount of games available to play, whether it be online or at a land-based casino.
Multiple versions and variations of blackjack, roulette, video poker, and poker exist, while there are literally hundreds of slot games.
However, attempts to broaden casino horizons have not always gone to plan. History is filled with many games, and twists on existing games, that fell wide of the mark.
Here we look at four innovations that had ambitions of becoming the next big thing but ultimately failed to hit the jackpot.
Webcam Poker
In theory, webcam poker should have been a roaring success. Online poker had become a behemoth of a game, attracting casual and professional players alike.
It's one major difference compared to live table poker is that players hidden behind screens have been unable to pick up on the physical tells and bluffs of their opponents, thus helping to forge a strategy based on the actions of fellow players.
In 2011, 888 Poker thought they had solved that problem with the launch of Pokercam tables. Players would compete at an online table and make themselves visible through a webcam while being able to see their opponents at the same time.
In practice, though, most players decided against using their webcams in order not to give anything away. A typical webcam poker game might see one or two players turn on their webcams while the other six or seven players refused to.
After failing to take off, 888 Poker removed webcam poker from their services a few years later, citing "technical difficulties".
Duplicate Poker
The charm of poker is that it combines skill with luck. While players have no control over the cards they are dealt, they can dictate what they do with those cards. The players who are best at bending the luck in their favour are of course professional multimillionaires!
When Duplicate Poker came along in the 1990s, its aim was to all but eliminate the luck factor of poker.
The game sees players situated on two or more tables with an equal number of players at each. All tables are then dealt the same cards in the same sequence, so Player A on the first table will get the same cards as Player A on the second table.
The primary aim of the game is to then be more successful than the player on the other tables with the same cards. Whomever plays the best hand, wins.
The big problem with Duplicate Poker is that is relies almost entirely on decision-making and removes the luck factor altogether. It also ran into trouble as a table game in casinos due to the fact that multiple tables needed to be dedicated to the same game.
DuplicatePoker.com attempted to break into the online casino market, but struggled to capture the audience there, too, and in October 2008 it closed down, blaming the global financial crisis.
Live Dealer Slots
The introduction of live dealer games has, by and large, been a major success for online gaming companies. Players can now play at virtual roulette, poker, and blackjack tables with a live dealer, helping to replicate the experience of being at a land-based casino.
Many live dealer games also allow players to interact with fellow players and the dealers through a chat service, bringing more interaction to the game.
However, while live dealers are a necessity for games where dealers are actually required to deal cards and spin the wheel, a foray into live dealer slot games fell flat.
The only discernable difference between regular betting slots and live dealer slots was that the latter featured wheels instead of traditional reels. Beyond that, players were paying more for a dealer to spin the wheel and offer the occasional chat conversation.
Unsurprisingly, live dealer slot games never caught on.
Virtual Reality Gambling
Virtual Reality headsets have been readily available for the past six or seven years and first tried to crack the online gambling sector around 2015.
The VR features from SlotMillions, who designed an entire VR gambling experience, were no doubt impressive. Housed inside a virtual skyscraper, players had access to a full casino, slot games, a lounge, bar, and could even venture up to the 80th floor and enjoy the view.
Two years later, in 2017, NetEnt joined the VR movement by launching re-releases of popular slots games that allowed players a first-person view when wearing a headset.
While VR has long been tipped as a key technology for the future of casino gaming, it has so far failed to truly go mainstream.
The rise of mobile gaming is down to the fact people can play anywhere and everywhere. No one is interested in strapping on a headset to play a quick game of blackjack while taking the bus to work.
While it might be jumping the gun to call VR gambling an outright failure, it has so far fallen short of disruptive expectations it was expected to have.
Here you have 4 casino innovations that didn't really make the cut. If you want to make sure you won't fail when gambling on any online casino check out the best betting tips for beginners here: https://extra.betamerica.com/casino/

The key differences between the US and European gambling industries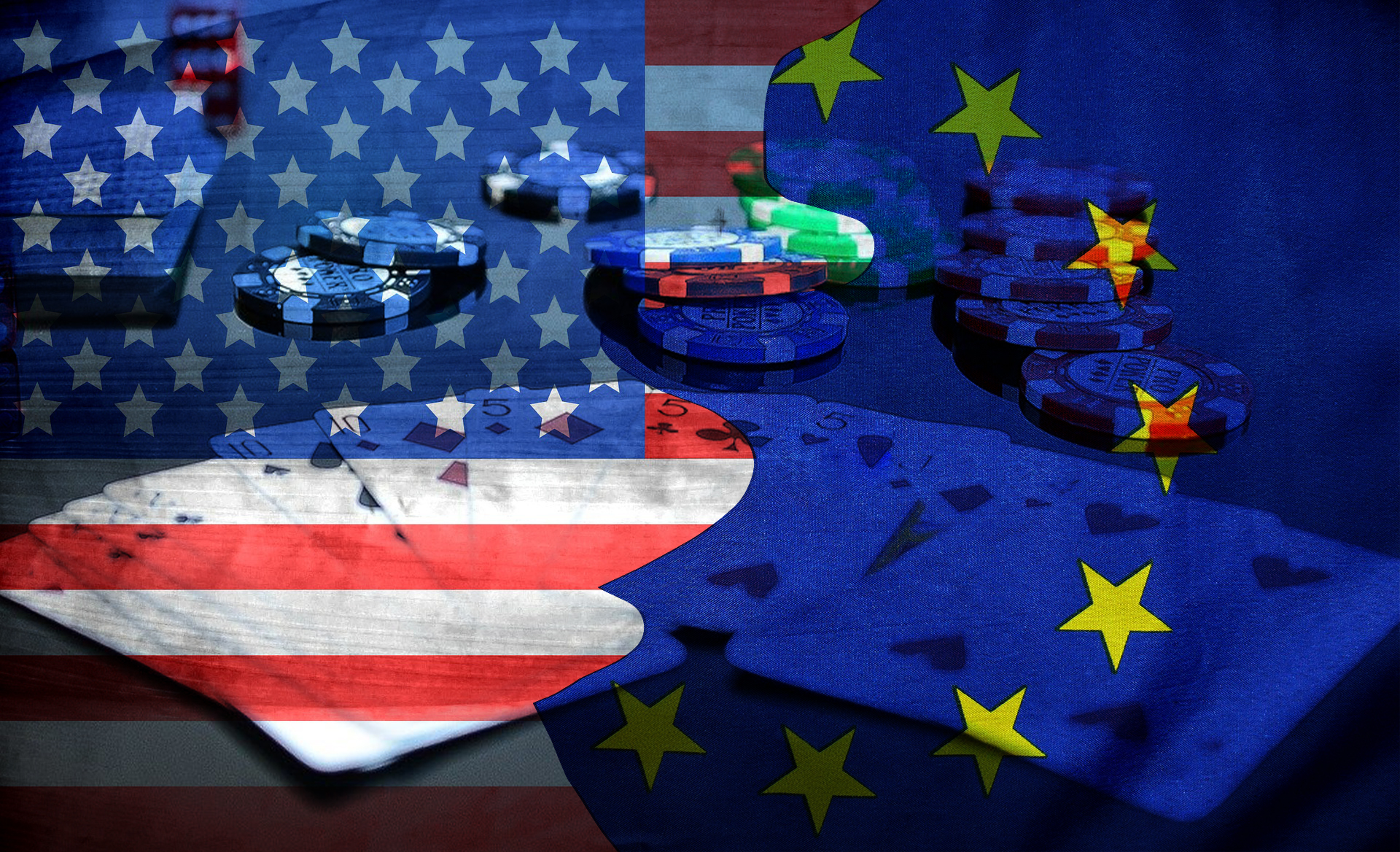 Reading Time:
4
minutes
All over the world the gambling market is experiencing rapid growth. This is true in both the European and the US gambling industries.
A significant factor in this growth is the influence of online markets and increased online activity.
Indeed, the global online gambling market is expected to reach USD 97.69 billion by 2025.
While there are certain similarities between the gambling industries in Europe and the US, there are also significant differences.
Whereas most of the legalities involved in gambling in many European nations is relatively straightforward, in the USA it has been a much more complex picture.
Most European countries benefit from a relaxed approach to gambling. In the US, this is not always the case. Due to the makeup of the nation, individual states decide on the legal approach for how the gambling industry is controlled.
Historically, it used to be that only certain states, most famously Nevada and New Jersey, allowed gambling. That picture is now rapidly changing, as more states begin to pass motions to allow gambling in some form.
The Rules of Online Gambling
A major difference between the two markets has been the strong influence of online gambling companies in Europe, rather than in the US.
European countries, largely headed by the UK, were making much of the significant running in the internet-based revolution in online betting. Ireland is also a major player in the share of the world's online market.
There has also recently been an upswing in online gambling activity from countries such as Norway, Finland and Italy.
But while the USA has been slower to catch on to the potential of online gambling, there has been recent evidence of new ambition in the American online gaming market.
Changes in online gambling in the US
A great example of a US online casino currently changing the way online gambling is viewed in the country, is DraftKings
The company offers a wide variety of games that are not available in Europe, either because of availability or viability. For example, the site presents gamers with the chance to play innovative new ideas based around sports popular in the US.
One of these titles is Baseball Blackjack, a competitive game where players pit their skills against the chance of the draw. The compelling gameplay is highlighted with a strong visual aspect of the draw taking place on the baseball pitch.
This title shows how strong the appeal of sports is in the US, and how companies often look for new ways to present them.
Betting on Sport in Europe and the US
Sports betting also varies considerably in both Europe and the US.
In the US, a bet, known as a sportsbook, is usually placed at the venue where the sport is being played. In most countries in Europe, a bet on a sports game can be made online or in-person at a ground.
The picture is not as clear-cut in the US. In California for example, sports betting is legal, but accepting wagers on sports is illegal. In order to bet on horseracing in California, only pari-mutuel betting is allowed. This is a form of betting where the total bets placed on a runner is put into a pool. All players who win the bet will then receive a percentage of the pool.
Image of gambling
The image of gambling also varies distinctly between Europe and the United States. In general, gambling has more of a negative connotation in the US.
The attitude in Europe is that a bet can add to the fun and excitement of watching a sports match or playing a game. In the US, this kind of activity was viewed with more suspicion. This is reflected in the history of the various laws and restrictions imposed on the industry in the US.
There are signs that this image is changing. This is largely down to a modification in the governance of state laws controlling gambling. There is also a growing awareness of how much the gambling industry can be of benefit to individual states.
The future of gambling in Europe and the US
Gambling of one kind or another is sure to remain popular in both Europe and the US. Games of skill and chance are bound to retain a fascination for players on both sides of the world. The key factor in how they develop really depends on how well companies can incorporate new ideas to keep games and formats fresh and appealing.
The core audience and targets of the gambling industry in both regions is a young one. In order to appeal to a younger technologically adept kind of player, the gambling companies need to be aware of what this type of player expects.
A growing combination of different forms of entertainment and new technology is also part of the picture that companies need to assess. Traditional sports such as American Football in the US and soccer in Europe are becoming increasingly infused with the latest inventions. The use of live feeds, new camera angles and online interactive options bring out the game in more detail.
Betting options and gambling features that fuse the various elements together is sure to be a part of this ongoing process. In order to be at the top of their game, betting operators need to be precisely aware of what their target audience wants and expects.
Career Opportunities in the Modern Gaming Market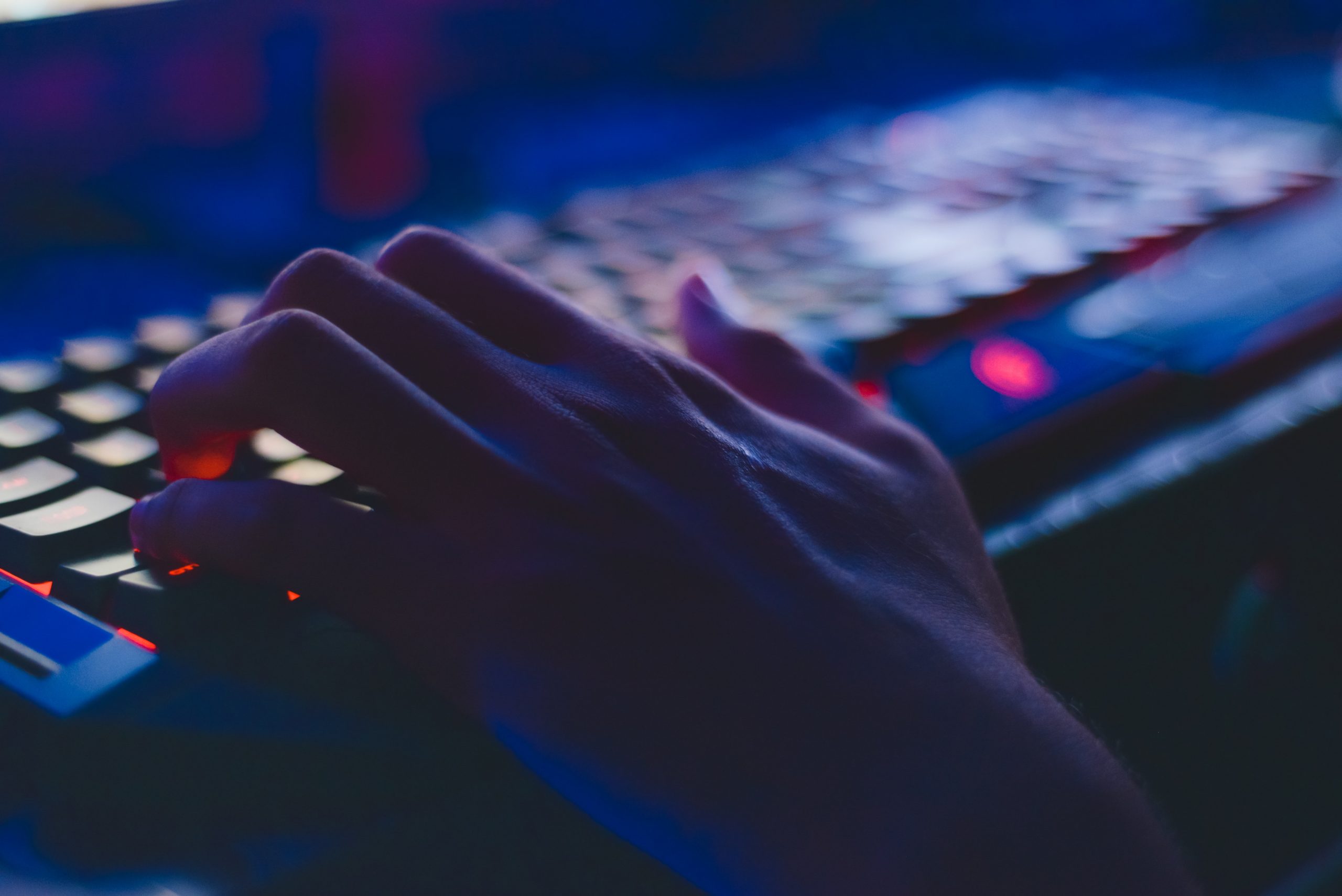 Reading Time:
3
minutes
On a continual rise since their introduction in the '90s, the online gambling industry is on track to reach a market size of $77.4 billion by 2026. As a part of this growth, there are a significant number of different career opportunities available on all sides of the iGaming ecosystem. For those entering the career market or people just looking for a change of tack, the possibilities here are profound, covering many different disciplines.
Artistic Design
Careers in graphics design have been much more available in the age of the internet, and this is as true for online casinos as it is for everywhere else. For every game released, for every website that appears online, and for every advertisement that goes live, graphic designers have an opportunity to show their stuff.
For an example of this, consider what a player sees when they play bingo online. The primary focus of these players will be the games like Fluffy Favourites and Primate King, each of which is filled with original graphics and art. From here, moving banners also illustrate individual artistic endeavours, as does the website layout, buttons, and much more. Many sites like Buzz Bingo recognise that design elements are important to players, and will build them intentionally like this so that players have a positive and memorable experience.
Game Programming
For programmers, there exists a similarly broad range of career possibilities, though fundamentally these systems focus on the games themselves. At a base level, this means designing games that play properly, but beneath the surface, many more concerns exist. A strong example of this comes in a programmer's understanding of statistics, where writing code that balances RTP and jackpot payouts is paramount.
This isn't just a matter of writing code, it can also involve understanding and implementing mathematical concepts, and developing code that is as bug-free as possible. Possible programming careers even extend to testing, where AI needs to be developed and implemented to ensure each game will operate properly over hundreds or thousands of rounds.
Website Operations and Security
Holding casinos together are the websites themselves, which are built on the age-old foundation of HTML and CSS technologies. Here, designers need to be aware of aspects like mobile translation, performance concerns, and easily understandable code. In other words, it's an evolution of a discipline that has existed for decades, only with a far greater concern placed on security than what most websites manage.
Ultimately, two strengths are shared by careers involved with the world of online gambling. The first is that the growing market means demand will be increasing until a popularity plateau is reached. With the recent growth in Asian and African markets, a natural end-point of this growth could be decades away.
Secondly, the evolving nature of online casinos means that those who seek careers in this area are never going to run out of work. Whether creating new games, updating websites, or implementing new security systems, work is a constant battle of staying up to date and adapting to new trends. Job security is an important thing, and online casinos can offer this security in the right circumstances.
While we can't promise that careers in online casinos are being given away, they represent real opportunities for the right people. Whether building a portfolio or finding a perfect home, the potentials of this market are too big to ignore, so if these sound like something you'd be interested in, consider taking a look.
Playtika Promotes Erez Rachmil to Chief Technology Officer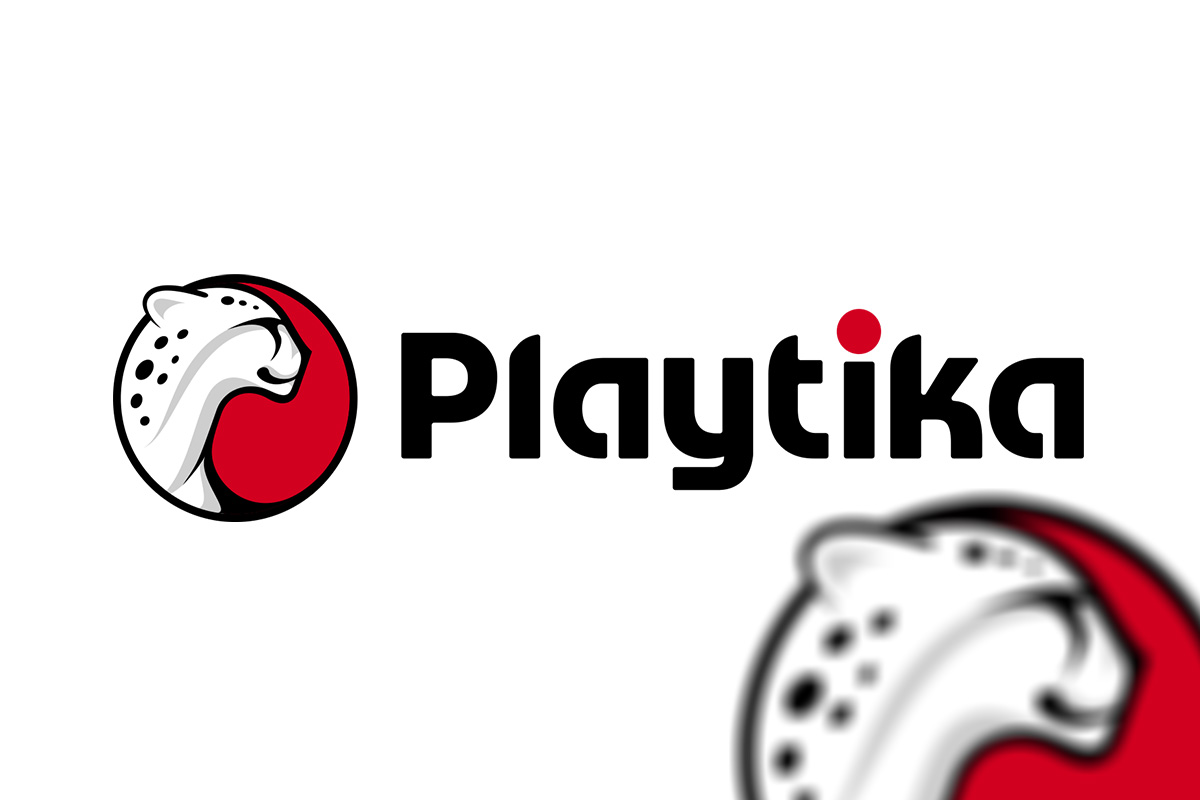 Reading Time:
< 1
minute
Mobile gaming company Playtika Holding Corp has promoted Erez Rachmil to Chief Technology Officer (CTO).
In his new role as CTO, Rachmil will oversee Playtika's technology roadmap, at a time when the company is experiencing strong growth and expansion.
Rachmil, who has worked at Playtika for over seven years, has been instrumental in a number of key technology initiatives for the company. Rachmil joined Playtika as an IT director in 2014 to scale Playtika's technology infrastructure and was promoted to Vice President of IT in 2016.
Most recently, Rachmil served as Senior Vice President of Research and Development for Playtika's Casual games division.
With over 15 years of experience in technology and IT, Rachmil's background also includes roles at large corporations such as Intel, HP and Amdocs, as well as fast-growing startups like 888.