Four casino innovations that failed to hit the jackpot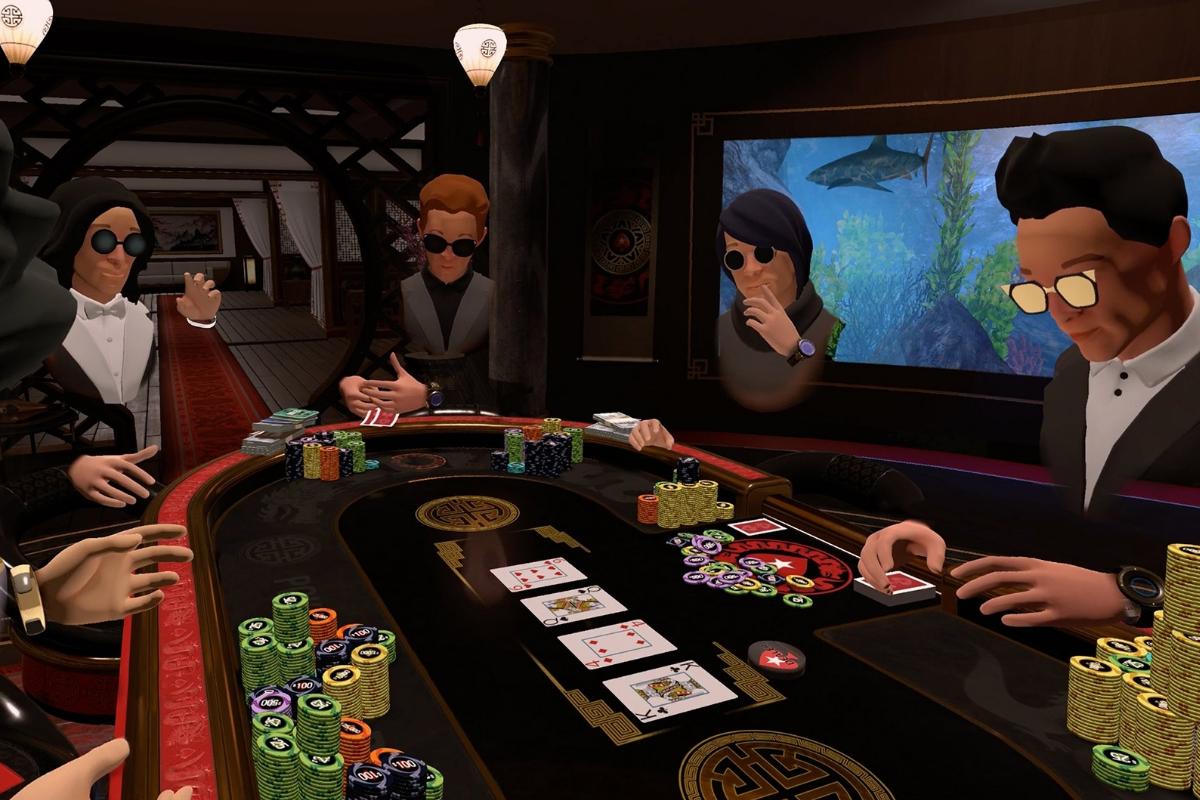 Reading Time:
3
minutes
More than ever, casino players are spoilt for choice when it comes to the amount of games available to play, whether it be online or at a land-based casino.
Multiple versions and variations of blackjack, roulette, video poker, and poker exist, while there are literally hundreds of slot games.
However, attempts to broaden casino horizons have not always gone to plan. History is filled with many games, and twists on existing games, that fell wide of the mark.
Here we look at four innovations that had ambitions of becoming the next big thing but ultimately failed to hit the jackpot.
Webcam Poker
In theory, webcam poker should have been a roaring success. Online poker had become a behemoth of a game, attracting casual and professional players alike.
It's one major difference compared to live table poker is that players hidden behind screens have been unable to pick up on the physical tells and bluffs of their opponents, thus helping to forge a strategy based on the actions of fellow players.
In 2011, 888 Poker thought they had solved that problem with the launch of Pokercam tables. Players would compete at an online table and make themselves visible through a webcam while being able to see their opponents at the same time.
In practice, though, most players decided against using their webcams in order not to give anything away. A typical webcam poker game might see one or two players turn on their webcams while the other six or seven players refused to.
After failing to take off, 888 Poker removed webcam poker from their services a few years later, citing "technical difficulties".
Duplicate Poker
The charm of poker is that it combines skill with luck. While players have no control over the cards they are dealt, they can dictate what they do with those cards. The players who are best at bending the luck in their favour are of course professional multimillionaires!
When Duplicate Poker came along in the 1990s, its aim was to all but eliminate the luck factor of poker.
The game sees players situated on two or more tables with an equal number of players at each. All tables are then dealt the same cards in the same sequence, so Player A on the first table will get the same cards as Player A on the second table.
The primary aim of the game is to then be more successful than the player on the other tables with the same cards. Whomever plays the best hand, wins.
The big problem with Duplicate Poker is that is relies almost entirely on decision-making and removes the luck factor altogether. It also ran into trouble as a table game in casinos due to the fact that multiple tables needed to be dedicated to the same game.
DuplicatePoker.com attempted to break into the online casino market, but struggled to capture the audience there, too, and in October 2008 it closed down, blaming the global financial crisis.
Live Dealer Slots
The introduction of live dealer games has, by and large, been a major success for online gaming companies. Players can now play at virtual roulette, poker, and blackjack tables with a live dealer, helping to replicate the experience of being at a land-based casino.
Many live dealer games also allow players to interact with fellow players and the dealers through a chat service, bringing more interaction to the game.
However, while live dealers are a necessity for games where dealers are actually required to deal cards and spin the wheel, a foray into live dealer slot games fell flat.
The only discernable difference between regular betting slots and live dealer slots was that the latter featured wheels instead of traditional reels. Beyond that, players were paying more for a dealer to spin the wheel and offer the occasional chat conversation.
Unsurprisingly, live dealer slot games never caught on.
Virtual Reality Gambling
Virtual Reality headsets have been readily available for the past six or seven years and first tried to crack the online gambling sector around 2015.
The VR features from SlotMillions, who designed an entire VR gambling experience, were no doubt impressive. Housed inside a virtual skyscraper, players had access to a full casino, slot games, a lounge, bar, and could even venture up to the 80th floor and enjoy the view.
Two years later, in 2017, NetEnt joined the VR movement by launching re-releases of popular slots games that allowed players a first-person view when wearing a headset.
While VR has long been tipped as a key technology for the future of casino gaming, it has so far failed to truly go mainstream.
The rise of mobile gaming is down to the fact people can play anywhere and everywhere. No one is interested in strapping on a headset to play a quick game of blackjack while taking the bus to work.
While it might be jumping the gun to call VR gambling an outright failure, it has so far fallen short of disruptive expectations it was expected to have.
Here you have 4 casino innovations that didn't really make the cut. If you want to make sure you won't fail when gambling on any online casino check out the best betting tips for beginners here: https://extra.betamerica.com/casino/
Asia's Gambling Hub Reopens for Business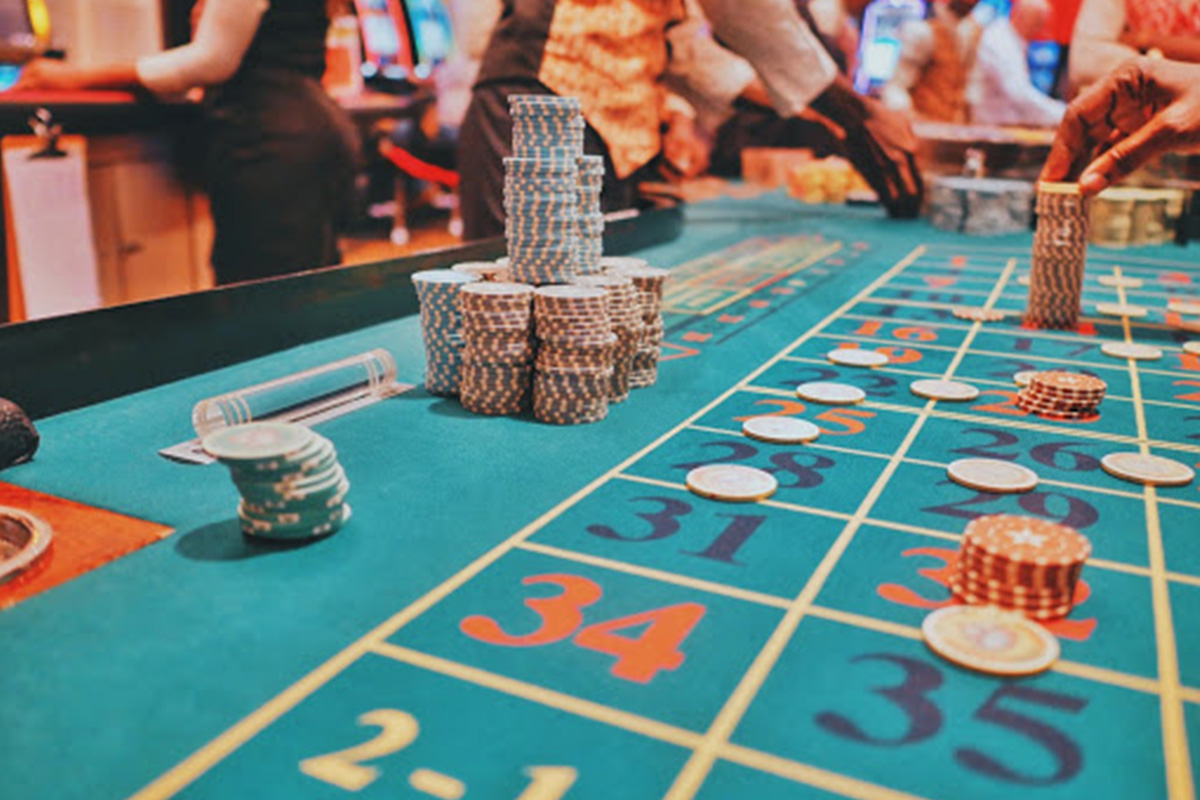 Reading Time:
< 1
minute
Macau, the gambling hub of Asia, has taken its first steps on the road to recovery as the casino capital starts issuing tourist visas again.
Visas for both individuals and group tours from mainland China will be restored in phases. Macau, like Hong Kong, is a special administrative region (SAR) of China. Authorities did not say when visas will be made available to tourists wanting to travel to Macau from outside China.
Macau's neighbour Zhuhai is the first mainland city to be issued tourist visas. The opportunity will gradually be rolled out to the rest of the country during August and September, according to a statement from China's National Immigration Administration.
On top of the re-issuing of visas, the two-week quarantine imposed on Macau travellers upon their return to mainland China was lifted across the country.
Macau's economy is heavily reliant on the tourism and gaming industry. Visitors from mainland China make up more than 90% of Macau's tourists, which is home to major casino operators including Sands, Wynn, Galaxy and MGM.
APE Launches Summer Internship Program for Macau Local College and University for Three Years in a Row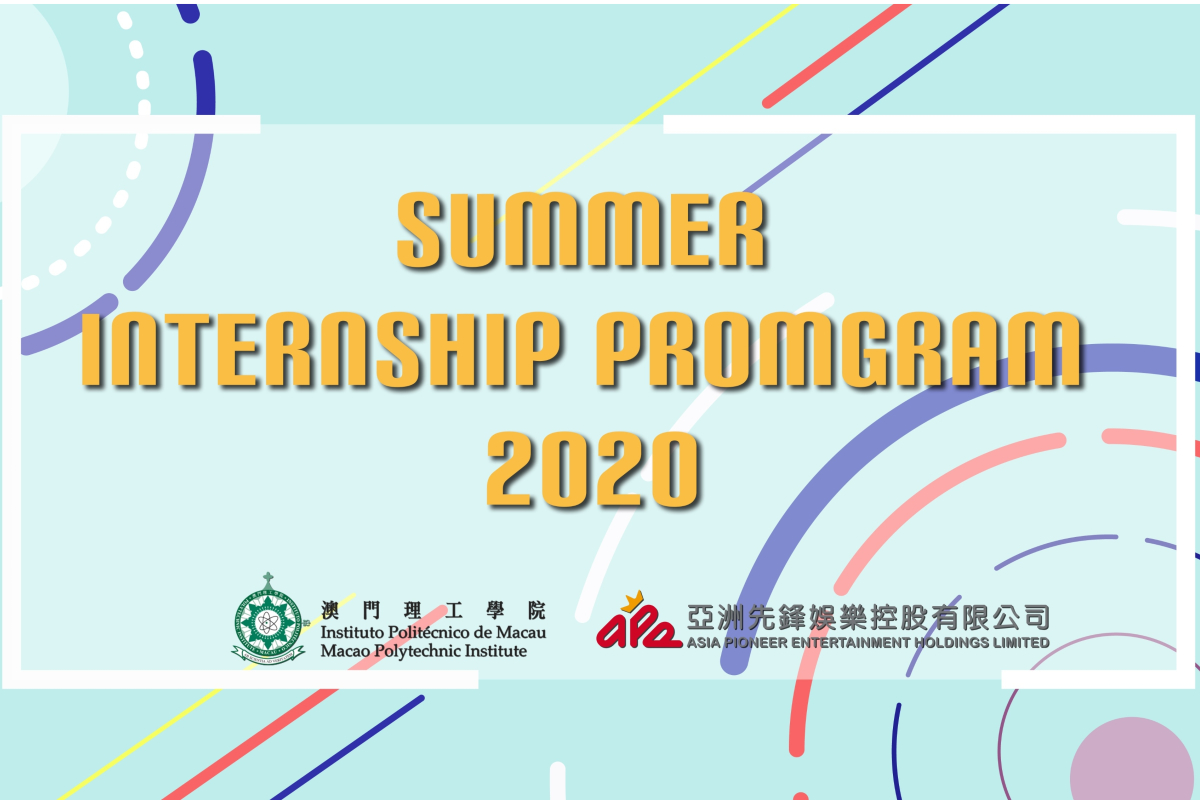 Reading Time:
< 1
minute
Asia Pioneer Entertainment Holdings Limited, with its subsidiaries collectively referred as the is pleased to announce its paid summer internship program for three years in a row has been launched from June to August, 2020. The partnership with Macao Polytechnic Institute of this year provides motivated students the opportunity for learning knowledges and skills about the operation of gaming industry.
Under the impact of Covid-19, APE insists to conduct the internship to provide chances of accumulating working experience to the student who are interested in gaming industry. The intern of this year is from the Bachelor of Business Administration in Gaming and Recreation Management of Macao Polytechnic Institute. The intern could obtain diversified knowledges by working in different departments including Administration & Human Resources Department, Consultancy and Technical Sales Department, Technical Department, etc. Interns who complete the program with outstanding results will have priority to receive a chance to become APE full-time employees.
"We are grateful to launch the summer internship program again. In view of the success of the past programs, we believe that students can earn meaningful and valuable experience by training their hands-on skills in workplace, such as teamwork, communication, problem solving, etc." said Mr. Herman Ng, Chief Executive Officer and Executive Director of APE.
Play'n GO Bring The Reels of Steel with Saxon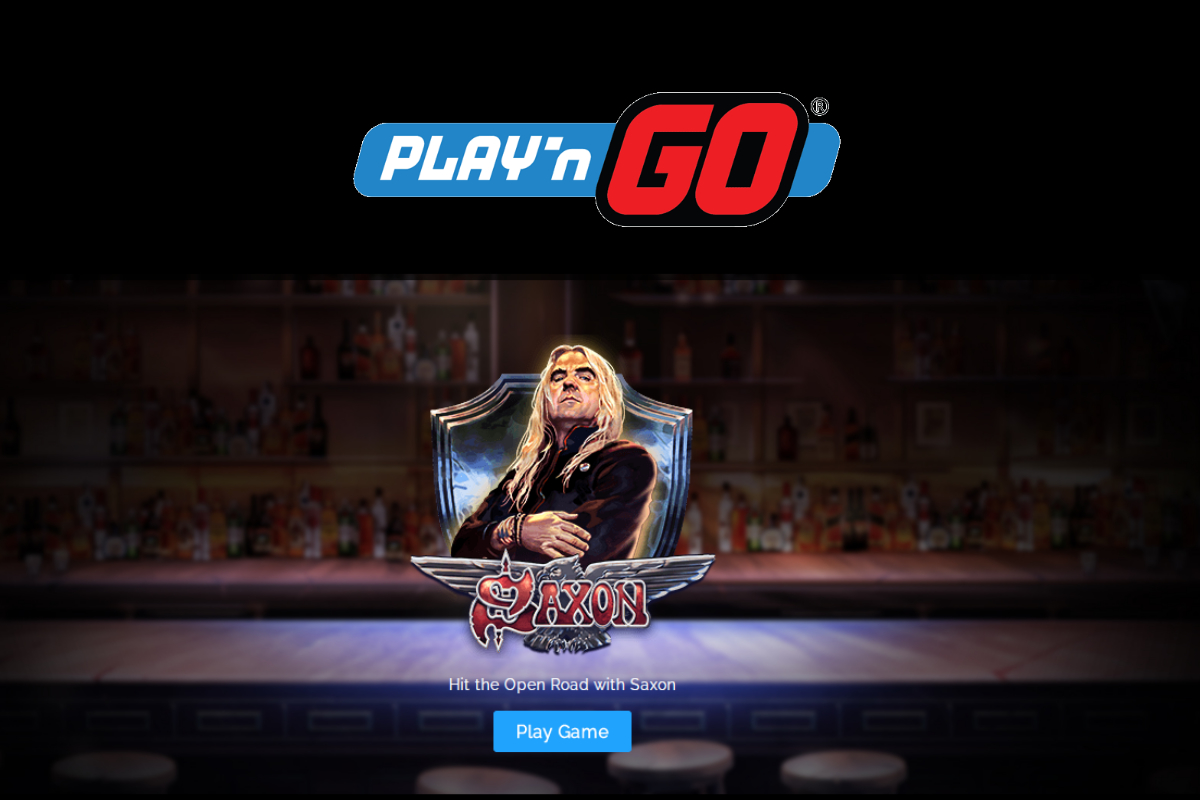 Reading Time:
< 1
minute
"…The 80s were a time of fun and freedom, that's reflected in the music of the time. We've brought that feeling into the Saxon slot…."
The latest title from Play'n GO was officially released into the market today, the 5-reel video slot Saxon.
The slot is a tribute to the carefree, freewheeling days of the eighties set to the soundtrack of one of British heavy metal's most influential bands, Saxon, with players able to pick from several of their songs to listen to while playing. One of the era's biggest European acts, their legacy has influenced several bands over the years, including top acts like Metallica and Megadeth.
Similar to some of their earlier 2020 releases, most notably Annihilator, Saxon also brings a high level of animation into play as part of the game's entertainment.
The free spins feature of the slot is activated by landing the game's two Scatter's on the reels; one is a classic motorcycle, and the other is Saxon lead singer Biffy Byford. Once both land on the reels, they come together in a fun animation to kick off the feature.
The feature also houses Saxon's main draw, which is the unlimited multiplier feature, whereby multipliers will continue to climb for as long as the feature lasts, with no maximum.
Play'n GO Chief Product Officer, Martin Zettergren spoke about the game and its appeal:
"The 80s were a time of fun and freedom, that's reflected in the music of the time. We've brought that feeling into the Saxon slot.
It's a simple, fun game and the free spins give players so much potential it will appeal to new and seasoned players alike."