Degree 53 strengthens team with two directors and 12 new hires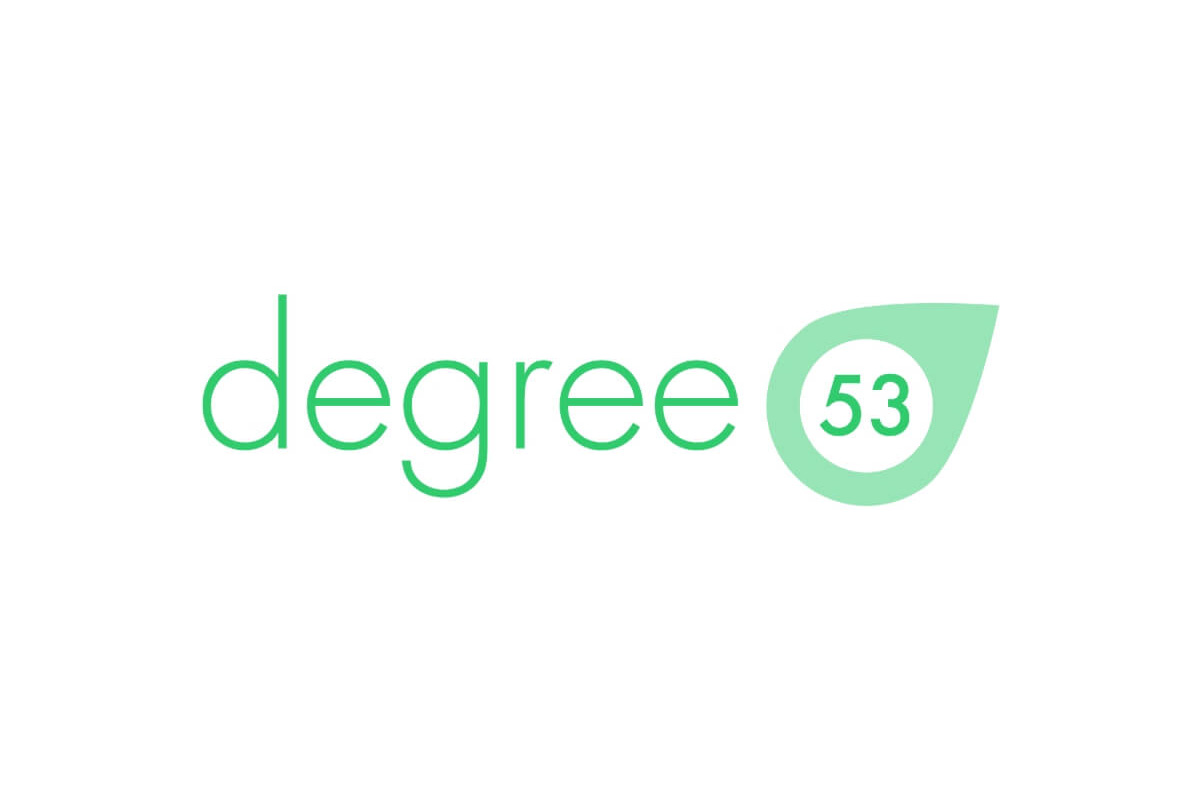 Reading Time:
2
minutes
Degree 53, specialists in UX, design and software development, are excited to announce that they have promoted two existing team members, Bav Patel and Peter Stringer, to directors. The company has also made 12 new hires over the last three months, all whilst working remotely. This restructure adds more strength and extra support to the wider team.
Bav Patel has taken on the role of Technical Director – Web and Infrastructure, having been with the company for over six years and playing a key role in its web development services. With over 13 years' experience, Bav will be driving the web and infrastructure offering for the business.
Peter Stringer has been promoted to Technical Director – Mobile. He joined the business when the team at Degree 53 were still part of the Betfred mobile division in 2012. Peter brings a wealth of app development experience across multiple platforms and will be leading the company's mobile services.
In addition, Degree 53 has brought in new recruits to increase capacity across the board. They include Web and App Developers, Quality Assurance, Project Managers, UX Designer and a Business Analyst. All new starters have a great background in working with digital products and bring experience from a number of industries, whether from an agency or in-house.
This recruitment drive came from the need to provide additional support to client projects and expand the company's capacity despite the lockdown. Degree 53 have been continuously working on projects throughout the recent months thanks to existing clients increasing their demand for digital services and some exciting new business wins.
Richard Wagstaff, Managing Director at Degree 53 comments: "I'm delighted to recognise the great work both Bav and Peter have been doing. Their promotions are a testament to their expertise in their respective fields and delivering successful projects for our clients. I also want to welcome our new team members and look forward to meeting them face-to-face in the coming weeks. It's been a tough few months for many businesses, and I'm glad we've been able to grow our team during this period whilst retaining all our employees."
"As we're cementing our reputation in a number of industries, such as online gambling, lottery, finance and wellbeing, all of our new hires are a fantastic addition to the business. They have already shown great determination to learn and get stuck into projects working from home. These changes will no doubt strengthen our delivery capability and enhance our offering too."
Battle Maidens: Cleopatra Launches Exclusively with LeoVegas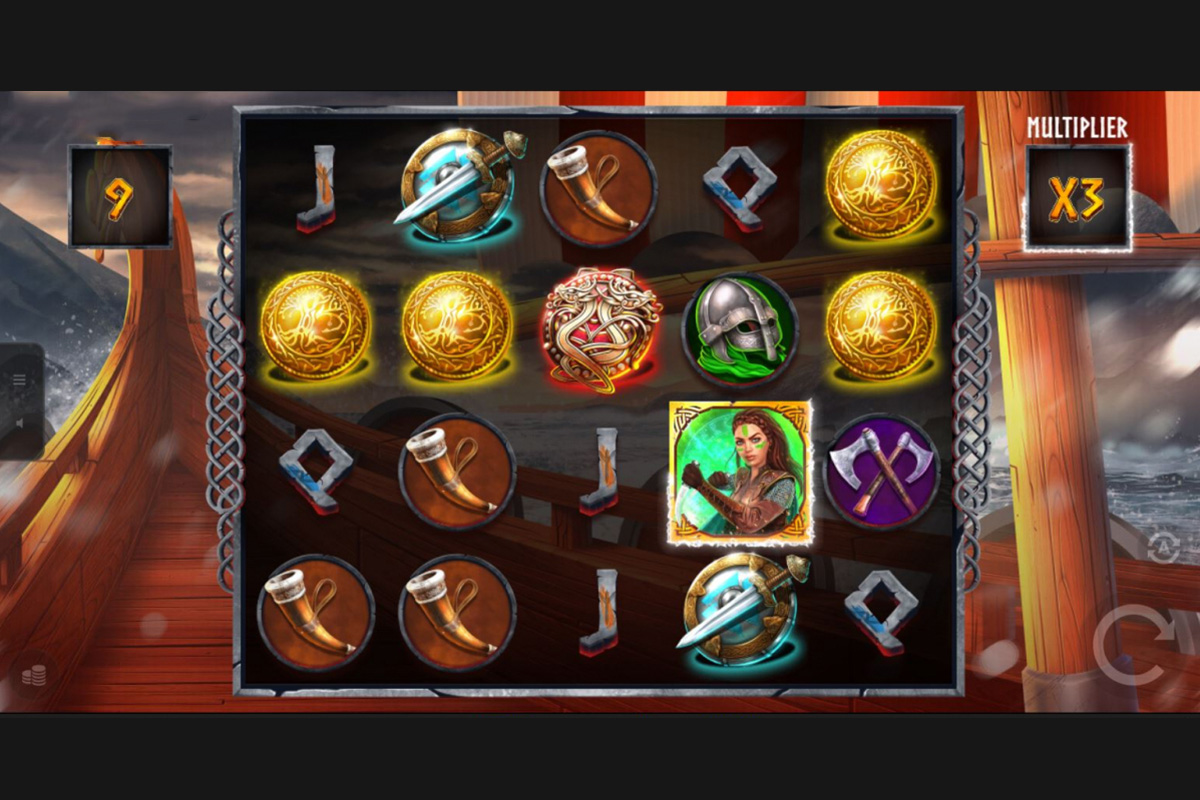 Reading Time:
< 1
minute
Players at LeoVegas are the first to play the latest game of 1X2gaming's hugely popular Battle Maidens series. Battle Maidens: Cleopatra launched exclusively at LeoVegas on September 16 and will be made available network-wide from September 30.
In Battle Maidens: Cleopatra, players join the famous desert queen in her fight against Anubis, the god of death and afterlife, as they attempt to claim his wealth and riches through the 1024 different ways to win.
"Battle Maidens: Cleopatra is the next chapter in what is an incredible story and series of slots and we are thrilled to be launching it exclusively with our friends at LeoVegas," Rory Kimber, Head of Account Management at 1X2 Network, said.
"Battle Maidens: Cleopatra builds on the success of the first game, utilising the exciting concept whereby each bonus round can be very different to the last, and offers a new and fresh player experience thanks to its ancient Egyptian theme," Rory Kimber added.
"Battle Maidens proved to be a popular slot with our players so we absolutely wanted to be the first to offer the next game in the series," Johan Ekberg, Casino Operations Manager at LeoVegas, said.
"Battle Maidens: Cleopatra looks awesome, is thrilling and engaging to play and delivers plenty of big win potential. To our players, we say this; dare to face Anubis alongside your Battle Maiden companions and you may find you walk away with an Egyptian fortune of your own," Johan Ekberg added.
The Russian Association for Electronic Communications announces the new Gaming industry and esports cluster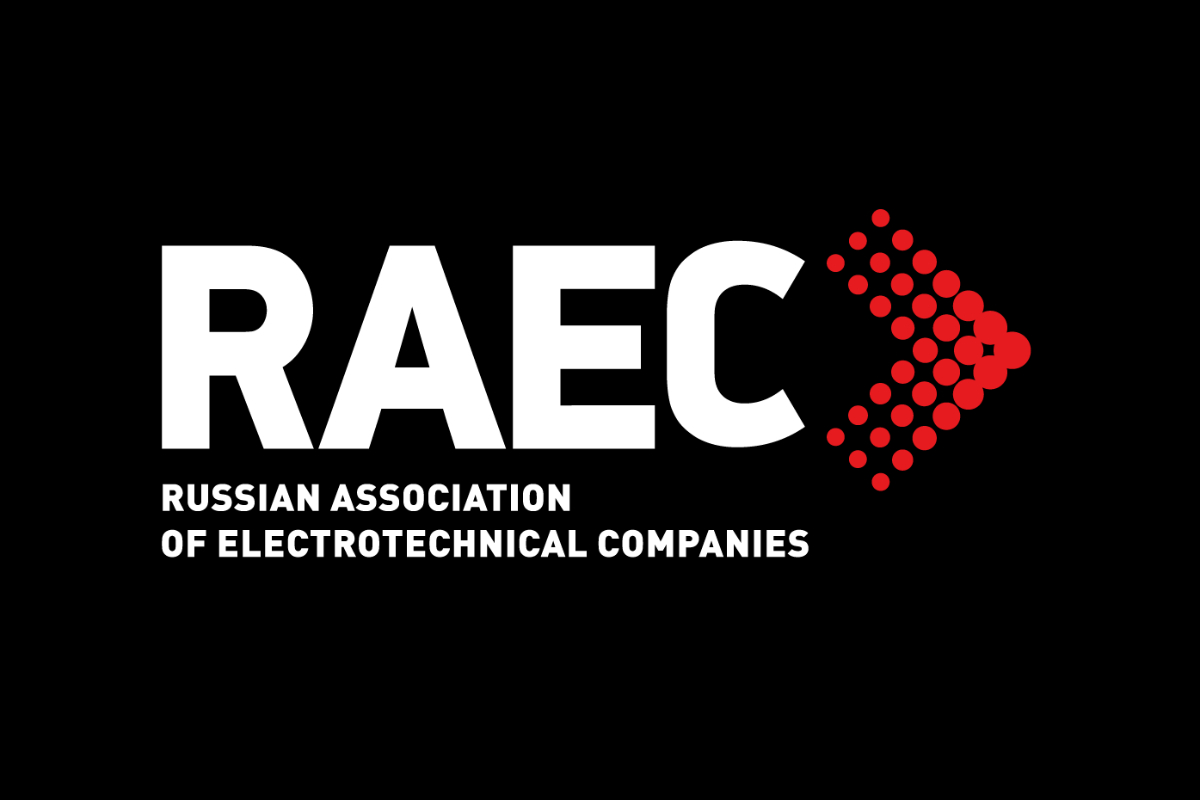 Reading Time:
3
minutes
The Russian Association of electronic communications (RAEC) announces the creation of the Gaming industry and esports cluster.
The new cluster's purpose is to solve practical problems in the communication field of communication with the media, opinion leaders and the general public.
Priority tasks will be:
Work with public opinion, convey a common industry position on the role of video games in society and their impact on it through a pool of experts, release and aggregation of information materials;

Identification, coordination and verification of unified data on the gaming and esports markets based on independent research and market participants ' own information;

Development of educational projects and activities.
The cluster is designed to bring together leading organizations and experts from the gaming industry and provide them with the necessary platform for communication with target groups, to become an intermediary between representatives of the gaming world and society.
The initial group of cluster experts includes:
Karina Konkova, Communications Director at MY.GAMES (cluster co-chairman in the "Gaming industry" direction);

Yaroslav Meshalkin, Chief Strategic Communications Officer at ESforce Holding (cluster co-chairman in the "Esports" direction);

Ilya Salamatov, CEO of META Publishing;

Artem Vinokurov, Vice-President of the Russian Esports Federation;

Elena Grigoryan, Marketing and Advertising Director at MY.GAMES;

Vladislav Arkhipov, PhD in law, head of the Theory and history of state and law department at Saint Petersburg state University, adviser to the practice of intellectual property, information technology and telecommunications of the international law at Dentons, author of the course "Legal esports issues";

Sergey Glamazda, Virtus.pro General Manager;

Stepan Shulga, Head of esports at Parimatch, esports evangelist;

Nikolay Petrosyan, Head of Media direction at ESforce Holding, Head of Cybersport.ru;

Olga Morozova, author of the "Igrology", researcher at the Institute of Psychology in the Russian Academy of Sciences, specialist of the Moscow center for video game research;

Anton Oleynik, General Producer of RuHub Studio;

Leonid Koen, senior consultant (sports industry and esports) at Odgers Berndtson Russia.
The cluster is open for new participants, and the conditions for joining the expert group are described on the official website of RAEC: https://raec.ru/en/ All applications will be reviewed jointly by RAEC and cluster experts.
Sergey Plugotarenko, Director of the Russian Association for Electronic Communications (RAEC):
"RAEC has long been interested in gaming and esports — not only as a hobby for employees, although many of us like to play, but also as drivers of the media and entertainment industry. For several years in a row, we held panels about video games within Russian Internet forum and Russian Internet Week. As a result, we realized the need for a strong communication platform, within which industry representatives can form a consolidated position and build a dialogue with society. This platform should be our new cluster. To create it, we turned to the largest market players and recognized experts, and as a result, we found a strong mutual interest."
Karina Konkova, Communications Director at MY.GAMES, co-chairman of the RAEC Gaming industry and esports cluster:
"Games are one of the fastest growing segments of the global entertainment industry, with a global audience of more than 2 billion people. The role and prospects of this market in the digital economy are well understood by its participants, but not always obvious to audiences far from game development. We believe that open dialogue, systematic research and educational initiatives will allow games and esports to better identify their real economic potential and enable talented Russian specialists and developers to achieve success both locally and internationally."
Yaroslav Meshalkin, Chief Strategic Communications Officer at ESforce Holding, expert on the esports mass culture on the Council of the State Duma Committee on Physical Culture, Sports, Tourism and Youth Affairs, co-chairman of the RAEC Gaming industry and esports cluster:
"Video games and esports like to be periodically blamed for all the deadly sins, masking real social problems behind it. Thanks to RAEC, we are able to work systematically with the perception of games and computer sports at all levels that interest us. The second and no less important task that our cluster is designed to solve is the formation of a unified approach to market assessment, since now the figures of different research companies are very different from each other and need to be verified by the industry Association."
The Gaming industry and esports cluster started working. You can find out about the results of its activities on the cluster's page: https://raec.ru/clusters/gaming-esports/.
VBET Announces Major Partnership With OneFootball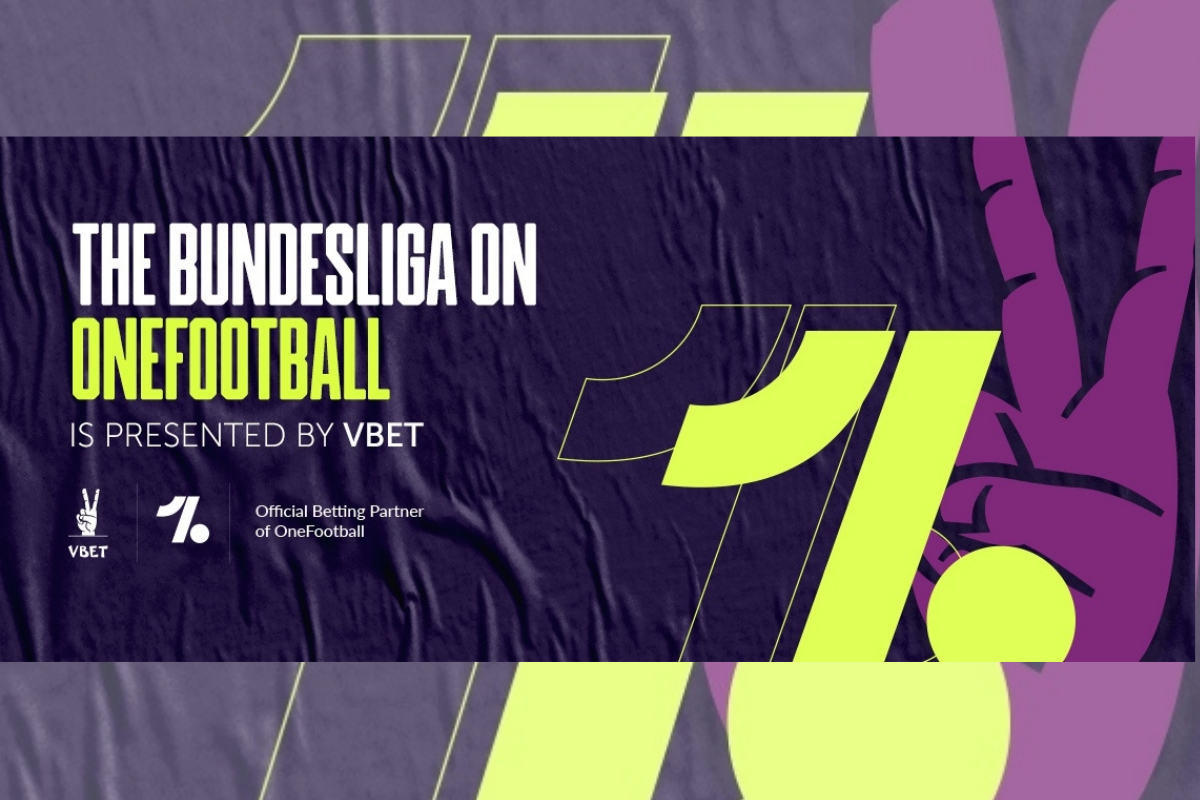 Reading Time:
2
minutes
VBET have announced a major partnership with OneFootball in the betting giant's next step of their global expansion. Integrating VBET products and content into OneFootball platforms will enable VBET to engage with fans worldwide in a natural setting. OneFootball is the go-to place for news and live updates for millions around the globe. Providing VBET's great odds and offers will take the brand to new audiences as VBET continues its strong growth. In the framework of the partnership, VBET will expand its collaboration in the Brazilian market, offering sports campaigns and interviews with Brazilian players. VBET will be looking forward not only to leveraging traffic but also becoming a famous brand in Brazil. VBET will have the opportunity to integrate its brand for the live broadcast of Bundesliga matches in Brazil, and the Champions League and Europa League Qualifying matches in selected markets globally. Football fans will have access to unique digital assets – predict the matches with the 1×2 digital asset, receive in-app messages, push notifications, Pre-rolls, and Exclusive Thumbnail Sponsorship.
OneFootball is a world-leader in creating and delivering football content to the new generation of football fans, and the partnership will see VBET-branded content integrated across their platforms. The partnership will see VBET featured as OneFootball's official presenting partner for the exclusive and free-to-air live broadcast of the German Bundesliga in Brazil, also selected UEFA Champions League and Europa League Qualifying round matches across the globe. Besides, VBET, as an official betting partner of AS Monaco, FC Pyunik, and headline sponsor of the VBET Armenian Premier League, will leverage these exclusive rights in partnership with OneFootball.
VBET's Founder and CEO Vigen Badalyan opened up about the inspiration behind the partnership. "I'd like to share the story behind our partnership, which has come a long way. I saw my son using the app for the first time, and I witnessed the excitement and joy in his eyes, and that was the moment it clicked to me. I suddenly thought of all the great opportunities awaiting us. OneFootbal is the ideal platform with an authentic voice that naturally aligns with our core values. I believe that together we will create an exciting sports journey that everyone deserves".
The CEO and founder of OneFootball, Lucas von Cranach, highlighted the importance of partnering with VBET. "We are delighted to partner with VBET, a forward-thinking and innovative player in the industry. We are building the world's biggest football media platform, so it is essential to have a strong and like-minded partner like VBET on board. Together, we bring Bundesliga – one of the most popular leagues to Brazil, known to be the most passionate country about football in the world. It is big news for everyone involved, particularly for the millions of football fans in Brazil that will benefit from this fantastic offer.
We look forward to getting started and taking this collaboration to new heights".