Trading Blows: Cloudbet's expert take on the rebounding NBA season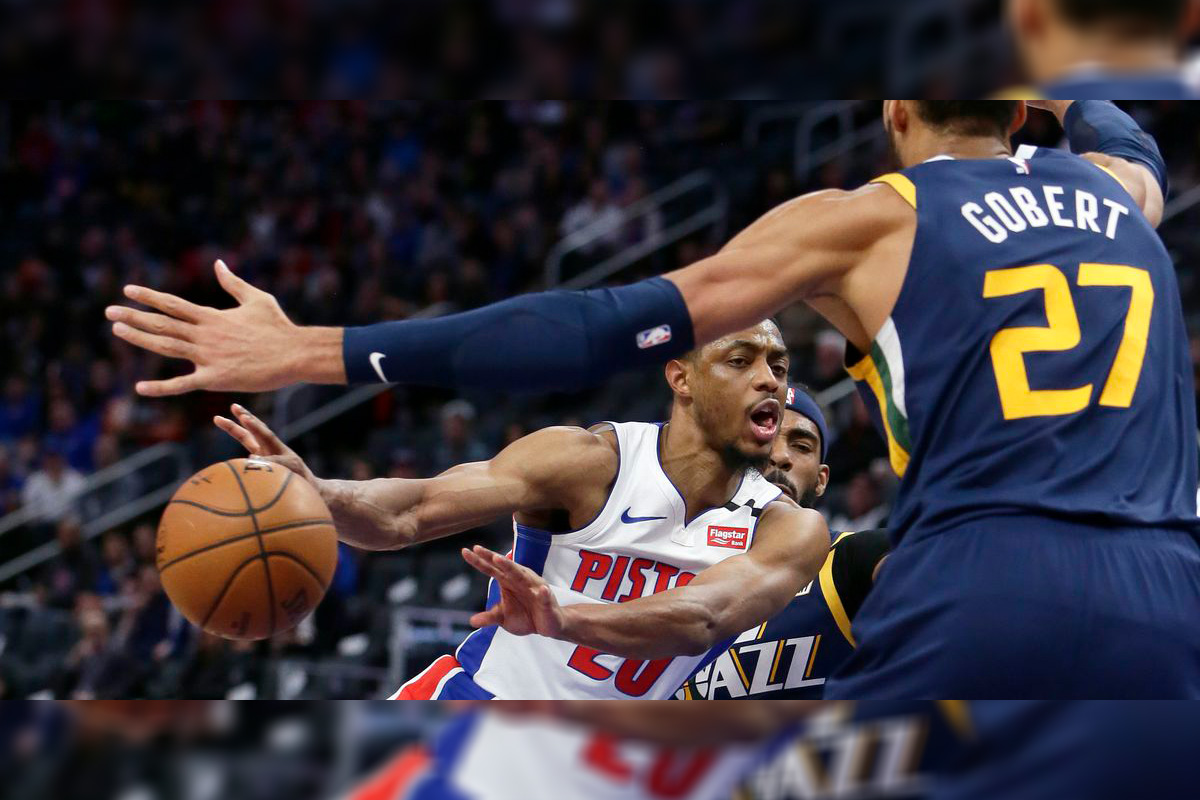 Reading Time:
4
minutes
As the NBA goes back to work – and hopes for no more Bubble trouble – the trading team at Cloudbet, the leading crypto sportsbook and casino, breaks down the latest market movers, telling you who's hot and who's not in the Disney World Laboratory.
1. League leaders reassert their claims over the championship: While they both dropped a game apiece during the scrimmages, the Milwaukee Bucks and Los Angeles Lakers showed enough to firm up their respective chances to take the Larry O'Brien Championship Trophy home.
a. The long layoff has benefited teams with older or injured star players: For the Lakers, the hiatus allowed Lebron James to give his 35-year-old body a solid rest. The last time he did so, for the All-Star break in February, James then went on a tear to lead his team on a 7-2 run. He certainly bounced back in style during Thursday's thrilling nightcap win.
b. For the Bucks, Giannis Antetokounmpo – a clear favourite this season to win his second-straight Most Valuable Player award – was able to rest a sprained knee sustained in a March game against the Lakers.
c. Both teams come to the restart refreshed and recharged. The Lakers are favourites to win the 2019-2020 title, with their line moving to 3.31 (~ 9/4; or +231;), from 3.34 (+234) prior to the scrimmage. Strong showings from their second and third-string players, especially in the third scrimmage game with James and Anthony Davis on the bench.
d. The Bucks are just behind, at 3.45 (~ 5/2; or +245), from 3.53 (+253). Antetokounmpo clearly shone during the practice matches, with more-than-ample support from fellow starters Khris Middleton and Brook Lopez.
2. Los Angeles Clippers lose ground in title race: While still third-favourite to win the championship, the Clips have been big drifters in the market since the scrimmages began.
a. Among the top units, this team has been most impacted by the Covid bubble restrictions, with two key players (Lou Williams and Patrick Beverley) in quarantine after temporary family-related absences.
b. Williams, the Clips' leader in assists, was pilloried in social media for a much-publicised and ill-advised visit to an Atlanta strip club while on leave.
c. Another player, Montrezl Harrel, has yet to return from family leave.
d. This means a much diminished squad takes on the Lakers in their restart opener on July 30, and they're unlikely to be back at full strength until at least the second week of the rebooted competition – that's tough, given that there are only eight seeding match-ups to play.
e. With these travails in mind, bets on the Clips to win it all are currently paying 4.15 (~ 3/1; or +315). Their probability of a championship now stands at 24.1%, roughly a percentage point lower than before the practice scrimmages began.
3. Houston Rockets cement their status among the top four title favourites: Even though they ended the pre-Covid season with the league's 10th-best win-loss record, the Rockets have worked their way in as fourth-favourites to win the title.
One train of thought has it that they more than others will benefit from the long break: four of their key players, including stars James Harden and Russell Westbrook are 30 or older, and the shorter season will shelter them from the extended wear-and-tear of a normal season.
a. Harden worked out like a fiend during the layoff, coming to Disneyworld with a noticeably slimmer physique. Already the league's top scorer this season, he unsurprisingly led his team's point production over the three scrimmage matches.
b. Westbrook was a question mark after testing positive for Covid in mid-July, but emerged from the NBA's quarantine protocol in time to play solid minutes in all of his team's three scrimmages.
c. Houston's odds of a championship this season firmed over the past week to 15.1 (~ 14/1; or +1415) from 15.6 (+1460).
d. One setback emerged this week, with starter Eric Gordon injuring his ankle during H-Town's victory over Boston. No clear movement in prices yet, as the market awaits test results to determine his immediate playing future.
4. Toronto Raptors gain ground in title race: The defending champions' performance this season prior to the league's suspension (72% win rate) shows that they're still a force to be reckoned with even after losing star player Kawhi Leonard to the Clippers.
The Raps won two out of their three scrimmages, which also saw the return of center Marc Gasol, who spent the hiatus rehabbing his dodgy hamstrings and dropping a significant amount of weight.
a. Clipper odds for a repeat championship have narrowed from 18 to 16.9 (~ 17/1; or +1591).
b. They've now displaced the Boston Celtics at fifth in the outright lists to take the title.
5. New Orleans firms up its chances for a playoff spot in the West: The Pelicans won its three practice match-ups, including a 21-point drubbing of the Bucks on July 27, all without its star rookie Zion Williamson, who had been in quarantine following a family-related absence from the bubble.
The big news this week was Williamson resuming practice, an appearance warmly welcomed by teammates: He's the Pellies' second-highest scorer and has missed 44 games this season due to knee and ankle injuries.
a. His return plus a solid scrimmage showing has improved the prospects for their performance in the West (see below).
b. Also increases the interest over the tussle for the final play-off spot in that conference. The Memphis Grizzlies are current favourites to take that spot, paying 1.64 (~ 4/6; or -156), with New Orleans next at 3.81 (~ 11/4; or +281).
6. Western Conference outcomes have been reframed, thanks to the above reasons: The Clippers' personnel issues means they've lost the slim edge they previously had over the Lakers as favourites to take the West.
a. Team Lebron is now tops with odds of 2.58 (~ 6/4; or +158) over the Clips at 2.66 (~ 13/8; or +166).
b. The biggest improvement in fortunes belongs to the Rockets, with a line of 7.28 (~ 6/1; or +628) currently giving them a 13.7% chance of winning the conference, or 2.1 percentage points higher than before scrimmages began.
c. The other big move was New Orleans: While they're still unfancied as conference champs, their line moved from 54.6 into 31.1 (~ 30/1; or +3013).
NBA quarantine protocol:
New NBA protocol implies that players could be tested as often as daily during this resumption. If a player has a confirmed positive test, he must undergo treatment and rest for at least 14 days without exercising. In order to return, the player must pass cardiac exams and also test negative for the coronavirus twice in a 24-hour period.
On July 21, the NBA reported zero cases of the coronavirus following the testing of 346 players, and the league has gone three weeks without a positive result.
Prices are as compiled by Cloudbet and are current as of 8 am GMT on July 30
Betsoft Gaming Signs Content Deal with CryptoBet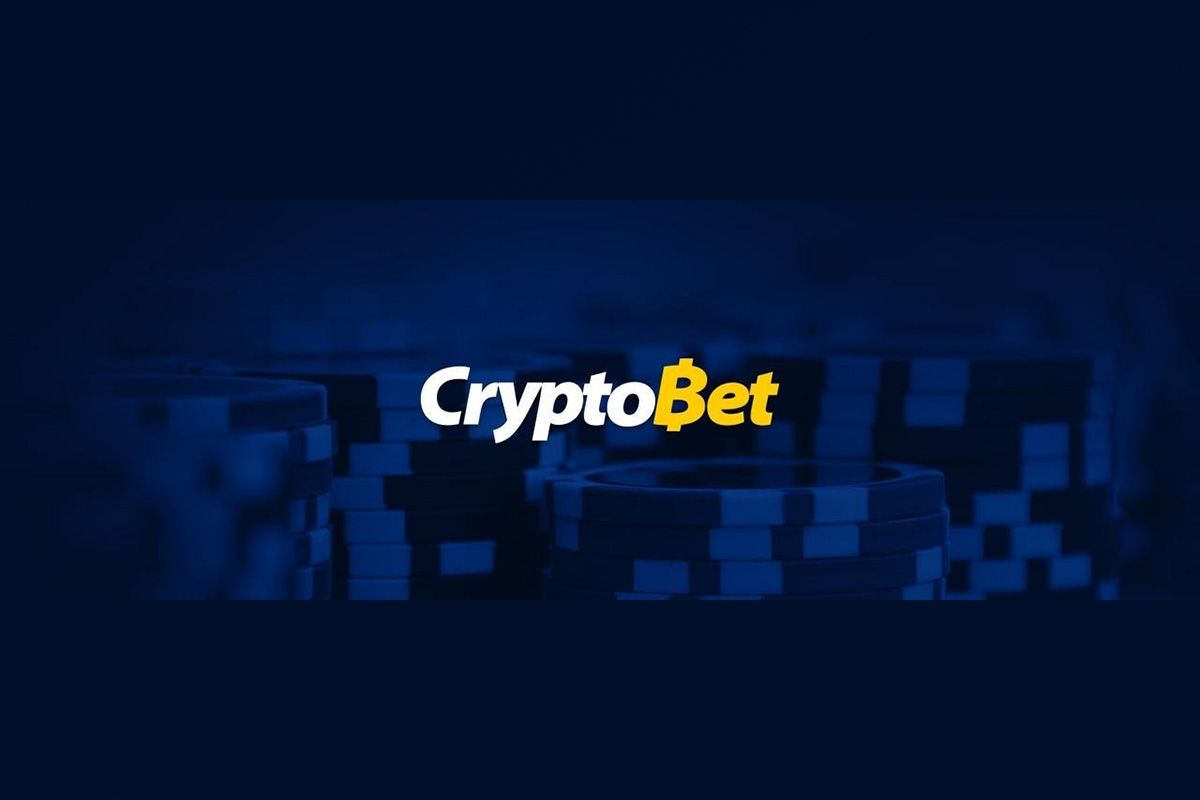 Reading Time:
< 1
minute
Betsoft Gaming has entered into a content agreement with RGT Global's new platform CryptoBet. The partnership reinforces Betsoft's reputation for innovation and business acumen in addition to its acclaimed game design and content.
Betsoft Gaming is a highly regulated and established content provider with a portfolio of slot games second to none.
CryptoBet was set up by RGT Global last year to service players wishing to bet in cryptocurrencies as well as in the more traditional formats. The company is also unique in that they are currently offering 16 of the most recognised cryptocurrencies for deposits and withdrawals.
"Betsoft Gaming is one of the most inventive gaming content providers in the world. We are always looking for challenging new businesses and markets to work with, so partnering with RGT's CryptoBet is very much aligned to our global development strategy," Kai Botha, Marketing Manager at Betsoft Gaming, said.
"We are delighted to be in business with Betsoft Gaming. The quality of their games is acknowledged worldwide. We are confident that the integration of their slots to our site will be successful for both companies," Pablo Quirós, GM at RGT Global, said.
Unlocking the power of cryptocurrencies to step inside the decentralised casino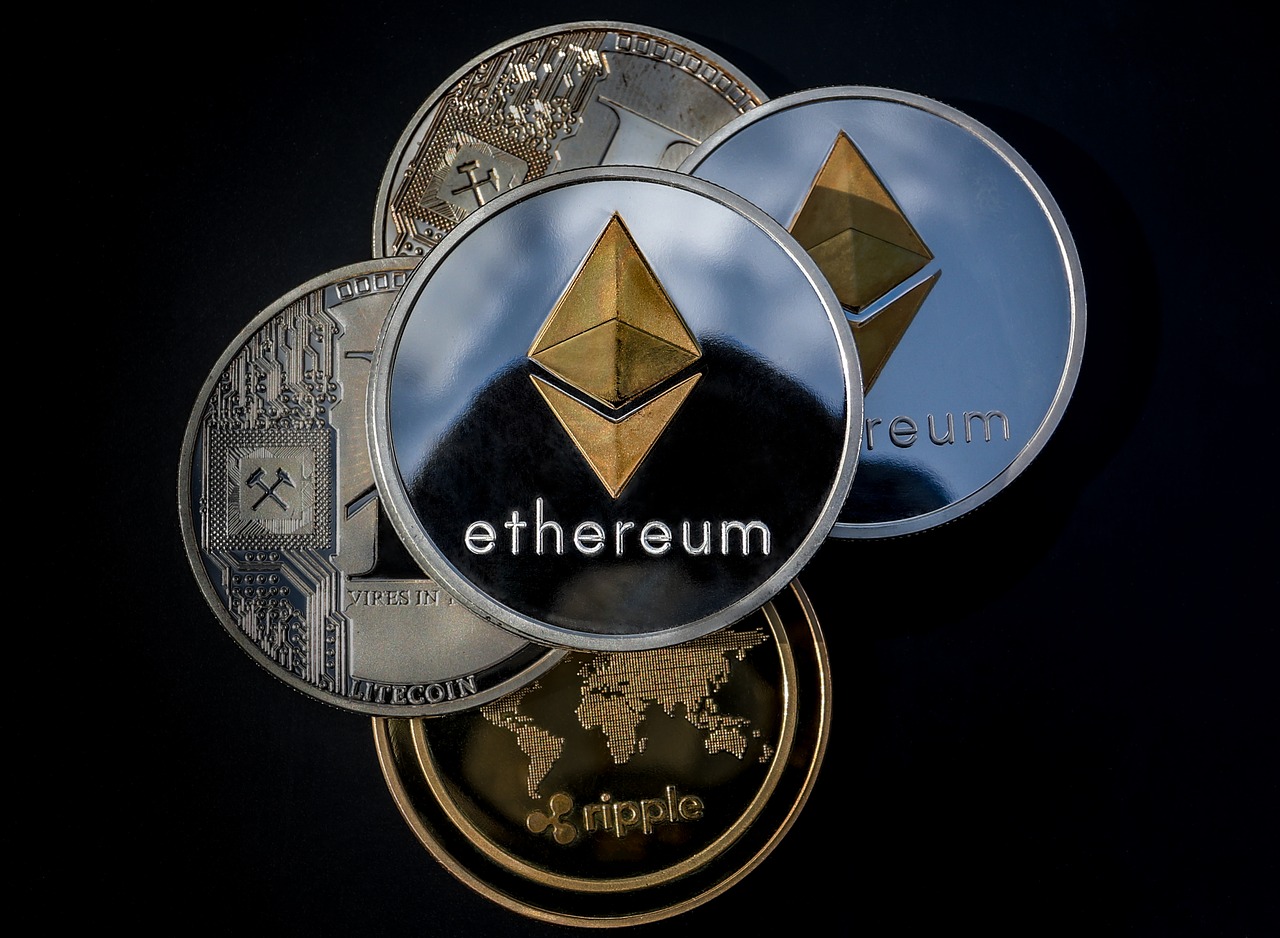 Reading Time:
2
minutes
Researchers from the Department of Computer Science at the University of York have presented the first ever analysis of gambling transactions taking place in cryptocurrency casinos on the Ethereum blockchain.
In uncovering extreme behaviours, the study could assist in identifying the potential for financial harm via unsustainable spending among players, ultimately leading to better consumer protection tools.
The study unlocks blockchain transaction data to provide a detailed summary of spending behaviours, revealing how people are affected by this new form of online gambling.
Decentralised gambling applications differ from traditional online casinos in that players use cryptocurrency as a stake. The codes running the casino games are also stored on public ledgers, known as blockchains and cryptocurrency platforms such as Bitcoin and Ethereum use the technology to process payments and calculate game outcomes.
When players place wagers, their transactions are recorded on a blockchain in an anonymised form. Whilst this data has always been publically available, the technologically advanced nature of the applications has presented barriers to research and regulation.
As part of the study, researchers developed an algorithm to extract and decode transaction data from the Ethereum blockchain. The work examined more than 2.2m transactions from 24,000 unique addresses on three applications operating on the Ethereum cryptocurrency network (dice2.win, etheroll.com and fck.com).
Focussing on simple casino type games of chance, like dice rolls and coin flips, researchers found that the average decentralised gambling application player spends less than in other online casinos overall, but that the most heavily involved players spend substantially more.
As with regular online casino players, researchers found that those who generally place larger bets are more likely to wager larger total amounts over the duration of their betting careers, however this appears to be amplified in decentralised gambling application use.
The data revealed that the most heavily involved bettors wagered an average of 1,000 ETH (equivalent to approximately $100,000), which dwarfs the average 1.1 ETH (~$110 at time of study) presented by the majority of bettors.
In their assessments of typical 'player' behaviour, researchers were also able to identify the presence of non-human players, known as bots, in the data set. Bots may exist for a number of reasons, for example to artificially inflate the perceived popularity of the applications they are transacting with, or to attempt to win the jackpot from an application once it becomes statistically worthwhile to pursue.
The researchers cite that whilst they cannot infer the reason behind the bots' existence, the identification technique they have developed presents an interesting area for future investigation.
Oliver J. Scholten, a PhD Researcher with the EPSRC Doctoral Centre for Intelligent Games and Game Intelligence, and member of the research team commented: "The study illustrates the power and scale of transaction data that decentralised gambling applications can provide to researchers".
Scholten added: "These applications could really change the way people gamble online – we in the research community need to know how they operate, how to analyse them, and ultimately how to identify those in harm's way."
Dr James Walker from Digital Creativity Labs commented: "The work draws attention to cryptocurrency transactions as a tool for large scale in-vivo gambling research, and presents a robust foundation upon which multiple avenues of further analyses can be performed."
The article is published by The Public Library of Science ONE at https://journals.plos.org/plosone/article?id=10.1371/journal.pone.0240693
How a Crypto User Beat Crazy 1/3447 Odds to Win a Lambo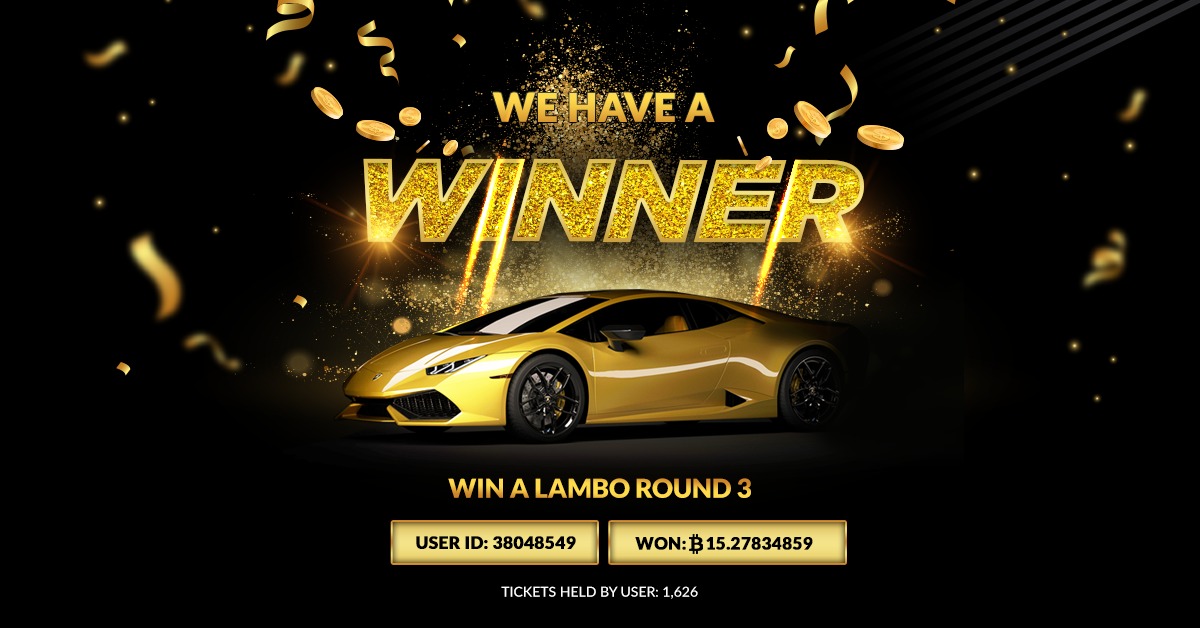 Reading Time:
2
minutes
The biggest giveaway in crypto just concluded its third edition today. After two successful rounds, the third round showed why the popularity of FreeBitco.in's provably fair algorithm is justified.
In Round 2, User 13562178 was the lucky winner, holding 200,000+ tickets in the draw.
However, in Round 3, User 38048549 clinched the top prize holding only 1,626 tickets out of a total 5.5 million tickets distributed. That's some luck!
This is down to FreeBitco.in's truly random, proprietary lucky draw algorithm, where anyone can win even if they hold just one ticket.
The Lambo Goes To…
The Win a Lambo Golden Ticket Contest Round 3 at FreeBitco.in concluded on 25th October. The draw was held on 26th October, and User 38048549 emerged the lucky winner.
With 1,626 tickets, the user had a winning chance that of as low as 0.00029%!
The winner has two options to choose from: a Lamborghini Huracan LP 580-2 or 15.27 BTC ($200,000 in BTC deposited directly into their FreeBitco.in account).
What would you choose? Well, you can find out for yourself…
Win a Lambo Round 4 Has Begun!
If you're new to the Golden Ticket Lamborghini Giveaway, here's a small guide to help you get started:
In May 2019, FreeBitco.in, the world's oldest-existing bitcoin faucet, organized the biggest giveaway in crypto – the Win a Lambo Golden Ticket Contest.
Here are the steps to participate in the contest:
1. Create an account on FreeBitco.in.
2. Collect Free BTC or deposit BTC into FreeBitco.in wallet.
3. Play the HI-LO dice game, or bet on events.
4. For every 0.005 BTC wagered in total on both the dice game or the event betting page, the user gets 1 Golden Ticket.
5. Golden Tickets can also be bought for 25,000 satoshi each.
6. Collect as many Golden Tickets as possible to increase the chances of winning a Lamborghini.
7. After the contest ends, a provably fair lottery drawing will be conducted to pick the lucky winner.
No sooner did Round 3 end that Round 4 began, and it's already off to a cracking start!
Within hours, almost 100,000 tickets have already been distributed. The contest ends in the last week of April, so you have time to start stocking up on Golden Tickets.
Want to get your hands on Crypto's Biggest Prize? Play now!