Betsoft and BlueOcean Discuss the Recipe for Long-Term Success in iGaming Partnerships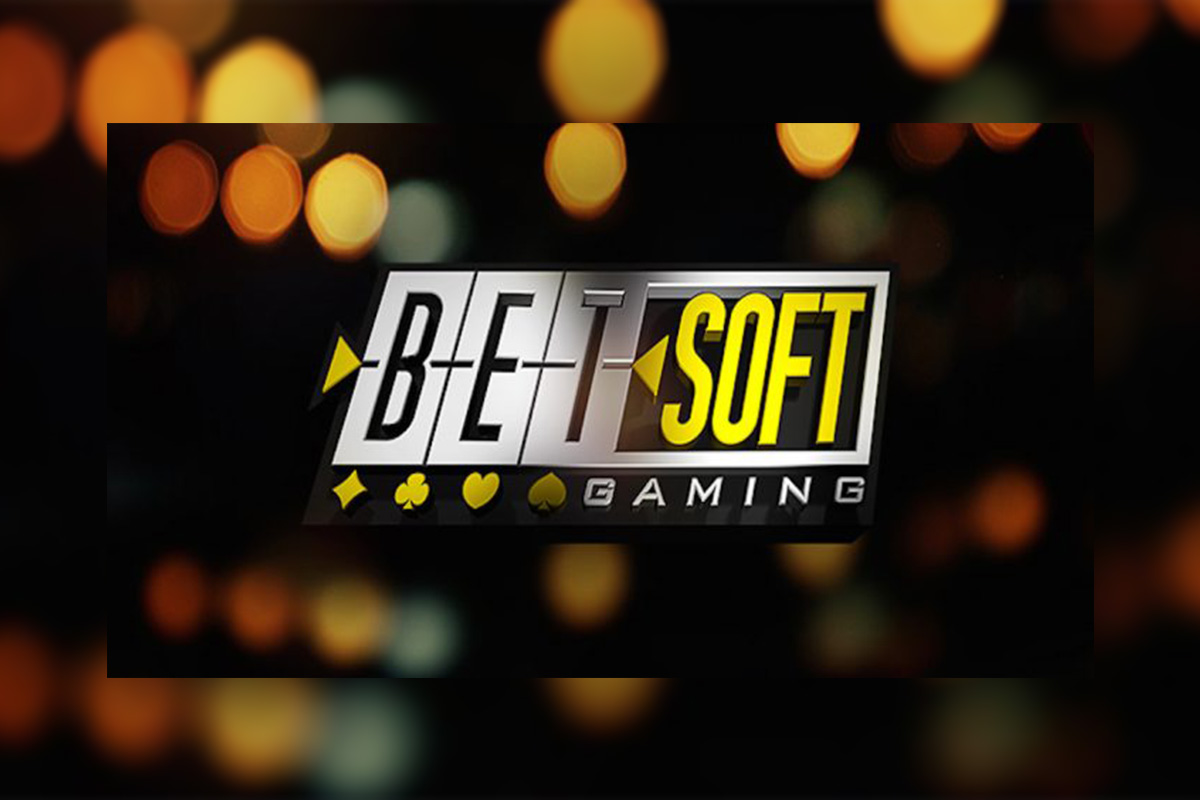 Reading Time:
5
minutes
Selling product, although essential, is still only one part of an effective business formula. Relationship building in today's global and crowded markets is a major element for long-term success. Enduring partnerships need trust and commitment from both sides, plus a little something else. Erik Köhler, Marketing Manager at Betsoft Gaming and Dejan Jović, CEO at BlueOcean Gaming enjoyed a socially distanced meeting to discuss just what makes their companies' relationship work.
Erik is a data driven marketer with substantial knowledge of digital marketing, social media exploitation andafiliation within the iGaming world. Over the past decade, Betsoft has earned a reputation as one of the world's premier producers of high quality igaming products. It offers an unparalleled level of service, backed by a solid and highly experienced team. In addition to the substantial portfolio of cinematic quality games, the product suite also includes a full featured casino management platform. Betsoft's commitment to excellence has made it a leader in the industry. Independent certifications and licensing in numerous igaming markets have been obtained and, through these efforts, Betsoft has secured a loyal client base throughout Europe, Asia and the Americas.
Dejan comes from a technical background in IT. His career in iGaming spanned product management, strategic development and business development before he became CEO of BlueOcean in 2016. The Slovenian-based business is an independent B2B online gaming software provider. Gamehub – their inhouse gamehub aggregation – allows casino operators to launch multiple game providers with a single API integration. With a business strategy comprising easy-to-use, time saving and efficient all-in-one solutions for online casino businesses, their White Label solution offers the necessary suite of products and services required to start an online casino. 
EK: Betsoft and BlueOcean have enjoyed a successful partnership for some time; what made you choose Betsoft originally and what keeps the partnership working?
DJ: 'Yes, we have been collaborating since 2015. Betsoft was one of the first game providers available within our Game Aggregation solution – GameHub. I would say that the quality of the games was a significant enabler for our growth right from the start. Working with Betsoft was integral to the success of our strategy. By choosing Betsoft products originally, we were able to offer those great games to all of our initial operators. This early success acted as a magnet to bring in more new clients for us. The result today is that almost all of our clients have access to the Betsoft portfolio.
We will definitely keep working together as our success is reflected in the great business growth we have made together. An important factor contributing to the strength of our long-term partnership is the technical side of your games: operationally, the games run smoothly so we never experience any issues. Finally, we have great communication overall and that always makes life easier.'
EK: At Betsoft, we too have been very happy with how our partnership has developed. Your business has grown considerably since you started: can you sustain this growth?
DJ: 'We are really proud of our effort over the past few years; it required hard work and commitment from the entire team but it has paid off. Our dream is to maintain solid growth, but we are keeping ourselves grounded and accept that it will take some time. Currently our GameHub solution offers more than 5000 games from around 80 game providers, although we are always looking for more.
The strategy is to provide globally accessible games. In addition to our extensive game library, GameHub features an additional set of four features: Automated Game Catalogue, which enables a fully automated release of new content along with extensive game details and icons; FreeRound API, which allows operators to distribute free spins to selected players through single implementation that works with all game providers supporting free rounds; Game History API, which gives our clients access to detailed game history which can then be incorporated into their own back-office and, finally, Unified Jackpot Feed which offers the potential to display jackpot values in real time.
Although we are satisfied with the product as is, we want to take it to the next level. We will offer further additional features to make us stand out from the crowd and to showcase GameHub as something special. But each development requires a lot of time to be perfected. We are currently working on Tournaments and feature triggering – which are both available across most game providers including Betsoft. This is a great tool to offer in terms of player engagement and retention.
Finally, in addition to product development, we have invested in targeted marketing. This, for us, is something new. Previously we never dedicated a team, budget and policy to marketing. Our strategy for this year was to attend all the major iGaming events worldwide; however, due to the covid-19 situation, this has been put on hold. Therefore, we have re-directed our focus on to advertising and marketing online, thus raising brand awareness through this platform – at least until the live events are back in business. So yes, we feel confident that, with our plans in place, we will continue to grow.'
EK: BlueOcean has enabled many start-ups in the industry and encouraged them to showcase the best games on their sites. Which casino operator would you say that you are the most proud of assisting?
DJ: 'Currently we have more than 100 active clients on our GameHub aggregation and an additional 40 White Label and Turnkey solutions. We work closely with all of them to constantly grow the numbers. This year we hit record volumes which, for us, is a great indicator that our strategy works. Our clients managed to expand their business through a mix of our software solutions and great gaming content.
Originally, we started with B2C business; therefore we have many White Label operators, all of whom we are immensely proud. Together we have a created a successful story. One in particular has been with us right from the beginning in 2012. Universalslots.net is just one of the multiple brands this client has with us and we are impressed by them. Also, a very recently sealed partnership with us is becoming a great success already. Horuscasino.com is another B2C who has managed to grow amazing numbers in the space of just one year, so we are pretty proud of that relationship too.' 
EK: Over the years that Betsoft and BlueOcean have been working together, does any one particular moment or event stand out for you?
DJ: 'Originally, most of our communication went through email and Skype which was a bit impersonal; therefore we arranged to meet in person with the then Betsoft Head of Sales at the Berlin Gaming Show in 2016. We introduced ourselves at the stand and then we went out together. It was a memorable dinner! Judging by our continuing success, we created a mutually supportive relationship from the start. This is something we still maintain as we normally meet regularly at gaming shows, iGaming awards and other events.
From a business point of view, we definitely appreciate the promotions we run together, particularly the personalised ones. These are very well received by our clients and reinforce how much we respect each other as partners.' 
EK: Betsoft is renowned for its regular releases of quality games and this is set to continue. Which Betsoft game is your personal favourite and why?
DJ: 'Correct. Betsoft has a really nice library of games and some outstanding titles. Also, new game releases come out regularly and we are always primed and ready to release them on the exact date of the official launch so we benefit from the great marketing.
Personally, the older, classic games stick in my memory the most. Titles such as Pinocchio, Dr. Jekyll & Mr. Hyde, Sugar Pop and Tiger's Claw are just such great games. However, I would say that my favourite game is Good Girl Bad Girl. I remember that, at the time of release, this game was highly anticipated. It has some impressive features such as the option for players to choose their side and change the gameplay. I also recall that we recommended the game highly to all our clients at the time and the take up was very strong.'
Clearly long-term relationships benefit from trust, supportive structures and open channels of communication as well as co-ordinated and mutually beneficial direction. After five successful years working together, Betsoft and BlueOcean are very much anticpating many more to come, whatever the circumstances.

Best Games to Come In 2022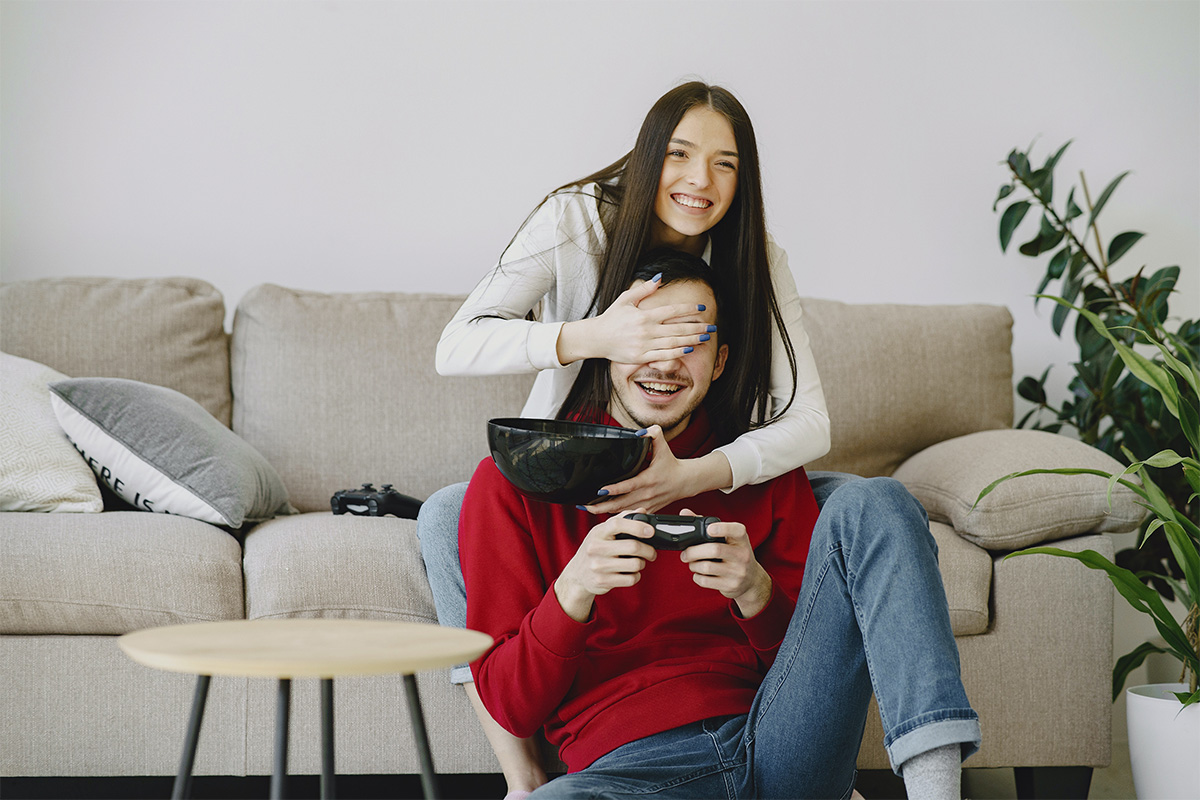 Reading Time:
2
minutes
There is a common quip in the gaming and game development world that new games' release dates are more of suggestions than a sure thing. This is because no game ever makes its initial release date. But gamers have come to terms with delays and understand that it's part of the game development process. However, this does not keep us from getting excited about the new titles slated to be released later this year.
This piece will look at the best games you should expect before the year ends. So if you're ready to possibly get your hopes up for no reason, keep reading to learn more.
1. God of War
God of war is a quirky game set in a world inspired by the Norse mythology and was initially released in 2005. The game has gone through a few iterations over the years, which has only improved its gameplay. The current title does an excellent job at developing its characters and establishing their backstories, pulling you into the game and engaging you even more.
In addition, the musical score does an even better job at accentuating important moments in the game. That's why we are so excited about the new revamp slated for later on this year. We are sure the stories and music will only get better, and we don't even need to mention the gameplay. Sony always kills it.
2. Call of Duty
When duty calls, you have to answer. This is one that never disappoints. Its action sequences are as engaging as ever, and the graphics are every graphics designer's envy. Betway also found that playing COD helps you burn as much calories as a long walk, with a 90 minute gaming session elevating your heart rate to 90+ beats per minute and helping you burn up to 180 calories.
So you can now enjoy your gaming sessions and don't have to worry about missing the gym. And with a new release this year, we have more than one thing to be excited about.
3. Last of Us
Another title that is excellent to play is Last of Us. It's set in a decaying post-apocalyptic world and stars two characters—a child accompanied by an adult. However, the story is not about the dilapidated world but about these two characters and their struggle to survive this world.
This is one we hope the development gods here us and release as expected. We cross our fingers and hope it makes its release date this year.
4. A Plague's Tale
Set in a corps-ridden world, plague-infested rats and inquisition soldiers who have it out for the two orphaned sibling protagonists. The game's setting does an excellent job of making the main characters empathetic as you witness their struggle from a third-person perspective.
However, the gameplay is not that engaging, and the obstacles are neither challenging nor compelling. We are glad the makers are revamping this one and getting a second chance at taking another crack later this year.
5. FIFA 23
FIFA is a classic game that never disappoints. It has been a favorite for many, and FIFA 23 is expected to be the most popular iteration of the francise yet.
2022 World Series of Poker® Hall of Fame Finalists Announced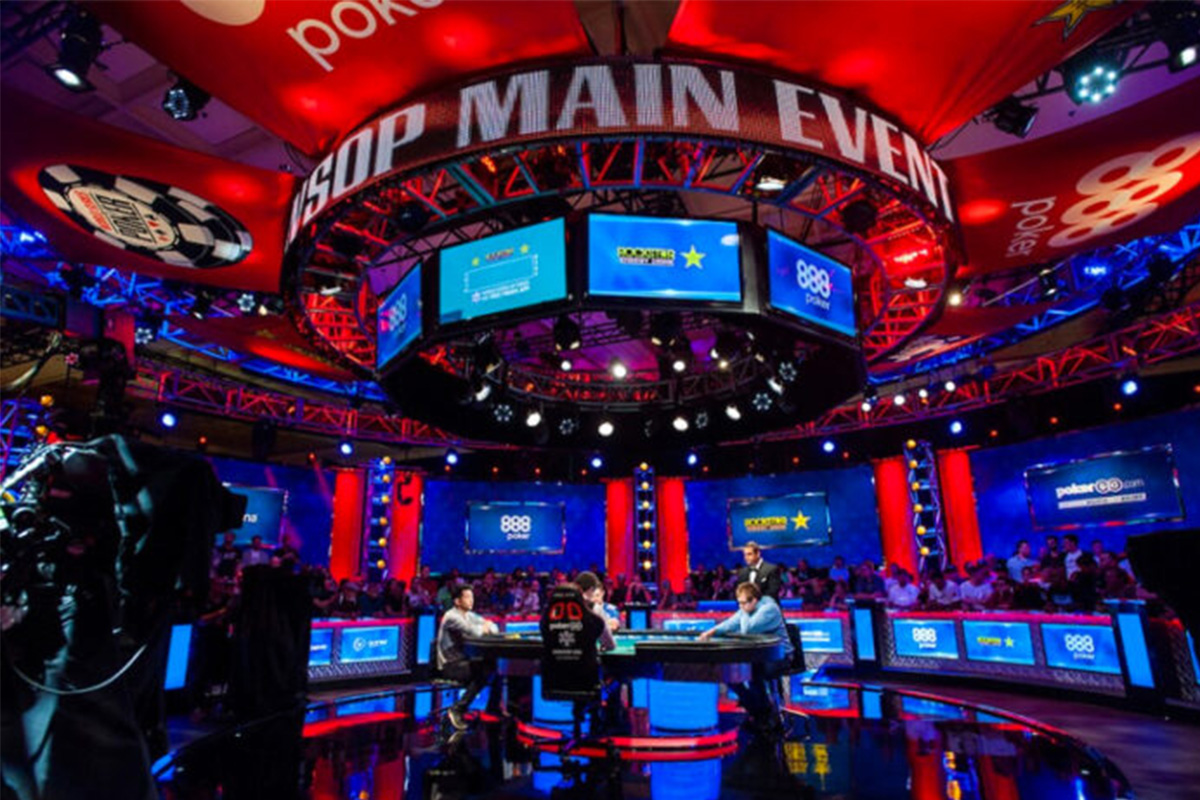 Reading Time:
< 1
minute
Following a two-week nomination period, the World Series of Poker (WSOP) has announced the highly anticipated list of ten Poker Hall of Fame nominees. Inducting one new member annually, the ten nominees will be considered by 32 living members who will allocate a ballot of ten total points to determine the 2022 Hall-of-Famer. The finalists are as follows:
Josh Arieh
Layne Flack
Bertrand "ElkY" Grospellier
Kathy Liebert
Mike Matusow
Lon McEachern & Norman Chad
Michael Mizrachi
Brian Rast
Matt Savage
Isai Scheinberg
There are three new finalists in the 2022 class including four-time WSOP bracelet winner, Josh Arieh, and Las Vegas residents Kathy Liebert and Brian Rast.
The induction ceremony will be held on Sunday, July 10 in tandem with the final table of the Main Event at Bally's & Paris Las Vegas. All living Poker Hall of Fame members are invited to freeroll into the $1,979 No-Limit Hold'em tournament, with the buy-in priced in honor of the Hall of Fame's founding year. This event will be open to all players. Each participating Hall of Famer will have a bounty corresponding to the year they were inducted into poker's most exclusive club. The 2022 inductee will be announced during the event.
For more information on the Poker Hall of Fame, visit http://www.wsop.com/pokerhalloffame/.
QTech Games bolsters its offering with CQ9 Gaming integration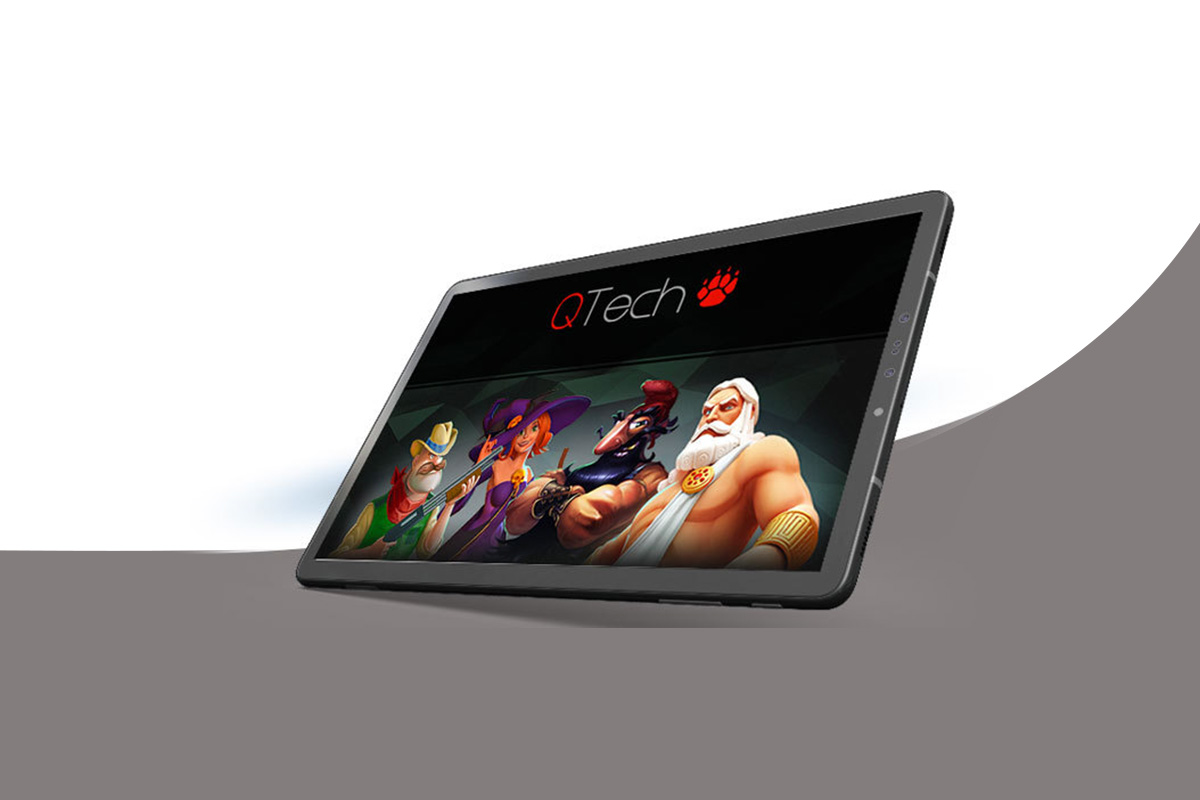 Reading Time:
2
minutes
Emerging-markets leader extends its premier portfolio with more top slots from an emerging Asian force in multiplayer video content
QTech Games, the number-one games distributor across all emerging markets, has announced its latest premium partnership with Asian video content and slots supplier, CQ9 Gaming.
Under the terms of the new agreement, CQ9 Gaming's GLI-certified portfolio – comprising top-quality slots, arcade, and table casino games – has been integrated for QTech Games clients and their players, providing another cutting edge to a powerhouse platform recognised for bringing the finest online games to market across developing territories.
Popular CQ9 titles include Good Fortune, 1945, Kronos, Zeus, Lucky Fishing, and many others which harness the appeal of multiplayer fish games, arcade games, not to mention multiplayer online board and card games. This ever-evolving production line will help QTech Games strengthen its comprehensive spread of gaming verticals, central to QTech ONE™, its definitive one-stop shop for global operators.
The deal organically broadens CQ9 Gaming's global footprint, accessing a fresh scope of growth markets for accelerated expansion. As the fastest-growing distributor over the past few years, QTech's platform is localised for each region with native mobile apps, robust reporting and marketing tools, and 24/7 local-language support.
Ulf Norder, CCO at QTech Games, said: "We're excited to be teaming up with CQ9 Gaming whose stunning graphics and gameplay chart near the pinnacle of the marketplace. The QTech Games platform is equipped with the best games from the world's leading suppliers – and CQ9 now joins this branching tree.
"CQ9 Gaming may only be a young company, but they've already managed to build a strong fan-base in Asia and are moving on to conquer previously untapped markets in Europe and LatAm. Their titles run off an agile HTML5 gaming engine, meaning that you can access them either via desktop or mobile devices, even if the casino doesn't currently offer a dedicated mobile app.
"Wherever you set your scene in this ever-changing landscape, our platform champions a mobile-first mantra, packed with all the best localised games that cater to varied cultural tastes. By way of instructive example, if you don't offer the fish game in China, there's no chance of becoming successful. And it's a similar story with the Andar Bahar in India. CQ9 understand the demand for regional specificity throughout Asia and beyond, making them a logical and long-term ally with which to team up."
A CQ9 spokesperson added: "This deal significantly broadens CQ9 Gaming's international influence, opening up 'margin' markets from Eastern Europe and Latin America for diversified growth.
"CQ9 is one of the leading video slot suppliers in the Asian market with more than 100 titles under our belt. We're steadily working on extending that reach and establishing ourselves in Europe and CIS-facing territories, and QTech's broad spread of emerging-markets access means we can achieve this with dexterity while also consolidating our existing Asia-facing audience.
"Our goal has always been to design intuitive and interactive live-dealer experiences that are customised for every generation of mobile end-user. Since QTech Games is a defining distributor across Asia and other unexploited regions, we can't wait to see how our games connect with different and diverse player profiles.
"At a time of refined localization techniques, QTech Games is really delivering on their brand promise of customising high-class content for varied cultures. This is what keeps them at the forefront of relevance for all kinds of players in the bubbling melting-pot of emerging markets."