SportCaller launches 25k Racing Super Series game with Coral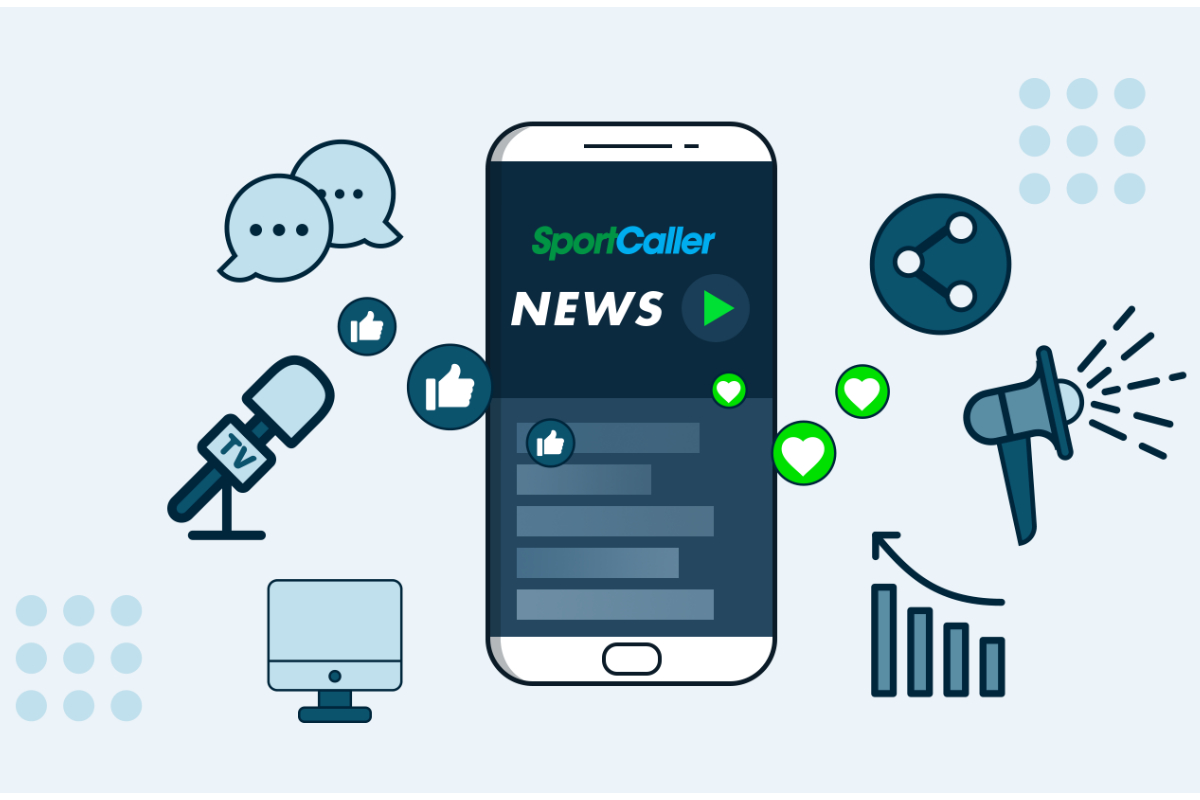 Reading Time:
3
minutes
Free-to-play specialist is a winner for leading operator's horse racing fans with a new spin on the classic Placepot bet
SportCaller, the award-winning free-to-play (FTP) sports-game provider, has rolled out a new horse racing game, Racing Super Series, with immediate success for leading operator Coral, following last month's flagship King George meeting at Ascot.
This new game delivers a fresh twist on the classic Placepot, traditionally one of the most popular bets for UK and Irish racing, offering Coral customers the chance to share in a minimum £25,000 jackpot by simply picking a horse to finish in the places across the first six races on a chosen card. The announcement also extends SportCaller's ongoing partnership with Coral, which dates back to the 2018 World Cup, and was supplemented last year via their Smart Money Series across multiple sports.
Besides the guaranteed 25k prize fund, Racing Super Series also gives players enhanced place terms on the big races, thereby improving the chances of a winning trigger for all entrants and increasing the probability of a positive user-outcome when compared to other successful jackpot games, such as Super 6 or the ITV7.
Having devised the original free-to-play jackpot model with Channel 4 Racing in 2014, SportCaller has already returned to its racing roots this year by rebooting the Tote's Ten To Follow Competition to universal acclaim. So, this latest latest reimagining again demonstrates similar flair and versatility in updating longstanding legacy formats to familiarise modern audiences with forgotten favourites.
SportCaller has added other innovations to upgrade and enhance the UX from the typical Placepot experience, thanks to an intuitive interface which aligns a quick-reference predictions page with an organic Placepot link and bet prompts for every selection. Racing Post content also brings welcome stats, form and insight to the decision-making process, while an Overview feature updates surviving Racing Super Series entrants and their respective selections race-by-race, so that players can track the likely split of the 25k. This gameplay finesse drives digital dwell-time and encourages return visits, as participants evaluate their positions next to those of their friends and rivals.
Cillian Barry, MD at SportCaller, said: "Horse racing is one of the few sports which has been able to maintain a quality fixture list during the global pandemic. And from an FTP perspective, racing games have historically generated the highest rates of engagement and retention. So, when Coral charged us with breathing new life into the Placepot format through the Racing Super Series, we couldn't wait to get started on a game which embraces both our teams' underlying passions.
"The free-to-play framework of jackpot predictors is an established winner for improving acquisition and retention. However, you need "winnable" jackpots on marquee events to really engage players, so a guaranteed share of 25k for getting six horses to place, not win, on King George day seemed like an attractive premise. The engagement levels have been fantastic, while the conversion rates to funded accounts speak to the trust and brand recognition which these games can foster."
Tim Dykes, Head of Innovation at Coral, added: "The biggest compliment you can pay SportCaller's FTP games is that no-one ever questions why you're offering them. Coral's Racing Super Series on the King George meeting was an instant hit with our players, harnessing the enduring appeal of a Placepot bet with immersive features which sustain engagement throughout the racecard.
"It was important to remain true to the small-stakes-big-win spirit of the Placepot, but retool it so that this renowned raceday ritual can better connect with more modern audiences, particularly on mobile. The early results have been encouraging and we're confident we've bottled its timeless appeal for the next generation of racing fans without compromising our existing loyal base. That's a tightrope that SportCaller treads better than anyone. After all, while you should never tamper with a classic, you must give it a lick of paint once in a while!
"We see Racing Super Series becoming a familiar weekly winner for all our racing fans, who can watch the action live on coral.co.uk or via our app."
The Dublin-based supplier allows its partners to launch a wide range of FTP prediction, jackpot and more hyper-casual game formats with seamless speed across any sport, language or territory via web, iOS, Play Store, Facebook Instant Games or Twitch extensions.
SportCaller offers nearly 100 games across 36 countries and in 20 languages (via multilingual API) in Europe, Asia, Africa, Australasia and North and Latin America. In the past year, SportCaller has rolled out around 50 new games, more than doubling the total number offered over the past three years, with similar two-fold increase in its active and ongoing operator partnerships. Sustained investment in key architecture and its core proprietary platform – on which all FTP games are created, managed, reported and resulted – has been crucial to supplementing this success and consistent growth.

Lightning Box expands with Betway content deal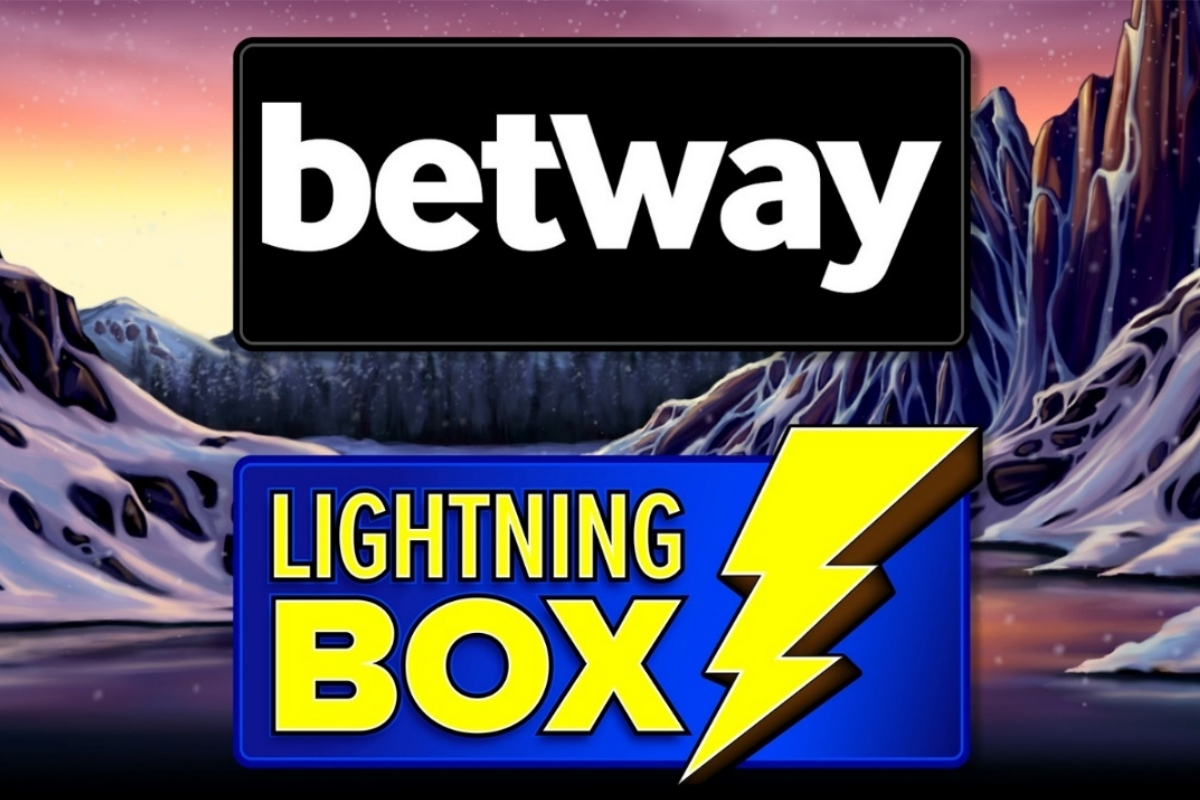 Reading Time:
< 1
minute
Sydney studio bolsters offering via SG Digital
Specialist slots provider Lightning Box is to roll-out some of its most iconic games with Betway.
Ever-popular titles including Chicken Fox5x Skillstar, Kalahari Safari, Blown Away, Extreme Fishing, Spartan Fire, Eagle Sun and Lightning Leopard are now live on the multi-market operator's casino tab.
The deal, provided via SG Digital, follows the success of an earlier integration of slots with Betway via Microgaming.
Peter Causley, CEO and co-founder of Lightning Box, said: "Our games have been popular with Betway's customers for some time and we're very pleased to now offer them more of the same via our good friends at SG Digital.
"They are getting proven performers that have maintained their popularity in a number of regulated markets and we look forward to seeing them establish a fan base here too."
Christian Croft, Commercial Account Director at SG Digital, added: "Lightning Box's content is popular wherever it is played and I'm sure Betway will benefit greatly from adding it to their portfolio."
SoftSwiss Sportsbook introduces Quickbet, BetCashout, Maxstake and BetBuilder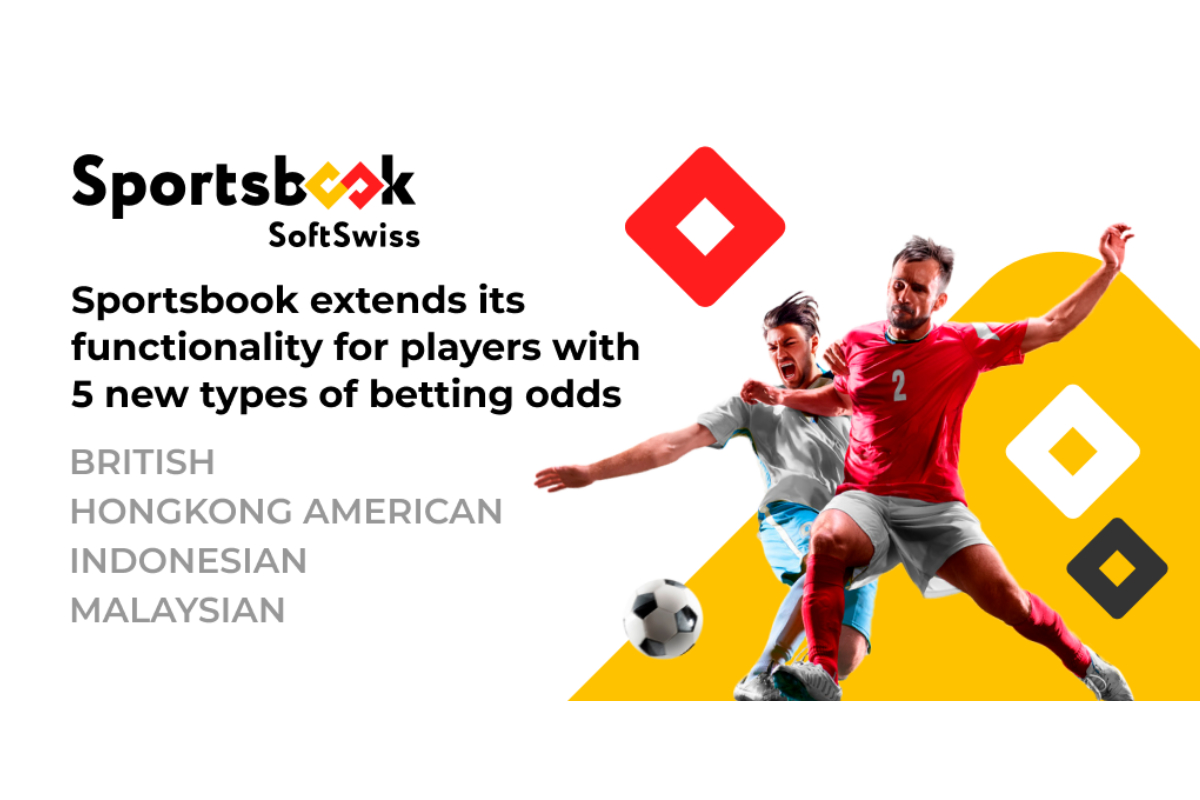 Reading Time:
2
minutes
SoftSwiss launches new player functionality Quickbet, BetCashout, Maxstake and BetBuilder for its sports betting platform Sportsbook. The extended functionality of the solution will allow its players to amplify their betting experience.
Just in time for the semifinals of the UEFA Champions League and UEFA Europa League, SoftSwiss Sportsbook established 4 new player features which will further extend and diversify user experience within the betting platform, bringing even more drive to the game. The newly-added functionalities will help to further accelerate the overall betting process, making it more convenient for the players. The B2B clients of the SoftSwiss Sportsbook will highly benefit from these new developments as they'll be able to satisfy all the possible needs the players may have in terms of bets placement. The solution provides an easily customised mobile-first user experience, which in its turn will increase platform usability. Furthermore, Sportsbook by SoftSwiss takes advantage of odds feeds and managed trading services by the globally recognized leader Betradar.
Betbuilder feature will be of utmost importance to football fans as it will give them an opportunity to place express bets on football within one event;
Quickbet functionality will enable to speed up the betting process;
BetCashout – will permit bet redemption before the end of the event;
Maxstake – will automatically let the player figure out the maximum bet amount;
Alexander Kamenetskyi, Product Owner of SoftSwiss Sportsbook noted: "The sports betting industry is developing at a very rapid pace. The Sportsbook team always strives to stay ahead of this game by continuing to bring new functionalities to the table. This month is no exception as we worked really hard to deliver these 4 astonishing new features which are now available to our players just ahead of one of the most important times of the football season! We take the functionality, security, and user-friendliness of our product very seriously, whilst also working on maximising player interest and engagement".
SoftSwiss Sportsbook continues innovating — as it has very recently launched its premium cricket option with a particular focus on cricket enabling to place bets on 30 various events with 100 diverse outcomes. Moreover, Sportsbook recently announced the launch of American league in-play live bets functionality.
SoftSwiss Sportsbook Platform is an all-in-one solution for managing sports betting operations. The solution comes with full risk management, fraud prevention and high-quality customer support. Sportsbook inherits the company's extensive experience in the iGaming market and all crucial functionality from the SoftSwiss Online Casino Platform: security, stability, advanced player segmentation, and adaptability to operators' marketing needs.
About SoftSwiss:
SoftSwiss is an international tech brand supplying widely acclaimed, certified software solutions for managing iGaming operations. The company has a vast product portfolio, which includes an online casino platform, game aggregator with thousands of casino games, an affiliate system, and a recently launched sports betting platform. SoftSwiss holds a number of gaming licenses, providing a "one-stop-shop" White Label solutions by taking care of all technical, legal, and financial processes on behalf of its customers. In 2013 SoftSwiss was the first in the world to introduce a bitcoin-optimized online casino solution. The company has thus been regarded as the leading technical expert when it comes to the use of cryptocurrencies in online gaming.
Turn Up The Volume with the new Play'n GO HammerFall Slot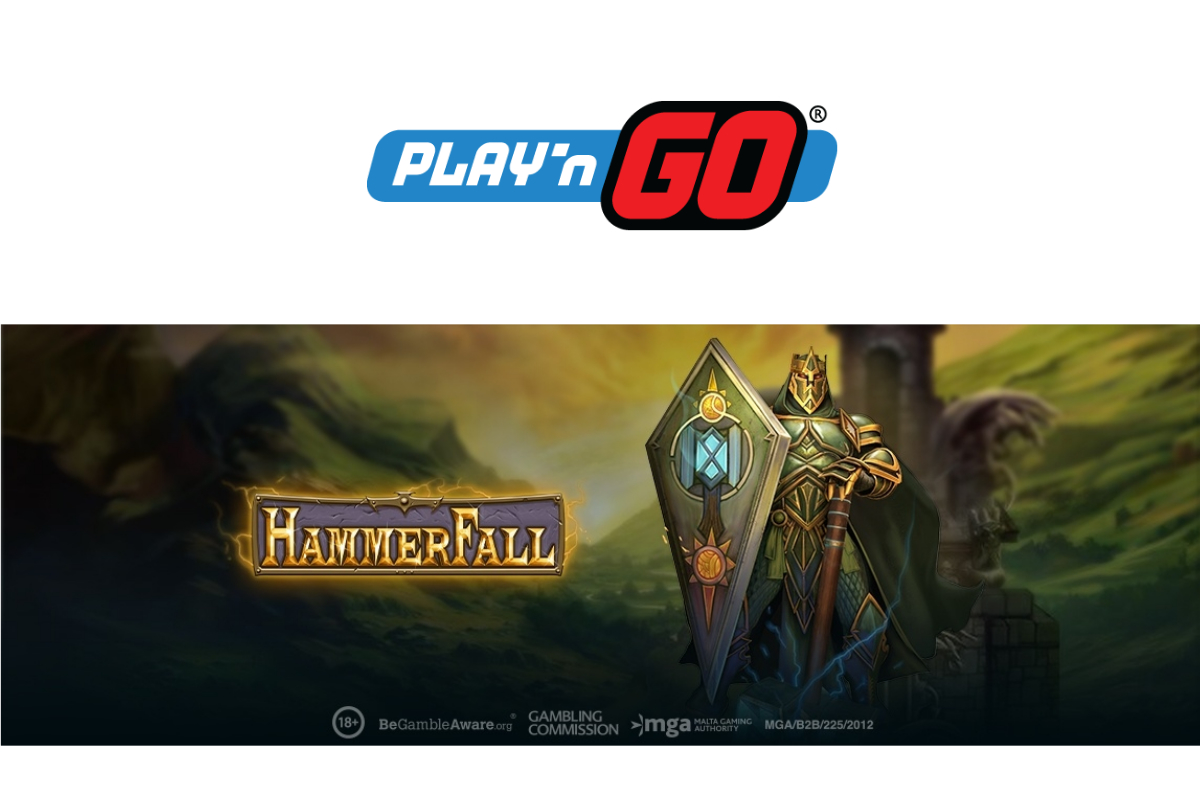 Reading Time:
2
minutes
Play'n GO has teamed up with a legendary Swedish rock band for their latest release, HammerFall, out today. 
HammerFall is based around the group of the same name, one of the most successful power metal bands in Europe, responsible for popularising and defining the sound of the genre alongside other bands like Helloween and Iron Maiden in the '80s.
While the game is a music slot, it mixes this element with a fantasy theme, broadening its appeal in the market. The story is based around HammerFall's mascot, Hector the Paladin, as he aids players in a battle to victory and fortune, all set to the soundtrack of some of the band's biggest hits.
HammerFall is packed with an array of exciting highlights, not least the song features that are activated by filling the charge meter and each takes the player to a different world within the game. Each one is based on a HammerFall track, and there's also an opportunity to trigger the Hammer High Overcharge and experience all three song features in succession!
Since launching their series of music slots in 2018, Play'n GO has partnered with several renowned names in the world of rock, including Saxon, Twisted Sister and Testament. Each game has captured the tone and feel of its respective band, not only in its artwork but its gameplay and bonus features, something CEO Johan Törnqvist believes is very important to create the best game:
"Our music slots are a representation of ourselves and the band's they feature. We don't want to slap a few songs onto an average slot and call it a day; that's not the way we work.
We work with the bands to capture their persona and make sure that the gameplay matches their style and their music, giving a well-rounded gaming experience to players, and it's working."
HammerFall is out now.