eSports Betting Strategy – Key factors of success and what you should avoid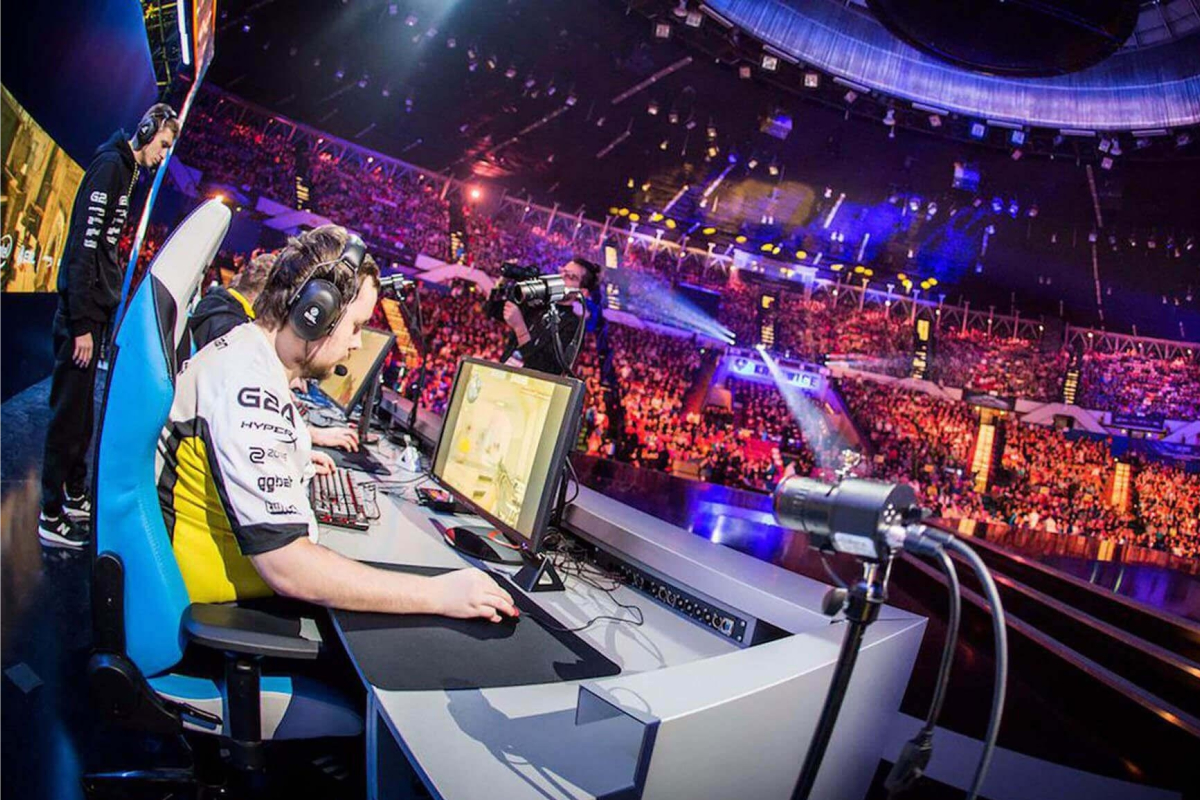 Reading Time:
4
minutes
Betting on eSports is becoming more and more popular every day. That shouldn't come as a surprise, since the market is flooded with online video games that are considered the new generation of sports, like League of Legends or Counter-Strike: Global Offensive.
The eSports industry is currently valued at over 1 billion dollars, and it's expected to grow even more in the coming years. But how can you use this information to your advantage?
Well, in recent years, bookmakers noticed the increase in demand for an eSports betting market. After understanding the potential, they quickly implemented a feature that allows gaming enthusiasts to bet on the outcome of the greatest gaming tournaments, like League of Legends World Championship or the Counter-Strike: Global Offensive Major Championships.
A significant advantage of eSports betting is that it works similarly to traditional sports, meaning that you will get odds based on team statistics, and you will have to decide which team will win the match. Mostly, if you're following all the major gaming championships, you should have a good idea regarding who will be victorious and bank some serious cash while you're at it.
If you want to be a serious bettor, having a well-defined eSports betting strategy is mandatory. Below, we've listed the key factors for success:
Choose a suitable bookmaker
Let's say you want to start betting on eSports right away. Well, if that's the case, you will want to sign up for a licensed casino operator, because otherwise you risk getting scammed by "pirate casinos" and even if you guessed the outcome correctly, you wouldn't be able to withdraw the winnings.
Even though this advice might sound like the most basic requirement for any aspiring bettor, many beginners have no idea where to get started. After running some tests, we've figured out that the platforms listed on this website are trustworthy, and many of them allow you to bet on your favorite eSports tournaments.
Additionally, the betting platform you go for must have low margins, best odds, and no bet amount limit. While it might sound like a daunting task, it's in your best interest to compare various bookmakers and choose the one that suits your needs.
Always research before planning your bets
Research is key in any betting market you're planning to get into. If you're an eSports fan, you surely spend hours watching professional teams battle each other on live stream or YouTube. However, you should never take that knowledge for granted.
Running in-depth research on eSports requires you to have a profound understanding of the game mechanics and how a team performs against another. Spend time getting to know the strategy used by all the teams participating in the championship, and you will begin noticing specific play patterns that could help you speculate the final outcome better.
For example, if you're a fan of League of Legends pro team SKT T1, you will notice that Faker, their mid-laner is able to win his lane and carry even if he is against a counter pick, as long as he's playing one of his main champions. However, if the enemy team bans Faker's best championship, SKT will be at a huge disadvantage, because their strategy revolves around their mid laner hyper carrying them in the late game. So, you can never be sure of a team's success, even if the odds are in their favor.
Keep track of your success
Being successful in betting requires a long-term strategy. Of course, racking up some easy wins because you got lucky might suffice, but if you're serious about eSports betting, you will need to measure how many guesses were made right and how many were wrong. After you've got a clear picture of your win rate, you can go ahead and analyze your losses and try figuring out what went wrong.
Implement a staking method
If you want to optimize your bankroll, you must implement a staking method in your betting. Necessarily, you will need to prioritize the events and adjust the value of the wagers accordingly. You don't want to bet too much on an underdog, even if your favorite player is part of that team. Still, if a team has an excellent reputation and has won a lot recently, you will surely want to wager more money on that event.
Now that you have a great idea on how to bet on eSports efficiently, it's time to learn some of the common wagering mistakes that you should avoid at all costs:
Avoid betting on too many games
Even if you're a complete beginner to eSports betting, you know that betting on every game is a bad idea, because you won't always find odds that offer a positive expected value. Therefore, you should carefully select the events that you bet on, based on the odds listed on the bookmaker's site and your general knowledge about the teams.
Never bet based on emotion
Just because you like a team or "your gut feeling" tells you that they will be victorious, it doesn't necessarily mean that your assumption is correct. Always make your betting decisions based on facts, and you should avoid getting "tilted." In a nutshell, being tilted means that after a losing streak, you decide to ditch your strategy and simply go with your intuition, which usually results In losing even more money.
Relying solely on the odds
New eSports bettors will see that an event has high odds, and they will instantly bet on the underdog just because they want to get a huge return fast. In reality, these odds are purely based on probability, meaning that they represent the bookmaker's estimation on what will happen. The higher the odds, the less likely that team is going to win.
We're not saying that an underdog will never win against a well-established team. However, you should never make bets based on the odds from the bookmaker. Instead, you should calculate the probability yourself by factoring in all the knowledge you have on the teams and by analyzing games where they go against each other (if available).
Now that you have a better understanding of how betting on eSports works, you can go ahead and start looking for opportunities. Before you go, keep in mind that patience is the key virtue of any gambler, so sometimes it's better not to bet at all instead of making a decision based on intuition or with just partial information.
Placing bets on eSports is just like playing them – many players understand the mechanics, but only a few of them will use them successfully and make it to the top!
Riot Games Signs Bose as League of Legends Sponsor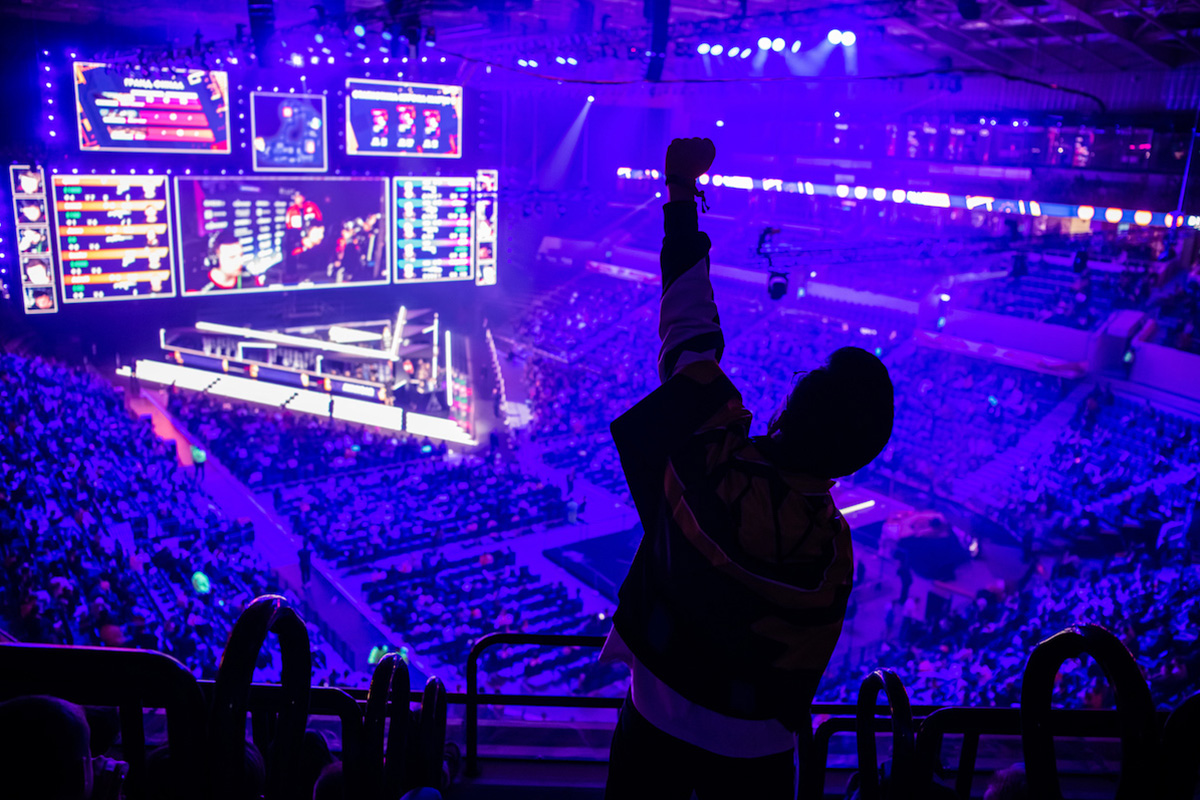 Reading Time:
< 1
minute
Audio equipment manufacturer Bose has entered into a multi-year sponsorship deal with Riot Games and become an official partner of League of Legends global events – including the World Championship, Mid-Season Invitational and All-Star Event.
Bose will provide headsets for players and staff at the 2020 World Championship, taking place in Shanghai, China, later this month. Additionally, Riot will name the Bose headset brand QuietComfort 35 as the official gaming headset of LoL Esports global events.
Bose joins a growing list of global partners for LoL Esports including Spotify, Cisco, Mastercard, Louis Vuitton, Alienware, AXE, Red Bull, OPPO, State Farm and Secretlab.
Bayes Secures $6 Million Investment to Solidify Its Position as The Leading Global Esports Data Provider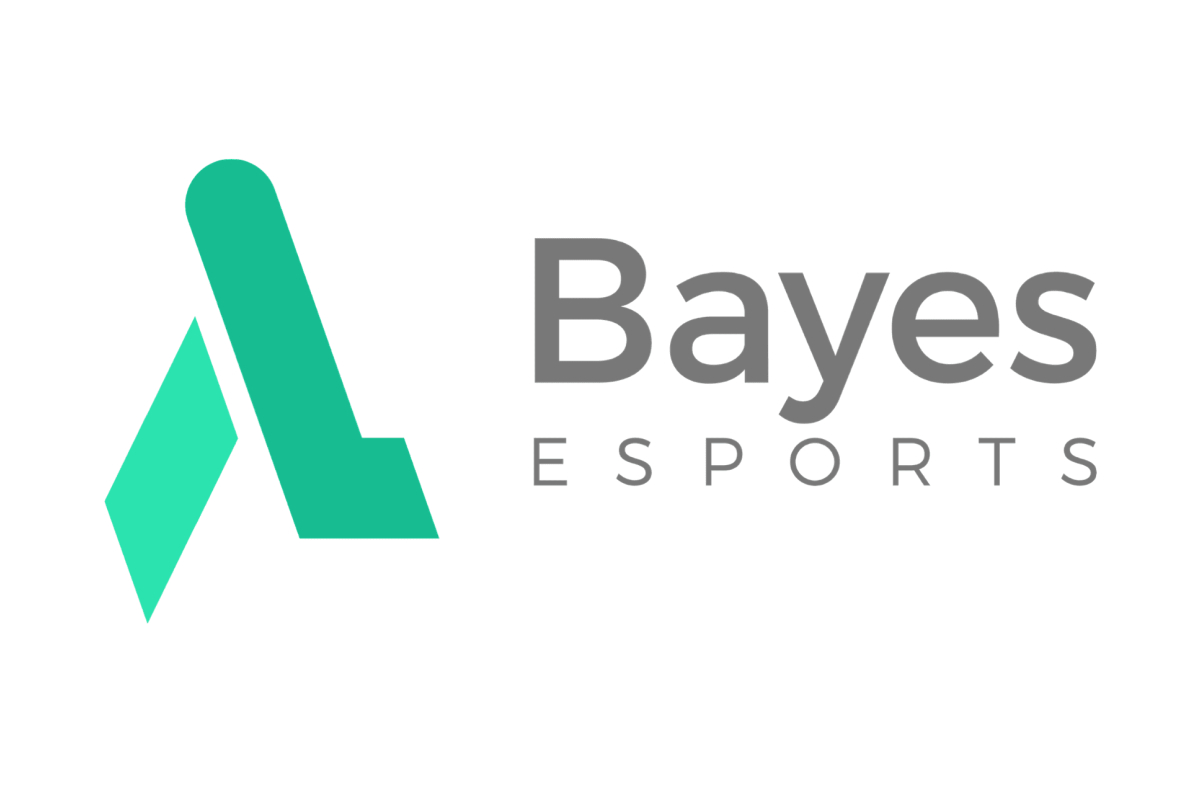 Reading Time:
< 1
minute
Bayes announced the closing of a $6M USD funding round today, which included participation from the Pohlad Family investment group, Fertitta Capital, Sony Innovation Fund, and other influential sports and media investors. The funding will be used to further expand the data and content offering on its platform and to develop new platform features that benefit both data suppliers and consumers.
Bayes, formerly DOJO Madness, turned profitable in 2020 driven by significant continued revenue growth year over year. In the previous year, Bayes cemented significant data partnerships, including marquee deals with ESL and Riot Games. The substance of the company's activities is formed by Bayes Esports, founded in 2019 in partnership with Sportradar, and Shadow.GG, the leading Professional Esports Analytics and Visualization Suite.
"With our two business units, we are able to provide a never-seen-before depth of data when it comes to professional esports tournaments and matches globally. This provides a great starting point for the creation of new services and products leading to greater entertainment offerings for the esports fans and community," said Jens Hilgers, Co-Founder and Managing Director of Bayes.
"The collection, refinement and distribution of esports leagues' data, combined with the provision of products on top of it, is necessary to further professionalize the esports ecosystem and grow the overall market. We have high conviction in the Bayes team, and believe that Bayes' technology and esports data platform represent the best solution for all stakeholders to advance the industry at large," Bayes investor Charlie Pohlad explains.
G2 Esports Enters into Partnership with Domino's Pizza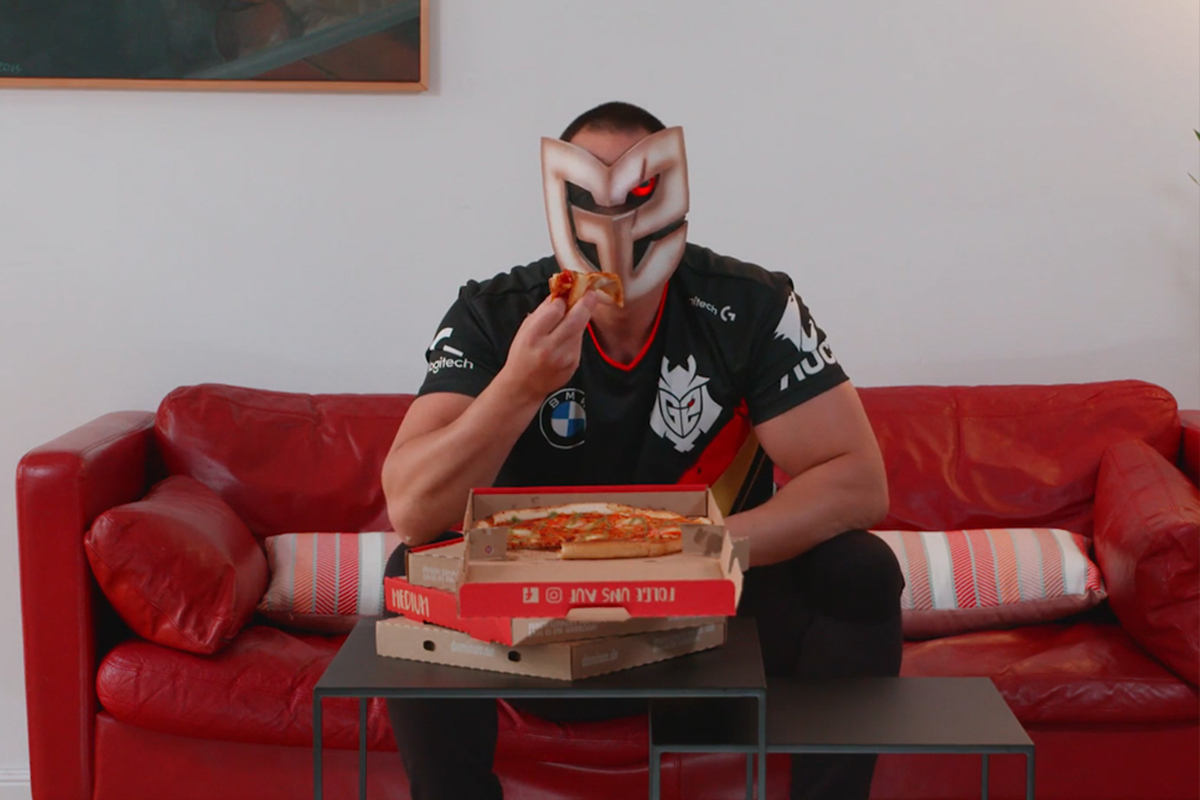 Reading Time:
< 1
minute
Berlin-based G2 Esports has entered into a partnership with Domino's Pizza Deutschland ahead of the 2020 League of Legends World Championship.
The deal will see them co-create unique experiences and opportunities for fans, with Domino's Pizza being named the official quick service restaurant partner of G2 Esports in Germany.
"We are super excited to add Domino's to our roster of partners. Domino's have long been fuelling our League of Legends team with fresh hot pizza as they compete, so we are delighted to take our relationship to the next level and propel our team through back-to-back Worlds runs. Our League of Legends team love a victory pizza after a game so it's perfect fit for us," Lindsey Eckhouse, Commercial Director at G2 Esports, said.
"We look forward to working with our friends of Domino's to deliver a range of unique content and experiences to the G2 fanbase and the wider esports community," Lindsey Eckhouse added.
They first worked together in October 2019 for last year's World Championship. This renewed partnership between the two for the League of Legends Worlds Championship will culminate in a 'series of experiential activations' around major G2 Esports matches.
"We are very pleased to continue our cooperation with G2, with which we can optimally reach our target group in the esports field. Above all, we are happy to accompany the G2 League of Legends team once again on their journey through the Worlds and to provide them with fresh, hot pizza. Pizza and esports, a simply perfect combination," Matthias Maier, Head of Marketing at Domino's Germany, said.