Tips and Tricks to Mastering Online Casino Games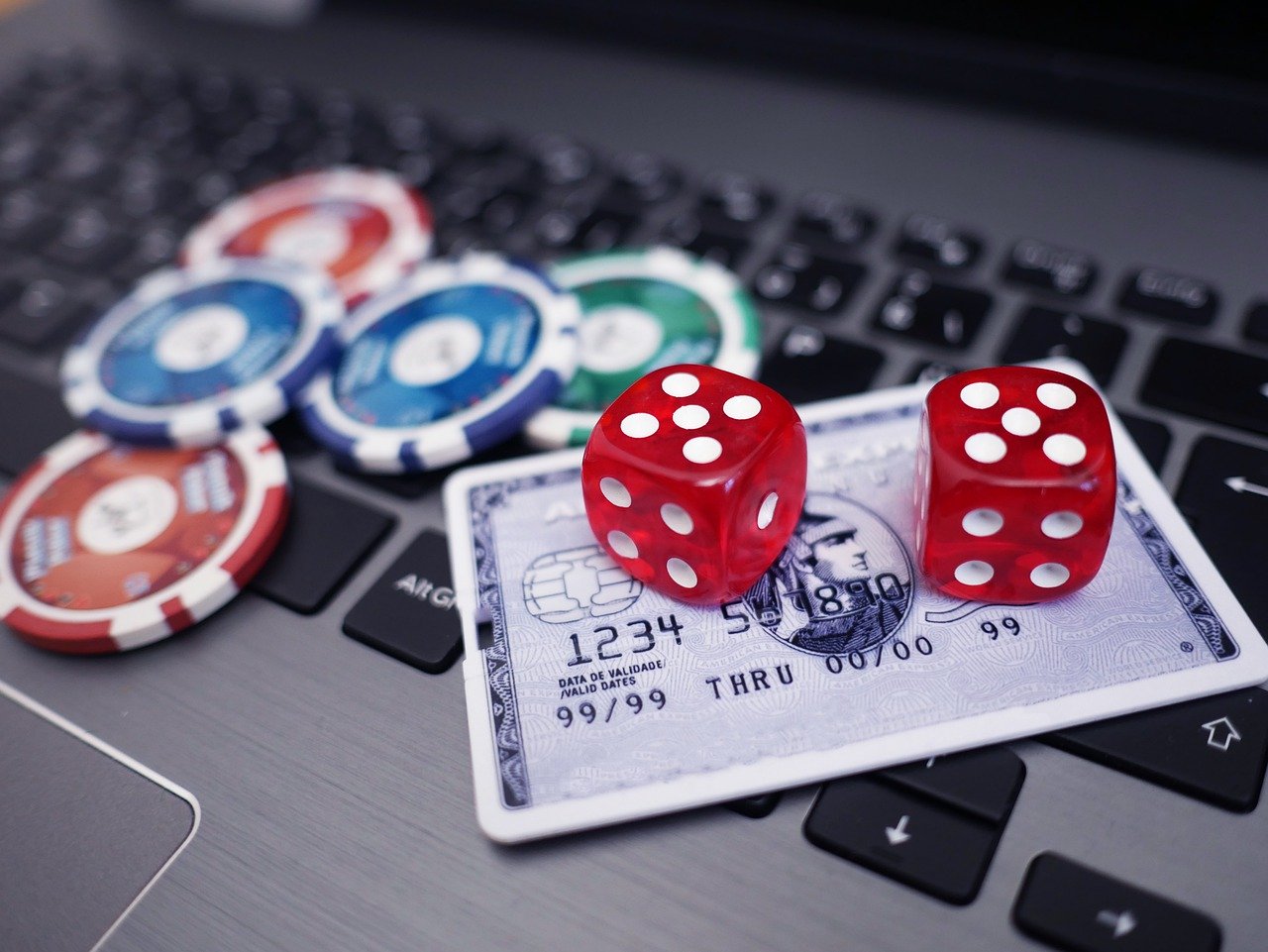 Reading Time:
3
minutes
As times have changed, online casinos have become increasingly popular with gamblers and it's not surprising as these changes have included a huge rise in the use of smartphones and other technologies, leading to people becoming reliant on them for practically everything, entertainment being no exception. Not only do online casinos provide ease and convenience to players/users, but due to the games barely differing from those in a physical casino, apps, and websites are becoming the logical location for a betting fix.
Due to this boom in popularity, the industry has seen many companies invest in ensuring that their online platforms are the best they can be, from the ease of use for all ages to fighting off competitors, of which there are a lot. Online casinos are also growing their popularity as they enable users to better their skills in the comfort of their own home, without an audience, to then bring their skills to the casino tables now and then, it is a great way to get your skills up to scratch.
There are a few tips and tricks to mastering online casino games, or any casino games in fact, so here are a few of the most popular games played by gamblers and a few things to keep up your sleeve when playing, whether you're playing online slots, or trying your luck with the roulette wheel.
Become a Roulette King
If you're a casino newbie, roulette is one of the most played games; despite how it may look in films or if you have watched others play, it can be very simple to learn and lots of fun once you know how to. The idea of the game is straightforward, you must anticipate the number or color in which the ball will land one once it has been spun on the wheel by the croupier, if the outcomes are as you predicted then you will be a winner, your return depending on the type of bet you placed, single numbers being worth more than colours or sections.
The basics of playing the game may be simple, but there are a few tricks that you may need to know if you want to master the game or even just increase your chances at a win. Outside bets offer lower odds and so winnings will be smaller than inside bets, but the risk is considerably lower. The risk is lower because an outside bet means betting on either…
Black or red
Odd or even
Low or high
Much like with any form of gambling or betting, roulette can cause you to get carried away with your money and so it is important to keep yourself in check, online game can allow you to do this easily as you are provided with a constant reminder of how much you have in your bankroll, limiting the possibility for your spending to become out of control. It is always wise to ask yourself, before putting down more money, if you can afford to lose it, as opposed to letting you remember to wander with the possibility of winning.
Become a Slots Champion
Slots are yet another popular choice for both actual and online casino players as there are so many to choose from and new ones being released fairly frequently. Sots are so attractive to players as they are so simple, they offer the chance to win some money without the hassle or confusion of too many rules, they simply explain the meanings of the symbols at the start of the game and indicate what you need to win and off you go. But, despite the game being easy, there are still a few tricks that can be used to maximize your chance of winning.
When choosing a slot machine/game it is good to look out for the payout and choose the one with the highest as if you want to win big you need to be playing a game that has it up for grabs. As well as the payout, the 'return to player' percentage is another thing to look out for as this indicates what percentage of all money placed in the machine is given back in winnings, the higher the better; this can be found by googling the game you are looking to play and you child be able to find it.
Slots are also beloved by players as they often offer players free spins and it is important to take advantage of these, but make sure that there are no hidden terms to doing so, the wager-free bonus offers are the ones you want as there are no conditions attached to redeeming them.
Online slots games will allow you to choose the option of playing automatically or playing for yourself, meaning that the site can spin for you, or you can decide to do it for yourself if you are superstitious about light or heavy spins. But, a tip for you when playing slots it that it doesn't make any difference, whichever option you chose, so save yourself the effort of trying to gain a favorable outcome and let it spin, by doing so you could be maximizing your chances of a win as the time spent spinning is longer.

BALLY'S CORPORATION ACQUIRES USER EXPERIENCE (UX) DESIGN AND SOFTWARE DEVELOPMENT COMPANY DEGREE 53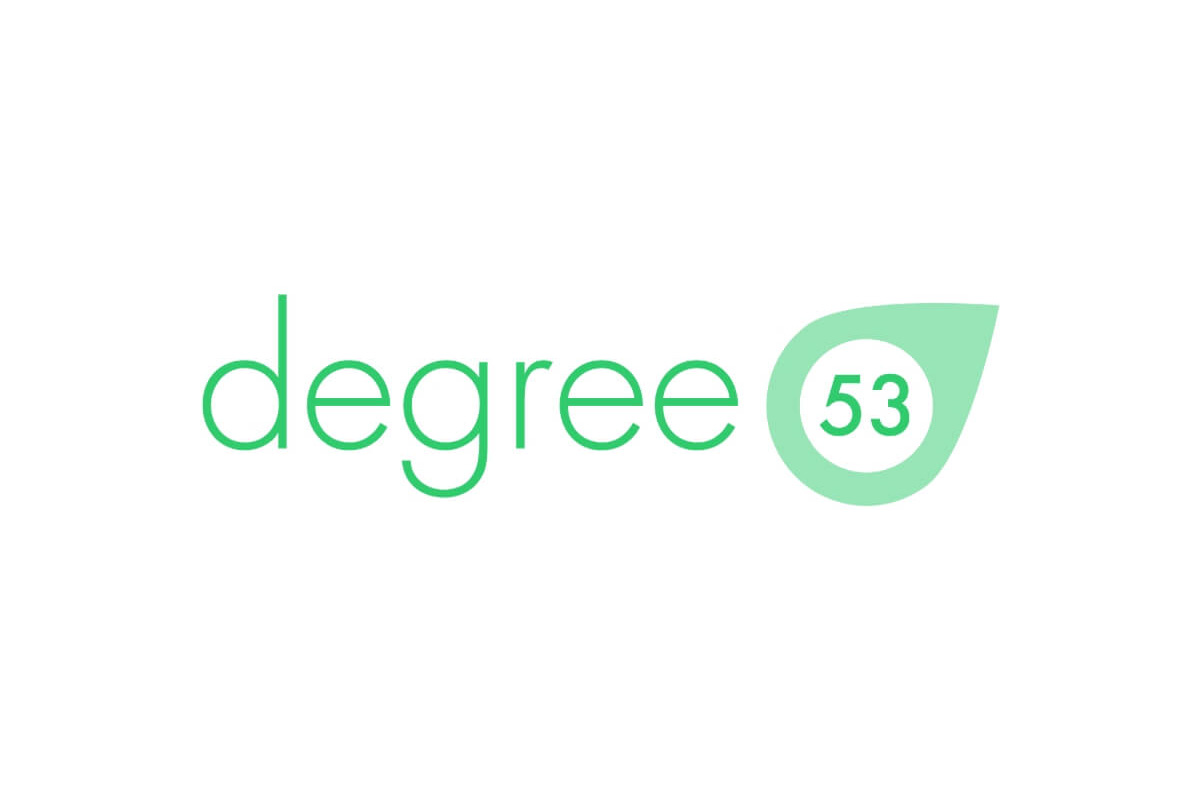 Reading Time:
2
minutes
Bally's Corporation announced its acquisition of Degree 53, a Manchester, UK-based creative agency that specializes in multi-channel website and personalized mobile app and software development for the online gambling and sports industries. The agency's award-winning approach and diversified skillset will advance Bally's global omni-channel offering, providing key functionality for integrating Bally's various mobile platforms. Degree 53's team of 54 design and technical experts will continue to operate out of its Manchester studio.
Adi Dhandhania, Chief Operating Officer – North America, Bally Interactive, the Company's digital division, said, "We are delighted to welcome Degree 53 to the Bally's family. As we prepare to launch our Bally Bet 2.0 mobile sportsbook app early next year, we look forward to leveraging the Degree 53 team to develop our mobile sportsbook products and enhance our customers' overall betting experience."
Degree 53's team offers a range of services, including sportsbook and casino mobile app and website development, complex system integration, data feed management, and API development. By delivering customized technology solutions, Degree 53 will enhance Bally's diversified mobile platform, which includes integration to the Gamesys Group's player account management and iGaming solution, in addition to supporting key audience engagement initiatives with Monkey Knife Fight and SportCaller. Degree 53 will also support product development as part of Bally's media partnership with Sinclair Broadcast Group.
"We have ambitious plans for our multi-faceted sports offering as we strive to appeal to new audiences across North America," said Raja B-Sheikh, Senior Vice President of Sports Products for Bally Interactive. "The Degree 53 team arms us with a unique perspective and skillset that will further advance not only the core Bally Sports product, but also our ambitious plans for innovative and connected experiences. I am excited to work closely with the team as they contribute to our quest of making Bally's the number one destination for gaming entertainment."
Richard Wagstaff, Managing Director at Degree 53, said, "Degree 53 was founded in 2013 to provide creative and innovative online and software solutions for the online gaming industry. We are pleased that Bally's has recognized the differentiated approach that we bring to the market and to join with them during such an exciting period of the Company's evolution. This is an exciting time for online gaming and the sports betting industry, and we look forward to immersing ourselves in the diversified projects that Bally's provides."
Degree 53 has worked with some of the largest companies in the betting and gaming industry, including Betfred, Scientific Games, FDJ Gaming Solutions, Penn National and GBG, as well as Gamesys brands Vera&John and Rainbow Riches. Degree 53 holds the Remote Gambling Software license from the UK Gambling Commission, which allows the organization to build and adapt gambling software for the UK licensed operators. They are also an Associate Member of the European Lotteries.
Eight partners on board for BLAST Premier's return to arena events at November's Fall Final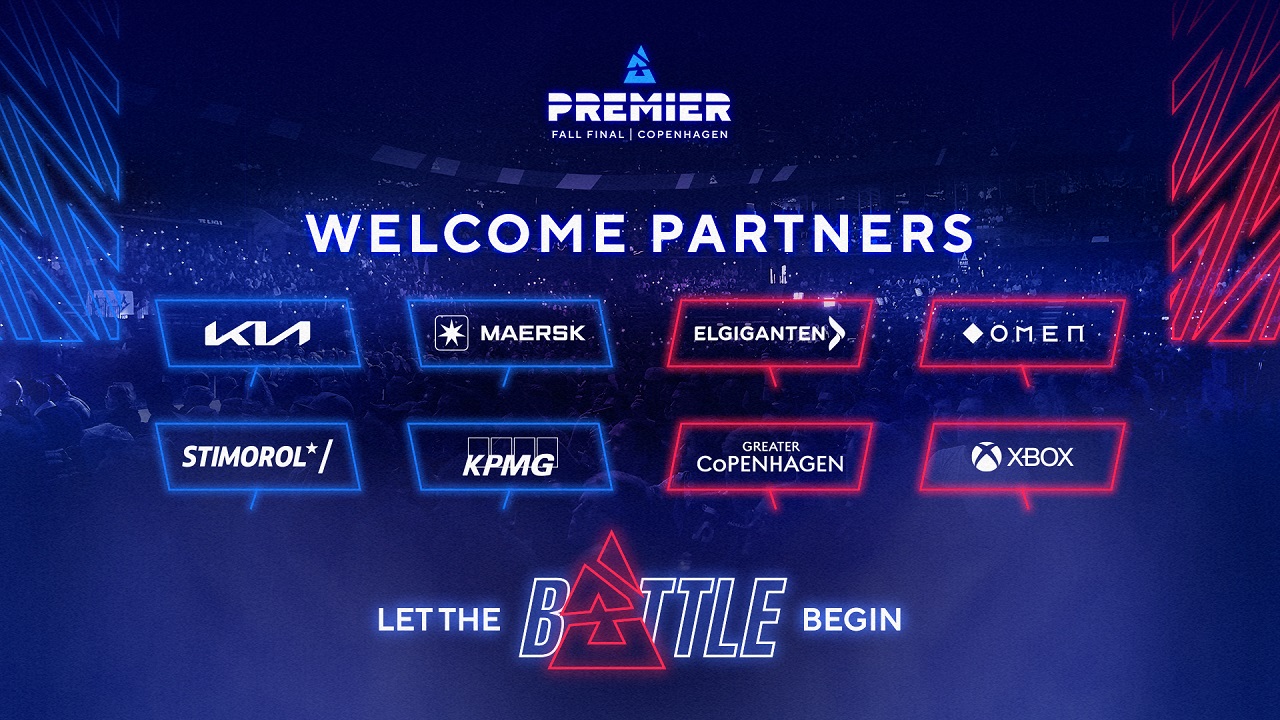 Reading Time:
2
minutes
BLAST Premier teams up with Elgiganten, Kia Denmark, A.P. Moller – Maersk, Xbox, OMEN, Stimorol, KPMG and Greater Copenhagen ahead of next month's Fall Final in Copenhagen's iconic Royal Arena
BLAST Premier has brought on board eight new partners ahead of next month's highly-anticipated Fall Final (24-28 November) – the esports tournament organiser's first LAN event in over 20 months.
Elgiganten, Kia Denmark, A.P. Moller – Maersk, Xbox, OMEN, Stimorol, KPMG and Greater Copenhagen will all team up with BLAST Premier ahead of the long-awaited return of fans and physical events at Copenhagen's iconic Royal Arena venue in late November.
The return of arena events with spectators provides a number of exciting in-person opportunities to engage and excite BLAST Premier's Counter-Strike community at the first LAN event since the London Spring Series in February 2020.
Kia Denmark, A.P. Moller – Maersk and Xbox team up with BLAST Premier for the first time, with the three brands making their first move into Counter-Strike, while the remaining line-up of partners have a strong history with the Copenhagen-based event.
Greater Copenhagen and BLAST Premier worked together to create Counter-Strike's first ever live in-game prediction tool for last year's Fall Final and will be sponsoring their first BLAST Premier event next month.
KPMG, OMEN and Stimorol will be partnering with BLAST for a third event – following last year's online Fall Final and the 2019 Pro Series in Royal Arena. November's tournament will be Elgiganten's second event after the 2019 Pro Series.
All partners will be activating at BLAST Premier's eagerly-anticipated return to LAN events at November's Fall Final – via a number of fan engagement initiatives, giveaways and designated spaces at the venue to activate around on top of digital branding that will reach BLAST's global audience watching from home.
The eight brands will join current partners, Betway, CS.MONEY, EPOS, SteelSeries and L33T Gaming – taking BLAST Premier's portfolio of partners for the Fall Final to 13 in total.
Oliver Clarke, Head of Brand Partnerships for BLAST, said: "We are thrilled to be welcoming a great, diverse line-up of partners for the BLAST Premier Fall Final in Copenhagen – one of Counter-Strike's most eagerly-anticipated events of the year. We look forward to creating new activations and content together while capturing the huge fan excitement around BLAST's return to LAN events and the iconic Royal Arena in November. The return of fans and physical events means we can provide our partners with further value and opportunities to engage and interact with the audience in-person."
The Fall Final is BLAST Premier's sixth event of the 2021 season and will see eight of world's best CS:GO teams fighting it out for $425,000 in prize money along with a place in December's World Final.
Full list of partners for the BLAST Premier Fall Final: Betway, CS Money, EPOS, SteelSeries, L33T Gaming, Elgiganten, Kia Denmark, A.P. Moller – Maersk, OMEN, Stimorol, Xbox, KPMG and Greater Copenhagen.
Top Interesting Facts About Online Casinos in Czechia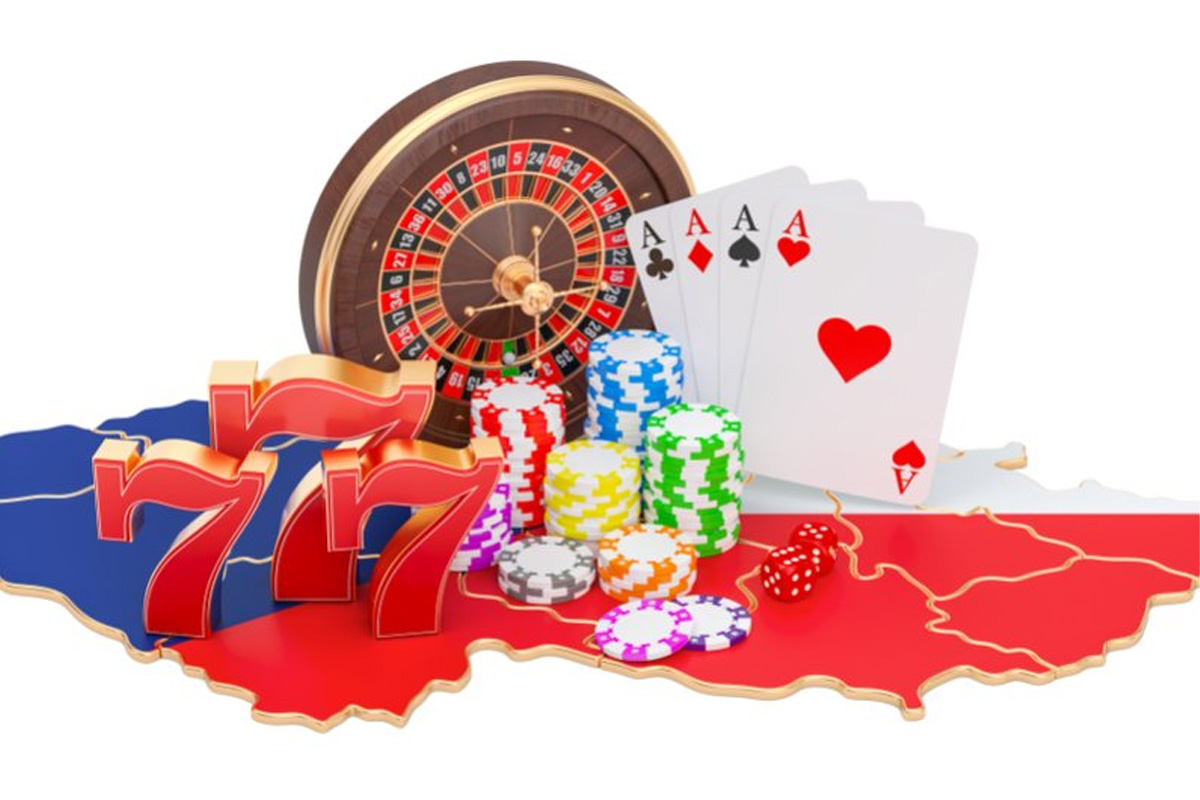 Reading Time:
3
minutes
Whenever someone discusses a topic of gambling we usually immediately think of the US and Las Vegas. However, the majority of gambling activity actually happens online nowadays and it's a very popular hobby in Canada, Australia, and all over the world in fact. Czechia is another country where this hobby is really popular, and there are some interesting facts about online gambling here.
The Czech Republic also has a strong community that enjoys online gaming. They have a big eSports audience, lots of people who love to bet, and among other things gamble online. So, let's go over some of the interesting facts related to online casinos and the Czech Republic.
History of Gambling in the Czech Republic
The Czech Republic became indecent back in 1993, and yet its gambling laws were in place even before that happened. In 1990 the only approved activities that were regulated by the government were lotteries. This changed in 2012 when the country decided to modernize its outdated laws.
Their new Gambling Act at that time actually allowed for online casinos to operate and accept their citizens as players. The condition here was that the operators had to have a land-based institution on the territory of the Czech Republic. In 2017, online sites that are based in the Czech Republic were made legal, and they didn't have to have a land-based establishment. However, you will see that this act isn't actually too lenient on the operators, especially when it comes to their expenses.
Legal Status of Online Gambling
As mentioned it's legal to maintain an online casino here and to gamble online. That's not all though, as users are allowed to gamble in institutions that belong to foreign operators. Even sites that operate illegally are not banned here, but players access them at their own risk. Luckily, they can find safe online casinos Czechia sites or available in Czechia by visiting other platforms that review those operators. This way they can ensure to benefit from different bonuses and promo codes, as well as gain access to more diverse gaming libraries.
Bonuses and Promotions
You might wonder why players from Czechia would even create an account with a foreign operator since it's in their interest to support the local economy. Well, one of the main appeals of online gambling lies in bonuses and promotions, and that's where things get tricky. The law here states that any operator licensed in Europe cannot offer bonuses or user incentives to attract new players. So, while some countries ban illegal offshore operators, and nobody considers it a big deal, for players in the Czech Republic it would actually be a big deal. They would lose access to some of the best promotions and cashback offers out there.
Revenue
One of the reasons why this country wants online casino operators to come here is because of the revenue. Casino gaming revenue from 2010 to 2017 increased by more than 100 million euros, and it made massive leaps ever since. In the year 2017, the revenue from online gambling was around 370 million dollars, and it continued to grow by around 16% on an annual basis. In the year 2019, the revenue from both land-based and online gambling was 1.36 billion euros. This is a huge deal which brings us to our next fun fact.
Taxing of Online Gambling Operators
Operators here pay massive tax on their income, 35% to be precise. In other words, more than a third of generated profits go to the government, which makes this industry in a way integral for their economy. Unfortunately, a lot of operators simply couldn't put up with this tax and had to leave. Luckily, all of the reputable and well-established online gambling parlors are still around, and players can enjoy their content.
Number of Gamblers
In the Czech Republic you have to be over 18 in order to be allowed to gamble but the report from 2019 revealed that there are underaged gamblers in the Czech Republic. Now, this is pretty much the case in any country where gambling is legal, and it's why this is a controversial topic. Still, almost 44% of people who are older than 15 gambled in the year 2019. This number is likely much higher for the years 2020 and 2021, as the pandemic led to a huge traffic increase on these sites.
Conclusion
These were some of the interesting facts about online casinos and gambling in general in the country of Czechia. Hopefully, you learned something new, and useful. If you ever wondered why the welcome offers and bonuses are lacking in some of the online casinos, it's probably because they need to comply with the gambling act. Always remember to gamble responsibly, and to only maintain accounts with safe operators. Avoid reckless spending, and play primarily to have fun.