SportCaller widens its distributional scope with Scientific Games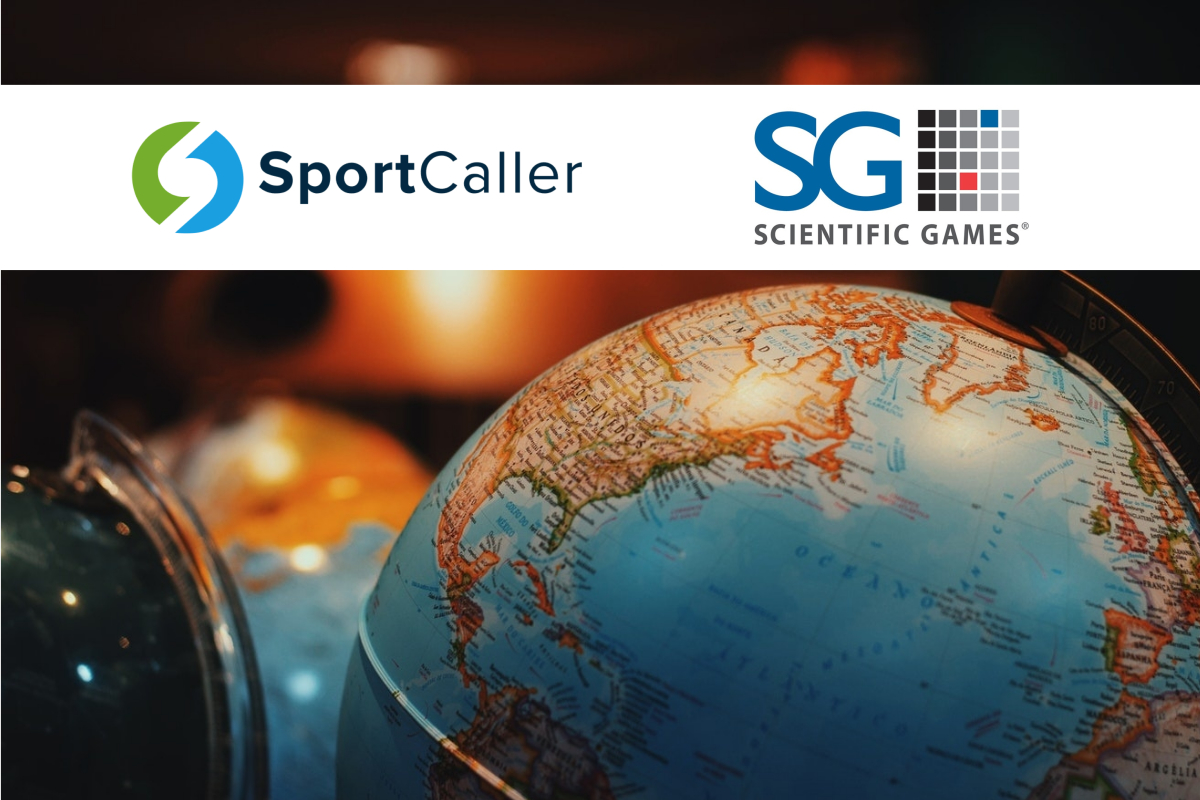 Reading Time:
2
minutes
FTP specialist enters into a strategic collaboration with Scientific Games' new OpenMarket platform to broaden its global footprint
 SportCaller, the leading free-to-play (FTP) sports-game provider, has entered into a third-party strategic partnership with global gaming company, Scientific Games, to broaden its distributional scope.
The deal sees SportCaller deliver its comprehensive FTP product portfolio to a new network of operators via the OpenMarket™ platform, Scientific Games' industry-first aggregation model for sports betting
This ground-breaking sportsbook marketplace now affords a host of innovative suppliers a simple route to market which, in turn, offers worldwide operators a wealth of value-creation opportunities across a broad spectrum of sportsbook verticals from one seamless integration.
SportCaller already offers nearly 100 games across 36 countries and in 20 languages (via multilingual API) in Europe, Asia, Africa, Australasia and North and Latin America. In fact, over the past 12 months, the multi-award-winning FTP supplier has rolled out around 50 new games, more than doubling the total number offered over the past three years, with a similar two-fold increase among its active operator partners.
More generally, SportCaller allows its partners to launch a wide range of FTP prediction, jackpot and more hyper-casual game formats with seamless speed across any sport, language or territory via web, iOS, Play Store, Facebook Instant Games or Twitch extensions.
Cillian Barry, MD at SportCaller, said: "Despite some sustained success and consistent growth, you should never rest on your laurels in this industry. That is why this third-party collaboration with a sportsbook provider as esteemed as Scientific Games made such strategic sense.
"Sportsbooks worldwide can now effortlessly expand their portfolio through OpenMarket, with this sports betting content aggregation platform affording easy access to the best products on the market, featuring FTP and other core igaming verticals. Scientific Games remains one of the world's leading names in digital gaming. So, we look forward to growing our global influence and seeing how our localised games perform in diverse territories which, in some cases, break new ground for us."
Keith O'Loughlin, SVP Sportsbook, Digital for Scientific Games, added: "As the market leader in the emerging, dynamic Free-to-Play vertical, SportCaller was a logical choice as an OpenMarket partner. They deliver a myriad of Free-to-Play games for assorted operators, from traditional jackpot and attainable-prize games for retention and responsible play, right through to light-touch quizzes and casual games. OpenMarket has assembled a plethora of innovative key assets for sportsbook – from data to streaming, scoreboards, CRM and, of course, the Free-to-Play games led by SportCaller. These assets are already revenue-generating for our operators, so we're thrilled with the early international reception from our growing global association of betting partners."

Ready… Set… BOOM! Maker of Hill Climb Racing rolls out multiplayer karting game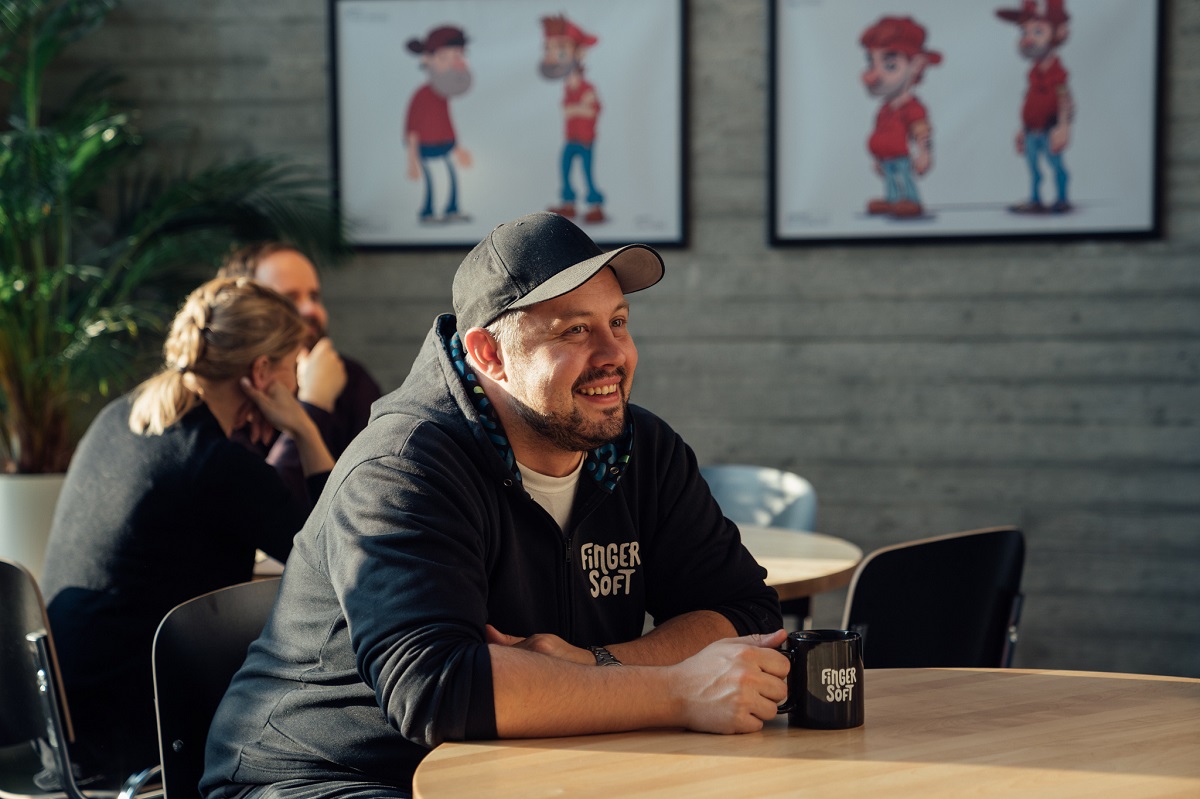 Reading Time:
2
minutes
Fingersoft, the Finnish company behind the popular Hill Climb Racing games presents Boom Karts: a fast-paced online multiplayer PVP karting game. The game was developed in partnership with another Finnish game studio, Zaibatsu Interactive.
Boom Karts is a free-to-play mobile game now globally available on Android via Google Play. The iOS version is expected to come out to the App Store later.
In the new Boom Karts game speed is the goal. The players' aim is to beat the opponents to the podium, not just by racing but also by using gadgets obtained along the way. The online multiplayer game can be played against friends or other players. As the game progresses, the players can upgrade, modify and equip their vehicles and avatars with items earned through gameplay.
"We set out to create a game that has the potential to become 'the best in class'. We wanted to develop a fun karting game with racing in focus, with a very short time from app launch to racing against other players. Boom Karts has tight controls and the drift boost mechanic is intuitive and easy to learn. You can customize your character with whatever style you like, from plain to hilarious, and each kart has its own unique feel, also depending on selected parts," Fingersoft Producer Daniel Fischer explains.
"The development process has been very transparent and we worked closely with Fingersoft throughout the entire process. Both of us understood that this ensures the best final outcome", tells Jussi Ultima, the CEO of Zaibatsu Interactive. "We have great expectations: last year's Rambo: Last Click was a newsworthy production, but Boom Karts is aiming even higher when it comes to the amount of players. Very often the discussion on Finnish game industry concentrates on investor-funded companies based in the Helsinki metropolitan area, but this co-production is a great reminder that we have top game development know-how all around."
LeoVegas AB Q1: Quarterly report 1 January – 31 March 2021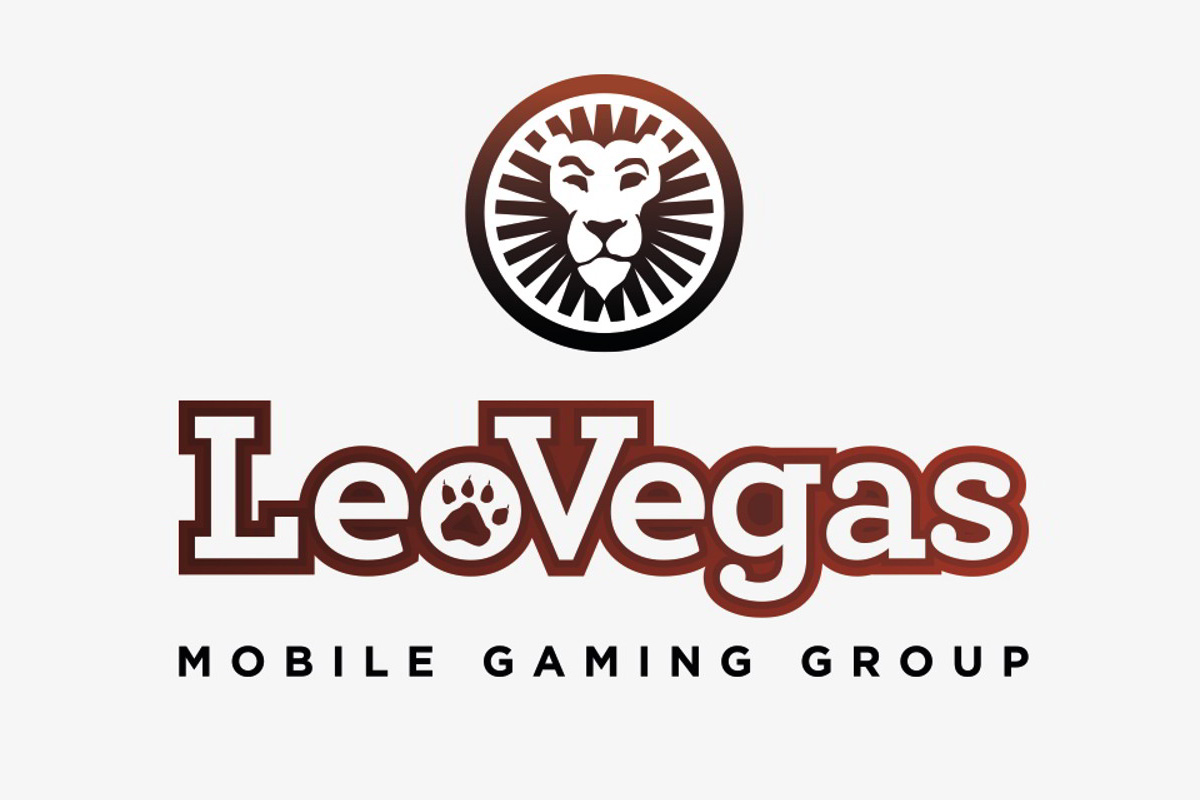 Reading Time:
4
minutes
"A good start to the year and increased focus on sports"
Gustaf Hagman, Group CEO
first quarter 2021: 1 january–31 march        
Revenue increased by 8% to EUR 96.7 m (89.4). Organic growth in local currencies was 8%.
Organic growth when excluding Germany was 19%.
Adjusted EBITDA was EUR 10.9 m (9.0), corresponding to an adjusted EBITDA margin of 11.3% (10.0%). Reported EBITDA was EUR 10.4 m (9.0).
The number of depositing customers was 462,386 (413,269), an increase of 12%.
Adjusted earnings per share were EUR 0.07 (0.06).
events during the quarter
LeoVegas acquired Expekt from Betclic Group for a total purchase price of EUR 5 m. Expekt is one of the most well-known sports betting brands in Sweden and the Nordic markets, and strengthens LeoVegas' brand portfolio ahead of the intensive sport event years in 2021 and 2022. The acquisition of Expekt is expected to be completed in May 2021.
LeoVegas' shares were taken up for trading in USD on OTCQX Markets in the USA. This is a way for the company to meet a steadily growing interest from US investors.
Via LeoVentures, LeoVegas invested EUR 1.1 m for 25% of the shares in SharedPlay, a company that makes it possible for players to share their gaming experiences with others through the industry's first multiplayer solution.
Events after the end of the quarter
Preliminary revenue in April amounted to EUR 32.7 m (37.5), representing negative growth of 13%. Excluding Germany, revenue grew 4%.
The Royal Panda brand has been migrated to the Group's proprietary technical platform, Rhino. All of the Group's wholly owned brands are now run on the Rhino platform.
LeoVegas has started its own game studio, Blue Guru Games, to develop new and innovative games. The studio will develop exclusive games for LeoVegas as well as for other operators. The first games will be released in late 2021.
LeoVegas was issued a sanction fee of SEK 2 m by the Swedish Gambling Authority. The company intends to appeal the decision.
COMMENT FROM GUSTAF HAGMAN – GROUP CEO
FIRST QUARTER
We are pleased with the start of the year and increased our revenue by 8% during the first quarter. Excluding Germany, which has been affected by new restrictions related to the upcoming regulation, revenue increased by 19%. Our growth has been driven mainly by our loyal customer base, which reached a new record level during the period. We have maintained a high pace of investment, and despite this we achieved adjusted EBITDA growth of 22%, driven by our scalability and good cost control.
ACQUISITION OF EXPEKT – increased FOCUS ON SPORTS BETTING
During the first quarter we acquired the well-known sports betting brand Expekt. The acquisition gives us one more leg to grow on and complements the Group's brand portfolio and product offering in a strategically good way. We are looking forward to Expekt once again becoming a leading sports betting brand in Sweden and thereafter also in other markets. The acquisition is expected to be completed in May in connection with our migration of the brand to our own technical platform. The timing of the acquisition is perfect as we are now facing two years filled with major sports events, and we plan to launch Expekt well in advance of the UEFA European Football Championship, which starts in June.
MarKETS
During the first quarter we saw the full effect of the changes taking place in the German market. Operators in the market are acting differently with respect to implementing the new restrictions, which unfortunately has led to a skewed competitive situation. The assessment is that up to 70%-80% of the German market for casino has temporarily been shifted over to operators that have chosen to not adapt to the coming market regulation. Our hope is that this will soon be sorted out by the German authorities, which is a prerequisite for the licence system's success, with a high level of channelisation and consumer protection. Germany generated approximately 6% of the Group's total revenue during the first quarter, compared with 15% a quarter earlier. Despite this development in Germany we delivered good growth at the Group level, which reflects our strong performance in many other key markets, including Italy, Canada and Spain. Our business is more diversified than ever before, and growth at the Group level is proof that our data-driven way of working and allocating marketing investments is effective.
I also want to highlight Sweden, where the strength of the LeoVegas brand and our product breadth is appreciated by our customers. Our Swedish customer base set a new record during the quarter, and in March we grew on a yearly basis for the first time since the temporary Covid-19 restrictions were implemented in July 2020.
leoventures
The first quarter was an intensive period for our investment vehicle LeoVentures. Among other things we invested in SharedPlay, a company that makes it possible for players to share their gaming experiences with others through the industry's first multiplayer solution. For a long time we have created successful,  exclusive games with the help of external providers. We are now taking the next step by starting our own game studio – Blue Guru Games. This venture will give us full control and greater flexibility in developing new games, a unique offering to our players, and also a new revenue stream for the Group.
COMMENTS ON the SECOND QUARTER
Revenue for the month of April amounted to EUR 32.7 m (37.5), corresponding to negative growth of 13%. Excluding Germany, growth in April was positive at 4%.
Finally I want to urge you to be on the lookout for the new launch of Expekt in Sweden towards the end of May – you won't be disappointed!
Presentation of the report – today at 09:00 CET
To participate in the conference call, and thereby be able to ask questions, please call one of the following numbers: SE: +46 (0) 8 50 69 21 80, UK: +44 (0) 20 71 92 80 00, US: +1 63 15 10 74 95, Confirmation code: 6888544 or join at the web https://edge.media-server.com/mmc/p/x6q2utt4
This information is information that LeoVegas AB (publ) is obliged to make public pursuant to the EU Market Abuse Regulation 596/2014. The information was submitted for publication, through the agency of the contact person set out below, at 08:00 CET on 6th of May 2021.
Youth football and unity take centre stage in Côte d'Ivoire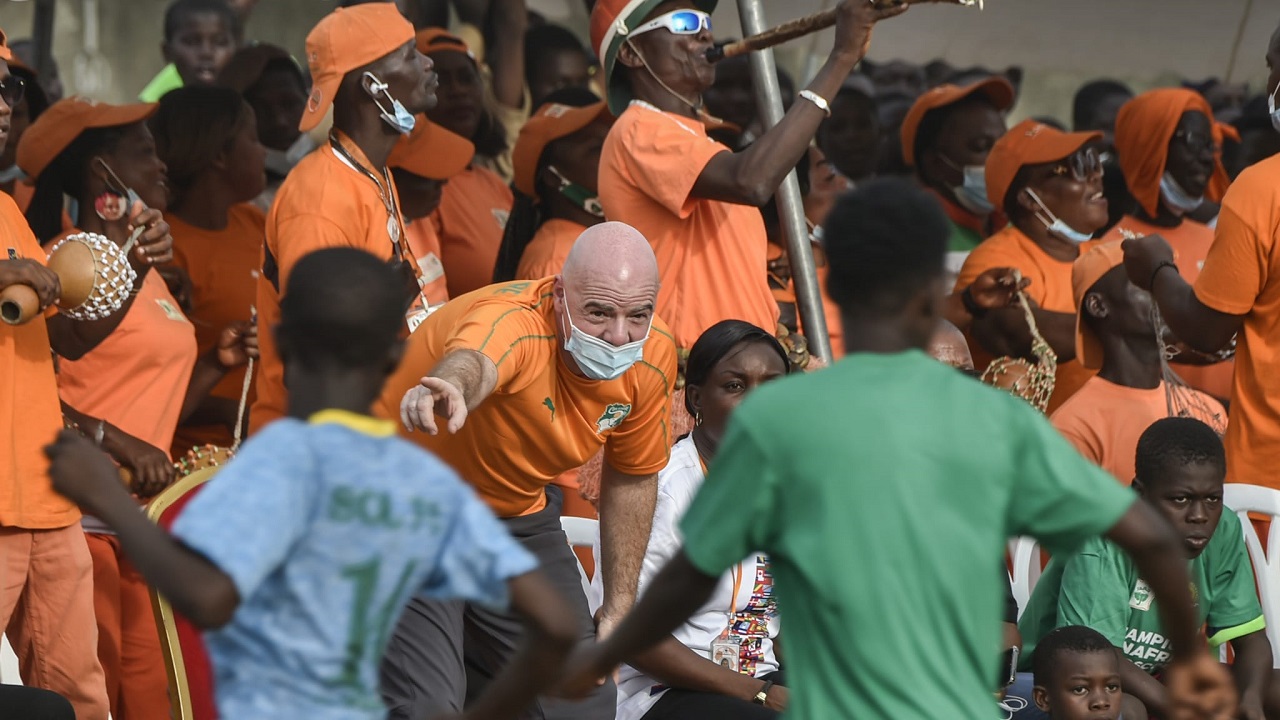 Reading Time:
4
minutes
Focus on promoting unity, developing and strengthening football governance
FIFA and CAF presidents visited Côte d'Ivoire to begin two-day itinerary; Focus on promoting unity, developing and strengthening football governance; Continent's inaugural pan-African inter-school football championship also launched.
The presidents of CAF and FIFA travelled to Côte d'Ivoire on Monday as part of their first joint mission in Africa since the election of Dr Patrice Motsepe as the confederation's new president in March. Central to their two-day itinerary were meetings with government and football officials, with the focus on promoting unity and serenity, developing and strengthening the country's football governance and launching the continent's inaugural pan-African inter-school football championship in Abobo, a municipality just outside the country's capital Abidjan.
Arriving in Abidjan they were greeted by members of the normalisation committee of the Ivorian Football Federation (FIF), including President Mariam Dao Gabala, who along with her colleagues has been responsible for bringing football back into play in Côte d'Ivoire.
An official dinner was hosted for the delegation by Ivorian Minister for the Promotion of Youth, Professional Integration and Civic Service, Mamadou Touré, in the presence of Minister for National Education and Literacy, Marietou Koné. Addressing the gathering CAF President Dr Motsepe underlined the unifying power of football being more important than differences between diverse groups of people. He was also keen to highlight CAF's robust support for the West African nation stating: "Côte d'Ivoire has CAF's total commitment and 2023's AFCON here will be the best ever."
FIFA President Gianni Infantino bolstered this message further saying: "We need to work together to make football great and make the millions of passionate fans in Côte d'Ivoire, a country that has won the AFCON twice and will soon host it, happy."
Present at the event to provide their support for the joint CAF/FIFA mission were CAF's four vice presidents, presidents of the five CAF zonal unions and presidents from CAF Member Associations in West Africa Football Zone Union B.
This morning, the CAF and FIFA delegation's focus was on viewing the work of the FIF normalisation ccommittee first hand, in order to understand what had been completed and the challenges it has faced. Addressing the assembled media outside the FIF building Dr Motsepe congratulated President Gabala and her team on their outstanding work and strong commitment to bringing peace and unity back to Ivorian football.
This sentiment was echoed by FIFA President Infantino who underlined the progress the FIF had made, particularly with the organisation of an elective congress, which it hopes to hold by the end of the year. "Côte d'Ivoire has the unwavering support of FIFA," he said.
The joint delegation then travelled to the Ministry of Sports for a meeting with Minister Claude Paulin Danho. Discussions covered the country's hosting of next year's AFCON competition, and improving football governance. Speaking to the minister, Infantino expressed FIFA's commitment and willingness to work hand in hand with the Ivorian authorities to "reinvigorate Ivorian football, especially given the outstanding talent it has produced. The football legends from Côte d'Ivoire have greatly contributed to building football history in Africa and across the world," he said.
Ivorian Legends were very much pivotal to talks amongst the three men, with the CAF president reminiscing with Minister Danho about Siaka Tiéné, a young Ivorian player who had been one of his favourites due to his talent and passion, when Dr Motsepe ran South African football club Mamelodi Sundowns, prior to his election as CAF president.
The delegation were then received by the President of Côte d'Ivoire, His Excellency Alassane Ouattara, at the Presidential Palace. During the meeting the joint delegation stressed the outstanding talent in the country and the need to harness this through the development of youth football and CAF's first ever pan-African inter-school football championship.
Following the discussions with the Ivorian Head of State, Infantino said: "President Ouattara is a great fan of football, so it is an honour to be here today to talk about how we can work together to support the youth of this country through the beautiful game. Côte d'Ivoire is a county with a legacy of talented footballers and many future ones yet to be discovered, so it is important for Africa and the rest of the footballing world that FIFA, CAF and the Ivorian authorities work together to develop the game and elevate it to the highest of heights."
The final engagement of the day for the CAF/FIFA joint delegation was the launch of the pan-African inter-school football championship in Abobo. Fittingly, a football match featuring mixed teams of schoolchildren kicked off the initiative, with both presidents putting their technical and tactical football skills to the test as team coaches.
Following the match Dr Motsepe announced that the Motsepe Foundation, founded by himself and his wife Precious Moloi-Motsepe, would make a donation of USD $10 million to the ground-breaking new pan-African inter-school football championship, which will take place across the six zonal regions of CAF. After the match, the FIFA President said: "The gesture from the Motsepe Foundation, Patrice and his wife Precious, is exceptional. It's a step forward for this competition that will give hope and joy to thousands of children in Côte d'Ivoire and throughout Africa who love football. Thank you to the Motsepe family for showing us Ubuntu in action."
The joint delegation ended their visit to Côte d'Ivoire with a press conference focused on the African league, the development of women's football, strengthening football governance, this November's FIFA Arab Cup in Qatar and how to bridge divisions in Ivorian football. Both the CAF and FIFA presidents also outlined the plans to roll out the inaugural pan-African inter-school championship in Côte d'Ivoire to the assembled Ivorian and African media.