F1 Tracks Takeover Landed with an F1 Esports Takeover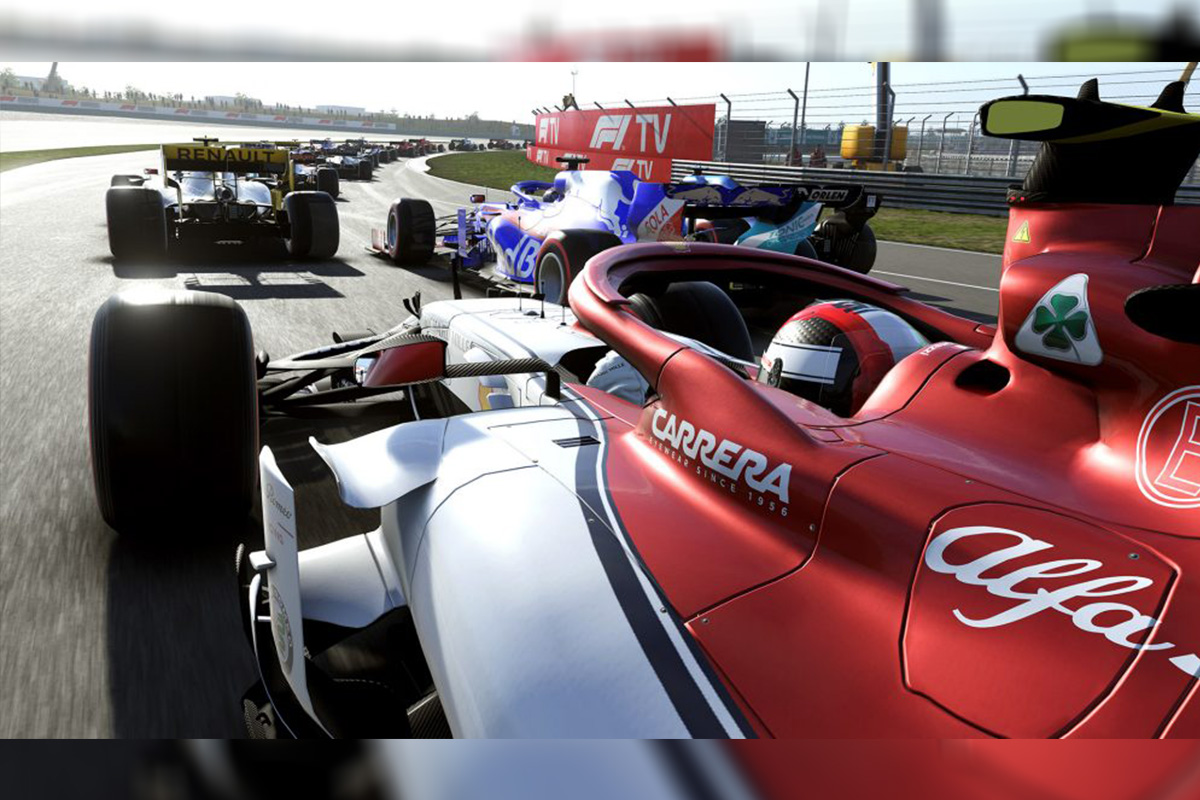 Reading Time:
< 1
minute
This week's F1 Tracks takeover has landed with an F1 Esports Takeover.
This year, Formula 1's elite virtual racing series is conducting remotely for the first time ever, along with offering competitors its biggest ever prize fund at $750,000. To coincide with the 2020 F1 Esports Pro Draft Reveal Show presented by Aramco, this year's drivers take over the F1 Tracks airwaves to select their very own playlist.
On the show, the teams announced their line-ups for the 2020 season for the first time, with each team required to add at least one qualifying draft member to their three-driver roster from a group of 45 qualifiers.
Each driver suggested their favourite tracks for the takeover, ensuring the playlist is as thrilling and unpredictable as the Esports action. Some of the tunes in the playlist include, Queen's "Bohemian Rhapsody", The Killers' "Mr. Brightside", Rizzle Kicks' "Down With The Trumpets", Mabel's "Don't Call Me Up" and "Dancing in the Moonlight" from Toploader.
F1 Tracks unites both music and sport, providing a dynamic platform for fans which brings the two together. The full F1 Tracks: F1 Esports Takeover playlist can be found on Spotify, Deezer and Apple Music.

MAD Lions partnering with Streamcoi to manage professional players live streams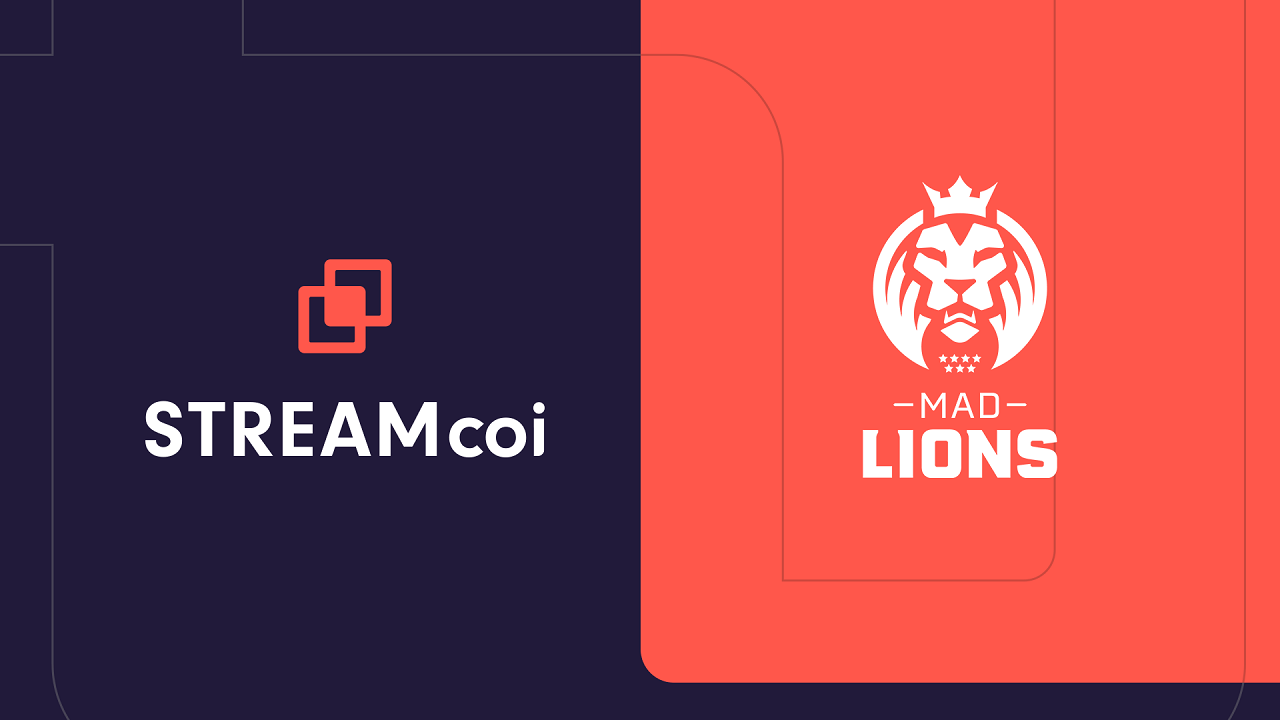 Reading Time:
2
minutes
MAD Lions, a leading esports organisation, and Streamcoi, a platform automating stream management, officially announced their partnership. Streamcoi will enhance the team's potential for displaying and managing content across pro-player's streams.
The esports scene is one of the most robust, direct and engaging channels for reaching the younger generation. With more time spent watching live streams than television, Generation Z is one of the hardest groups to reach, even for leading brands. As a result, an increasing number of brands turn to esports to tap into youth culture. The teams use live streaming to communicate with fans, build brand awareness, sell merchandise or promote events.
These needs cannot be satisfied using manual stream management. Lack of tools helping to manage a growing portfolio of partnerships hinders the potential of live streaming as a source of revenue.
Partnership with Streamcoi enables MAD Lions to
Automate the stream management process.
Cutting the time needed to set up, modification and summarising campaigns from many streams at the same time.
Facilitate access to sponsored content, team assets, displays, artworks, clips and other elements
gives access to easily adjustable overlays in real-time
Send instant messages across multiple streams at once to effectively communicate with team's community.
Access the statistics of each channel. This gives detailed insight in the performance and reception of any message or event MAD Lions presents on its live streams.
Manage the streams from a single dashboard.
Streamcoi allows MAD Lions to focus on the best performance and entertaining content, automating campaign set up.
"Our partnership with Streamcoi and the use of their platform enables our players and influencers to focus exclusively on delivering their best performance and providing entertaining content to our fans," said Jorge Schnura, Vice-President of Strategy, OverActive Media. "It also gives us the ability to access detailed data and insights, allowing us to continuously evolve how we're engaging with our community to serve up the best experience possible."
"Players competing at the highest level rarely find time for streams, but when they do it's a great opportunity to connect with fans in a break from official matches. It's especially important that they don't have to deal with overlays or other assets at such times," said Jakub Janaszek, Product Lead, Streamcoi. "I am very proud that Streamcoi can help an organization as important as MAD Lions support their players and influencers while delivering effective action for their sponsors."
Esports Market Surpass $ 7131.8 Mn by 2028 Says Acumen Research and Consulting Experts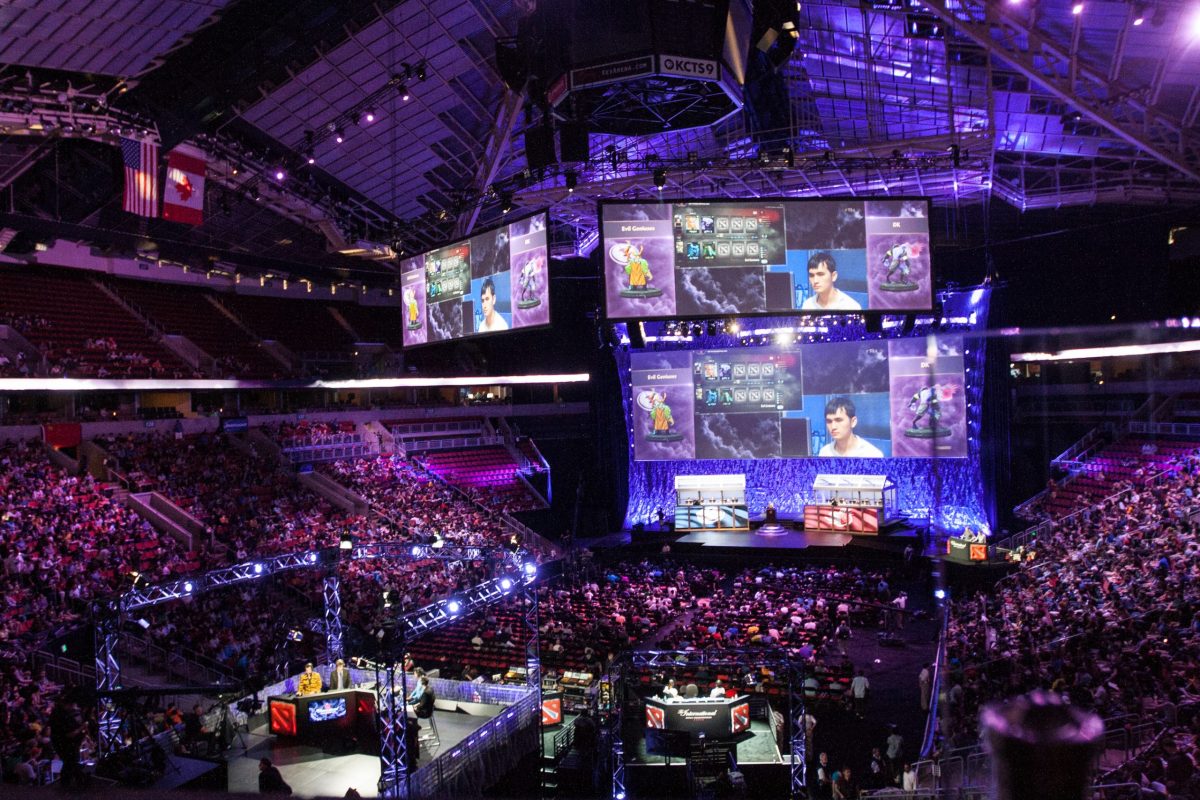 Reading Time:
3
minutes
Global Esports Market size is estimated to grow a CAGR above 25.1% over the forecast timeframe and reach a market value of around USD 7131.8 Mn by 2028.
Esports is a burgeoning global industry in which skilled video gamers compete. Globally, time spent on mobile devices has officially surpassed time spent on television, with users spending eight minutes more per day on their mobile devices. By 2021, this figure had risen to more than 30 minutes. Over 380 million people watch esports worldwide both online and in person.
Covid-19 impact on Esports Market
Despite widespread economic disruption caused by the coronavirus, the global video game industry is thriving. The coronavirus is not immune to gaming. Esports, with its reliance on live events, was one of the first sectors to be affected. The majority of esports events have been cancelled or postponed, though some are still taking place without spectators. However, today the industry is performing outstanding driven by increasing number of global tournaments, growth in number of regional events, etc.
Global Esports Market Dynamics
The growing youth population and changing lifestyles have both contributed to an increase in demand for video games and online video games over the years. Growing audience reach and engagement activities, significant investments, rising live streaming of games, and expanding infrastructure for league tournaments are key factors driving the market growth. Global online platforms such as Facebook, YouTube, and Twitch, which allow streamers to gain popularity and impressive earnings, have contributed to the esports market share's increased growth. Increased smartphone penetration and improved internet connectivity have resulted in a rapid increase in the number of gamers.
However, certain constraints and challenges are likely to impede the overall growth of the Esports Market. The fraudulent betting that is leading to game piracy poses a threat to the market. Additionally, the market's growth has been hampered by a lack of tournament infrastructure and a small number of organizations. The video game industry is rapidly evolving from a casual hobby to a professional career opportunity, which is also a global esports market trend. Moreover, large-scale esports investments are expected to fuel the esports industry's growth. Furthermore, the increasing adoption of advanced gaming technologies increased smartphone penetration, and improved internet connectivity has increased the number of gamers, positively influencing the market growth.
Sponsorship accumulated for the impressive shares in the global esports market scenario
In 2020, the sponsorship segment acquired the largest shares. The well-known gaming/tech esports sponsors are increasing their involvement as the industry intensifies. Sponsorships are important in the esports industry because an increasing number of companies are investing in them. Furthermore, with rising player wages and an expanding esports market, the introduction of new sponsors is critical for esports' long-term commercial success. To increase their brand value gaming as well as non-gaming sectors are also investing in the esports industry.
On the other hand, the media rights segment is anticipated to witness the fastest CAGR throughout the forecast period 2021 – 2028. Media companies pay exorbitant fees to win the exclusive right to broadcast the live streaming of major sporting events. Esports is made up of thousands of individual leagues, and events, and the media rights deal, thus the media rights segment is likely to register the fastest growth in the esports industry.
Esports Regional Stance
The global classification of the esports market includes North America, Europe, Asia-Pacific, Latin America, and the Middle East & Africa. Among all the regions, North America conquered the global market with the largest shares in 2020. The growing number of investments and technological expansions are the key aspects that continue with the franchising North America League of Legends Championship Series (NA LCS) and Overwatch League are fueling the North American esports market. However, the Asia-Pacific esports industry is expected to dominate the market in the coming years. Due to the COVID-19 outbreak, Asian gaming behemoths such as Nintendo and Tencent saw increased sales in the first quarter of 2020. This trend is expected to continue, as an increasing number of gaming companies collaborate with sports organizations to provide virtual tournaments to sports fans. Furthermore, Asia-Pacific is also expected to register significant growth.
Major Players
The esports market is consolidated with a large number of players. The prominent players presented in the report include Activision Blizzard, Inc., Valve Corporation, Tencent Holding Limited, Modern Times Group, Faceit, Electronic Arts Inc., Gameloft SE, Nintendo of America Inc., NVIDIA Corporation, Wargaming Public, and others.
For instance, on September 29, 2021 – Electronic Arts Inc. and FIFA have announced the launch of a new EA SPORTS FIFA 22 esports program that is expected to attract millions of players and viewers. In 1v1 and 2v2 competitions, players will characterize themselves, globally recognized e-sports organizations, real-world football clubs, and their country in a series of FIFA esports events.
Moreover, in November 2017 – Electronic Arts and FIFA collaborated to launch an esports tournament series for the Electronics Arts FIFA video game franchise.
BTS and Epic Esports Events expand cooperation on media rights to broadcast tournaments for 2022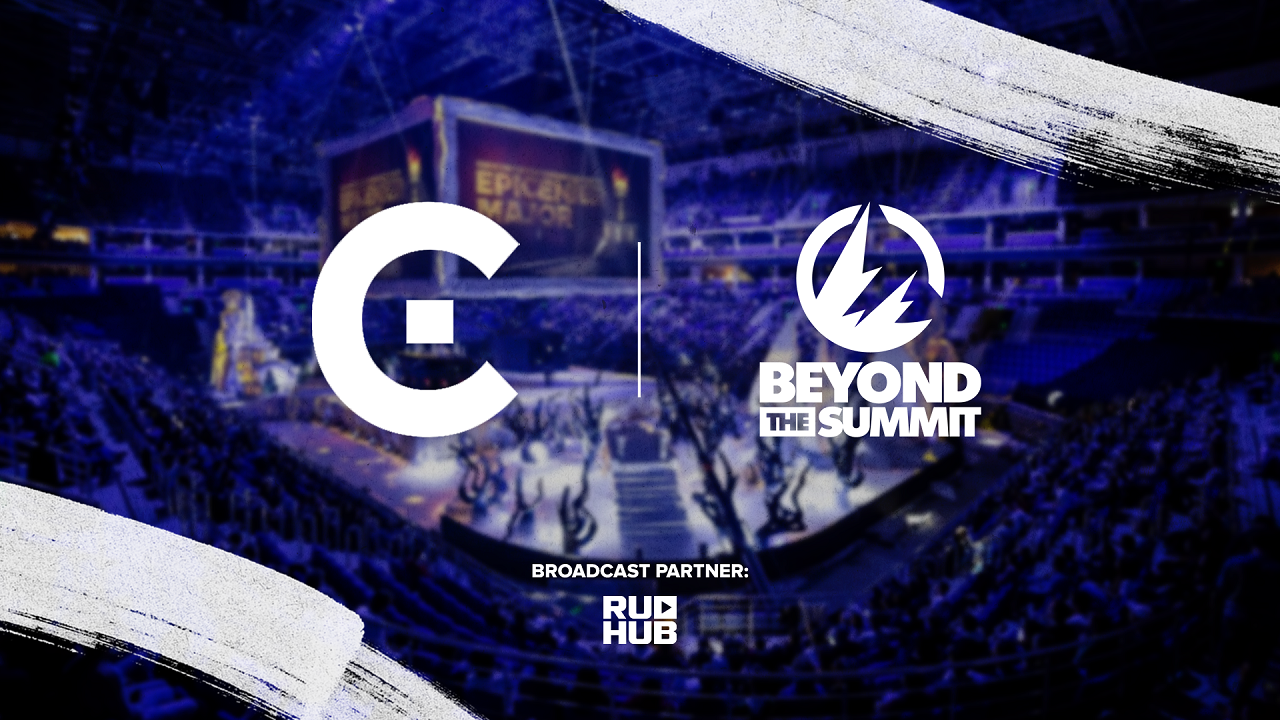 Reading Time:
1
minute
Tournament operators Epic Esports Events and Beyond the Summit are expanding cooperation in the field of broadcasting Dota 2 esports competitions. As part of the new agreement, operators will be able to exchange media rights for the airwaves of all their tournaments. RuHub Studio will cover the Beyond the Summit tournaments in Russian, Beyond the Summit will broadcast Epic Esports Events competitions in English, including the Dota 2 Champions League Season 6 matches from January 2022.
David Parker, Product Director at Beyond the Summit: "We are excited to work with EEE for the 2022 Dota 2 season. This partnership sets us up to succeed in growing the audience and viewership of our events to the Russian speaking community. The CIS region has seen huge growth and success over the past year and we can't wait to broadcast EEE events to our English speaking fans as well."
Mark Averbukh, CEO of Epic Esports Events: "We welcome the expansion of partnerships with colleagues from Beyond the Summit and we are confident that this partnership will allow us to attract even more attention to English-speaking audiences!"
Nikolay Petrossian, Head of RuHub Studio: "This case once again confirms that the synergy between EEE and RuHub allows us to give new dynamics to the development of our business, turning into an additional competitive advantage in the market. I am sure that all parties to the agreement will be satisfied with the  partnership results."
Earlier, the companies announced that they would exchange media channels for broadcasts within the Dota Pro Circuit tournament series of the 2021/22 season for Southeast Asia and Eastern Europe. Beyond the Summit plans to cover the matches of the Eastern Europe DPC tournament in English, and the broadcast of the Southeast Asian League in Russian will be conducted by RuHub Studio.