Mercedes win Esports Drivers' and Teams' title double in dramatic Grand Final of 2021 F1 Esports Series Pro Championship presented by Aramco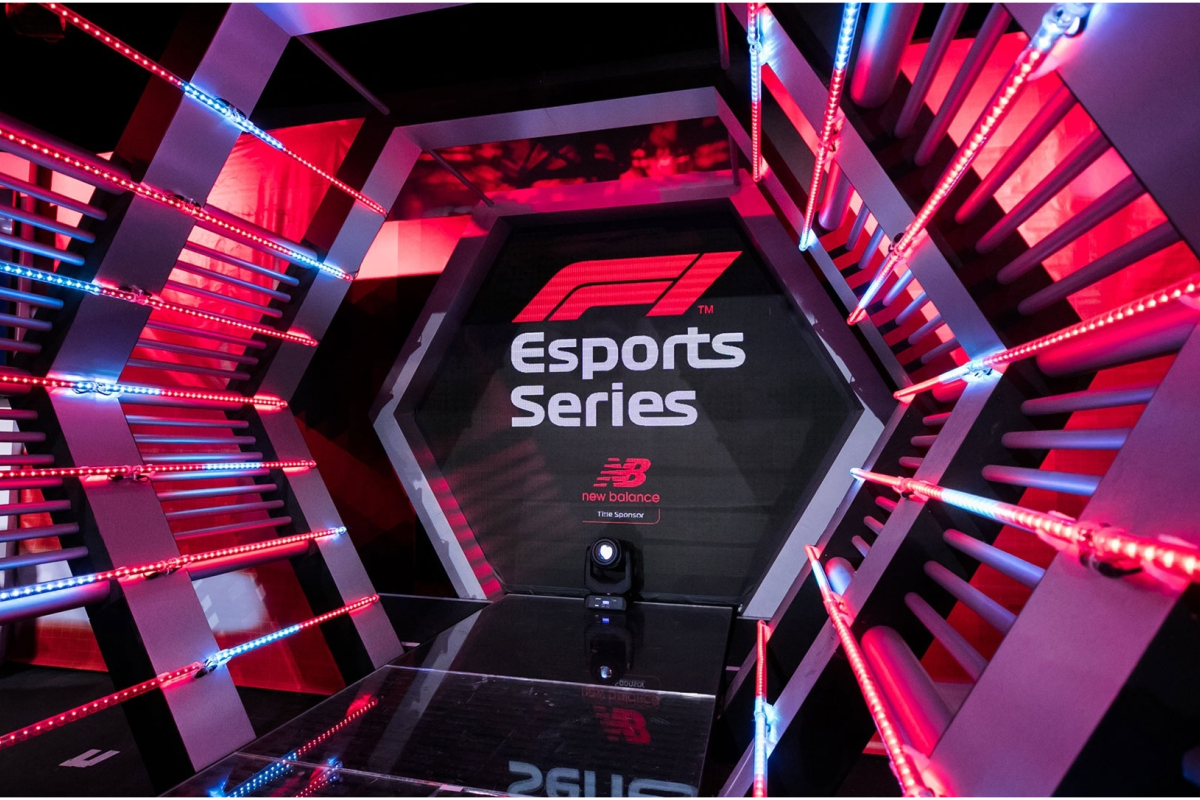 Reading Time:
4
minutes
Mercedes' Jarno Opmeer clinched a second consecutive F1 Esports Series Pro Championship title to cap another year of incredible performances from the Dutchman. His victory completes a double this season for Mercedes, who came out on top in the Teams' Championship, and take home the lion's share of the huge $750,000 prize pot. Despite having a completely new lead driver pairing, the Mercedes team has worked incredibly well together this year, and have been a formidable force on the grid.
Opmeer fought off Red Bull's Frede Rasmussen, who pushed him all the way, in this week's Grand Final to retain his crown, whilst Lucas Blakeley, who also went into the final three races in contention for the title, was unable to capitalise on his brilliant form this season for Aston Martin and fell just short.
Former World Champion David Tonizza took the win in Wednesday's first race as the Pro Championship visited Imola for the first time in a hugely dramatic encounter, as Opmeer and Rasmussen took home crucial points in second and third respectively, with the Red Bull driver putting in an amazing performance after qualifying in P15. McLaren rookie Josh Idowu looked set to take his maiden win after starting on pole, before a last lap spin took him out of contention, while Blakeley saw his title chances slip after dropping several places across two laps towards the end after picking up damage, only securing a solitary point.
Opmeer went on to secure his fourth win of the season later in the day in Mexico City, following a tactical masterclass going into the finals laps of the race. The Dutchman, who started in third place behind Rasmussen and Bari Boroumand respectively, jumped into the lead after a three-way battle down the long first straight, with a sweeping move down the inside into the first corner. The trio continued to jostle for positions throughout the race before Opmeer, who was leading on the penultimate lap purposely let his Red Bull rival past as they went into the final corner to cross the line for the last lap, meaning he could then take back P1 going down the long pit straight. He continued to lead from the front and put the title within touching distance, while Rasmussen, who crossed the line in P2, dropped to third after a time penalty for leaving the track and gaining an advantage. A fifth-placed finish for Dani Moreno meant Mercedes secured the Teams' title for the first time since 2018, when they also won both titles.
This meant Opmeer headed into Thursday's season finale 21 points clear, and whilst Rasmussen stormed to victory at Interlagos, the Mercedes' man drove to a comfortable fourth placed finish and secure his second title in as many years. Red Bull's Rasmussen gave it everything he had, and after starting from tenth he went longer on his medium tyres than all the frontrunners, and built up a commanding lead, but was made to work for his win after coming out of the pits in P15, but the fresh tyres were no match for those in his way. Blakeley ended the season on a high finishing in P2, and there was a well-deserved maiden podium finish for AlphaTauri's Sebastian Job after an impressive debut season which has earnt him Rookie of the Year.
Drivers are continuing to race remotely from their homes or team facilities, as they did in the 2020 season, but the hugely popular competition continues to broadcast from the Gfinity Esports Arena in London. Following the same Event format as recent campaigns, teams battle it out on the official F1 2021 video game, developed by Codemasters, with the live shows are streamed online via official channels of Formula 1 on Facebook, YouTube, Twitch and Huya, as well as broadcast on television via select international broadcast partners.
F1 Esports events have achieved over 40 million views across TV and digital, in the last 18 months, and this popularity led to a record number of people attempting to be a part of this year's Pro Exhibition, with almost half a million taking part in qualification. If you would like to find out more information on how to take part in the F1 Esports Series and for more information on the Pro Championship presented by Aramco, visit www.f1esports.com.
Stefano Domenicali, President and CEO, Formula 1®, said:
"In what has been a record-breaking year for the F1 Esports Series presented by Aramco, I wanted to thank all the teams and individuals that made this season's championship possible. It has been an incredible fight from start to finish with some brilliant racing, and I wanted to congratulate the winners, Mercedes and Jarno Opmeer. Wishing everyone a great festive season, and we look forward to an even more exciting year for F1 Esports in 2022!"
John Clarke, CEO at Gfinity, said:
"It's very encouraging to see the ever-increasing number of fans that tune in to the series. 2022 has been a championship of non-stop excitement and the amount of engagement is a true testament to the skills of the drivers. Gfinity is proud to host a series which provides such exciting content for racing and gaming fans alike."
Paul Jeal, F1 Senior Franchise Director at Codemasters, said:
"The F1 Esports Championship has kept pace with the FIA Formula 1 World Championship, delivering more action, overtakes, and drama than ever before. Huge congratulations to Jarno Opmeer on retaining his F1 Driver's crown and joining Brendon Leigh as a double world champion. Mercedes and Red Bull carried their real-world rivalry in the F1 Esports Series Pro Championship presented by Aramco, and it was Mercedes who came out on top as worthy winners."
World Esports Championships Finals Begin with Spectacular Opening Ceremony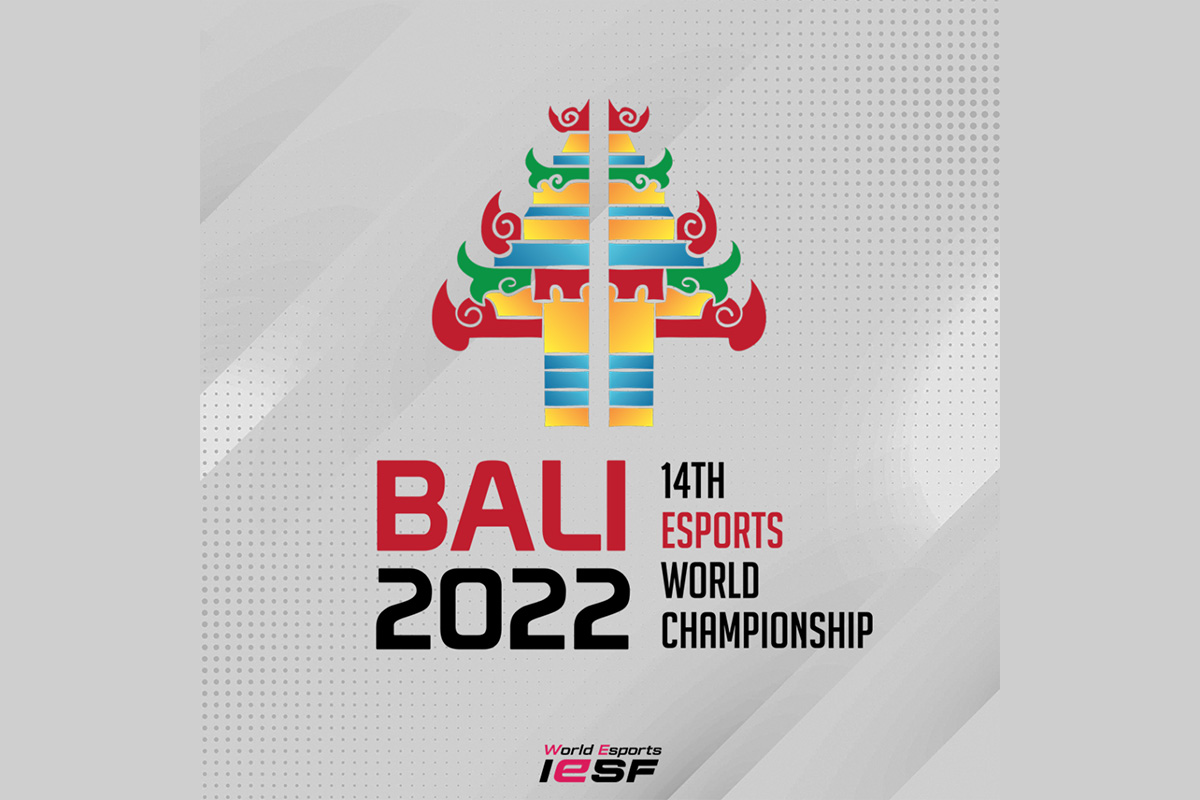 Reading Time:
2
minutes
IESF welcomes World Esports Family to Bali for the largest edition of its flagship event
The International Esports Federation (IESF) officially opened the 14th World Esports Championships Finals today in Bali, Indonesia. The Opening Ceremony kicked off IESF's historic WE Championships with an athlete parade, special performances, and speeches from IESF President Vlad Marinescu and Esports Federation of Indonesia (PBESI) President Budi Gunawan at the Merusaka Nusa Dua Hotel. 
The ceremony welcomed athletes, referees, fans, event organizers, government officials, and others from the World Esports Family. The ceremony began with the Indonesia Raya, the national anthem of Indonesia, and the official PBESI march. IESF then did an official raising of its flag to mark the start of the event. Inspired by Indonesian and Balinese culture, the ceremony featured traditional dances as well as extraordinary performances by Indonesian artists Alffy Rev, Wizzy, and Ecko.
The WE Championships remain the sole international esports competition where athletes compete to represent their countries. Over 600 players representing 106 countries will compete across six games: CS:GO, Dota 2, Mobile Legends: Bang Bang, eFootball ™  2023, Tekken 7, and PUBG Mobile, making this the largest and most geographically diverse edition of the event since its inception in 2008 with a record prize pool of $500,000. 
An athlete representative from each country joined in the athlete parade of the Opening Ceremony to carry their country's flag to celebrate the event's largest and most inclusive edition. Additionally, IESF showcased its commitment to responsible gaming and providing referees with the highest level of certification to ensure fair and safe competition. This year's referees took an oath on stage during the Opening Ceremony, alongside an athlete representative, to safeguard responsible gaming. 
IESF President Vlad Marinescu spoke at the ceremony and said: "Welcome to Bali for the 2022 World Esports Championships Finals. We are elated to see a historic 106 countries, more than double from last year's edition, competing in the 14th edition of this event right here in the Land of Gods.  All of you here in this beautiful country and those watching are proof and reflection of the growth and progress of the World Esports Family."
In his speech, PBESI President Budi Gunawan said: "The Indonesia Esports Summit and the 14th IESF World Esports Championships, wil declare our commitment to set new standards for organizing world class esports event. We sincerely hope that the 14th IESF World Esports Championships Bali 2022 will be a new momentum for all these great talents from around the world to build friendship and peace" 
The competition will conclude with the Closing Ceremony and a special announcement on December 11, where one nation will be crowned the World Esports champion. 
The Finals will be live-streamed across seven IESF Twitch channels, one dedicated for each game. The full lineup of competing nations and all other information related to WEC can be found on the official website. 
The World Esports Championships 2022 Are Officially Open!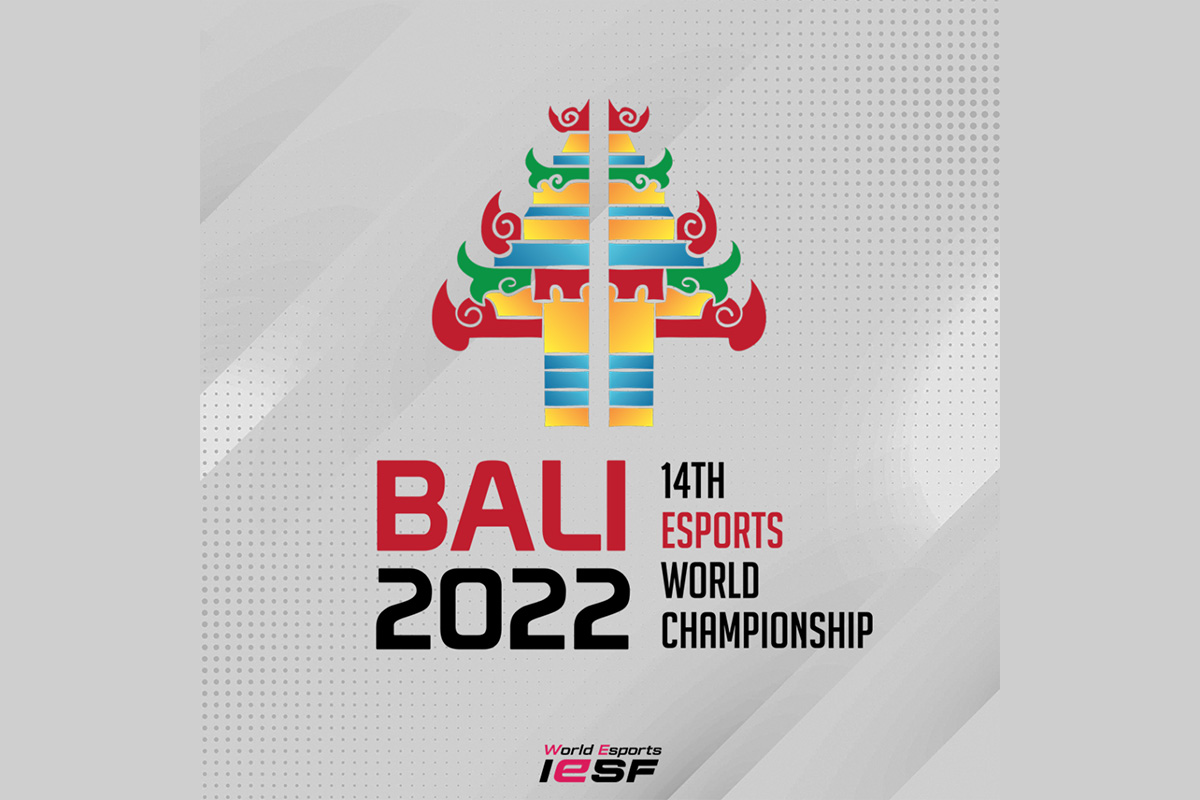 Reading Time:
< 1
minute
And WE are live in 3,2,1…
The World Esports Championships 2022 are officially open!
Join the opening ceremony today, at 7 pm GMT +8 with traditional music and dance performances, a fireworks show, and wave your national flag proudly!
After the opening ceremony feel free to join in the press conferences.
During the event, you can experience a little bit of everything from cosplay competitions, games, watch parties, and daily activities.
If you are not in Bali, you can always tune in on the platform wec.iesf.org and become part of the magic.
Watch your teams, stay on top of every score, and keep cheering for your favorite players!
EXCEL ESPORTS reveals female VALORANT team in hopes to enter VCT: Game Changers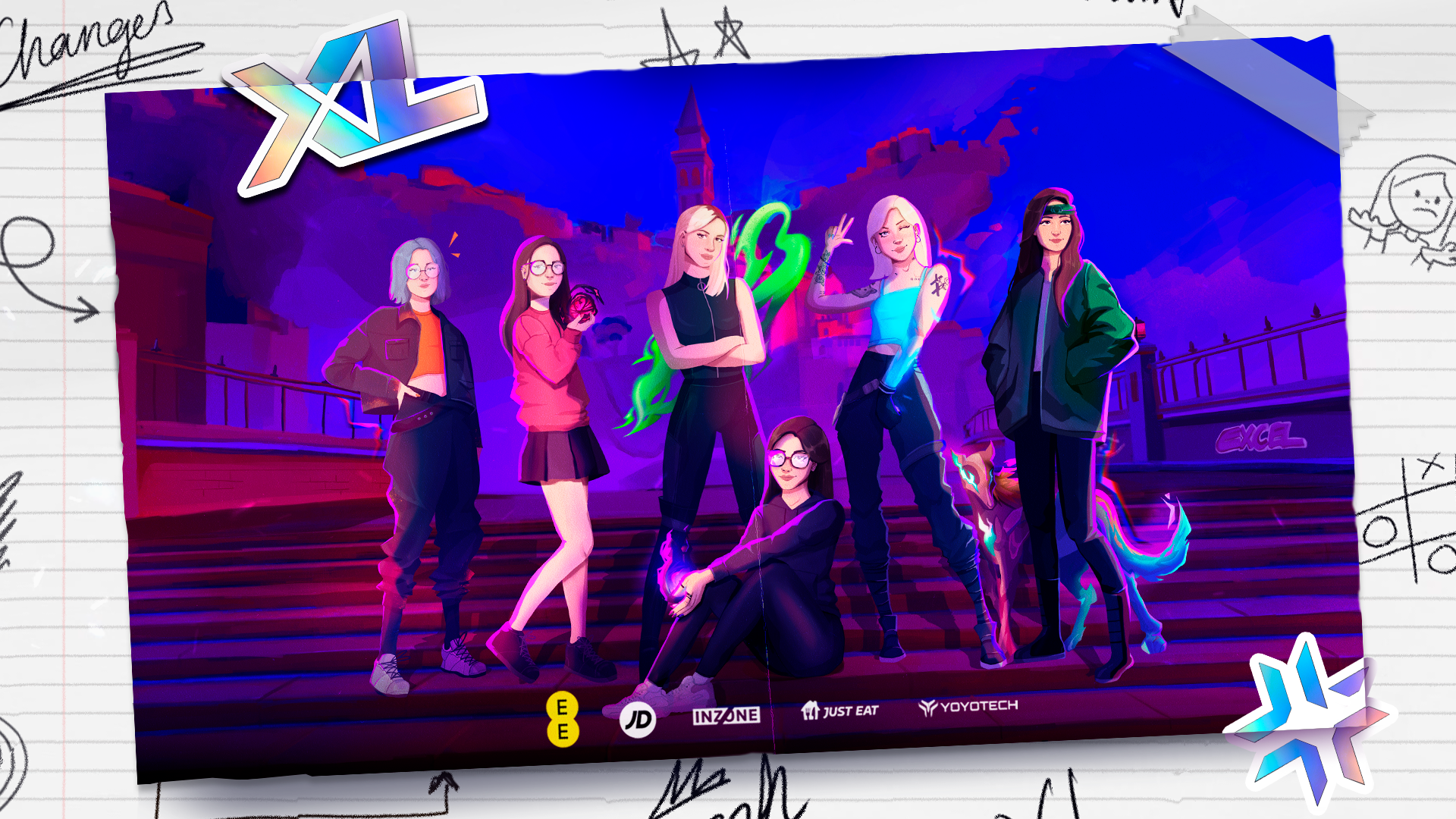 Reading Time:
2
minutes
Today, British competitive gaming culture brand EXCEL ESPORTS is excited to announce the launch of its female VALORANT roster. EXCEL have signed former N1MP lineup Cornelia 'Neli' Johansson, India 'cataLina' Dubourg, Safaa 'Purii' Baydi, and Camille 'Luzia' Millet to its female esports VALORANT team along with previous teammate Samantha "Samsi" Caddell and Daniela 'Jupi' Gradl, who will round out the roster.
The announcement marks the beginning of EXCEL's' journey into VCT Game Changers with the hope to empower and inspire the next generation of women in esports. Already a strong competitive unit, the players of N1MP are close friends in real life which will allow for a higher level of teamwork and communication. The addition of 'Samsi' to the team will bring the roster to the next level with their experience of playing at a high level. The former N1MP roster has experience in the VCT Game Changers EMEA Series 3 and came top 5 in the Medusa Series which new teammate Samsi won. The team will be supported by EXCEL ESPORTS Team Manager Kevin 'Noizeeh' Jaskiewicz.
THE EXCEL VALORANT GAME CHANGERS ROSTER FOR 2022:
VCT Game Changers was a pioneering initiative announced in 2021 to create more opportunities and exposure for women and marginalised genders in VALORANT esports. The recent VCT Game Changers Championship Finals was the most viewed female VALORANT tournament ever with a peak viewership of over 230,000. With this success, Riot Games recently announced the format for VCT Game Changers EMEA going forward into 2023 which includes academy, amateur and contenders competitions that will form the basis of the VCT Game Changers ecosystem.
Tim Reichert, Chief Operating Officer, EXCEL ESPORTS, commented: "Over the course of the Game Changers Championships, we have seen so many inspiring stories that female players across the world could identify with. At EXCEL, we want to offer something new to show young female players a path into esports and believe through signing an existing squad who work well together competitively and socially, we could help and support them to being the best they could be. We hope that this will encourage more female gamers to get into esports and our success will come from our dedication to developing the scene"
EXCEL ESPORTS VALORANT Team Manager, Kevin 'Noizeeh' Jaskiewicz commented: "This is an amazing opportunity for EXCEL and the players involved. We have dedicated a lot of time to work on a roster that could bring EXCEL's values to female VALORANT esports. We're investing heavily in our players and are forming the infrastructure around what works best for them because we're confident in their potential to dominate the competition."
Pete Jeavons, Marketing Communications Director at EE commented: "EE is proud to be the lead partner of EXCEL's Game Changers team, EXCEL's first ever elite female team. This is the first step in working towards our partnership ambitions with EXCEL, enhancing opportunities and access for female gamers across the industry."