Mercedes win Esports Drivers' and Teams' title double in dramatic Grand Final of 2021 F1 Esports Series Pro Championship presented by Aramco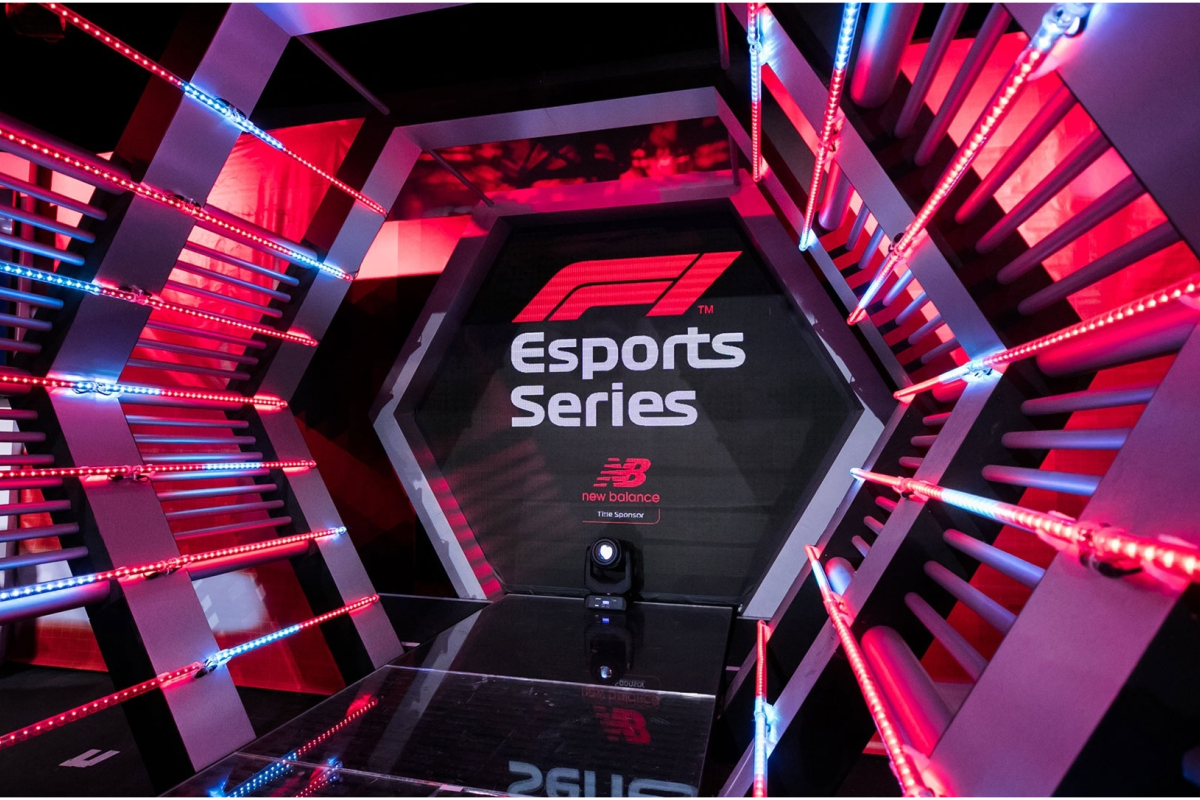 Reading Time:
4
minutes
Mercedes' Jarno Opmeer clinched a second consecutive F1 Esports Series Pro Championship title to cap another year of incredible performances from the Dutchman. His victory completes a double this season for Mercedes, who came out on top in the Teams' Championship, and take home the lion's share of the huge $750,000 prize pot. Despite having a completely new lead driver pairing, the Mercedes team has worked incredibly well together this year, and have been a formidable force on the grid.
Opmeer fought off Red Bull's Frede Rasmussen, who pushed him all the way, in this week's Grand Final to retain his crown, whilst Lucas Blakeley, who also went into the final three races in contention for the title, was unable to capitalise on his brilliant form this season for Aston Martin and fell just short.
Former World Champion David Tonizza took the win in Wednesday's first race as the Pro Championship visited Imola for the first time in a hugely dramatic encounter, as Opmeer and Rasmussen took home crucial points in second and third respectively, with the Red Bull driver putting in an amazing performance after qualifying in P15. McLaren rookie Josh Idowu looked set to take his maiden win after starting on pole, before a last lap spin took him out of contention, while Blakeley saw his title chances slip after dropping several places across two laps towards the end after picking up damage, only securing a solitary point.
Opmeer went on to secure his fourth win of the season later in the day in Mexico City, following a tactical masterclass going into the finals laps of the race. The Dutchman, who started in third place behind Rasmussen and Bari Boroumand respectively, jumped into the lead after a three-way battle down the long first straight, with a sweeping move down the inside into the first corner. The trio continued to jostle for positions throughout the race before Opmeer, who was leading on the penultimate lap purposely let his Red Bull rival past as they went into the final corner to cross the line for the last lap, meaning he could then take back P1 going down the long pit straight. He continued to lead from the front and put the title within touching distance, while Rasmussen, who crossed the line in P2, dropped to third after a time penalty for leaving the track and gaining an advantage. A fifth-placed finish for Dani Moreno meant Mercedes secured the Teams' title for the first time since 2018, when they also won both titles.
This meant Opmeer headed into Thursday's season finale 21 points clear, and whilst Rasmussen stormed to victory at Interlagos, the Mercedes' man drove to a comfortable fourth placed finish and secure his second title in as many years. Red Bull's Rasmussen gave it everything he had, and after starting from tenth he went longer on his medium tyres than all the frontrunners, and built up a commanding lead, but was made to work for his win after coming out of the pits in P15, but the fresh tyres were no match for those in his way. Blakeley ended the season on a high finishing in P2, and there was a well-deserved maiden podium finish for AlphaTauri's Sebastian Job after an impressive debut season which has earnt him Rookie of the Year.
Drivers are continuing to race remotely from their homes or team facilities, as they did in the 2020 season, but the hugely popular competition continues to broadcast from the Gfinity Esports Arena in London. Following the same Event format as recent campaigns, teams battle it out on the official F1 2021 video game, developed by Codemasters, with the live shows are streamed online via official channels of Formula 1 on Facebook, YouTube, Twitch and Huya, as well as broadcast on television via select international broadcast partners.
F1 Esports events have achieved over 40 million views across TV and digital, in the last 18 months, and this popularity led to a record number of people attempting to be a part of this year's Pro Exhibition, with almost half a million taking part in qualification. If you would like to find out more information on how to take part in the F1 Esports Series and for more information on the Pro Championship presented by Aramco, visit www.f1esports.com.
Stefano Domenicali, President and CEO, Formula 1®, said:
"In what has been a record-breaking year for the F1 Esports Series presented by Aramco, I wanted to thank all the teams and individuals that made this season's championship possible. It has been an incredible fight from start to finish with some brilliant racing, and I wanted to congratulate the winners, Mercedes and Jarno Opmeer. Wishing everyone a great festive season, and we look forward to an even more exciting year for F1 Esports in 2022!"
John Clarke, CEO at Gfinity, said:
"It's very encouraging to see the ever-increasing number of fans that tune in to the series. 2022 has been a championship of non-stop excitement and the amount of engagement is a true testament to the skills of the drivers. Gfinity is proud to host a series which provides such exciting content for racing and gaming fans alike."
Paul Jeal, F1 Senior Franchise Director at Codemasters, said:
"The F1 Esports Championship has kept pace with the FIA Formula 1 World Championship, delivering more action, overtakes, and drama than ever before. Huge congratulations to Jarno Opmeer on retaining his F1 Driver's crown and joining Brendon Leigh as a double world champion. Mercedes and Red Bull carried their real-world rivalry in the F1 Esports Series Pro Championship presented by Aramco, and it was Mercedes who came out on top as worthy winners."

1xBet Sponsors Esports Organisation Tundra Esports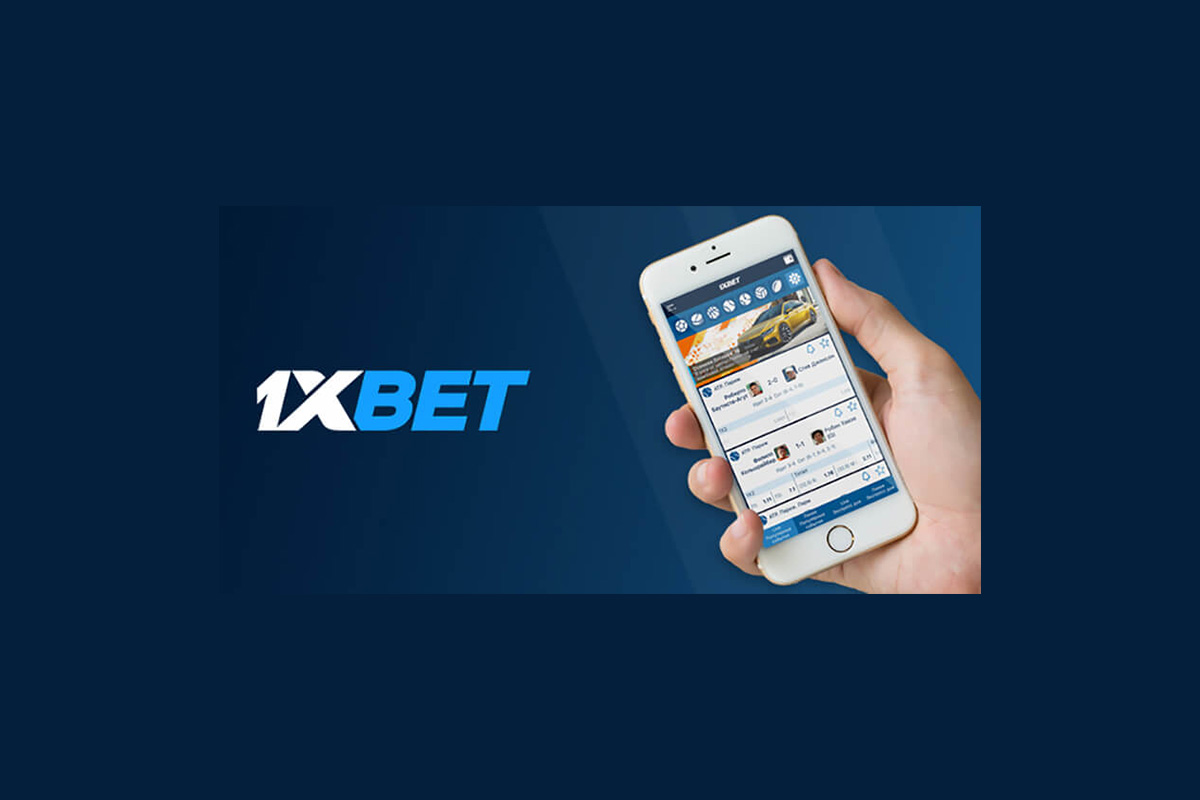 Reading Time:
< 1
minute
1xBet has become a sponsor of the world-famous esports organisation Tundra Esports.
According to the terms of the three-year contract, the 1xBet logo will appear on Dota 2 roster jerseys and the organisation's online portals. In addition, the agreement also includes several activities also been planned for Tundra's digital platforms and the official 1xBet website. This will help the bookmaker attract a new audience to enjoy the brand's wide range of services.
Alex Summers, a spokesperson for 1xBet, said: "Esports is one of the most important areas of the company's operations. As a rule, the disciplines in it are very dynamic, so fans get a lot of excitement and thrills while watching.
"Esports are already very popular, and the number of fans has grown tremendously. But, most importantly, it has great potential for further development, so it is vital to support both individual organisations and esports as a whole.
"This is a task that 1xBet is accomplishing. Our brand is with esports – seriously and for a long time. The start of cooperation with Tundra Esports is further proof of a reliable bookmaker's desire to be at the forefront of the development of esports."
Tomi Tikkala, Head of Business Development at Tundra Esports, said: "I'm sure the theme of our partnership with 1xBet will be new achievements, bright emotions and big wins. The motto of our organisation is #TundraTribe. We hope that very soon even more esports fans will know these words. There's a big adventure ahead of us together – stay tuned."
Oddin.gg poised to significantly scale and add new product verticals after recent $4.5m Series A fundraising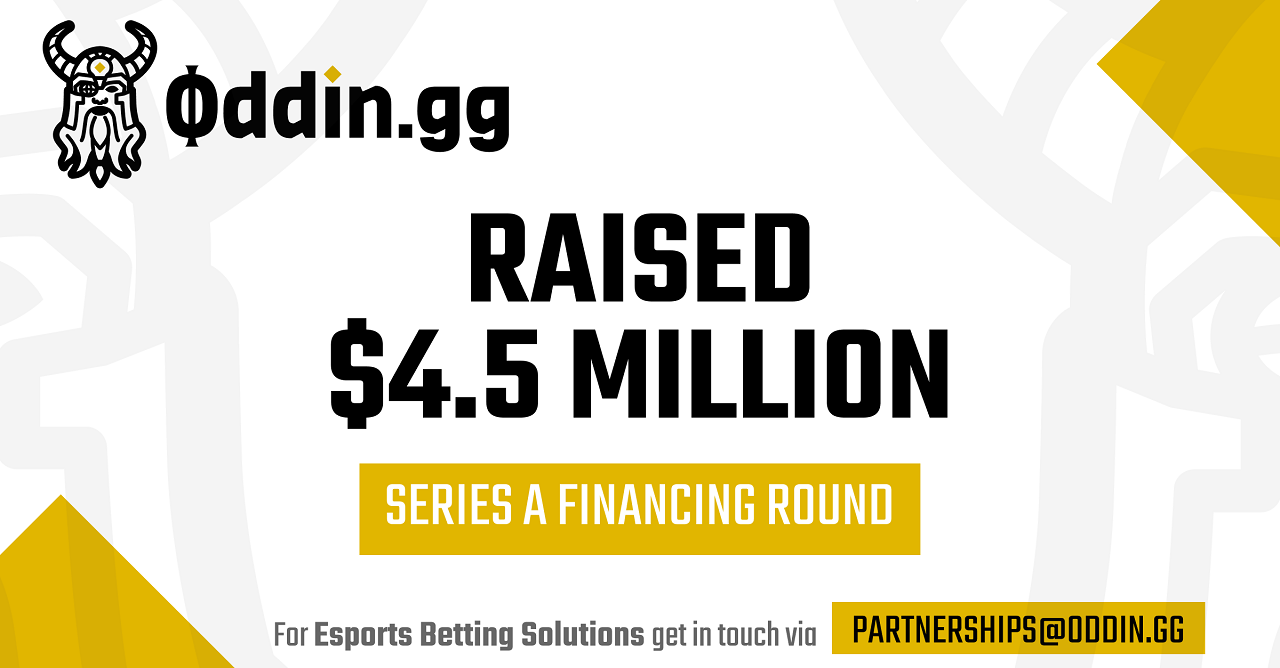 Reading Time:
2
minutes
Oddin.gg, the world-leading B2B esports odds feed, risk management and iFrame provider, is extremely proud to announce a Series A financing round, during which the company raised $4.5m from current investors, as well as from Velo Partners and Genting Ventures.
The round comes after ongoing business momentum, during which the company has not lost a single client in the last 3 years while signing landmark B2C deals with Betway, Yolo group (sportsbet.io and bitcasino.io brands) and Loot.bet, among others, plus major B2B deals, including OpenBet, Aspire Global and Altenar, to name a few. Oddin.gg operates on all continents, and recently started offering its services in New Jersey, US. They have current applications for licences in other US states as well as Ontario, Canada. With an almost 9-digit monthly USD handle under management, the company delivered a 6.7% average margin to its clients in 1H 2022. As one of the very few in the esports ecosystem, the company broke even in July 2022.
The funds will be used to strengthen Oddin.gg's position as a global esports B2B betting leader and to expand to new verticals. Oddin.gg offers a 360° approach towards esports betting, providing betting operators everything they need to set up successful business operations. This includes data visualisations, marketing, odds feed, risk management, and iFrame.
The Series A round comes after a successful seed round in early 2020, in which Oddin.gg raised $1.2m.
Oddin.gg Co-Founder and CEO Vlastimil Venclik said: "On behalf of the entire Oddin.gg team and myself, I am proud of everyone involved. First of all, we want to thank our clients and partners who share our vision and who have made our growth possible. At the same time, we feel fortunate to work with our investors and to see this investment helping us to scale. This round will help us to continue enjoying our exponential growth and development of new services that will cement our position as a leader in the industry. I want to thank all our partners for their trust, and we will work tirelessly on our vision to justify it!"
Genting Ventures said: "We are impressed by Oddin.gg's technology with class-leading metrics for esports betting. From an industry standpoint, we see the dynamic potential of esports, and identify Oddin.gg as a key player offering top-tier data and service for its partners in the competitive gaming space."
Velo Partners said: "We were immediately impressed with Oddin's best-in-market esports odds products, as well as their broader strategy of building an esports ecosystem to service all of their customers' esports needs. We look forward to being a part of this compelling growth story in the coming years"
Quadrant reveals new controller with SCUF Gaming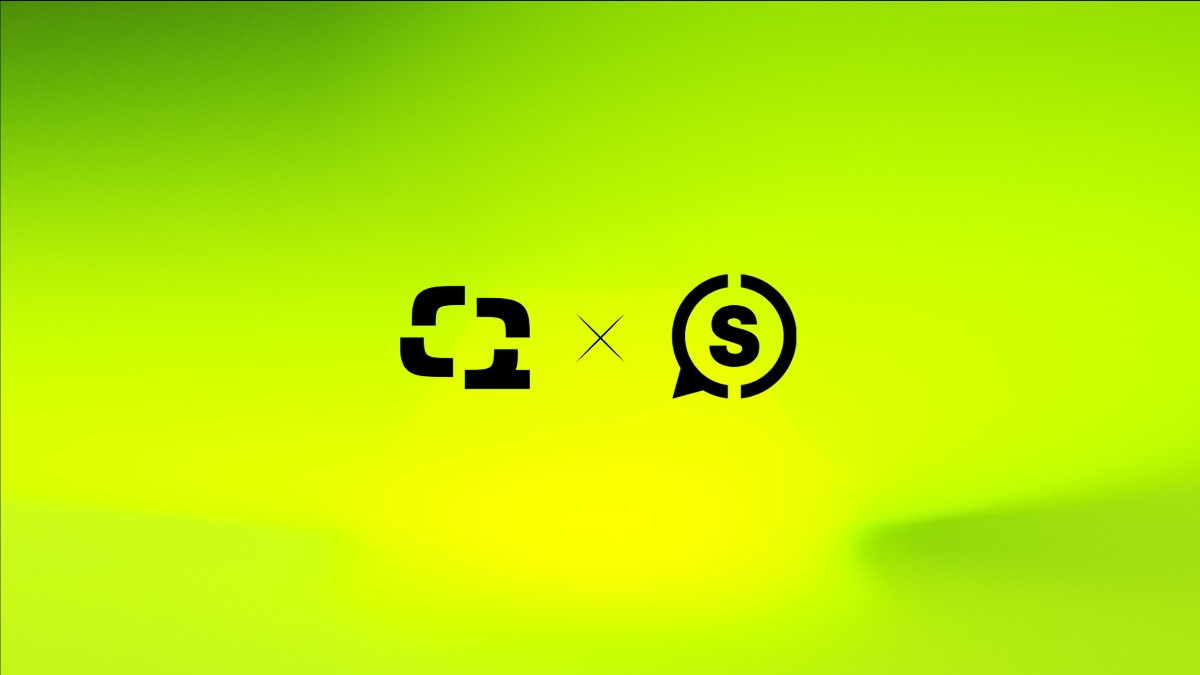 Reading Time:
2
minutes
Gaming, lifestyle, and esports organisation Quadrant reveals controller range with premier performance gaming controller manufacturer SCUF Gaming.
Quadrant, a gaming, lifestyle, content and apparel brand founded by Lando Norris, has today (16 August) announced a new controller range.
Produced with partner SCUF Gaming, a leader in the design and manufacturing of high-performance gaming controllers, the Quadrant range will be available for all platforms with unique Quadrant colours and design available on scuf.co/Quadrant with an additional –5% discount on all orders with coupon code "Quadrant".
This latest project pushes the partnership to the next level, as Quadrant continues to enjoy unprecedented success in the gaming and esports worlds.
Since embarking on a journey into competitive Esports in late 2021, Quadrant has become one of Europe's leading Halo rosters. Quadrant's Halo Team secured its best result to date last month, finishing second after a close-fought final in the Halo Championship Series event in Valencia.
Up next for Quadrant's Halo Team is the Orlando Major in September, culminating with the all-important Halo World Championship 2022 event (20-23 October) as the team looks to build on its exceptional form to secure a first-place finish before the season end.
As Official Controller Partner, SCUF Gaming will continue to play a crucial role in Quadrant's success. A global innovator in its own right, SCUF Gaming create industry-leading custom gaming controllers and premium accessories for console and PC that are used by both professional Esports competitors and casual gamers.
Following the release of the eye-catching Quadrant controller range, the two organisations are already working on exciting future content for both Quadrant and SCUF Gaming audiences, with new releases set for the coming months as the partnership continues to develop.
Jamie MacLauren, Chief Sporting Officer at Quadrant, said: "We're extremely proud to announce the launch of our Quadrant x SCUF Gaming controller.
"This project has been in the works for a while, and we're delighted to see it come to life and provide our community with a high-quality and high-performance Quadrant controller for their gaming sessions."
Diego Nunez, VP of Marketing Corsair Gaming, said: "We're excited to take this exciting partnership to the next level by combining Quadrant's distinctive fluro brand with our high performance controllers!
"As Quadrant grows as one of the most versatile and exciting Esports brands in the world and our PS5 Reflex and Xbox Instinct cement their place as the top performance controllers, we're delighted to launch this new design combining racing, lifestyle and gaming.
"The time has come for Quadrant's Halo team and content creators to get their hands on a unique controller, while ensuring that fans can get their hands on it as well and not only join the #sQUAD, but #TeamSCUF too!"