Okada Manila to Resume Casino Operations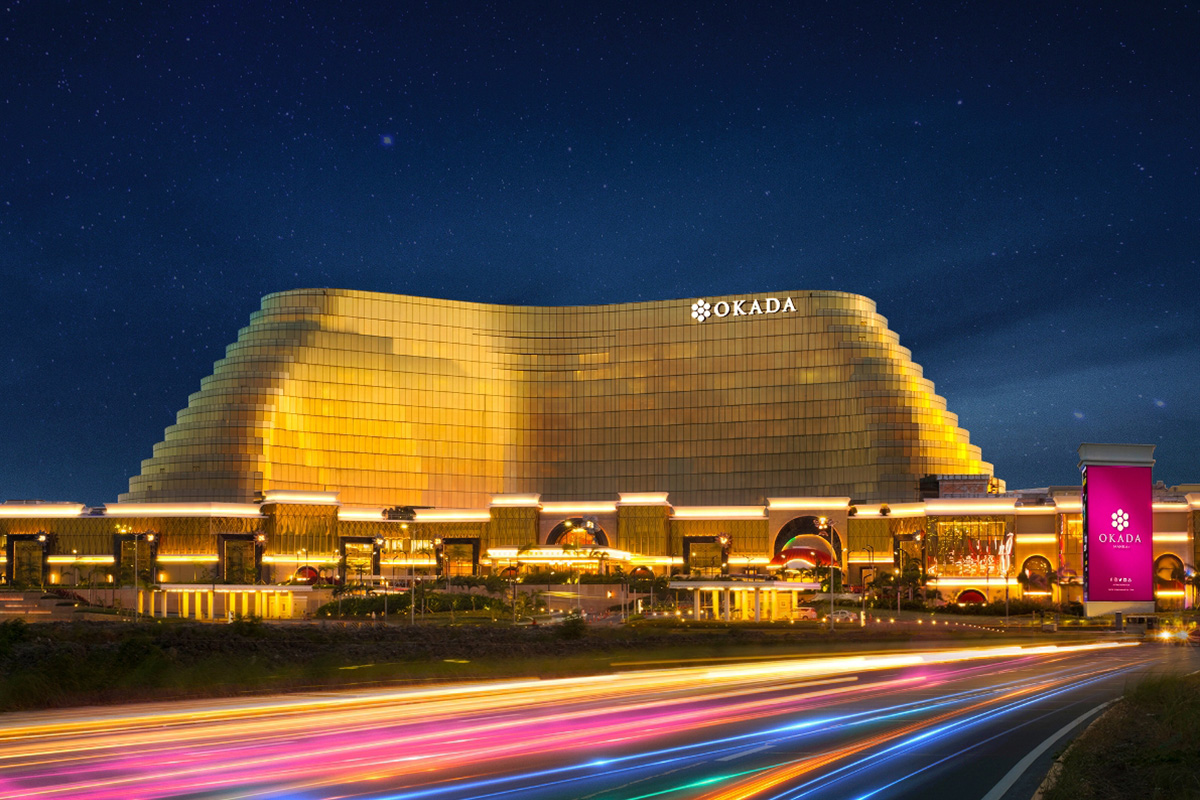 Reading Time:
< 1
minute
Okada Manila, an integrated resort in the Philippines, has announced that it will restart its operations soon, initially with 30% capacity.
The resort's parent company Universal Entertainment Corp closed the casino on March 15, as per the government order to the same effect.
Okada Manila's statement said that it will "thoroughly implement hygiene management protocols such as disinfection and cleaning according to the modes of operation of each facility, and strive to operate facilities that customers can enjoy at ease."

NODWIN Gaming and BACARDÍ bring back BACARDÍ NH7 Weekender, India's happiest music festival, with limited tickets and social distancing practices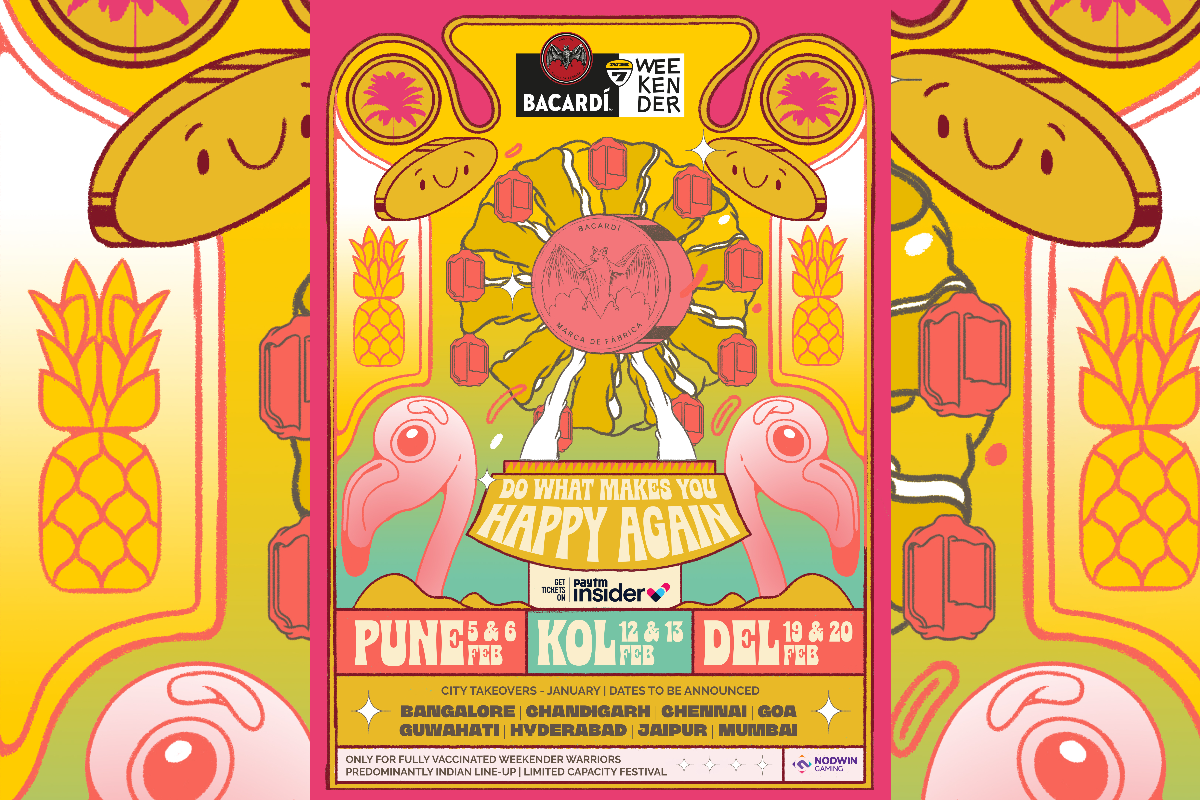 Reading Time:
2
minutes
India's happiest music festival BACARDÍ NH7 Weekender, that was held digitally last year due to the lockdown restrictions, is now back with a bang with live editions planned for February 2022 in three cities – Pune, Kolkata and Delhi NCR. NODWIN Gaming, who recently acquired the festival from OML Entertainment, will be organizing the festival. Registrations for the virtual edition as well as bookings for the live festivals, will open from December 4, 2021.
BACARDÍ NH7 Weekender will host a 2-day musical weekend in each of the three cities packed with electric performances by some of the most loved and followed Indian artists across genres. The festival will operate with limited capacity with only 1,500 to 2,500 tickets being sold in each city for fully vaccinated audiences. In previous editions, the festival frequently sold over 20,000 tickets per city. This year, we will see an array of performances from Indian and International artists, albeit fewer international names owing to the travel restrictions.
In the run up to the festival early next year, BACARDÍ NH7 Weekender will host City Takeovers in eight additional cities — Mumbai, Bangalore, Hyderabad, Chennai, Goa, Chandigarh, Jaipur and Guwahati, as well as a digital edition. The festival has been bringing together comedy, food and a diverse range of music under one roof for years now with the aim to make fans 'happy' again.
"Music has the power to transcend borders, uplift your spirits and unite cultures and people from across the world. BACARDÍ NH7 Weekender has been doing that brilliantly for over a decade now and we are very happy to bring back the live version in 2022, especially at a time when we've all emerged from a very unsettling time. After a two year gap, I am sure all the fans of this festival have been waiting to attend it live to feel the distinct energy of a live festival. This continues our fan first approach with the convergence of Music, Comedy and Gaming" said Akshat Rathee, Co-Founder & MD, NODWIN Gaming.
Sameeksha Uniyal, Consumer Marketing Lead, Brand BACARDÍ, India and South East Asia, said, "At BACARDÍ, we always keep consumers at the heart of what we do. Having embedded that core philosophy into the curation of BACARDÍ NH7 Weekender, our flagship property has become a leading cultural phenomenon over the years, where consumers across the country looked forward to attending the event each year. Last year, we took this fest virtual and saw an overwhelming response from fans. This year, with a sense of normalcy seeping in, we want to see our consumers express themselves and be happy in a physical environment again, with safety as our #1 priority. So we're bringing back BACARDÍ NH7 to town – bigger, better and wider this time – as we take over multiple cities, with a host of experiences across formats, making our consumers Do What Makes Them Happy Again!"
This unique edition will be a celebration of getting back on-ground and marking new beginnings in the post-pandemic world. The festival will prioritize all necessary safety and hygiene protocols and checks. Social distancing, entry for only fully vaccinated fans, mandatory use of masks and sanitizers, thermal scanning check points, temperature checks, etc., will ensure a safe and secure atmosphere where fans can enjoy the festival.
The event is subject to permissions being procured which will only be known closer to the event date based on the regulations at the time. However, NODWIN Gaming will refund all ticket money in case of any cancellations due to regulations on account of the pandemic.
'Penta Amateur League' December to feature BGMI, November results announced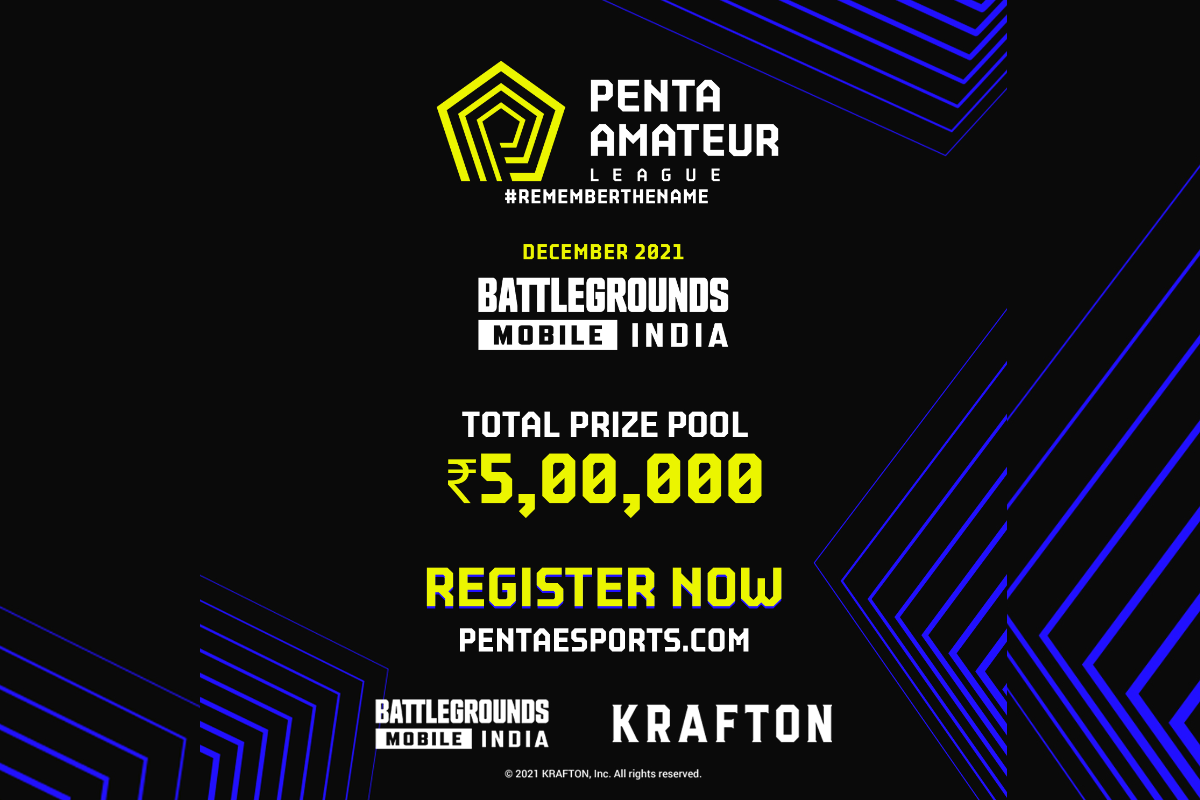 Reading Time:
2
minutes
Gaming and esports company, Penta Esports, has announced that 'Battlegrounds Mobile India' (BGMI) will be the esports title of 'Penta Amateur League' December 2021 edition with a prize pool of ₹5,00,000. Registrations have started and squads can enter the tournament on Penta Esports' platform.
The qualifiers of the tournament will run from 13th to 21st December. The finals will be broadcast live on Penta's Facebook page and YouTube channel from 28th to 30th December. The broadcast will be preluded by the 'Penta Talk Show' on 25th December.
The 'Penta Amateur League' is exclusively for amateurs and semi-professional esports athletes and teams. The games chosen for the tournament throughout the league will be platform agnostic and will include PC, console and mobile titles. Season 1 of the league will run for six months, October 2021 to March 2022, with a monthly prize pool of ₹5,00,000, adding up to a total prize pool of ₹30,00,000.
The November 2021 edition of the league featured Valorant. The playoffs took place from from 26th to 28th November with team God Particles winning the tournament 3 – 1 in a best of 5 match finals against Nogas Esports.
The broadcast of the playoffs were preluded by the Penta Talk Show, with the caster and host discussing the qualifiers, team journeys and discussing possibilities for the playoffs. The final day of the playoffs also saw an opening music performance by singer and songwriter, Sushant Satija prior to the matches.
Said Penta Esports co-founder and head of esports Kiran Noojibail "Our aim is to provide aspiring esports athletes of the country with a platform to showcase their skills and earn recognition. BGMI is a popular title in India and this tournament will be a stepping stone for budding esports athletes of this game to come to the limelight ."
The complete details of the league are available on Penta Esports' platform, pentaesports. com. The platform is a one stop destination for all things Penta, including match schedules, match results, VODs of tournaments and leagues, content, news, announcements and much more.
Founded by industry veterans Anurag Khurana, Kiran Noojibail and Akshay Paul, Penta Esports aims to disrupt the ecosystem in India with a holistic approach towards the sector, including leagues, tournaments, content and much more.
Microgravity to host MGL Free Fire Battle Royale this December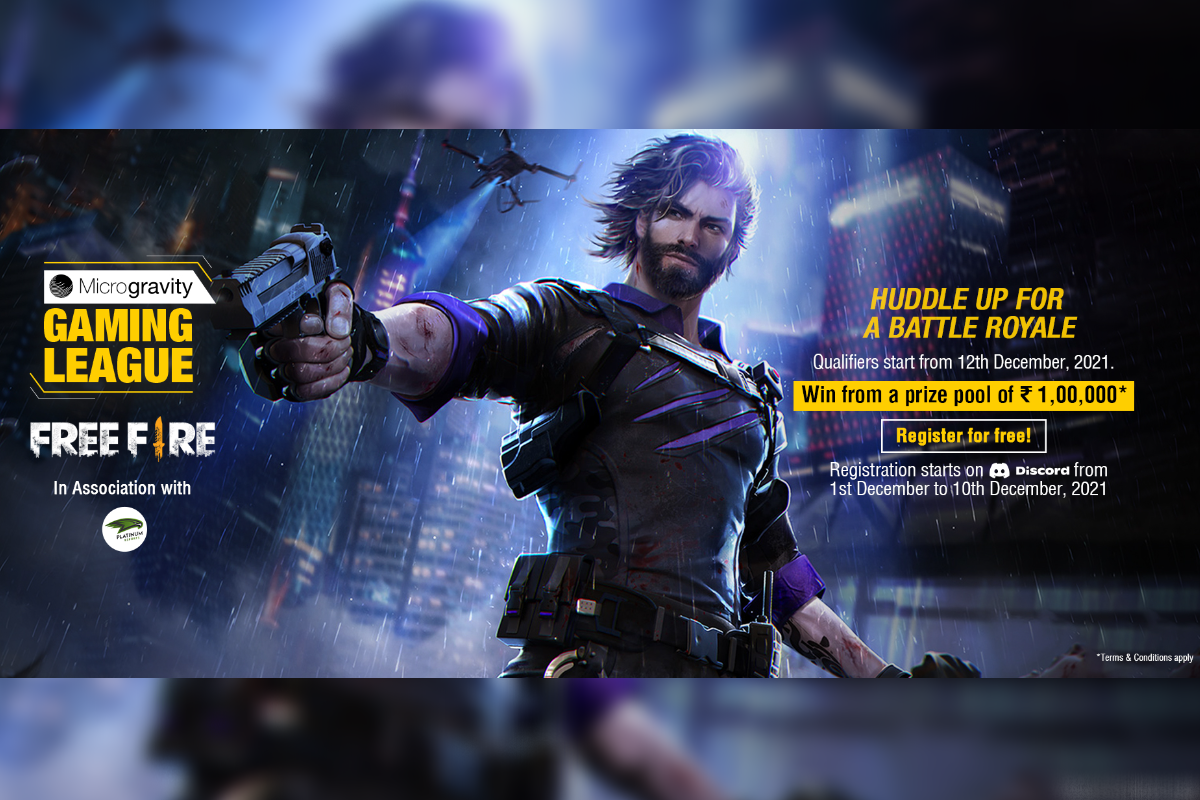 Reading Time:
2
minutes
Microgravity Ventures Private Limited, a facilitator of world-class gaming hubs and e-sports tournaments in India, today announced the 5th edition of Microgravity Gaming League (MGL) – Free Fire Battle Royale. The company will be hosting this e-sports tournament in partnership with Platinum eSports between 11th and 22nd December. The format of the tournament will be qualifier and invitation based, spread out in 5 phases – qualifiers, phase 1, phase 2, semi-finals and grand finals. Microgravity has announced a total prize pool of Rs. 1 Lakh for the top three teams and exciting gaming vouchers redeemable at their world-class gaming facility in Gurugram for top 5 viewers of the live broadcast. Teams can register from 1st till 10th December and participate in this competitive all-India tournament.
Speaking about the announcement, Mr. Rahul Bhattacharya, Co-Founder and MD, Microgravity said, "We are thrilled to have partnered with Platinum eSports for the 5th edition of MGL  – a Free Fire tournament. This year, we have witnessed immense enthusiasm and curiosity among Indian games for e-sports tournaments. We strongly believe that MGL Free Fire will be a great success and will serve as a platform for gaming enthusiasts to hone their skills. Through these tournaments, we aim to support and promote gamers in India who are exceptionally talented and need support to further enhance their skills. We are also planning to host several such tournaments with new titles going forward that will help players become more polished in their skills."
A total of 1000 teams can participate in this tournament with 4 players per team along with one substitute. The qualifiers stage will be held in the 'Bermuda' map in two phases with 100 groups participating in phase 1 and 30 groups participating in phase 2. Each group will have 10 teams taking part in the tournament. Top 3 teams from Phase 1 and Top 4 teams from Phase 2 of the qualifiers stage will take part in the quarter finals match. A total of 120 teams can take part in the quarter finals match spread in 12 groups of 10/11 players taking part in each group. Top 4 teams will be shortlisted based on the best of 2 matches in 'Bermuda' and 'Purgatory' map for the semi-finals. During the semi-finals stage, 8 teams were invited to take part in this challenge and a total of 60 teams battled for the finals. Top 2 teams will qualify for finals based on the best of 4 from maps- Bermuda (2), Purgatory, Kalahari. Two additional teams will be invited to take part in the finals and will have a total of 12 teams in this stage. This stage will have only one group with 6 matches happening across maps – Bermuda, Purgatory and Kalahari.
This year, Microgravity has successfully organized two online gaming tournaments which gained significant traction amongst gamers. These tournaments were the MGL FIFA 21 tournament and the MGL Call of Duty: Mobile tournament.