GrooveGaming get the real deal with Real Dealer Studios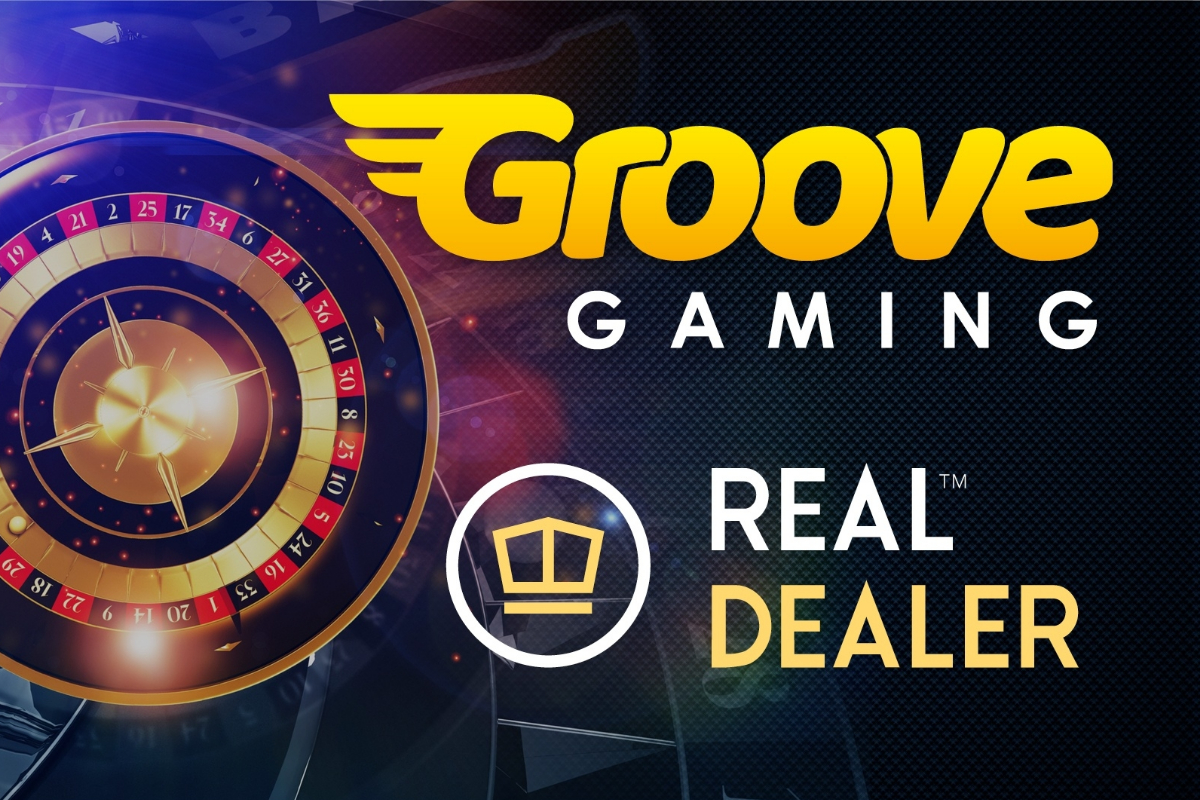 Reading Time:
2
minutes
Aggregator GrooveGaming continues to power ahead with yet another content deal, this time adding ground-breaking game developer Real Dealer Studios to its platform. The move brings with it Real Dealer's revolutionary new genre of casino products, which use Hollywood-style cinematography to create incredibly realistic RNG games.
GrooveGaming has amassed an incredible client cluster in 3 short years and is already one of the biggest content platforms on planet earth, a position further boosted by the addition of Real Dealer Studios. GrooveGaming is the aggregator of choice for a host of big industry names including EveryMatrix, iGP, Digitain, GoBet, ProgressPlay, Hub88, QTech, Alea, Quickfire, Max Entertainment and BetConstruct, amongst others.
For its part, Real Dealer Studios made a splash when it launched at this year's ICE London, introducing its one-of-a-kind 'Real' games as an alternative to both live casino and traditional RNG products. The Malta-headquartered games development studio works with experienced directors, actors and other film-industry professionals to produce high-quality video, which is then carefully integrated into the games to deliver an immersive gameplay feel. The result is a luxury gaming experience unlike any other currently on the market.
The studio's flagship 'Real Roulette' series has already been picked up by many of igaming's top operators and catapulted the newly founded Real Dealer onto the short list for the 'Innovation in RNG Software' prize at the EGR B2B Awards 2020.
With a unique service concept at the heart of its business model, GrooveGaming has made it easy for the industry to connect to the game aggregation platform and this plug-and-play format combined with best-in-class technology has helped set the aggregator apart.
GrooveGaming continues to expand rapidly on the back of some of the most robust technology in the igaming industry, constantly developing functionality and improving user experience. Real Dealer Studios also took into account that GrooveGaming has been recognised as one of the '10 Best Technology Solution Providers of 2020′ by IndustryEra, firmly demonstrating that the aggregator's technology development is being acknowledged not only in the iGaming industry, but also from outside it.
GrooveGaming has numerous live dealer titles amongst its on-demand live content and classy games including live roulette, baccarat, blackjack and live dedicated tables, adding the new segment Real Casino under the terms of this latest agreement with Real Dealer Studios.
GrooveGaming's powerful platform includes over 4000 casino games as well as a wealth of aggregated content ranging from slots, online casino and live casino, to poker and table games, that operators can access via easy integration to drive player engagement and revenue.
A major reason why GrooveGaming is becoming the aggregator of choice around the world is that GrooveGaming is powered by technology innovation which provides operators with the ability to activate a range of features that enhance customer experience and engagement, improve retention, encourage extended play and produce a higher yield.
Jose Micallef, Sales Manager at Real Dealer Studios, said: "GrooveGaming and their platform have quite a network of brands and it's great to be part of that powerful network. It's nice to have aggregators like GrooveGaming involved with this new era of casino gameplay."
Yahale Meltzer, COO at GrooveGaming said: "Real Dealer Studios has brought an entirely new kind of experience to the world of online gaming that offers operators a distinct competitive advantage in today's market, delivering truly cutting-edge gaming technology. We are absolutely delighted to onboard this pioneering genre of games alongside our other innovative content and tools."

Entry into esports: Insurance group die Bayerische becomes new partner of Berlin International Gaming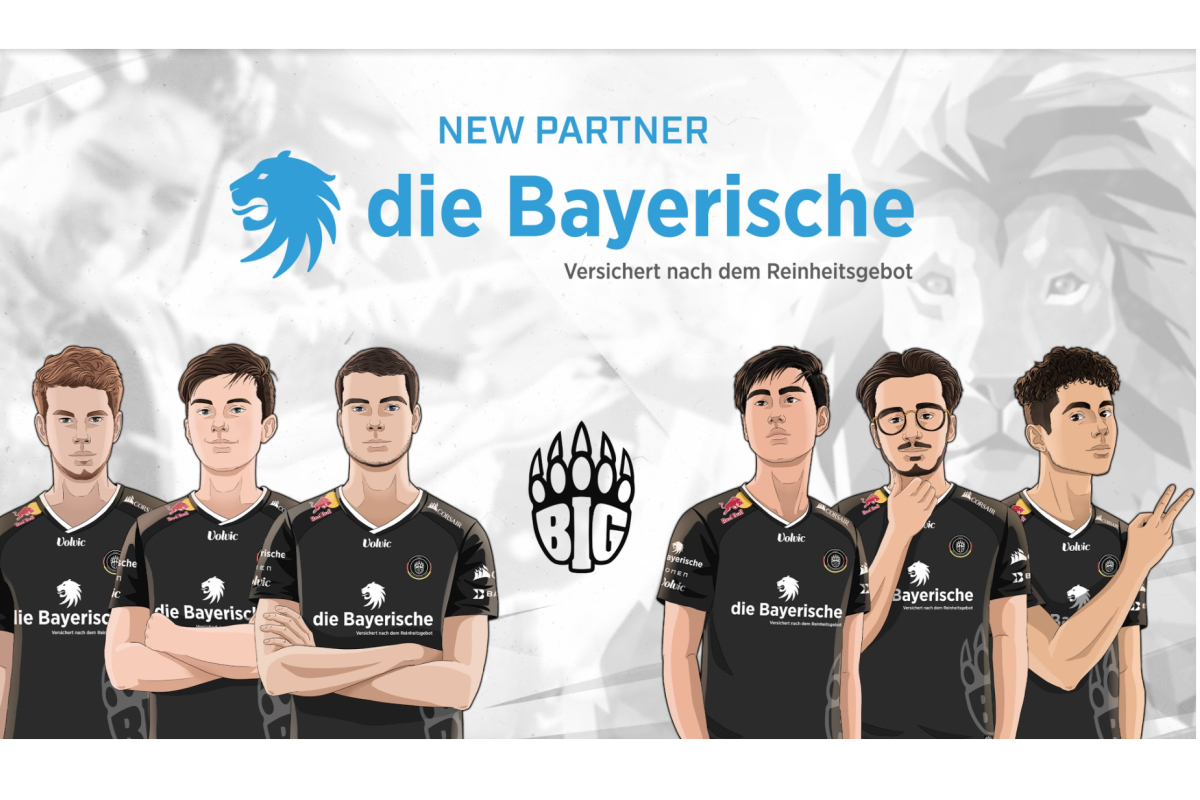 Reading Time:
3
minutes
The German insurance group breaks new ground and expands its sponsorship commitments to the market of esports. At the beginning of the 2021 season, die Bayerische will start as the official insurance partner of Berlin International Gaming (BIG), one of the most successful esports organizations in Europe. As BIG's League of Legends team's main partner, the insurance group also backs the department that has an EU Masters championship and multiple trophies under their belt.
"We have been watching the triumphant advance of esports in Europe with great enthusiasm for some time now," says Martin Gräfer, member of the Board of Management of the insurance group die Bayerische. "With our commitment to Berlin International Gaming, we are now taking the first step in this young, dynamic and rapidly growing environment. It gives us immense pleasure to do this side by side with one of the absolute big players of German esports clubs. We can't wait to go on a title hunt together with BIG and the BIG Family."
"As a club, we are very honored to be able to accompany such a traditional insurance company as a partner in esports for the first time," says Daniel Finkler, CEO Berlin International Gaming. "The partnership is another milestone in our history and shows the relevance of the German esports market. We are looking forward to a long-term cooperation."
Based in Berlin, Berlin International Gaming (known worldwide by the acronym BIG) is one of the most successful European esports organizations. Currently, the German club employs top teams and players in the titles League of Legends, CS:GO, Quake, StarCraft, Valorant and Trackmania. Since 2017, the club has been able to establish itself at the top of the world and celebrate numerous respectable successes in various disciplines. BIG's partner portfolio includes OMEN (HP), Corsair, Red Bull, Betway, SkinBaron, Backforce (Interstuhl) and Volvic.
BIG's League Of Legends Team secured a total of six championships in 2019, including three Premier Tour wins and one German championship. The highlight of the team is considered to be winning the European Masters Summer 2019 in Katowice, Poland. Since 2020, the team has been playing in the Prime League, the most prestigious League Of Legends division in the DACH region.
As the official insurance partner of Berlin International Gaming, the two partners will develop target group-oriented esports products and services in the future.
As part of the partnership, die Bayerische acquires an extensive main partner rights package in League Of Legends as well as additional rights in the renowned game titles "Trackmania" with racing driver Dennis "Massa" Lotze and "StarCraft 2" with Tobias "ShoWTimE" Sieber.
Die Bayerische and Berlin International Gaming focus on brand visibility and addressing target groups via digital channels in all rights packages. In this way, the insurance group aims to raise its profile among the young target group and create added value for the esports community.
Since 2016, die Bayerische has been the main sponsor of the traditional football club TSV 1860 München and thus has a prominent presence in traditional sports as an insurance partner. In addition, the insurance company also supports clubs and projects in popular sports and is involved in social partnerships. The two brand ambassadors Samuel Koch and multiple Olympic champion Magdalena Neuner, brand ambassador of the sustainable insurance and pension brand Pangaea Life, round off the company's current sponsorship portfolio.
The insurance group die Bayerische was founded in 1858 and consists of the companies Bayerische Beamten Lebensversicherung a.G. (parent company), BL die Bayerische Lebensversicherung AG and the composite company BA die Bayerische Allgemeine Versicherung AG. The total premium income of the Group amounts to over 600 million euros. The Group is continuously increasing its equity capital and is well above the industry average. Investments of over 4.8 billion euros are managed. More than 12,000 personal advisors are available to Bayerische customers throughout Germany. In a recent comprehensive company analysis, the rating agency Assekurata again awarded Neue Bayerische Leben a quality rating of A+ ("very good"), attesting to the company's financial strength, which is far above the industry average.
Berlin International Gaming, known worldwide under the acronym BIG, is one of the most successful European Esport organizations with headquarters in Berlin. The German club currently employs top teams and players in the titles League of Legends, CS:GO, Quake, StarCraft, Valorant and Trackmania. Since 2017, the club has established itself at the top of the world rankings and celebrated numerous respectable successes in various disciplines. The partner portfolio of BIG includes OMEN (HP), Corsair, Red Bull, Betway, SkinBaron, Backforce (Interstuhl) and Volvic.
In 2019, the German club was able to secure a total of six League Of Legends championships. In addition to the three Premier Tour wins, they also finished the last ESL Championship season in first place. The highlight of the League Of Legends team has been the championship title of the European Masters Summer 2019 in Katowice. Since the beginning of 2020, the German team is playing in the Prime League, the highest rated national league in League Of Legends.
Things that Online Slots Players Should Look Out for in 2021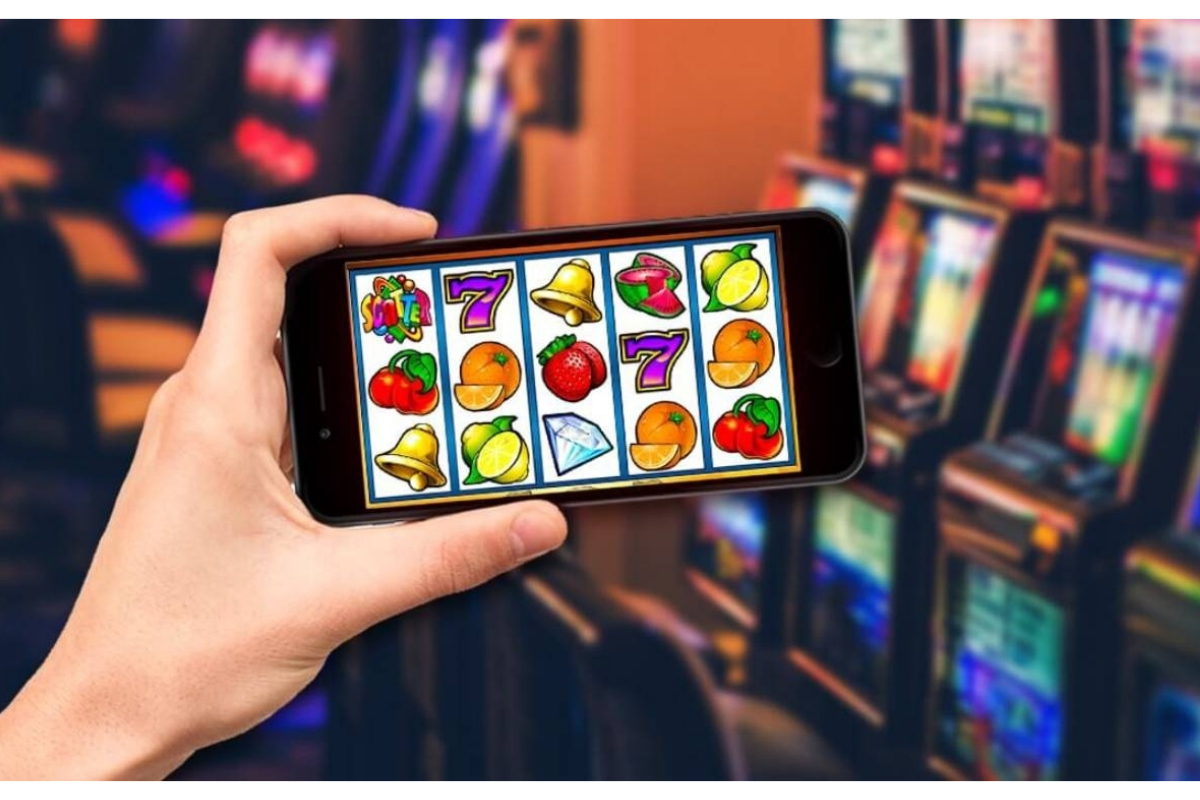 Reading Time:
3
minutes
A year can bring so much within a short time, as 2020 has shown everyone. As we usher in a new year, online casino players have great expectations for the coming year, and they wait with anticipation for recent, better trends to start rolling out.
These trends are expected to shape the 2021 betting industry better than they did the previous year. From payment options to how bettors play slot games online, there are numerous things players can expect from playing online slots in 2021.
For starters, you can expect to see more slot games introduced to online casinos. Slots are trendy among bettors, and every year, game developers are coming up with new, better games for them to sample. They are coming up with new themes every year. Some of the themes you can expect to see in 2021 include popular movies and TV shows, comics, mythology, and popular cultures.
Expect to see more of your favorite Marvel character in slot games as well as new protagonists. More slot developers will start remaking games into virtual reality, which will offer players life-like experiences. With such games, they will feel like they are interacting with the reels and characters one-on-one.
There will also be an increase in life-like 3D slot games that will feature realistically designed symbols. You can also expect a slight change in slots gameplay to make everything more captivating.
Upcoming Slot Titles in 2021
Numerous slot titles are waiting to be unleashed on online casinos. In January, Yggdrasil will release Frost Queen Jackpots, which will match the cold weather this winter. Fans of the frost queen character will have a field day playing the title. The storyline follows a beautiful blue-skinned lady who has white hair. She has evil intentions and magical powers emanating from her tiara. You will have to fight her to reach lucrative jackpots as you spin the snow and icicle-covered reels.
The same month, NetEnt is expected to release the Fruit Shop Megaways game. It is a fruit-themed title with extra details to create more realistic and exciting gameplay. Some of its symbols include lemons, cherries, oranges, and watermelons. These fruits are so realistic that they will leave you with a craving to have some.
Security will Evolve for New Slots
In 2021, online slots will come with top-notch security technologies aimed to protect bettors from hackers. The security will use artificial intelligence to spot any suspicious IP addresses, malicious files, and threats players might face.
Using artificial intelligence to strengthen security measures means detecting any issues within seconds and sending reports to security departments who immediately neutralize the threats. Bettors will, therefore, not be worried about sharing their personal and bank details with online casinos.
Playing More Slot Games on Mobile Devices
While mobile betting is not new in the online casino industry, more bettors will prefer playing slots on their mobile devices. More players own smartphones, and they view them as a great and convenient way to bet online.
With the pandemic that forced many people to remain indoors, more bettors realized that playing online slots on their mobile devices was safer and more comfortable. The trend is likely to continue in 2021, and players can expect to find more mobile-friendly slot games this year.
More Online Pokies for New Zealanders and Aussies
New Zealand and Australia are known for their love for slots, or pokies, as they fondly call them. For that reason, slot developers are designing games aimed for Kiwis and Aussies, with titles resonating with them. In 2021, these players can expect to enjoy more NZ online pokies options at online casinos. These pokies will come with better gameplay, more appealing graphics, and more significant rewards. They will also be from reputable game providers who don't compromise on quality.
Games developers compete to design new mechanics, especially those with more significant rewards and high volatility. Kiwis and Aussies will now get more number of ways to win playing pokies. These games will come with better features, and they can expect some to feature progressive jackpots.
What is the Future of Online Slots?
In 2021, online slot players will enjoy numerous perks from both developers and betting platforms. Ranging from new title games to software and types of games, the fun is just kicking off. Emerging new online casinos will offer players more slot options accompanied by bigger bonuses and more exciting gameplay. Hit television series and movies will also continue to inspire game titles in 2021. Get started by playing your favorite slot title today.
THE CASINO HIPÓDROMO DE PALERMO RENEWS ITS ENTERTAINMENT OFFER WITH ZITROS MULTIGAMES LINK KING AND LINK ME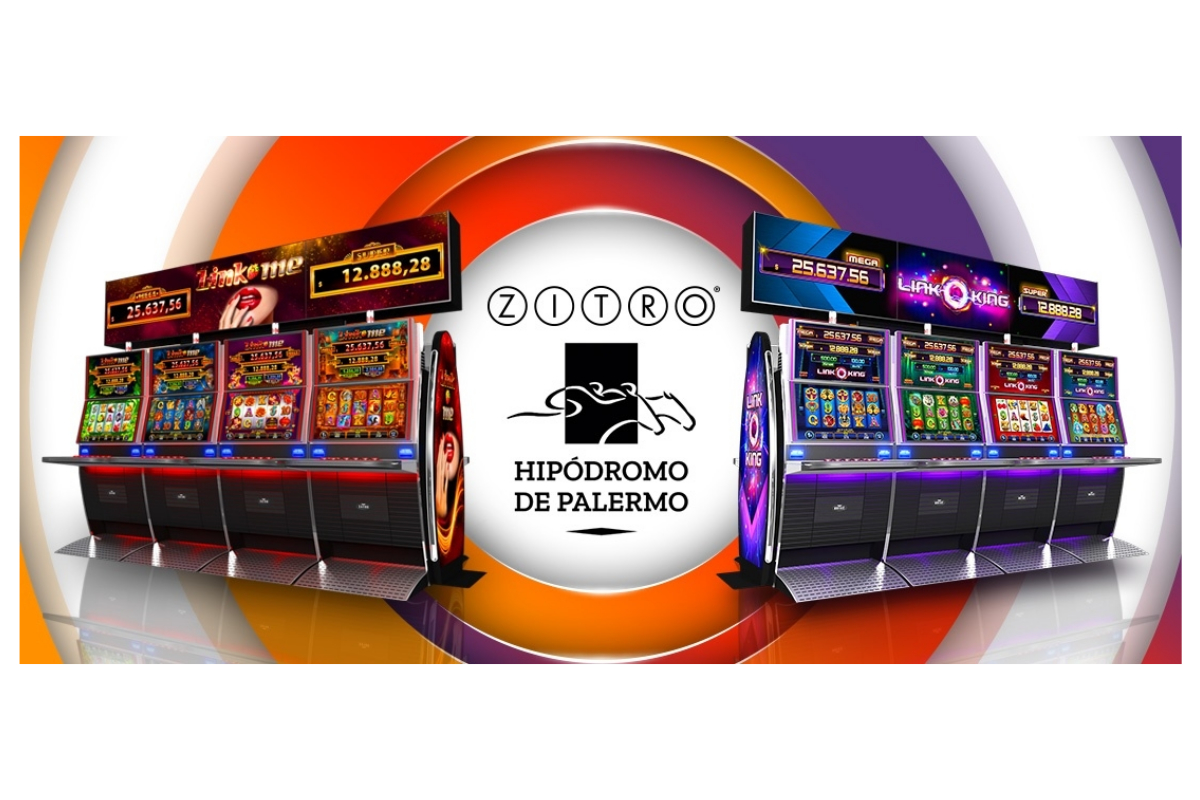 Reading Time:
< 1
minute
The Casino Hipódromo de Palermo, recognized for offering a wide range of entertainment at the forefront of technology, added to its slots room the recognized and most successful progressive multigames of the moment: Link King and Link Me, by Zitro.
"As a reference in the gaming industry in our country, at the Hipódromo de Palermo we constantly work to expand and diversify our entertainment offer. We like to innovate, and we seek to incorporate new products that renew and satisfy the experience we offer to our customers. The incorporation of Link King and Link Me arose with that objective: to renew the entertainment offer guaranteeing the technological vanguard in games and our public has received them with great enthusiasm", said Carlos Casasa, Operations Manager of the Palermo Hippodrome.
Alejandra Burato, Zitro Sales Director for Latin America, commented: "Our objective at Zitro is to offer the best products to assist the operator in the recovery of the damaged to business caused by the pandemic. Link King and Link Me are highly contrasted products that represent a safe bet, since, where they have been installed, they have succeeded. I want to thank the Hipódromo de Palermo for giving us this great opportunity. "
The Casino Hipódromo de Palermo provides the highest quality of service in its slots halls, implementing the approved Protocol and the measures provided by the authorities.