SoftSwiss, Trustly, BtoBet, Nordic Gambling and MaxWeb among the sponsors at European Gaming Congress VE 2020 (#EGC2020VE)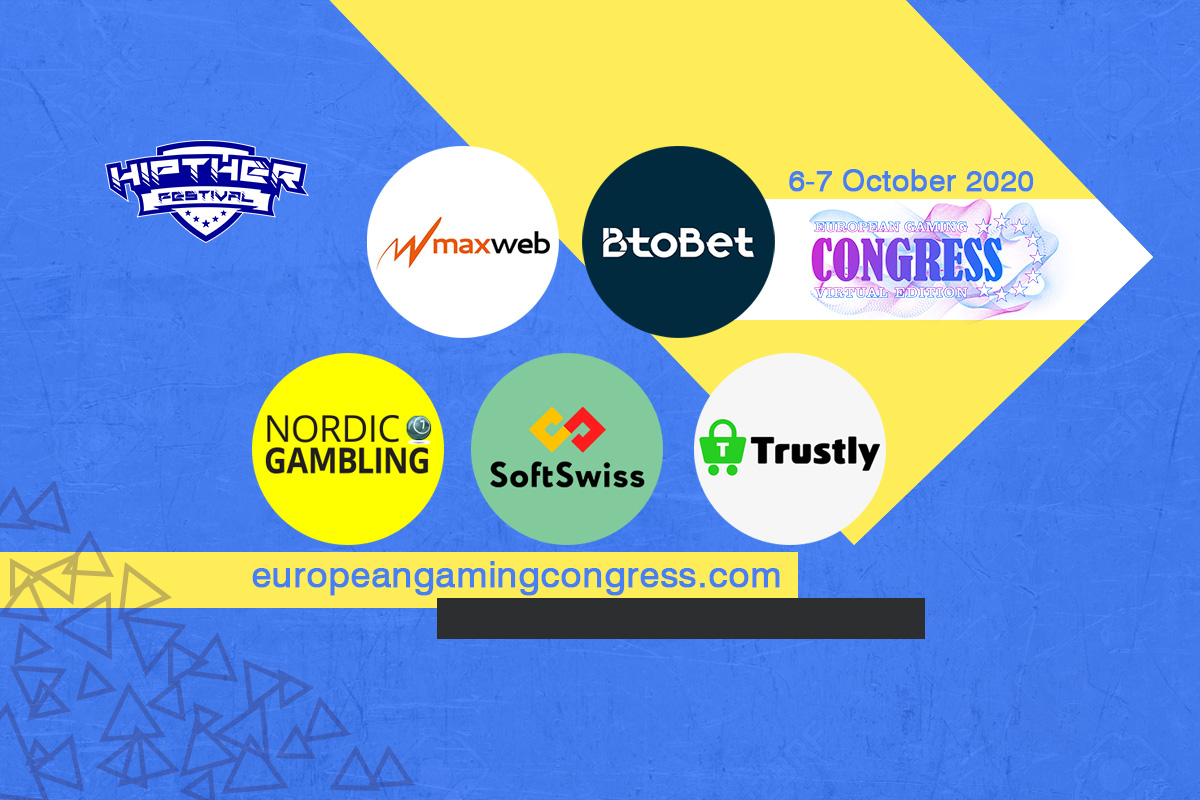 Reading Time:
3
minutes
Top industry suppliers lined up to support European Gaming Congress VE (Virtual Edition).
#EGC2020ve – The virtual edition of European Gaming Congress 2020 is taking place between 6-7 October and gathers top names of the gaming industry who will present their insights to create Europe's largest gaming compliance gathering.
The conference covers +28 jurisdictions and you have the opportunity to dive into quality content while also build your network of contacts.
Among the top jurisdictions coverage, you will hear vital updates about Italy, Malta, Greece, Netherlands, United Kingdom, France, Spain, Portugal, Ukraine, Czech Republic, Slovakia, Poland, Hungary, Slovenia, Romania, Bulgaria, Austria, Germany, Switzerland, Lithuania, Latvia, Estonia, Denmark, Sweden, Bosnia and Herzegovina, Serbia, and Montenegro.
Among the top names confirmed are representative of Malta Gaming Authority (MGA), French Gambling Authority (ANJ), and several industry stakeholders such as Kaizen Gaming (Betano-Stoiximan), Altenar, NSoft, Parimatch, Enlabs, Evoplay Entertainment, STATSCORE, UltraPlay, Endorphina, Oddspedia, Habanero Systems, Singular and more.
THE EASY AND FREE REGISTRATION PROCESS IS SPONSORED BY ALTENAR AND YOU CAN REGISTER FOR FREE HERE!
You can find more details about the speakers' and moderator on the official website of the conference: www.europeangamingcongress.com
As mentioned above, top industry suppliers have the lineup to support the conference and among them, you can find SoftSwiss, Trustly, BtoBet, Nordic Gambling, and MaxWeb.
Here is a brief introduction of these innovative companies:
About SoftSwiss:
SoftSwiss is a leading tech company focused on the iGaming market. It supplies ultra-powerful, widely acclaimed, certified software solutions for managing online casino and betting operations worldwide. It also provides cost-effective White Label solutions and various operational services.
Among the products, SoftSwiss offers a powerful online Online Сasino Platform, Game Aggregator with thousands of casino games, an Affiliate System, and Sports Betting Platform. The solutions are well-known for their flexibility coupled with the benefits of excellent post-sales support and transparent pricing.
The company holds a number of gaming licenses, providing "one-stop" White Label solutions while taking care of all technical, legal, and financial processes on behalf of its customers. Moreover, SoftSwiss offers additional B2C services in the form of 24/7 customer support, player retention and reactivation, and extended Anti-Fraud support to operators.
About Trustly:
Founded in 2008, Trustly Group AB is a Swedish FinTech company that makes online banking e-payments fast, simple and secure. The company offers cross-border payments to and from consumer bank accounts at over 3,000 banks in 29 European markets and connects businesses and consumers within e-commerce, travel, gaming, and financial services. In 2017,2018 and 2019, the Financial Times ranked Trustly as one of the fastest-growing companies in Europe on the FT1000 list and the London Stock Exchange recognized Trustly as one of Europe's most inspiring, fast-growing companies.
About BtoBet:
BtoBet is a multinational company and is part of a group with 20 years of experience in software development in IT, telecommunication, e-commerce, and banking, strongly committed to technology and widely investing in technology research and development. The experience gained at the forefront in these advanced environments, compared with the more recent gambling industry, allows BtoBet to be visionary with a deep understanding of the requirements of the market, catching changing trends and anticipating bookmakers' and operators' needs. BtoBet is a true partner in technology, offering a standalone platform and services for the iGaming and Sports Betting industry. It counts on a very talented, continuously trained development team and day to day management support to clients. BtoBet allows licensees to be unique in the market, by giving them the opportunity to completely personalize their offers for Sports betting and iGaming business, online mobile, and retail.
About Nordic Gambling:
Nordic Gambling is the only legal firm in the Nordic countries which specializes in gambling-related law such as licensing, compliance advice, and public affairs.
They have gained extensive experience in the industry from working with operators, suppliers, service providers, and government regulators. Their team has been closely involved in the development of the law and regulation in a number of European jurisdictions, including Denmark and Sweden.
The partners of Nordic Gambling are recognized among the leading legal experts in the gambling industry and are qualified to assist you with whichever legal issue you may encounter.
The team at Nordic Gambling is also very pleased to announce that they have contributed a section on Sweden, first published in the latest version of the International Comparative Legal Guide to Gambling 2020. You can read that chapter here.
About MaxWeb:
If you're looking for an affiliate network that helps you make more predictable revenue more often, you might want to consider MaxWeb.
MaxWeb is currently the #1 fastest-growing affiliate network, and they specialize in maximizing results for both affiliates and advertisers. No exaggeration. They focus on carrying only the best offers and provide maximum commissions—you'll get payouts up to 3 times a week.
AS MENTIONED ABOVE THE EASY AND FREE REGISTRATION PROCESS IS SPONSORED BY ALTENAR AND YOU CAN REGISTER HERE NOW!
You can find more details about the Agenda here!
For further inquiries about the speaking/sponsoring options, make sure to send an e-mail to Andrada Marginean (B2B Sales Executive at Hipther Agency) or subscribe to the weekly newsletter on the following link.
For media-related inquiries, please contact Alexandru Marginean (Marketing Specialist at Hipther Agency).
European Gaming Congress surpasses all expectations and achieves supreme goal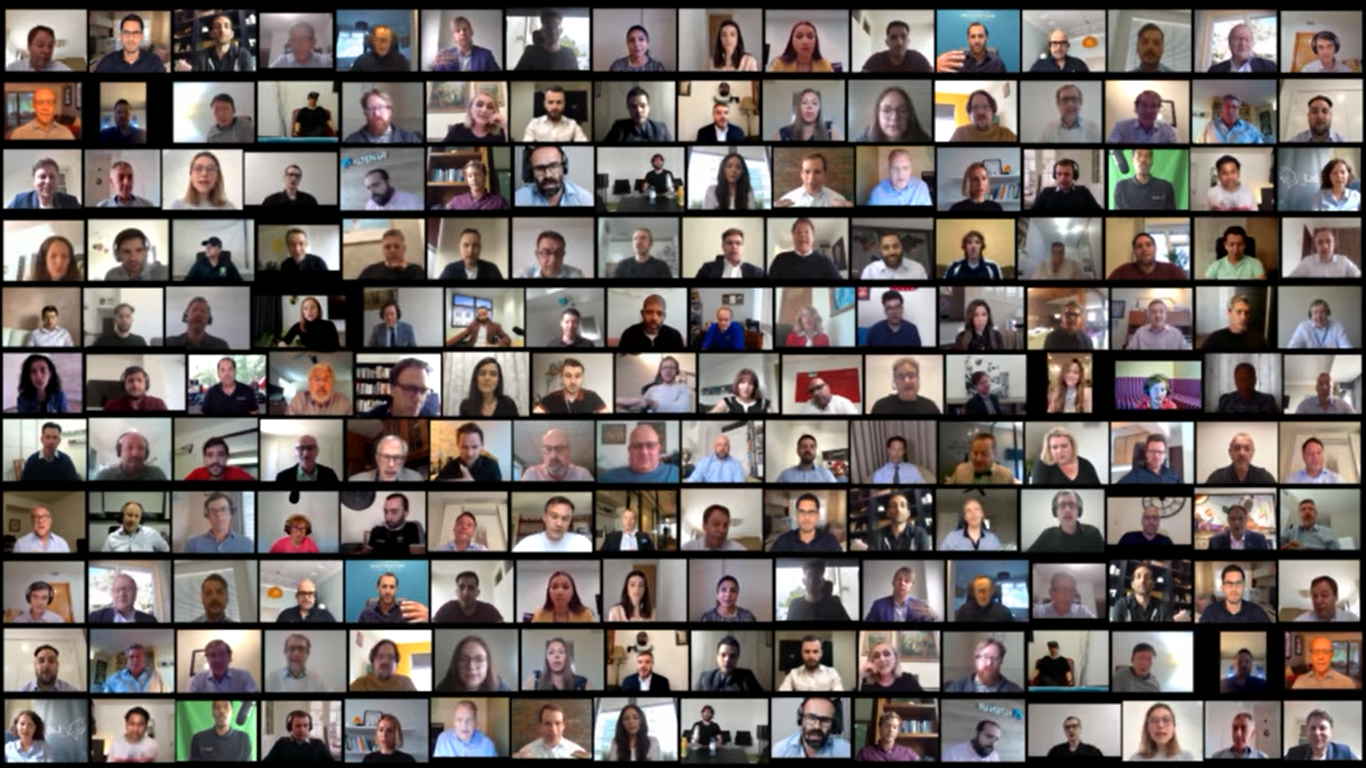 Reading Time:
2
minutes
Good morning Hipthers!
Digital events have been key for the industry this year and we've made it a priority to not only keep things going with our hybrid conferences but to also make sure that we're able to adapt and offer the latest in technology to make sure that the format never gets old.
Last week's Congress and PICANTE MARKETING Summit smashed all our expectations, and we want to thank each and every one of you for taking part to make it truly brilliant!
With more than 500 registrants and more than 3,000 viewers over the festival via our streams, it was truly an honor to have close to 100 brilliant speakers draw up a virtual chair and offer some of the industry's best insights on Europe.
We also saw plenty of firsts at the Congress, with our new Altenar-sponsored interactive panel discussions topping out at more than 400 viewers at both sessions – and based on your feedback, we'll definitely be doing more to bring the audience into the panel conversations at our upcoming events.
Our (newly launched) virtual networking platform also had the chance to make its trial appearance, and we'll be doing plenty of work to develop it in the coming months to ensure we can start making more connections for our community during the coming winter!
Of course, these events could never happen without our fantastic sponsors, and special thanks goes to Altenar (Registration Sponsor) and Golden Race (Gold Sponsors), as well as Trustly, SoftSwiss, BetGames.TV and Nordic Gambling.
Looking ahead, we're already planning our live calendar for Q1 2021 – with our Prague Gaming Summit 2021 and MARE BALTICUM going ahead on-location as planned, as well as plenty of virtual appearances for those who can't make it!
Here is a small break-down of the hybrid events we are planning for 2021:
Prague Gaming Summit – 30 March – (Registrations are open)
MARE BALTICUM Gaming Summit and BSG Awards – 13 May (Riga)
CEEGC Budapest – End of September
European Gaming Congress – beginning of November
You can subscribe to our communications on this link to be updated with all it's happening at Hipther!
Make sure to also register for our upcoming free webinar: What is Hipther and what are our plans for 2021?
Until then, stay tuned for plenty more awesome news soon enough, and enjoy your October!
BetGames.TV sponsors the Baltic and Scandinavian Gaming Report Panel at European Gaming Congress 2020 VE (Hipther Festival)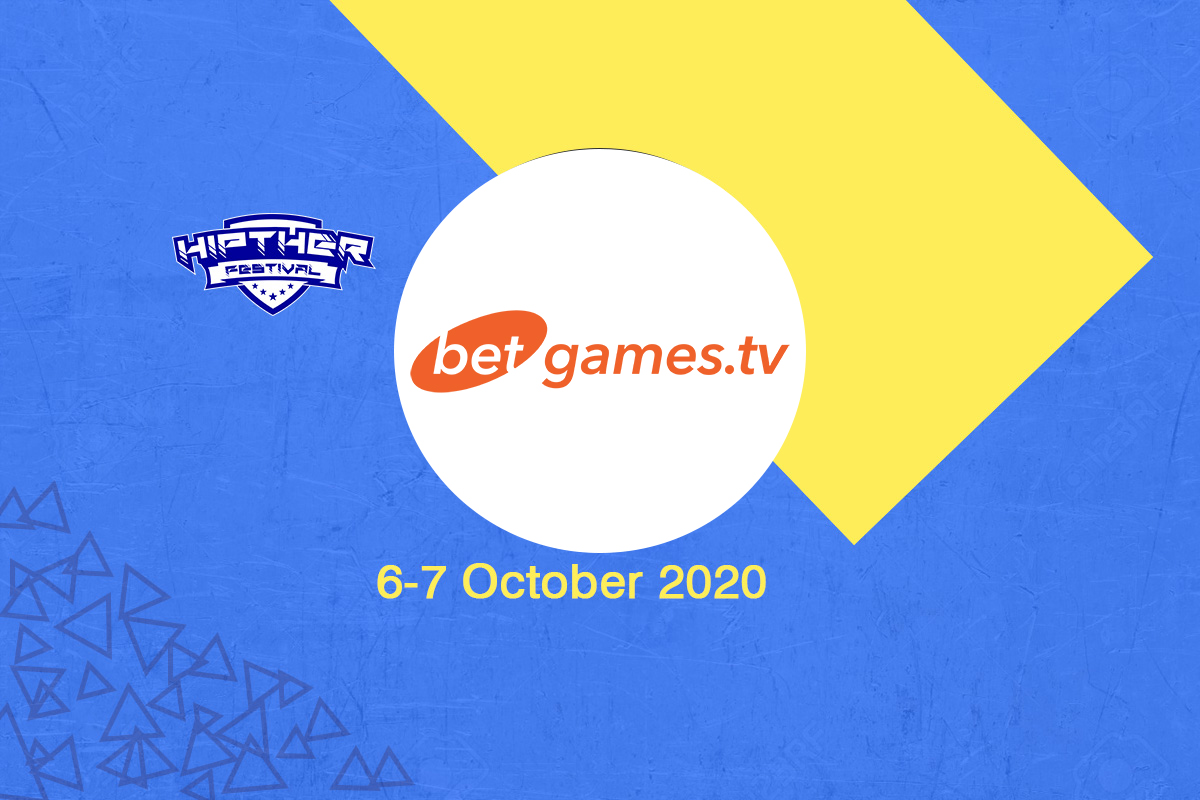 Reading Time:
< 1
minute
Award-winning live dealer betting games supplier joins the sponsors' list at Hipther Festival.
There is just one day left until European Gaming Congress 2020 kicks off (between 6-7 October). The event is part of Hipther Festival, which kicks off today with PICANTE MARKETING Summit.
The organizing team is honored to announce the support of BetGames.tv as the panel sponsor of the "GAMING REPORT: BALTICS AND SCANDINAVIA" panel discussion.
The panel discussion is scheduled for the 7th of October between 14:50 – 15:50 CEST (Central European Summer Time) and will be joined by:
Morten Ronde (CEO at Danish Online Gambling Association and Managing Partner at Nordic Gambling)
Gustaf Hoffstedt (Secretary-General at the Swedish Trade Association for Online Gambling)
Dainis Niedra (Chief Operating Officer at Enlabs)
Richard Hogg (Director, Online Betting and Gaming at TV)
The panel is moderated by Andrius Gabnys (Attorney At Law – Gabnys Law Firm) and will focus on Lithuania, Latvia, Estonia, Denmark, and Sweden.
The registration is free and you REGISTER HERE NOW!
BetGames.TV  is a unique, innovative , and pioneering live dealer betting game supplier. The company offers fixed odds betting products combined with popular lotteries and table games to industry's leading operators and platforms. Demo: http://demo.betgames.tv
European Gaming Congress aims to become Europe's largest gaming compliance gathering which during the two days of discussions will cover all compliance-related updates from the EU/EEA and Balkans region.
You can find more details about the Agenda here or you can register here!
The speaker lineup at the European Gaming Congress is well-known for its colorfulness that includes the presence of regulators, industry experts, and industry representatives.
Even from its launch in 2018 in Ljubljana, the conference has topped all boutique-style conferences and has continued to offer an even bigger platform in 2019 when it was held in Milan.
European Gaming Congress announces virtual speaker line-up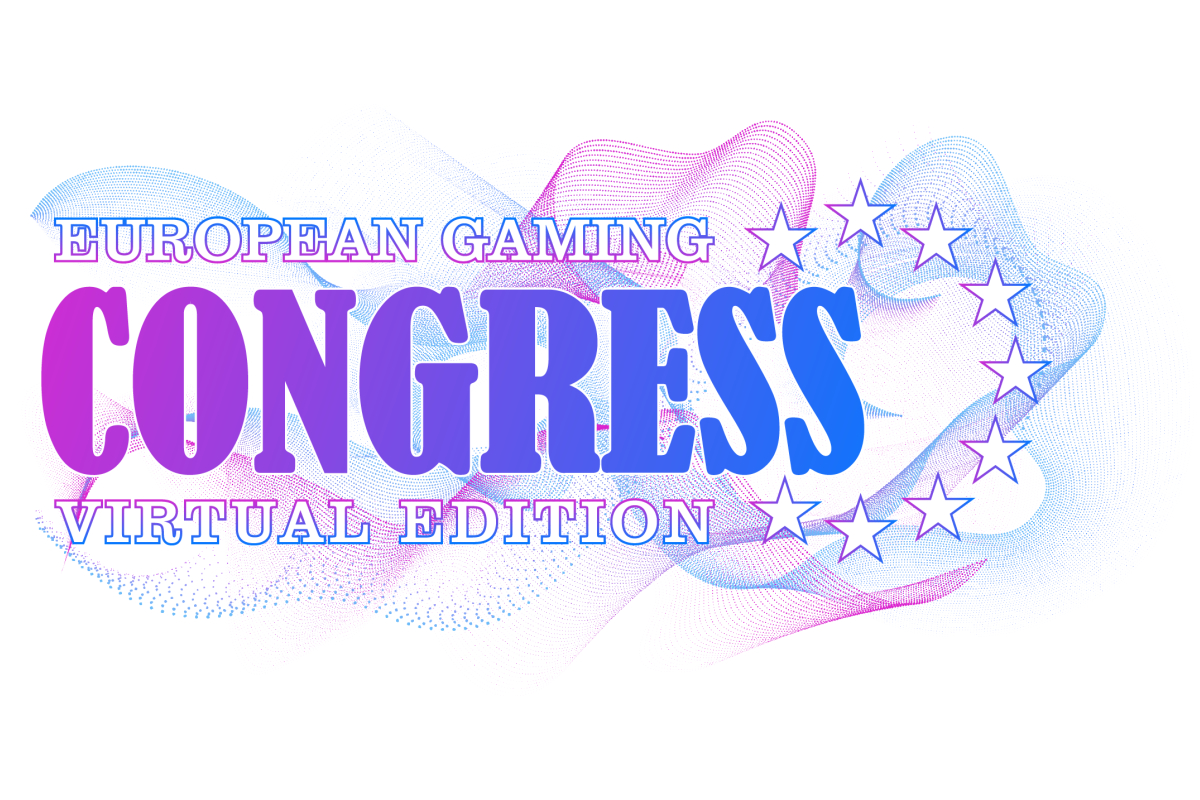 Reading Time:
2
minutes
Europe's largest gaming compliance meeting of the year assembles industry heavyweights
European Gaming, Central and Eastern Europe's leading betting and gaming media platform, has announced its finalised list of speakers and sponsors for this year's European Gaming Congress.
With the virtual edition of the European Gaming Congress 2020 taking place between Tuesday 6th and Wednesday 7th October, a total of 75 speakers have been assembled for Europe's largest gaming compliance meeting of the year.
The two-day speaking track will be joined by representatives from the Maltese, French and Austrian regulators, including Dr. Yanica Sant (Head of International Affairs and Policy at the Malta Gaming Authority), as well as Martin Lycka (Director of Regulatory Affairs at GVC Holdings), Malcom Bruce (Founder and Senior Partner at Gambling Integrity), and Maris Catania (Head of Responsible Gaming and Research at Kindred Group).
This will be the first virtual gaming event to offer audience members the chance to interact with discussions. Audiences will be able to add to the agenda and join the conversation – in effect making it a moderated roundtable format.
Offering 30 key panels covering the latest in regulation and compliance across the EU and EEA, as well as industry innovation and outlook for 2021, European Gaming has also integrated the newly launched WireUp networking platform to provide an upgraded networking toolkit for participants.
Zoltan Tuendik, Head of Business at European Gaming Media and Events added:
"Digital events have been key for the industry this year and we've made it a priority to not only keep things going with our hybrid conferences, but to also make sure that we're able to adapt and offer the latest in technology to make sure that the format never gets old.
"The European Gaming Congress is going to offer plenty of firsts for virtual industry events, including interactive panel discussions and an exclusive, newly launched networking platform that offers a far simpler UX and more longevity than anything we've seen before."
Additional industry speakers are also set to include Altenar, Betano Stoiximan, Fantasy Sports Interactive, Nsoft, Focus Gaming News, Vixio, EGT interactive, Rombet and Habanero, with the event's non-European contingent represented by Evan Davis (SeventySix Capital Sports Advisory) and Ron Segev (Segev LLP).
As well as headline sponsorship from Altenar, Golden Race, BtoBet, Trustly, Nordic Gambling, SoftSwiss, European Gaming has also appointed Square in the Air as the event's Strategic Partner.
The Congress's WireUp networking platform has been launched as a bespoke tool for the event – with attendees able to network in advance, as well being able to make use of the networking platform following the event to revisit new contacts.