Trump vs Biden I: Cloudbet Markets Give it to Not-So-Sleepy Joe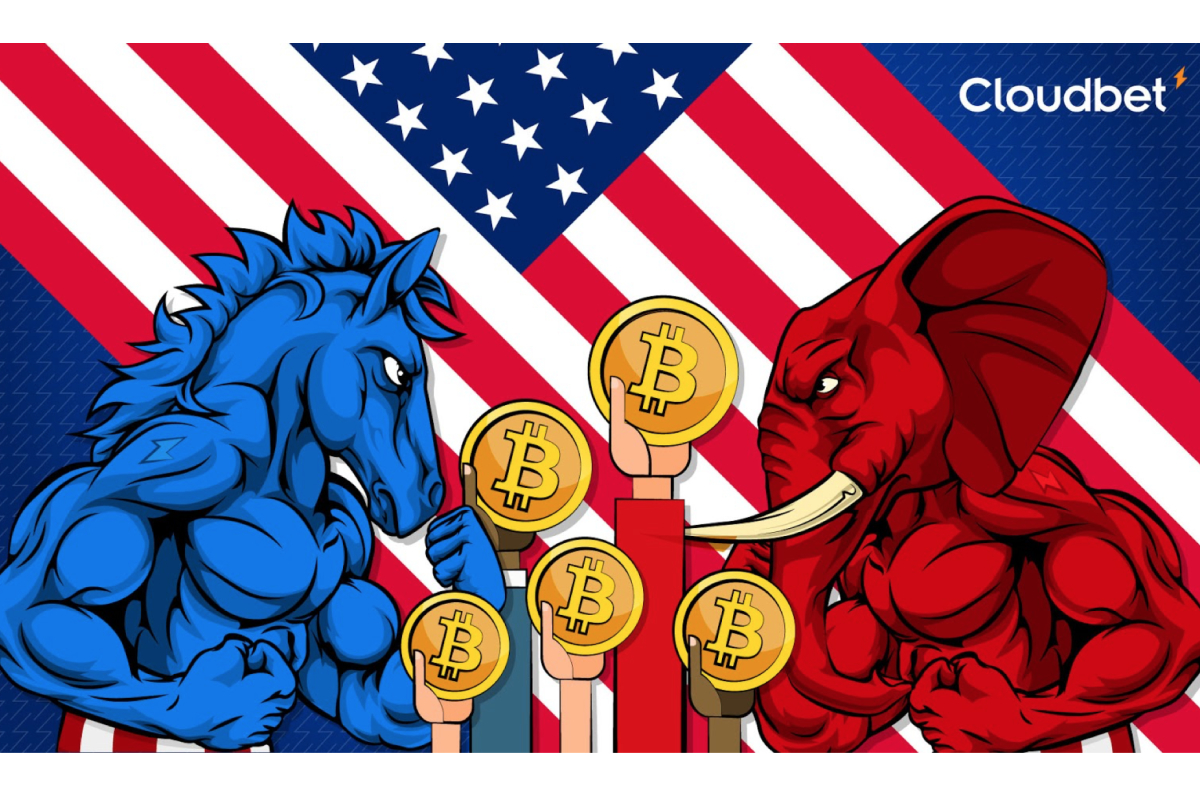 Reading Time:
2
minutes
Joe Biden, the Democratic candidate for the U.S. presidency, won support from the betting public as he withstood a hail of bluster and interjection from President Donald Trump during a combative and fiery first presidential debate.
Odds on a Biden win shortened to 1.65, meaning betting markets give him a 61% chance of being elected, according to prices compiled by crypto sportsbook Cloudbet. That compares to 1.73 (58%) just before the debate. Trump's odds drifted to 2.28 from 2.16, amid indications that bettors had taken significant positions on the president ahead of the debate.
Biden had managed to mostly fend off Trump's constant interruptions and aggression, as part of his campaign's ongoing attack on the Democrat's mental acuity and cognitive abilities, commentators on both sides of the political spectrum said after the debate. Others said the chaos of the encounter blurred any attempt at messaging on key issues, and did little to sway undecided voters who are crucial for victory in key swing states.
Cloudbet is tracking the two candidates' price movements closely as part of its comprehensive politics offering that allows customers to bet on the election winner as well as on state-by-state outcomes. The operator's politics page features a superbly designed electoral college map integration that gives users an instant opinion on which party is likely to win the election, based on real-time odds presented for each state.
Cloudbet saw a significant pick-up in betting activity ahead of the debate: About 10% of the value of all bets on the U.S. election were placed in the 24 hours leading up to the event, a spokesperson for the crypto operator said. Bets on Trump accounted for 90% of the new positions.
"Some people thought that Biden's weaknesses were going to get clearly exposed in the debate," the spokesperson said.
The election map significantly amplifies what's on offer at Cloudbet for players seeking the best odds for bitcoin politics betting from the comfort of their homes or on the go. Since it relaunched its website in April, the operator has unveiled a swathe of bold new features to attract a more diverse audience, including esports, USDT betting, and easy credit-card coin purchases.
Founded in 2013, Cloudbet is one of the world's longest established bitcoin operators. The site also accepts ethereum and bitcoin cash.
The operator grabbed the attention of industry observers in June with an ambitious English Premier League campaign, under which its sportsbook charged no margin on pre-match bets for all games left in the season. That allowed customers to access the fairest prices — and therefore the highest returns — in the market.
The campaign was an extension of Cloudbet's long-standing "best odds" campaigns on sports including soccer, basketball and tennis.

Virtually Human Studio signs Three-Year Agreement with ATARI boosting entertainment experience on the blockchain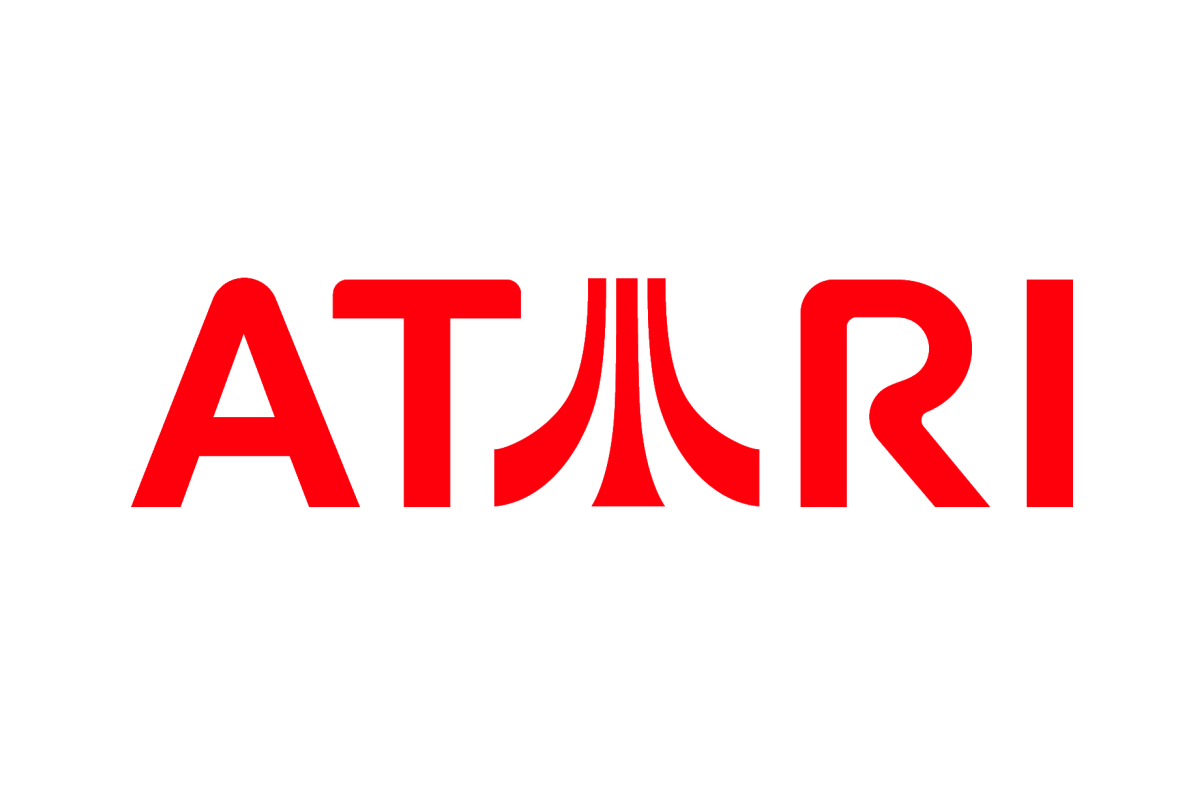 Reading Time:
2
minutes
Video game industry pioneer ATARI and entertainment startup Virtually Human Studio (VHS) announce they have signed a three-year deal to further bring the beloved and iconic ATARI brand into blockchain and NFT gaming.
VHS, creators of ZED RUN, a game of skill and strategy built on the Ethereum network, allows players to interact with non-fungible tokens in the form of cryptographically unique racehorses. VHS and ATARI will work together to introduce rare and collectible in-game items designed to reflect ATARI's most memorable games such as Asteroids®, Centipede®, Missile Command®, Pong®, and more.
The deal gives VHS full usage of ATARI's complete catalogue of licenced game assets, logos and marks including in-game sponsorship and brand visibility across the ZED RUN gaming platform.
ZED RUN will offer an exclusive ATARI Breeding Program, featuring a series of rare racehorses from which players will be able to spawn offspring for a limited time. Each of these collectible ATARI digital racehorses will be auctioned off to the highest bidder once the Breeding Program concludes.
To further showcase how blockchain gaming can bridge the gap with traditional gaming, ATARI will also contribute its signature cryptocurrency ATRI (Atari tokens) towards ZED RUN events. These official ATARI-sponsored racing events will include tournament-based qualifiers with main event sessions set to a weekly racing schedule. Bonus ATARI tokens will be rewarded to users for both the qualifier and main events, creating increased utility and demand for ATRI.
"Partnering with the legendary ATARI brand is an honour. Partnerships like this strengthen our work, reputation and progress within the blockchain and entertainment space. We are deliberate with partnerships that propel us toward expansion and the improvement of the applications we build," said CEO and Co-founder of VHS Chris Laurent.
CEO of ATARI Fred Chesnais said, "We see the vast potential in NFT gaming on the blockchain. VHS showcases what is uniquely possible with blockchain technology for entertainment. Working together with VHS enables us to introduce our loyal ATARI community to an exciting new game such as ZED RUN as we take steps to play our part in shaping the blockchain gaming and technology space."
Fortunejack introduces Christmas promotion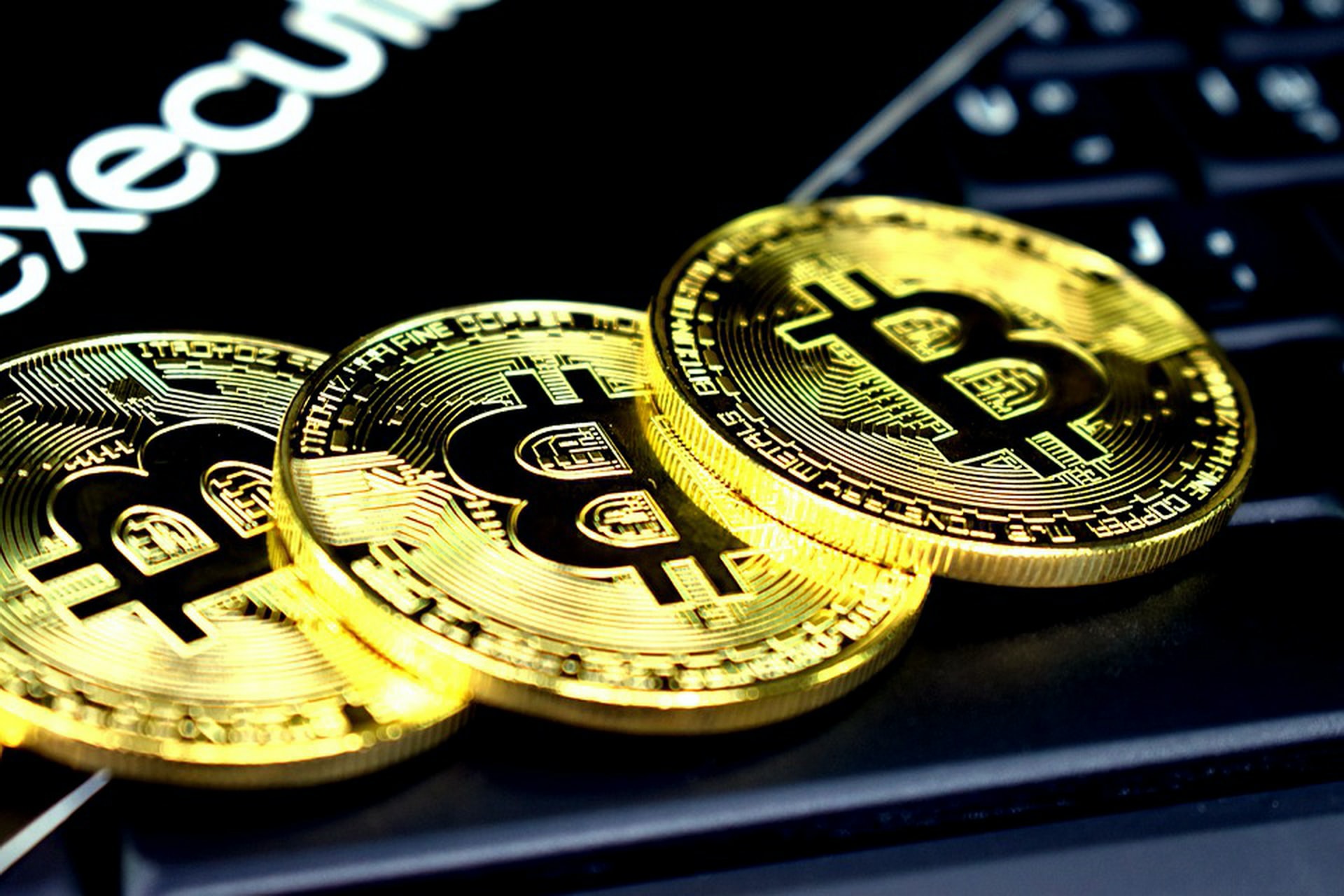 Reading Time:
2
minutes
Famous Bitcoin Casino FortuneJack decided to spice things up in the final stretch of 2020. With its latest promotion "Happy Hours" FJ is offering its community daily competitions which reap tons of pleasant prizes in the form of cash or free spins. In total there will be more than 150 such happy hours within a period of the month and players will have the opportunity to compete against each other for the rewards. This promotion is one of the most massive offerings we've come across in the gambling industry for the holidays.
FJ Casino as a whole
While the "Happy Hours" promo is definitely something interesting, maybe it's better to first mention several details about one of the oldest BTC Casinos in the world. FortuneJack was established in 2013, at the time when most of the gambling industry was oblivious to the concept of Bitcoin Casino. This Casino offers more than 2000 games in the following categories: Live Casino, Slots, Video Poker, Table Games, and the crowd favorite, provably fair games. FJ is one of the few Bitcoin casinos that also offer full-blown Sportsbook on their platform, so you can easily bet on your favorite sports using crypto.
Back to Happy Hours
The Holiday promotion will run for the whole month, starting from the 21st of December all the way to the 20th of January. There will be 5 daily happy hour competitions, each with a certain reward and rules of participation. The winners will be decided on the leaderboard by the Highest Multiplier, highest wins, highest wagers, the sum of total multipliers, Win & Loss streaks, and Cashbacks. All these criteria will define the player positions on the hourly leaderboards. All you need to do is verify your FJ account and Start Playing.
What can you win?
The official information about "Happy Hours" provides details about the rewards in such a fashion. There will either be cash or free spin prizes. The minimum for both will be either $500 or 600 free spins, for every single hourly competition. In total any player can come out with some serious profit by the end of the promo. Also, if you're a new player on this Bitcoin Casino, you're eligible for up to 6BTC Welcome Pack and 250 Freespins, as your first deposit bonuses.
Binance Announces New Strategic Partnership With Chiliz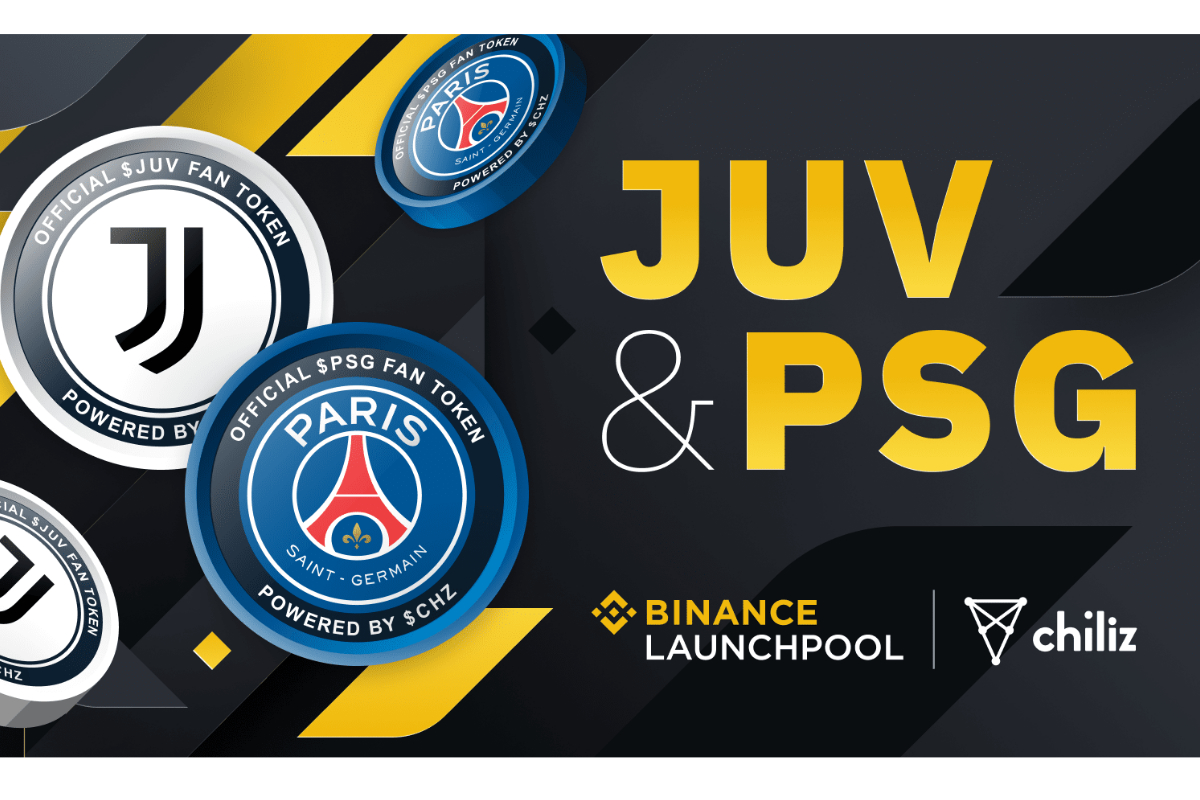 Reading Time:
2
minutes
Binance is proud to announce their new strategic partnership with a fintech blockchain company that provides sports and entertainment entities, Chiliz.
An early investor in Chiliz, Binance has extended the partnership with additional investments into the leading venture in the fintech sports space, ensuring a partnership vision for the long-term. The first milestone of the partnership will be Fan Tokens allocation through Binance Launchpool.
Chiliz operates Socios.com, a fan influence and rewards platform, which has partnerships with some of the biggest sporting properties in the world including football teams FC Barcelona, Juventus, Paris Saint-Germain, Galatasaray, AS Roma & Atletico de Madrid; Esports teams  OG and NAVI, and the UFC. Powered by the utility token $CHZ, Socios.com is one of the most active non-financial, consumer-facing mainstream blockchain products in the world. In just over a year it has been downloaded by more than 370,000 people, over 14 mln Fan Tokens have been sold, and over 700,000 votes registered on the blockchain. FC Barcelona's ($BAR) Fan Token Offering sold out in 20 minutes, generating $1.3m, whilst Turkish team Trabzonspor's FTO generated 5 million TRY in less than 5 minutes.
With Binance Launchpool, users are able to acquire new token rewards in return for staking different tokens. The first Socios.com partners to benefit from Binance LaunchPool will be Paris Saint-Germain (PSG) and Italian champions Juventus (JUV) Fan Tokens. Users will be able to stake BNB, BUSD, or CHZ tokens into separate pools, starting from 2020/12/15 at 0:00 AM (UTC) to 2021/1/14 at 0:00 AM (UTC)
Binance will then list Paris Saint-Germain Fan Tokens (PSG) and Juventus Fan Tokens (JUV) in the innovation zone at 2020/12/21 6:00 AM (UTC) and open trading for PSG/BTC, PSG/USDT, PSG/BUSD, JUV/BTC, JUV/USDT and JUV/BUSD trading pairs.
"Chiliz became a part of the crypto world through Fan Tokens, which has shown huge potential in bringing crypto to mainstream audiences all around the world," said Binance CEO and Founder, CZ (Changpeng Zhao). "We're delighted to welcome Chiliz to the Binance ecosystem and look forward to empowering both fan engagement and crypto adoption among a captive audience of billions".
"Binance has been a strong supporter of Chiliz since day one, but this new partnership really seals our original vision of tokenizing the sports & entertainment industry over the next 5-7 years. In just under 3 years, we have already established ourselves as the leading force in this space, but this partnership gives us renewed strength and credibility to create the leading global fan engagement & monetization ecosystem,"  said Alexandre Dreyfus, CEO & Founder of Chiliz. "Chiliz aims to onboard many more partners from the worlds of sports & entertainment over the next few years. With new features, gamification, leaderboards & NFT-based events being released in the coming weeks, Socios.com is the leading venture in this space. Whilst Socios.com is the utility platform, $CHZ – the app's exclusive currency – is the utility token that sits between hundreds of thousands of branded digital assets."