Trump vs Biden I: Cloudbet Markets Give it to Not-So-Sleepy Joe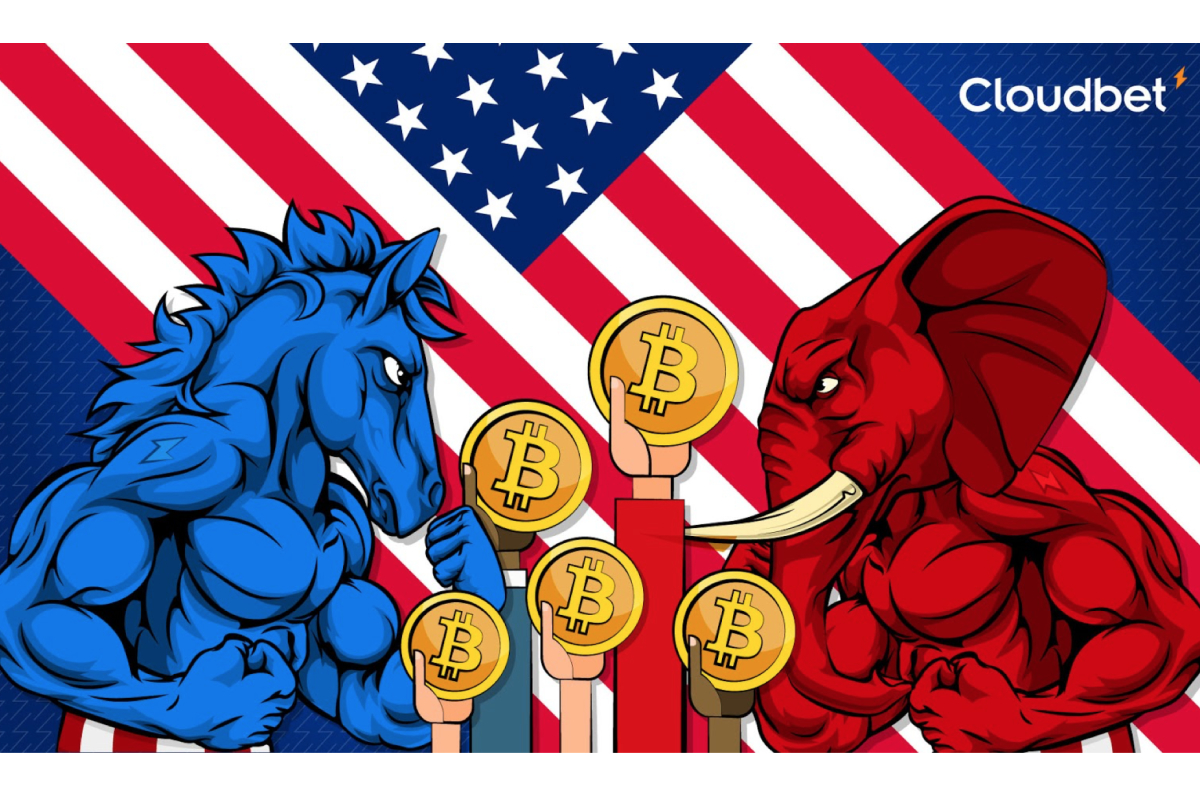 Reading Time:
2
minutes
Joe Biden, the Democratic candidate for the U.S. presidency, won support from the betting public as he withstood a hail of bluster and interjection from President Donald Trump during a combative and fiery first presidential debate.
Odds on a Biden win shortened to 1.65, meaning betting markets give him a 61% chance of being elected, according to prices compiled by crypto sportsbook Cloudbet. That compares to 1.73 (58%) just before the debate. Trump's odds drifted to 2.28 from 2.16, amid indications that bettors had taken significant positions on the president ahead of the debate.
Biden had managed to mostly fend off Trump's constant interruptions and aggression, as part of his campaign's ongoing attack on the Democrat's mental acuity and cognitive abilities, commentators on both sides of the political spectrum said after the debate. Others said the chaos of the encounter blurred any attempt at messaging on key issues, and did little to sway undecided voters who are crucial for victory in key swing states.
Cloudbet is tracking the two candidates' price movements closely as part of its comprehensive politics offering that allows customers to bet on the election winner as well as on state-by-state outcomes. The operator's politics page features a superbly designed electoral college map integration that gives users an instant opinion on which party is likely to win the election, based on real-time odds presented for each state.
Cloudbet saw a significant pick-up in betting activity ahead of the debate: About 10% of the value of all bets on the U.S. election were placed in the 24 hours leading up to the event, a spokesperson for the crypto operator said. Bets on Trump accounted for 90% of the new positions.
"Some people thought that Biden's weaknesses were going to get clearly exposed in the debate," the spokesperson said.
The election map significantly amplifies what's on offer at Cloudbet for players seeking the best odds for bitcoin politics betting from the comfort of their homes or on the go. Since it relaunched its website in April, the operator has unveiled a swathe of bold new features to attract a more diverse audience, including esports, USDT betting, and easy credit-card coin purchases.
Founded in 2013, Cloudbet is one of the world's longest established bitcoin operators. The site also accepts ethereum and bitcoin cash.
The operator grabbed the attention of industry observers in June with an ambitious English Premier League campaign, under which its sportsbook charged no margin on pre-match bets for all games left in the season. That allowed customers to access the fairest prices — and therefore the highest returns — in the market.
The campaign was an extension of Cloudbet's long-standing "best odds" campaigns on sports including soccer, basketball and tennis.
Unlocking the power of cryptocurrencies to step inside the decentralised casino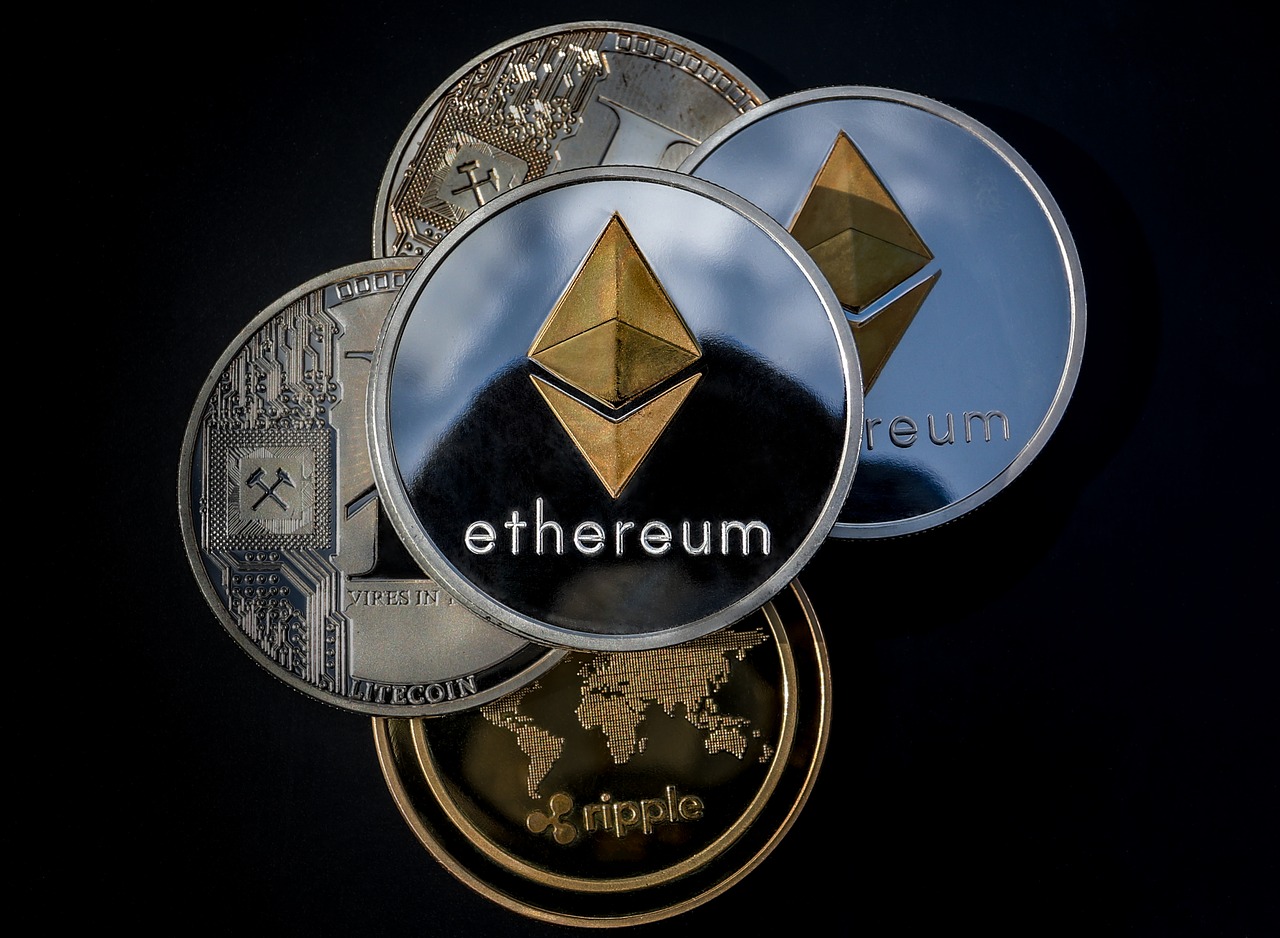 Reading Time:
2
minutes
Researchers from the Department of Computer Science at the University of York have presented the first ever analysis of gambling transactions taking place in cryptocurrency casinos on the Ethereum blockchain.
In uncovering extreme behaviours, the study could assist in identifying the potential for financial harm via unsustainable spending among players, ultimately leading to better consumer protection tools.
The study unlocks blockchain transaction data to provide a detailed summary of spending behaviours, revealing how people are affected by this new form of online gambling.
Decentralised gambling applications differ from traditional online casinos in that players use cryptocurrency as a stake. The codes running the casino games are also stored on public ledgers, known as blockchains and cryptocurrency platforms such as Bitcoin and Ethereum use the technology to process payments and calculate game outcomes.
When players place wagers, their transactions are recorded on a blockchain in an anonymised form. Whilst this data has always been publically available, the technologically advanced nature of the applications has presented barriers to research and regulation.
As part of the study, researchers developed an algorithm to extract and decode transaction data from the Ethereum blockchain. The work examined more than 2.2m transactions from 24,000 unique addresses on three applications operating on the Ethereum cryptocurrency network (dice2.win, etheroll.com and fck.com).
Focussing on simple casino type games of chance, like dice rolls and coin flips, researchers found that the average decentralised gambling application player spends less than in other online casinos overall, but that the most heavily involved players spend substantially more.
As with regular online casino players, researchers found that those who generally place larger bets are more likely to wager larger total amounts over the duration of their betting careers, however this appears to be amplified in decentralised gambling application use.
The data revealed that the most heavily involved bettors wagered an average of 1,000 ETH (equivalent to approximately $100,000), which dwarfs the average 1.1 ETH (~$110 at time of study) presented by the majority of bettors.
In their assessments of typical 'player' behaviour, researchers were also able to identify the presence of non-human players, known as bots, in the data set. Bots may exist for a number of reasons, for example to artificially inflate the perceived popularity of the applications they are transacting with, or to attempt to win the jackpot from an application once it becomes statistically worthwhile to pursue.
The researchers cite that whilst they cannot infer the reason behind the bots' existence, the identification technique they have developed presents an interesting area for future investigation.
Oliver J. Scholten, a PhD Researcher with the EPSRC Doctoral Centre for Intelligent Games and Game Intelligence, and member of the research team commented: "The study illustrates the power and scale of transaction data that decentralised gambling applications can provide to researchers".
Scholten added: "These applications could really change the way people gamble online – we in the research community need to know how they operate, how to analyse them, and ultimately how to identify those in harm's way."
Dr James Walker from Digital Creativity Labs commented: "The work draws attention to cryptocurrency transactions as a tool for large scale in-vivo gambling research, and presents a robust foundation upon which multiple avenues of further analyses can be performed."
The article is published by The Public Library of Science ONE at https://journals.plos.org/plosone/article?id=10.1371/journal.pone.0240693
Project Nebula to Launch Space-Themed 4X Strategy Collectible Game on ICON Blockchain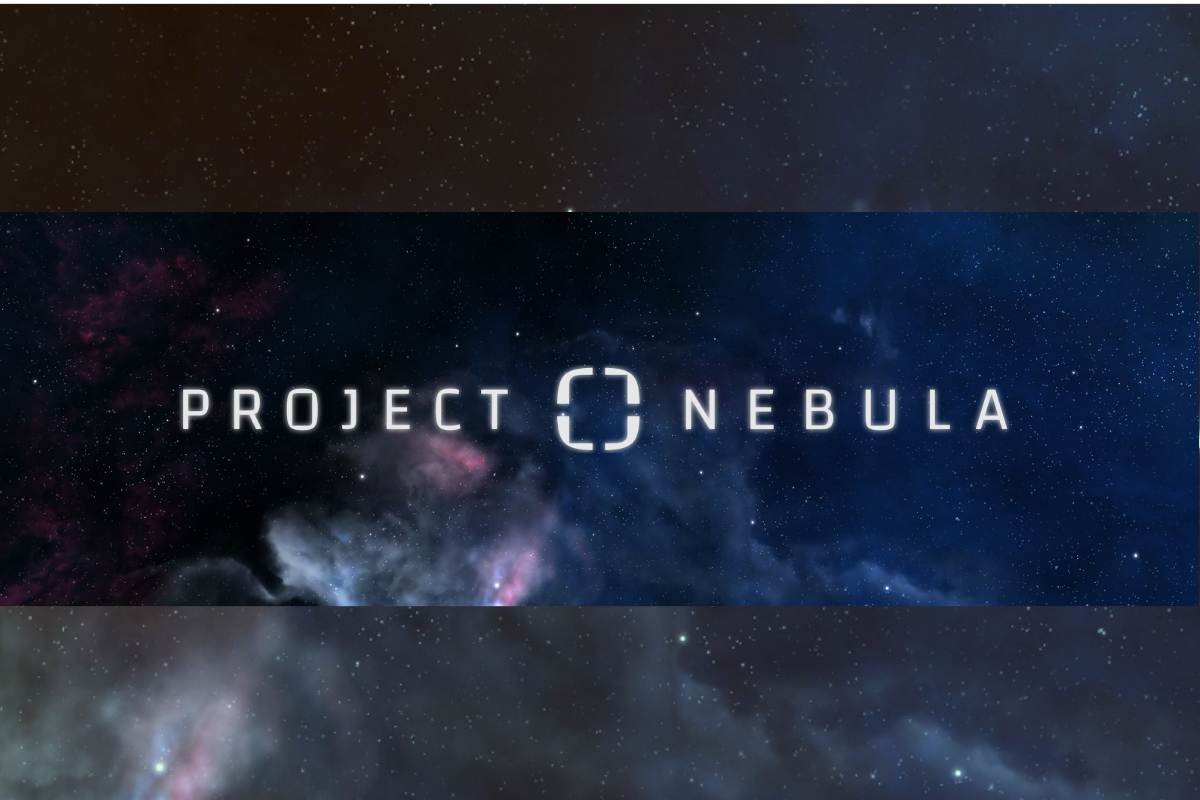 Reading Time:
< 1
minute
Project Nebula introduces NFTs representing planets that players can claim, trade, and sell through its in-game marketplace
ICON, one of the world's largest decentralized networks, today announced that its blockchain will support the upcoming desktop and mobile browser-based collectible strategy game Project Nebula. Project Nebula is a space-themed 4X strategy game featuring NFTs representing planets that players can claim, trade, and sell through an in-game marketplace. Project Nebula will launch its "Planet Presale" on October 28, 2020.
Project Nebula includes elements from the 4X gaming genre including open exploration, research, and resource management. Players can discover and collect unique planets, artifacts, and more in an ever-expanding gameplay universe.
"Blockchain and gaming communities haven't even scratched the surface of how the synergy between those two communities can exponentially enhance their mutual experiences. By supporting this immersive game, we hope to showcase that potential," said ICON Project Founder Min Kim.
Each planet in Project Nebula bears its own unique designs and attributes that determine how useful and powerful they will be within the game, but collecting in Project Nebula goes lightyears beyond planets. Designed and orchestrated specifically for the game by various artists, collectible artwork and soundtracks blanket these new expanses and are ready to be added into player's collections.
"With Project Nebula, we wanted to reimagine blockchain-based gaming with a fun, visually appealing and immersive experience," said Holger Sundja, Project Nebula Developer. "So that was our starting point: focus first on a visually beautiful and very engaging game, and see how a strong blockchain like ICON might help support that."
Launched in 2017, ICON is one of the world's largest decentralized networks and the most well-known blockchain project in South Korea.
To learn more about Project Nebula and its Planet Presale, please click here.
Zenit St. Petersburg join Sorare's fantasy football game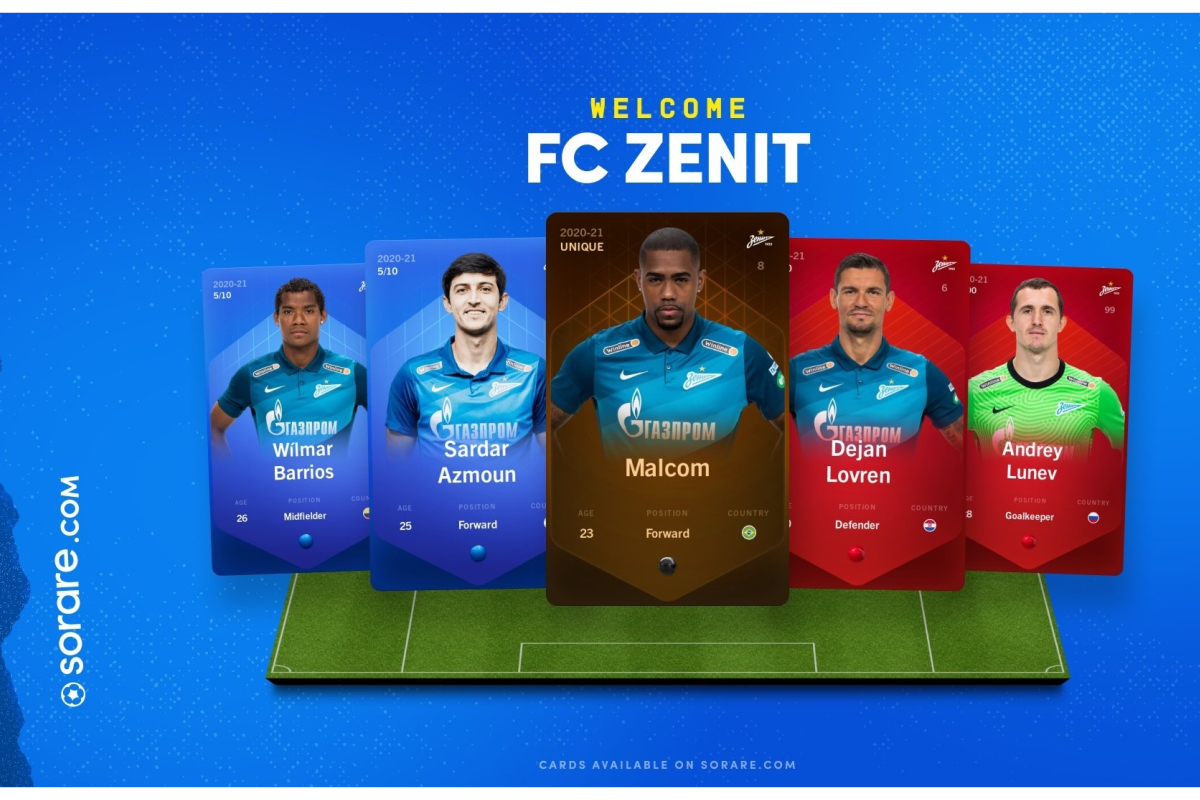 Reading Time:
2
minutes
All the Zenit Saint Petersburg players will be available on Sorare's global fantasy football platform as digital cards starting October 15th. Developing a presence on Sorare allows Zenit and its players to develop their brands to a worldwide audience of gamers across the globe. Since its launch in March 2019, the Sorare platform has grown by an average of 52% month on month, and today can count over 40.000 users worldwide.
With Sorare, users can collect the digital cards of their favourite players, exchange them with other managers and play fantasy football as soon as they have 5 digital cards. The score on the player's card will depend on their performance in real-life, be it in a Russian Premier League game or a Champions League match.
Nicolas Julia, CEO at Sorare, said: "We are delighted to have the Russian Premier League side Zenit Saint Petersburg join Sorare today.  We are proud to help Zenit shine even more all over the world through our game. This agreement is a key step in our vision to create a global fantasy football game with the top 20 leagues in the world. "
Through organic growth alone, Russia has quietly grown into Sorare's 3rd largest market in terms of user base, sustained by a 70% month-on-month user growth in the country. Russia is also ranked the number one market for time spent on the platform, with an average of 1 hour 15 minutes per day, per user. Sorare's organic growth in Russia is a reflection of the country's appetite for Fantasy Football. Today's Zenit launch comes in response to the significant user demand for Zenit players on the platform and serves as an additional step in consolidating Sorare's plans to establish itself with the Champion of the Russian Premier League.
Alexander Medvedev, General Director at FC Zenit, said: "FC Zenit is proud to announce the collaboration with Sorare. We look forward with great anticipation to future engagements with our new partner and we see the possibility for developing new digital markets and joining the already 15 million fans playing the game around the world."
Zenit are joining 100 other football clubs from Europe, the United States, and Asia in partnering with Sorare to issue official digital player cards. Other clubs include Juventus, Paris Saint-Germain and Atletico de Madrid.