Wazdan immerses players in the ancient world of Power of Gods™: Egypt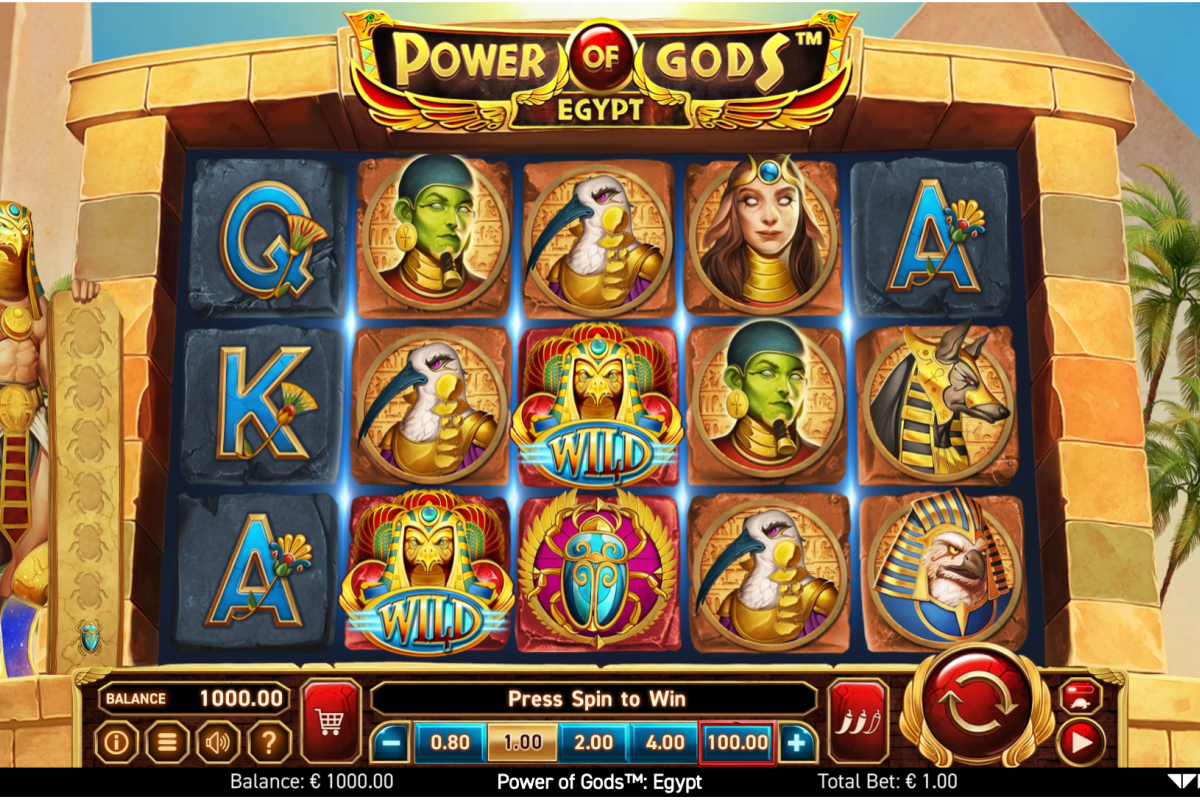 Reading Time:
2
minutes
Casino games supplier Wazdan has unveiled the latest addition to its Power of Gods™ series, Power of Gods™: Egypt.
Transporting players to the banks of the Nile where the awe-inspiring gods Ra, Sobek, Isis and Bastet rule the reels, the 243-ways-to-win slot is packed with features.
With four possible free spin modes, players will be eagerly hunting scatter symbols on the reels.
To trigger the Ra Free Spins, players must collect seven scarab symbols from the reels. These can be collected over a number of spins, but they must collect the scarabs in consecutive spins or the count resets to zero. If all seven are found, players are whisked to the sun god's realm, where a 7x multiplier awaits along with walking expanding wilds, leading to fearsome wins.
Three scatters triggers the Sobek Free Spins, which offers players a random win multiplier of up to 7x, while four scatters takes players to Isis' temple, where expanding wilds can hit the reels as she blesses players with her riches and a 3x multiplier.
If players land five scatters, they enter the temple of the cat-faced goddess Bastet, whose power manifests into multi-level wins and an infinite multiplier.
The power of the gods doesn't end there, with players granted an audience with Osiris to be judged, where they can gamble their winnings to double their rewards.
Power of Gods™: Egypt is the second title in this series, following Power of Gods™: The Pantheon.
Andrzej Hyla, Head of Sales at Wazdan, said: "Our thrilling Power of Gods™ series is back and this time it is more feature-filled than ever. With four separate bonus modes as well as a final gamble option to double a player's winnings, it is sure to immerse all users.
"Our content portfolio continues to grow, bringing innovative mechanics and feature additions, and we can't wait to see how Power of Gods™: Egypt is received by our fans across the globe."
OKRE Launches 'Development Rooms' for Screen and Audio Entertainment Creatives in Partnership With BFI, BBC and UKIE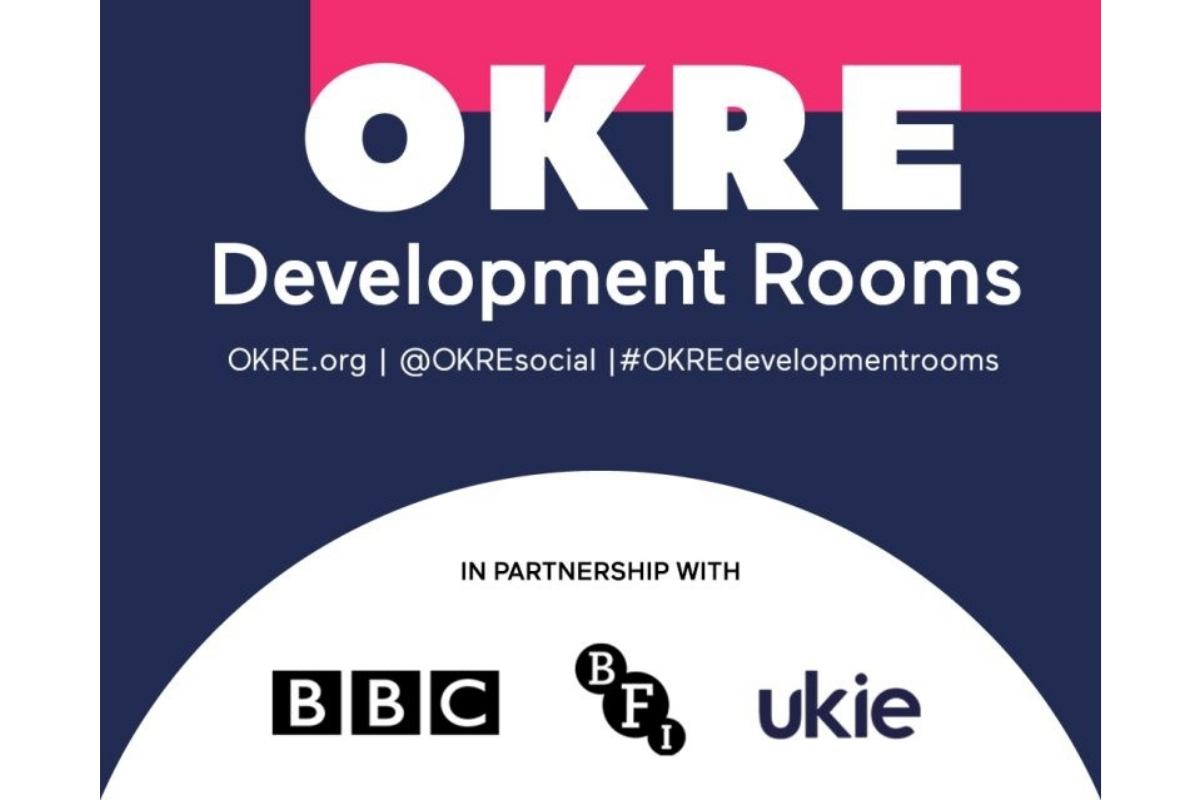 Reading Time:
2
minutes
The first event, OKRE Development Rooms: Planet, Perspectives, Plot will be hosted by Head of Talent, BBC Content, Donna Taberer
The cross-sector collaboration charity OKRE (Opening Knowledge Across Research and Entertainment) has today launched OKRE Development Rooms, a brand new programme of talks and roundtables presenting fresh ideas and perspectives from academic research and lived experience for creatives in the screen and audio entertainment industries.
The online series is free to attend and is run in partnership with the BFI, BBC and UKIE. It welcomes all those in film, TV, interactive and podcasting who seek inspiration to develop new content across all genres for high impact audience engagement.
Each Development Rooms event will explore a major social and scientific theme from unexpected angles with experts from around the world, featuring keynote speakers, breakout Rooms and virtual networking.
The theme for the first OKRE Development Room is Planet, Perspectives, Plot, offering a lateral look at climate change research, personal lived experiences and sources of funding.
Says OKRE Director Iain Dodgeon: "OKRE's mission is to further cross-sector collaboration between the entertainment industries, academic research and the social impact sector. We're delighted to partner with BBC, BFI and UKIE on the OKRE Development Rooms, which will bring diverse creative minds together for an energising and inspiring experience. Now feels like an invigorating and urgent time to be collaborating with communities from all over the world, so I'm really excited to follow the connections that result from these events."
Says BFI Senior Production & Development Executive Lizzie Francke: "OKRE Development Rooms will provide a welcome space for creatives in the screen industries to engage with experts to inform their work and enable them to interpret important issues in accessible, informative and entertaining ways for audiences to enjoy. We're delighted to be supporting this programme."
"The BBC is pleased to partner with OKRE, the BFI and UKIE in this initiative. Bringing together academics and creatives to explore the key subjects of our age such as climate change is critical. I'm delighted to be able to host OKRE's first Development Room: Planet, Perspectives, Plot to see how we might make these subjects engaging for all audiences." Donna Taberer, Head of Talent, BBC Content.
Dr Jo Twist OBE, CEO of Ukie, said: "We know that games are an incredibly powerful medium for stories and ideas, and an important way for people to understand sometimes complex topics. We have also seen what can happen when the science community collaborates meaningfully with game developers to create impactful stories as well as in harnessing player attention to work through complex data sets and problems. This initiative will support more collaborations and will help games achieve real social impact."
How 2 Bolton Based Businesses are Tackling Addiction in the Aftermath of Lockdown
Reading Time:
4
minutes
Two Bolton based businesses, Acquiesce and WHYSUP, recorded a podcast discussing addiction, and how they are tackling it following the coronavirus lockdown.
Acquiesce is a private rehabilitation centre, offering luxury accommodation and an urban recovery model that integrates recovery into everyday life. Tina, the senior practitioner at Acquiesce, oversees each individual's entire journey.
WHYSUP was founded by Mark and Liam. They work to deliver presentations, workshops and keynotes to schools and businesses across the UK to educate and raise awareness of mental health and addiction.
Mark's Story 
Mark begins by explaining his battle with a gambling addiction that started with a bet when he was just sixteen. By 21 he realised he needed help and attended Gamblers Anonymous meetings.
"I remember going to a GA meeting, looking around and thinking 'Well I've not lost my house, not lost my wife, not lost my family. I'm not as bad as these so I don't need help."
By 25 he had a girlfriend and a professional job. Everyone around him thought he had left his old life behind and was on the road to recovery. Unfortunately, this wasn't the case.
At 29, he was kidnapped and held hostage by a group with machetes who were demanding ransom from his mother. Luckily, the police tracked his phone and rescued him.
Mark finally hit rock bottom when his family turned their backs on him. Without his family, he felt that suicide was the only way out of his mess but knew the impact this would have on everyone around him, including his children.
With help from his mum, Mark went to rehab in Birmingham. He took part in the fourteen week programme but stayed there for another five and a half months.
In rehab, Mark wrote down all of his debts. He initially thought he owed a total of £100,000 but now says it was closer to £306,000.
"It's like I'm talking about a different person now when I look back. Thankfully that's where it turned around for me. Rehab saved my life."
Liam's Story
Around the age of 13, Liam started to experiment with alcohol and drugs like many teenagers at the time.
"There was no prevention or awareness, no knowledge of addiction. My decisions were based on 'Am I going to get caught?'"
"By 15 I was taking Class A drugs several times a week. I thought drinking and drugs were a normal part of life. I also thought I was good at it because I could do it and still do what I was supposed to be doing."
Liam got his GCSEs, enjoyed Thai boxing, got his A levels and had a long term girlfriend, all whilst taking drugs.
"I was living a double life. No one knew. From the outside I was seen as popular and successful, the things that you don't associate with addiction. That's why I never thought I had a problem."
He also started struggling with his mental health, dealing with feelings of shame, guilt and paranoia. Liam finally acknowledged his problem after crashing four cars in one week and his family started to ask questions.
"From the minute rehab was mentioned I booked myself in. I pretty much destroyed everyone I loved because I had to tell them what had been going on. When I came out, I went back to normal life, the life where I'd taken drugs for 19 years."
Following rehab, Liam continued to take drugs after he relapsed at a funeral. His wife became frustrated with the chaos and arranged for him to stay with Mark.
"It wasn't easy but I was given a safe place. I was able to build a recovery in the real world, which is very important because you can't just live in a bubble."
Mark encouraged Liam to make weekly plans, give up his cash card and attend the gym in the same way that he did when he was in recovery at the halfway house.
"I didn't need to change my location, I needed to change my mindset. People, places, routine, structure- I had to relearn it all to get where I am today. This is why we got in touch with Acquiesce. It integrates the real world into your recovery.
Acquiesce
Acquiesce provides a discreet, highly supported and safe environment within the community to recover in. Without being hidden from the real world, the urban recovery model allows individuals to gain all the tools and experience necessary whilst maintaining a carefully monitored level of responsibility over their own recovery.
This makes the transitional period from treatment a much smoother process, resulting in a more sustainable recovery journey.
WHYSUP
Mark and Liam started WHYSUP after discussing how their addictions started and the mental challenges they had faced. They wondered if anything would have changed had they been given a talk in school.
Three years later, their service is well established and works in three different sectors; education, business and sport.
They have spoken to over 30,000 people nationwide. Over the last 18 months, people with some form of experience have joined the team. Initially their key focus was addiction but they now focus more on mental health and wellbeing.
Support During Lockdown
The team were managing the number of calls well, especially once they hired a professional who helped with more severe cases. Unfortunately, when lockdown started, calls quadrupled and they could no longer meet the demand.
"We underestimated how many and how severely people were declining. They were threatening suicide and we had to drop off flowers at funerals of people who would likely still be here if it wasn't for lockdown."
Acquiesce also had an increase in calls, with people experiencing anxiety and fear from a loss of jobs and uncertainty about the future. Tina explained that the number of individuals at high risk from drinking has doubled according to Public Health England.
"We found that some clients have relapsed after being clean for many years and have had to come back into treatment." Tina added.
When defining addiction from a professional point of view, Tina says they look at withdrawals, tolerance, loss of control, broken promises and consequences, but that in reality it's a much wider perspective.
"I define addiction as a compulsive behaviour that is impossible to stop without professional help and support. As much as you try to convince yourself you can do it alone, I know from experience that you just can't." Added Mark
Liam's definition of addiction has changed over time. He said, "Two and a half years ago, I'd have talked about drugs. For me now it's more than a substance or behaviour, it centres around thinking and feeling."
Tina explained that the Acquiesce programme is very much about positivity, positive self talk, self esteem, gaining confidence.
"When clients come in, their addiction has robbed their self esteem and we work to get it back."
If you or a loved one are struggling with addiction or mental health issues, please book a callback with Acquiesce at acquiesce.org.uk/contact or 01204 771940, or get in touch with WHYSUP at whysup.co.uk/contact
To listen to the whole podcast, please visit acquiesce.org.uk/how-2-bolton-based-businesses-are-tackling-addiction-in-the-aftermath-of-lockdown/
Betsson Group Wins Big at the EGR Italy Awards 2020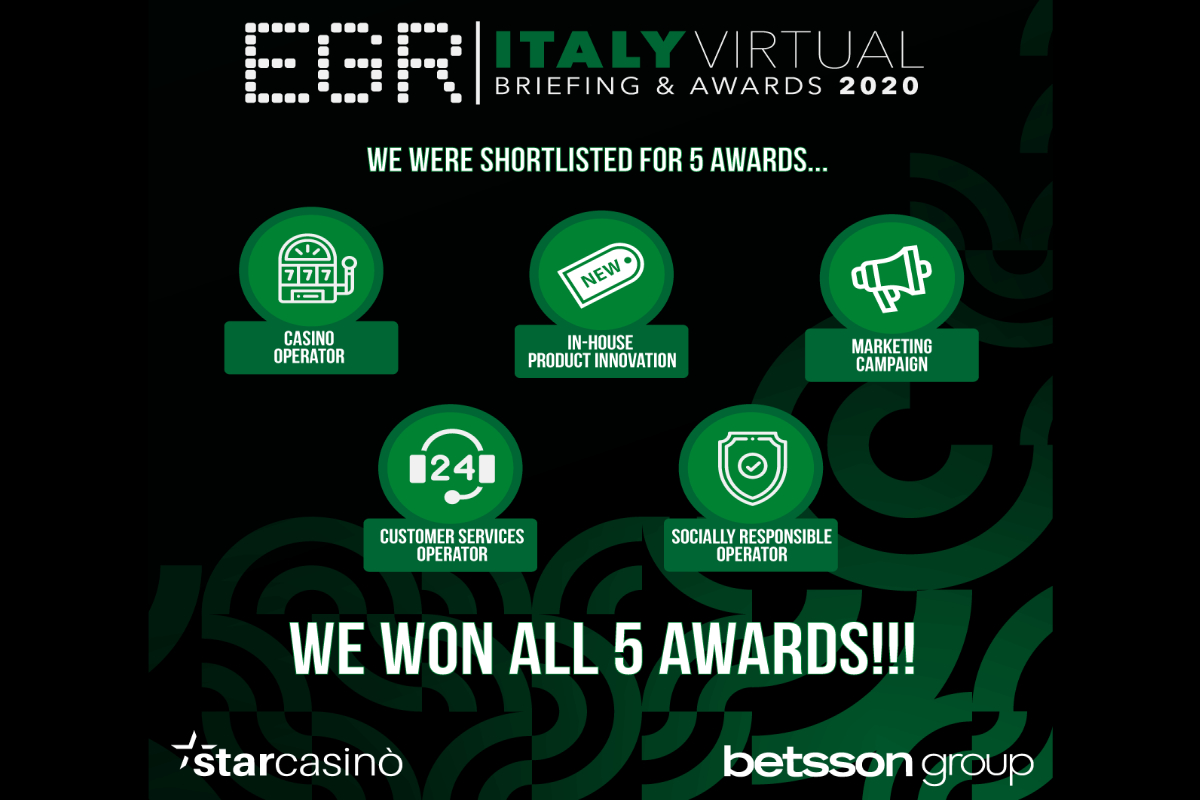 Reading Time:
2
minutes
Betsson Group won a total of five awards at the EGR Italy Virtual Awards, including the three most important categories: 'Best Online Casino Operator', 'Best Customer Service Operator', and 'Socially Responsible Operator'. Following last year's success in the Best Casino category, StarCasinòhas once again been confirmed as the most popular gaming platform for Italians.
Through the 'Best Online Casino Operator' award, the judges underlined the empathy and closeness shown by StarCasinò towards its consumers. In these critical times around the world, especially in Italy which at one point was the epicentre of Covid-19 in Europe, the brand was able to convey positive messages and great empathy, thanks to numerous information and awareness activities.
The reasons the judges gave when awarding Betsson Group as the winner of the 'Best Customer Services Operator' category, they said that Betsson's great attention to customer support easily makes it one of the top operators in the market. They also accredited the investment done in technology with things like the online chat-bot, and how the great results demonstrate the success of Betsson's strategy.
The 'Socially Responsible Operator' award was won in particular thanks to the #reSTAReAcasa multitouch campaign, with which StarCasinòreminded its customers to play moderately during the lockdown, also suggesting other forms of (offline) entertainment.
On the latter award, Pietro Lechiara, Managing Director for Italy, commented, "We are particularly proud of this award. The focus on responsible gaming has always been in the DNA of Betsson Group and we are delighted to have achieved this in the Italian market as well. Our aim is to provide state-of-the-art technological tools to monitor potential risks and offer users an extremely safe gaming experience. But there is more: great attention from the entire StarCasinòteam is dedicated to raising awareness of the issue, constantly informing and inviting users to play responsibly across our online platform."
Betsson Group also won the 'In-House Product innovation' award for the innovation shown in the creation and launch of StarCasinò.Gratis. With regards to the fifth and final award, the judges awarded StarCasinò the 'Marketing Campaign of the Year" title for the brilliant way it developed and launched the new sport news website, StarCasinò.Sport.