World-leading Publishers Join the Global Esports Federation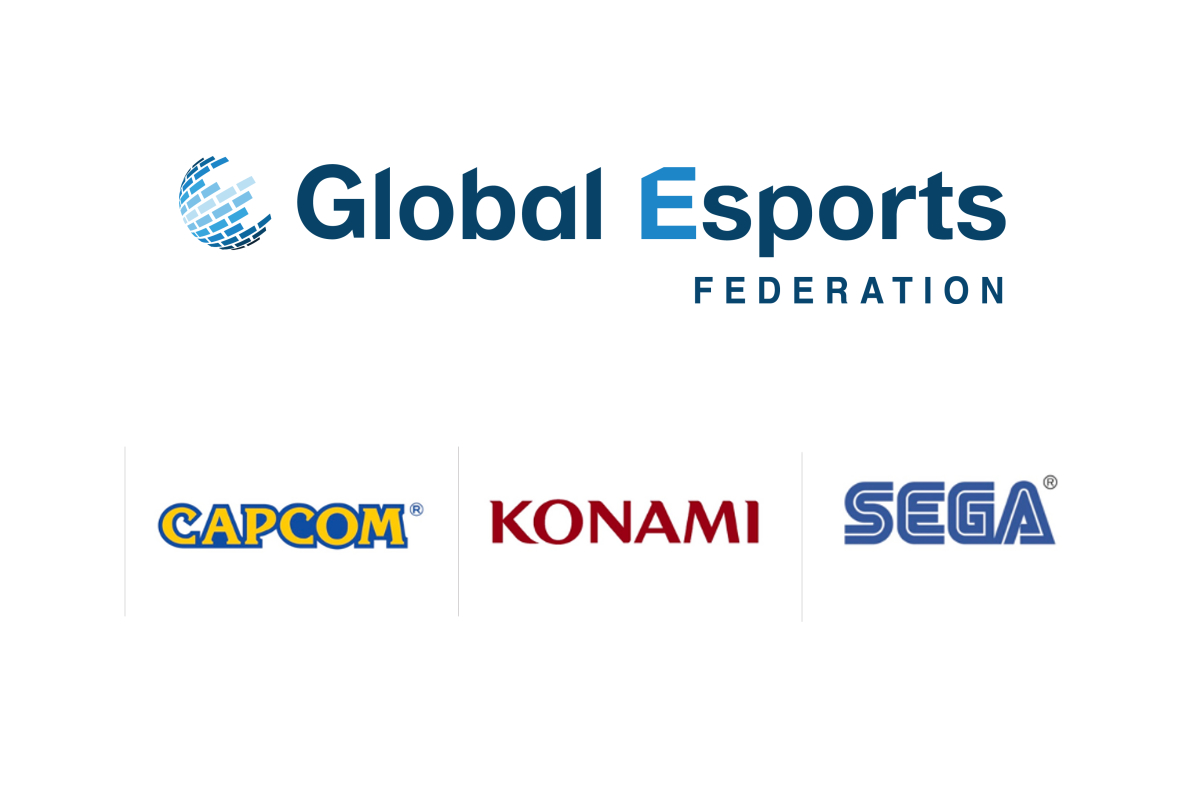 Reading Time:
2
minutes
Capcom, Konami and Sega enhance the GEF's #worldconnected initiative to further develop esports.
Capping an historic announcement, the Global Esports Federation welcomes Japan-based publishers – Capcom Co., Ltd., Konami Digital Entertainment Co., Ltd. and Sega Group Corporation – as new Members of the GEF and as trailblazers of the recently announced Publishers and Developers Advisory Council (PDAC).
"Nine months ago, the Global Esports Federation was established with a collective ambition to convene the world's esports community. Our mission is to bring together the diverse stakeholders on one, global, inclusive platform," said Chris Chan, President, Global Esports Federation. "As we have grown, we have continued to listen and adapt. We acknowledge the fundamental importance of the world's publishers and developers, and welcome Capcom, Konami and Sega as members of the GEF and the PDAC. We look forward to continuing the GEF's initiatives for the development of esports and setting the path for an even brighter future, together."
The publishers join the GEF to help convene and grow the global esports community and to celebrate esports around the globe. The PDAC works collectively with the GEF Board, facilitating community-wide interactions that will enable information sharing, learning opportunities and various strategic initiatives – all in service to the global esports community.
Haruhiro Tsujimoto, President, Representative Director, Capcom Co., Ltd., said, "Esports has been experiencing explosive growths in recent years, yet the ecosystem is still fairly fragmented. Capcom is excited to join the Global Esports Federation to convene esports stakeholders and jointly develop a sustainable pathway for future development of esports globally, bringing even more people together through a collective vision onto one inclusive platform."
"The world is taking note and collectively we are witnessing the tremendous growth of esports on a global scale," said Hideki Hayakawa, President, Representative Director, Konami Digital Entertainment Co., Ltd. "Konami is honored to join the Global Esports Federation, and together, we work towards accelerating the understanding and acceptance of the benefits, possibilities, and enjoyment that esports brings to billions of people around the world."
"Esports is exciting, infinitely promising and rapidly growing – the potential for growth is immense. Sega shares the same collective vision with the Global Esports Federation, to harness the benefits of technology for good, and to explore new opportunities particularly where sport meets esports; elevating the future of esports, bringing the global community together through a #worldconnected," said Hideki Okamura, Chairman, Sega Group Corporation.

Indian Gaming League (IGL) to host "Influencers Rising Cup" from 25th-31st January 2021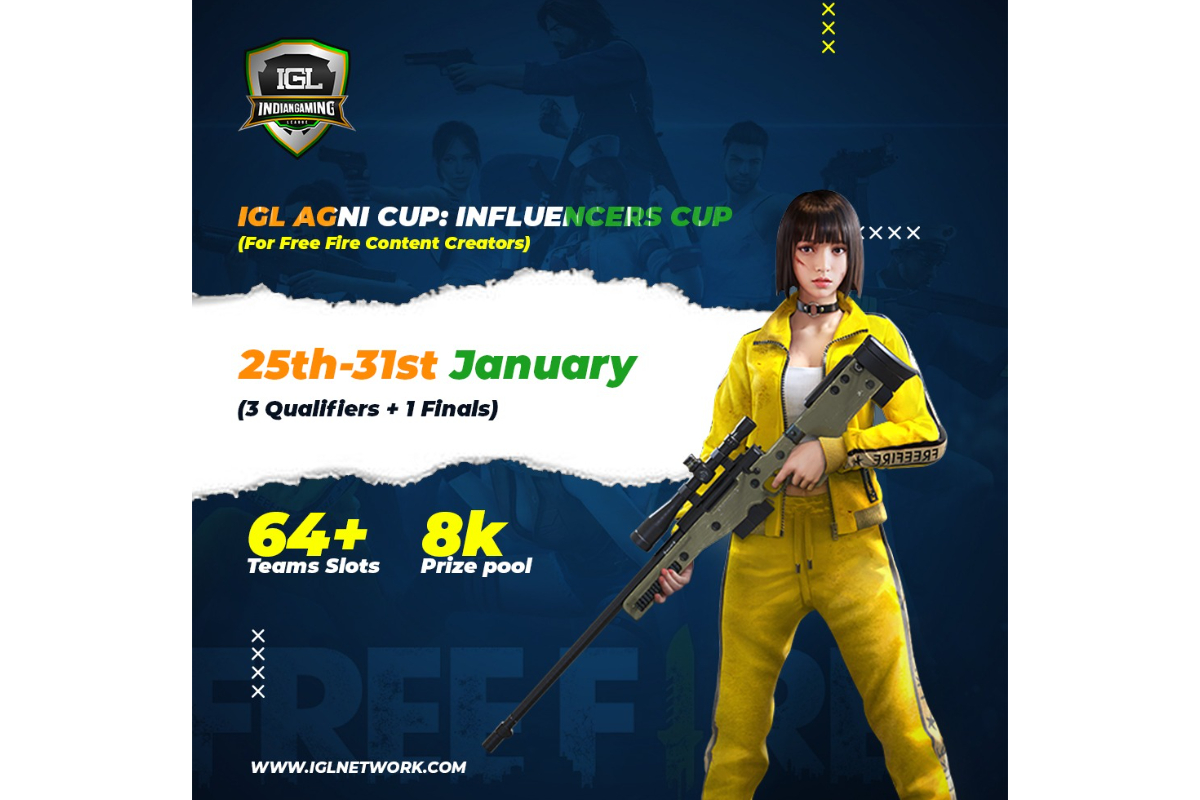 Reading Time:
< 1
minute
Indian Gaming League (IGL), the fastest-growing Esports platform will host their inaugural Influencers Rising Cup in which they want to give all up and coming free fire content creators a chance to showcase their skills and have an opportunity to win a share of the 8000 IGL coin prize pool. The tournament will have 3 qualifiers & 1 Final. There are 64+ team slots. This is a private tournament wherein the players will need a code to register themselves from the official website iglnetwork.com.
The winner will get Rs. 8000/- Prize Pool. All the matches will be streamed live on IGL's Youtube Channel: IGL- Indian Gaming League starting on 25th Jan 2021 to 31st Jan 2021 at 5:00 pm. The highlights will be available on IGLTV and on IGL's own Instagram Handle @iglnetwork. The participants can register themselves from the IGL's official website – iglnetwork.com.
Yash Pariani, CEO, Indian Gaming League (IGL) says that "Our main motto for hosting this tournament is to encourage the significance of content creators. Since there are a lot of companies providing a platform to the original content creators, we just felt to join in the venture."
Chinese Lottery Sales Fall 20.8% in 2020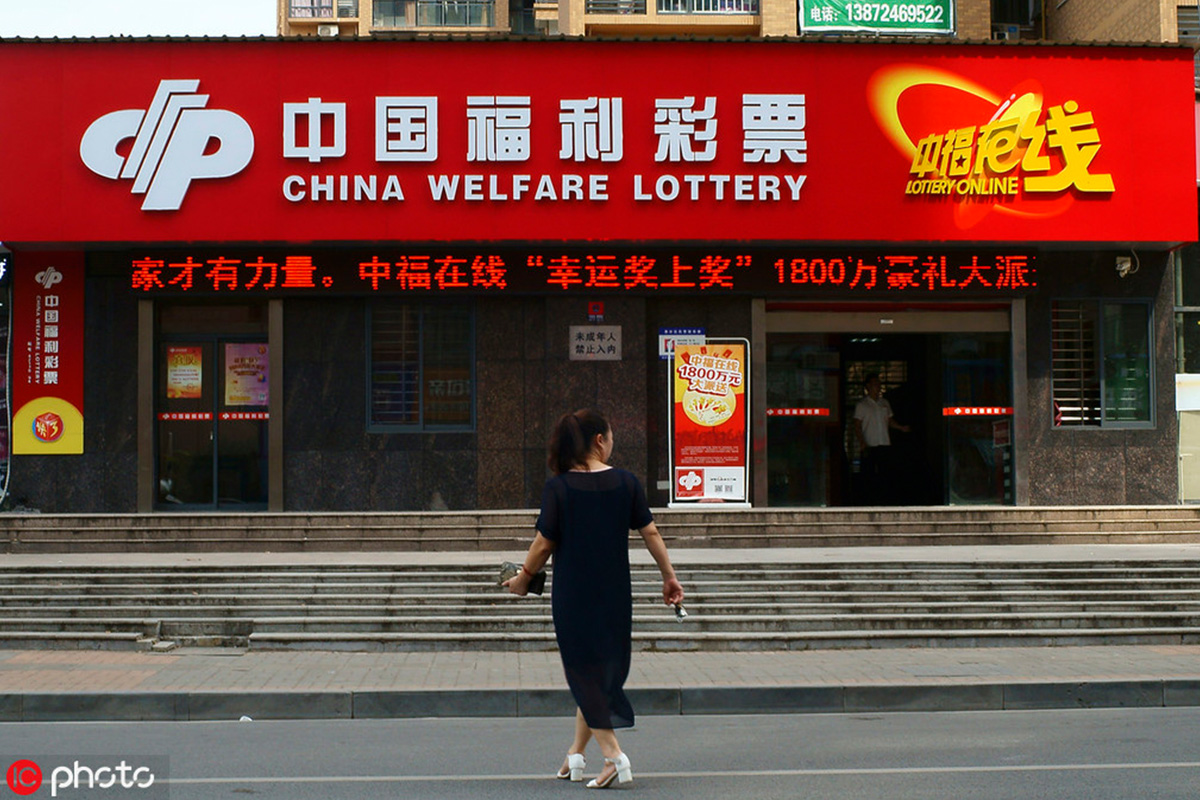 Reading Time:
< 1
minute
Chinese lottery sales declined 20.8% to CNY333.95bn (€42.31bn) in 2020, following a collapse in activity in the first quarter as the country dealt with the Covid-19 crisis.
This total was made up of CNY144.48bn from the Welfare Lottery, a 24.5% decrease. The Sports Lottery's contribution fell 17.9% to CNY189.64bn.
Of the Welfare Lottery revenue, the vast majority came from numbers lotteries, which brought in CNY122.14bn, down 7.5%.
Instant win games were more resilient, bringing in CNY14.64bn, down just 2.1% from 2019, while Keno revenue increased despite the effects of the pandemic, to CNY910.9m.
Video lottery, however, saw revenue collapse due to extended closures, with the vertical bringing in just CNY679.3m, down 84.8%.
Breaking down Sports Lottery revenue, numbers games made up the majority of revenue, as sales from this vertical increased by 4.7% CNY99.77bn. Sports betting followed, bringing in CNY74.92bn, but this was down 38.6%.
Instant win games, meanwhile, saw sales of CNY 14.77bn, up 8.7%. Sales from video sports lotteries – always only a minor contributor to total sales – fell 38.9% to CNY1.5m.
Thai Govt Launches Sub-committees to Combat Illegal Gambling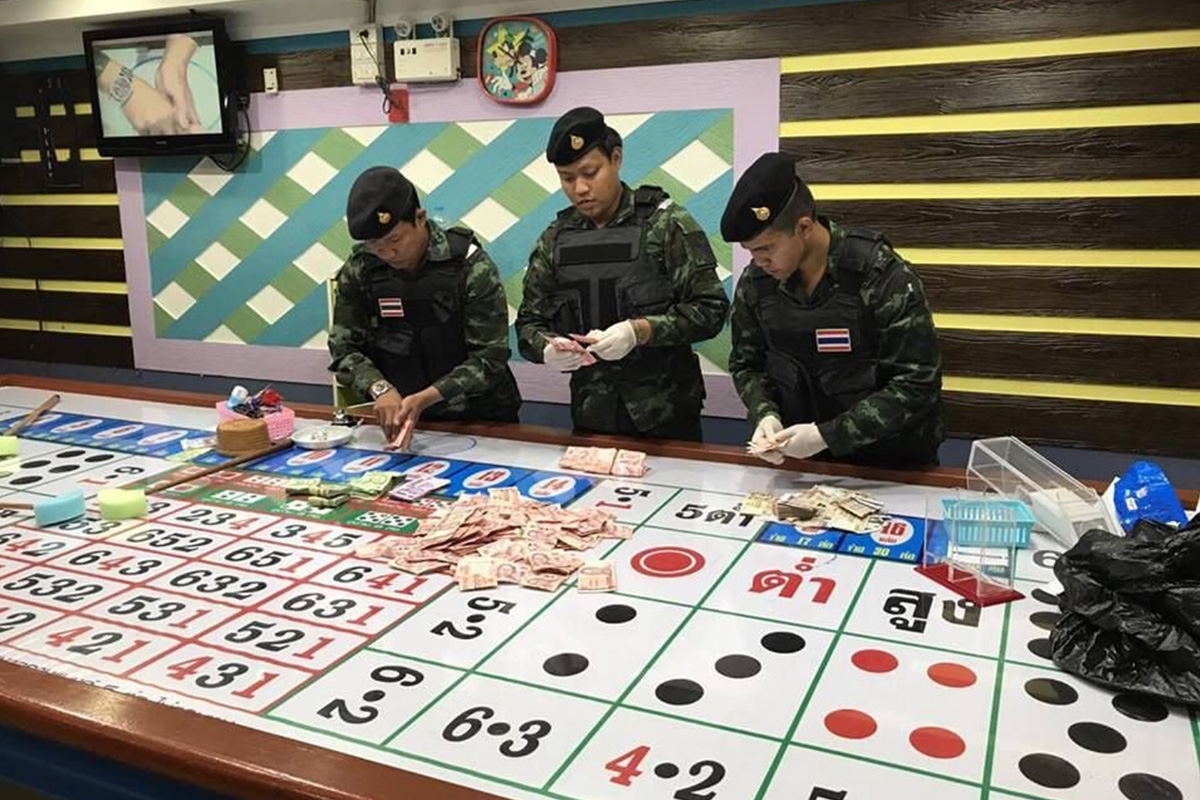 Reading Time:
< 1
minute
The Thai government has launched three new sub-committees that will try to tackle the country's illegal gambling dens, which have been signalled as a major source of Covid-19 infections.
One sub-committee, headed by police inspector-general Gen Sarawut Kanphanit, will pinpoint areas where illegal gambling dens operate and examine the links between their heads and local police forces and administrative organisations.
Interior Ministry inspector, Phusit Somchit, will lead another sub-committee with the goal of proposing long-term measures to combat illegal gambling.
The third sub-committee will investigate the money trail illegal gambling dens leave. It will be headed by Pol Col Akkharaphon Bunyopatsatam, deputy director-general of the Department of Special Investigation.