The age of the M&A show is starting, William Hill to merge with Caesar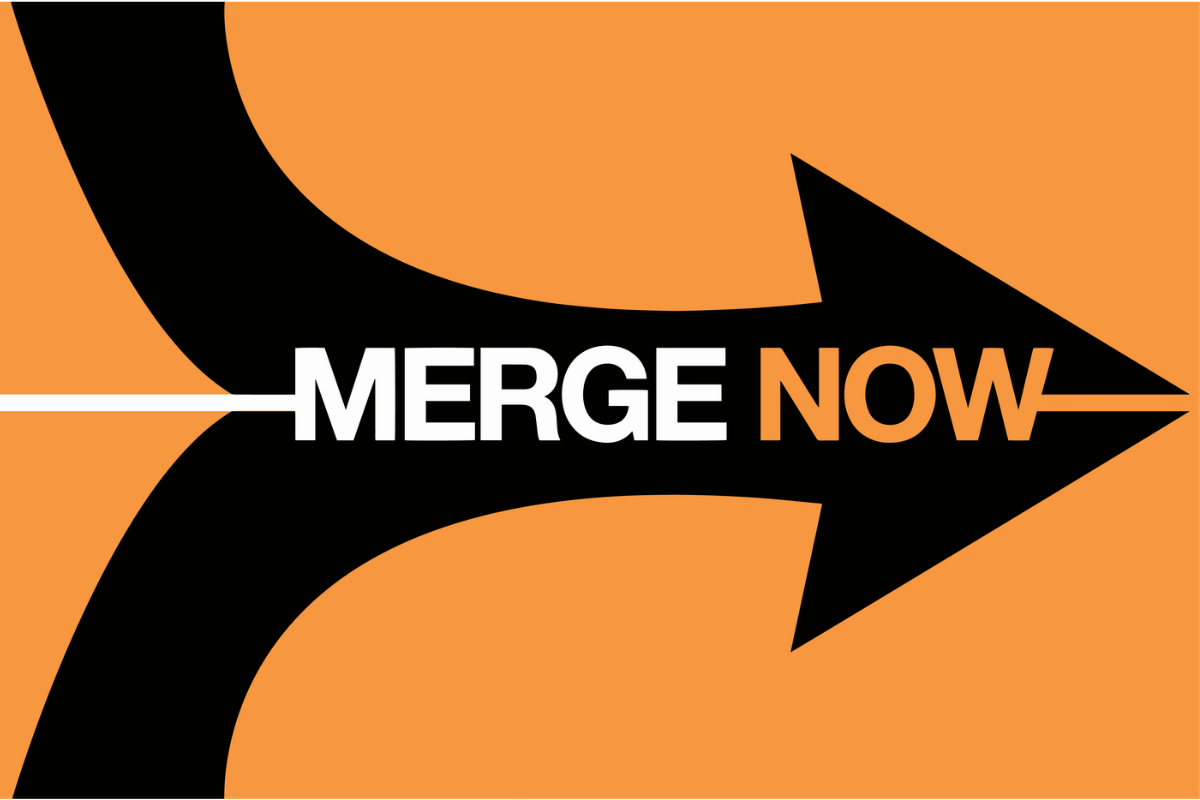 Reading Time:
3
minutes
It comes as no surprise that once the proverbial cat is out of the bag, the news always prove worthy of chasing or digging deeper into.
Such is the case of the William Hill takeover by Caesars Entertainment Inc. This is not similar to the SBTech takeover by Draft Kings, but it seems that now large operators are taking charge and enforcing their share in the industry.
In my opinion, this takeover was bound to happen and there will be more coming as the large operators who have always been expanding, have also accumulated debt, and the current crisis hit them hard. Especially those dealing with retail.
William Hill has been struggling for a while now and we reported the news about their announcement that they have merged their UK retail and online businesses.
Back then, William Hill also announced that the gradual closing of its Gametek office in Sweden had already started to simplify its operating structures.
So, little over 3 weeks ago, news started appearing, CNN Business published an editorial in which it heralded that Caesars Entertainment is in talks to buy William Hill in a deal that would value the British bookmaker at £2.9 billion ($3.7 billion) and underscore the size of the opportunity in online gaming and sports betting in the United States.
Shares in London-listed William Hill surged 41% on Friday to £3.10 ($3.94) per share, after the company said it had received offers from both Caesars and private equity firm, Apollo, suggesting that a bidding war could emerge.
But the stock pulled back on Monday, tumbling 11% after William Hill said it was "minded" to recommend the Caesars offer to shareholders. Caesars said it would be entitled to terminate the US joint venture agreement if Apollo bought the company. (source: CNN Business London)
This is when it gets more interesting, 888 Holdings Shows Interest in William Hill's European Business.
Even if Caesars Entertainment announced it has reached an agreement to acquire William Hill in a deal worth £2.9bn ($3.72bn), 888 CEO, Itai Pazner, suggested if an opportunity arose, the operator wouldn't rule out expanding its business.
This is due to the fact that, Caesars Entertainment intends to focus on the US sports betting market and is seeking buyers for all William Hill's non-US operations, including its UK and European businesses.
News outlets have reported that Caesars plans to sell William Hill's UK and European branch networks, which have struggled before and during the pandemic under increased regulatory pressure to tackle problem gambling. William Hill announced the closure of 119 UK branches in August.
This certainly would be an interesting turn of events, and those free betting tips would reach new heights.
The takeover will give Caesars, the operator of the Caesars Palace casino in Las Vegas, access to the burgeoning US sports betting market.
Such headlines would have not been announce if the US market would not have opened up for the gaming industry, as we see the American way being played out in front of our eyes. This is something that is not typical to Europeans, and the essence is in the phrase: "Let's throw money at it and make it work".
This is the reason many venture capitals and global corporations, who in the past have never have tied their business to the gambling space are now jumping in on the global movement. And they mean business by committing huge amount of cash.
The era for the gambling industry to become the next tech industry where these M&A news are already old news.
It is just a matter of time until the gambling industry will reflect the Big Tech industries, where 4-5 mammoths control 99% of the industry.
Will we see the rise of Google-like gambling companies that will take over the industry, or will we see more rivalry and fair competition?
As I've mentioned above, the opening of the US gambling industry has brought so many potential powers into play, one can only wait and see what happens.
Certainly, the suppliers are standing with watering mouths as in such large companies, they can supply a whole chain which would be similar to working with maybe +100 smaller operators. In the Caesars/William Hill case, the winner is Evolution, as William Hill U.S. will use Evolution's products everywhere it has a digital presence.
Initially, the solutions will be available in New Jersey, where Evolution has an iGaming studio in Atlantic City, before being rolled out to other locations. William Hill has a total of 113 race and sports gambling-related facilities across the country, including in Delaware, Florida, Indiana, Iowa, Mississippi, New Mexico, Rhode Island and West Virginia.
Given the merger with Caesars, this partnership might expand further.
Evolution has purchased NetEnt this year for around $2.5 billion, using money that came, in part, from a 97.5% increase in profit for the company over the first half of this year. Let's see how this story unfolds and we are not at the end of 2020 yet.
Mark my words, 2021 will be full of surprises and we will see more M&A happening than ever before.
Blueprint Gaming lights up a classic in 7's Deluxe Fire Wheel Jackpot King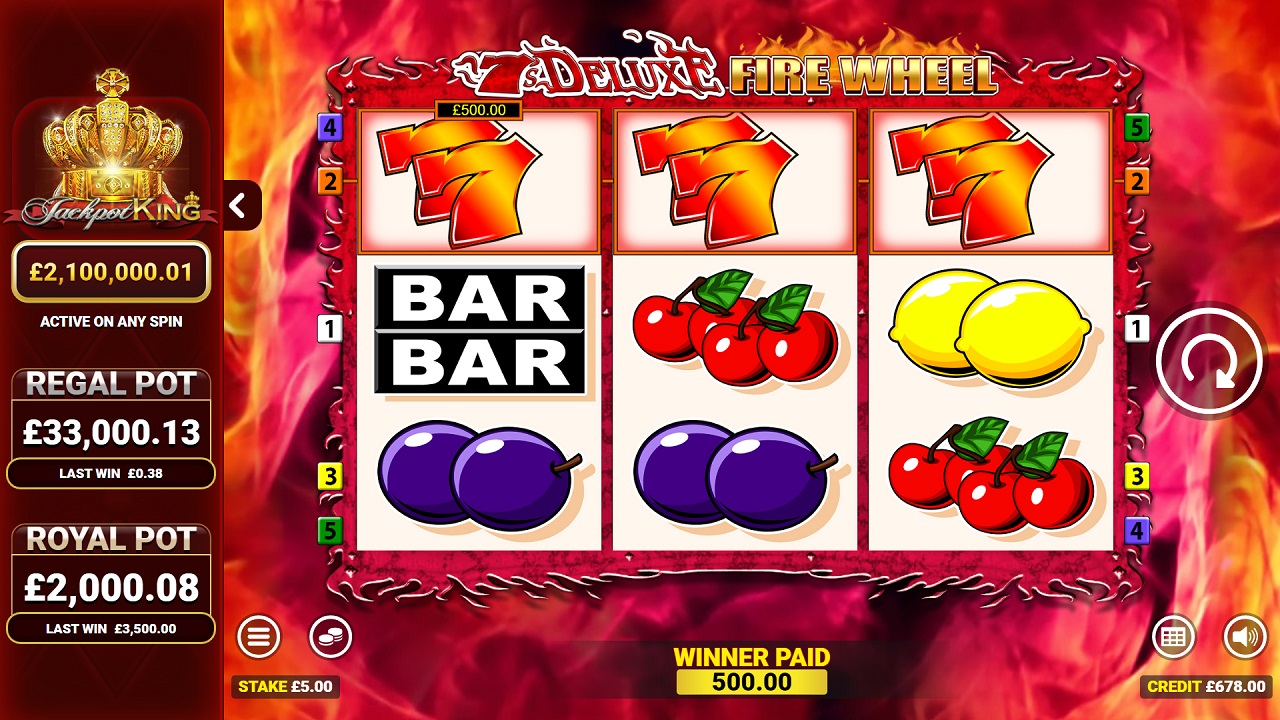 Reading Time:
< 1
minute
Blueprint Gaming's ever-popular 7's series of slots is back with a dual addition of big win potential in 7's Deluxe Fire Wheel Jackpot King.
The classic fruits, bar and 7 symbols are back on a 3×3 reel set where matching combinations must be formed to claim wins. Flaming 7s act as a wild which substitutes for regular 7s while a whole window of the same fruit triggers the Fire Wheel.
In a classic wheel of fortune style, the Fire Wheel then spins and can multiply the initial win by up to 10x offering players the chance for huge wins.
Blueprint's industry-leading Jackpot King system adds an extra layer of big win potential and creates another exciting title to expand the range of games through which players can land huge sums.
Jo Purvis, Director of Key Accounts and Marketing UK at Blueprint Gaming, said: "7's Deluxe Fire Wheel Jackpot King is another dose of classic slots play and the action is augmented by the winning possibilities brought by the Fire Wheel and Jackpot King. It's another flaming hot entry in the game family that is certain to raise temperatures as the prize pots climb."
Tekkorp Capital Continues Expansion; Former CFO of William Hill US Bolsters Team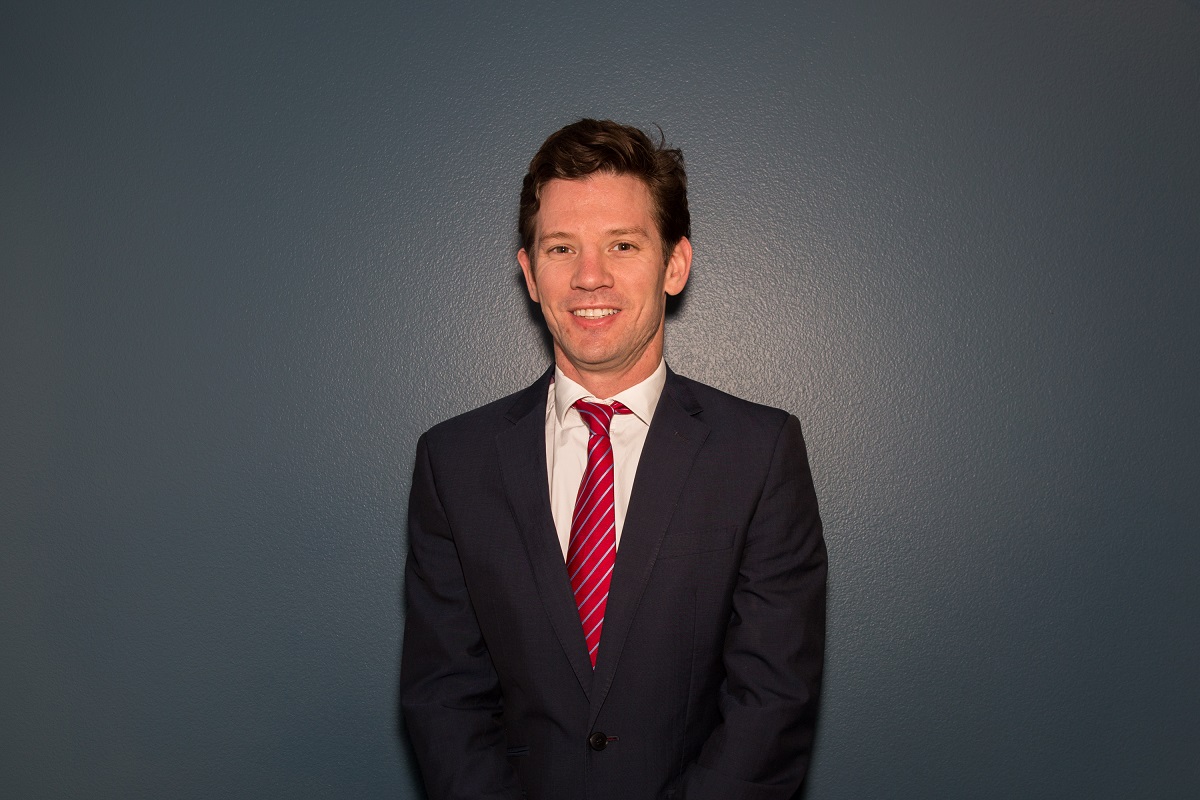 Reading Time:
2
minutes
Tekkorp Capital, the investment vehicle founded by gaming entrepreneur Matt Davey, has added former William Hill US Chief Financial Officer, Mark McMillan, to its advisory team as a Partner, consolidating the strength of its industry-leading team.
McMillan brings over 20 years of experience in corporate finance and strategy to bear at the Company. Having worked in investment banking, he joined William Hill in its M&A team and latterly as CFO for its US business, overseeing its transition through the repeal of PASPA and its development into a national sports betting leader, resulting in its eventual sale to Caesars Entertainment.
McMillan joins an illustrious team of seasoned executives in the online gaming industry. The group has held a host of C-Suite roles, including CEO, MD, CFO, COO and CMO, alongside cultivating a distinguished M&A reputation which has, in aggregate, completed over $24bn of deals. The team includes Crispin Nieboer, former William Hill Online MD, Andy Clerkson, US media and gaming specialist, and Steve Schrier, ex-CCO of SG Digital.
Commenting on his appointment, McMillan said: "I'm thrilled to be joining Tekkorp Capital. As part of a multi-faceted team, I will assist my fellow partners in delivering strategic and value-additive solutions for our clients at this exciting time for the iGaming sector. Tekkorp has expanded rapidly and I am excited to be a part of its development."
Elsewhere, President Robin Chhabra has been promoted to CEO of the group, with Matt Davey moving to the Chairman role.
Chhabra, Tekkorp Capital CEO, commented: "We're delighted to have added another Tekkorp Capital partner as well-respected as Mark. Collectively, our team has led many business transformations, as well as executing a number of the most significant merger and acquisition transactions in the sector. Our combined history as hands-on operators represents our core strength and differentiator, allowing us to solve our clients' critical strategic issues and help them create value."
Davey, founder and Chairman of Tekkorp Capital, added: "Tekkorp Capital has grown rapidly over the last couple of years. Robin Chhabra has done an incredible job in not only building the team but also setting the standard for M&A across the industry. I couldn't be more pleased to have Mark join our world-class team."
Kambi launches Bet Builder cash out and in-game ahead of Super Bowl LVII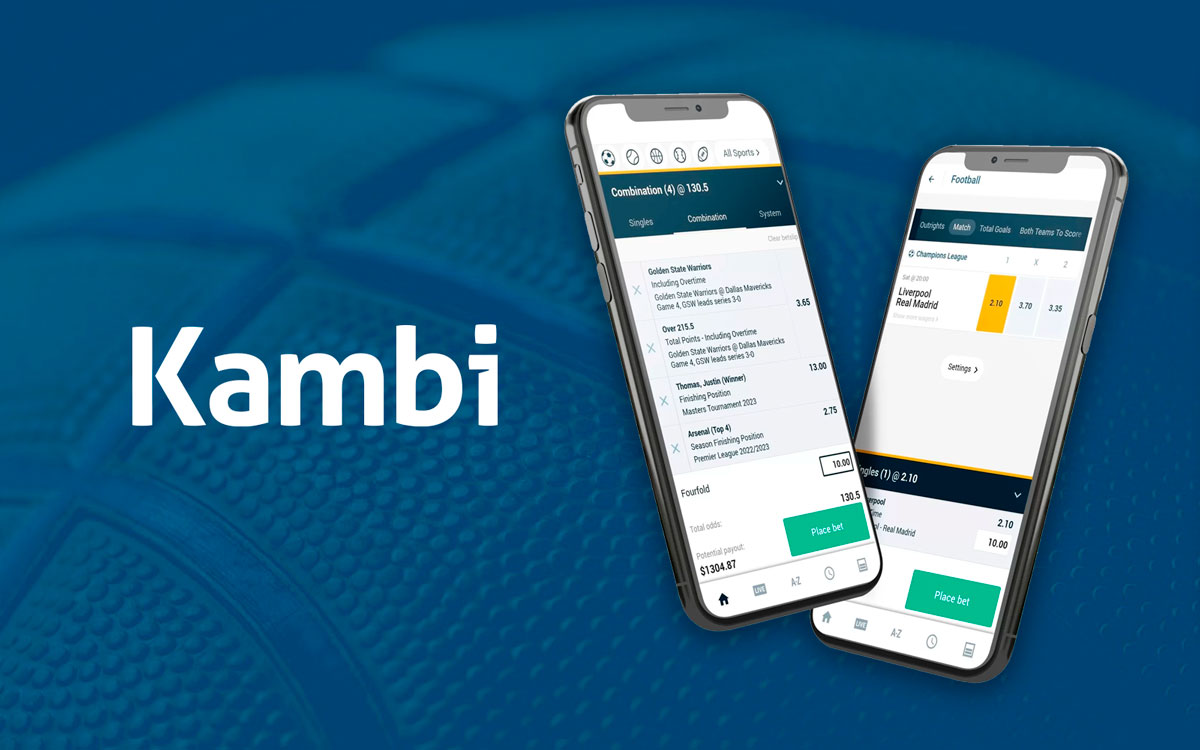 Reading Time:
2
minutes
Players will be able to cash out a large majority of pre-game Bet Builder bets live for the first time during this weekend's Super Bowl, with plans to expand into other sports in the coming months
Kambi, the world's trusted sports betting partner, has added cash out and in-game functionality to its market-leading Bet Builder product ahead of Super Bowl Sunday, bringing an extra element of excitement to what is expected to be the biggest betting event of all time.
Following a successful trial during the NFL playoffs, players will be able to place Bet Builders as the Super Bowl action unfolds, as well as having the option to cash out their pre-game or in-game Bet Builders during any stage of the game. By the end of the trial period, the cashing out of Bet Builders in-game had reached two-thirds of the level of single bets, underlining the appetite for the feature.
The Bet Builder enhancement extends to combinations made up of main bet offers, which are the majority of Bet Builders placed, with the cash out of additional markets to be added in time for next season. In addition to NFL, Kambi intends to add cash out and in-game Bet Builder functionality to various other sports and leagues over the coming weeks and months, including the MLB, NBA and the March Madness college basketball tournament.
Same and multi-game parlays have quickly become a must-have for leading sportsbooks with Bet Builder accounting for approximately 30% of all pre-game NFL bets on the Kambi network during the recent regular season. The addition of cash out and in-game marks the next phase of Bet Builder development, with Kambi's market-leading product having recently won 'Innovation in Sports Betting Software' at the EGR B2B Awards.
Kambi's Bet Builder, which has been built into the core of its sportsbook to deliver a high-quality user experience, is currently live for baseball, basketball, football, hockey and soccer, and is now also available to operators as a standalone service.
Simon Noy, SVP of Trading at Kambi, said: "The Super Bowl is always one of the highlights of the sporting calendar and with the immense popularity of Bet Builder, it was important for Kambi to continue to improve its market-leading product in time for Super Bowl LVII.
"Kambi has been consistently ahead of the market with its premium Bet Builder product and the launch of cash out and live functionality was the next logical step in the product's evolution.
"We look forward to rolling out these features across other sports and leagues in the coming months."