Dr Livingstone, I Presume? Wins Adventuring Games Vote at GDWC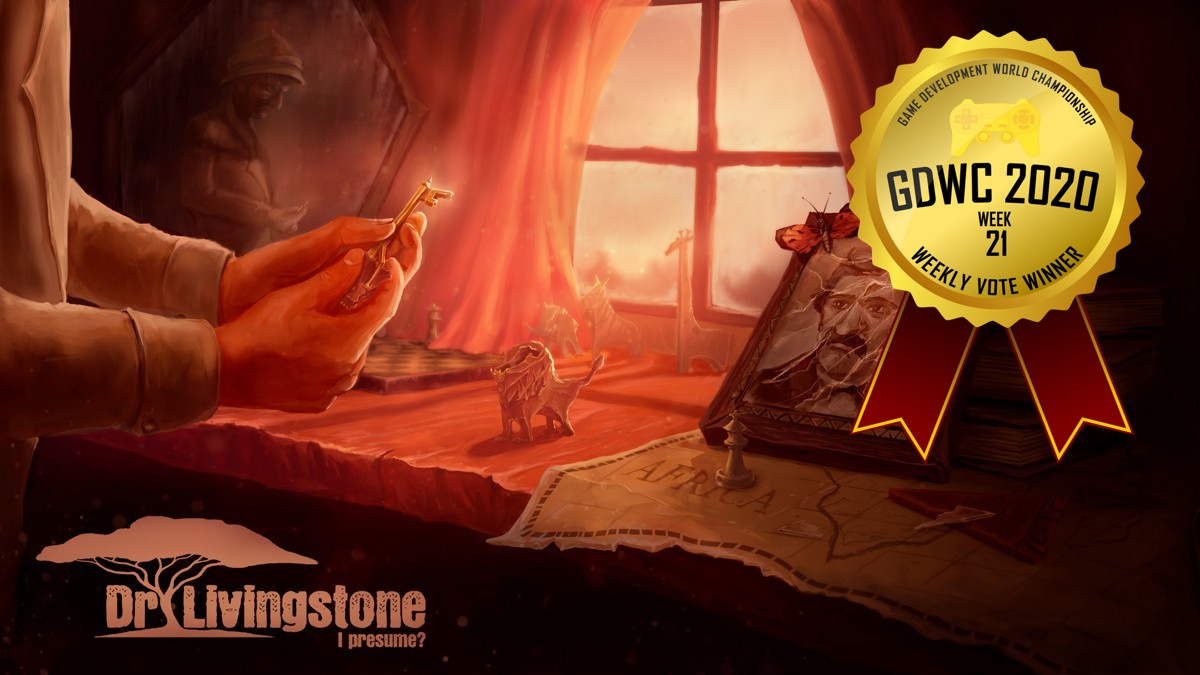 Reading Time:
2
minutes
Dr Livingstone, I Presume? by Polish game studio Vulpesoft has won the weekly voting on Game Development World Championship Fan Favourite category for the Adventuring Games Week. Dr Livingstone, I Presume? will launch on Steam in 2021.
"'Dr Livingstone, I Presume?' is a single-player, first-person puzzle game, filled with riddles to solve under scorching African sun in XIX century. Player becomes a historical figure, 19th-century journalist Henry Stanley. He was sent to Africa in order to locate a doctor David Livingstone. Precisely on the 10th of November 1871, Henry arrives in Ujiji where he expects to find the missing traveller." Vulpesoft describes their game.
Vulpesoft moves on the next round of voting in the Fan Favourite category of the GDWC – Game Development World Championship and will meet other Weekly Vote winners in a battle for the crown at the end of the GDWC 2020 season.
2nd place was take by Monorail Stories by Stelex Software from Switzerland: "A minimalistic adventure game that is more about choices and interactions than mind-bending puzzles. Ordinary people in extraordinary, everyday stories about commuting, human relations and destiny waiting to be told."
3rd place went to The Innsmouth Case by RobotPumpkin Games from Germany: "A detective adventure in the style of an interactive book inspired by the fantastical works of horror legend H.P. Lovecraft. The unique mixture of horror and humor makes The Innsmouth Case the first scary-comedy-text-adventure of its kind."
The GDWC team sends congratulations to the winning team and big thanks to all Nominees and voters. The weekly votes take place each week, from Monday to Saturday and there are always six new exciting games to check out and vote for. This week's vote is already live on the event website at thegdwc.com.
This week's Nominees are ready to blast their way to victory:
– Leap of Champions by Leaf games & software, Italy
– Orange Cast by Team Rez, Russia
– POST VOID by Y/CJ/Y, Sweden
– Ready or Not by VOID Interactive, New Zealand
– Receiver 2 by Wolfire Games, USA
– Total Lockdown by Panzar Studio, Russia

Planetwin365 welcomes Playtech's award-winning casino and live casino software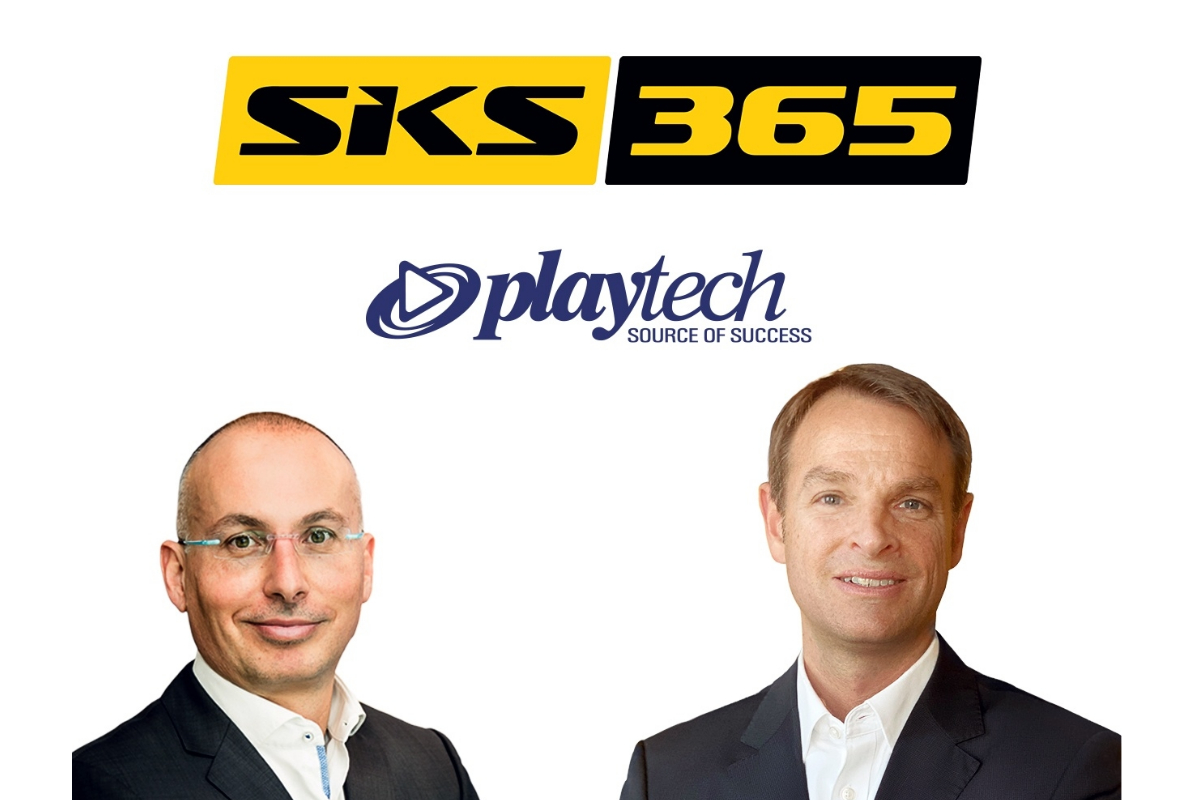 Reading Time:
2
minutes
With this prestigious new software deal between Sks365 and Playtech, the Planetwin365 customers will be able to access the most popular titles from the world's leading gaming content and software
SKS365, an international gaming and betting operator has signed a new major partnership with the world's leading gambling technology company, Playtech.
Thanks to this agreement, Planetwin365 customers will be able to enjoy Playtech's industry leading Casino suite, including access to Playtech's full line up of branded content including titles such as Justice League and the Sporting Legends Suite, all powered by the industry's most popular progressive jackpots. In addition, the Italian bookmaker will be integrating Playtech's premium Live Casino and table games portfolio, including Sette e Mezzo, Spin a Win and many more.
Playtech holds the industry's most extensive casino game portfolio and it is well known for offering one of the most engaging gaming experiences thanks to innovative content, striking graphics and excellent gameplay.
"I am proud to welcome among our partners one of the most remarkable innovators in the industry – said Alexander Martin, CEO of SKS365 – The partnership with Playtech represents another keymilestone inthe extraordinary growth of Planetwin365's Casino portfolio and further certifies the attractiveness and competitiveness of our product experience. The integration of the Playtech titles is a game changer and enables further growth in 2021."
Shimon Akad, Chief Operating Officer at Playtech, said: "Creating an unrivalled range of diverse, innovative content is a core part of Playtech's business vision – and with a carefully selected mix of branded titles original content and games backed by major jackpots, we're confident we can help SKS365 deliver an even richer, more varied experience for their players. As for Live Casino, the last 12 months having been our busiest ever in terms of new game releases, and we're confident that Planetwin365 Casinò players will enjoy experiencing some of our most innovative and engaging content yet."
Kindred Group Expands RG Commitment with Middlesbrough FC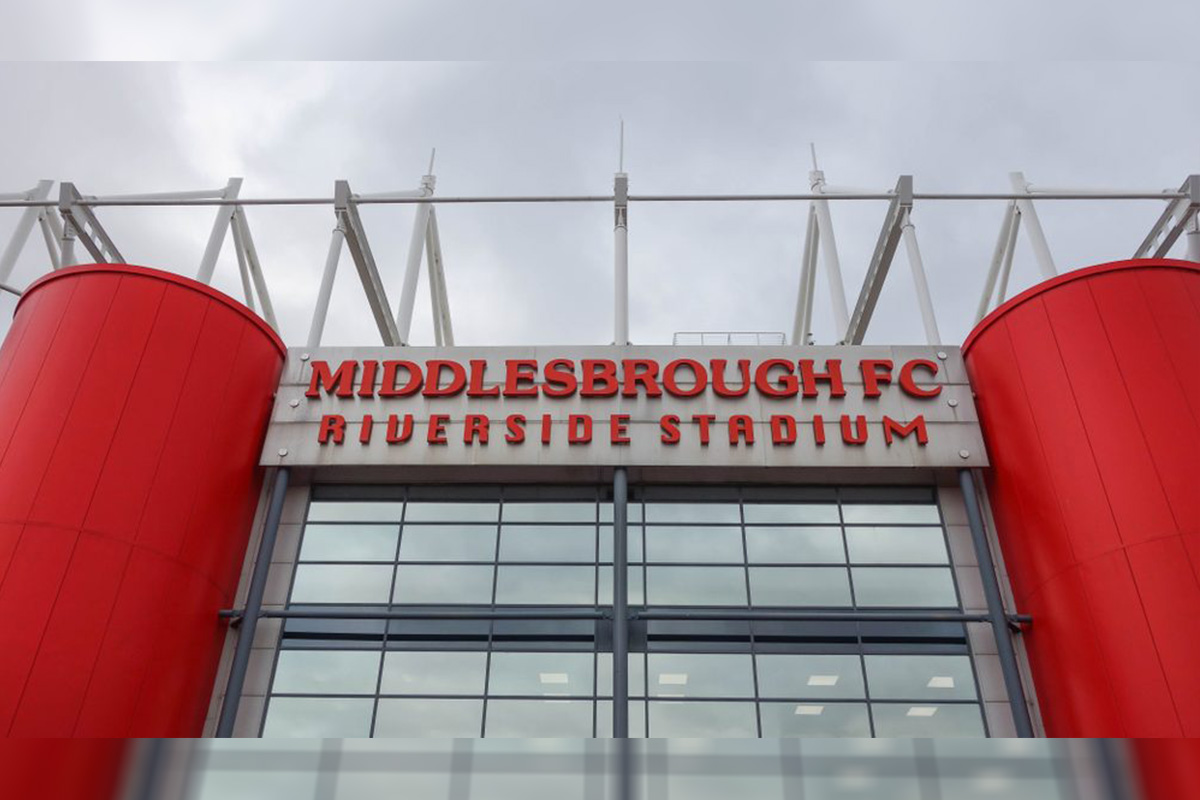 Reading Time:
2
minutes
Kindred Group has agreed a community initiative with Middlesbrough FC to promote responsible gambling message to the club's foundation and supporters.
Kindred Group is committed to promoting responsible gambling messaging via the front of shirt logo and any LED and digital advertising or marketing and their commitment to the community is expanding with this initiative.
Kindred Group has already donated their naming rights for the club's third kit to MFC Foundation and that relationship will be further strengthened with the players wearing Foundation warm-up t-shirts for a further three games this season.
A percentage of advertising rights are being donated to the Foundation and there is an increased commitment to supporting community-based initiatives.
Kindred has also pledged to donate a percentage of their hospitality and merchandising rights to the club's fans and this will be available via competitions and giveaways.
Boro head of commercial Lee Fryett said: "We're delighted in agreeing this MOU. This will offer increased opportunities for both our Foundation and our fans and is also a commitment to responsible gambling messaging. The three key pillars of the MOU and are community, supporters, and marketing and Kindred Group have made a real commitment to show their support for this."
Neil Banbury, General Manager of Kindred Group UK, said: "We are proud of this ground-breaking agreement reached with Middlesbrough Football Club. It is another example of our deep commitment to developing a new model for football club sponsorship.
"The agreement acts as a baseline for our collective work in ensuring our sponsorship benefits both the club and its communities. Kindred Group is leading the industry on this approach – and we are excited to see the partnership continue to develop in the coming months."
Helena Bowman, Head of MFC Foundation, said: "We are delighted with the ongoing commitment from Kindred to our local community. At MFC Foundation we aim to make a difference by using the power of the football club badge to raise aspirations and positively change lives.
"Kindred's dedication to supporting our community initiatives will help enhance the work of the Foundation and allow us to reach even more people through our programmes."
Catena Media strengthens strategic partnerships with Betway and other key commercial partners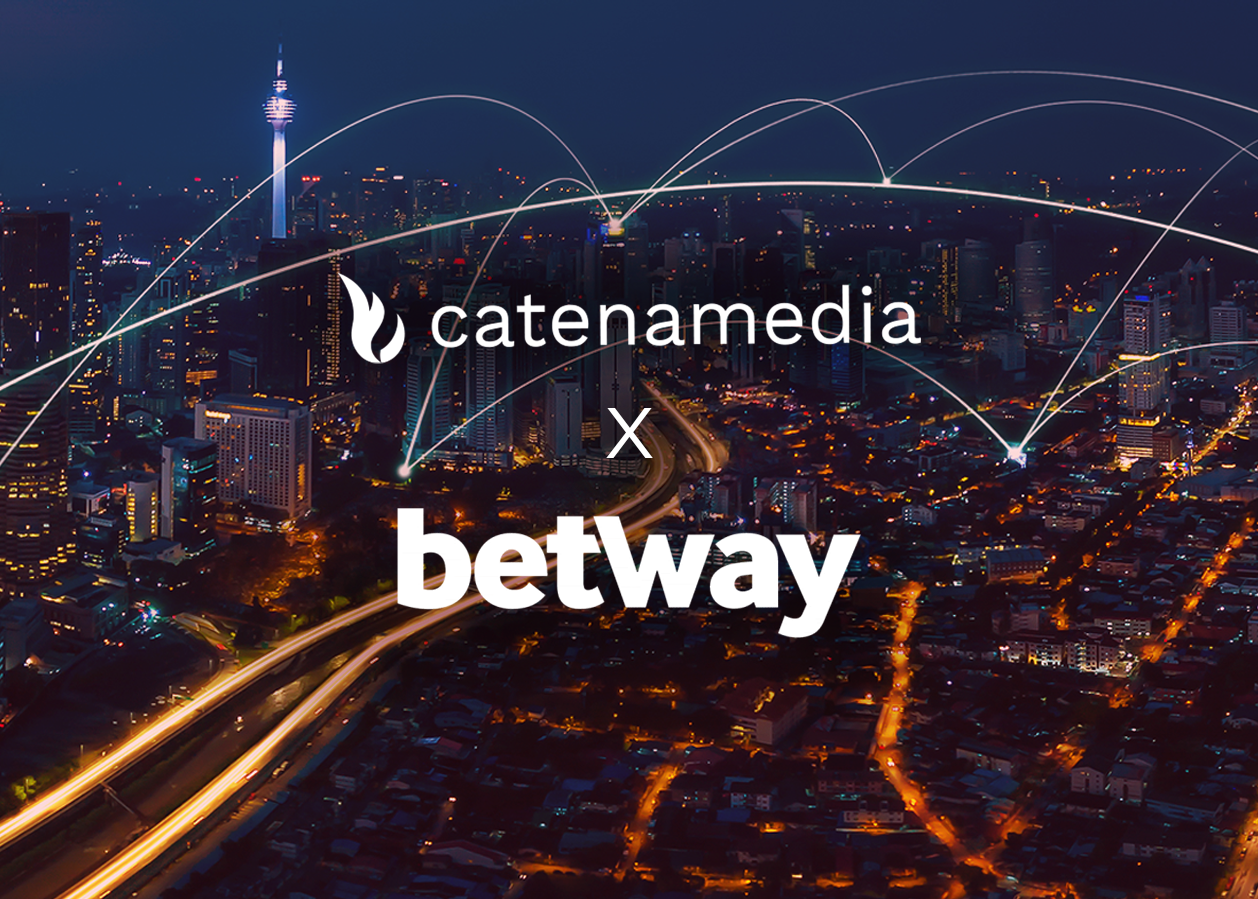 Reading Time:
< 1
minute
In a landmark collaboration, Catena Media and leading online gambling company Betway have agreed on a strategic partnership agreement covering their long-term global commercial relationship. Betway is one of the top industry operators working together with Catena Media on the basis of this new framework.
One of Catena Media's main missions as a business is to build sound and successful strategic partnerships with its partners globally. In order to further strengthen such thriving partnerships, Catena Media and leading operator Betway have enhanced the contractual framework setting out the basis of their long-term strategic collaboration globally.
Paul Adkins, Marketing and Operations Director at Betway, said: "This is a very exciting global deal which will help us achieve our targets for growth in many important territories. "With their leading operation in this field Catena are the perfect partners. "Their strategic objectives are aligned with ours, making this deal beneficial for both businesses in such a fast-paced sector. "We look forward to building on this important relationship in the future."
Gloria Cereda, Director of Commercial at Catena Media, said: "We believe that trust is a key aspect in any great relationship, and we are very happy to see that top operators like Betway are willing to build that trust together with us. This cements our already deep relationship with Betway globally to the benefit of both businesses. With our unrivalled network of market leading content sites we can provide operators with quality leads that deliver globally from the UK, to Europe, to the US and LATAM, combined with this kind of framework agreement it means local commercial deals can be done quickly and seamlessly to the benefit of all. We expect to sign more of these agreements in the future."