French Gaming Market Insights & Forecast Report 2020-2024: Focus on Lottery, VLT Machines, Sports Betting, Horse Race, Table Games & Poker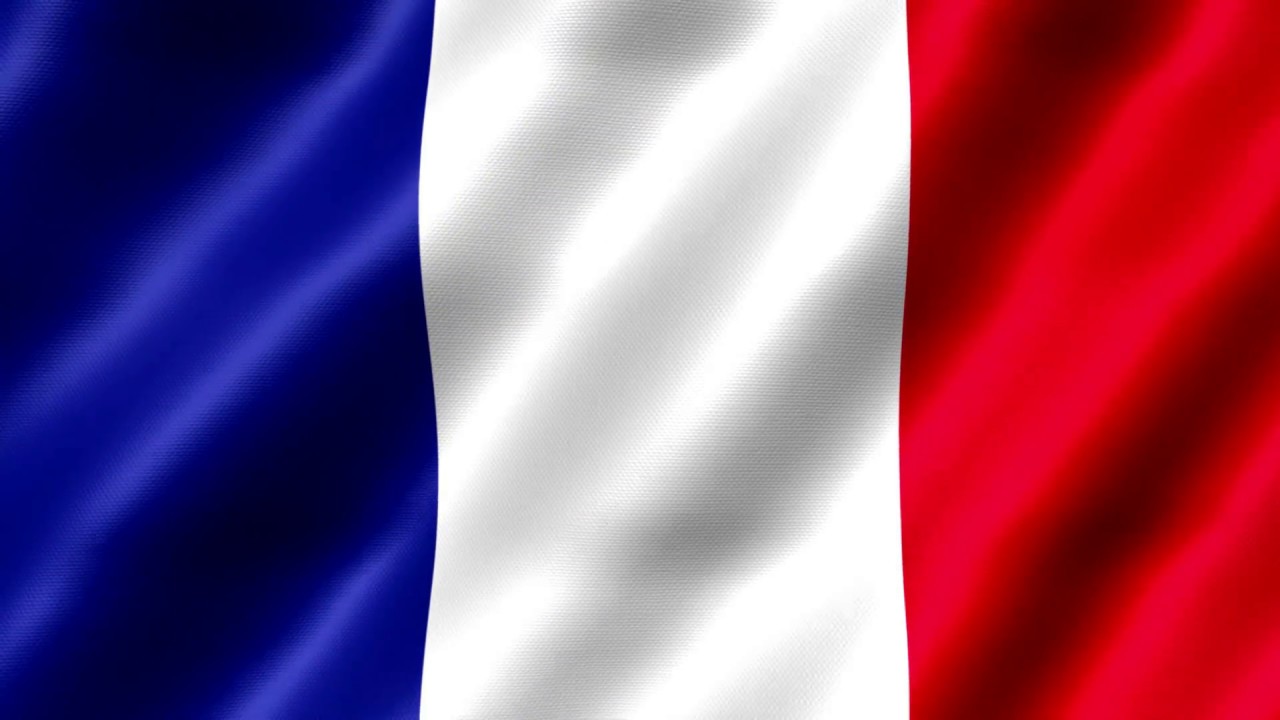 Reading Time:
2
minutes
The "French Gaming Market (Lottery, VLT Machines, Sports Betting, Horse Race, Table Games & Poker): Insights & Forecast with Potential Impact of COVID-19 (2020-2024)" report has been added to ResearchAndMarkets.com's offering.
The French gaming market is estimated to reach US$13.16 billion in 2024, growing at a CAGR of 2.29% for the period spanning from 2020 to 2024.
The factors such as rising number of smartphone users, increasing demand for internet of things, strong mobile gaming growth, growth of sports events and growing online sports betting are expected to drive the market.
However, growth of the industry will be challenged by stringent government regulations, security issues and high tax rates. A few notable trends include a growing number of online women gamblers, changing consumer gambling habits, increasing use of virtual money, adoption of VR and AR technologies and use of AI technology.
The French gaming market is segmented into lottery, VLT machines, sports betting, horse race betting, table games and poker. The French gaming market is highly dominated by lottery owing to growing interest, and the rising number of dual-income households.
The French gaming market is expected to grow in future due to rising expenditure on entertainment means, growing mobile gaming and increasing adoption of digital gaming. Sports betting represents the fastest growing market for gaming with an increase in sports tournaments and rising number of online sports competitions in the form of video gaming.
Scope of the report:
The report provides a comprehensive analysis of French gaming market, segmented into, lottery, VLT machines, sports betting, horse race betting, table games and poker.
The market dynamics such as growth drivers, market trends and challenges are analyzed in-depth.
The competitive landscape of the market, along with the company profiles of leading players (GVC Holdings Plc, FDJ and Kindred Group Plc) are also presented in detail.
Key Target Audience:
Gaming Companies
End Users
Consulting Firms
Investment Banks
Government Bodies & Regulating Authorities
Key Topics Covered:
1. Introduction
1.1 Gaming
1.2 Types of Gaming
1.3 Gaming Regulations in France
1.4 France Vs Other European Countries
2. Impact of COVID-19
2.1 Online GGR Growth
2.2 Online Growth by Product
3. French Gaming Market Analysis
3.1 French Gaming Market by Revenue
3.2 French Gaming Market Forecast by Revenue
3.3 French Gaming Market by Segment
3.3.1 France Lottery Market by Revenue
3.3.2 France Lottery Market Forecast by Revenue
3.3.3 France VLT Machine Market by Revenue
3.3.4 France VLT Machine Market Forecast by Revenue
3.3.5 France Sport Betting Market by Revenue
3.3.6 France Sport Betting Market Forecast by Revenue
3.3.7 France Sports Betting Market Mix
3.3.8 France Online Sport Betting Market Breakdown
3.3.9 France Horse Race Betting Market by Revenue
3.3.10 France Horse Race Betting Market Forecast by Revenue
3.3.11 France Poker Market by Revenue
3.3.12 France Poker Market Forecast by Revenue
4. Market Dynamics
4.1 Growth Drivers
4.1.1 Rising Number of Smartphone Users
4.1.2 Growing Online Sports Betting
4.1.3 Increasing Demand for Internet of Things (IoT)
4.1.4 Strong Mobile Gaming Growth
4.1.5 Growth of Sports Events
4.2 Key Trends & Developments
4.2.1 Growing Number of Online Women Gamblers
4.2.2 Changing Consumer Gambling Habits
4.2.3 Increasing Use of Virtual Money
4.2.4 Adoption of VR and AR Technologies
4.2.5 Use of AI Technology
4.3 Challenges
4.3.1 Stringent Government Regulations
4.3.2 Security Issues
4.3.3 High Tax Rates
5. Competitive Landscape
5.1 French Market
5.1.1 Key Players – Revenue Comparison
5.1.2 Key Players – Market Cap Comparison
5.1.3 Key Players- Online Sports Betting
6. Company Profiles
6.1 GVC Holdings Plc
6.1.1 Business Overview
6.1.2 Financial Overview
6.1.3 Business Strategies
6.2 FDJ
6.3 Kindred Group Plc.
For more information about this report visit https://www.researchandmarkets.com/r/n94o0l

WePlay Esports presents: Esports Transfers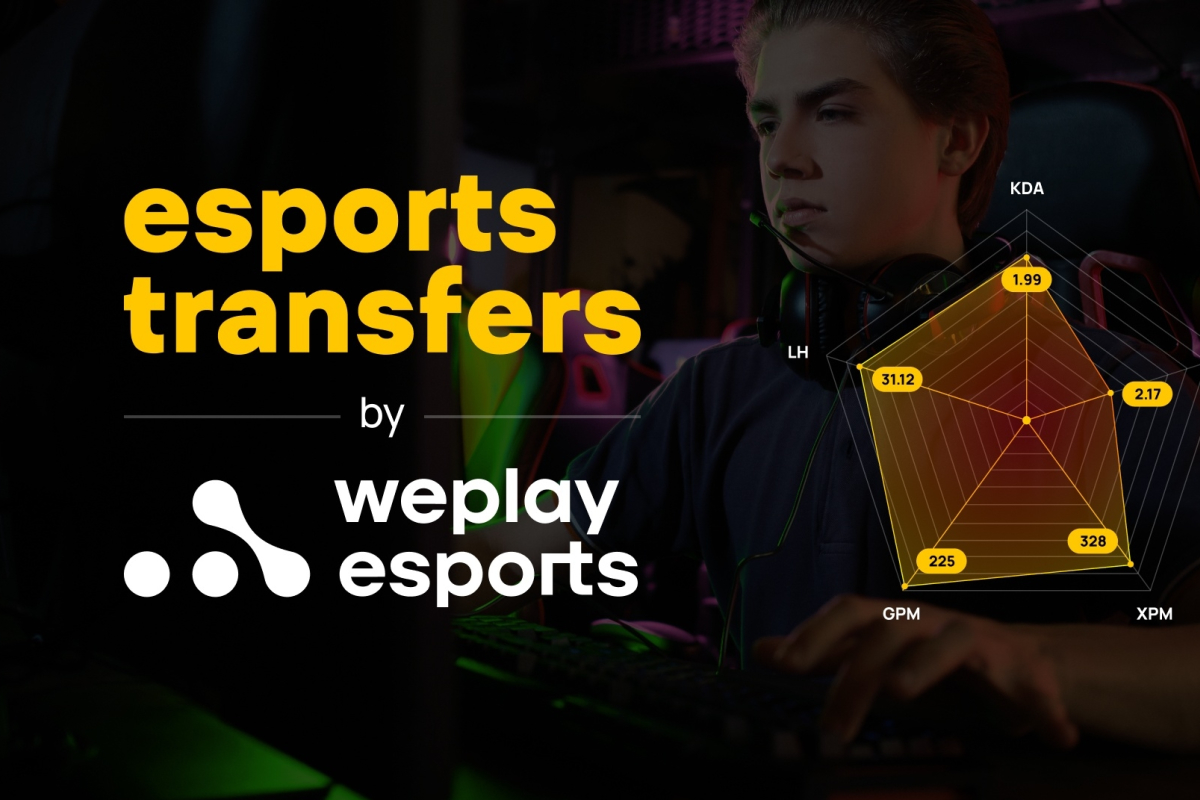 Reading Time:
< 1
minute
Esports Transfers – an objective analysis of the transfer value of esports players
Esports Transfers is a new independent platform from WePlay Esports, which will help the fans, coaches and potential investors to learn the true cost of transfers of particular esports players.

To assess the cost of the transfer, a deep analysis of both statistical and game data is carried out, achieving an accurate result for the current market conditions.

How it works

The transfer value of each player is calculated based on five points:
Leadership

Marketability

Stability

Skill

Demand
Each item consists of a large number of variables, which are assessed independently of each other and constitute the final result.
"Esports Transfers is a new addition to the portfolio of WePlay Esports global media holding company, which will help both fans and potential investors evaluate professional players based on their statistics. The kind of statistic formulae used by our service is commonplace in traditional sports. Today the platform only provides information about CS:GO players, but more competitive games will be added soon."
– says Maksym Bilonogov, Chief Visionary Officer at WePlay Esports.The WePlay Esports team has prepared an analytical video about Peter "dupreeh" Rasmussen from Astralis team! It describes in detail how much the player of the titled Danish team costs.
The Hurricane Global Group Breaks Into the Market Hurricane Global Acquires Duxcasino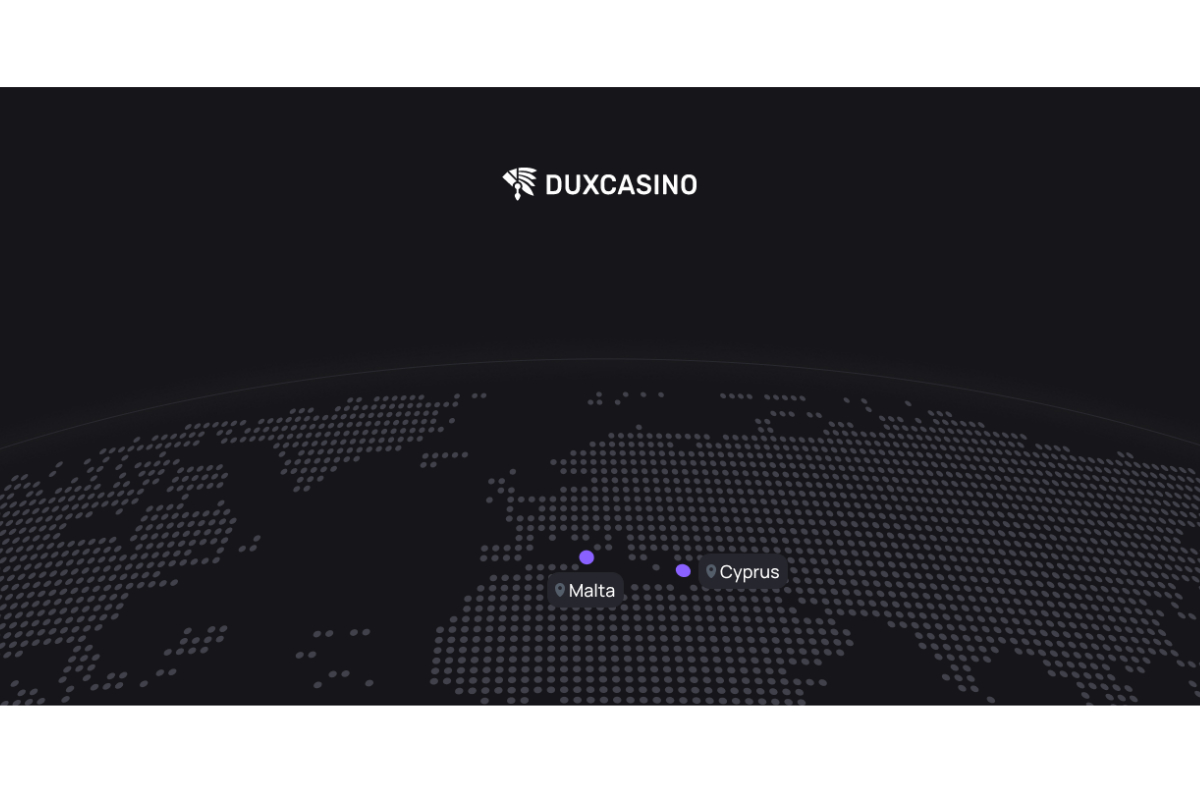 Reading Time:
2
minutes
Hurricane Global, an umbrella brand conceptualised to revolutionize the iGaming business has acquired DuxCasino. The deal between these two gaming giants is targeted at providing players with a unique gaming experience while also increasing the companies' revenue. Hurricane Global is focused on giving the gaming industry a facelift by combining top market connections with an in-depth understanding of casino operations. The company is rapidly gaining momentum in the global gambling market and its merger with DuxCasino has only further proven this. DuxCasino offers a wide variety of games and competitions, a developed VIP program, high-quality user support, several easy-to-use payment services, and endless more features that make it a fascinating brand with great traffic monetization potential.
The deal between DuxCasino and Hurricane Global provides DuxCasino with numerous benefits that will contribute to its further development. With the help of leading CRM specialists, the casino can further improve its business processes management. DuxCasino also has the opportunity to use Hurricane Global's marketing expertise to drive more traffic to its site. Thus, the acquisition helps DuxCasino to significantly maximize incoming gambling traffic and strengthen its internal product operation.
The Hurricane Global Group is a mobile-first holding of international companies. It has offices in Cyprus and Malta. United into a multifaceted structure in 2020, Hurricane Group has several core assets: The Hurricane Global Operation, Hurricane Global Ventures, and the Group's strategic partner – the Chilli Partners affiliate network.
Hurricane Global Operation is the first arm of the Hurricane Global Group. It has a structure that unites experts in product development and CRM-operations. This structure allows its partners' to maximise their earning potential through increased retention. The team consists of people who have professional experience in operation management of the most salient online casino brands in the world.
The second arm, the Chilli Partners affiliate network, brings together experts in performance marketing who have developed robust connections with the key players in the international affiliate marketing sphere.  It is a well known fact in this business that traffic is king, so Chilli Partners work hard to provide the best experience to its partners: connections, expertise, and possibility to acquire traffic more effectively by means of its analytical LTV predictive platform.
The third significant arm of the holding is Hurricane Global Ventures. The Ventures evaluates and invests in iGaming startups with a sum ranging from 1 to 5 million euros. The collaborations will ensure mutual long term profitability. Consulting and assisting projects in legal, accounting, and HR issues, Hurricane Global Ventures' policy is not to interfere with operational management. All strategic and tactical decisions are made by the creators of the project only.
Dan Bilzerian Joins Team GGPoker & Celebrates With $100,000 Birthday Freeroll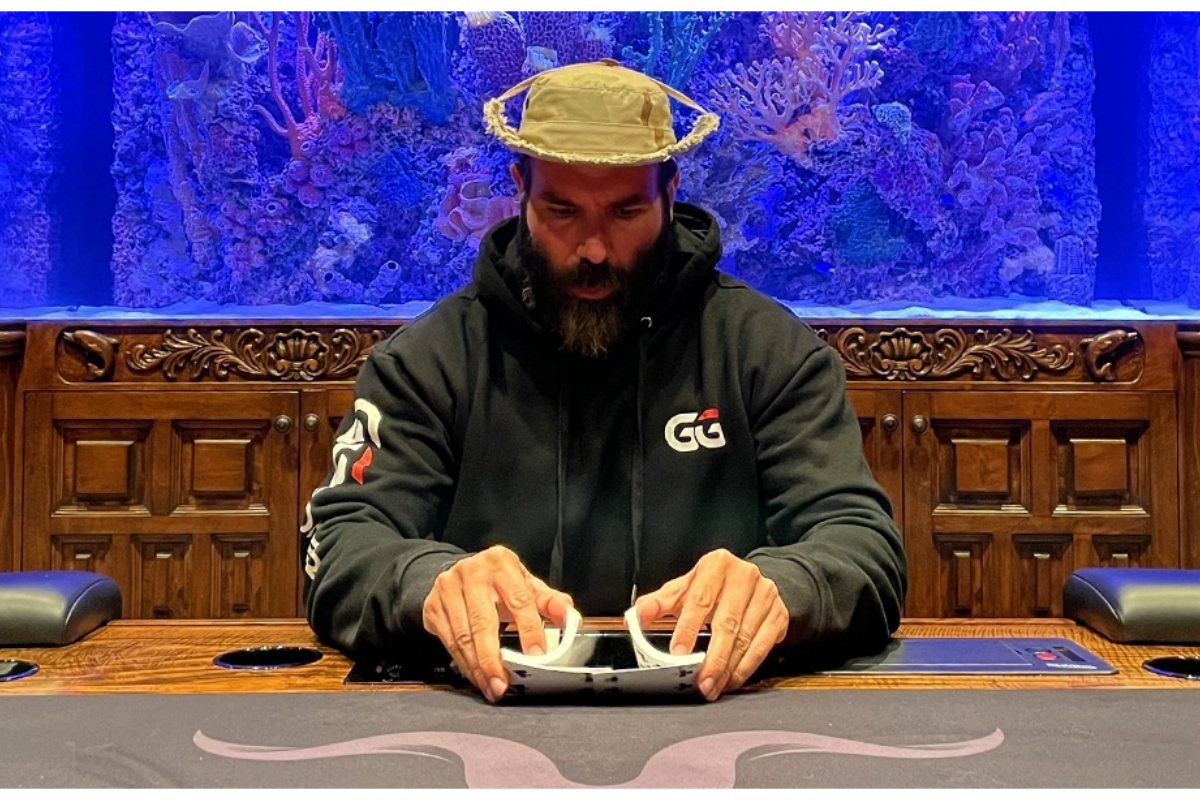 Reading Time:
2
minutes
King of Instagram's 40th birthday bash planned for Monday, December 7
Dublin, Ireland (December 3, 2020) – GGPoker  announced that Dan Bilzerian has joined Team GGPoker as a brand ambassador. One of the world's most recognizable poker players and social media influencers, with over 32 million followers on Instagram, "Blitz" will represent GGPoker live and online.
To celebrate the news, the online poker room will host a special 40th birthday party for the 'King of Instagram' on December 7 in the form of a $100,000 Birthday Freeroll poker tournament. This free-to-enter poker game is open to all new GGPoker players that sign up using code BLITZ40 and deposit $10 or more.
What: Dan's $100,000 Birthday Freeroll
When: Monday, December 7 at 17:00 UTC
How To Enter: Sign up using code BLITZ40, deposit at least $10 and use your ticket to register for the freeroll tournament
Tournament Prize Pool: $100,000
The winner will receive a first prize of at least $10,000, and in addition will receive a $3,000 buy-in to be used in a once-in-a-lifetime heads-up series vs Dan!

At least 50% of the field will win cash prizes
Extra Bounty Prizes:
Knock Dan out to win an all-expenses paid trip to Las Vegas in summer 2021 to party with him

Knock any other Team GGPoker player (ambassador or GGSquad member) or one of Dan's special guests (check out GGPoker on Twitter for full list) to win a Spin & Gold bundle ($200 value) or $1,000 in cash for one lucky winner
"In these crazy times, GGPoker is the best option to get my poker on – they cater to the recreational players and that's the future of poker, not a bunch of math nerds," said Dan Bilzerian. "I've battled guys from the $2 buy-in to the $200,000 buy-in tables at GGPoker, and will be working with GG to make cash game tables even better for the average player out there."
"Dan joining Team GGPoker is a huge win! No one in poker has a bigger reach than Dan," said Daniel Negreanu, GGPoker ambassador. "He has won millions in cash games and isn't afraid to get into the mix against the sharks in the high-stakes streets at GGPoker!"
New GGPoker players are also eligible to claim the poker room's Welcome Bonus, earn even more rewards with the Honeymoon for Newcomers promotion and automatically join GGPoker's Fish Buffet loyalty program, with regular cash prizes on offer.
For full details on Dan's $100,000 Birthday Freeroll, please visit: https://promo.ggpoker.com/bilzerian-birthday-freeroll