EU Ranked: The Sports Betting Capitals of Europe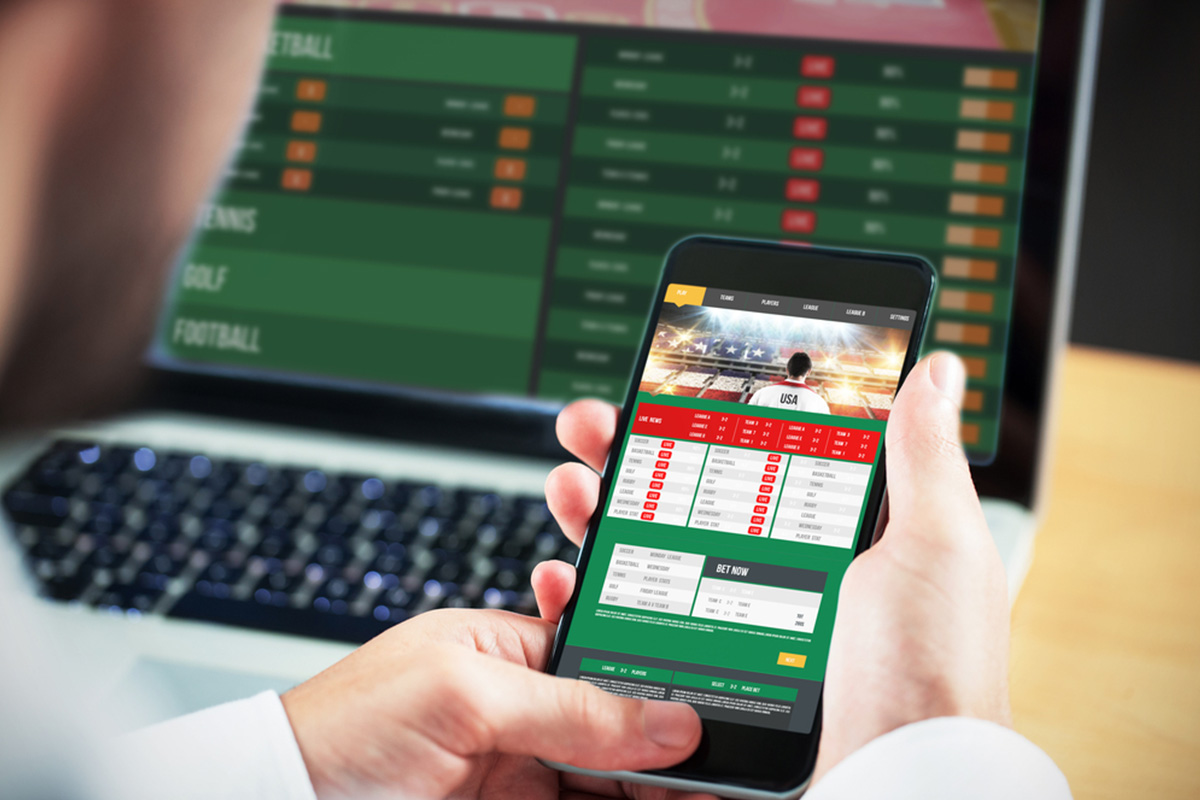 Reading Time:
2
minutes
Recent +2,850% surge worldwide in people asking, "new sports betting sites…"
Google searches like "sports betting" currently highest in MALTA
Ireland, Cyprus and Romania among TOP countries in Europe for sports betting
Slovakia, Germany and Poland among BOTTOM countries in Europe for sports betting
Google searches for sports betting online are highest in Sweden and Ireland
There has been a recent +2,850% surge in searches for "new sports betting sites Hungary", according to Google Trends. Which led TopRatedCasinos.co.uk to ask, what European countries are most interested in sports betting?
To find the sports betting capitals of Europe, TopRatedCasinos inputted several keyword variations into the keyword analytics section of SEMrush. 27 EU countries were inputted and analysed individually and searches per capita were considered, before final results were listed, to make findings more accurate*.
Interestingly, TopRatedCasinos' research found that although Google Trends shows an increase in sports betting in Hungary, Hungarians are among the least interested in placing a bet on sporting events, ranking 20th overall for interest around the sports betting topic, with only 0.43 searches on average per 1,000 population.
The Results
TopRatedCasinos found average monthly searches like "sports betting" are currently highest per capita in Malta. In fact, in the last 30 days, there have been 2,420 individual searches around the topic, which equates to 5.48 searches on average per 1,000 population.
This is followed by high search results per capita in Ireland and Cyprus, with 16,610 and 3,470 sports betting searches on average per month, respectively.
At the other end of the scale, we find countries like Slovakia, Germany, and Poland.
In Slovakia, there are 1,690 searches (0.31 searches per 1,000 population) a month containing keywords like "sports betting."
While in Germany and Poland, we find interest around the sports betting topic to be seemingly very low in accordance with population size. Germany for instance only had 0.29 searches on average per 1,000 population.
Methodology
To find out the sports betting capitals of Europe, TopRatedCasinos inputted several keyword variations into the keyword analytics section of online visibility and marketing tool SEMrush. The variations included: "sports betting", "sports gambling", "bet on sports", "online sport bet" and "online sports gambling". Results for all 27 EU countries were inputted and analysed individually before final results were listed. All 27 EU countries were ranked in accordance with searches per capita, to make findings more accurate.
https://www.worldometers.info/ was used to get the estimated population size of all 27 EU countries considered.
Goat Gamez, the studio founded by Movie Games and Robert Lewandowski, announces the game Sports: Renovations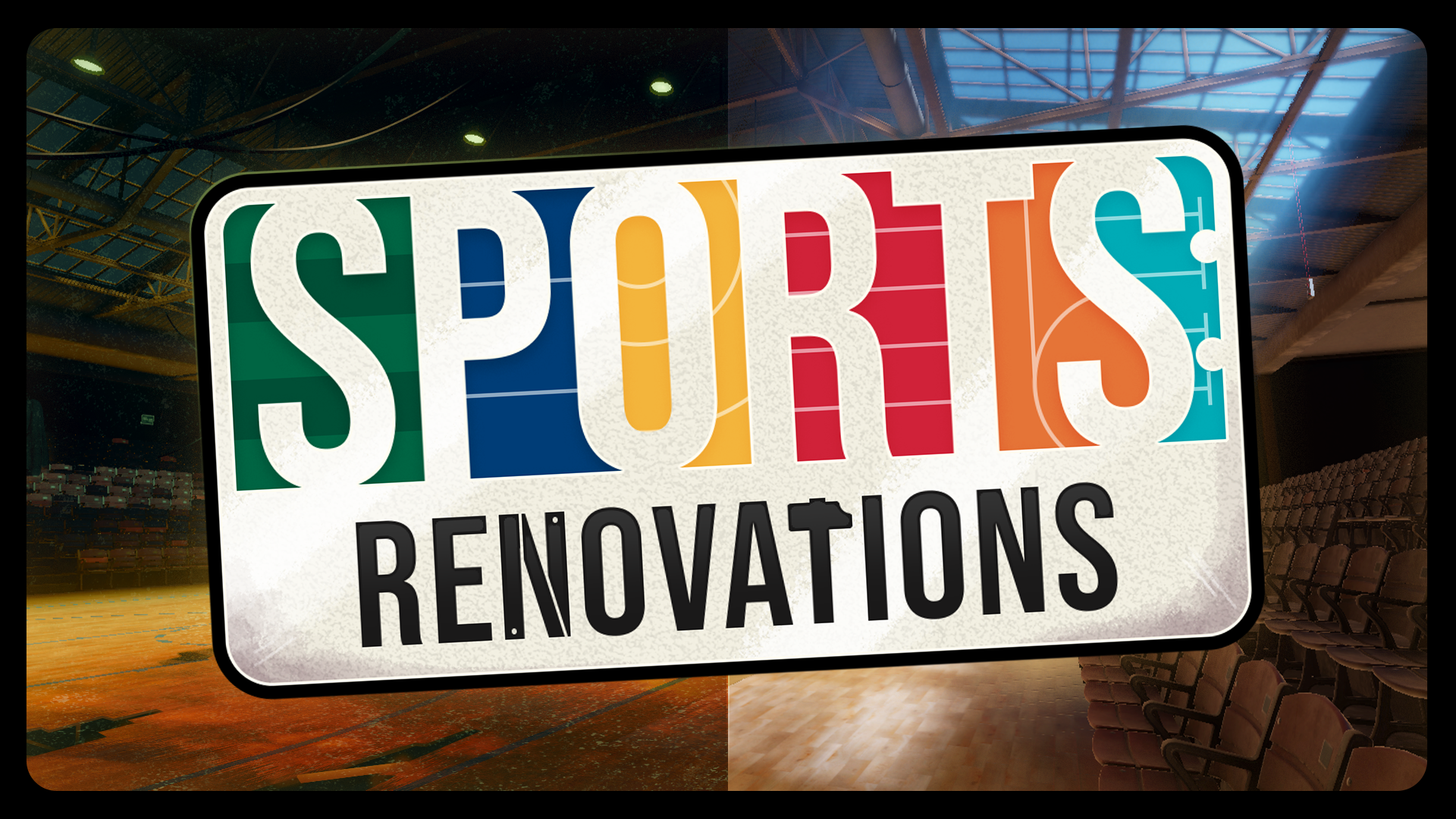 Reading Time:
2
minutes
Movie Games S.A., a games publisher listed on Warsaw Stock Exchange, has officially announced the game Sports: Renovations. The game is produced by Goat Gamez S.A., a company founded by Movie Games and Robert Lewandowski. The announcement will be accompanied by a trailer featuring Robert Lewandowski and a page on the Steam platform.
Sports: Renovations is a first-person simulator in which the player takes on the role of the person responsible for renovating deteriorating sports facilities and restoring them to their former glory. The player's task is to raise the money needed to renovate a basketball court in their hometown by carrying out other renovation tasks.
The player will be responsible for the entire renovation process – from collecting and disposing of rubbish, to painting the walls, assembling the sports instruments and furnishing the interior. The player will learn how such facilities are built and will have the opportunity to assemble, for example, a boxing ring, a climbing wall or a turf, as well as paint the ice of a hockey stadium. For each completed task, the player will receive a 'souvenir', a kind of trophy, which they can place in a special room in their headquarters. The headquarters can also be upgraded. By unlocking new rooms, the player will gain new benefits or gain access to side missions.
– We are extremely proud of this project – says dr. Piotr Kubinski, CEO of Goat Gamez. – Each level has been thought out down to the smallest detail. There is a unique story associated with each sports facility, which the player, like a detective, puts together while renovating the building. Everything the player comes across during a mission, from the tattered posters on the walls to the flyers and letters scattered on a desk, is relevant to the game's plot.
– We are delighted to have the support of Robert Lewandowski, Poland's most famous footballer and co-founder of Goat Gamez. He has expressed his interest in Sports: Renovations and intends to personally promote the game – comments Piotr Gnyp, CMO of Movie Games.
The release of Sports: Renovations on PC is tentatively scheduled for 2023, but the final date will be influenced by production and marketing considerations
SIS signs landmark 24/7 racing deal with BetConstruct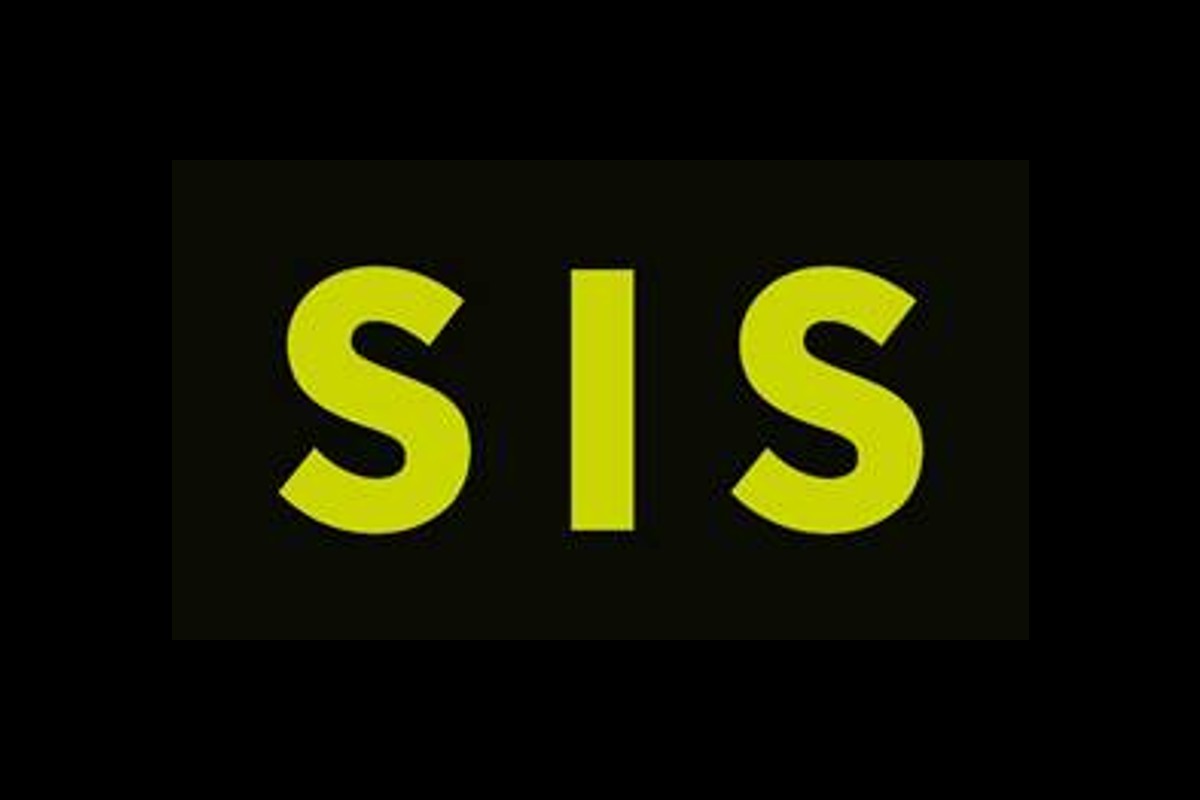 Reading Time:
< 1
minute
SIS (Sports Information Services), the leading multi-channel supplier of 24/7 live betting services, has signed a deal to integrate its offering onto the platform of leading global provider BetConstruct, starting with its 24/7 Live Racing Content.
The landmark agreement brings high-quality racing content from around the world to BetConstruct's extensive network, adding significant value for the provider's operator partners. BetConstruct is a global award-winning technology and services provider for the online and land-based gaming industries and its platform boasts a vast network of global operators.
The deal represents an important step within the stated ambition of SIS to further develop relationships with leading platforms.
Following completion of the integration process, BetConstruct's partners will gain access to 24/7 Live Racing Content that provides operators with profitable short-form content throughout the day. The content comprises an annual total of over 35,000 horse races and 38,000 greyhound events, taking place at over 170 racecourses across five continents. All racing content is supplied as an end-to-end solution including live streamed pictures, data, commentary, on-screen graphics with betting triggers along with an extensive range of markets and prices.
This delivery of profitable short-form content throughout the day offers a betting event every three minutes, with the BetConstruct agreement further boosting the ever-growing number of leading operators that benefit from SIS' revenue-boosting services.
Andy Kelly, Commercial Manager (UK & Europe) at SIS, said: "We've been extremely open that SIS has a strategic goal of strengthening its partnerships with platforms and distributors. BetConstruct has an excellent global reach that allows for significantly more operators worldwide to have access to the best racing products on the market. It has also been a pleasure working with the BetConstruct team and I am looking forward to a long and successful partnership."
Kwalee Reaches One Billion Mobile Games Installs Milestone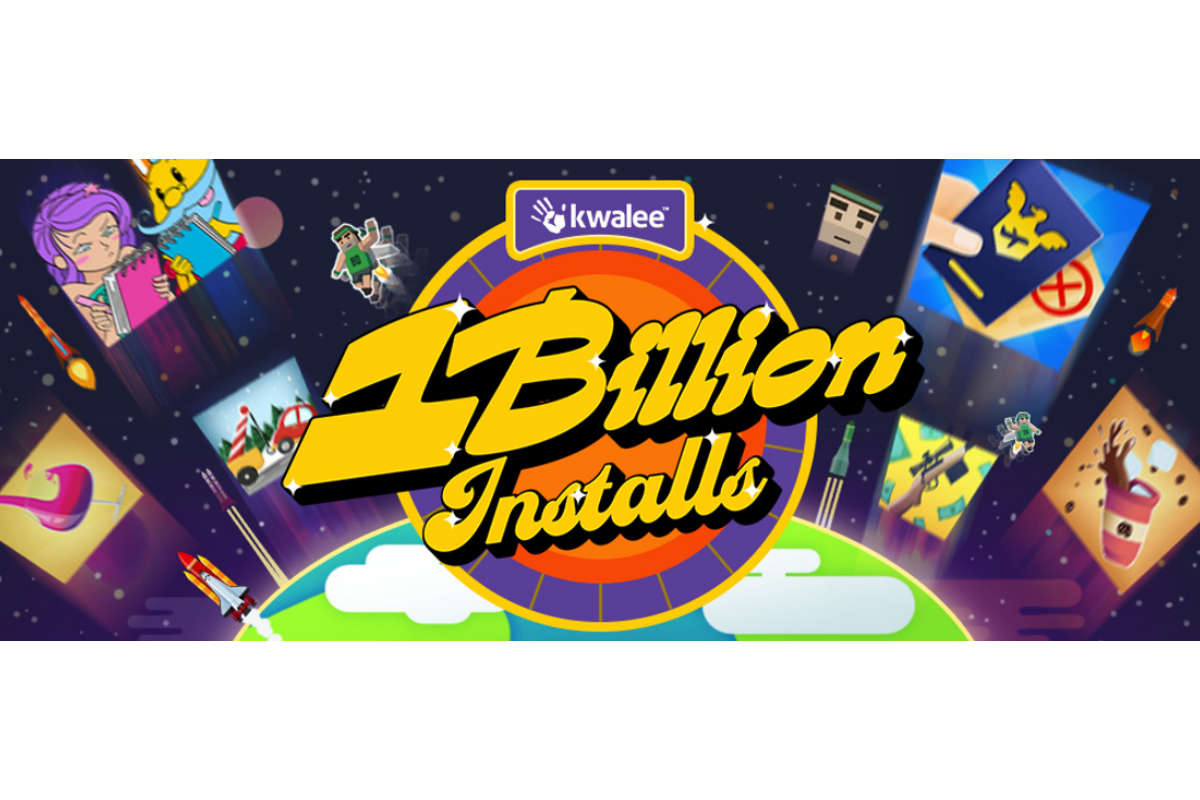 Reading Time:
2
minutes
Kwalee, a leading global game developer and publisher, is ecstatic to announce that its mobile app games portfolio has reached the much-anticipated milestone of 1 billion installs. This achievement is a testament to the hard work and dedication of the entire Kwalee team, partners and the support of its loyal players. Kwalee games have been downloaded on every continent – even Antarctica.
Founded in 2011, Kwalee has become the leader of hypercasual mobile game development in the UK, and its success prompted the company to open studios in India, China, and Portugal. It has consistently delivered fun and innovative titles such as Draw it, Teacher Simulator, and Airport Security. Kwalee has over 45 chart-topping games, and with over 200 million installs last year alone, it has accelerated towards the 1 billion install milestone.
Kwalee CEO, David Darling CBE, says, "We're elated to reach this milestone. As a founder of Kwalee and someone with a long history in the games industry, it's incredibly rewarding to see us reach this level of success. I've always been passionate about creating games that bring joy and entertainment to people, and to have reached one billion installs is a clear indication that we've been able to achieve that goal.
We've always believed in the potential of mobile games as a medium to connect people from all walks of life. I'm incredibly proud of our team and their work to get us to this point, and I'm excited to still be playing Kwalee games when we hit 2 billion installs."
First introduced in 2017, Creative Wednesdays was one of the defining innovations that enabled Kwalee to achieve this astronomical success. Team members in all parts of the business are given the freedom to pitch games and share in the profits if they become a success. Every week, in addition to hearing new pitches, the full Kwalee team gathers in person and remotely to share news, trends and play a new game together. This creative culture has helped Kwalee attract top talent, with the team reading tens of thousands of applications a month for its many remote and hybrid vacancies.
In addition to the success of games developed in-house, Kwalee has built a strong community of third-party game developers from around the world. Games such as Rocket Sky, Let's Be Cops 3D and Build Your Vehicle were all developed by independent studios. They partnered with Kwalee to benefit from industry-leading marketing, monetisation, funding and development guidance from Kwalee's expert hypercasual and casual teams. Developers are encouraged to sign up to Kwalee's Publishing Portal to access free coaching and game testing.
Its strong marketing credentials and commitment to collaborate closely with talented game developers have made Kwalee the partner of choice for established and up-and-coming mobile game developers. Over a tenth of its billion installs have come from publishing external developers, with a success rate recognised by industry awards – Kwalee won Publisher of the Year at both the TIGA and Mobile Game Awards in 2022.
On this special occasion, Kwalee thanks its players, developers, and in-house teams who have driven this success. The company is thrilled to continue growing and expanding its community of players and is looking forward to many more years of successful mobile, PC and console game development.