BMM Testlabs debuts a virtual experience on bmm.com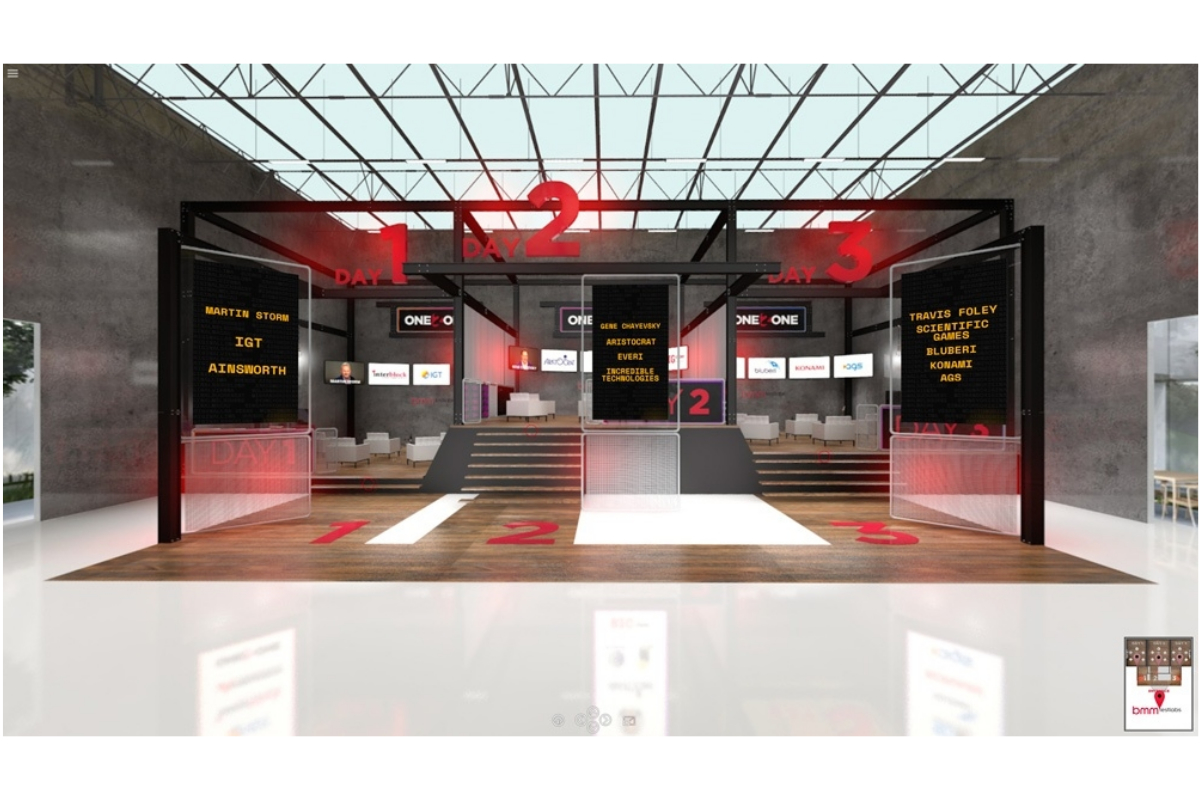 Reading Time:
2
minutes
BMM Testlabs, the world's original gaming test lab, and product compliance consultancy, is pleased to announce the formal launch of a new virtual experience on bmm.com/one2one that coincided with the Global Gaming Expo (G2E).
Visitors to bmm.com/one2one will now be able to experience BMM virtually and have access to all of the webinars that were broadcast during BMM's One2One G2E webinar program in early October, on-demand. Fifteen manufacturers took part in the series, including Scientific Games, IGT, Aristocrat and Interblock, to name a few. Viewers to the virtual experience will be able to watch all of the presentations at their leisure and gain in-depth updates on partners' products, insights into their post-COVID recovery strategy and emerging technology solutions.
Martin Storm, BMM's CEO, commented, "Undoubtedly, 2020 has been very challenging, both professionally and personally for most people, but I am incredibly proud that BMM has not just adapted to the changes we have had to make but embraced them. We have continued to provide all our stakeholders with committed support; our customers with our renowned services; have provided a constant stream of news and views through our webinar series; and we have now added this incredible virtual experience for our customers."
Travis Foley, BMM's CTO, commented, "Over the past few months, BMM has been diligently working on providing new and unique opportunities to connect and engage with industry partners across the globe. Although we could not be together in-person for G2E this year, BMM remains steadfast in our commitment to creating, establishing, and setting the gold standard for gaming lab excellence across the industry."
Storm concluded, "BMM's webinar series and One2One webinar event have enjoyed unprecedented success. In a world where travel has become impractical, BMM's webinar series and remote technology continues to provide regular, relevant updates and insightful commentary online. We will continue to provide that advice and knowledge lifeline as the world continues to fight COVID-19."

Stakelogic Live needs YOU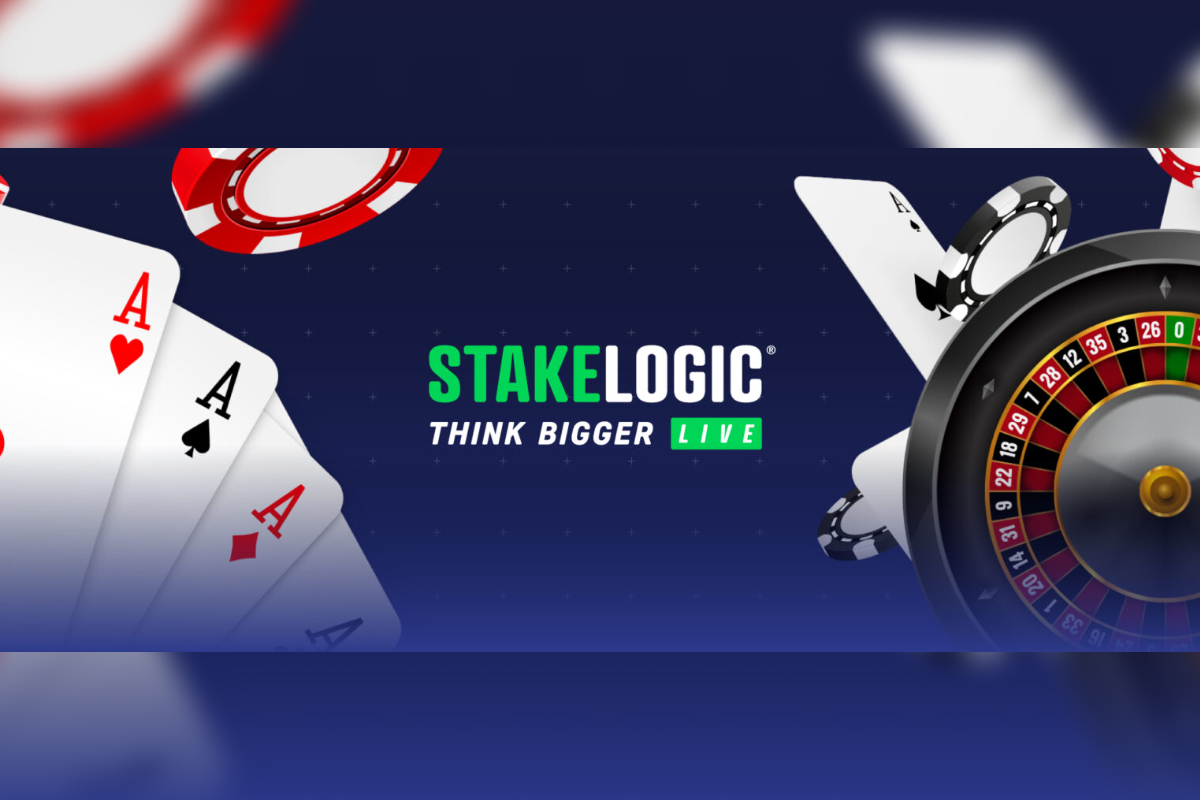 Reading Time:
2
minutes
Innovative live casino provider launches major recruitment drive as it looks to add more than one hundred game presenters to its fast-growing team in Malta
Stakelogic Live, the live casino division of popular online casino content provider, Stakelogic, has kick-started a massive recruitment drive in Malta where it is looking to add more than 100 game presenters to its fast-growing team.
Stakelogic announced the launch of its live casino arm earlier in the year, and now it is scaling the business with more tables and more highly trained dealers as part of efforts to become the number one live casino content provider in the market.
All Stakelogic Live games have been designed and developed in-house and are streamed from a state-of-the-art studio in Birkirkara, Malta, which also includes high-definition cameras, powerful microphones and the latest broadcast technologies to deliver a superior player experience.
Stakelogic Live currently offers multiple tables across roulette, blackjack, game shows and baccarat with plans to rapidly scale its operation over the coming months. Each table is set against a glamourous and opulent background and is run by a highly trained dealer.
Dealers host the game and interact with players to create an authentic, real-world casino environment but with the convenience of online play. Stakelogic Live is calling on game presenters interested in joining its team to get in touch.
The launch of the recruitment comes shortly after Stakelogic Live debuted a brand-new corporate website as part of wider efforts to capture the company's transition from a B2B slot studio to a provider of casino content for all stakeholders including players.
Anthony Sammut, Head of Stakelogic Live, said: "This is a massive recruitment drive and showcases our commitment to the live casino vertical where we plan to take the market by storm in the exact same way as we have done with our modern video slot and classic slot games.
"We believe that the quality of our game presenters is a major factor in what sets our live casino content apart from our rivals and that is why we are looking to work with the absolute best dealers in the business. If you think you fit the bill, then please do get in touch."
AppGallery to Provide Full-Spectrum Support, Expansion Opportunities, and Innovative Tools to Gaming Developers Globally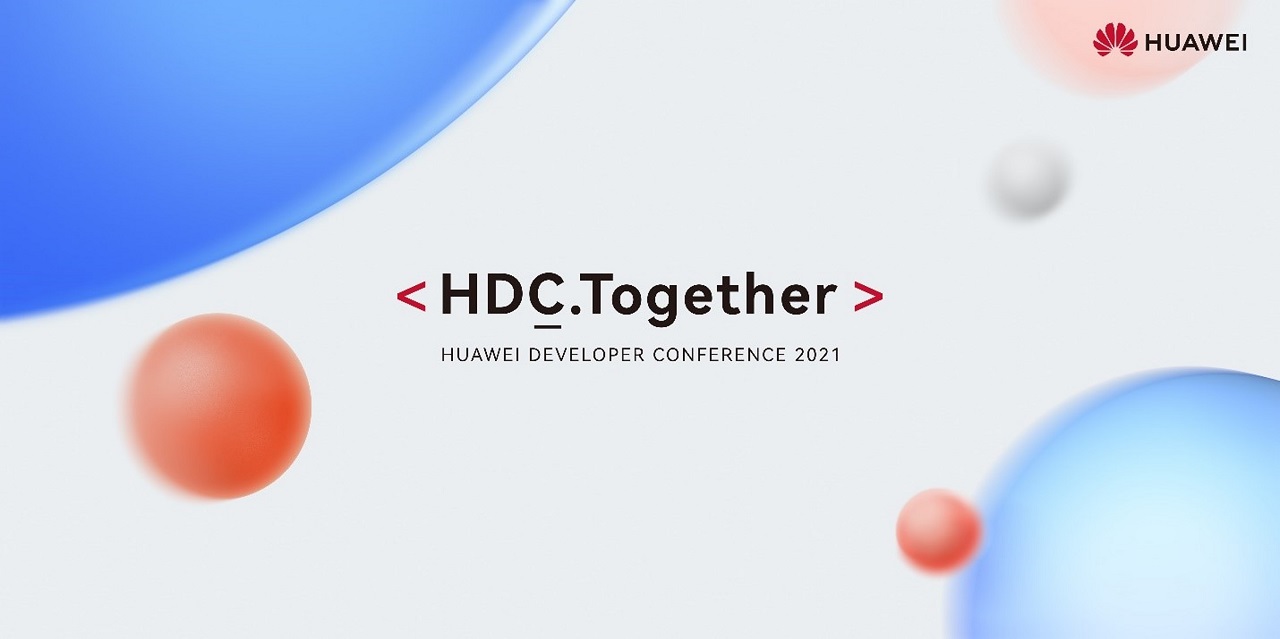 Reading Time:
2
minutes
Huawei reaffirmed its commitment to helping developers drive innovation, disruption and business expansion, offering new tools and technologies to empower them to create new and unique experiences for gamers globally. 
Speaking at the conference, Alexandre Salem, Global Director, Global Partnerships & Eco-Development Business Department at Huawei, shared the growing gaming trends that developers should be aware of, as well as the solutions and opportunities that AppGallery can provide to help them to grow and succeed overseas. 
"The pandemic has changed the way people view gaming as a mainstream form of entertainment, resulting in a growing momentum of mobile gaming. This is very positive for the industry," said Alexandre. "We want developers to help fuel this growth, which is why we're working with them to realise their true innovation potential. Through AppGallery, they can bring help to next-level experiences to consumers and shape the way users consume content." 
Pandemic supercharges momentum of mobile gaming adoption amongst consumers 
During the session, Alex shared how gaming has grown in momentum over the past year, turning into a US$175 billion industry in 2020, with mobile gaming the fastest-growing segment. Now accounting for 48% of all gaming revenues in 2020, it's up 13% from the previous year. In terms of player base, the momentum is also very positive. In 2020 there were more than 2.8 billion players globally, an increase of 6.4% compared to 2019. 
This is complemented by the growing number of games available on AppGallery, making Huawei a true powerhouse of mobile gaming. With consumers increasingly looking to mobile apps for convenient, innovative, and fun gameplay options, Huawei is uniquely positioned to help developers and publishers create new and unique experiences through its suite of tools, services and resources available. 
Empowering developers to create new and unique gaming experiences 
Huawei constantly collaborates with the brands and gaming developers globally, such as game developers Playrix and Gameloft, to ensure consumers experience new and unique ways to play, with access to the wide range of mobile games available. 
AppGallery is committed to providing developers in the gaming sector with the technological capabilities, full-spectrum support, and commercial opportunities they need to succeed in an increasingly complex and competitive environment. Alex highlighted four key pillars that provides attractive value propositions for developers and publishers to partner with AppGallery – scale, speed, discoverability and monetisation, as well as availability for high-touch support. 
With scale, AppGallery possesses extensive distribution capabilities to over 560 million monthly active users. The platform also provides speed in terms of simple Huawei Mobile Services (HMS) integration, along with easy-to-use and powerful tools to assist in development and publication.  
Leading mobile game developer Gameloft for example worked with AppGallery to launch over 11 games on the platform, including four major games such as Asphalt 9 Legends, March of Empires, War Planet Online, and Dragon Mania Legends. The close partnership created a console-like gaming experience for consumers and resulted in an over 70% increase in downloads in the first three months of launch.  
Extensive support for developers looking to expand beyond their home markets 
Through the full suite of services such as AppGallery, Petal Search, Petal Maps, and HUAWEI Ads, Huawei offers developers the resources needed to increase discoverability, and develop monetisation strategies. AppGallery also provides high-touch support through offices across 170 countries and regions globally, six developer service centres, and tailored partner marketing for over 5.1 million registered developers. 
Playrix, developer of all-time hits such as Gardenscapes and Homescapes, partnered with AppGallery for its series of game launches and received full end-to-end support, including implementation of HMS Core Kits and promotions through Huawei Ads. This resulted in a series of successful launches globally with a strong download performance. 
To help developers navigate and successfully launch their apps in overseas markets, Huawei also offers overseas developers all-rounded assistance, from policy consulting to product localisation, to support user acquisition and monetisation. With over 10 years of distribution experience in China, AppGallery is well-placed to help international developers unlock business opportunities and succeed in the expanding Chinese market.  
"One of our underlying priorities is to offer more choice of domestic and global apps to Chinese consumers," said Alex. "Our extensive user base in the Chinese market and in-depth understanding of the domestic app marketplace and user characteristics also mean we can help international developers to identify obstacles and challenges accurately and efficiently."
It's an all-rounder! Ezugi bowls up a winning combination with their new game Cricket War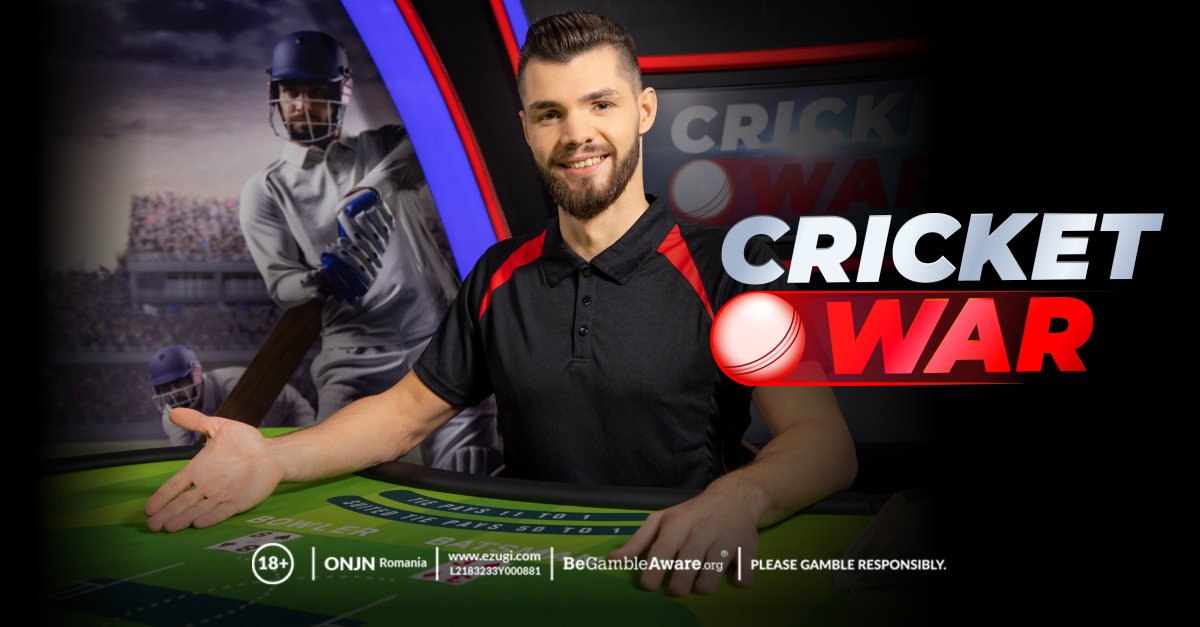 Reading Time:
2
minutes
Ezugi has announced the launch of a brand-new card game, Cricket War. Business Development Director, Pang Goh comments on the new product being a celebration and a show of appreciation to cricket loving players.
After almost 10 years in the industry, Ezugi now operates from various global studios with over 20 different game types, and has partnerships with more than 200 operators worldwide. Part of Evolution since 2018, Ezugi now looks to continue to expand its presence in the Indian market – the first step is this new game release that will particularly appeal cricket sports fans.
Cricket War is a fast-paced, two-card game. Based on the hugely popular Casino War concept, the rules of the game are simple, but the experience is brimming with excitement. Only two cards are dealt – one for the Bowler and one for the Batsman. The aim of the game is to predict which one will receive the highest card, or whether they will tie. Created for world-wide cricket fans in mind, special attention has been placed on the game's surroundings in order to provide the players with the ultimate live casino and sports atmosphere.
The game will feature a specially designed cricket ground table felt, and the overall unique sports environment will be enhanced by the sports arena surrounding and dealer uniforms. Upon entering the game, players will be able to see live betting statistics and bead roads, to assist in predicting the outcome of future rounds.
Pang Goh, Business Development Director at Ezugi, said: "Our aim at Ezugi is to understand different markets to their core. We want to know where their passions lie, and what players in those markets would benefit from. For the Indian market, one of the greatest passions is definitely cricket. So, it made sense to boost our card game variety and to appeal to Indian live casino players with the launch of Cricket War. It's going to be an exciting release – it's a simple and captivating game format that will give our players an authentic cricket stadium experience, in an online casino environment."