Children from over 100 countries to take part in Football for Friendship eWorld Championship: final results of draw announced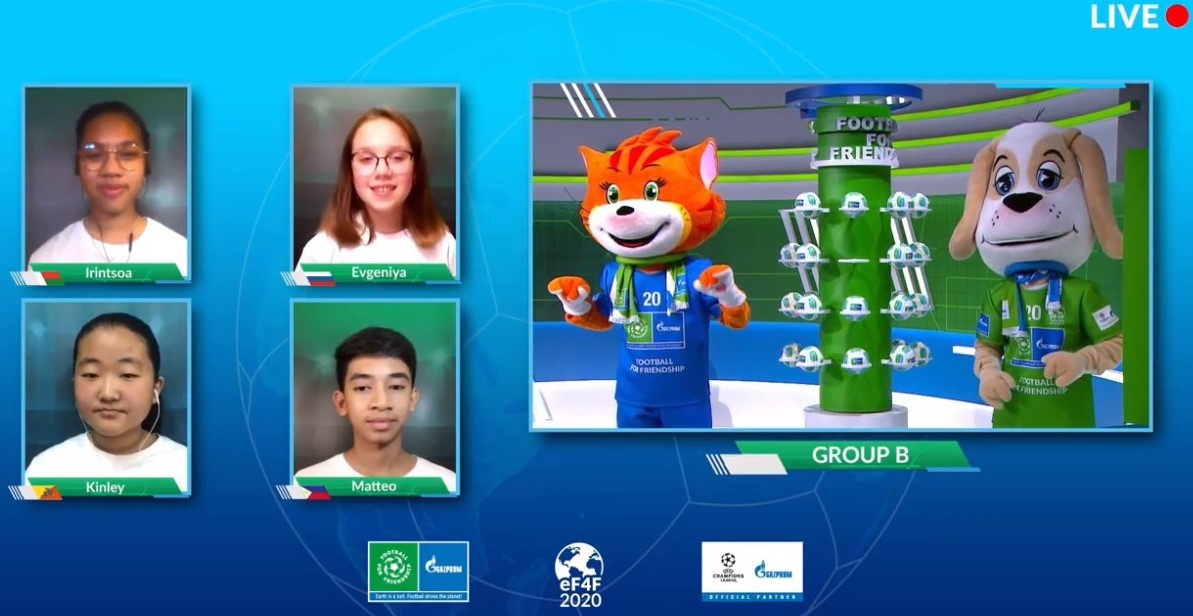 Reading Time:
4
minutes
On November 27, as a result of an online draw, 32 international teams of the annual Gazprom International Children's Social Programme Football for Friendship Championship were determined. Children from all over the world will compete for the title of Football for Friendship World Champions and for tickets to the 2021 UEFA Champions League Final in Istanbul. For the first time ever, the draw was conducted live by Young Participants, and the broadcast's special guest was the legendary football player Roberto Carlos.
Matteo de Venecia (Philippines), Kinley Deki Yangzom (Bhutan), Irintsu Rakotomamoni (Madagascar), and Evgenia Gorbunova (Russia) selected 32 international teams (8 groups of 4 teams each). In keeping with tradition, the teams took the names of rare animal species.
Distinguished guests and ambassadors of the project – World Cup winner and 3 times UEFA Champions League Winner Roberto Carlos, Adviser to the President of the Football Union of Russia Alexey Smertin, Head of Football Education Services at UEFA Frank Ludolph, professional FIFA player, currently playing for FC Schalke 04, Tim (Tim "Latka") Schwartmann – announced the upcoming events. From November 27 to December 9, 2020, Young Participants will be treated to:
2020 Online International Football for Friendship Forum and Award, where projects in the field of children's sports development will be presented (November 30 – December 4, 2020).
Online Football for Friendship International Children's Press Center, where Young Journalists study and work (November 28 – December 9, 2020).
Online International Friendship Camp with a humanitarian and sports programme for children (November 28 – December 6, 2020).
Qualifying games of the 2020 Football for Friendship eWorld Championship (December 7 – December 8, 2020).
Football for Friendship Grand Final on December 9, 2020, where the winners and lucky ticket holders for the 2021 UEFA Champions League Final in Istanbul will be determined.
"Football for Friendship is a real social lift, giving the younger generation the opportunity to realize their potential and make their dreams come true. Today, Football for Friendship is once again uniting Young Players, aspiring Young Journalists and simply young people with a passion for sports from all over the world, and everyone here will be able to learn something new, make new friends, and just have an unforgettable experience", said Roberto Carlos to the Young Participants from different countries.
The Football for Friendship World Championship is traditionally held in different cities shortly before the final matches of the UEFA Champions League. To preserve the event so eagerly awaited by children all over the world, this year it was decided to hold the competition online – in the new Football for Friendship World football simulator.
"Today, we can take pride in a whole generation of grown-up athletes, public figures, journalists and simply goal-oriented young people, who were given amazing opportunities for a professional start by Football for Friendship. I would like to congratulate and wish good luck to all participants of the 2020 Football for Friendship Season", said Viktor Zubkov, Chairman of the Gazprom Board of Directors, addressing this season's participants.
Young Participants of the Football for Friendship programme will be the first to play the game. The game app will be made available to the general public on December 10 – World Football Day. You can download it for free for MS Windows, Apple MacOS, Android, iOS.
Online broadcast recording: https://www.youtube.com/watch?v=vZPiwnuELtY.
About the programme:
The International Children's Social Programme Football for Friendship is implemented by Gazprom since 2013. Over the previous seven seasons, the programme has united over 6 000 participants from 211 countries and regions and over 5 000 000 supporters.
Young Players and Young Journalists are the participants of the programme – boys and girls aged 12 including children with disabilities. Young Players represent different countries and cultures united in the mixed teams. They show that nationality, gender, and physical abilities aren't a barrier to becoming a team. Young Journalists cover the events of the programme in the International Children's Press Center. All participants become Young Ambassadors of the programme and continue to share their Football for Friendship experience and promote universal human values: friendship, equality, fairness, health, peace, devotion, victory, traditions, and honour.
UEFA, FIFA, football federations and the world's leading football clubs, international charity foundations, famous athletes, politicians, and artists support Football for Friendship. The project has received multiple national and international awards in the field of social responsibility, sports, and communications, including the world record for the most nationalities in a football training session in history.
In 2020, Football for Friendship will be held in the online format. A special digital platform will unite over 10 000 players of all ages. It will become the home for international children's competitions and a playground where anyone will be able to train, join into the international mixed teams and play their favourite game in the Football for Friendship format without leaving the comfort of their home.

Duke of Edinburgh's Award Adds Esports as Skills Section Activity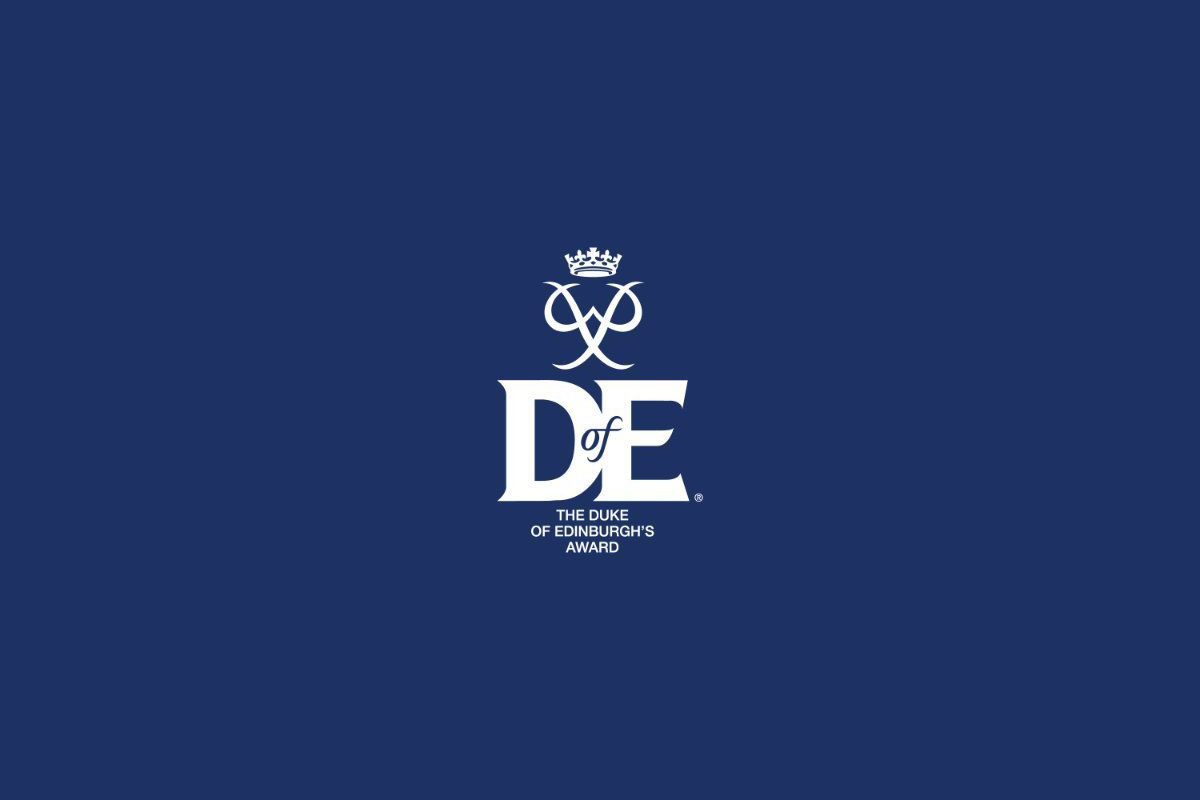 Reading Time:
2
minutes
On the eve of World Esports Day (October 23), The Duke of Edinburgh's Award (DofE) has added esports to DofE programmes.
Ruth Marvel, CEO of the DofE, said: "Esports is one of the fastest-growing activities in the UK and helps young people develop essential skills. DofE has a proud history of evolving our programmes to reflect the changing interests and needs of young people, so I'm delighted that, following a successful pilot, we've added esports to the DofE Skills list.
"DofE is all about helping young people develop themselves, so they have the skills and confidence to make the most of whatever life throws at them. Setting yourself challenges and mastering new skills is core to the DofE experience and esports provides a structured and safe way to do this, while also being a lot of fun."
Queen Mary's College in Basingstoke runs the DofE and has esports facilities. James Fraser-Murison, Head of Creative Arts, said: "It's great to see so many young people gaming as part of a team – making friends in a physical format in a facility like this, and also creating and forging brand new friendships with people they've never met before. It's fantastic that the DofE now offers esports as an option for young people. I'm sure it's going to prove an extremely popular choice with lots of students."
Before launching esports, the DofE conducted a pilot which revealed that playing esports helps young people develop skills such as strategic thinking, communication, leadership and teamwork while also helping to develop self-esteem and build organisational and social skills.
The British Esports Association (BEA) Head of Education, Tom Dore, praised the DofE for adopting esports into its programme.
"The BEA couldn't be more delighted that the DofE is now recognising value of esports. Like all traditional sports, it teaches young people many life-enhancing skills. It can also lead to a whole host of exciting education and career opportunities, not just within the global esports industry, but also wider digital, creative and STEM based industries," Mr Dore said.
Fnatic Appoints Stuart Brown as Esports Operations Lead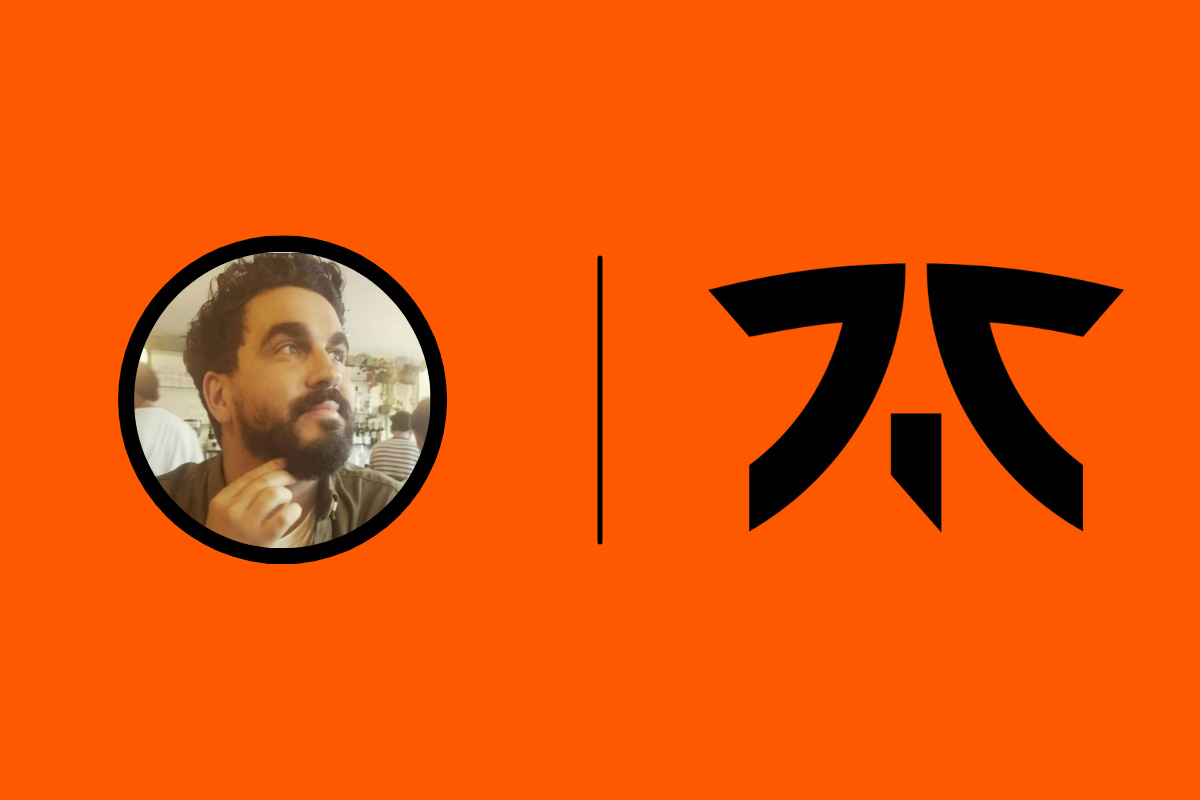 Reading Time:
2
minutes
Fnatic, the leading esports performance organisation, has appointed Stuart Brown as its first-ever Esports Operations Lead.
The role will see Brown tasked with promoting best-in-class team management and see him act as a lynchpin between Fnatic's London headquarters and teams across Fnatic's six esports game titles.
Brown, who joins Fnatic from The Football Association (The FA), will look to enhance various aspects of professional gaming experience at Fnatic, from performance planning and nutrition to travel and accommodation. Working to continue to integrate Fnatic's esports teams within the wider organisation, he will oversee and enable collaboration with other business units such as Product and Partnerships.
He will also work closely with Fnatic's High Performance Unit and Team Managers to continuously improve performance outcomes for teams and give Fnatic's players the edge in competition. Additionally, he will support the rollout of Fnatic's recently released Global Safeguarding Policies, which promote and protect the wellbeing of young people and adults at risk who interact with Fnatic.
"Fnatic are deeply committed to continuous improvement. I'm excited to bring my experience from the world of traditional sports and fuse that with the innovation and opportunity in the esports space – to find the extra 1% for Fnatic's teams. I'm looking forward to continuing to professionalise Fnatic's backroom functions and further integrating our esports teams with the wider company," Stuart Brown, Esports Operations Lead at Fnatic, said.
Brown brings a wealth of experience from the world of traditional sport, having spent 12 years at The FA. Most recently, Brown led the England Senior Football squad as Team Manager, where he was responsible for all operational, financial and administrative matters relating to the team, including during the Russia World Cup and the recent Euro 2021 campaign. During his time at The FA he also worked as part of the International Relations team, delivering football development projects in countries such as Rwanda.
"We're very excited to have Stuart on board to play a key role in levelling up our operations as well as facilitating the drive for high-performance across our esports division. Having worked with elite national teams in football, Stuart's experience will be invaluable to unlock another level of improvements, which builds on our work in the High Performance Unit. Stuart will also champion the roll-out of our player wellbeing initiatives and Global Safeguarding Policies," Sam Mathews, CEO at Fnatic, said.
Virtus.pro roster for PGL Major Stockholm 2021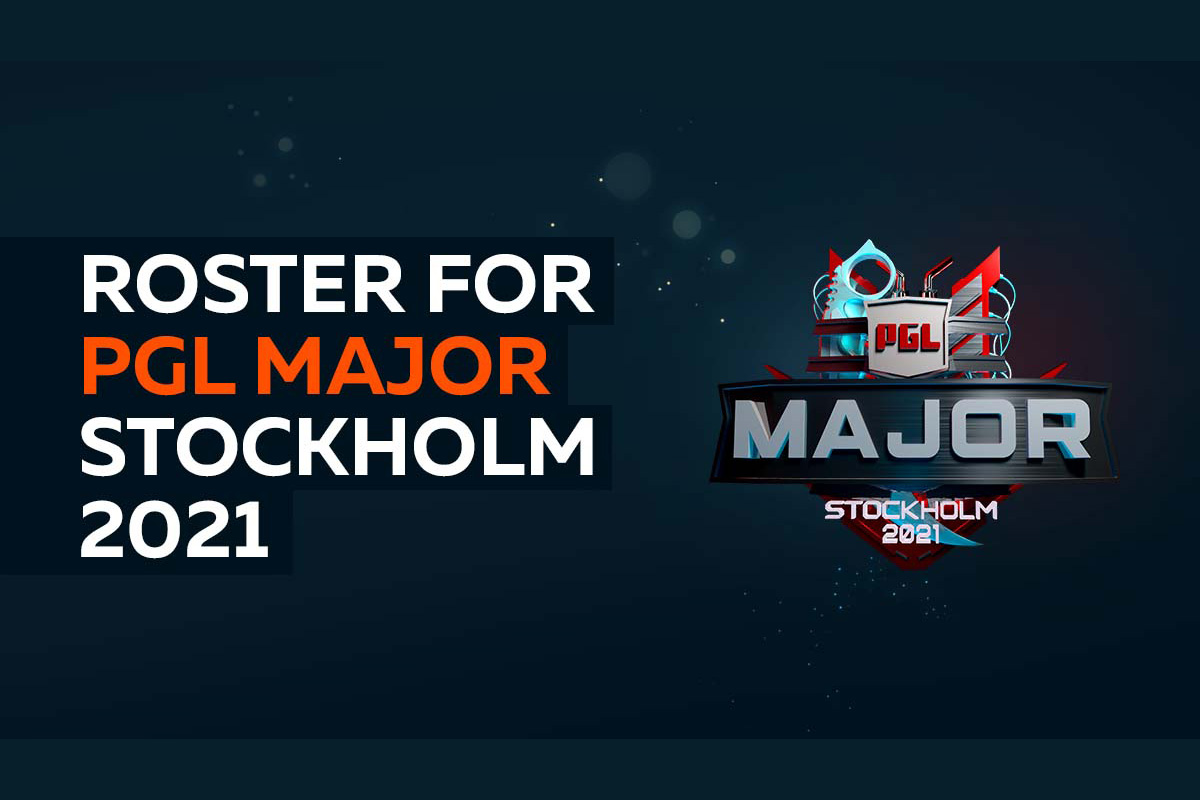 Reading Time:
< 1
minute
Our first CS:GO roster will be changed for the upcoming Major in Stockholm: Evgeny "FL1T" Lebedev will replace Sanjar "SANJI" Kuliev.
Sergey Glamazda, Virtus.pro CEO:
"The Major is the biggest event in CS:GO, the one we've been waiting for two years. It's incredibly important for the club and our fans. We want to achieve the best possible result, and in order to do so the team needs a new impulse. An opportunity to play with Evgeny arose and we decided to seize it. We hope that this will be the impulse we need to play at the peak of our abilities.
No decisions regarding the future of our roster have been made for now. Everything will be clear after the Major when the dust is settled. I want to thank Sanjar. We've won tournaments, got into the top-3 of HLTV rankings, and qualified for the Major with him being in our ranks. Our current roster has already achieved a lot and this temporary change should help us reach even higher goals that we set for ourselves."
Updated Virtus.pro roster at PGL Major Stockholm 2021:
Dzhami «Jame» Ali;
Timur «buster» Tulepov;
Aleksey «Qikert» Golubev;
Mareks «YEKINDAR» Gaļinskis;
Evgeny «FL1T» Lebedev.
Dastan «dastan» Akbaev (coach).