T1 Enters Multi-year Partnership with Red Bull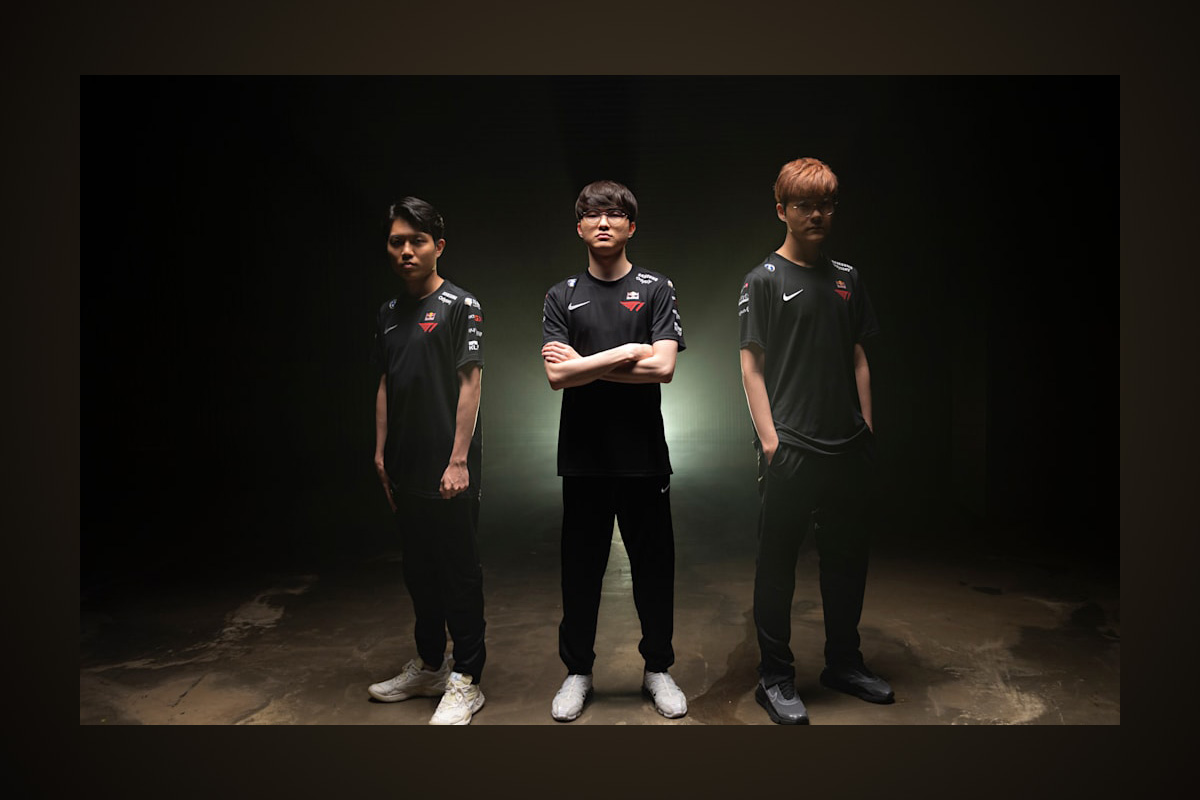 Reading Time:
< 1
minute
T1, home to the most successful League of Legends team of all time, has entered into a long-term partnership with Red Bull.
The alliance will cover all of T1's competitive teams and players, including those in VALORANT, Fortnite, PUBG Mobile, Super Smash Bros. Ultimate, and more. The deal further expands Red Bull's long history in esports and gaming, which encompasses its own events, pro players, content creators and teams around the globe.
The T1 League of Legends team is the most decorated in history, winning the League of Legends World Championship three times, becoming the only team to earn the title more than once. Red Bull and T1 have their sights set on a fourth trophy, recently securing Yang "Daeny" Dae-in and Lee "Zefa" Jae-min, previous coaches of the current World Champion title holders.
Red Bull provides its esports teams and athletes with facilities and expertise the brand has acquired from more than 30 years of training the world's best athletes. The partnership will give T1 access to Red Bull's performance infrastructure, such as its Athlete Performance Centers in Austria and Santa Monica, where Red Bull sports athletes such as Max Verstappen, Leticia Bufoni, and Fabio Wibmer train, facilitating development in and out of the game.
"As a pro gamer, I drink energy drinks during practice and before games," said T1's League of Legends mid-laner Lee "Faker" Sang-hyeok. "All of us at T1 are excited to enjoy our new partnership with Red Bull."

Luckbox adds VALORANT betting to award-winning platform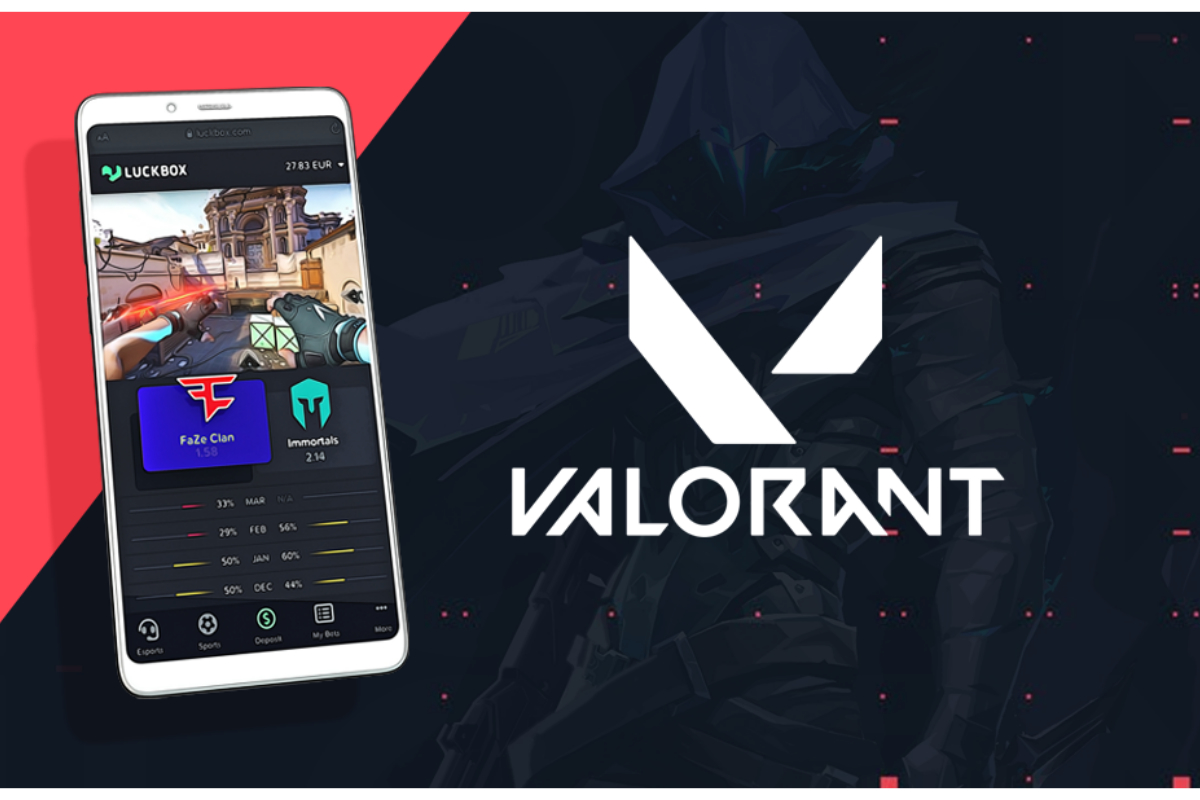 Reading Time:
< 1
minute
The team at Luckbox are delighted to announce esports fans can now bet on VALORANT at our award-winning platform. The VALORANT addition increases Luckbox's offering of esports betting types to 14, alongside CS:GO, Dota 2, League of Legends, Overwatch and more.
Luckbox now offers wagering on the game, with markets on Match winner, Correct Score, Maps Handicap, Total Maps, Round Handicap and Total Rounds. Luckbox visitors can watch live streams of competitive VALORANT matches as well as get up-to-date stats and team rosters.
"VALORANT has had an immediate impact as an esport, with Riot Games helping to foster a strong professional structure, with the first stage of the VALORANT Champions Tour boasting a prize pool of more than $400,000," said Luckbox Director of Sportsbook Metodi Zaburtov.
"Esports fans have quickly grown to love VALORANT, with 291.26 million hours watched in the past six months, making it the eighth most popular category on Twitch – above FIFA and Call of Duty: Warzone. The addition of VALORANT betting is a continuation of our mission at Luckbox to offer the most comprehensive coverage of esports betting options for fans."
Oddin joins Esports Integrity Commission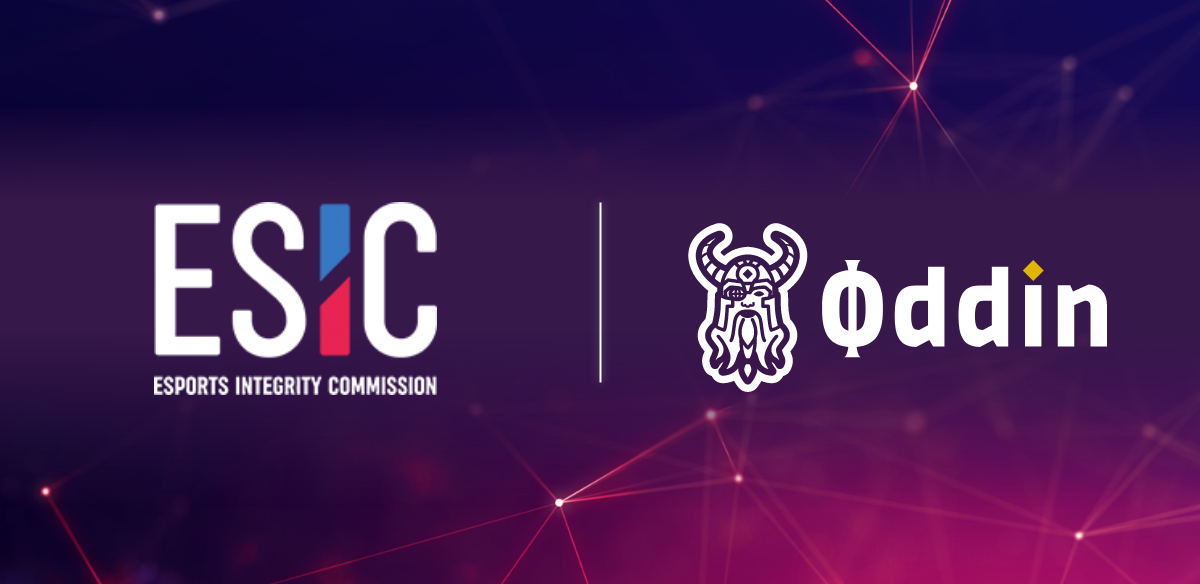 Reading Time:
< 1
minute
The esports ecosystem is young and innovative, but it doesn't mean it is free from experiencing the integrity issues that traditional sports always suffered. All fraud practices such as match-fixing are serious issues that need to be addressed by stakeholders and esports organizations.
Oddin, as a dedicated esports betting provider, is aware of these problems that can be harmful not only for the esports community but for the betting partners as well. The integrity issues addressed by ESIC are serious topics within the betting operators.
ESIC's mission is to preserve the integrity of esports and to take responsibility for disruption, prevention, investigation, and prosecution of every form of cheating within the esports ecosystem. From now on, Oddin will work together with ESIC in the common goal of enjoying fair and exciting esports competitions over the world.
''We are happy to welcome Oddin into our global anti-fraud network. It is very important for us that key esports betting provider such as Oddin becomes a member. They will help us fight match-fixing practices over the multiple jurisdictions they operate in. We look forward to having long-term cooperation with them.'' said Ian Smith, Commissioner of Esports Integrity Commission.
''As an esports betting provider, we can't ignore the integrity issues within the esports sphere. Our goal is to provide an entertaining product that can engage esports fans and enhance their experience when watching esports matches. This whole experience can be ruined if someone alters the competition by cheating. Match-fixing is something we are fighting against thanks to our traders' expertise and our risk management tools, and now as well collaborating with ESIC.'' said Marek Suchar, Head of Partnerships at Oddin.
Trinity Gaming joins hands with sports communication firm Artsmith to create career awareness in gaming and esports ecosystem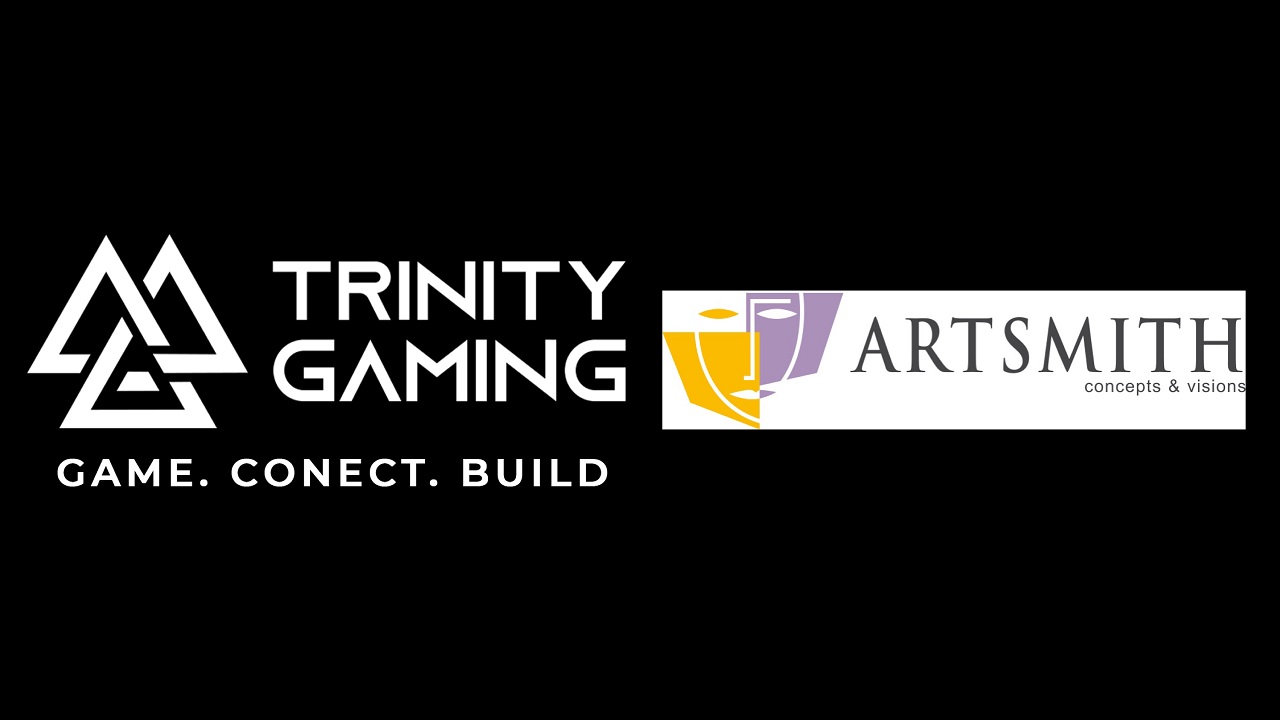 Reading Time:
2
minutes
Trinity Gaming—India's top gaming talent management company, has signed sports communication agency Artsmith to create awareness among the gamers & influencers wanting to pursue a career in gaming content creations and how they can monetise and create a brand for themselves. With this partnership, the country's one of the top new age communication firms Artsmith, which specialised in sports and esports PR, has added Trinity Gaming to their esports bouquet of the client list.
Currently managing more than 250 top content creators in India, Trinity Gaming has successfully established a strong platform for these specialised gamers and has transformed them into entertainers and influencers who bring much more value than just merely playing in the gaming ecosystem. The company, which was founded in 2019, has channelised the passion for gaming among millennial gamers and transformed it into a viable career option for many. Committed to bringing professionalism to the ecosystem, they have been one of the first movers in the sector and currently curate content for some of India's top brands.
Commenting on the tie-up, Abhishek Aggarwal, Co-Founder & CEO of Trinity Gaming, said: "Gaming is all about passion and there are some brilliant minds with amazing ability to create content and these creators did not have the right backing and a strong voice to understand how to create values or a career out of it. We saw an opportunity to create a unique support system where not only the talents are groomed but also amalgamate with brands. According to the recently released EY FICCI 2021 report, online gamers grew 20% from 300 million in 2019 to 360 million in 2020. The numbers themselves validate how big is the community is. The potential is unlimited but creating a strong awareness programme is equally necessary to optimise the opportunities and I personally believe Artsmith has all the necessary experience to roll out this narrative among the gaming community."
Artsmith, as an agency, brings in years of experience and expertise in creating an innovative mix of PR and digital communication that is innovative and value for money. "Artsmith has the experience and understanding of handholding talents and building a strong brand positioning with maximum visibility. We have worked with top Indian athletes and worked closely to transform them into sustainable content creators as well as influencers and we are confident of positioning Trinity Gaming as a new-age talent management firm with the efficiency of elevating gamers on similar lines and create India's largest brands story experiences," said Udita, the Founding Principal of Artsmith.
Artsmith has been successfully managing communications for global sports brands like PUMA as well as creating communications for international and national sporting events and sports leagues in the country. The company has the exclusive communication mandate for premium sports tournaments with Tata Open Maharashtra, India Open—the country's only Superseries badminton tournament organised by the Badminton World Federation (BWF) being some of the key clients in the roster.