Hashtag Tom on being crowned 2019/20 ePL champion…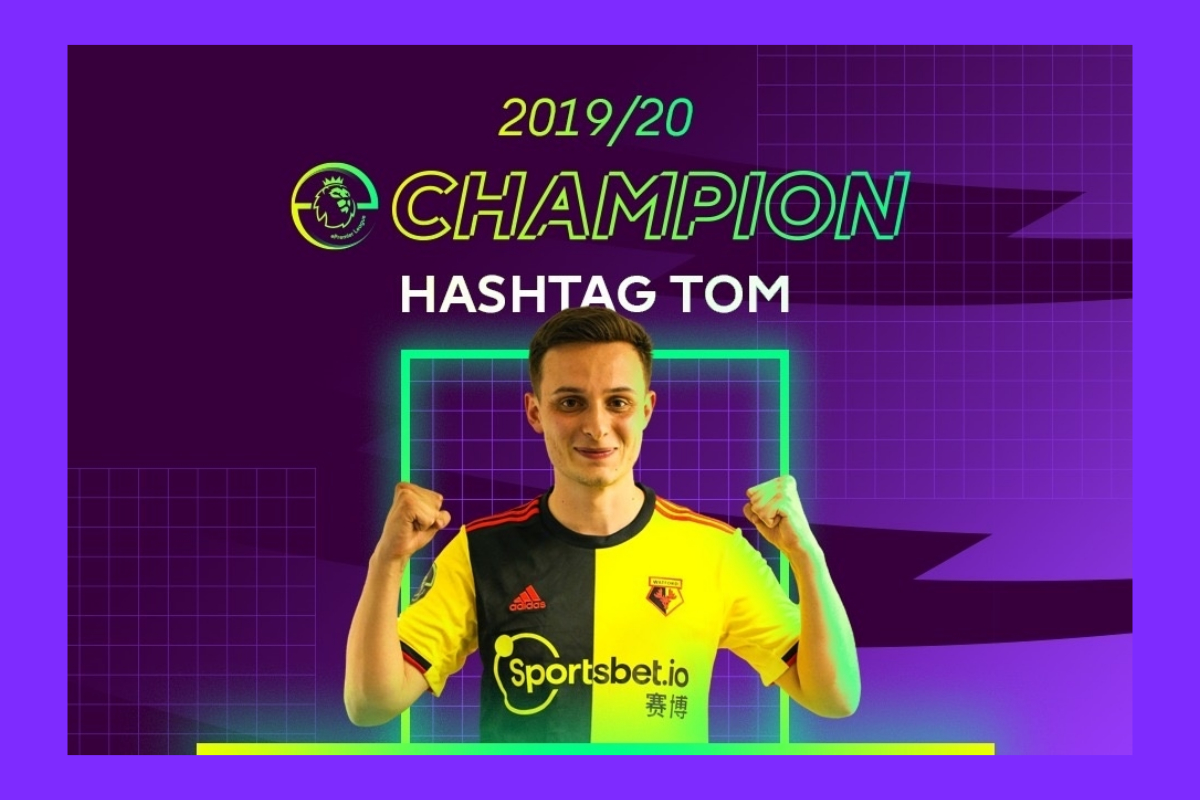 Reading Time:
2
minutes
It meant a lot for me to be crowned the 2019/20 ePL champion as it is one of the most prestigious tournaments on the professional FIFA circuit and the first major trophy of my career. I didn't even make the first tournament on FIFA 19 so winning it on FIFA 20 was even more special.
Hashtag Tom on whether winning was the biggest success of his career to date…
Yeah, it was the biggest success I've had in my career. It was my first major trophy and something I'd been working towards for four years in the FIFA scene. It's the reason I play competitive FIFA so getting my first one meant a lot and considering it's the only trophy I have to my name I have to say it's the biggest success!
Hashtag Tom on finally winning a title after experiencing disappointments…
I can't explain the number of times I had walked away from a tournament in FIFA 19 & 20 and felt like I should have won. I lost a final to Tekkz before, lost in two semi-finals and a quarter-final where really, I felt like I should have been lifting the trophy. To finally win the ePremier League after a lot of tough losses felt extra satisfying. My main emotion was relief as I really wanted to end the year with a trophy to my name.
Hashtag Tom on the strength of the underdogs in the ePL…
I think it shows how strong the UK FIFA scene is. I watched [2019/20 runner-up] Marc Marley beat my teammate Shawrey before he beat Tekkz [in the Xbox final] so I knew just how good he was. I think Marc did unbelievably well to beat the biggest names in the tournament so all credit to him. Hammond and Callum from Spurs and Chelsea were also seen as 'underdogs' before the tournament and went far on the PS4 side of things, so I think it shows the strength in depth in the ePremier League. 
Hashtag Tom on what he's been up to since winning ePL…
I took a couple of weeks off before the release of FIFA 21. I haven't played in any competitive tournaments since the ePL. The FIFA 21 competitive season has been put back a bit due to COVID and having to set up a new way of playing from home instead of live events. My first tournament was at the end of November.
Hashtag Tom defending his title this season…
I will be looking to defend my title this season. I haven't decided who I will be representing yet, but it might be time to try again for Tottenham Hotspur as I support them. 
Hashtag Tom's advice for anybody thinking about playing in the tournament, be it professionals or amateurs….
I would recommend they take part as the Premier League is a massive tournament with a lot of people watching. It also gives you the unique chance to try and represent your favourite Premier League team. And if you're looking to break in to professional FIFA then this is the perfect opportunity for UK talent to showcase their talent.

MTG Sells ESL Gaming to Savvy Gaming Group for $1.05 Billion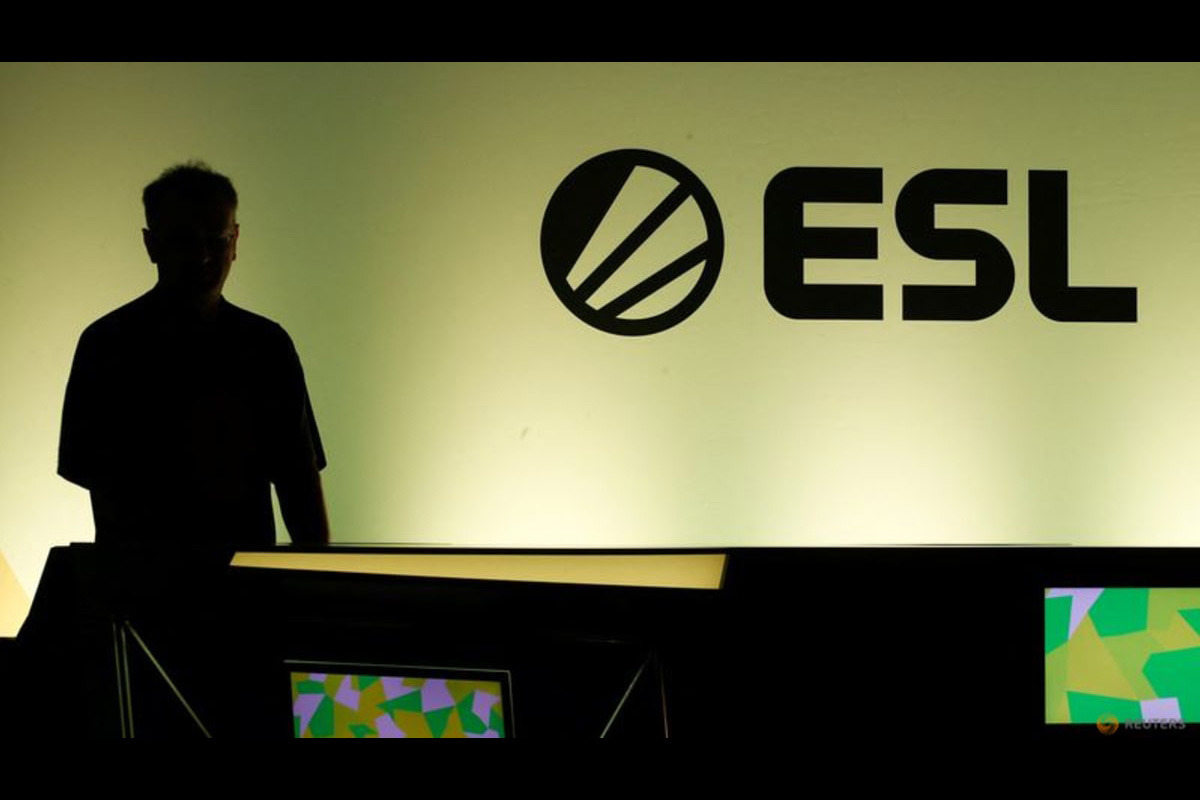 Reading Time:
< 1
minute
Swedish esports and gaming firm MTG has agreed to sell ESL Gaming to Saudi-backed Savvy Gaming Group at an enterprise value of $1.05 billion.
MTG, which owns 91.46% of ESL Gaming, corresponding to $960 million, said it was expecting net proceeds of around $875 million from the deal, including transaction-related costs.
It added that it would return at least 40% of the proceeds to shareholders, while using the rest to strengthen its position in the global gaming market, and continue its "buy and build strategy".
"Following the transaction, MTG will focus fully on accelerating growth in its pure-play gaming business," MTG, which has a market cap of around 9.76 billion crowns ($1.05 billion), said in a statement.
MTG, which bought ESL and DreamHack in 2015 and merged them under the name ESL Gaming, has acquired several gaming companies in the past year, including Hutch Games and Ninja Kiwi.
It added that Savvy Group, which is backed by the Saudi Arabian government's Public Investment Fund, was also buying tech platform FACEIT to merge the two companies into a global gaming platform.
HORIZON UNION ENTERS APEX LEGENDS SPACE WITH ACQUISITION OF ESPORTS TEAM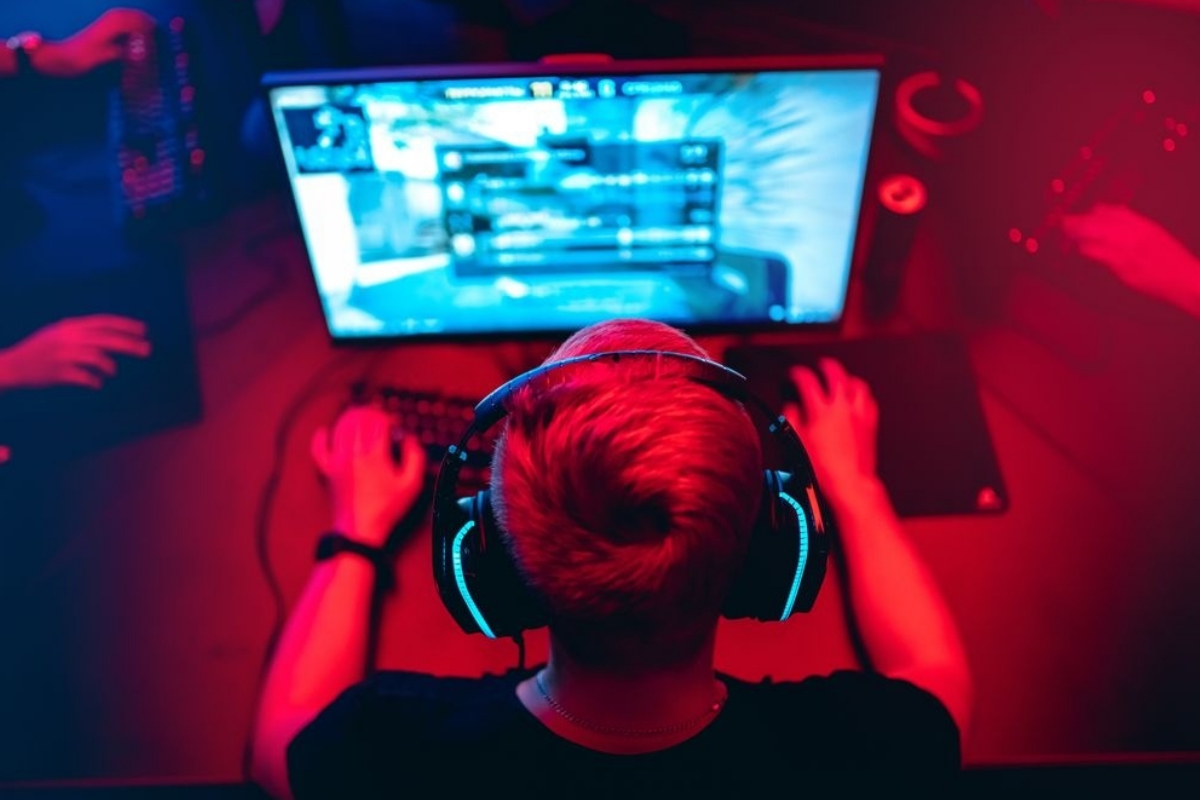 Reading Time:
2
minutes
GAMING and content organisation, Horizon Union, has unveiled its entry into APEX Legends through the acquisition of European esports team, Top Dogs.
Competing in the highest level of competitive APEX, the APEX Legends Global Series (ALGS) league, Horizon Union will be represented by players Ruabbe, Mimu and ZeroNothing, who have competed for the likes of G2 Esports, Obey Alliance and ENCE.
Top Dogs, which will now be branded under the name Horizon and powered by UFO Gaming, will be competing in the playoffs of the ALGS on 22 January 2022, after qualifying in the ALGS Split 1  League in December 2021.
Speaking on joining Horizon Union Ruabbe, captain of the Horizon team, said: "Mimu, ZeroNothing and myself have been continuously pushing expectations as a team and are super happy and excited to be joining Horizon Union. Having been given such an opportunity with a leading organisation, we are ready to achieve great things with Horizon throughout 2022."
The move to APEX further signals Horizon Union's commitment to entering the esports space following the news of its partnership with decentralised social gaming platform, UFO Gaming, in late 2021. The partnership will see both organisations expand brand affinity in the gaming sphere, with a particular focus on esports.
Will Mollett, co-founder and talent and partnerships lead at Horizon Union, said: "Horizon's movement into the highest level of APEX is merely a testament to our vision for the brand, with the acquisition of a fantastic EU team, Top Dogs.
"With this spearheading our esports efforts, we could not be happier to be working with a trio of like-minded individuals, hungry for success."
Kieran Wood, co-founder and operations and commercial lead at Horizon Union, added: "Esports has always been an element of Horizon that we've kept close to our heart as the brand scaled. The collective drive to compete at the highest level is a goal that the entire team shares and seeks to achieve with our esports launch.
"Our first steps with Apex Legends is a sign of intent and a nod to what's to come with Horizon throughout 2022 and we couldn't be more excited for this venture to begin."
Founded by Kieran Wood and Will Mollett in 2017, Horizon has grown to house over 35 creators who drive and deliver content via an always-on strategy. Working alongside global brands such as UFO Gaming, GFUEL, Boost Gaming, and ChampionUS, the organisation operates on the core principles of working closely with creators to provide strategic business value, within various verticals in the gaming world.
WePlay Holding teams up with ISDE to provide an esports educational program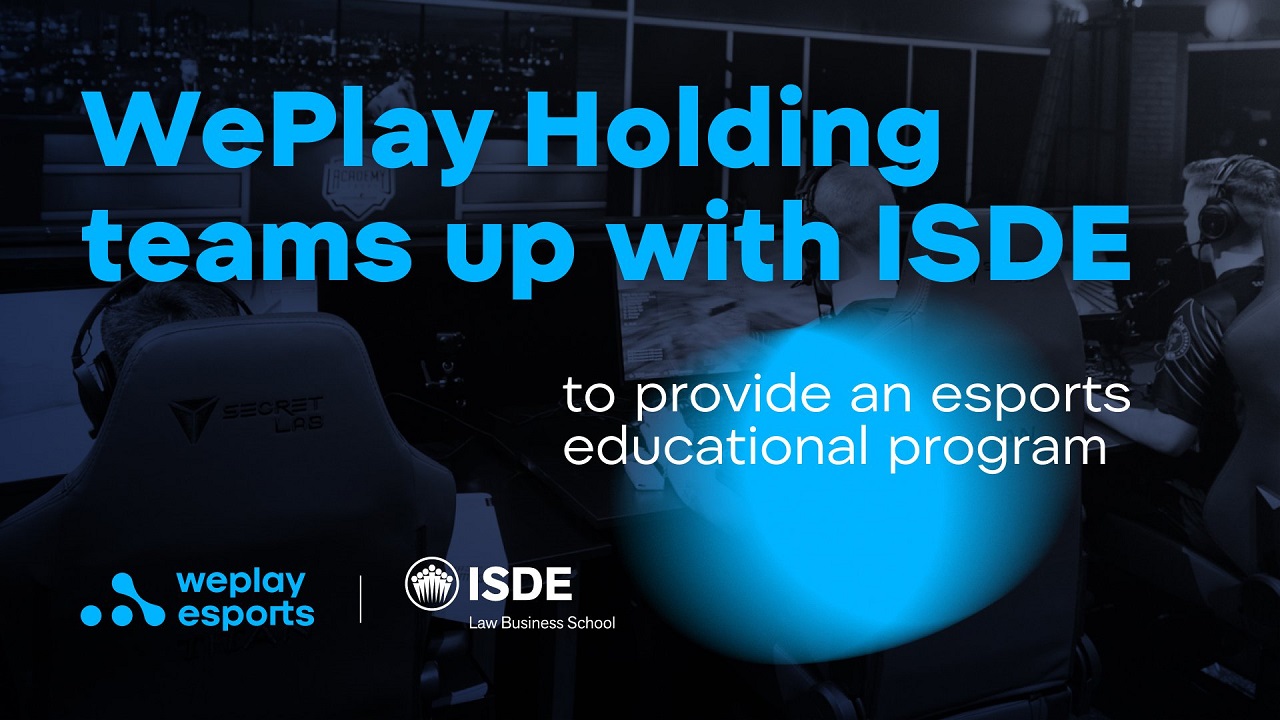 Reading Time:
2
minutes
The WePlay Holding esports group entered into a partnership with ISDE Law Business School to offer a new Esports Business ISDE Master's degree program. To contribute to the training of future esports industry professionals, WePlay Holding will provide its experts to ISDE as guest professors and invite students for unpaid internships.
ISDE Spanish University Center, founded by world-leading law firms, uses a practical methodology to train and teach its students. Adopting a hands-on approach, ISDE invites professionals from various industries and offers internships from the first year.
As experts in the esports sector, WePlay Holding supports the new Esports Business ISDE Master's degree course within an annual partnership. Besides teaching students the basics of esports, WePlay Holding will invite some of them to join the team for 3–6 months to work on real-life cases.
Esports is much more than an entertainment industry sector — it's also highly technological. Therefore, to develop the industry further, esports needs professionals who can tell the difference between a traditional publisher's business model and a mobile one, build a digital strategy, understand the ins and outs of content production, etc. The Esports Business ISDE Master program aims to transmit to students this knowledge, allowing them to contribute to esports after graduation.
"WePlay Holding seizes every opportunity to support the development of esports, especially when it comes to education. We are looking forward to the start of the course and are ready to make every effort to nurture the future aces of the industry," says Oleh Humeniuk, CEO of the WePlay Holding esports group.
"In esports as any other field, something more than talent and vocation is needed. Training and study are important to stand out. Not any training, not with anyone. You need to be trained by the best with the most appropriate method. ISDE and WePlay Holding are going to provide it, only to those who really want to make out of the esports business their living and turn their Passion into a Career,"
 shares 
Alejandro Martín
, Head of Admissions Department at ISDE.
The ISDE program isn't the first educational project for WePlay Holding. In 2021, WePlay Esports, the flagship company of WePlay Holding, jointly with Kyiv National I.K. Karpenko-Kary Theater, Cinema, and Television University, launched the Computer Graphics Film Director course.
Esports education programs channel the fans' creativity and enthusiasm into a vocation. WePlay Holding prides itself on the opportunity to support initiatives that popularize esports and develop the industry with the help of up-and-coming talents.