Cloudbet Adds LINK, DAI, PAX to Cap Off Record Year for Coin Launches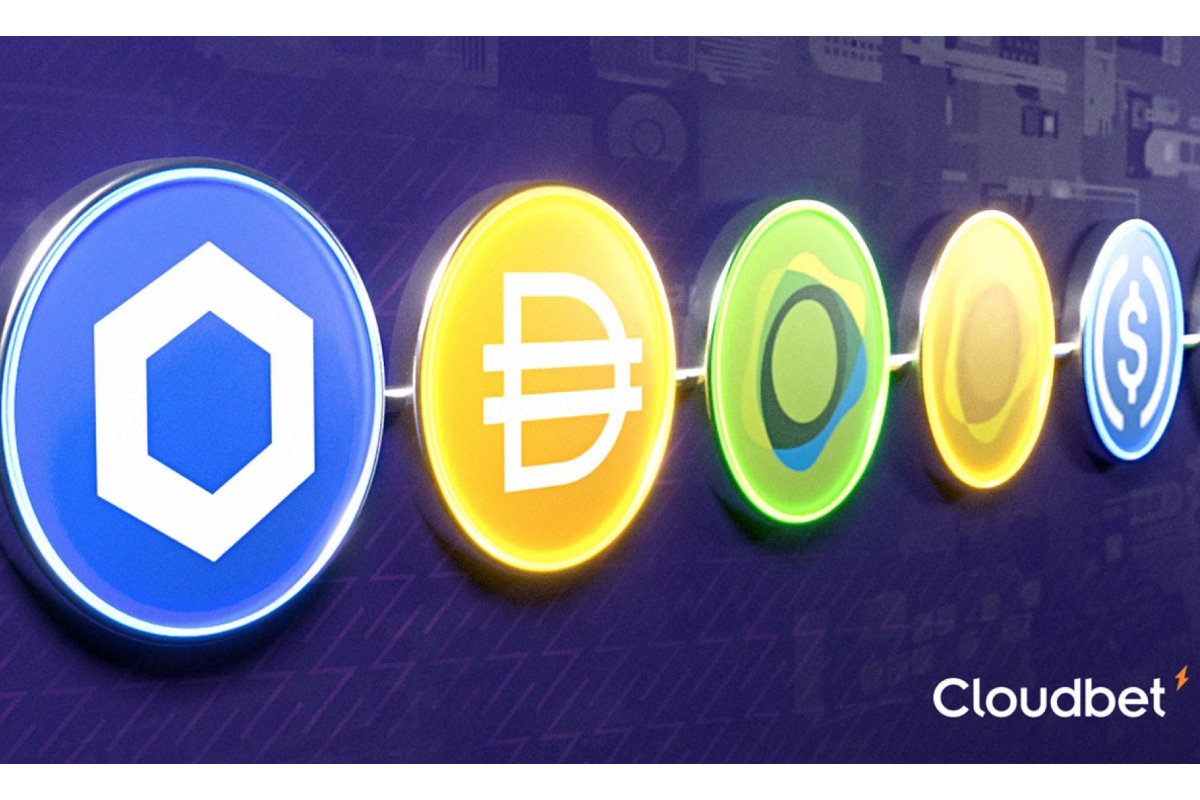 Reading Time:
2
minutes
Cloudbet has added Link, Pax and Dai to its site, capping a record year of new coin launches and features for the pioneering crypto casino and sportsbook.
New players from each of the coins' communities are eligible for a lucrative welcome bonus worth up to 100 Link, 1000 Pax or 1000 Dai. Cloudbet introduced six new coins in 2020, taking the number of cryptocurrencies that customers can bet with to nine.
"We're making good on the pledge we made back in April when we introduced Tether: To add features and coins that matter to our customers and the crypto community," a Cloudbet spokesperson said. "That's our main priority, and we're not done yet."
Founded in 2013, Cloudbet established itself as one of the world's leading bitcoin betting operators, with a reputation built on unparalleled security and speedy withdrawals. The site added bitcoin cash in April 2018, but it was the integration of ethereum late last year that really supercharged Cloudbet's ability to deliver new coins to its customers and put the company on track for a milestone year in 2020.
Since April, Cloudbet introduced USD Tether, USD Coin, Pax Gold and the three new coins in quick succession. The site now supports nine currencies that collectively account for about 80% of the total market capitalisation of all cryptocurrencies.
The coin additions coincided with Cloudbet launching a revamped website and a swathe of new features including esports, politics betting, virtual sports, social-media bet sharing, and easy credit-card coin purchases. The upgrades are part of the operator's bold push to attract a more diverse audience, a move that has included localising the site into more than 17 languages and unveiling an Argentina-focused service just last month.
The new features add to those that have made Cloudbet a trusted leader in the world of crypto gaming: the best sports odds, the highest betting limits, a state-of-the-art bitcoin casino and world-class 24/7 live chat customer support.
Cloudbet grabbed the attention of industry observers in June with an ambitious English Premier League campaign, under which its sportsbook charged no margin on pre-match bets for all games left in the season. That allowed customers to access the fairest prices — and therefore the highest returns — in the market.
The "zero margin" campaign was an extension of Cloudbet's long-standing "best odds" campaigns on sports including soccer, basketball and tennis.

API3 Partners with Royale Finance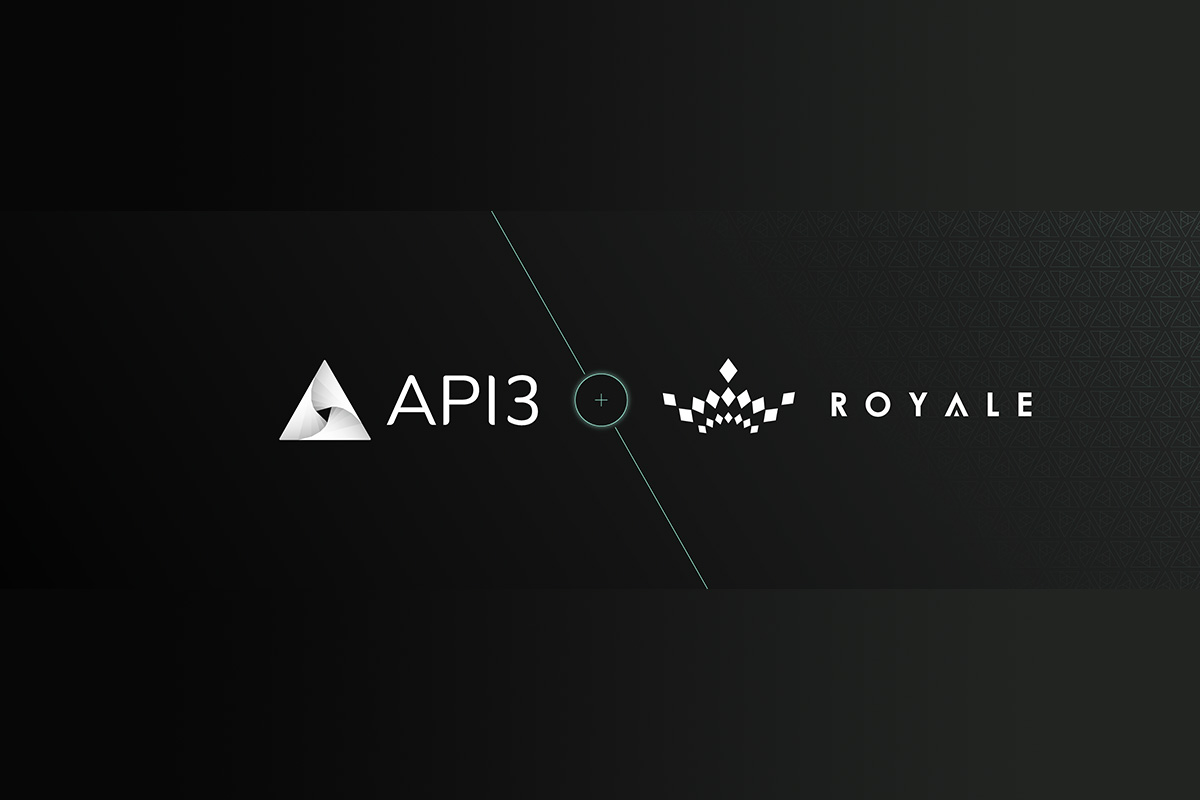 Reading Time:
< 1
minute
API3 has signed a strategic partnership with Royale Finance to supply price data for Royale's network participants to improve the transparency of cryptocurrency price conversions.
As Royale develops its ecosystem of iGaming & DeFi (iGDeFi) partners and products, there is a requirement for pricing oracles that provide a level of transparency that falls in line with the underlying Royale Kingdom's core values — those being trust, reliability and verifiable sources of truth. API3 provides price data over Airnode-enabled APIs that can be utilised in currency conversions and are looking into ways of using this to improve the transparency of data sourcing and processing to users.
"The ability of blockchain to provide a transparent, permanent record allows businesses to use it to provide proof of their honest behavior. Airnode can allow this without having to trust third parties to accurately relay the data, and we're excited to see it used to improve trust levels in the iGaming industry," Heikki Vänttinen, Co-Founder of API3, said.
"For Royale the transparency that API3 seeks to create fits perfectly into the Royale ecosystem. The first party API3 oracles which are operated by the API providers allows for a tamper free ecosystem that cannot be compromised. I will genuinely admit to being a fan and cannot wait to integrate API3 into our beloved Royale Kingdom and beyond," Giorgio Andrews, CEO of Royale Finance, said.
Atletico De Madrid and AS Roma Fan Tokens Listed on Paribu.com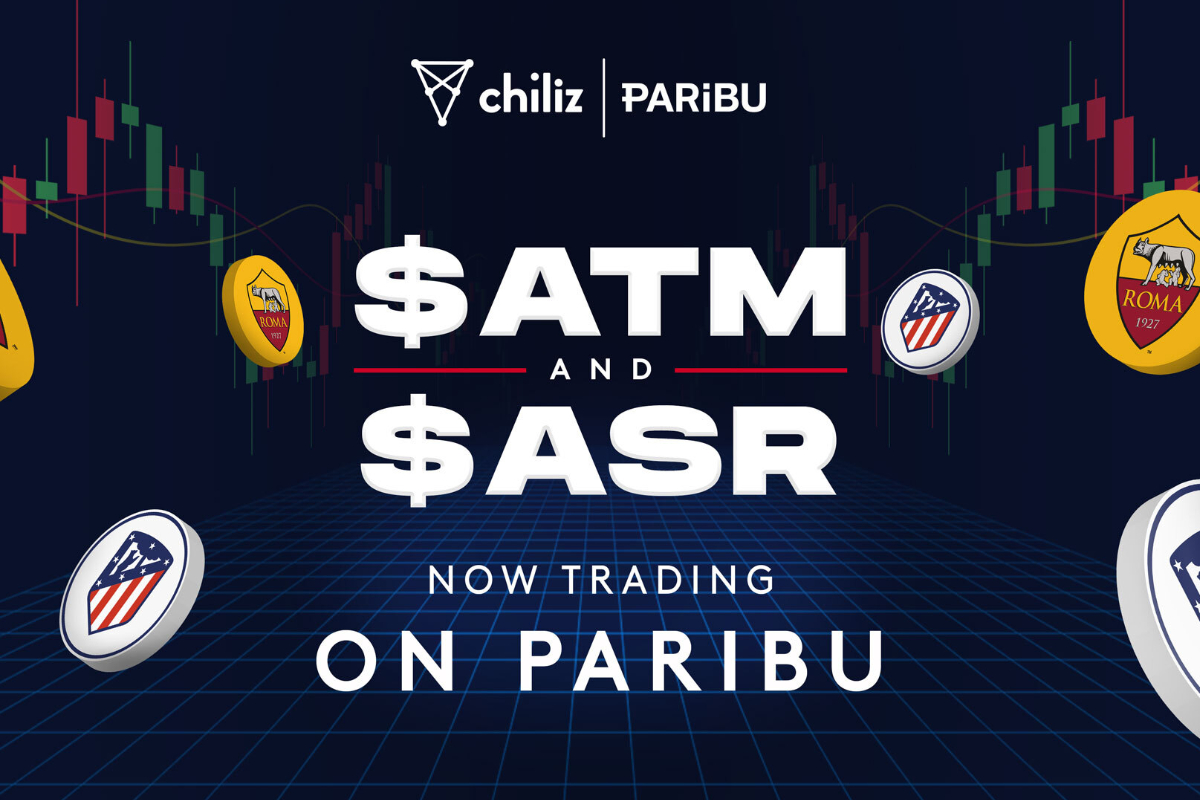 Reading Time:
2
minutes
Fintech blockchain company Chiliz have announced the listing of the Atletico de Madrid ($ATM) and AS Roma ($ASR) Fan Tokens on leading Turkish cryptocurrency exchange Paribu.
Fans and crypto enthusiasts will be able to buy $ATM and $ASR Fan Tokens through Paribu, one of the biggest Turkish cryptocurrency exchange platform with 1.5 million users, using Turkish Lira (TL).
$ATM and $ASR join the Fan Tokens for Turkish clubs Galatasaray ($GAL) and Tranzonspor ($TRA) on the platform. The Fan Tokens for Paris Saint Germain ($PSG) and Juventus ($JUV) were listed on Paribu in December of last year.
Fan Tokens are digital assets that allow owners to access benefits on the fan engagement app Socios.com, including voting in club polls, VIP rewards, exclusive promotions, games and chat forums.
A total of 20 sporting organisations have partnered with Socios.com to launch Fan Tokens, including the aforementioned clubs and the likes of FC Barcelona, AC Milan and Istanbul Basaksehir in Turkey. More major clubs are poised to launch Fan Tokens on Socios.com, including many more in Turkey. The total Fan Token market cap currently stands at $200M USD.
Socios.com recently opened a new Turkish office and plan to recruit up to 20 staff to increase their presence in the market significantly.
Yasin Oral, CEO of Paribu said: "Socios.com has done very important work with clubs so far and has ensured the integration of fans with their clubs. With fan tokens, fans can have a say in club decisions and support their teams in this way. This makes sports fans the supporters of tomorrow. Users will now be able to purchase $GAL, $TRA, $JUV and $PSG, as well as $ATM and $ASR in Paribu, and perform their transactions 24/7 without interruption."
Altug Ozturk, Director of Socios.com Turkey said: "We're delighted to strengthen our relationship with Paribu by adding two more Fan Tokens from world famous clubs to those already listed on the platform.
"These latest listings will further increase trading opportunities in the growing Fan Token ecosystem on Paribu."
Cryptocurrency gambling traffic saw threefold increase in 2020, SoftSwiss shares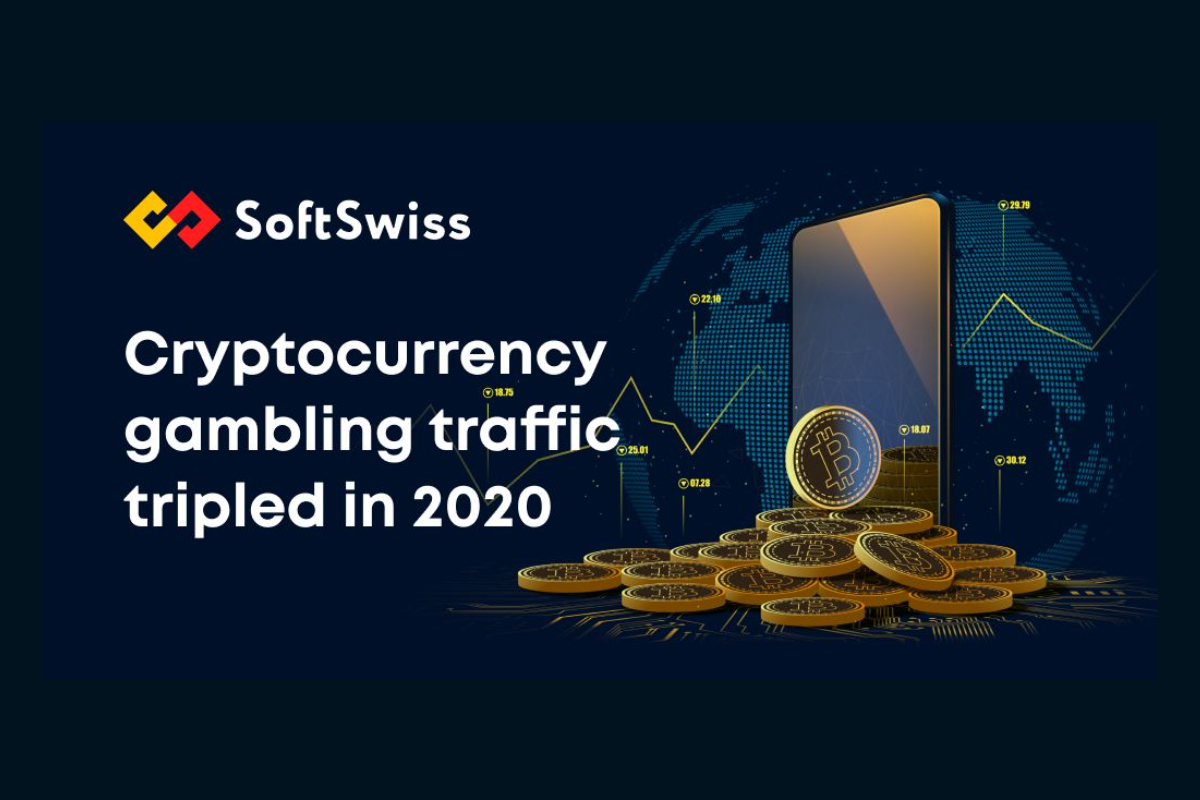 Reading Time:
< 1
minute
According to the SoftSwiss Game Aggregator 2020 corporate report, "the absolute and relative value of cryptocurrency gambling traffic has increased threefold in 2020, compared to 2019", said Andrey Starovoitov, COO at SoftSwiss.

Moreover, SoftSwiss Game Aggregator statistics further highlight that cryptocurrency is currently actively used by the whole world, with increasing interest in Canada, Russia, and Latin America.
The SoftSwiss Game Aggregator supports several of the most popular cryptocurrencies, but the undoubted leader was and still is bitcoin with a dominating 90%, and other cryptocurrencies (ETH, LTC in second and third place respectively) holding the remaining 10%.
Finally, the report concludes that the rapidly growing popularity of cryptocurrency as a means of payment leads to a rising interest in crypto gambling, a marketplace previously dominated by fiat. "Bitcoin is no longer exotic. In the coming years, we expect to see even more gaming studios supporting cryptocurrencies in their games, as well as casino operators integrating new crypto payment methods for their players", adds Andrey Starovoitov.
The SoftSwiss Game Aggregator partners with over 70 game studios globally, providing more than 10,000 different games, 3,000 of which support crypto in-game. This extensive portfolio can be added to any gaming software platform through simple API integration. Furthermore, the solution has a unique customer service model, providing ongoing technical support, as well as a personal account manager with SoftSwiss.