Spain's Christmas Lottery to Pay Out €2.41bn in Prizes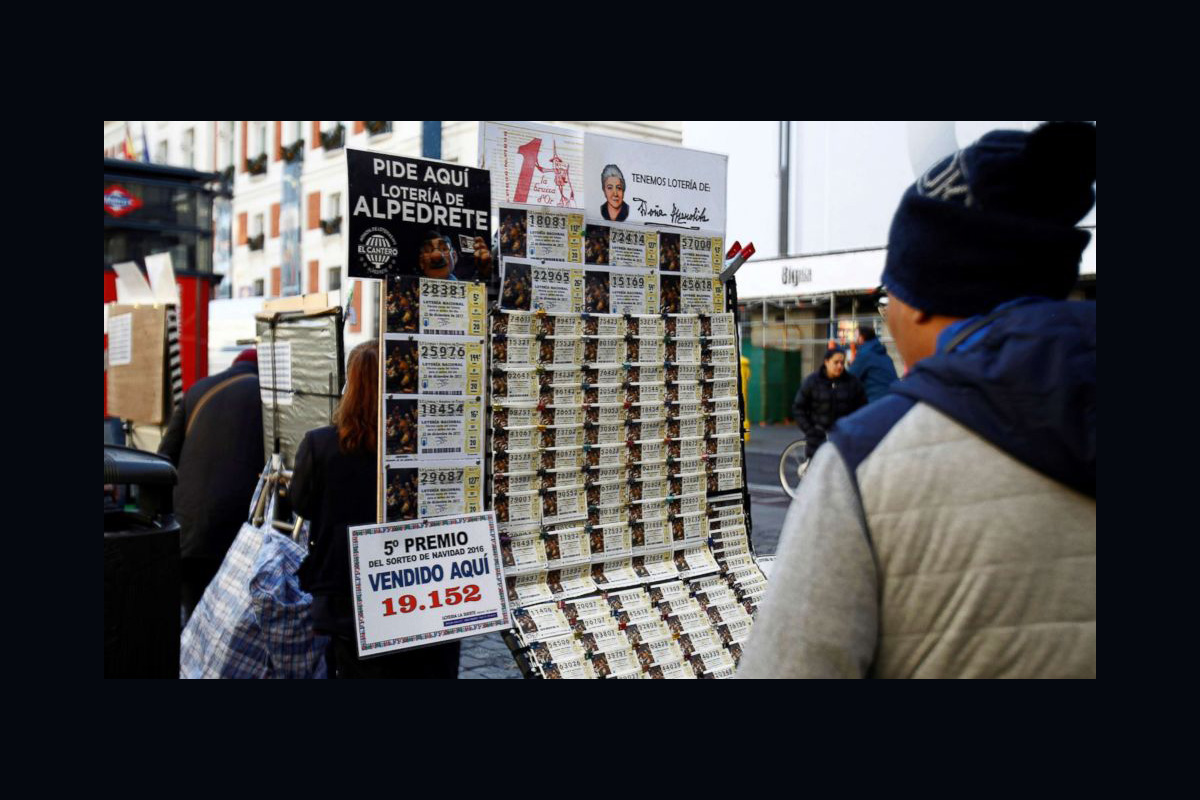 Reading Time:
< 1
minute
Spain's Sorteo Extraordinario de Navidad (Christmas Lottery), operated by the State Society for State Lotteries and Bets (SELAE), will pay out a total of €2.41bn in prizes this year. The annual draw will take place on December 22.
A total of 172 million tickets are available for purchase, consisting of 172 series of 100,000 ticket numbers, with each ticket split into tenths for sale. One tenth of a ticket sells for €20, meaning total sales will be equal to €3.44bn, of which 70% will be paid in prizes.
The first prize, popularly known as "El Gordo," is worth €400,000 per tenth of a ticket, the second prize is valued at €125,000 and the third prize will total €50,000 per tenth. For each winning combination, prizes will be paid out to the corresponding ticket holders in each of the 172 series. That means that the top "El Gordo" prize is likely to pay out €688m across all series.
President of SELAE, Jesús Huerta Almendro, said: "Although this Christmas will be different, there are elements and customs that always remain. One of them is our Christmas Lottery. One of our most deeply rooted traditions, which has been accompanying us one generation after another for more than two centuries, and which gives us that much-needed hope in these difficult times."
He highlighted that SELAE, a non-profit company that returns its revenues to Spanish society, "is not alien to the situation we live in, because it affects our daily lives. For this reason, we were very clear that we must reclaim the common values that Loterías shares with citizens. So this year's campaign focuses on the positives that must be taken out of difficult times."

Casinos Market to Grow with Sustainable CAGR During 2022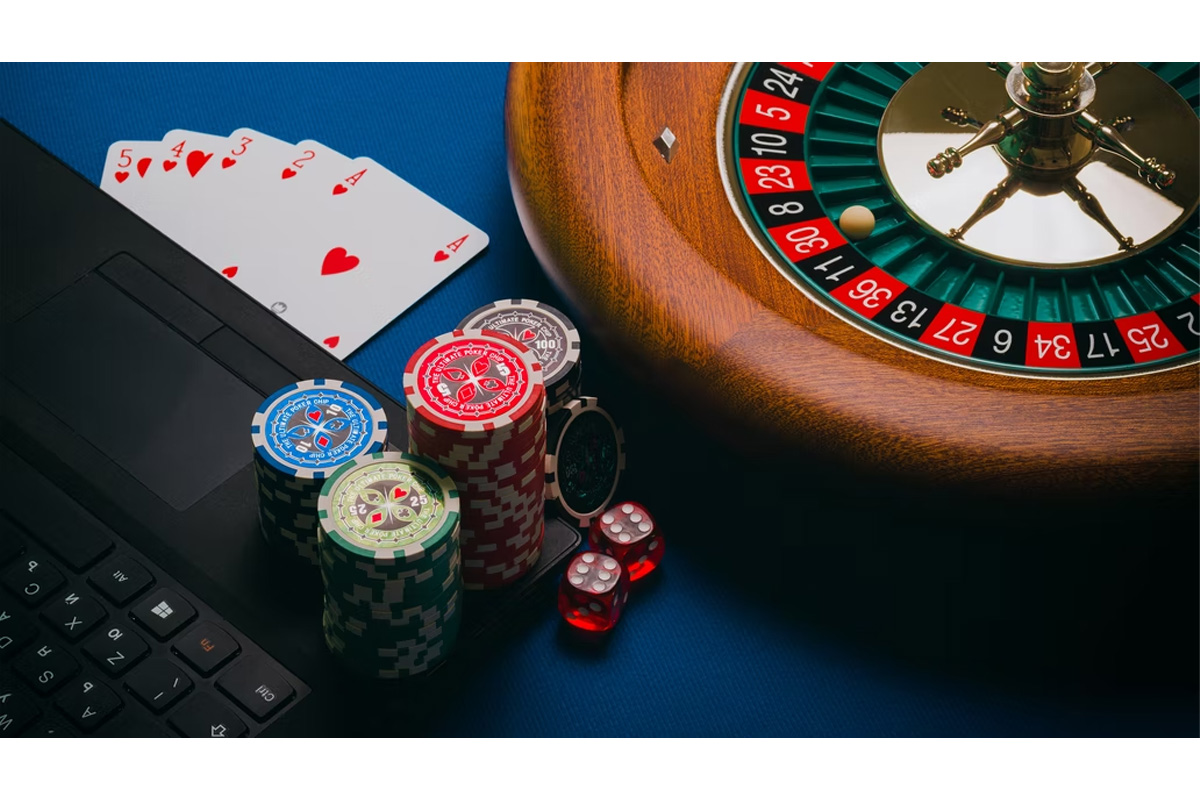 Reading Time:
3
minutes
According to reports, the global online gambling market size will grow to about $172 billion by 2030. This growth represents a CAGR of 11.6% in the same period. You can attribute this growth to the fact that online gambling has been arguably the fastest growing industry globally in the last decade. Millions of gamblers log into various platforms to gamble daily. Consequently, the revenues the operators generate are massive and boost the worldwide online gambling market.
Factors behind the sustainable CAGR in 2022
Smartphone penetration
Mobile gambling is emerging as the most preferred gambling mode globally. Even though it faces restrictions alongside online gambling in some regions, the mobile gambling market is projected to keep growing in 2022. Gambling regulators' reports confirm that mobile gambling is prevalent among younger players.
In this regard, many online casino operators have developed mobile apps and mobile-optimized websites to cater to mobile gamblers' needs. People who enjoy Joe Fortune's online blackjack games want to be able to access the games on their mobile devices. Such demands by users are what have also inspired game developers to create online casino games using a mobile-first approach.
In addition, mobile payment methods like Pay by Phone, Apple Pay, and others have also contributed to the industry's growth. These payment methods have shortened deposit and withdrawal times, encouraging more people to wager online.
Sports Betting
Nowadays, most online casinos include a sports betting section. This approach has helped to boost their revenues massively. For instance, industry experts claim that the sports betting industry is projected to grow to around $139 billion by 2028. This growth is a CAGR of over 10% in the same period. Live sports action is now available daily, meaning bettors have events to wager on every day.
Besides that, there is a World Cup year, and soccer is the most wagered sport globally. As a result, online casinos running sports betting sections will have plenty of markets to offer their members. On the other hand, casinos no longer depend on live sports action, thanks to the growth of eSports which makes the options even more. 
Other sports that have also become popular among bettors are basketball, tennis, American football, and horse racing. With all these sports having significant events this year, you should expect sports betting activities to hit an all-time high this year. Also sponsorship deals between casinos and sports entities will also boost casinos visibility globally. 
Market Segmentation
You can divide the global gambling market into three categories using type, device, and region.
Type:

 the online gambling market is divided into five primary types: casinos, sports betting, bingo, poker, and others. Based on studies, the sports betting section is anticipated to lead the market in 2022. In addition, the online casino segment is also expected to make substantial achievements in the course of the year.

Device:

 the device segment is divided into desktop, mobile, and others. The desktop segment generated considerable online gambling activity in 2021 because people enjoyed larger screens that offer better visibility. Be that as it may, mobile gambling is still expected to grow massively in the coming days due to smartphone penetration.
Regional outlook
The global gambling market is classified into the following regions:
North America

Europe

Asia-Pacific

Middle East & Africa

Latin America
Europe is the leading region in online gambling activities. In addition, experts expect the region's online gambling activities to soar in 2022. Their top spot is mainly because of the growing sports industry in the region and the ease of online casino regulations. In addition, many leading online gambling operators are in the region.
On the flip side, the Asia-Pacific region is projected to register the fastest growth between 2022 and 2030. Experts attribute the rapid growth to the increased smartphone penetration in China and India. Also, rapid urbanization and increased internet penetration are contributing factors. Other observers also attribute the growth to the increasing adoption of cryptocurrency in online gambling to have positively affected the Asian-Pacific online gambling market.
Final Thoughts
The casinos market is one of the most lucrative industries globally. However, it is also very competitive, meaning operators must offer the best products and services to remain competitive. This competition has come as a blessing in disguise to the gamblers as they get to enjoy top-drawer services. As more gamblers join the online gambling community, you should expect to see the industry growing at unprecedented rates in 2022.
Betsoft Gaming Launches its Slot Gaming Titles on 888casino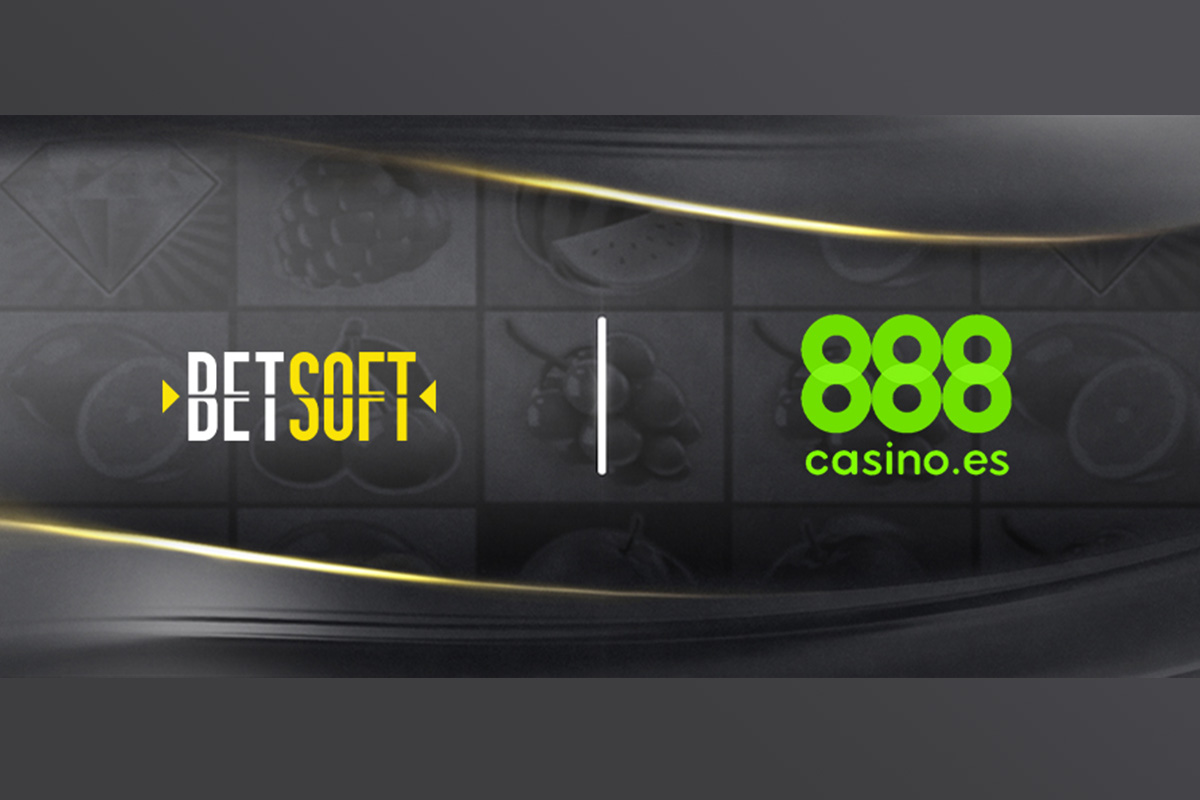 Reading Time:
< 1
minute
Betsoft Gaming has launched its slot gaming titles on 888casino, one of the world's leading online casino brands and part of 888 Holdings plc.
Following its recently announced deal with 888casino, the teams have worked together to integrate a selection of Betsoft's games onto 888casino's Spanish platform, 888casino.
To support its commitment to the Spanish market, Betsoft has undertaken the translation of many of its biggest hits. These will be available on 888casino, along with the latest releases Tower of Fortuna, Return to Paris and Thai Blossoms also forming part of the offering.
Betsoft Gaming successfully undertook two ISMS audits in 2020, allowing it to operate in both Spain and Colombia. This, in conjunction with Betsoft's other signings with top tier licensees in Spain, has consolidated Betsoft's brand recognition across the country.
"As a long-term innovator in iGaming, it is our strategy to collaborate with operators such as 888casino who share our ethos on quality customer service. We are very pleased now to be live with them in Spain," Anastasia Bauer, Head of Account Management at Betsoft Gaming, said.
"We are delighted to be adding Betsoft's leading gaming content to our 888casino platform in Spain. Betsoft is renowned for creating innovative gaming titles which are loved by players and adding a selection of its most innovative games to our platform will provide our players in Spain with an even wider selection of high-quality and player-focused games to choose from, aligning with our product and content-leadership strategy. We look forward to working with Betsoft in the future," Talya Benyamini, VP B2C Casino at 888, said.
GIS and EPIC Risk Management to Host Pioneering Gambling Awareness Summit at Wembley Stadium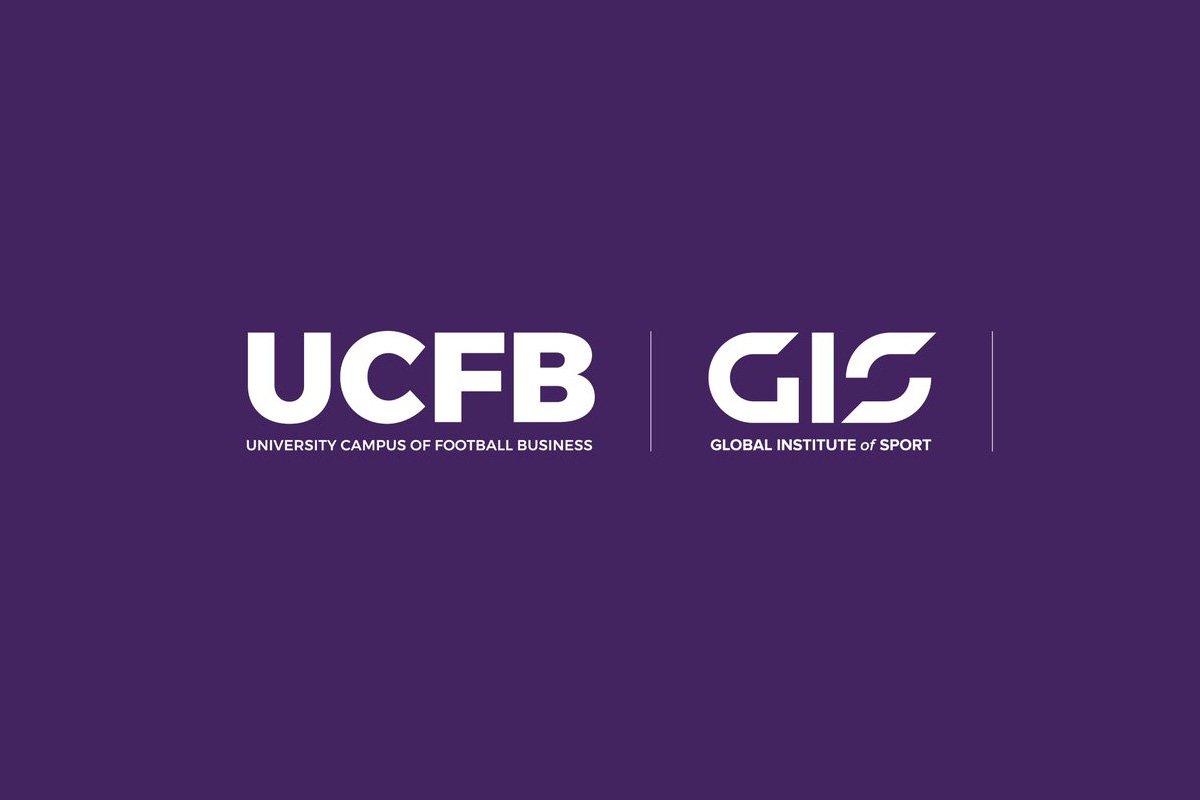 Reading Time:
2
minutes
Global Institute of Sport (GIS) will join forces with EPIC Risk Management this autumn to deliver a pioneering gambling-harm awareness event at the iconic Wembley Stadium.
The partnership, which also sees GIS become EPIC's official education partner, will involve the two parties coming together to host the inaugural Global Gambling Harm in Sport Summit on Wednesday 5th October.
Taking place at the world-famous Wembley Stadium, home to one of GIS' unique UK campuses, the summit will enable a host of the world's premier executives and welfare professionals from elite sport and esports to gather and learn how best to tackle the issue of gambling harm in their industry.
John Millington, senior director at EPIC Risk Management, said: "Problem gambling can affect any individual from any walk of life, but several academic studies have reached the same finding that athletes are up to four times more likely to suffer its consequences.
"Clearly, education and prevention work for those who regularly participate in competitive sport is a hugely important in tackling this issue. This summit is designed to bring in experts across the professional sport eco-system to delve into this issue and look at ways of protecting those most vulnerable from gambling harm.
"GIS are the perfect partner to help undertake research and mine data on this topic and have joined forces with us to ensure that we can ensure that the right people can continue to receive it, contribute to it, and act upon it.
"They will be making a vital contribution to the Pro Sport Advisory Board in the longer term via their new status as our Education Partner and we're delighted that their iconic base at Wembley Stadium will be the perfect setting for some important discussions to take place among the people who can enact genuine change for the better on this issue."
GIS president Sharona Friedman said: "We're delighted to have partnered with EPIC Risk Management to deliver the Gambling Harm Prevention in Sport Summit at our iconic Wembley stadium campus.
"The Global Institute of Sport wants to help address some of the key issues across sport and we look forward to working with EPIC Risk Management on facilitating this discussion as well as working to create future recommendations of best practice.
"Bringing together leaders from across the sports industry to all put forward insight and experiences related to the issues around gambling related harm is the first step in exploring how we can best work towards reducing the risks associated."