CHAMPIONS TO BE CROWNED IN F1 ESPORTS PRO SERIES GRAND FINAL LIVE THIS WEEK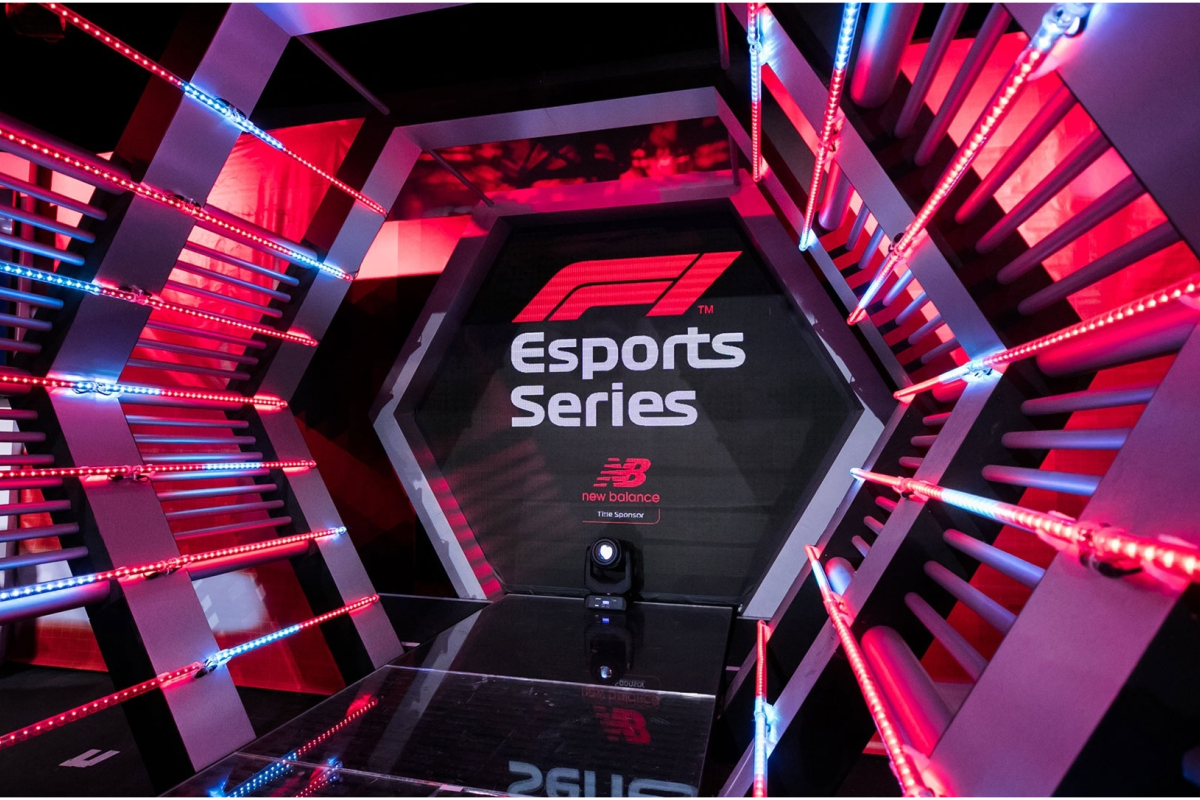 Reading Time:
3
minutes
TIMING DETAILS, WHERE TO WATCH INFO, AND DRIVER QUOTES FOR F1 ESPORTS PRO SERIES PRESENTED BY ARAMCO
The F1 season may have ended on Sunday, but we have even more racing action for you as F1 Esports Pro Series presented by Aramco culminates with this week's Grand Final! We will see a new champion crowned as four drivers are in contention of winning a first title, whilst Red Bull and Alfa Romeo will fight it out for the teams' championship. To get you up to speed with the action, you can view the 'Top 5 moments' from a thrilling Event 3 on YouTube here and are free to embed this in editorial if you wish.
Alfa Romeo's Jarno Opmeer, and Red Bull's pairing of Frede Rasmussen and Marcel Kiefer, are the main contenders vying to get their hands on the trophy, but Renault's Nicolas Longuet is still in the hunt and has the ability to cause an upset. The Grand Final will see drivers race at Suzuka, Mexico City before the season ends at Interlagos, as so many famous F1 campaigns have in the past.
The winners of the drivers' championship and teams' championship will be presented virtually with their awards after the final race on Thursday, as well as the winner of this year's DHL Fastest Lap Award.
The live shows will be streamed online via F1's official channels on Facebook, YouTube, Twitch and Huya, as well as broadcast on television by international partners such as ESPN (US), Sky (UK) and Ziggo (Netherlands), whilst Qualifying show content will be streamed exclusively on Twitch, YouTube and Huya (China). For full information about the Pro Series visit: https://www.f1esports.com/
Please see the table below for the full breakdown of the platform splits so you don't miss a moment of the action this week:
Day
Session
Time (GMT)
Coverage
Wednesday 16 December
Qualifying Show 1
(featuring Quali. 1 highlights and Quali. 2 live)
15:30 – 16:45
Twitch / YouTube / Huya (China)
Evening Show 1
(featuring Quali. 1 and Quali. 2 highlights, Race 1 re-run and Race 2 live)
19:30 – 21:00
TV & Online
Thursday 17 December
Qualifying Show 2
(featuring Qualifying 3 live)
15:30 – 16:45
Twitch / YouTube / Huya (China)
Evening Show 2
(Featuring Race 3 live and season highlights)
19:30 – 21:00
TV & Online
Ahead of this year's Grand Final, we caught up with F1 Esports pundit Nic Hamilton, and three of the title contenders, to get their thoughts on the season so far and the final round of races. Please feel free to use these comments in editorial around the build-up to the Grand Final.
Nic Hamilton
It's going to be a really interesting last event. Jarno Opmeer is showing how strong he is, especially his one lap pace and taking the championship by storm initially. As a team Alfa Romeo seemed really strong, a couple of bad rounds from Dani Bereznay has put a halt to the number of points they have been able to collate. Red Bull have been working together all the way through the season and they don't seem to make many mistakes. They're very close on pace and they protect each other which I've been very impressed with.
For me I think Jarno Opmeer will win the Drivers' Championship and Red Bull will take the Constructors' Championship.
Jarno Opmeer
I've been leading since the first race so it would be very disappointing to let it slip now. I know that Frede [Rasmussen] and Marcel [Kiefer] are both having an insane season so they have been pushing me very hard. I'm very confident because we have been making good progress every race but I'm just focussing on what I can do to get the maximum out of this last event.
Marcel Kiefer
[On the Constructors' Championship] We shouldn't underestimate Alfa, they have showed that they are excellent especially in Event 1 where they were ahead. We're a bit more confident going into the Grand Final as we have a bit of a gap but it can still turn around quickly if things don't go to plan. We can't rest we just need to keep our heads cool and bring home the points.
Nicolas Longuet
I've been happy with my performance this year as it's essentially my rookie year. There has been so much work that has gone behind this season so I don't think fourth in the Drivers' Championship is too bad. Hopefully I can break into the top three in the final event.

Red Bull Mobile Esports Open Season 3 Finals to Crown the Best Players in the World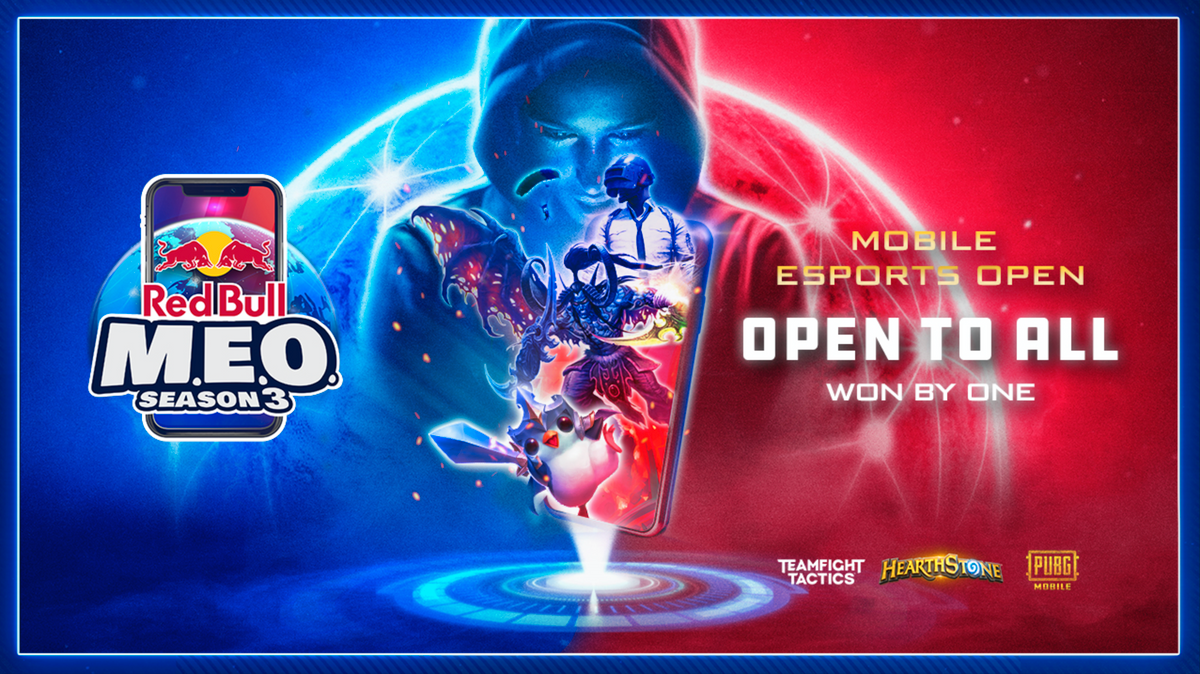 Reading Time:
2
minutes
The third year of the competitive celebration of the mobile gaming scene comes to a spectacular thirteen day conclusion with world finals for Hearthstone® on March 20th, Teamfight Tactics on March 27th, and PUBG MOBILE on March 22nd and 29th.
The best Teamfight Tactics, Hearthstone and PUBG MOBILE players in the world will compete on the world stage in an epic thirteen day final, transporting players and fans to a virtual Istanbul.
The Red Bull Mobile Esports Open (M.E.O.) Season 3 Finals festival begins when the virtual Istanbul venue opens on March 17th.
The event will crown champions for all three games from March 20th – 29th.
Season 3 has been the most ambitious to date, with over 22,000 players registering to compete.
Red Bull M.E.O., the global mobile competition where Teamfight Tactics (TFT), Hearthstone®, and PUBG MOBILE players across the globe have been battling for supremacy, comes to an exciting close in March 2021! In its third year, the mobile open will close out its most ambitious season to date with an extraordinary thirteen day world final beginning on March 17th, transporting fans to a virtual Istanbul. The event will see national winners from 28 countries compete on the world stage to identify the best players on the planet. Alongside the highest tier of competition, the world final will offer fans a digital festival celebrating one of the world's most beautiful cities, including virtual tours, exciting live streams, interactive challenges, and much more.
Uniquely positioned on both the continents of Europe, and Asia, Istanbul is the perfect digital battleground for the global competition. The immersive playground will feature three areas dedicated to the Red Bull M.E.O. Season 3 games, with the tournaments taking place in iconic and historic locations of Istanbul. The Hearthstone competition will take place at Grand Bazaar, one the oldest and largest markets in the world, and TFT will take place at the vibrant Ortaköy Square.
The PUBG MOBILE finals will be split into two regional events to ensure the best possible experience for players, crowning Red Bull M.E.O. Season 3 Champions of East and West respectively, and will take place at the Haydarpaşa Train Station & Dock. Engaging events throughout the final will include an airdrop treasure hunt available in the PUBG MOBILE district. The finals will also offer virtual tours of some of the city's most iconic locations including Sultanahmet Square and Galata Tower, video content and streams, interactive mini games, and more. Istanbul has already played host to the Red Bull M.E.O. National Finals for Turkey in July, a spectacular event which saw players compete from their cars on a moving ferry to ensure social distancing.
The high-stakes competition kicks off on March 20th with the global final for the fast-paced strategy card game Hearthstone. Truly open to all, the exciting Red Bull M.E.O. Season 3 Finals stream will see players compete in Riot Games' auto battler TFT on March 27th. The thirteen day festival will host two competitions to crown the best PUBG MOBILE players on March 22nd (East), and March 29th (West), and some of the biggest pro organisations in the world battle rising stars from every corner of the globe who have proven themselves in national competitions.
Red Bull M.E.O. Season 3 has been the most successful yet, with more players than ever before competing in national events in 28 countries. Season 3 began in May 2020, and has seen more than 22,000 players around the world register to compete.
paysafecard Becomes Premium Partner of A1 Esports League Austria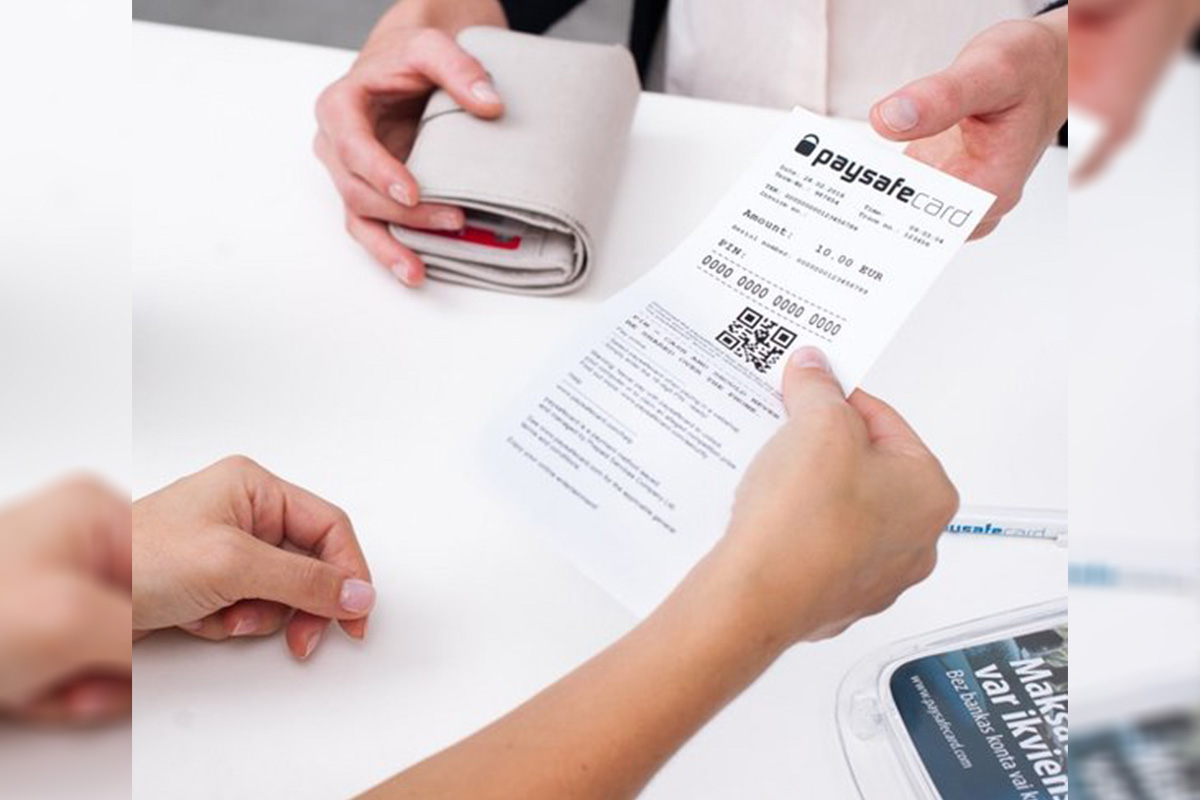 Reading Time:
2
minutes
paysafecard, part of leading integrated payments platform Paysafe, has become the Premium Partner of A1 esports League Austria, the country's largest esports league.
The A1 League now has more than 15,000 participants and offers esports challenges across several top titles such as League of Legends, Brawl Stars, Clash Royale and VALORANT. 2021 sees the launch of a Pro Series and Amateur Series with a separate stage for up-and-coming players and talents.
The focus of the collaboration between paysafecard and the A1 esports League Austria is on promoting the local esports scene and fan activations in living rooms across the country. The first 200 participants of the A1 esports League Austria will receive a paysafecard voucher to the value of EUR 5 to get started with training right away.
Additionally, paysafecard and A1 esports will regularly organise gaming quizzes via social media during the group phase and provide all fans at home with engaging content. Previous champions of the A1 esports League Austria will be honoured in a dedicated virtual Hall of Fame. The "A1 esports Hall of Fame presented by paysafecard" will be launched and shared on A1esports.at in the coming weeks.
For the league broadcasts, paysafecard and A1 are launching a new second screen offer: the A1 esports paysafecard Challenge. With the challenge, viewers can participate virtually and test their skills online. All participants will be able to take part in weekly gaming and esports quizzes, challenges, raffles and team votes.
"We are very pleased to have partnered with paysafecard, which has long played a part in the global esports industry, for the A1 esports League Austria. With this commitment, we are once again strengthening the focus on the local esports scene and creating additional entertainment for all viewers and fans of the league with the A1 esports paysafecard Challenge," Marco Harfmann, Director of Marketing Communications at A1, said.
"paysafecard is committed to providing gamers with a quick, convenient and secure payment solution. We are proud of our active contributions to the community over many years. As a market leader in our industry, we enthusiastically support the largest esports league in Austria – bringing two big players together to offer the perfect gaming and payment experience," Udo Mueller, CEO at paysafecard, said.
Chinese Esports Firm VSPN Considering an IPO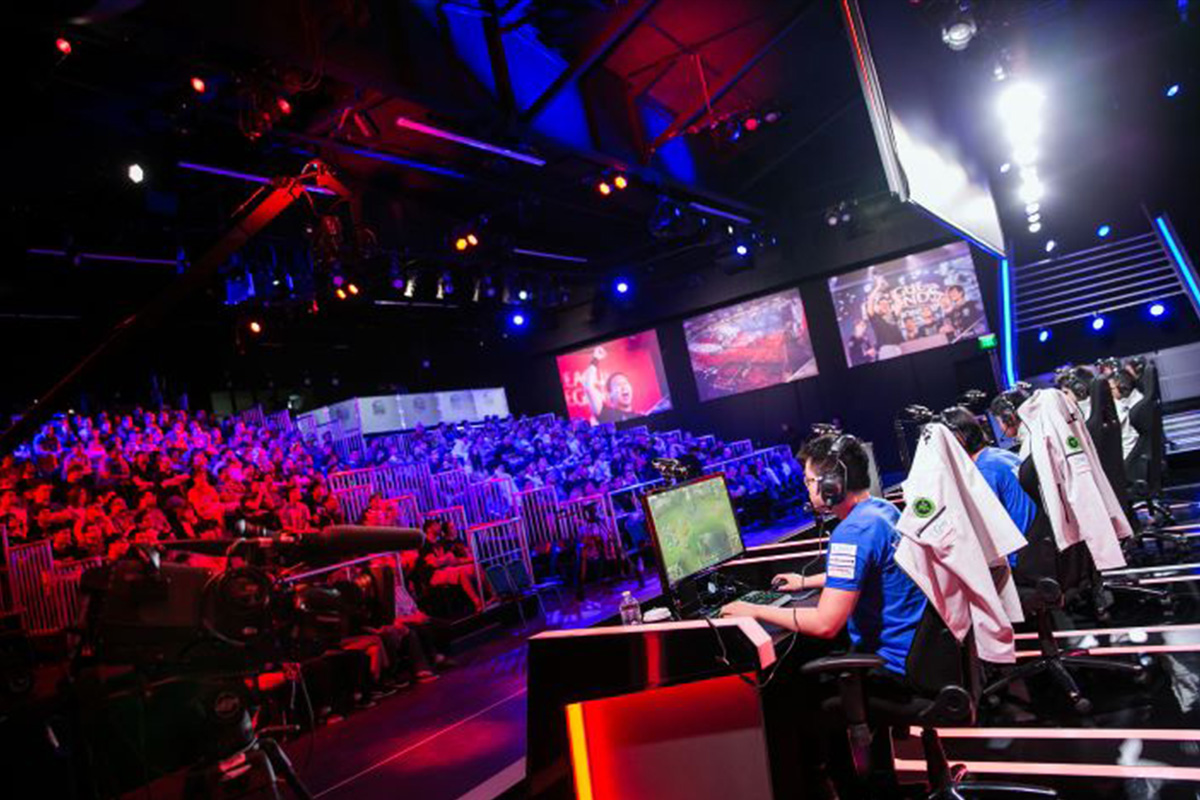 Reading Time:
< 1
minute
Chinese esports firm VSPN is considering an initial public offering (IPO) in the US as soon as this year to build its war chest for expansion in China's competitive gaming arena, people familiar with the matter said.
VSPN, also known as Xi'an Quantum Sports Management Co., could raise several hundred million dollars in the IPO, one of the people said, requesting not to be named because the matter is private.
Deliberations are at an early stage and details including size and timeline could change, the people said. A company representative said they don't have an IPO plan at this stage.
Headquartered in Shanghai, the company also has offices in Saudi Arabia, South Korea, Indonesia and the US, creating more than 13,000 competitions for broadcast. The company raised $60 million in a Series B+ funding round from backers including Prospect Avenue Capital and Guotai Junan International Holdings Ltd., according to an announcement in January. Its other investors include Kuaishou Technology, Sequoia Capital China, Susquehanna International Group, Tencent and Tiantu Capital.