Jarno Opmeer and Mercedes lead F1 Esports Series Pro Championship presented by Aramco after dramatic Event 1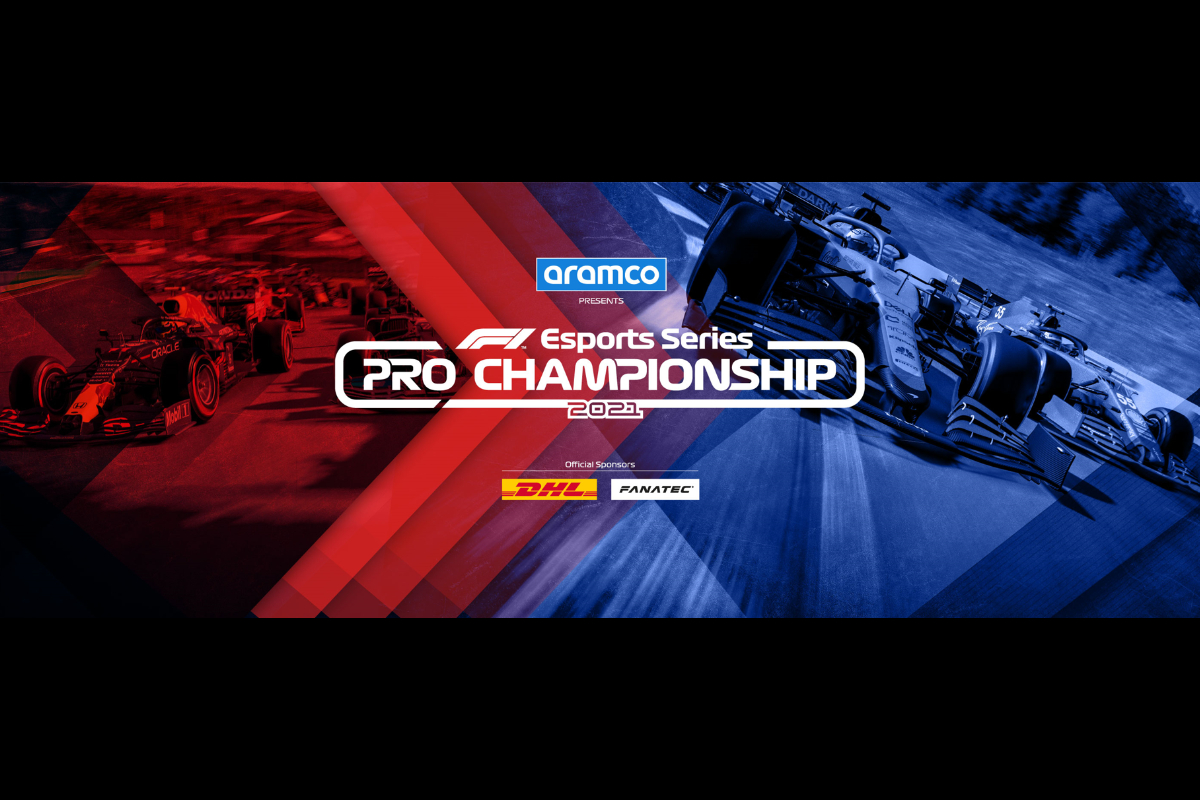 Reading Time:
5
minutes
The 2021 F1 Esports Series Pro Championship presented by Aramco got underway with an thrilling Event 1 this week, where Jarno Opmeer and Mercedes took an early lead in the Drivers' and Teams' Championships respectively, but with eight different podium finishers in the first three races, the huge $750,000 prize pot is all to play for.
The return of the Pro Championship was more anticipated than ever before following record-breaking viewership last year, the highest ever participation numbers of fans attempting to qualify, as well as several huge moves around the grid with a number of F1 Esports' biggest names switching allegiances in the off-season.
Much like the 2020 season, drivers are continuing to race remotely from their homes or team facilities, but the hugely popular competition continues to broadcast from the Gfinity Esports Arena in London, with live shows fronted by familiar faces: Natalie Pinkham, Tom Deacon and Nic Hamilton. Following the same Event format as recent campaigns, teams battle it out on the official F1 2021 video game, developed by Codemasters, in two races on a Wednesday, and one on a Thursday, across four broadcasts, which also features qualifiying.
In the first of Wednesday's two races, the virtual world mirrored reality as the season opener took place at the Sakhir International Circuit, Bahrain, and it was Britain's Lucas Blakeley who took his maiden win in a historic moment, becoming the first winner for the Aston Martin Cognizant Esports team. Blakeley started in P2 behind Nicolas Longuet but passed him going into the first corner and didn't relinquish top spot until the final few laps when the lead changed hands several times between the pair, thanks to brave racing and the use of DRS, before the Aston Martin man timed his last attack to perfection. Alvaro Carretón was with the front two the whole way, ready to pounce on any mistakes, but in the end had to settle for a well-deserved P3 for Williams.
Wednesday's action continued with a trip to China, and whilst the real-world drivers haven't raced at the Shanghai International Circuit since the pandemic struck, the popularity of F1, and Esports, continues to flourish, as seen by the success of the F1 Esports Series China Championship. Reigning champion Jarno Opmeer showed his title-winning pedigree with an unbelievable victory, taking a huge risk as the only driver to start the race on intermediates tyres, despite there being torrential rain, after a poor qualifying performance that left him in P14. He fell as far as P18, before the rest of the grid began to pit and switch to the same tyres, allowing him to make his way up the grid. He was soon leading, and despite a brief change of leadership between himself and Fabrizio Donoso, as the Alpine driver became the first switch to softs, Opmeer was able to secure his first win for Mercedes in stunning fashion. Red Bull's Marcel Kiefer put in an accomplished performance in tricky conditions to get his first podium of the season.
The first Event of the new season was rounded off with a second win for Opmeer at the Red Bull Ring with an emphatic victory as he sent out a message to the rest of the field that he is intent on defending his crown. Frederik Rasmussen, one of last year's front runners picked up his first podium of the year, ahead of McLaren's new boy Bardia Boroumand who secured third, and is already living up to the hype around him in the pre-season. 
Event 2 will see the drivers battle it out on a trio of iconic 'old-school' circuits as the Pro Championship heads to Silverstone, Monza and Spa, in what is set to be an action-packed two days across 27-28 October.
Following Event 1, the official standings are as follows:
Driver standings
Team standings
The live shows are streamed online via official channels of Formula 1 on Facebook, YouTube, Twitch and Huya, as well as broadcast on television via select international broadcast partners.
In the last 18 months, F1 Esports events have achieved over 40 million views across TV and digital, and this popularity led to a record number of people attempting to be a part of this year's Pro Exhibition, with almost half a million taking part in qualification. This year's qualification is now open through a challenge in the official F1 2021 video game, with the first event live until 31st October. If you would like to find out more information on how to take part in the F1 Esports Series and for more information on the Pro Championship presented by Aramco, visit www.f1esports.com.
Full race results:
Race 1 – Bahrain
Race 2 – China
Race 3 – Austria
Ben Pincus, Director of Commercial Partnerships at Formula 1®, said:
"It's great to see the F1 Esports Series Pro Championship presented by Aramco back underway. We've been spoilt with excitement in the real-life racing this year and if these first races are anything to go by, we're in for a treat this season in the virtual world too."
John Clarke, CEO at Gfinity, said:
"Last year's record-breaking participation is a testament to Formula 1's continuous innovation and expansion, bringing more fans than ever into the world of F1 Esports. Off the back of last year's success, the F1 Esports Series has returned bigger and better than ever, giving Gfinity the opportunity to utilise its tech IP and world-class production to help F1 fans feel ever closer to the series.
Paul Jeal, F1 Senior Franchise Director at Codemasters, said:
"We're into the fifth year of F1 Esports, and the standard continues to get higher and higher, with some blistering lap times and exciting wheel to wheel racing to open the series. A great display from Jarno Opmeer as he tops the drivers' championship, and it looks like we could have an incredible battle between a handful of teams for the team championship. Roll on the second show."

React Gaming to Offer LOOT.BET Esports Wagering Skin via HHRP in the Philippines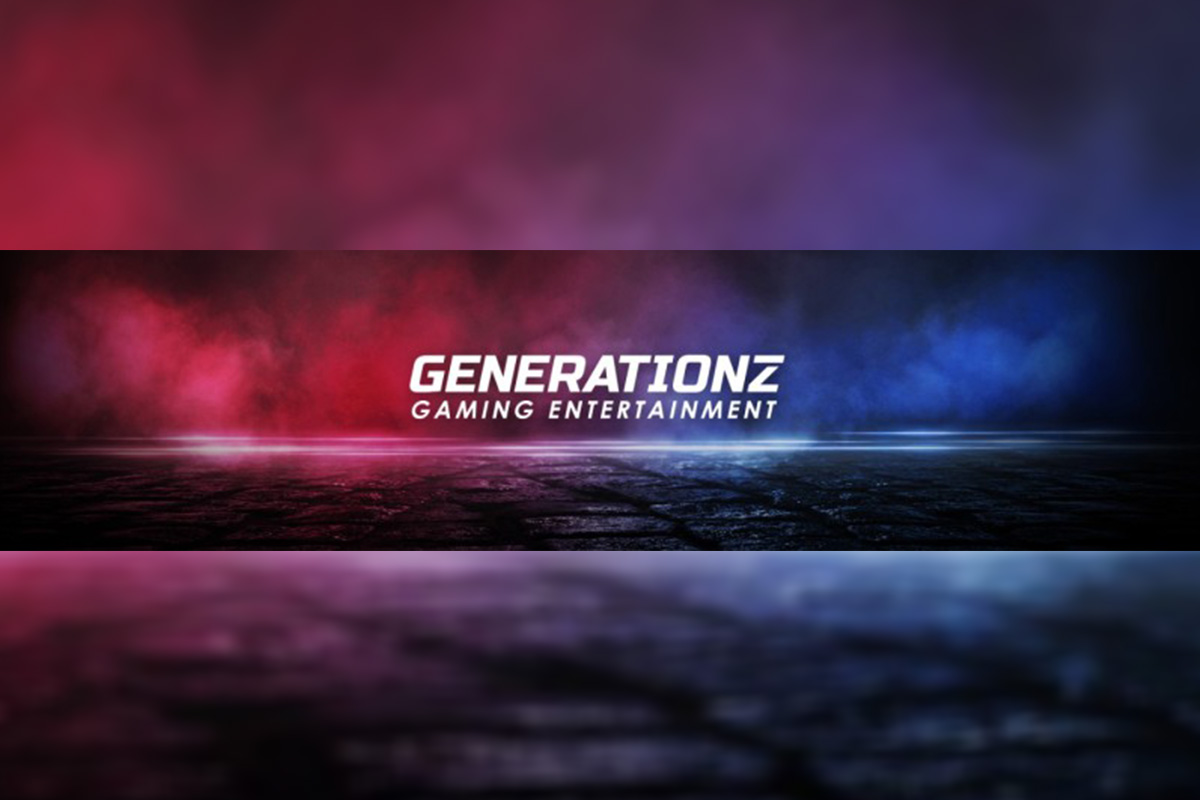 Reading Time:
< 1
minute
Generationz Gaming Entertainment, a subsidiary of the React Gaming Group, has signed a white label revenue sharing agreement with HHRP Inc to operate LOOT.BET's esports wagering platform in the Philippines, pending successful certification of the LOOT.BET platform by Gaming Laboratories International.
"We are thrilled to have HHRP as a partner for the Philippines market, HHRP being one of only four companies holding online gaming licences in a country of more than 109 million people," Laurent Benezra, President and CEO of React Gaming, said.
"This agreement is part of our two-pronged growth strategy to expand LOOT.BET's reach into the B2C and B2B markets. The advantage of the B2B market is that LOOT.BET's platform will be offered to established customer bases, thus involving no customer acquisition cost on our part. Our partner will offer our white-label platform as its own to its customers and we will receive a portion of the revenue generated when those customers use the platform. The more popular our platform, the more revenue it will generate. The great thing about this model is that we can replicate it in multiple markets and with multiple online gaming providers at minimal cost," Laurent Benezra added.
Subway and Guild Esports Celebrate First Year of Game-changing Partnership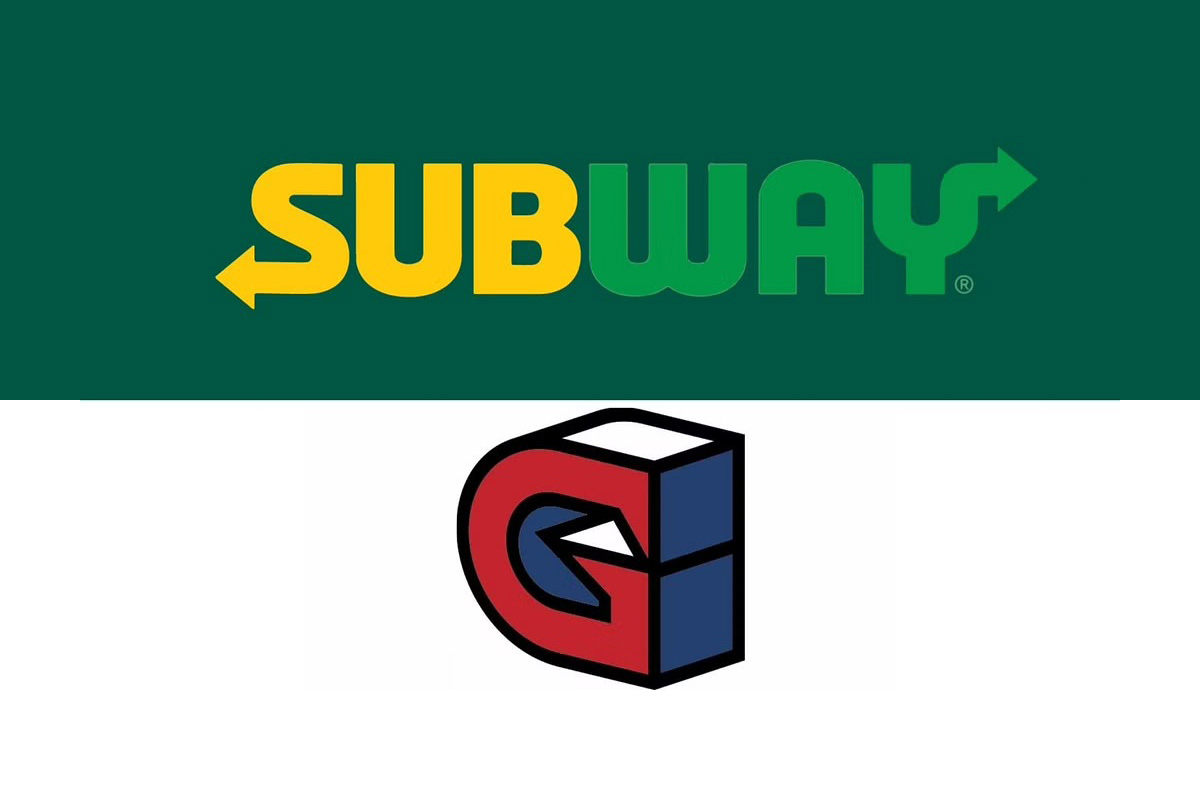 Reading Time:
2
minutes
Subway and global esports company Guild Esports are celebrating their first year of a successful brand partnership. The EMEA-wide partnership engages Gen Z consumers with esports and gaming activations. So far, the collaboration has generated nearly 9000 posts and streams, and over 1800 hours of exposure time, and more coming from Subway and Guild, soon.
Just over a year ago, Subway launched a two-year EMEA-wide brand partnership with Guild Esports, the global esports business co-founded by football star, David Beckham.
As esports continues to grow across the world, with an audience of over 450 million in 2021, expected to rise to 570 million by 2024 (according to market research firm Newzoo), this market is a way for Subway to connect with Gen Z consumers.
But there's more to Subway's partnership with Guild than esports alone. It also helps Subway to promote its belief in nutritious food, choice, and variety, to an audience that doesn't always eat as healthily as they could.
David Beckham set up Guild Esports to take a holistic view of its players' wellbeing – not only advancing skills in gaming, but also taking care of good nutrition, physical and mental wellbeing. With over 80% of gamers eating or drinking while playing (Newzoo), Guild hopes to promote a healthy relationship between gamers and food. And this aligns with Subway's values of helping consumers make better and healthier choices.
"It's great to have Subway on board to help us educate gamers and esports players. We are currently working closely with Subway's nutritionist to further develop our Health and Nutrition section on our Academy platform, aiming to equip young players with the tools and knowledge needed to improve their relationship with food. The lessons will cover everything from healthy habits around nutrition, improving relationships with food and the benefits and dangers of common nutrition supplements in esports. Keep an eye out on our Academy and Guild social channels for more game-changing content," Luke Hall, Nutritionist at Guild Esports, said.
"One year on, our partnership with Guild has become a powerful asset across EMEA. We've turned it into a far-reaching and multi-dimensional asset with many opportunities for our franchisees to engage local consumers. Esports is a new area for Subway, and we are enjoying the journey. And as Guild is an esports organisation which talks so passionately about nutrition, they offer us a unique and well-rounded partnership," Louise Wardle, the EMEA VP of marketing for Subway, said.
"It has been great to work with Subway as our brand has grown and we've built the range and reach of our activities. We are also excited about the future direction of Guild Academy which has a huge focus on the holistic wellbeing of gamers and are pleased to be working so closely with Subway on the development of our Health and Nutrition section. One year on, it's been quite a journey and we are now set for our next burst of growth. So, look out for more exciting activity with Subway in EMEA in 2022 and beyond," Michelle Tierney, CCO at Guild Esports, said.
Challengermode signs deal with KRAFTON, Inc. to host new grassroots PUBG Esports initiative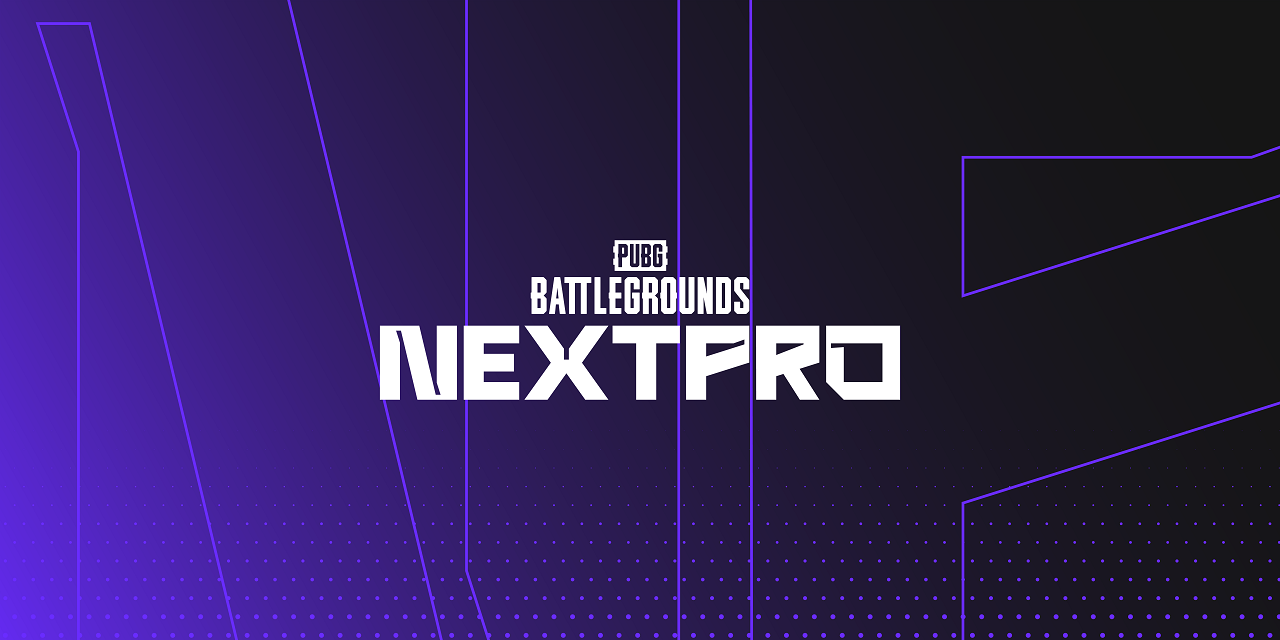 Reading Time:
2
minutes
Challengermode, a leading global esports platform, today announced its partnership with KRAFTON, Inc. to be the official platform partner for the PUBG NextPro series – a tournament series giving grassroots esports players the chance to experience pro play in a professional esports setting.
For the remainder of 2022, the best amateur PUBG: BATTLEGROUNDS (PUBG) PC gamers in Western Europe, the Middle East and North Africa will be able to prove themselves in weekly tournaments that will feed into monthly leaderboards with prizes. These week-by-week competitions give esports hopefuls the chance to play like the pros in a continuous competitive experience all on one centralized platform.
This initiative will see KRAFTON, Inc. use Challengermode's automated esports platform for the PUBG NextPro esports events – ensuring that competition at the grassroots level keeps up with the development seen across Western Europe, Middle East and North Africa for pro-level leagues and events. It will also bolster KRAFTON, Inc.'s efforts to expand the amateur playerbase of PUBG Esports after the transition of the title to free-to-play.
Robin Svensson, Esports Partnerships Manager at Challengermode, said: "We're delighted to bring KRAFTON, Inc's grassroots PUBG initiative to life on Challengermode.Together with one of the most popular IPs in the world we are creating a bedrock ground for players looking to ascend to higher tiers of PUBG-endorsed tournaments, which aligns perfectly with Challengermode's goal of making esports truly accessible for all. We look forward to working closely with KRAFTON, Inc. on this series of competitions and other collaborations in future"
Erin Hughes, EMEA Esports Manager at KRAFTON, Inc. added: "Our main goal for this initiative is to inspire those who have recently taken up PUBG to take the plunge and embark on a new journey through the PUBG Esports ecosystem. Partnering with Challengermode has allowed us to create this grassroots competitive experience, and we look forward to working closely together over the coming months to make this tournament a success, attract new PUBG Esports fans and deliver something that players look forward to returning to again and again."