Triple Cherry new Video Slot release: Catrina, Amor Eterno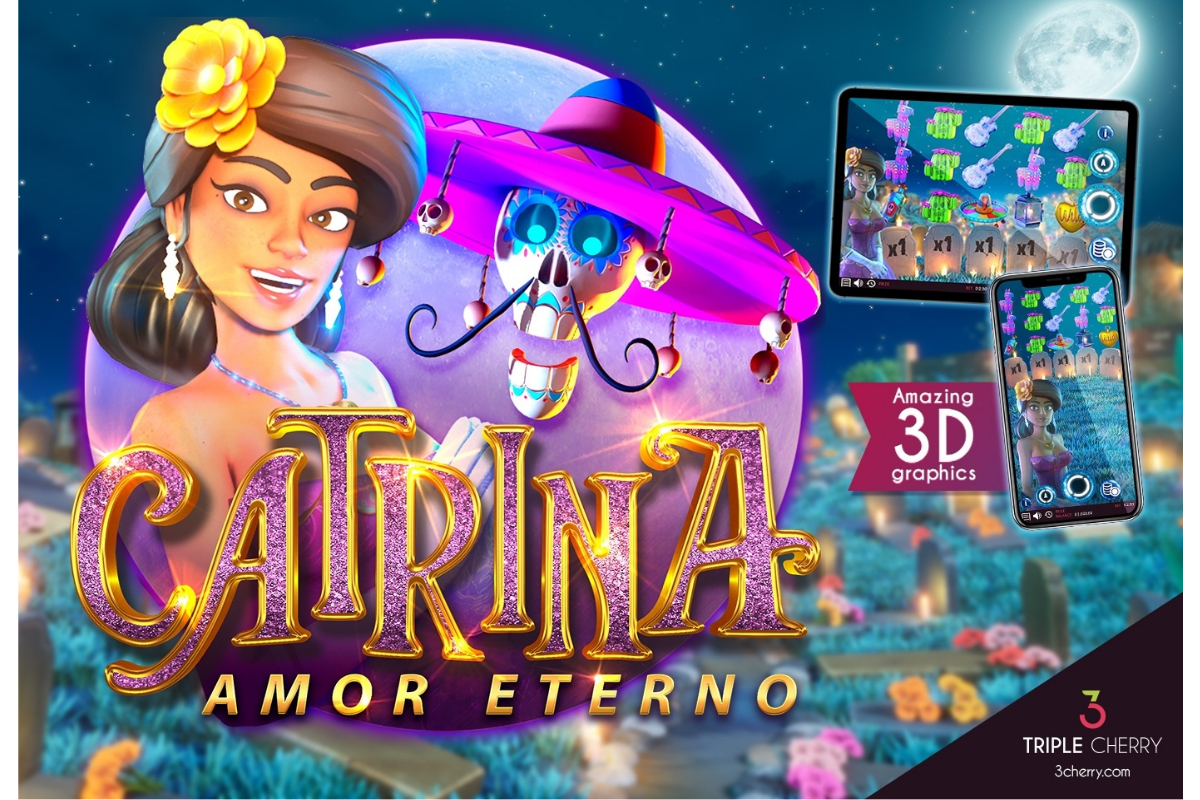 Reading Time:
< 1
minute
Triple Cherry is happy to announce its latest release: Catrina, Amor Eterno.
In this 3×5 video slot the player will discover the love story between Catrina and Fernando, her late husband, on a Mexican day of celebration such as the day of the dead.
This magical slot presents a 95,22% RTP and different features that the player will enjoy wrapped in a harmonious background.
Among these fantastic features the user will find wild symbols at line combinations which creates or increases a column multiplier applied on next respins. Catrina can create new multipliers and increase them until x7 on each reel column. Good luck with the respins to combine all of them!
But Catrina won't be full of happiness until see Fernando and this is possible! Find him in the Skull Roulette, this will allow the player to get more prizes and to join in a free spins bonus phase!
The amazing 3D graphics, the original features, the beautiful music… all together will make the player feel inside this festivity and live the game intensely.
Crypto gambling sites and profitability: why do they make money?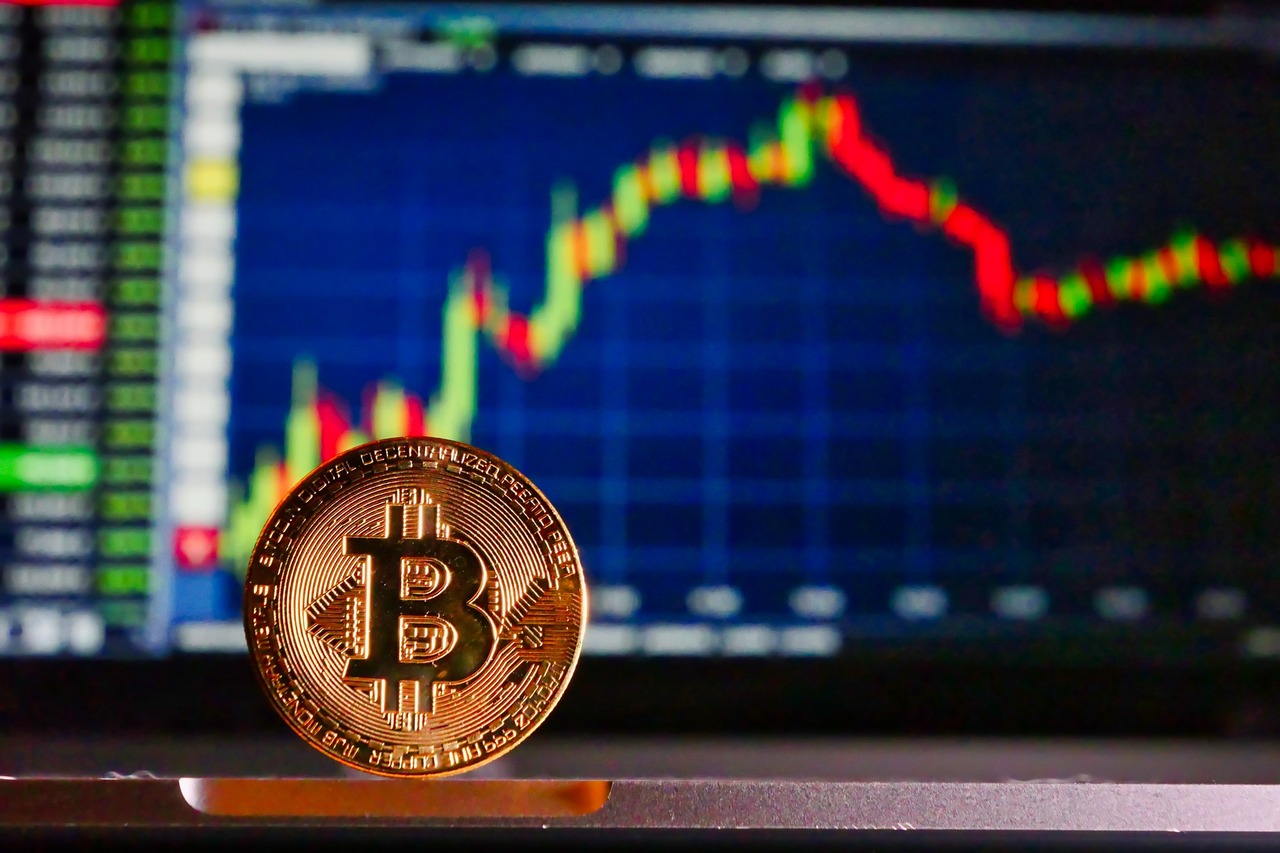 Reading Time:
3
minutes
The world of gambling is now in front of a mounting phenomenon that is literally taking over many of the markets around the world. This phenomenon is no other than the crypto casinos and crypto betting sites, that predominantly accept bitcoin payments and allow gambling to be done in cryptocurrencies or that are crypto-friendly, in the sense that they are integrating crypto-payments into their core payments and transactions systems.
In some parts of the world, crypto gambling is becoming the most dominant type of gambling. Yet in many countries, crypto gambling is growing parallel to traditional gambling. This is the case of Poland, a market that sees its bitcoin gambling rise lately. In fact, crypto gambling in Poland sees considerable growth as cryptocurrencies are gaining more and more popularity.
And as crypto-gambling is continuously moving upwards, it is only natural to wonder what it is that makes it so attractive to the gambling sites themselves. What is it that makes bitcoin or Ethereum or other digital assets a one-way option for online casinos today?
If you are thinking about why is this and generally why and how bitcoin casinos and crypto gambling sites make money, then this is the right place to read and learn!
First of all, let's clear some things out.
Crypto gambling sites operate under the same principles as traditional gambling sites.
That is, there is no apparent change or difference in how they essentially work. Customers visit the sites, gamble and/or bet, play games and so on and then if they win they withdraw their winnings, while if they lose they are not entitled to any withdrawals.
So, then what is it that makes them so attractive to companies?
It's all about more customers and more gambling
The truth is that it all comes down to customers and enhanced customer acquisition and retention as well as increased betting activity. Well, let's take it one at a time.
A bitcoin gambling site is only different from a traditional gambling site in that it accepts payments (and possibly makes payments) in bitcoin. So, on the surface, there is no justified reason for making more money than a traditional site. But, if we consider what bitcoin is, how popular it is becoming among gamblers and what the advantages that it brings to the gamblers, then it sort of shows how bitcoin gambling pays off to the companies themselves.
Bitcoin is a quick, safe, anonymous, reliable, and transparent way of transacting. So, it is preferred by gamblers, because of the many benefits including speed, security, trust, privacy, confidentiality, and credibility. A gambling site that enables its customers to enjoy these benefits – through its adoption of bitcoin transactions – is, by definition, better off in attracting customers.
The role of privacy and anonymity
Just think that there are many gamblers who are hesitating because of, let's say, lack of anonymity that typically characterizes gambling at traditional online casinos, where they have to disclose much personal information and data that otherwise they wouldn't want to disclose. Having the option to play at the casino, let's say, without giving any of their personal information, only with the use of cryptocurrencies, is like 'de-regulating' and liberalizing the gambling activity for them.
Further it can also be about gamblers not wanting anyone to know if they gamble, when they gamble, how much they gamble or how much they win (or lose). Certainly, crypto gambling gives them the privacy they want.
The role of speed
Likewise, one other factor that attracts more customers and more betting also from the existing customers is the speed that bitcoin transactions offer. Bitcoin gambling sites boast their fast processes for payments, deposits, withdrawals etc and so it becomes literally very easy and quick for users to gamble.
The role of reduced fees or no fees
Typically, cryptocurrency transactions don't generate any fees – but in some cases there are some fees, which however are way lower than the fees in traditional online gambling sites. The absence of fees works as a motivator for more betting activity and it is also a customer acquisition (and retention) factor. Just consider that fees are often inhibiting factors or refraining factors for gamblers.
Overall, these straightforward and simple characteristics of bitcoin are what make bitcoin gambling sites more profitable. But in an indirect way: bitcoin is more attractive to gamblers, so sites get to have more customers and more customers means more betting activity and more profits in the end!
Joana Araujo is the super heroine Capitao Sorte in the new Portuguese Celebrities slot game from MGA Games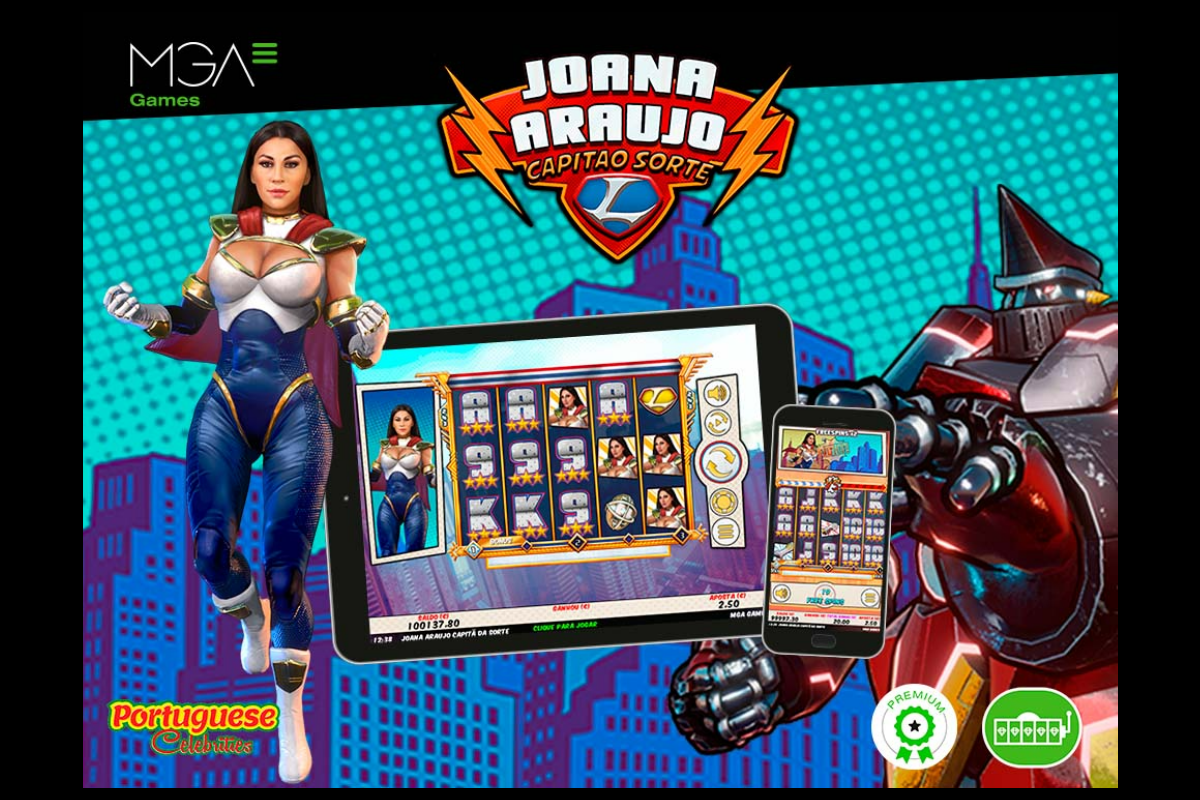 Reading Time:
2
minutes
MGA Games, specialists in the production of localised slot games for global operators, has just presented its latest casino slot game, Joana Araujo Capitao Sorte to Portuguese market operators -an entertainment proposal that is out of this world!
The new 5-reel slot game stars a well-known superheroine, actress and influencer Joana Araujo, who must save the world from devastation, and its engaging comic-book-style graphics immerse players in an incredible world of supernatural powers. This fantastic new Portuguese Celebrities from MGA Games entails an important visual change with a combination of a realistic and comic-style aesthetic.
Once again, MGA Games brings its productions to the world with its localized content. On this occasion, MGA Games has chosen the Portuguese actress and influencer Joana Araujo to star in its Captain Lucky (Capitao Sorte) slot game that launched for the international market less than a month ago. The game has been specially adapted for the Portuguese market, using the image and voice of a character that players easily recognise. The result is a fully immersive game for players in a world full of adventure and excitement.
In the main game, Joana Araujo Capitao Sorte prepares for battle with themed symbols, such as power devices, shields, and robots. The Wild feature is also activated when playing in this screen, and when 3 or more of these special symbols appear, the Free Spins are triggered and players can win up to 20 Free Spins.
A new feature in each game, users play with at least two identical reels, which gives them more chances to win and get up to a maximum of 5 identical reels. The game also includes bonus symbols, and when players get 3 or more of these symbols, they can access the mini-game selection screen. Players have to enter the selection screen several times to unlock the mini-games, one after the other, and once two or more are unlocked, the player can decide which mini-game to play.
This new production includes a total of 3 mini-games. The first "Heroine at Risk" features a roulette wheel with 8 possible prizes, where players have to activate the power device and stop the wheel when they want to win a prize. In the "Unexpected Attack" mini-game, Joana Araujo Capitao Sorte must defeat the robots to get a prize. And finally, the third mini-game is "Star Guardian", where the super-heroine must defeat a cyborg until the exit sign appears. All the mini-games have a maximum prize of 196 x the bet placed.
Like all MGA Games premium slots, this game uses a sequential loading system, which produces faster loading times for instant play on any mobile device and boasts MGA Games' Triple View design offering a unique gaming experience.
The new 5-reel premium slot game is available from November 28th for MGA Games' online casino partners operating in Portuguese market. In addition, on the same day, Dama Fortuna, the localised version of the slot with locutions and texts adapted to the Colombian public, is launched for Colombia.
Casino777.nl introduces provider Greentube to players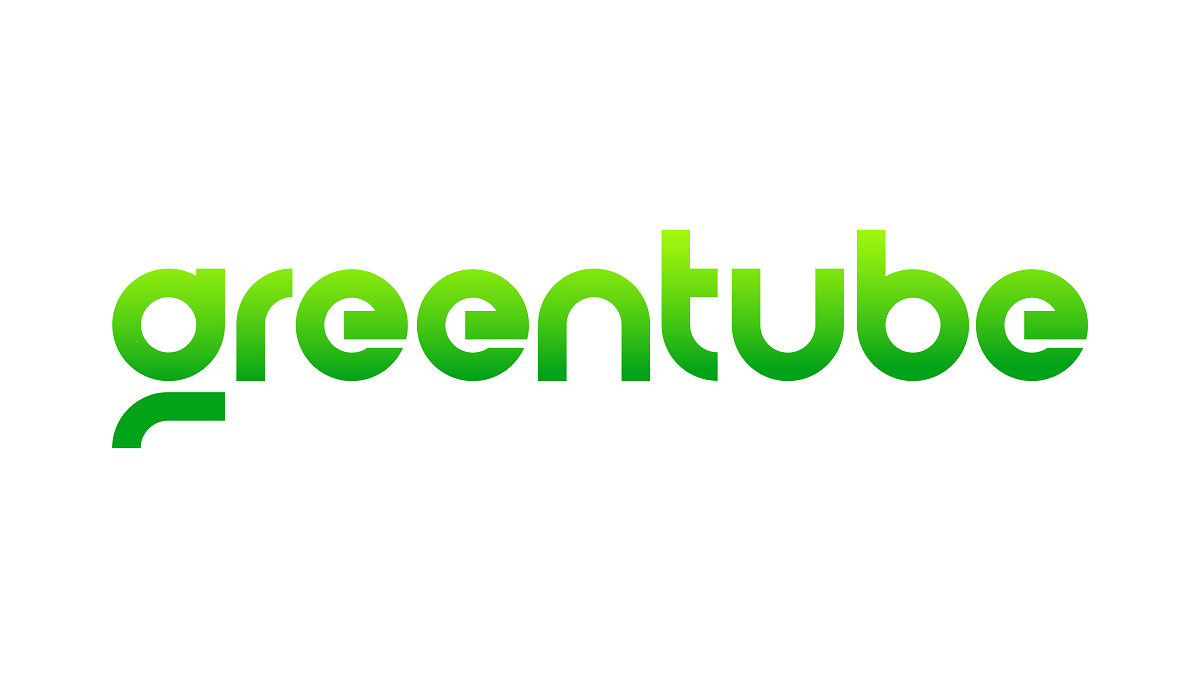 Reading Time:
< 1
minute
Casino777.nl – a leading Dutch online casino – has recently enhanced its games library by adding Greentube's finest titles to the collection.
Casino777.nl is the latest brand of popular online gambling hub Casino777. Known for its excellent range of games, friendly customer service and innovative approach to developing casino products, the addition of Greentube marks yet another progressive step to make it one of Europe's most popular gambling sites.
Casino777.nl is always on the lookout for the latest game providers to include in their library to ensure its players can enjoy the most up-to-date gaming experience with titles that can be enjoyed by players of all backgrounds.
The recent addition of Greentube means a handpicked selection of the supplier's fantastic games will be made instantly available to 777.nl players, with highlights including Book of Ra, Super Random Flashback and Grand Slam Casino.
Jean-Christophe Choffray, Head of Gaming at Casino777.nl, said: "We are dedicated to bringing our loyal customers the finest casino products on the market, which is why we only partner with the best suppliers in the industry.
"We're thrilled to have Greentube on board and to see how our players react to their already impressive portfolio of games, playable on both mobile and desktop. We look forward to building our relationship with this excellent provider and to maintain our reputation as the Netherlands' favourite online casino."
Andy Duschek, Key Account and Sales Manager at Greentube, said: "Our portfolio has been very well-received in the Netherlands and we are thrilled to join forces with Casino777 to offer great entertainment to an even bigger audience in the region. The Dutch market offers great opportunity for us at Greentube and we look forward to building on this partnership and together propel further growth."