Rix.GG signs Oliwer "LATEKS" Fahlander for new VALORANT roster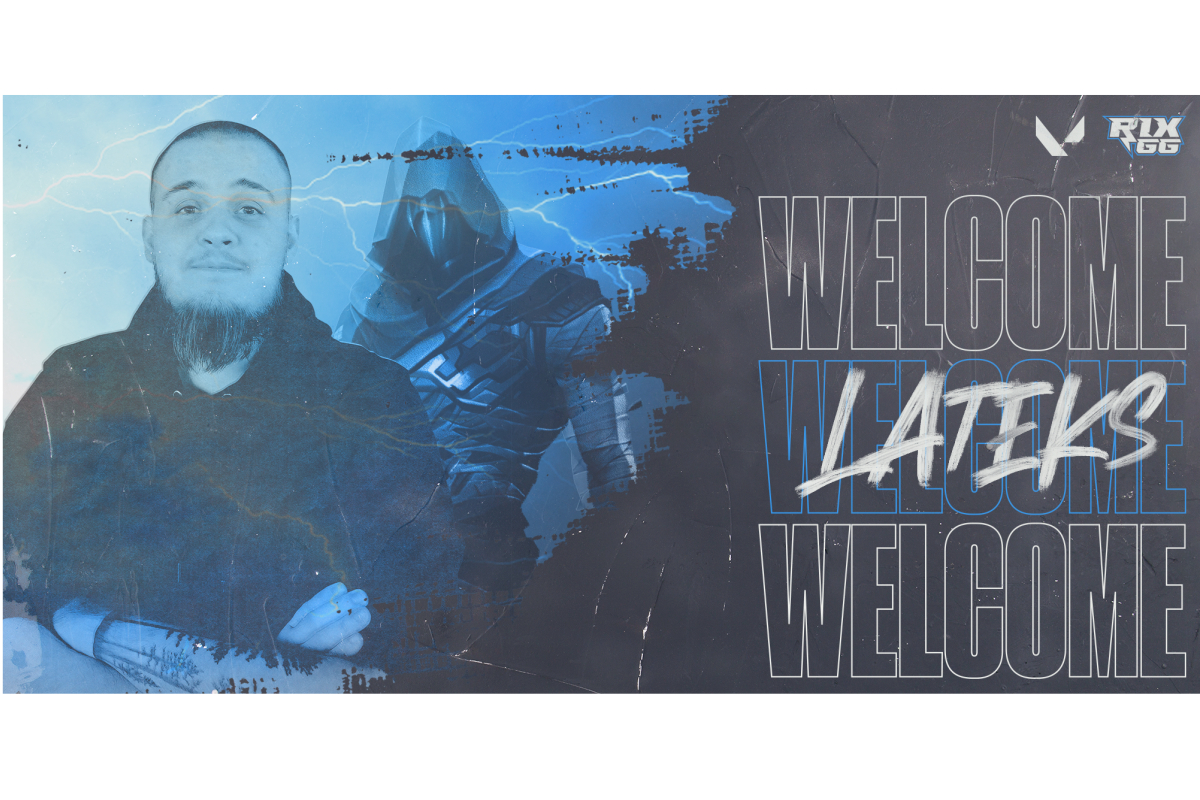 Reading Time:
< 1
minute
Rix.GG, a top UK esports organisation, announces the signing of Oliwer "LATEKS" Fahlander to its 2021 VALORANT roster.
Oliwer "LATEKS" Fahlander will join Rix.GG both the team Captain and in-game leader (IGL) who will bring a wealth of experience, drive, and passion to the new team. He's previously played for other top VALORANT EU teams including SKADE and FABRIKEN. Prior to that LATEKS played on several teams in the Overwatch League. Oliwer "LATEKS" Fahlander, said: "I'm honored to have been given this opportunity by Rix.GG and beyond excited to take this next step in my career with them. With the team and organization behind me I'm confident I can lead this team to new heights as both the in-game leader and team captain of Rix.GG's new VALORANT roster."
Jamie Lewis, CEO & Founder, said: "LATEKS first wow'ed me with his Fabriken line-up in the Beta. Having seen what he's capable of when building teams, I knew we were on to a winner with Oliwer as the In Game Leader. We have a huge amount of faith in him and this team moving forward."
Zack Chandler, Esports Manager, said: I'm really excited to have LATEKS leading this team into 2021. His passion and work ethic should be desired by many, and I'm incredibly impressed with his ambition that has been apparent since day one.

The Esports Ecosystem On Track To Reach $1.8 Billion By 2022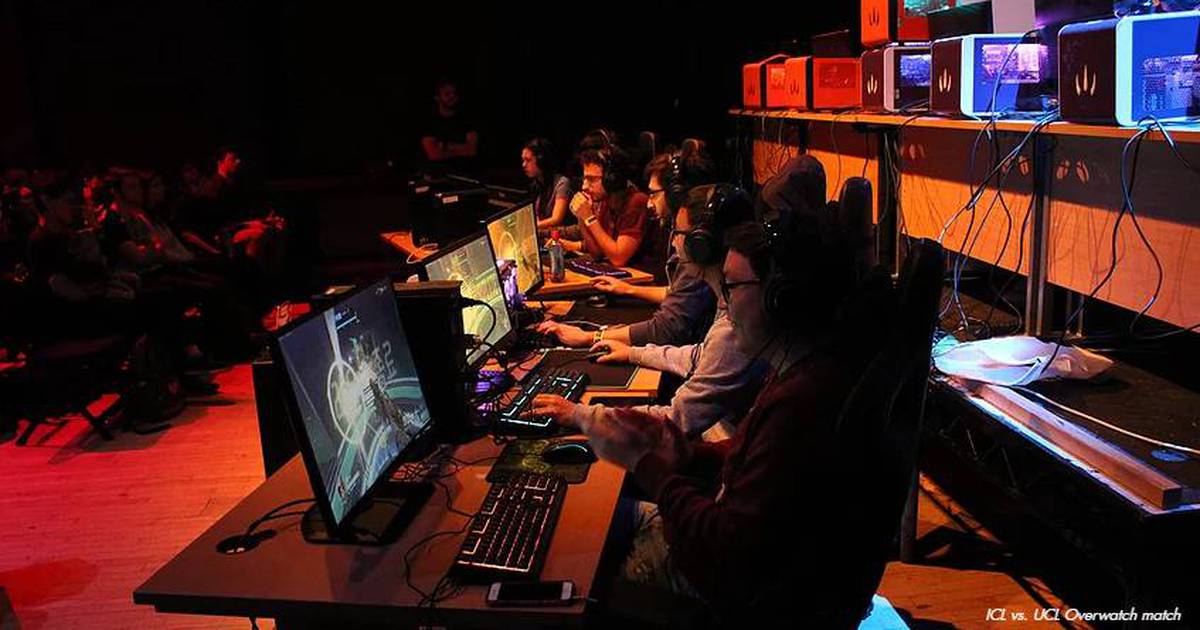 Reading Time:
3
minutes
While esports may have once stood for a subset of sports culture, it has grown into a full industry in its own right. Esports and gaming have burst into the mainstream in recent years, transforming from a vibrant niche to a central form of entertainment around the world, and ticket sales are transitioning from the arena, to the internet. That shift has been powered by championing from mainstream celebrities and an increasing amount of coverage from traditional outlets like ESPN, and, at least in part, the breakneck rise of Fortnite. A report from Business Insider's Insider Intelligence stated that: "As competitive video games continue to integrate into popular culture, global investors, brands, media outlets, and consumers are all paying attention. Total esports viewership is expected to grow at a 9% compound annual growth rate (CAGR) between 2019 and 2023, up from 454 million in 2019 to 646 million in 2023, per Insider Intelligence estimates.
That puts the esports audience on pace to nearly double over a six-year period, as the 2017 audience stood at 335 million." The pop-culturization of esports has helped power the explosions in esports investment and revenue. Esports has hit this stratosphere in large part because of the social component of live streaming and gaming. Video gaming-specific streaming platforms like Twitch and YouTube Gaming give fans a direct connection to the players and teams, while more mainstream socials have allowed those connections to flourish. Certain esports organizations, like FaZe Clan, are also moving aggressively into areas like merchandise, lending their brands more notoriety than if they'd stuck to esports alone. Active tech companies in the markets this week include Versus Systems Inc. (NASDAQ: VS), Caesars Entertainment, Inc., Penn National Gaming, Inc., Glu Mobile Inc. (NASDAQ: GLUU), Super League Gaming,.
Rick Yang, partner at NEA — a venture capital firm that invests in esports — underscored this in a conversation with Insider Intelligence: "I actually think of esports as the mainstreaming of gaming, or the pop culture instantiation of gaming versus the pure idea of these players becoming professionals to compete at the highest levels." It's essential to think of the esports opportunity in this way — one inclusive of gaming, media, pop culture, and commerce — as it shines a light on opportunities beyond gaming events alone.
Versus Systems Announces Strategic Partnership With Frias Agency – Versus to Work with the Agency Representing Constellation Brands, Corona, Crush + Canelo Alvarez & Matchroom Boxing – Versus Systems today announced a strategic partnership with full-service experiential marketing agency, Frias Agency ("Frias"), to power the technology behind interactive experiences for live events and digital activations.
Frias Agency clients include iconic beverage brands from Constellation Brands, such as Corona, Cerveza Modelo, Cerveza Pacifico, Crush, Kim Crawford, Meiomi, Blue Chair Bay, and Casa Noble. Frias also works with major athletes like Canelo Alvarez and sports promoters like Matchroom Boxing and Premier Boxing Champions. The Versus partnership with Frias expects to extend prizing into live sporting events starting Summer 2021 for soccer, boxing, wrestling and MMA, as well as live music festivals and tours.
"Versus is proud to announce another world-class partner to help us to bring our real-world prizing and rewards to global audiences," said Matthew Pierce, CEO of Versus Systems. "We look forward to working with Frias and their partners to bring rewards to players and fans at some of the world's most exciting live events, whether they're at the venue, at home, or wherever they're watching from."
"We are thrilled to bring the unique experiences Versus Systems builds to our events," said Andre Martelly, CEO of Frias. "The combination of Versus' technology and our multi-national, multi-platform audience reach will produce mutual benefits for years to come."
Igelman and Sagansky to strategically invest in Oddin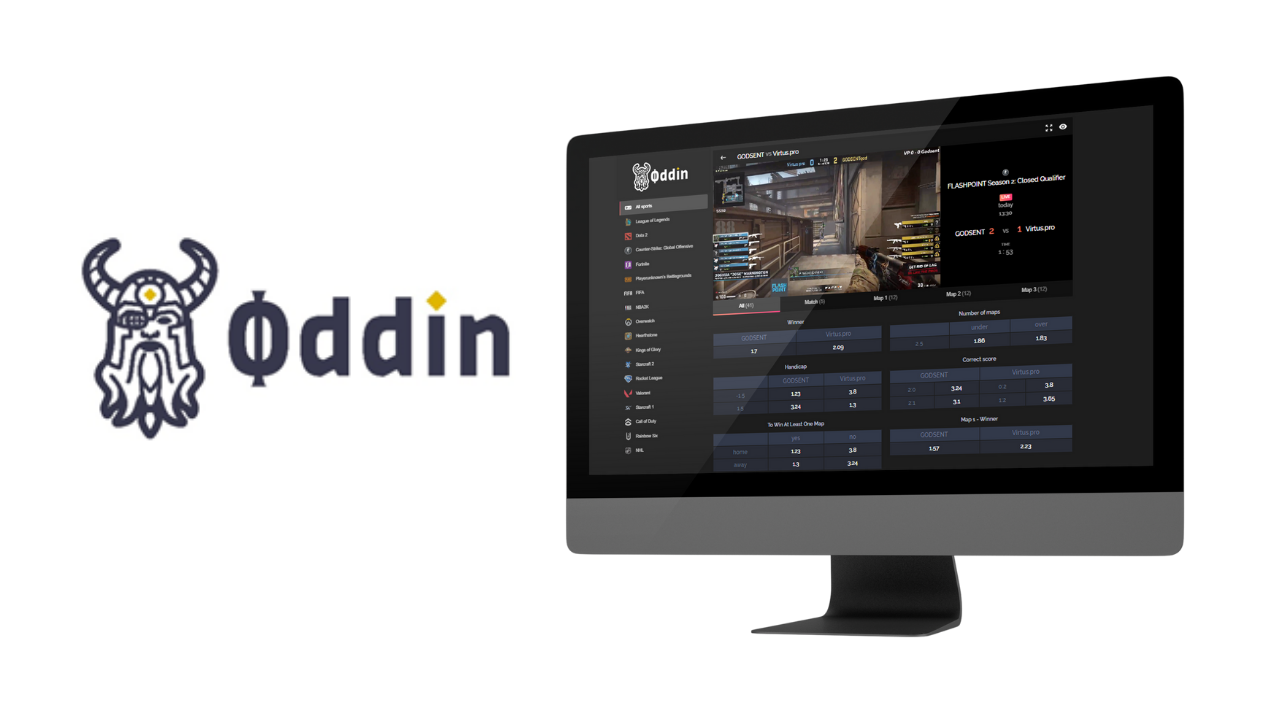 Reading Time:
< 1
minute
Oddin.gg, a leading provider of AI-driven esports betting odds feed and risk management solutions, is pleased to announce that a strategic investor group led by Alex Igelman, Founder of Esports Capital Corp. and Jeff Sagansky, Media Tech Investor, made an undisclosed investment in Oddin as part of a larger commitment.
Vlastimil Venclik, CEO and co-founder, commented: "We are delighted to welcome this group of highly experienced strategic investors to Oddin. We are truly confident that with the guidance and support of thought leaders such as Alex and Jeff, in conjunction with Oddin's focused and dedicated team, we will continue to innovate and lead the way in the field of AI-driven esports betting odds feed and risk management solutions."
Marek Suchar, Head of Partnerships and co-founder added: "Our vision is to provide the most entertaining live esports betting experience. We cannot wish for better partners on this journey than Alex with his decades of esports & betting expertise and Jeff with his tremendous experience from media & entertainment industry. Both of them are bringing huge value to Oddin, but mainly to our partners that will benefit from both existing as well as new verticals that we are planning to launch in 2021."
Oddin has recently signed multiple partnerships, including Sirplay, Arland and BetX, that enables multiple bookmakers in various geographies to access its esports solution. There are much more deals being currently closed that will be announced in the upcoming months.
WePlay and DashFight Hosted "Ultimate Weekend Brawl #1"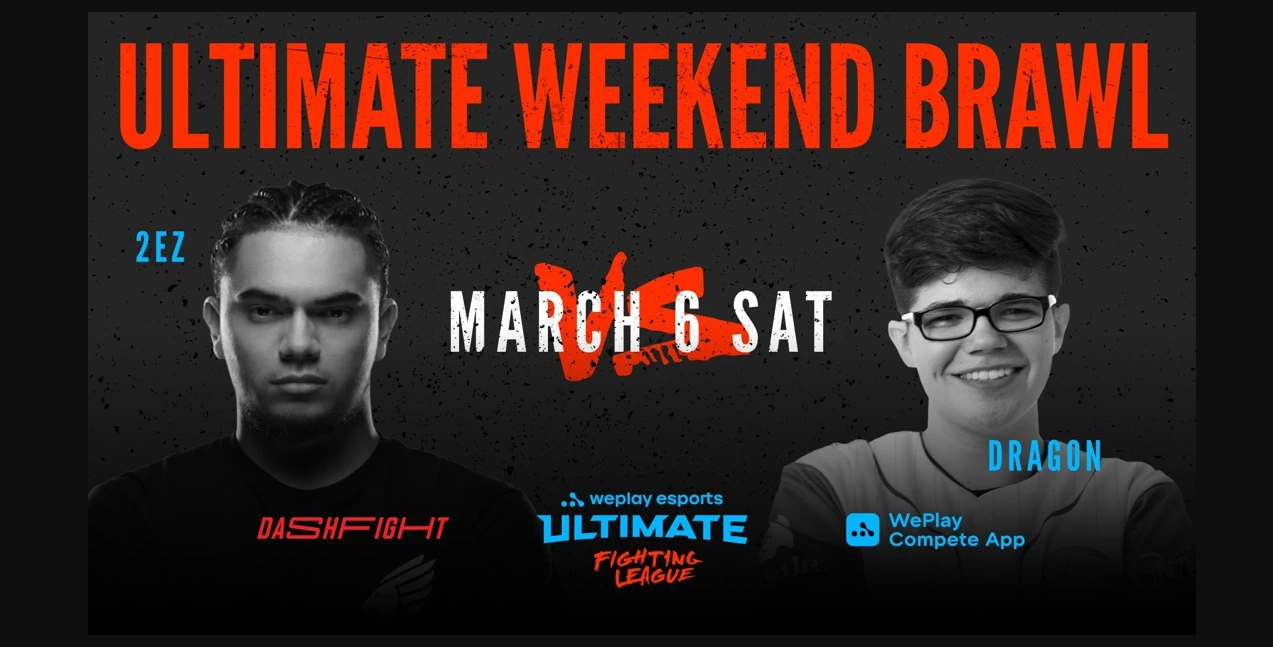 Reading Time:
< 1
minute
WePlay Esports and DashFight have successfully hosted the "Ultimate Weekend Brawl #1." Ultimate Weekend Brawl (UWB) is a fighting game showdown with world-class players.
Ultimate Weekend Brawl #1 took place on 6 March 2021, featuring three Mortal Kombat 11 matches between prominent fighting games players.
Aj "2eZ" Pieri replaced Dominique "SonicFox" McLean in the Main match. Here are the event results:
Tyrese "DizzyTT" Carl 1 : 3 Denom "A F0xy Grampa" Jones
Tommy "Tweedy" Tweedy 1 : 3 Matthew "Biohazard" Commandeur
Aj "2eZ" Pieri 2 : 4 Ryan "Dragon" Walker
The winners have earned the following prizes:
The first Undercard match — $300 — A F0xy Grampa
The second Undercard match — $300 — Biohazard
The Main match — $500 — Dragon
"UWB is designed to give the audience an opportunity to see their favorite heroes in action with incentive both to have fun and to win. These kinds of tournaments bring the players, the commentators, and the broader audience closer together," Eugene "Hitras" Shepelev, lead esports manager at WePlay Esports, said.
"We at DashFight had a lot of fun working to make this event happen, and I hope everyone enjoyed following it as much. I want to believe that UWB will soon become a favorite and a regular pastime for many viewers," Alice Averina, product marketing manager at DashFight, said.