Isle of Man 'now world's most attractive base for crypto companies'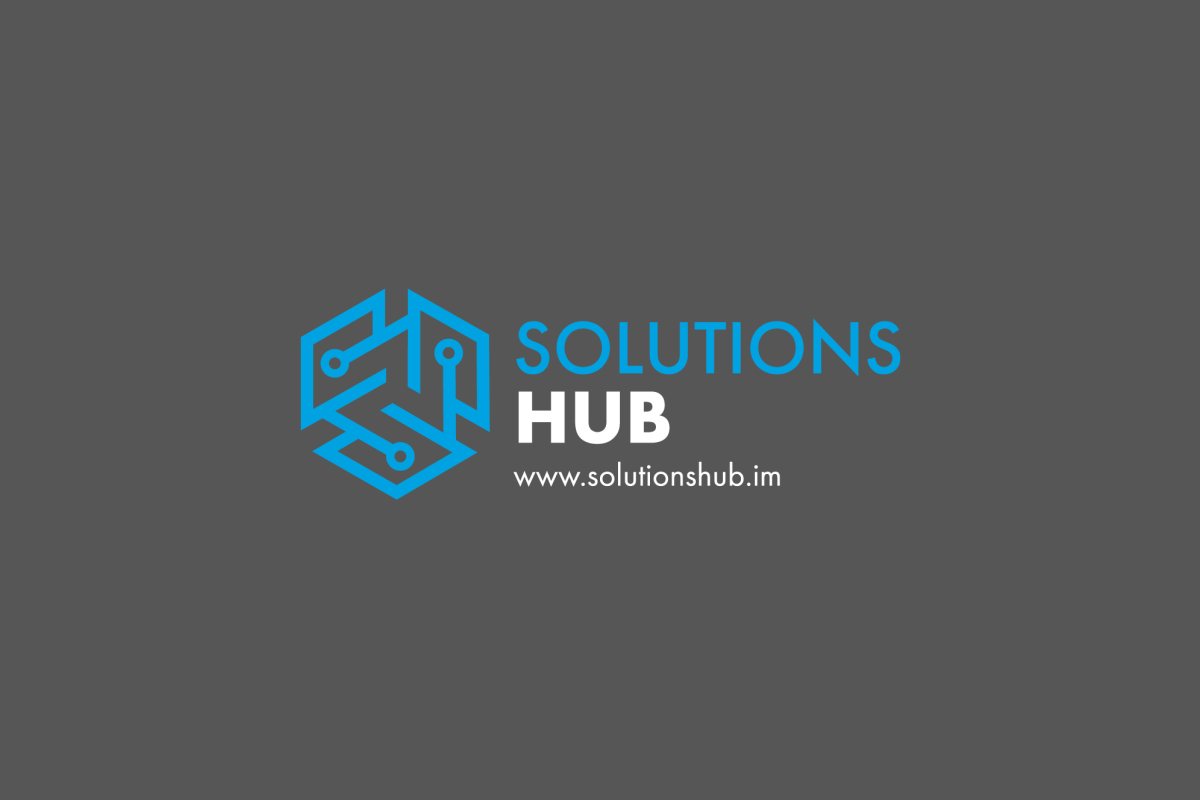 Reading Time:
2
minutes
The Isle of Man is now the world's most attractive territory for blockchain-based businesses, according to a regulatory specialised based on the island.
Regulators in the Isle of Man have announced a new "subject to" registration process designed to provide cryptocurrency companies with certainty.
Given current travel restrictions during the global pandemic, the Isle of Man Financial Services Authority (IOMFSA) has introduced a "subject to" registration, allowing crypto businesses to register without the need for an immediate physical presence on the island.
Crypto businesses are usually required to have at least two Isle of Man resident directors but the "subject to" registration allows them to register as long as all other criteria are met. This timely change is designed to allow greater certainty to firms considering the Isle of Man as a base and follows reports of businesses being "left in limbo" by the Financial Conduct Authority in the UK.
SolutionsHub, based in Douglas, is a world-leading provider of blockchain technology and crypto regulation services.
CEO Lee Hills said: "The Isle of Man continues to set the standard when it comes to the regulation of emerging digital sectors, not least Distributed Ledger Technology (DLT).
"Not only does the island's regulatory framework encourage and support good quality business, but there is also a willingness to work dynamically, to update processes and procedures, to move with the times and adapt to new challenges and opportunities.
"I would argue that the Isle of Man is now the most attractive home for DLT companies serious about doing business properly and having a solid foundation from which to grow."
Digital Isle of Man Regulatory Lead Steve Billinghurst said: "This welcomed option comes at a time when crypto businesses are looking for some regulatory certainty, not just for the final outcome but for the process and regulatory direction.
"The route to registration for crypto businesses has been well trod by the IOMFSA over the past five years, each time they continue to adapt and strengthen the opportunities available.
"The area of regulation for crypto currencies and digital assets is continually moving, just consider the amount of developments in 2021.
"The IOMFSA continues to support good quality crypto business being able to work within a leading regulatory jurisdiction in a way that maintains the fight against financial crime, supports the positive reputation of the Isle of Man and provides consumer protection."

Atletico De Madrid and AS Roma Fan Tokens Listed on Paribu.com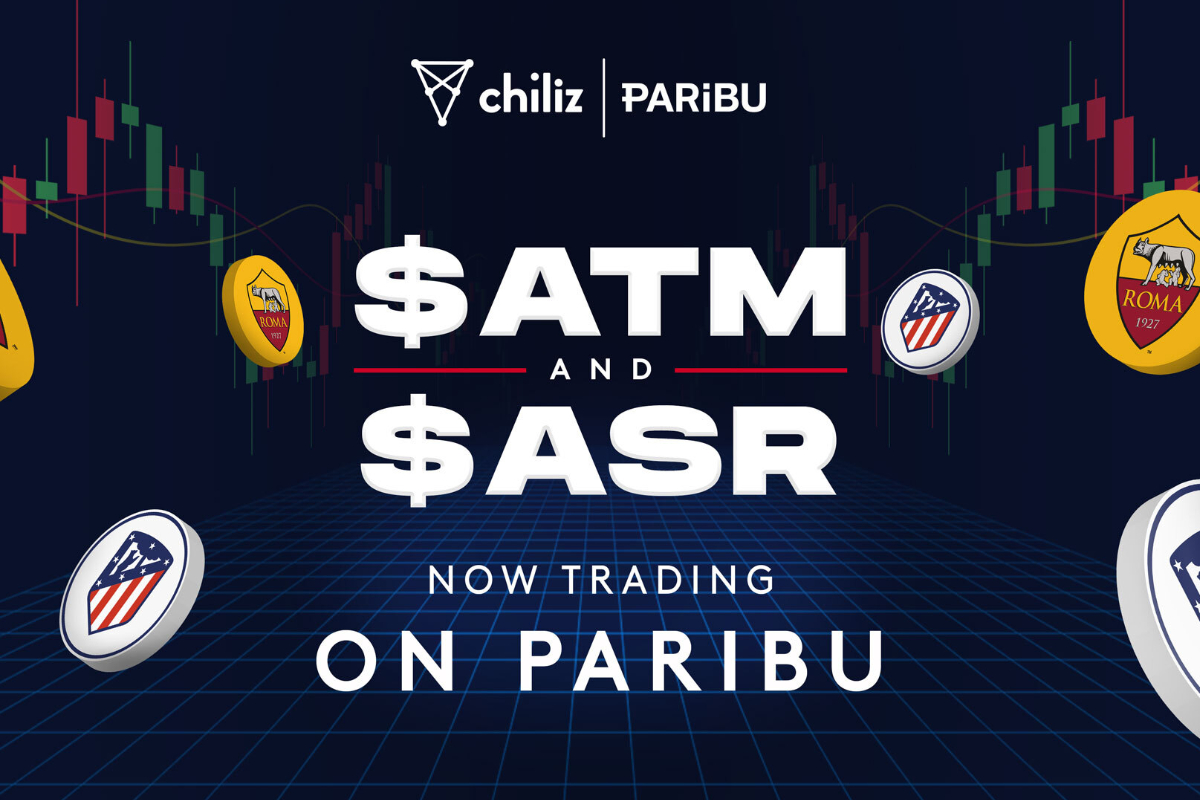 Reading Time:
2
minutes
Fintech blockchain company Chiliz have announced the listing of the Atletico de Madrid ($ATM) and AS Roma ($ASR) Fan Tokens on leading Turkish cryptocurrency exchange Paribu.
Fans and crypto enthusiasts will be able to buy $ATM and $ASR Fan Tokens through Paribu, one of the biggest Turkish cryptocurrency exchange platform with 1.5 million users, using Turkish Lira (TL).
$ATM and $ASR join the Fan Tokens for Turkish clubs Galatasaray ($GAL) and Tranzonspor ($TRA) on the platform. The Fan Tokens for Paris Saint Germain ($PSG) and Juventus ($JUV) were listed on Paribu in December of last year.
Fan Tokens are digital assets that allow owners to access benefits on the fan engagement app Socios.com, including voting in club polls, VIP rewards, exclusive promotions, games and chat forums.
A total of 20 sporting organisations have partnered with Socios.com to launch Fan Tokens, including the aforementioned clubs and the likes of FC Barcelona, AC Milan and Istanbul Basaksehir in Turkey. More major clubs are poised to launch Fan Tokens on Socios.com, including many more in Turkey. The total Fan Token market cap currently stands at $200M USD.
Socios.com recently opened a new Turkish office and plan to recruit up to 20 staff to increase their presence in the market significantly.
Yasin Oral, CEO of Paribu said: "Socios.com has done very important work with clubs so far and has ensured the integration of fans with their clubs. With fan tokens, fans can have a say in club decisions and support their teams in this way. This makes sports fans the supporters of tomorrow. Users will now be able to purchase $GAL, $TRA, $JUV and $PSG, as well as $ATM and $ASR in Paribu, and perform their transactions 24/7 without interruption."
Altug Ozturk, Director of Socios.com Turkey said: "We're delighted to strengthen our relationship with Paribu by adding two more Fan Tokens from world famous clubs to those already listed on the platform.
"These latest listings will further increase trading opportunities in the growing Fan Token ecosystem on Paribu."
Cryptocurrency gambling traffic saw threefold increase in 2020, SoftSwiss shares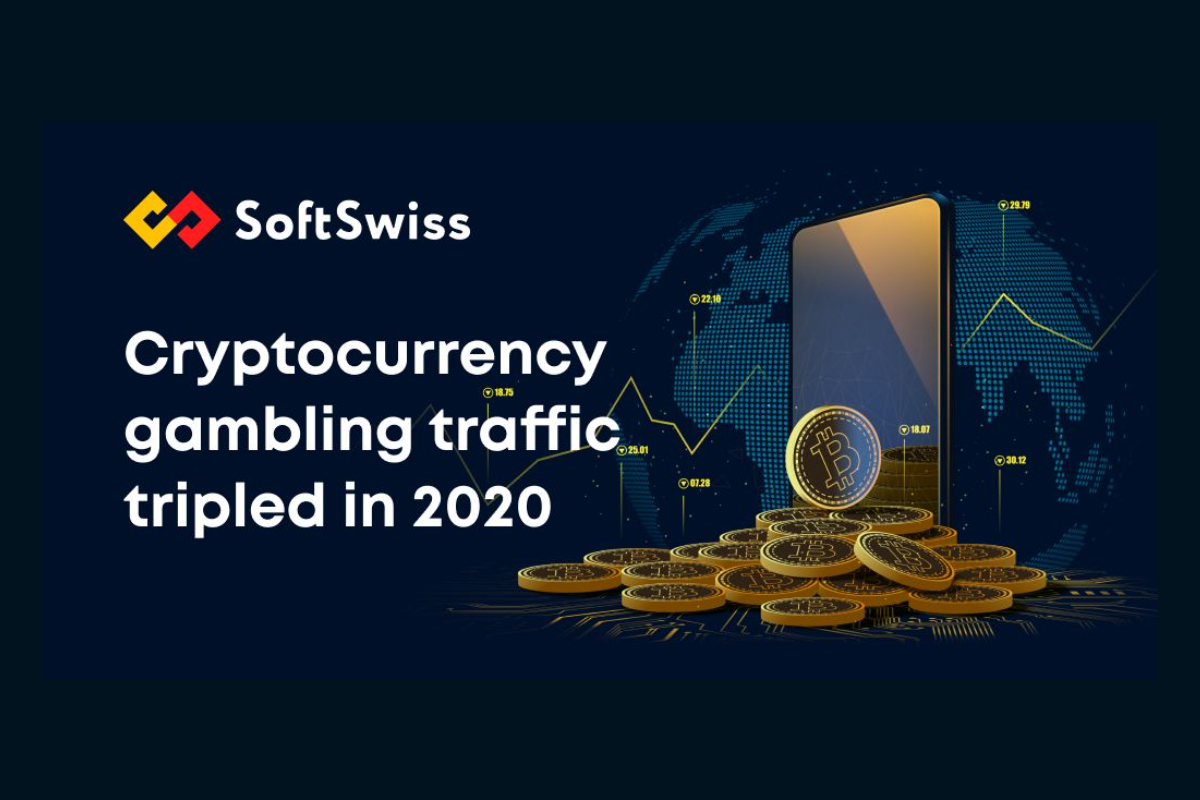 Reading Time:
< 1
minute
According to the SoftSwiss Game Aggregator 2020 corporate report, "the absolute and relative value of cryptocurrency gambling traffic has increased threefold in 2020, compared to 2019", said Andrey Starovoitov, COO at SoftSwiss.

Moreover, SoftSwiss Game Aggregator statistics further highlight that cryptocurrency is currently actively used by the whole world, with increasing interest in Canada, Russia, and Latin America.
The SoftSwiss Game Aggregator supports several of the most popular cryptocurrencies, but the undoubted leader was and still is bitcoin with a dominating 90%, and other cryptocurrencies (ETH, LTC in second and third place respectively) holding the remaining 10%.
Finally, the report concludes that the rapidly growing popularity of cryptocurrency as a means of payment leads to a rising interest in crypto gambling, a marketplace previously dominated by fiat. "Bitcoin is no longer exotic. In the coming years, we expect to see even more gaming studios supporting cryptocurrencies in their games, as well as casino operators integrating new crypto payment methods for their players", adds Andrey Starovoitov.
The SoftSwiss Game Aggregator partners with over 70 game studios globally, providing more than 10,000 different games, 3,000 of which support crypto in-game. This extensive portfolio can be added to any gaming software platform through simple API integration. Furthermore, the solution has a unique customer service model, providing ongoing technical support, as well as a personal account manager with SoftSwiss.
Ultimate Preparation Guide On How To Trade Digital Currencies: 4 Verified Must-Do Steps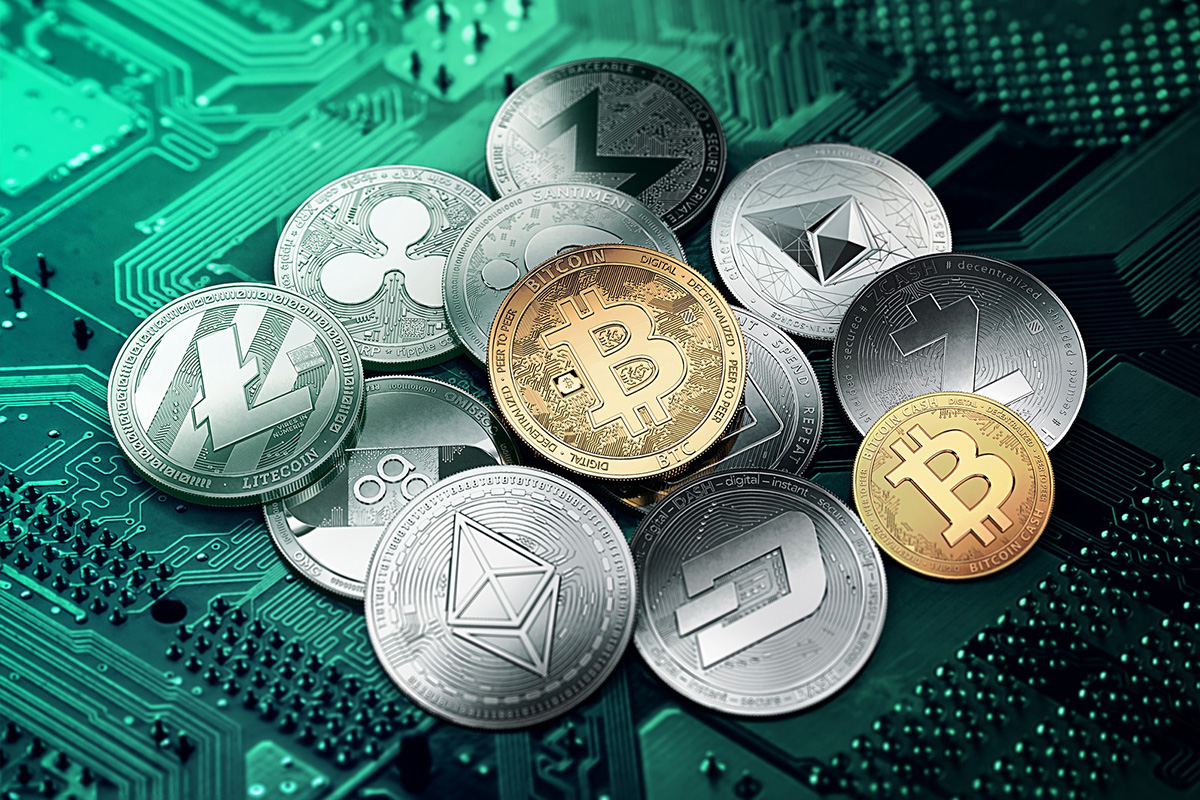 Reading Time:
2
minutes
Trading digital currencies are the new talk of the town, and it is quickly ruling the world of virtual investments. But with "cryptocurrency" itself a relatively new concept, here are must-do steps you are to take for a higher chance of trading-success. 
4 Tips Before You Start Trading Cryptocurrency
Profit Targets And Stop Losses 
The world is witness to how cryptocurrency is leaping off of books, and up towards true financial gain. Although digital currencies are essentially unaffected by economic movement, the most recent global catastrophe (yes, COVID-19) has shown everyone that non-fiat currency is what can move forward almost without fail. 
So, the first thing you should do in your digital currency trading journey is to map out what your profit targets are. You can set your own personal "minimum" in which to price your digi-coins. In other words, set a price on said coins. 
At the same time, affix your stop losses as well. Stop losses are a determined minimum profit. The moment you hit this amount, you stop trading. Even if it seems as though the demand is high and traders are willing to bid higher, don't. 
Create this "trading" habit. Remember that there is no "trend" in cryptocurrency. What might seem like a profit boom can easily slump back down in a second. Always hang on to your profit targets and stop losses. 
Understand Volatility And Underlying Assets
The fact is that digital currencies are volatile. This is no secret, and this is, in fact, a variable which pro traders fully understand. 
It is a risk crypto-investors take. Then again, what investment doesn't involve risk? Trading with fiat-currency-backed assets has its own volatilities, too. Only, it is a bit different, when speaking of digi-coins. As mentioned earlier, its market is near-impossible to predict. 
Because of this, having close targets is the safest bet to take. Either that or tell yourself not trade at all. At least, not at the moment. 
Low Price Doesn't Mean Green Light 
Go back to step number 1. Let your profit targets and stop losses be your anchor especially when your preferred digital coins suddenly plunge to low prices. Sudden low prices shouldn't move you to just-as-suddenly invest all you have in them. 
Try observing this formula: Current Market Price x Total Number of Outstanding Shares. It isn't merely about the price of a coin. And it is a rookie mistake you shouldn't have to go through, now that you are being wise about your investing. 
Instead, look at the market cap. The higher it is, the more ideal it will be for you to invest. 
Sell Order Placement 
This is a tip many are either unaware of or ignore. Sell order placement. Markdown a realistic sell order amount and keep it unmoving at that. Let this be your revenue target. For the time being, let it stay steady. You might just be surprised that a few buyers may want to meet your set price. 
Even better, sell orders are coupled with economical transaction fees as they are deemed as "markers".