Isle of Man 'now world's most attractive base for crypto companies'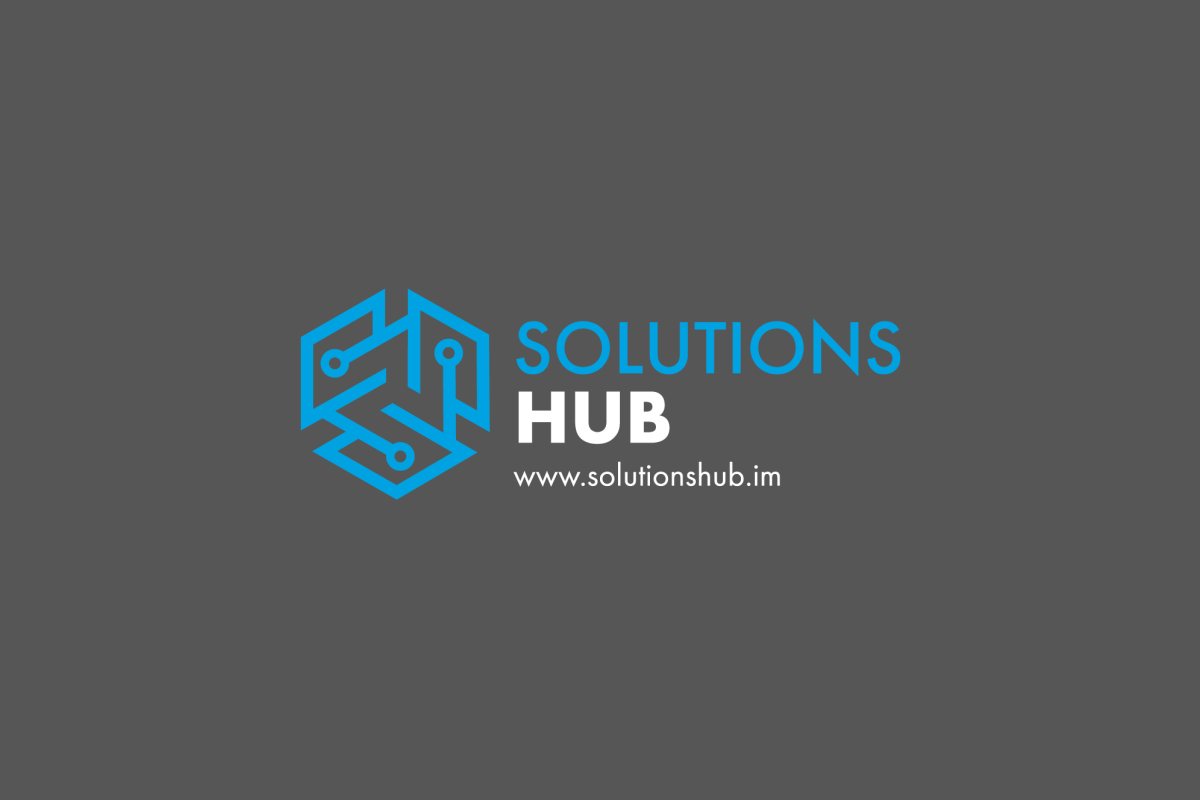 Reading Time:
2
minutes
The Isle of Man is now the world's most attractive territory for blockchain-based businesses, according to a regulatory specialised based on the island.
Regulators in the Isle of Man have announced a new "subject to" registration process designed to provide cryptocurrency companies with certainty.
Given current travel restrictions during the global pandemic, the Isle of Man Financial Services Authority (IOMFSA) has introduced a "subject to" registration, allowing crypto businesses to register without the need for an immediate physical presence on the island.
Crypto businesses are usually required to have at least two Isle of Man resident directors but the "subject to" registration allows them to register as long as all other criteria are met. This timely change is designed to allow greater certainty to firms considering the Isle of Man as a base and follows reports of businesses being "left in limbo" by the Financial Conduct Authority in the UK.
SolutionsHub, based in Douglas, is a world-leading provider of blockchain technology and crypto regulation services.
CEO Lee Hills said: "The Isle of Man continues to set the standard when it comes to the regulation of emerging digital sectors, not least Distributed Ledger Technology (DLT).
"Not only does the island's regulatory framework encourage and support good quality business, but there is also a willingness to work dynamically, to update processes and procedures, to move with the times and adapt to new challenges and opportunities.
"I would argue that the Isle of Man is now the most attractive home for DLT companies serious about doing business properly and having a solid foundation from which to grow."
Digital Isle of Man Regulatory Lead Steve Billinghurst said: "This welcomed option comes at a time when crypto businesses are looking for some regulatory certainty, not just for the final outcome but for the process and regulatory direction.
"The route to registration for crypto businesses has been well trod by the IOMFSA over the past five years, each time they continue to adapt and strengthen the opportunities available.
"The area of regulation for crypto currencies and digital assets is continually moving, just consider the amount of developments in 2021.
"The IOMFSA continues to support good quality crypto business being able to work within a leading regulatory jurisdiction in a way that maintains the fight against financial crime, supports the positive reputation of the Isle of Man and provides consumer protection."

Sportsbet.io teams up with SportCaller for landmark FTP-crypto partnership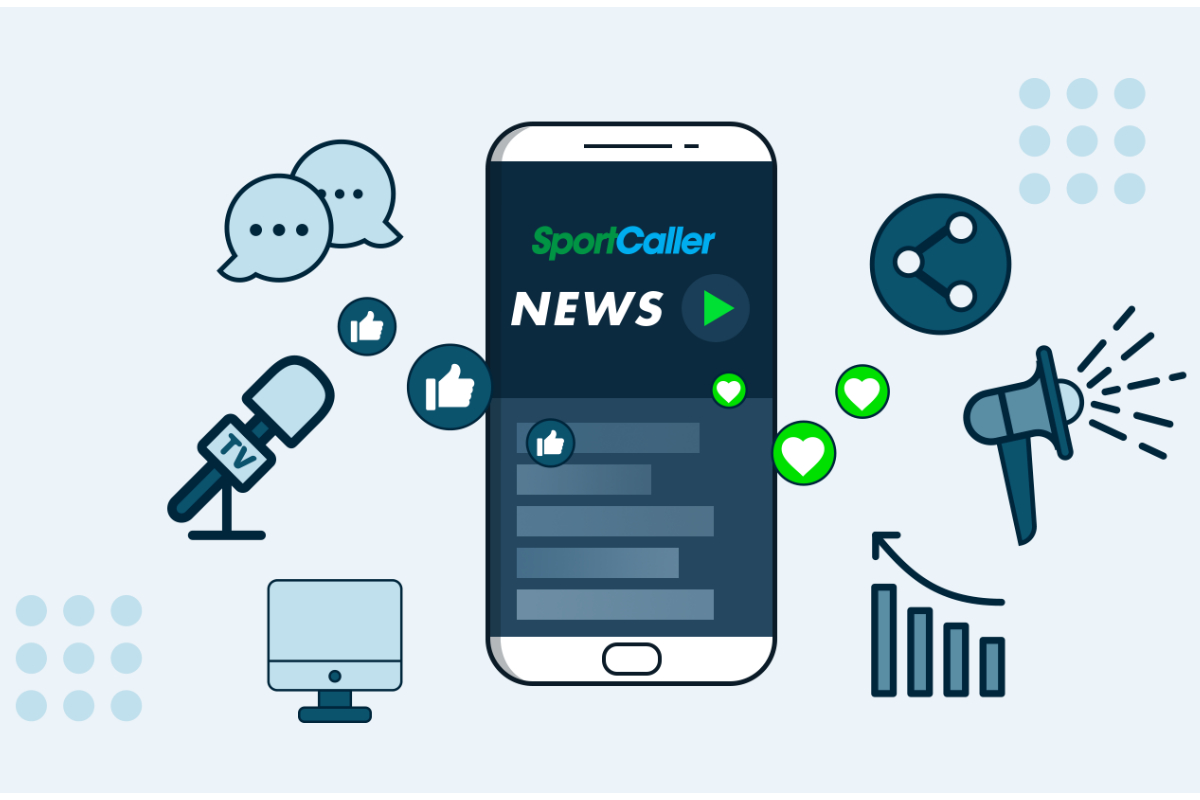 Reading Time:
3
minutes
Free-to-play specialist secures first cryptocurrency partnership with leading multi-currency sportsbook
SportCaller, the leading free-to-play (FTP) game provider, has announced its first cryptocurrency partnership with leading operator Sportsbet.io, the sports-betting subsidiary of Coingaming Group.
The new deal forms part of a deeper FTP framework with which to target both mature and emerging markets over the long-term, as Sportsbet.io bids to expand its progressive footprint into untapped territories. There, its multi-currency versatility, allied to SportCaller's proven international scope and flair for localization, promises to drive diversified fan engagement around targeted free-to-play sports games.
Accordingly, the announcement also sees the launch of two exclusive games, 4-3-free and Bet free 6-6, built to reignite familiar FTP formats with innovative jackpots mechanics and new designs around mainstream sports from football and cricket. The first, 4-3-free, asks its players to win a realistic jackpot, or a range of attainable tier-two prizes, by answering a series of questions correctly. On the other hand, Bet free 6-6 adds a new twist to the popular Super 6 FTP format by posing a set of six predictions (e.g. correct score, or under/over goals) whereby players still earn points for consolation prizes, even if they only guess the match result correctly.
These exciting products hail from asports-agnostic series which allows Sportsbet.io to flexibly press engaging games into the service of any event, as elite sport battles with an uncertain timetable worldwide, delivering an agile light-touch marketing approach that provides education and entertainment for customers in both new and existing markets.
As the leading free-to-play supplier, SportCaller is dedicated to driving engagement through a range of games whose formats responsibly acquire and retain customers at low cost but also remain fully compliant as sports-betting regulation continues to coalesce across regions from LatAm to the Subcontinent. Its unique proprietary platform not only lets Sportsbet.io delineate its brand from its rivals via bespoke local games, but also offers a strategic solution which works territory-by-territory, educating uninitiated audiences with fully-integrated games that organically track underlying sportsbook markets, demystifying any technicalities or terminology in the process.
To underscore the point, SportCaller has now launched over 100 games across 47 countries and in 20 languages in Europe, Asia, Africa, Latin America, Australasia and North America (via multi-lingual). In the past 12 months, it has also rolled out 44 new games, doubling the total number of games offered across the previous three years.
Joe McCallum, Director of Sportsbook at Sportsbet.io, said: "SportCaller's highly-focused, and collaborative approach to game-ideation, together with their consumer analysis from a host of worldwide data sets, gives them a competitive edge when it goes to both game-delivery and strategic planning. Whether it's acquisition or retention-focused games, we now feel confident of keeping our players engaged with the Sportsbet.io brand in a fun, fast and fair way – enhancing the existing experience, and minimising churn, wherever we set our scene.
"Their new games embrace player-education and enhanced activity at their heart, and are already demonstrating their huge worth at a time when responsible engagement and retention rightly demand adaptable solutions. We look forward to extending this progressive partnership with more games across our other premium properties over the coming years."
Cillian Barry, MD at SportCaller, added: "Coingaming and Sportsbet.io are led by some of the great innovators and disruptors in the sportsbook space, always striving for innovation and pushing the limits of new technology. So, we're thrilled to align those values with our own, on a watershed journey into unexplored markets where both crypto and fiat currencies are vying for position.
"In this industry, sowing the seeds of global success is best achieved by coupling international ambition to local utility. After all, while some trends are universal, language, taste and specific sports-mad fanbases are invariably culturally-contingent. International fragmentation for game design and regional requirements (e.g. regulatory, or player-preference-based) only magnifies the importance of supplying a precise game UI at every turn, and in every country. Which is why SportCaller has developed peerless geo-location tools, allowing us to geo-target and partition between diverse territories with dexterity.
"I'm pleased to report that initial engagement has been incredibly positive, so we can't wait to see how games like 4-3-free and Bet free 6-6 continue to perform across varied regions which, in some cases, represent new markets for us. The free-to-play vertical is clearly bringing the fun and familiarity for both new and regular customers."
Much Wow! Cloudbet Opens Dogecoin Casino for Business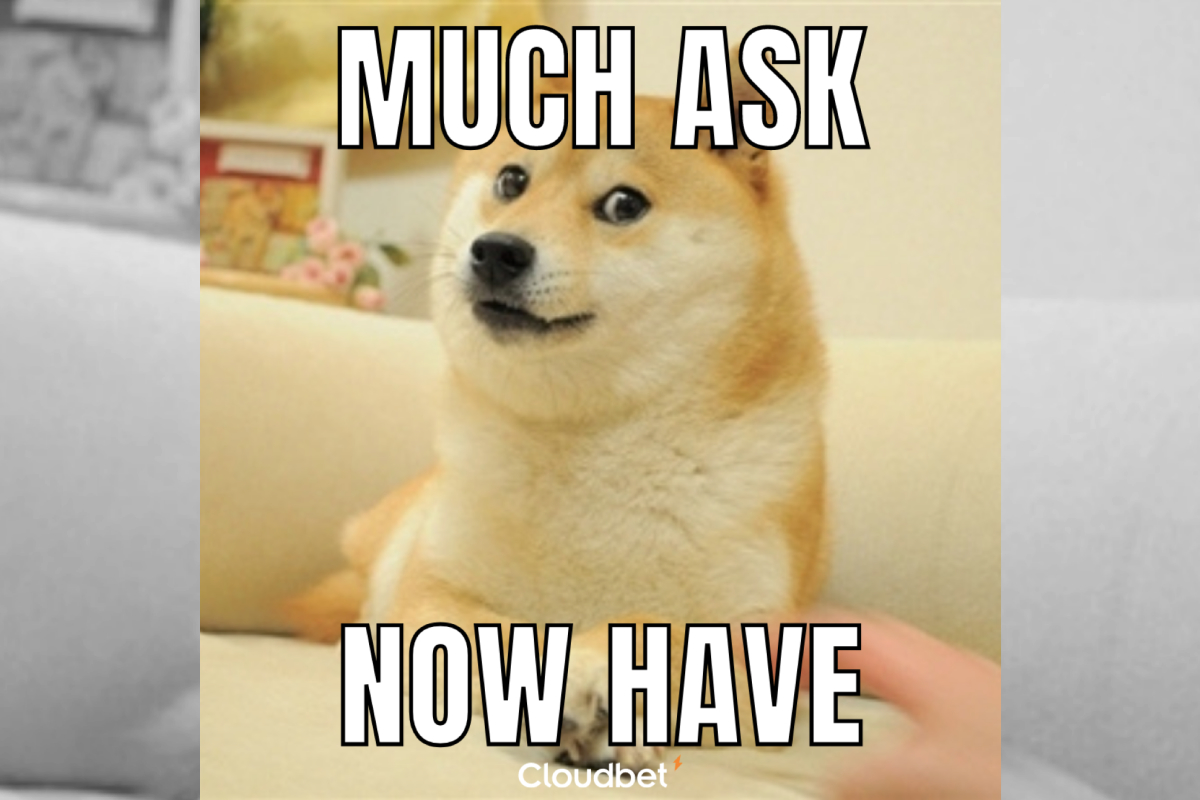 Reading Time:
2
minutes
Dogecoin becomes Cloudbet's 12th cryptocurrency
First-timers can get a welcome bonus of up to 10,000 Doge
Cloudbet, the crypto casino and sportsbook has been creating truly pawsome gaming experiences for the crypto community since 2013, and it's now bringing the Dogecoin betting experience to HODLers (and Elon Musk) all around the world, along with a much generous welcome bonus of up to 10,000 Doge for first timers.
Doge has had a reputation as a joke, but as of yesterday it was valued at $49.8 billion – more than Ford Motor Company ($45.2 billion) and Twitter ($44.1 billion), following a 8,000% surge in 2021. This weekend sees the Dogefather, Elon Musk, host Saturday Night Live, which should turbocharge the coin's value if Musk mentions it during the show.
"Our community is as old as Doge's, and many members are rabid Shibes," a Cloudbet spokesperson said. "They want Dogecoin, and we must deliver. We're on a one-way rocket to the moon! Mars next!" 🚀🚀🚀🚀🚀🚀
By adding Dogecoin, Cloudbet now supports 12 cryptocurrencies, including Bitcoin, Ethereum, USD Tether and Litecoin. The coins available account for more than 80% of the total market capitalization of all cryptocurrencies.
The Cloudbet Story
Cloudbet is a proud pioneer of crypto betting. Born in 2013 with a trailblazing spirit, Cloudbet embraced blockchain technology to give players privacy and financial freedom like never before. Since then, the site has taken millions of bets, earning a reputation as the most trusted and secure name in the crypto-gaming space.
The operator continues to innovate, having just completed a banner year of new features and upgrades aimed at attracting a more diverse audience to what was once a bitcoin-only product. In 2020, Cloudbet launched a revamped website followed by a record six new cryptocurrencies, esports, politics betting, virtual sports, social bet sharing, and easy credit-card coin purchases.
The site now supports 12 coins that collectively account for more than 80% of the total market capitalization of all cryptocurrencies. What's more, Cloudbet is now available in 20 languages including Spanish, German, Italian, French and Korean.
The new features add to those that have made Cloudbet a trusted leader in the world of crypto gaming: the best sports odds, the highest betting limits, a state-of-the-art bitcoin casino and world-class 24/7 live chat customer support.
Estonian Cricket Association donates one Lakh to help Covid relief in India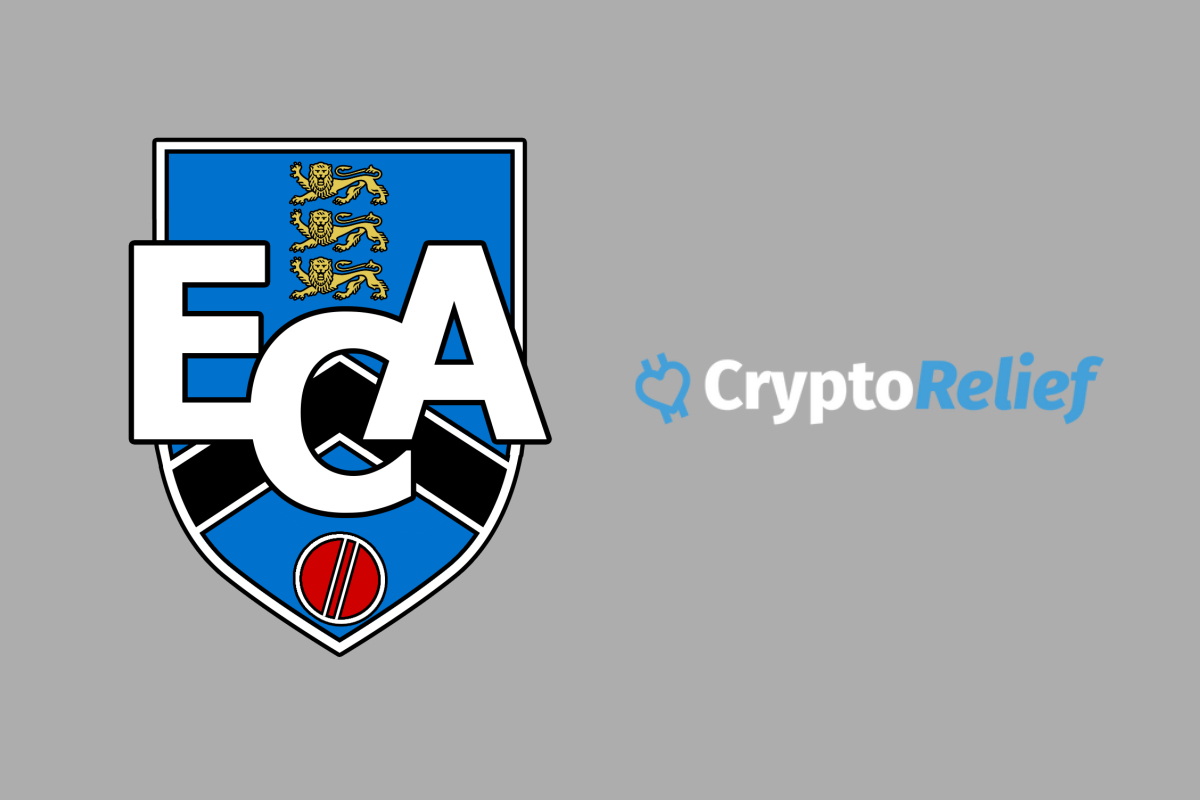 Reading Time:
< 1
minute
The Estonian Cricket Association (ECA) will be donating more than 100,000 INR to relief efforts fighting India's Covid emergency, following the lead of high-profile Australian bowling stars Brett Lee and Pat Cummins.
Both Lee and Cummins have made significant donations towards much needed supplies in the country.
The ECA will follow Lee's example, and make its 100,000 INR (1 Lakh, 0.027 BTC) donation using cryptocurrency to CryptoRelief.in, which has already raised more than three million dollars worth of funds from the global crypto community.
Estonian Cricket Association President Stuart Hook commented: "As one big global, cricket-loving family, we come together during tough times to help each other out.
"Everyone involved with cricket in Estonia has been inspired by the generosity of Brett Lee and Pat Cummins, and we wanted to do our small part to support those on the ground fighting for survival. We are all thinking of our friends in India, waiting for an improvement in the situation and happier times as soon as possible. We encourage everyone to stay safe, wear a mask and wash your hands. We can get through this!"