PartnerMatrix releases Top Affiliate Networks Report 2021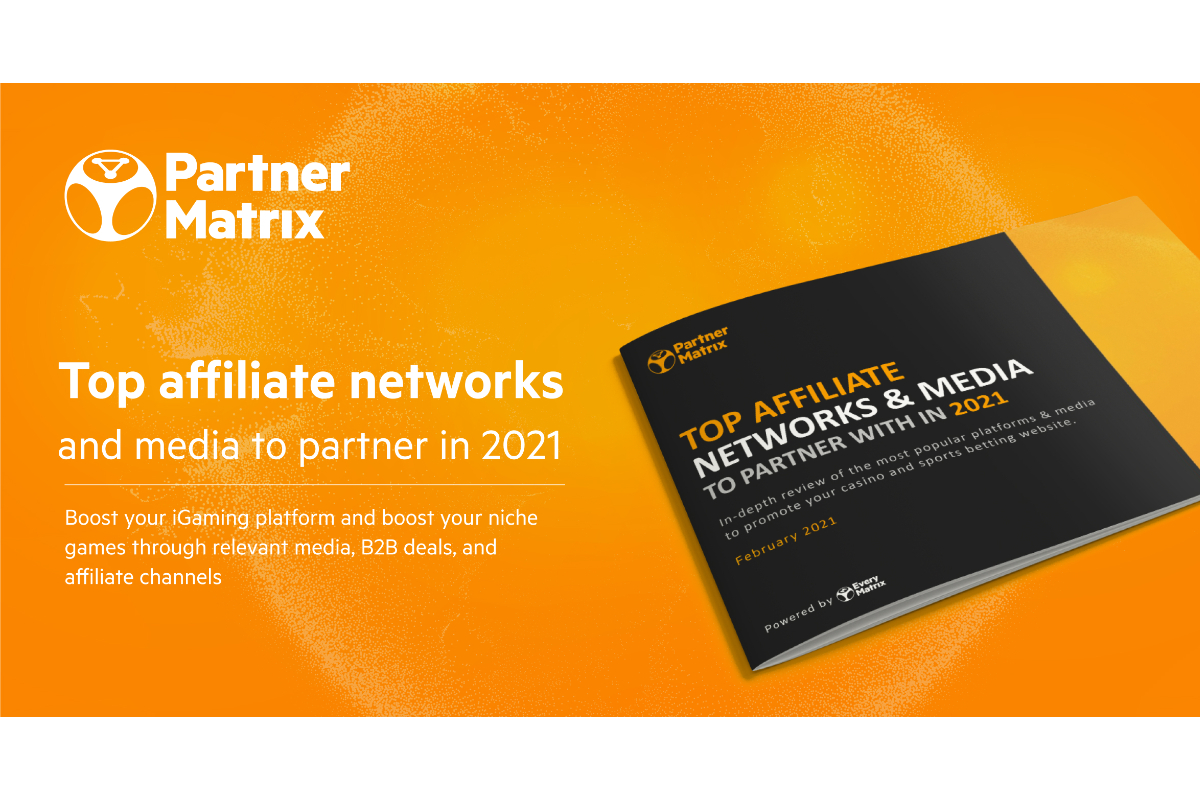 Reading Time:
< 1
minute
Affiliate software provider PartnerMatrix publishes the Top Affiliates Networks Report 2021, an in-depth analysis of the most popular and trustworthy affiliate networks and media within the iGaming space. The report gives casino and sportsbook operators a full view on affiliate media, allowing them to find and initiate partnerships with relevant affiliates.
The Top Affiliates Network Report helps operators answer essential questions such as:
Which are the most popular iGaming affiliate platforms?
How to find the perfect match for your brand's needs?
How can operators assess the potential of affiliate networks?
What types of traffic and activity can you expect?
The fast development of the iGaming industry has positively impacted affiliate media and networks over the years, helping both established and niche affiliates grow at a stable rate and build substantial gaming communities around their platforms.
With a high return of investment in iGaming, the data gathered from PartnerMatrix's vast network of over 60,000 gambling affiliates shows that the average CPA varies around $50-$100 per acquisition. As a proven marketing channel in many industries, the search interest for affiliate marketing is up over 200% since 2015, which shows that the industry is expanding at a healthy pace.
Levon Nikoghosyan, PartnerMatrix CEO, says: "When operators are looking for business opportunities, they have to focus on networks and media to promote their platforms. The new tech we have at our disposal allows operators to find media and affiliates based on their regions of interest, business model, expectations, and this report aims to show a glimpse of the market and help them find relevant partners who are already vetted by our team."
Download a free copy of the report: https://everymatrix.com/top-affiliate-networks/.
PartnerMatrix inks new affiliate channel deal with AdmiralBet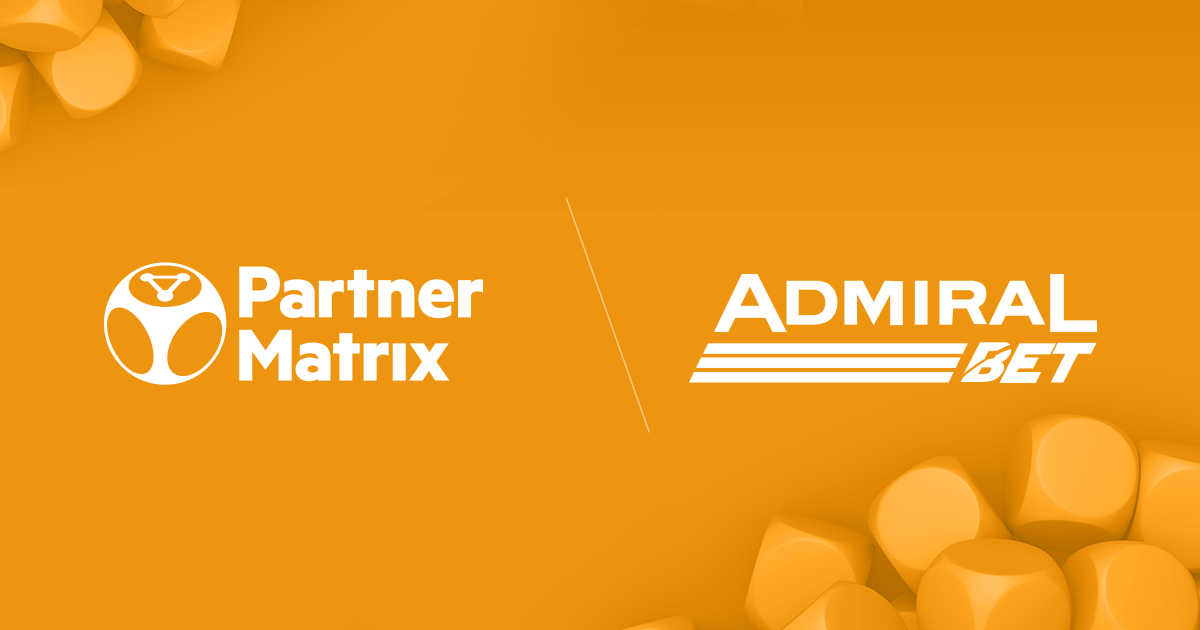 Reading Time:
< 1
minute
PartnerMatrix is proud to announce a new partnership with the established Serbian sports betting and casino platform, AdmiralBet.
Together with PartnerMatrix, AdmiralBet has launched its secure and modern affiliate channel, allowing partners and affiliates to raise the brand's awareness by showcasing its products to a broader audience and engaging relevant traffic.
AdmiralBet is famous for its rich and modern gaming platform, gaining popularity in the Serbian market with its cutting-edge online sports betting offers. The brand also covers casino verticals while keeping clients active with numerous interesting bonuses and tournaments.
Levon Nikoghosyan, CEO of PartnerMatrix, comments: "Thanks to this agreement, PartnerMatrix is not only partnering with an established and respected brand but also entering the Serbian market, which already has a developed and legislated gaming market. With our latest features and system updates, we are looking forward to a productive cooperation with AdmiralBet's team.
"AdmiralBet is well-known for its dynamic and modern sports betting solutions, and with the help of PartnerMatrix, I believe the company will create a more efficient traffic generating strategy, greatly expanding their audience."
Milan Djurmez, Head of Online Gaming at AdmiralBet, adds: "Affiliate Marketing is a new channel for us, but one that we reckon is an absolute necessity for enhancing our outreach. PartnerMatrix seemed to be the software that fit our needs the best and ticked all the boxes. We're all-in with this, and I'm sure that the results will be worthy of all efforts and investments."
Glitnor Group and KaFe Rocks Group amicably call off the Acquisition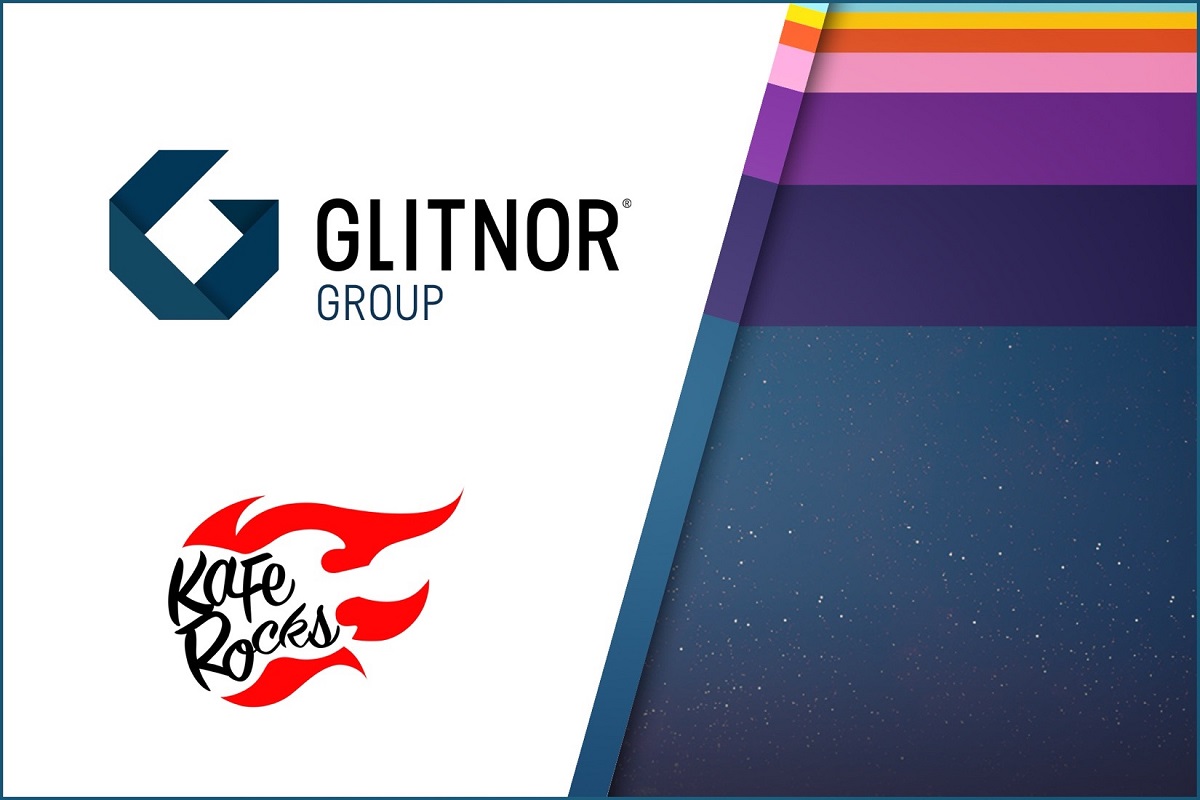 Reading Time:
< 1
minute
Glitnor Group and KaFe Rocks Group have mutually and amicably decided not to complete the transaction in regards to the acquisition between the two groups. After much deliberation, and given market conditions, Glitnor Group and KaFe Rocks Group have agreed that now is not the time to fully complete the acquisition.
As such, KaFe Rocks and the Time2play .com brand will continue to be managed by its founding members and leadership team on a day-to-day basis as they continue to focus on the growth and development of the business.
Glitnor Group, will remain as a significant shareholder in the companies and will continue to have a close, professional and friendly relationship with KaFe Rocks Group. Both parties would like to stress that the recent decision for KaFe Rocks and its CEO, Simon Pilkington, to part ways, has no relation to this news.
Hölle Games Joins the First Look Revolution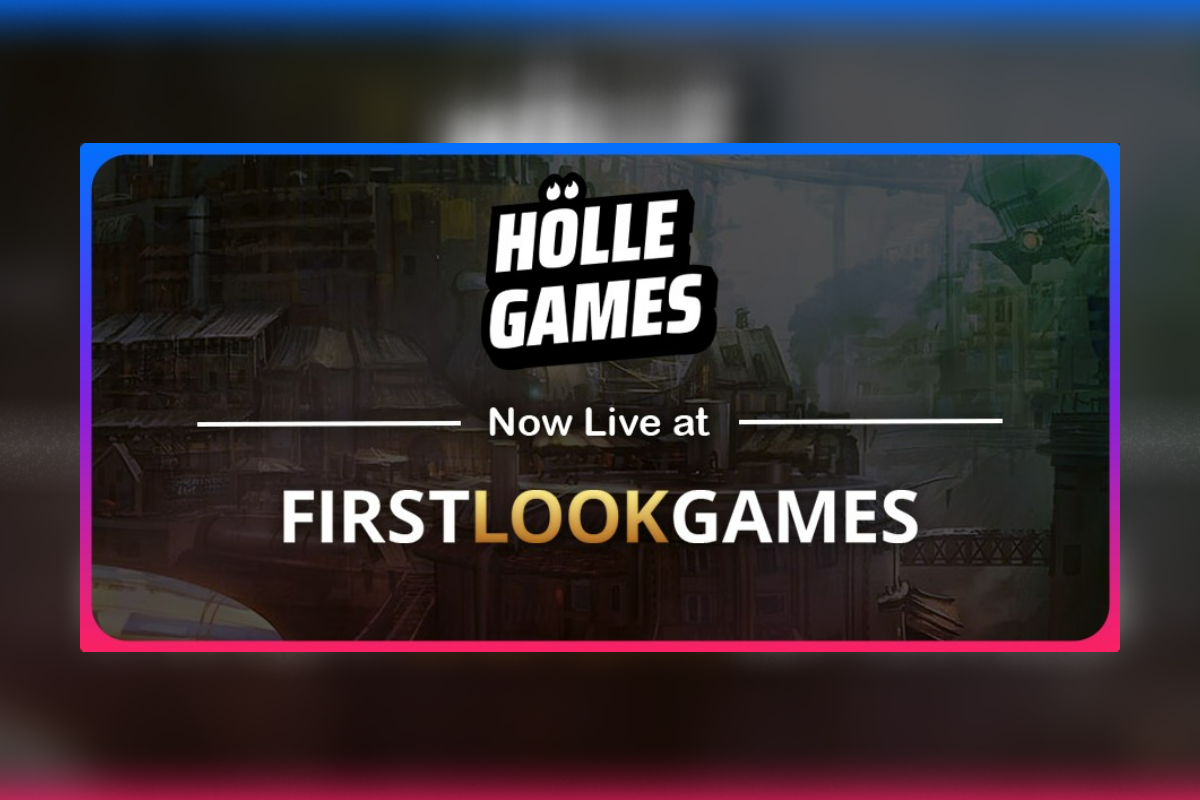 Reading Time:
2
minutes
Rising star-studio will tap into the reach and influence of affiliates as it looks to establish itself as a leader in competitive markets such as Germany, Switzerland, The Netherlands and Belgium
Hölle Games, a rising-star studio that epitomises what it means to be made in Germany, has joined First Look Games as it looks to ramp up exposure for its slots in highly competitive online casino markets across Europe.
As a start-up developer, Hölle Games is aware of the challenges of promoting its games to players and operators, both in terms of allocating internal resources and also cutting through the noise being made by rivals in its core markets of Germany, Switzerland, Netherlands and Belgium.
With ambitions to become a leading provider in its native Germany, the studio will now use the First Look Games platform to connect directly with hundreds of approved publishers.
As a First Look Games partner, Hölle Games will be able to share information about each of its classic and premium video slot titles including logos, images and videos of them being played. These are hosted in a dedicated library where affiliates can download information and assets individually or in bulk.
The developer can manage all information and assets via the FLG Studio Management Centre where it can highlight exclusivity agreements and even add and remove jurisdictions for each game.
Most importantly, Hölle Games has complete control over the information that is made available to affiliates and when that information is made available to them. FLG also provides a suite of tools to ensure that reviews and content published by affiliates are accurate and responsible.
Tom Galanis, Founder of First Look Games, said: "I'd like to give a warm welcome to Hölle Games and look forward to seeing the studio go from strength-to-strength as it uses our platform, tools and features to promote its games via affiliates in Germany and beyond.
"At First Look Games we understand the challenges that new studios face, especially when it comes to marketing, and that's why we offer a special start-up package aimed at developers like Hölle Games that are in the process of building momentum for their business."
Robert Lenzhofer, CEO & Co-Founder at Hölle Games, added: "Gaining exposure for games in competitive markets such as Germany, Switzerland, Netherlands and Belgium takes a smart strategy, so leveraging the reach and influence of affiliates via First Look Games makes sense.
"FLG is the perfect partner for affiliate marketing; its platform is cutting edge and the knowledge and experience of its team are unrivalled. This is a breakthrough partnership for us, and we look forward to taking Hölle Games to the next level with the help of our friends at First Look Games."