Crazy Sports Set to Secure a Leading Position in Trillion-yuan Sports Market in China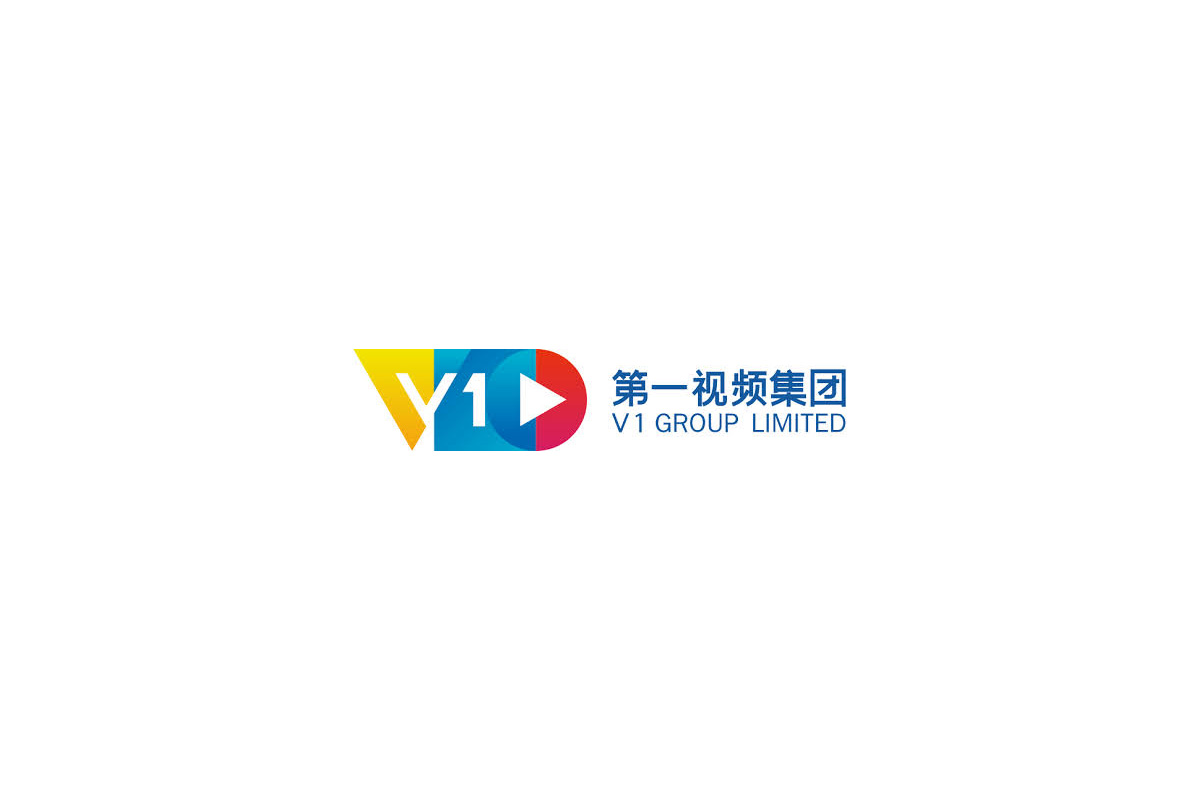 Reading Time:
3
minutes
V1 Group Limited has announced that the Group's business reorganisation has been completed. Its new Board members had undergone a smooth transition in early January.
Since initiating its business restructuring, the Group has been accomplishing one major milestone development after another. At the beginning of 2021, V1 Group's Crazy Sports unit secured approval from authorities to establish in Hainan a sports tournament platform and reward points system, through which quiz games on major sports events are conducted and winners will receive reward points to be redeemed into goods and services to stimulate tourism consumption in Hainan. Crazy Sports later secured official authorization from Fédération International de Footballeurs Professionels (FIFPro) to launch a soccer E-sports mobile game "Ace Soccer" featuring renowned international star soccer players from 54 countries and leagues, and names and portraits of professional players, attracting reservations from more than 1 million users. With the IP official authorization for China Super League secured earlier, Crazy Sports leveraged edges from the sports tournament platform in Hainan and launched a "Dream Super League" game under the "Fantasy" football game community. These are populating into a collection of excellent sports games in football, basketball, tennis, bowling, motor racing, etc., contributing to nurturing of Crazy Sports' leadership in feature sports IPs, core fan base and sports channel interconnectivity and global sports game development support system.
By end-January, Crazy Sports reached strategic cooperation with Lakala (Beijing) E-Billing Technology & Service Co., Ltd. (E-Billing). In the next three years, E-Billing will become a cooperation partner of Crazy Sports' sports lottery sales business, accelerates landing of Crazy Sports' new lottery retail business on brick-and-mortar retail points of sales, but also provides more convenient and intelligent lottery purchase services for the large lottery user base in China. Boosting Crazy Sport's reach to more than tens of thousands of retail outlets, installation of sports lottery terminals will gather pace in convenience stores in different provinces and cities to offer lottery players more convenient access to the services.
In early February, Crazy Sports participated in the signing of the "two districts" under Beijing Economic and Technological Development Zone and thereby becomes a key enterprise introduced to the science and culture integration project segment of the "two districts" (namely "Beijing Economic and Technological Development Zone National Service Industry Expansion and Opening Comprehensive Demonstration Zone" and "China (Beijing) Free Trade High-End Industrial Pilot Zone"). It is eligible for special financial support and green channel treatment for game version number registration from the Beijing Economic Development Zone's technological innovation research, key equipment research and development, and high-end talent introduction. This accomplishment injects momentum into the further development of Crazy Sports' businesses.
Crazy Sports has developed a sports community and lottery business ecosystem that comprises Crazy Red Insights APP and Crazy Sports APP online and that integrate streaming dataflows and data sources to constitute an online content entertainment platform spanning the three major areas of sports, games, and lottery, serving a base of more than 200 million users. For offline presence, on the foundation of traditional specialty retail outlets, Crazy Sports continues to expand its network of chain convenience stores bundling terminal installation in pursuit of asset-light operation. The goal is to reach more young lottery players and establish a closed-loop of online sports lottery and entertainment services.
The Group will continue to accelerate the establishment of its nationwide network of sports lottery retail outlets; strengthen its leading position in paid content; leverage its core platform edges to develop new online games; invest in technology and data capabilities; implement marketing strategies to increase the brand awareness of Crazy Sports; and cross-selling between online and offline sports community lottery e-commerce ecosystems to improve cash conversion. Combining with big data accumulation of the Group's sports lottery entertainment community, Crazy Sports is set to secure a leading position in the trillion-yuan sports market in China, with robust profitability for 2021. It is set to become the most bullish stock in the Year of the Bull.
The renaming of the Group as Crazy Sports Group Limited is expected to be approved in a forthcoming shareholder meeting in May, setting a strong note for its businesses and profitability to escalate to the next level in the years of major international sports events in 2021 and 2022.

NODWIN GAMING BRINGS THE EXCLUSIVE HINDI BROADCAST OF APAC LAST CHANCE QUALIFIERS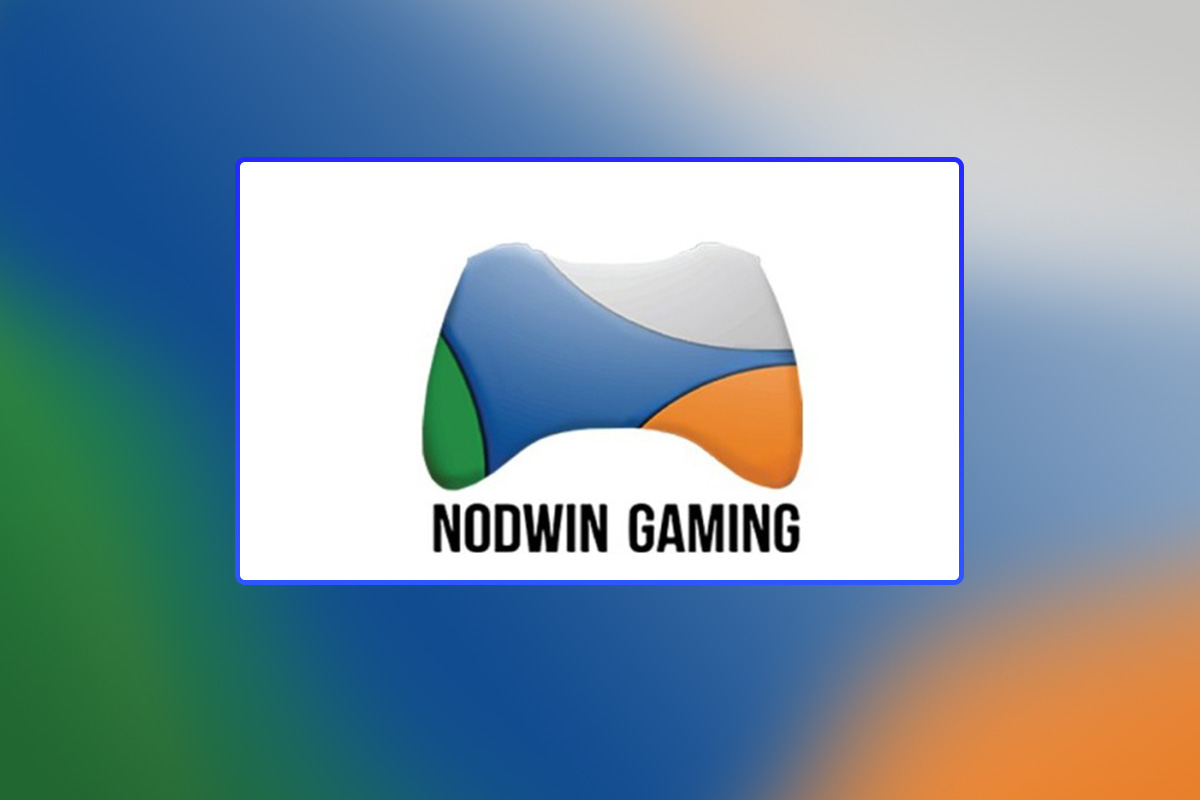 Reading Time:
2
minutes
The Hindi broadcast will run on Nodwin Gaming YT channel from 11-17 October
South Asia's Leading esports company NODWIN Gaming is all set to do the exclusive Hindi broadcast of the Asia Pacific Last Chance Qualifiers dated from 11-17 October on Nodwin's official Youtube channel.
The APAC LCQ will play the best teams from Korea, Japan, China, Southeast Asia and South Asia in the penultimate qualifiers for the Valorant Champions Tour. The South Asia region saw an open door to the APAC LCQ through the Valorant Conquerors Championship by Nodwin Gaming that earned the winner a slot in the qualifiers for VCT. Indian team Global Esports emerged victorious and advanced to the APAC LCQ.
For the first time in PC esports history, South Asia witnessed a total peak viewership of 60K and garnered 6 million views for the whole tournament. Out of which 76.6% was for the Hindi broadcast alone. The hype and the reception for the India qualifiers and the Grand Finals were phenomenal considering the number of people tuning in to watch the matches. The Grand Finals of VCC happened to be El-Classico, the synonym for the greatest rivalry in the Indian Valorant circuit between Global Esports and Velocity Gaming. The tournament ended with Global Esports winning 3-2 in a nailbiter. From losing India Qualifier #1 to winning the title, GE won hearts and praises from all around the world. We will get to see them competing in APAC LCQ for a slot in VCT.
"APAC LCQ is taking the finest team forward and we can't wait to see how the competition pans out. After giving a great reception for VCC, I'm sure the fans will be eager to watch the LCQ as well and what could have been better than a dedicated Hindi broadcast by Nodwin itself. Let's make our presence felt. All the best to the lads at Global Esports, make us proud", said Akshat Rathee, MD & Co-Founder, NODWIN Gaming.
"LCQ broadcast in Hindi is a great way to bring our community together to cheer for Global Esports, and when you have the entire region rooting for you, anything is possible! Personally, I am a big fan of Global Esport's journey so far and I will definitely be rooting for them on the Hindi broadcast on Nodwin Gaming's channel. Do drop by to send some luck to the boys. All excited to see some Skrossi supremacy", said Sukamal Pegu, Publishing Leader, India & South Asia, Riot Games
The hype created from the Valorant Conquerors Championship by NODWIN Gaming solidified the region's presence in the global map of Valorant esports and its journey in the VCT.
The exclusive Hindi broadcast is aimed at bringing a local flavour to great competition for the ardent lovers of the game and the tournament in India.
Sands China, BOC Macau to Launch Co-branded UnionPay Credit Card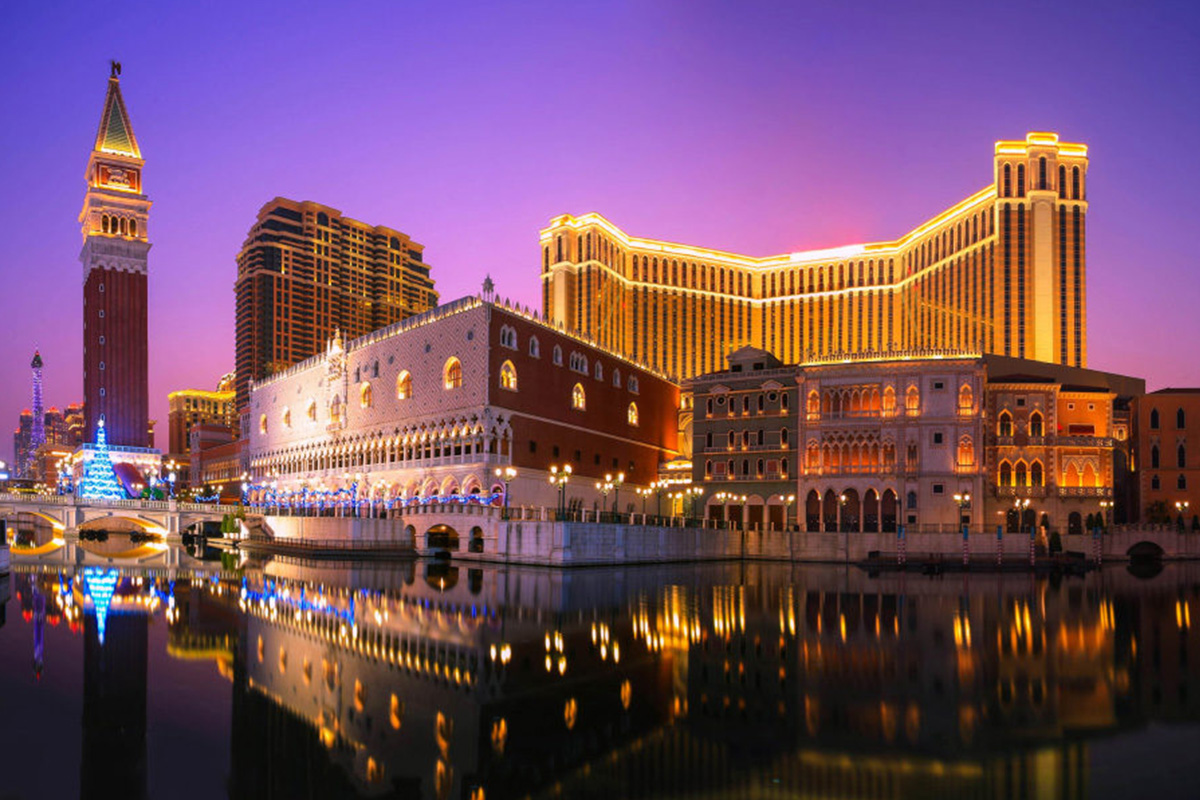 Reading Time:
< 1
minute
Sands China and the Bank of China Macau Branch have unveiled plans to issue a co-branded UnionPay credit card for Macau residents next month.
According to Sands China, the cooperation is in line with the initiative of "jointly promoting connections between electronic payment systems in the Greater Bay Area" as proposed in the Outline Development Plan for Guangdong-Hong Kong-Macao Greater Bay Area, and the newly released general plan for building a Guangdong-Macao in-depth cooperation zone in Hengqin.
It also seeks to enhance payment convenience while supporting the recovery of the tourism industry.
"Through the collaboration, the two parties will leverage their respective strengths to provide the public with better and more convenient leisure, entertainment and payment experiences," Sands China said.
The cooperation was formalised at a signing ceremony on Tuesday, attended by Dave Sun, Senior VP and CFO of Sands China Ltd, and Chan Hio Peng, Deputy General Manager of Bank of China Macau Branch.
iSoftBet signs aggregation deal with Mikadogames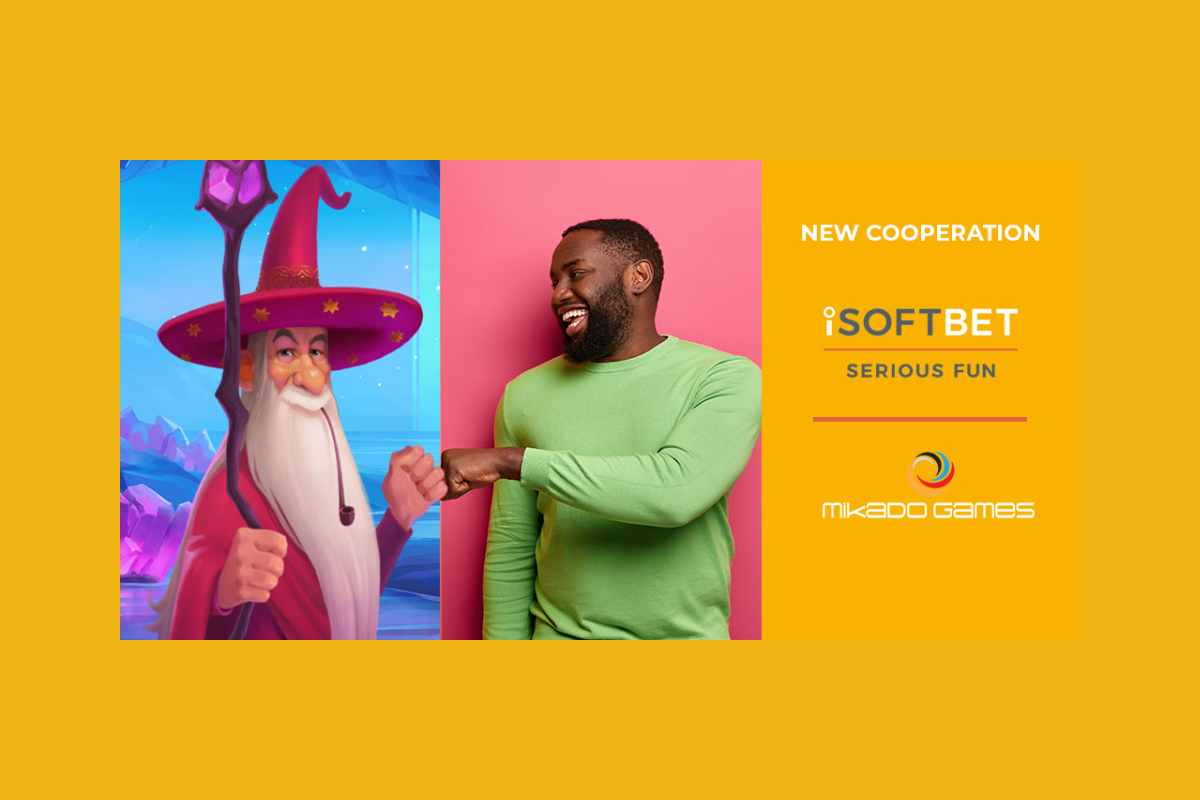 Reading Time:
< 1
minute
iSoftBet, the leading online games supplier and content aggregator, has agreed an aggregation partnership with Japanese arcade-style slots provider, Mikadogames.
Offering an alternative to narrative-rich gameplay since it was founded in 2017, Mikadogames creates innovative games and animations inspired by Japanese anime cartoons.
The deal will see a selection of Mikadogames' GLI certified games added to iSoftBet's aggregation offering, including the provider's skill-based sports titles such as The Penalty Kid and Darts Roulette and its fruit machine-inspired Pachinko slots.
Active in 20 regulated global markets, iSoftBet asserts its reputation as an industry leading supplier by providing some of the biggest operators with top performing casino games and the quickest route to market via its aggregation platform, engagement tools and services.
Denisa Csepregi, Commercial Aggregation Manager at iSoftBet, said: "We are always scanning the market for up-and-coming providers that employ unique approaches in game design, and Mikadogames do just that.
"The addition of their exclusive content to our aggregation offering is the first step in what we hope will be a great relationship with even more unique content to come."
Keiko Tsunego, IT Manager at Mikadogames, said: "iSoftBet's distinguished aggregation platform adds considerable value to the brand's name and to our subsequent partnership. We are very satisfied with the agreement and look forward to seeing how our relationship materialises in the months ahead."