Crazy Sports Joins JD Convenience Stores to Introduce Sports Lottery New Retail Business across China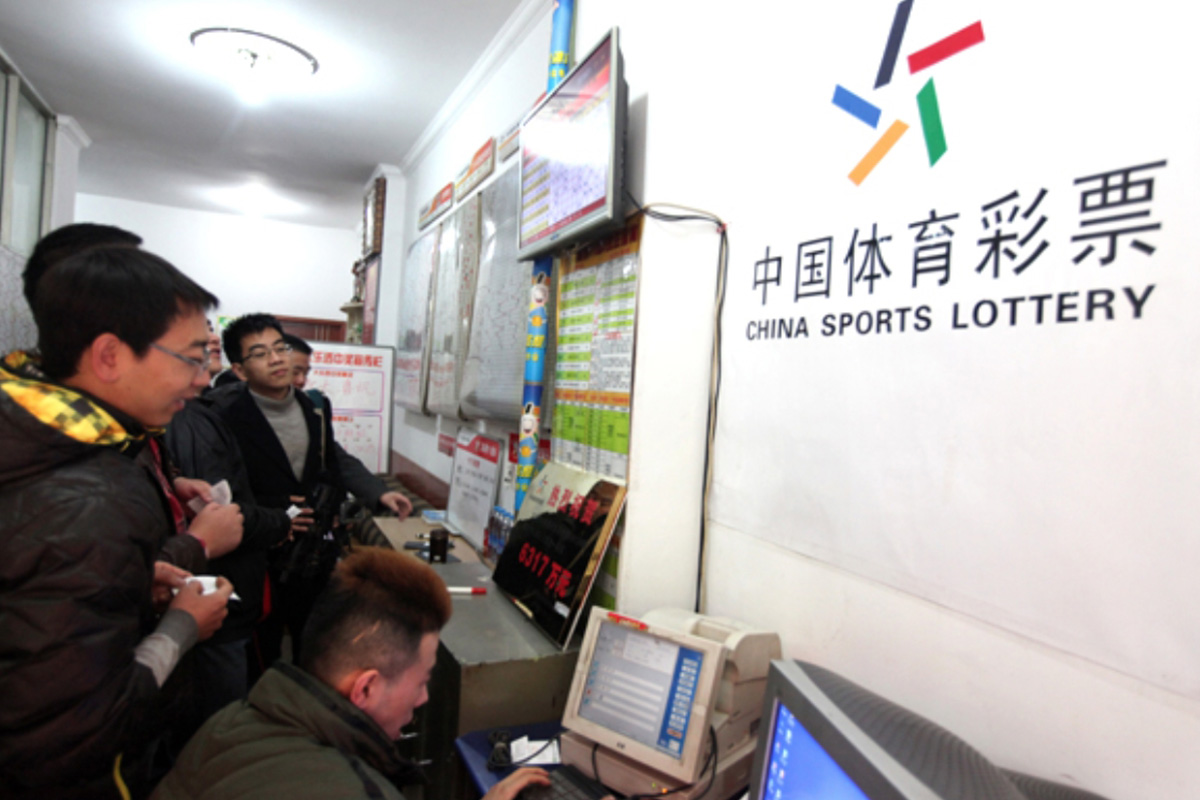 Reading Time:
3
minutes
One of China's top 100 internet companies, V1 Group Limited, is pleased to announce that the wholly owned subsidiary of the Group, Beijing Crazy Sports Management Company Limited ("Crazy Sports"), has entered into a strategic partnership with Suqian Jingdong Derui Enterprise Management Co. Ltd. ("Suqian Jingdong") to introduce sports lottery new retail services into JD Convenience Stores in China. The parties will promote the development of sports lottery new retail business, riding on the wave of upcoming major sports events to seize market opportunities and promote the "buy sports lottery at convenience stores" lifestyle.
JD Convenience Stores is one of the series of innovative smart stores forged by JD New Markets; which focuses on upgrading traditional small and medium-sized stores across China, providing them with the brand of JD, as well as strengthening the uniformity in six aspects including store image, store management control, facilities configuration, service standards, product planning and logistical delivery; to fully refined consumer experience. It joint hands with Crazy Sports to combine the strengths of both parties, to commence sports lottery new retail business and forge "All-purpose convenience stores" by installing sports lottery terminals in JD Convenience Stores throughout the country; to provide sports lottery sales and related services for the vast lottery players in the country. JD Convenience Stores now cover all administrative regions in China except Hong Kong, Macau and Taiwan, and has initiated comprehensive coverage at airports, train stations and highway service stations. According to public information, JD Convenience Stores' geographical coverage will also expand into rural villages, towns and counties. This will effectively carry the sports lottery new retail business of Crazy Sports to third- and fourth-tier cities and towns, thus reaching even more new users.
During the first half of 2020, Crazy Sports has also signed cooperation agreements with other convenience stores including Shenzhen China Resources Vanguard , Dalian Lianhua Quik and Shanghai 007. Together with the 12 chain enterprise lottery sales channels that has been previously announced by Crazy Sports such as Guangdong 7-Eleven, Bianlifeng, Haolinju, and Jiajiayue, it will continuously install sports lottery terminals at sales channels in each province and municipal city to provide convenient sales channels of sports lottery tickets for residents.
The new retail business of Crazy Sports will provide lottery sales and related services for vast sports users, and act as an entry point for our lottery recommendation services "Crazy Red Insights" to form a closed-loop commercial system. With this strategy in place, Crazy Sports has succeeded in becoming a large and unique internet sports community and lottery information distribution platform in China leveraging its core lottery user data and further refined the structure of its comprehensive online and offline sports community and lottery e-commerce ecosystem, thereby allowing users to participate in sports and sports lottery activities via multiple channels. This strategy is also capable of driving fission growth among the online and offline user base and creating a new retail model featuring online to offline user redirection and consumption through both channels, thereby bringing a positive prospect of quick linear growth.
As the five upcoming major tournaments resumes, it is expected that the sports lottery industry will see a "retaliatory" rebound with huge commercial potential. The 2021 Tokyo Olympics, European Cup, Copa America, 2022 Beijing Winter Olympics and Qatar World Cup will bring enormous opportunities to the development of sports and lottery businesses. Crazy Sports will accelerate its offline layout to seize the resources in the lottery new retail market.
Mr. PENG Xitao, Joint Chief Operations Officer of V1 Group Limited and Chief Executive Officer of Crazy Sports, said, "Crazy Sports is very honoured to be in this cooperation with JD to bring lottery new retail services into JD Convenience Stores, which will not only facilitate sports lottery users to purchase sports lottery tickets easily, but also strengthen the development of Crazy Sports' offline physical sports lottery sales network, thus expanding our user base. Looking forward, Crazy Sports will continue to form partnerships with different parties and establish more chain enterprise sales channels and "365 Smart Stores" to attract more offline traffic, which could then convert into online users to propel the development of our sports lottery new retail business, and seize the huge potential of the upcoming major sports events."
Dr. ZHANG Lijun, Chairman of the Board of Directors of V1 Group Limited, said, "The partnership between Crazy Sports and JD coincides with the 15th anniversary of VODone Information Engineering Group Co., Ltd, a core enterprise of V1 Group Limited. We have composed remarkable stories of success in the past 15 years, and we will start another grand new chapter today! I believe, with the solid support from our numerous users, the passionate work of our employees, as well as the confidence and support from our shareholders, V1 Group will make life better and happier; thus creating greater value for our users, employees and shareholders!"
SOURCE V1 Group Limited
IEC Secures Casino Licence in Manila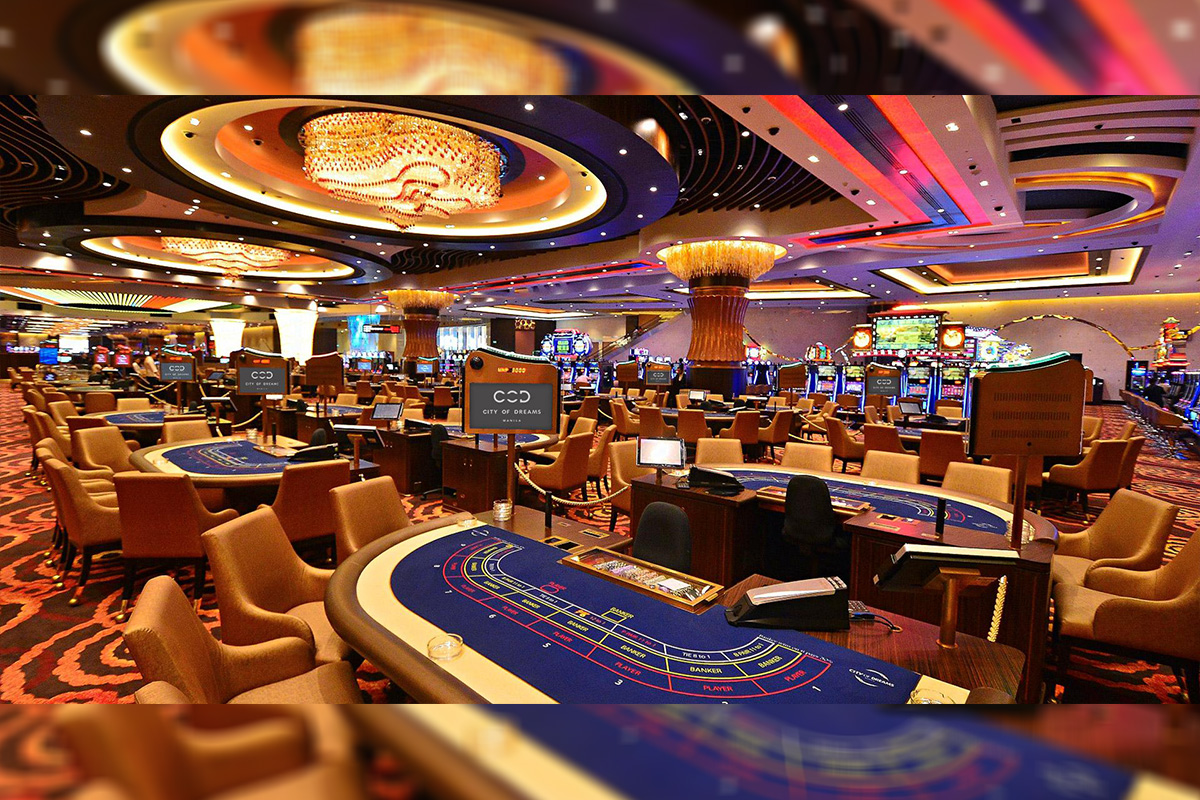 Reading Time:
< 1
minute
Hong Kong-based International Entertainment Corporation (IEC) has obtained a provisional licence to operate a casino in Manila.
In June the firm, which operates New World Manila Bay Hotel and Casino through its subsidiary Marina Square Properties (MSPI), said it planned to redevelop an unnamed existing hotel to create a new integrated resort (IR) in the capital.
In a filing on Friday, it confirmed it has received a letter from the Philippine Amusement and Gaming Corp (PAGCOR) conditionally approving the issuance of a provisional licence.
The firm said: "MSPI and PAGCOR will further negotiate for the terms of the provisional licence agreement to be entered into between PAGCOR and MSPI in relation to the grant of the provisional licence.
"As and when there is further development in relation to the provisional licence agreement, the company will comply with all relevant requirements, and where necessary, make further announcements in accordance with the Listing Rules as and when appropriate."
QTech Games strengthens Indian foothold with Woohoo Games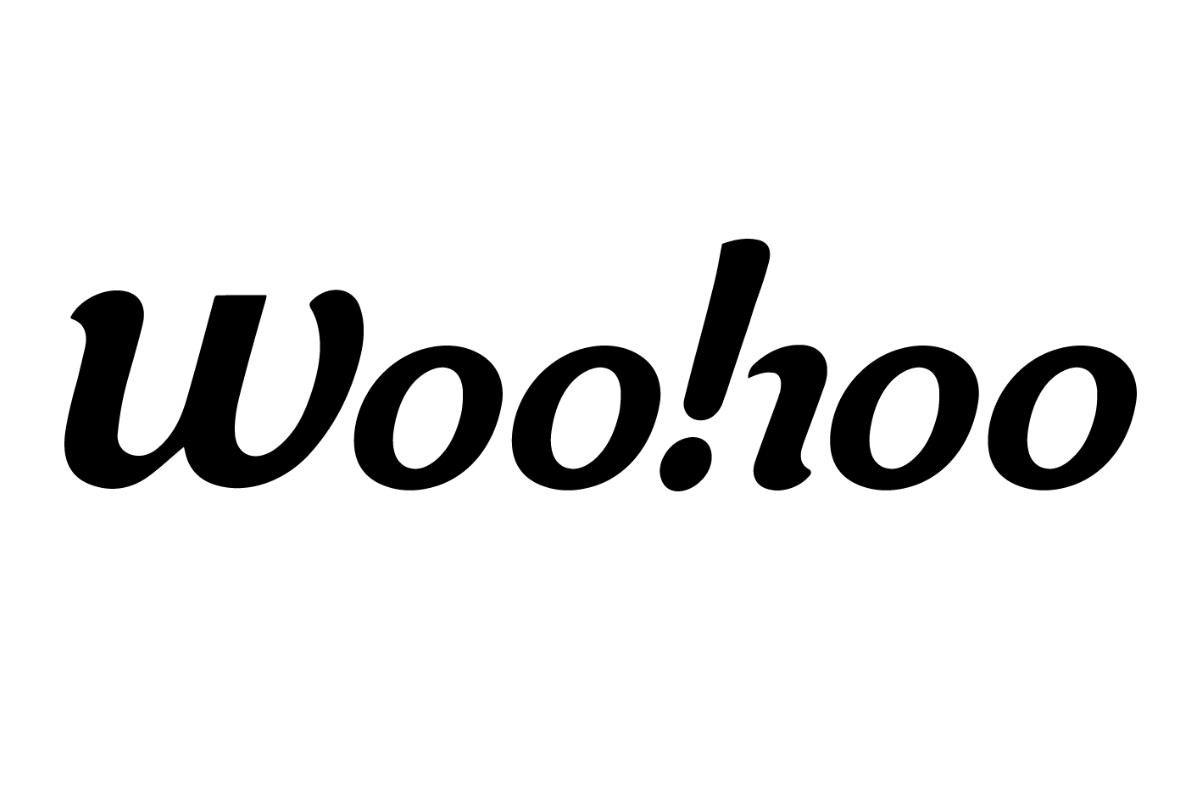 Reading Time:
2
minutes
Asia's leading distributor enhances its premium offering for India with a rising star of the RNG scene
QTech Games, Asia's leading games distributor, has announced its latest key supplier deal for the Indian market in a new partnership with RNG provider Woohoo Games.
Under the terms of the agreement, Woohoo's breakout product portfolio has been made available to QTech Games' clients and their players, adding more power to a pioneering platform setting the pace for bringing the best online games to market across emerging territories.
Woohoo's targeted suite of games for India includes timeless classics, such as Andar Bahar and Teen Patti, alongside exciting new RNG additions like Cricket Kings, whose immersive soundscapes and stunning graphics are tailored to give players an engaging experience in a cricket-mad territory.
This ever-evolving production line further bolsters QTech Games' comprehensive catalogue of gaming domains, which now offers a definitive one-stop shop for worldwide operators. In an industry of small margins, QTech has secured suppliers a gateway to markets whose accessibility might otherwise require a significant sales force. The agreement naturally broadens Woohoo's own global footprint, opening up an array of established and "margin" markets for accelerated growth.
As the fastest-growing distributor in Asia over the past few years, QTech's platform boasts the broadest gaming portfolio around, localised for each region, with native mobile apps, powerful reporting and marketing tools, and 24/7 local-language support.
Ulf Norder, CCO at QTech Games, said: "Many studios and operators have tried to implement their own Asian strategy but underestimated the time it takes to build relationships in this nuanced part of the world. However, Woohoo Games' product perfectly aligns with our own expertise in India, so it's been a welcome and effortless collaboration. Like us, Woohoo have adopted a modern RNG methodology, prioritising mobile games that maximise any user interface's real-estate in an efficient, uncluttered fashion. This wise move speaks to India's huge population of 1.4 billion, near universal access to 4G, and dropping costs for smartphones and the internet
"By coupling state-of-the-art graphics to engaging gameplay and competitive commercial rates, Woohoo have quickly established themselves as a "go-to" portfolio, above all in the breakout Indian market where their localised games perfectly capture and cater to player appetites. We're delighted to be one of the first platforms to go live with their ground-breaking collection of engaging titles that will give our targeted approach another competitive edge."
Woohoo Games' Head of Business Development, Ed Whittington, added: "QTech Games is blazing a trail across Asia and the unfolding Indian market, where everyone wants a piece of the pie. We can't wait to see how our games connect with different and diverse audience sets across the biggest continent whose patchwork quilt of diversity is particularly pronounced.
"Woohoo has a proven pitch in India's bustling bazaar, becoming one of the most promising RNG games providers in the region with popular table games and a raft of progressive slots whose volatility variance and multiplier mechanics make for improved gameplay and digital hangtime for all players. We're always refining and adding new games, and have plenty more in the pipeline over the coming 12 months. This partnership builds more momentum behind our expansion strategy and we look forward to seeing how our games perform across numerous new regions."
Google Briefly Removes Paytm App for Betting Violations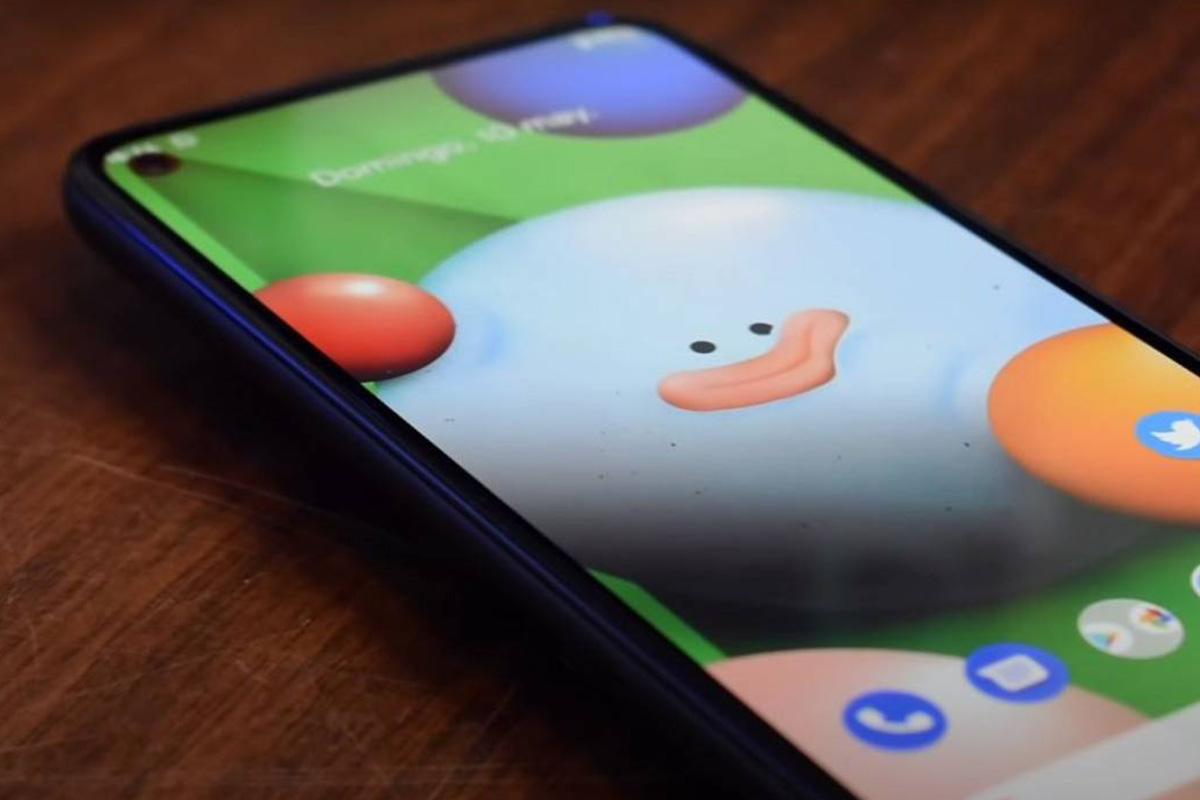 Reading Time:
< 1
minute
Google has removed the Paytm App, one of India's biggest digital payment apps, for several hours from its online store for breaching gambling rules, a day before the start of the Indian Premier League (IPL) cricket tournament.
Betting is illegal in India, but the countdown to the 53-day IPL has seen a profusion of online ads for fantasy sports sites, which are allowed in many parts of the country. Paytm had recently launched a fantasy cricket tournament that involved cash bets and violated the Google Play Store's policies.
"Today afternoon, we received communication from Google that they are suspending our app because they believe this to be a violation of their Play Store policies on gambling," the company said.
However, the app was back on the platform Friday evening after removing a "cashback" feature on "a recently-launched game on the application," the Press Trust of India reported.
"Update: And we're back!" Paytm tweeted.