Betway announced as title sponsor of CSA T20 challenge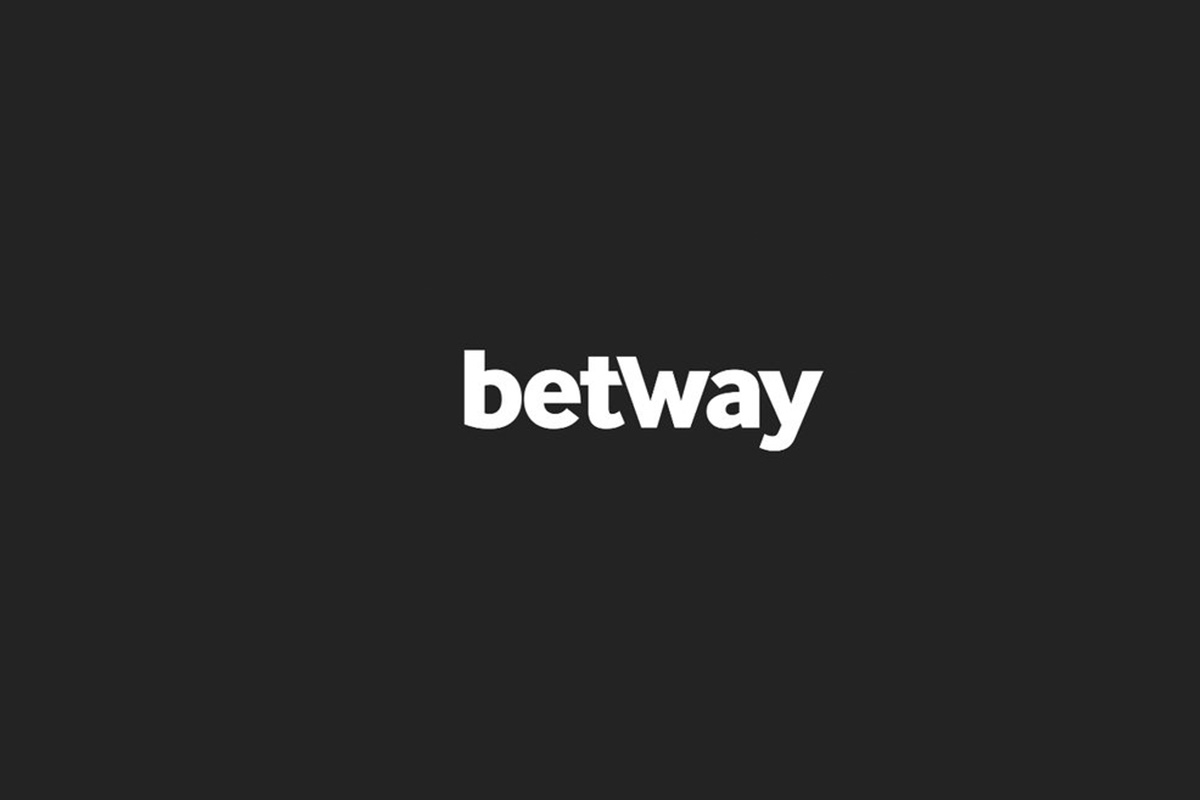 Reading Time:
< 1
minute
Global online betting and gaming company Betway and Cricket South Africa (CSA) are proud to announce the bookmaker's title sponsorship of T20 competition, the Betway T20 Challenge.
Showcasing the best white ball cricket talent South Africa has to offer, loyal supporters across the world will be able to enjoy much-needed competitive T20 action from 19-28 February.
Joining Betway's impressive cricket portfolio which already includes title sponsorship of all Proteas Test and One Day International series, this announcement demonstrates Betway's commitment to South African cricket.
Paul Adkins, Betway's Marketing & Operations Director said: "We are extremely happy to be announcing our title sponsorship of the Betway T20 Challenge. It enforces our strong commitment to cricket in South Africa and we look forward to being part of this exciting tournament."
CSA Acting Chief Executive Officer Pholetsi Moseki added: "We would like to thank Betway for joining Cricket South Africa as the title sponsor of the domestic T20 competition."
"They are already part of our family with their association with Test and ODI cricket and this new agreement just reinforces our partnership with them.
"I have no doubt that the Betway T20 Challenge will prove to be a huge hit. We have all our Proteas playing and they are mixed amongst some of the finest cricketers in the country, so it is a win-win situation for everyone."

Youth football and unity take centre stage in Côte d'Ivoire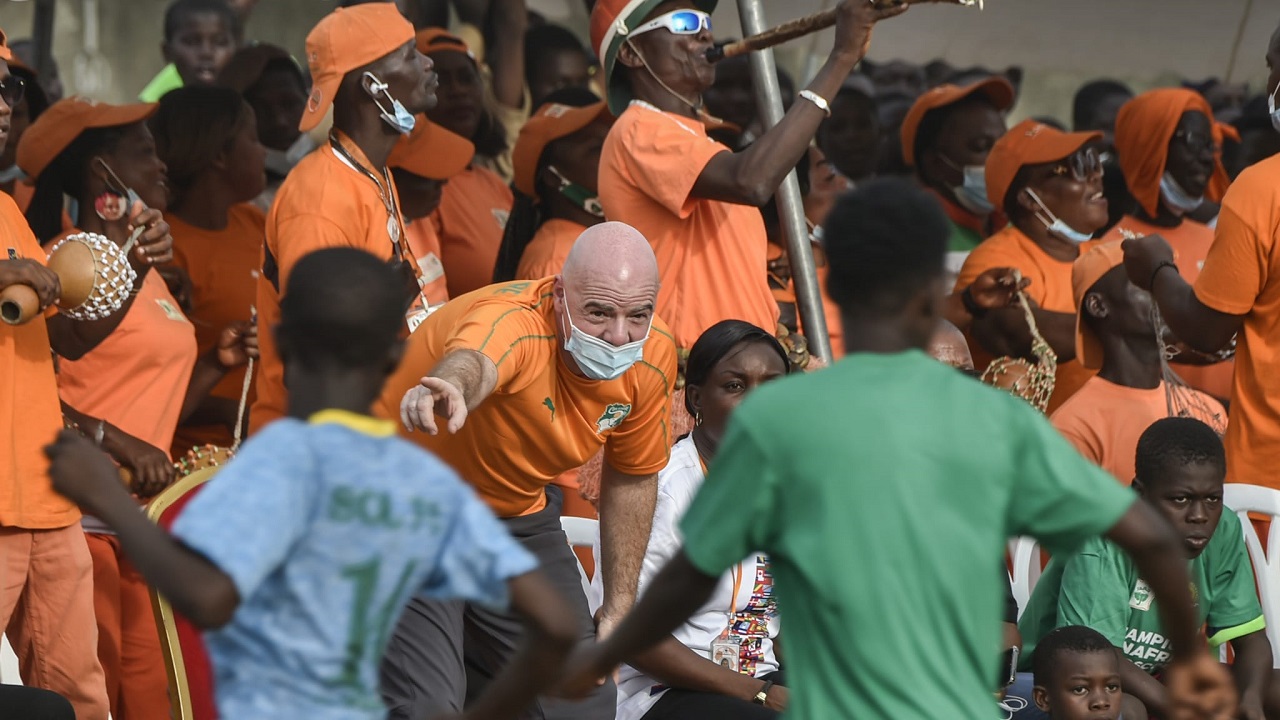 Reading Time:
4
minutes
Focus on promoting unity, developing and strengthening football governance
FIFA and CAF presidents visited Côte d'Ivoire to begin two-day itinerary; Focus on promoting unity, developing and strengthening football governance; Continent's inaugural pan-African inter-school football championship also launched.
The presidents of CAF and FIFA travelled to Côte d'Ivoire on Monday as part of their first joint mission in Africa since the election of Dr Patrice Motsepe as the confederation's new president in March. Central to their two-day itinerary were meetings with government and football officials, with the focus on promoting unity and serenity, developing and strengthening the country's football governance and launching the continent's inaugural pan-African inter-school football championship in Abobo, a municipality just outside the country's capital Abidjan.
Arriving in Abidjan they were greeted by members of the normalisation committee of the Ivorian Football Federation (FIF), including President Mariam Dao Gabala, who along with her colleagues has been responsible for bringing football back into play in Côte d'Ivoire.
An official dinner was hosted for the delegation by Ivorian Minister for the Promotion of Youth, Professional Integration and Civic Service, Mamadou Touré, in the presence of Minister for National Education and Literacy, Marietou Koné. Addressing the gathering CAF President Dr Motsepe underlined the unifying power of football being more important than differences between diverse groups of people. He was also keen to highlight CAF's robust support for the West African nation stating: "Côte d'Ivoire has CAF's total commitment and 2023's AFCON here will be the best ever."
FIFA President Gianni Infantino bolstered this message further saying: "We need to work together to make football great and make the millions of passionate fans in Côte d'Ivoire, a country that has won the AFCON twice and will soon host it, happy."
Present at the event to provide their support for the joint CAF/FIFA mission were CAF's four vice presidents, presidents of the five CAF zonal unions and presidents from CAF Member Associations in West Africa Football Zone Union B.
This morning, the CAF and FIFA delegation's focus was on viewing the work of the FIF normalisation ccommittee first hand, in order to understand what had been completed and the challenges it has faced. Addressing the assembled media outside the FIF building Dr Motsepe congratulated President Gabala and her team on their outstanding work and strong commitment to bringing peace and unity back to Ivorian football.
This sentiment was echoed by FIFA President Infantino who underlined the progress the FIF had made, particularly with the organisation of an elective congress, which it hopes to hold by the end of the year. "Côte d'Ivoire has the unwavering support of FIFA," he said.
The joint delegation then travelled to the Ministry of Sports for a meeting with Minister Claude Paulin Danho. Discussions covered the country's hosting of next year's AFCON competition, and improving football governance. Speaking to the minister, Infantino expressed FIFA's commitment and willingness to work hand in hand with the Ivorian authorities to "reinvigorate Ivorian football, especially given the outstanding talent it has produced. The football legends from Côte d'Ivoire have greatly contributed to building football history in Africa and across the world," he said.
Ivorian Legends were very much pivotal to talks amongst the three men, with the CAF president reminiscing with Minister Danho about Siaka Tiéné, a young Ivorian player who had been one of his favourites due to his talent and passion, when Dr Motsepe ran South African football club Mamelodi Sundowns, prior to his election as CAF president.
The delegation were then received by the President of Côte d'Ivoire, His Excellency Alassane Ouattara, at the Presidential Palace. During the meeting the joint delegation stressed the outstanding talent in the country and the need to harness this through the development of youth football and CAF's first ever pan-African inter-school football championship.
Following the discussions with the Ivorian Head of State, Infantino said: "President Ouattara is a great fan of football, so it is an honour to be here today to talk about how we can work together to support the youth of this country through the beautiful game. Côte d'Ivoire is a county with a legacy of talented footballers and many future ones yet to be discovered, so it is important for Africa and the rest of the footballing world that FIFA, CAF and the Ivorian authorities work together to develop the game and elevate it to the highest of heights."
The final engagement of the day for the CAF/FIFA joint delegation was the launch of the pan-African inter-school football championship in Abobo. Fittingly, a football match featuring mixed teams of schoolchildren kicked off the initiative, with both presidents putting their technical and tactical football skills to the test as team coaches.
Following the match Dr Motsepe announced that the Motsepe Foundation, founded by himself and his wife Precious Moloi-Motsepe, would make a donation of USD $10 million to the ground-breaking new pan-African inter-school football championship, which will take place across the six zonal regions of CAF. After the match, the FIFA President said: "The gesture from the Motsepe Foundation, Patrice and his wife Precious, is exceptional. It's a step forward for this competition that will give hope and joy to thousands of children in Côte d'Ivoire and throughout Africa who love football. Thank you to the Motsepe family for showing us Ubuntu in action."
The joint delegation ended their visit to Côte d'Ivoire with a press conference focused on the African league, the development of women's football, strengthening football governance, this November's FIFA Arab Cup in Qatar and how to bridge divisions in Ivorian football. Both the CAF and FIFA presidents also outlined the plans to roll out the inaugural pan-African inter-school championship in Côte d'Ivoire to the assembled Ivorian and African media.
CashtoCode goes live in Nigeria, first step in African expansion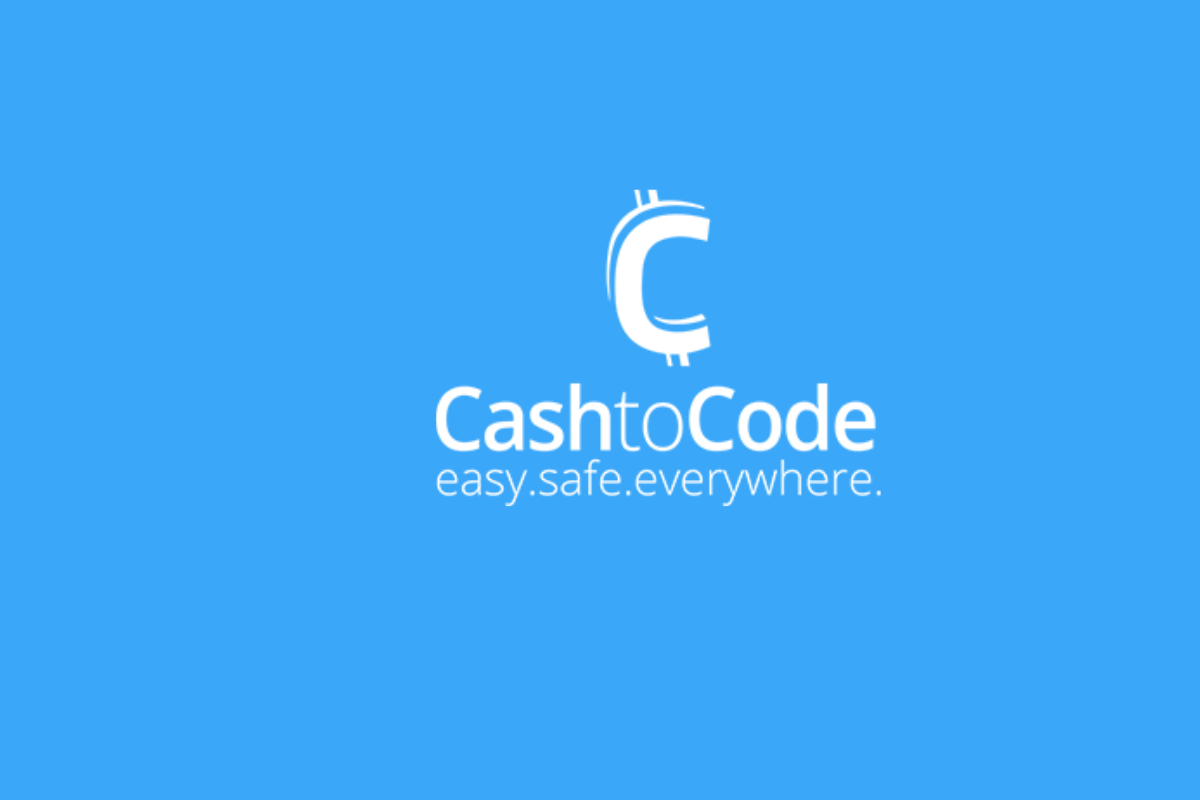 Reading Time:
2
minutes
CashtoCode, the instant cash payment service for online merchants, today announced its launch in Nigeria. Entering the African market for the first time, CashtoCode will now allow Nigerian customers to top up their iGaming or other merchant accounts via in-store cash deposits in their local currency Naira. The service will be available on the Payalat Bill Payment Platform, and at all ServPoint Agent locations – including corner shops, hotels, newsagents and supermarkets. These locations are already extremely popular for mobile top ups, utility bill payments and agency banking services (Payalat and ServPoint are operated by Globasure.)
CashtoCode aims to establish itself as the leading cash deposit service in Africa. It chose to enter the market via Nigeria, since it is a regional fintech hotspot with a high population of smartphone users, and therefore offers a prime opportunity to grow its services.
CashtoCode is also supporting iGaming operators hoping to enter the region by helping them set up payment collection services via cash payments and evouchers – helping them overcome the challenges around currency conversion and repatriation. CashtoCode has already partnered with several operators in Nigeria including Lottoland. CashtoCode was designed to be a low-risk payments solution since its vouchers cannot be transferred. They can only be redeemed by the account holder/iGaming customer, thereby eliminating the risk of fraud and eliminating chargebacks.
"We see a lot of potential in the African market, which is under-served for simple and accessible payment options that help people participate in eccomerce," said CashtoCode CEO, Jens Bader. "Nigeria is a popular destination for new businesses hoping to succeed in Africa, especially in fintech. We think our service has a natural fit in Nigeria, and in the day-to-day routines of people's lives there. Payalat and ServPoint locations perform a crucial service and are already extremely popular for bills payment services. With CashtoCode, people can now use the same service to top up their digital ewallets, iGaming accounts and other online merchant balances. For iGaming operators, we offer the instant ability to go live in the region and start accepting deposits from potential customers, without the common challenges of currency conversation and repatriation."
According to Globasure's CEO, Chris Ife, "Payalat and ServPoint are positioned to enable customers purchase and redeem CashtoCode vouchers easily and conveniently via web, mobile app, POS app and Agent locations".
Going for posts, Unstoppable inclusion with Rugby Africa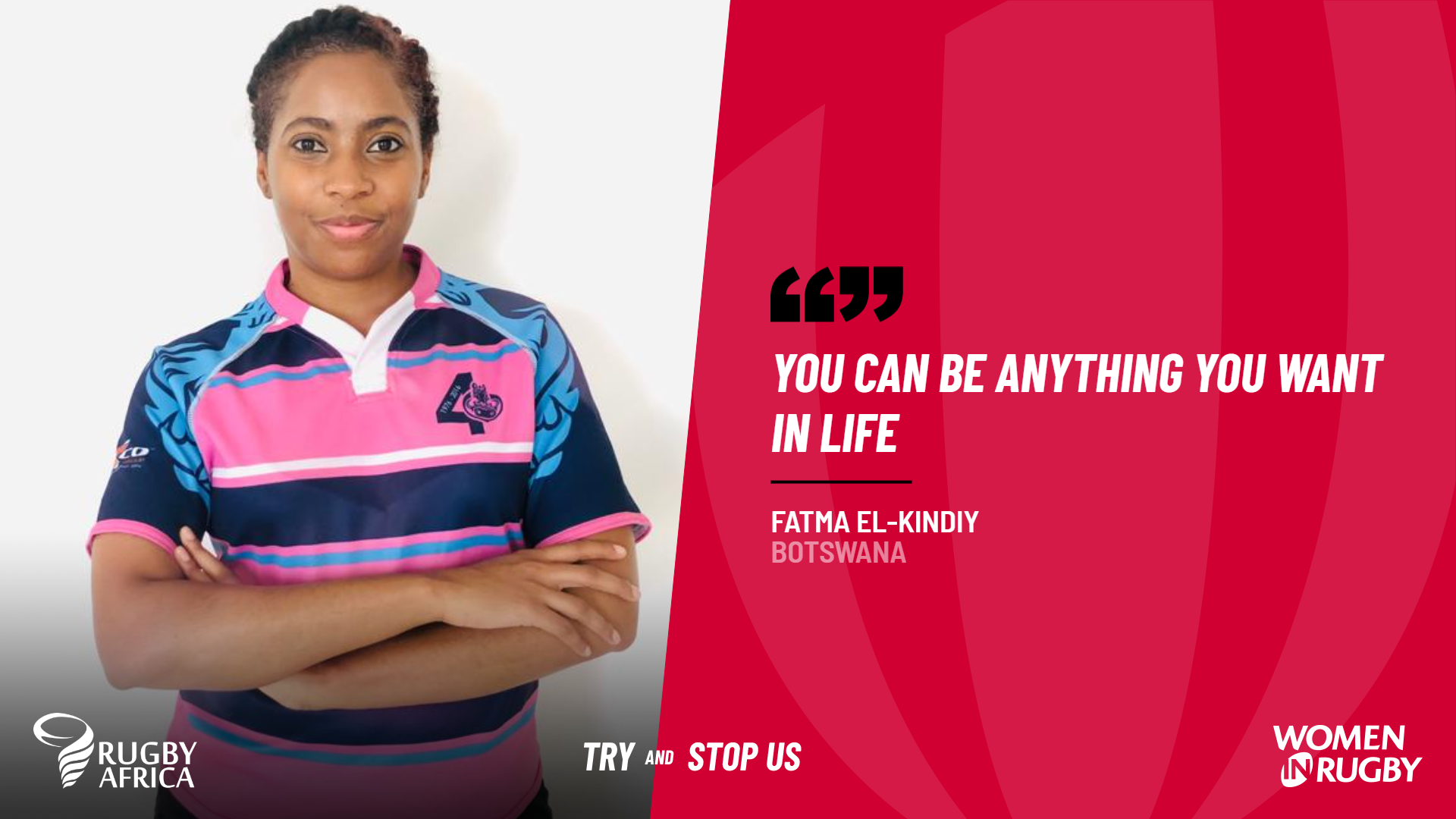 Reading Time:
3
minutes
Fatma's journey in rugby began with coincidence, much like many of the greats in the game, Rugby has been a quest of growing one's confidence. Back in 2015, without any prior experience in playing rugby, Fatma had only attended rugby games as a spectator, most of which were only played by men. After a life changing suggestion for a new hobby from a friend, she made it out to the rugby field behind her office and there her story began, with the support of other female players. When she picked up the oval ball for the first time, she knew that she had found what she had been searching for.
Despite champions of Rugby in Botswana like Fatma campaigning for its broad-based promotion, Rugby and more importantly as a sport for women, has largely remained a sport which exhibits great potential for growth. Fatma exclaims that in Botswana, Rugby for women is hardly discussed. On the other hand, this has not left her, and other Unstoppables demotivated, in fact the value of their work is the single greatest force behind the grassroots development of the game. Her work has been applauded by World Rugby and Rugby Africa, amongst many other organisations and institutions seeking to promote women empowerment. Through the work of Fatma and others, future sports women will join or learn from the sport.
In her own career as a player, Fatma has seen a marked improvement in the participation of more teams in the women's league. With the number of players increasing over the years, she anticipates that there will be more athletes from school rugby, advancing to league rugby. Further to this she believes that there will also be more women as coaches and referees in the near future- unstoppable.
As part of her outreach efforts, Fatma launched the "A Try for Change", which is a grassroots initiative to empower girls through the sport. She and others seek to conscientize young women and girls to grow their self-confidence, as a means of unlocking their true potential in society. Rugby is used as a medium of instruction, but the goal of her work is to empower attendees to become agents of change in their respective communities- on or off the field of play. The programme is targeted at primary school leavers and includes modules on introspective exercises, recreational activities with learning objectives, mentorships, as well as preparatory programs in enterprise development.
Coming from a conservative background which does not prioritise the involvement of women in sports, Fatma has vigorously worked to change perceptions of elders and community leaders, to work with their support. She has opened way for reports and researched findings, to find their way into the hands of key decision makers. Overall, the programme has received a positive reception from participants, teachers and the Botswana Rugby Union, and plans are already afoot to run 'A Try for Change' again in the new year.
Based on the feedback she has received working with young girls, Fatma used the global "Try & Stop Us" campaign to address the issue of Gender Based Violence affecting women and children inher community. As an Unstoppable leader, she is breaking the silence of abuse in communities by raising awareness around civil liberties and justice. She deeply empathises with young girls who are not taught about building their confidence in school, as the priority is generally put on teaching the standard course curriculum. Sessions with Fatma and her team have become safe and supportive structures for personal development in the schools and communities they serve.
Fatma believes that instilling self-confidence in young women sets them up for life, not only for them to be leaders in the future, but more importantly now, for them to be able to tackle head on collisions with Gender Based Violence and many other scourges of society.
President of the Women's Rugby Advisory Committee at Rugby Africa, Ms Paula Lancoemphasised that, "the WRAC and creation of its sub-committees will ultimately help increase awareness of women in rugby, attracting more tournaments and partnerships with sponsors, increasing the overall popularity of the game in the continent."
According to Maha Zaoui, Women's Manager Rugby Africa, "With the impact COVID-19 has placed globally, we are able to work with the sub-committees to overcome challenges the pandemic has placed on world sports and identifying untapped opportunities,".
For Fatma, Rugby has been life changing not just for her career as a person, but more importantly it has empowered her as an individual to transform the lives of many. Her personal journey has become a reference point for others, who share in her passion and struggle for inclusion in different parts of their lives. Her outreach work has won many over and today has set the foundation for unstoppable future female leaders in Botswana and Africa at large, who have been transformed through the philosophy of the game.
Source: Rugby Africa.