Exclusive interview with GAMING1: "Our online operations in Belgium have grown beyond all expectations"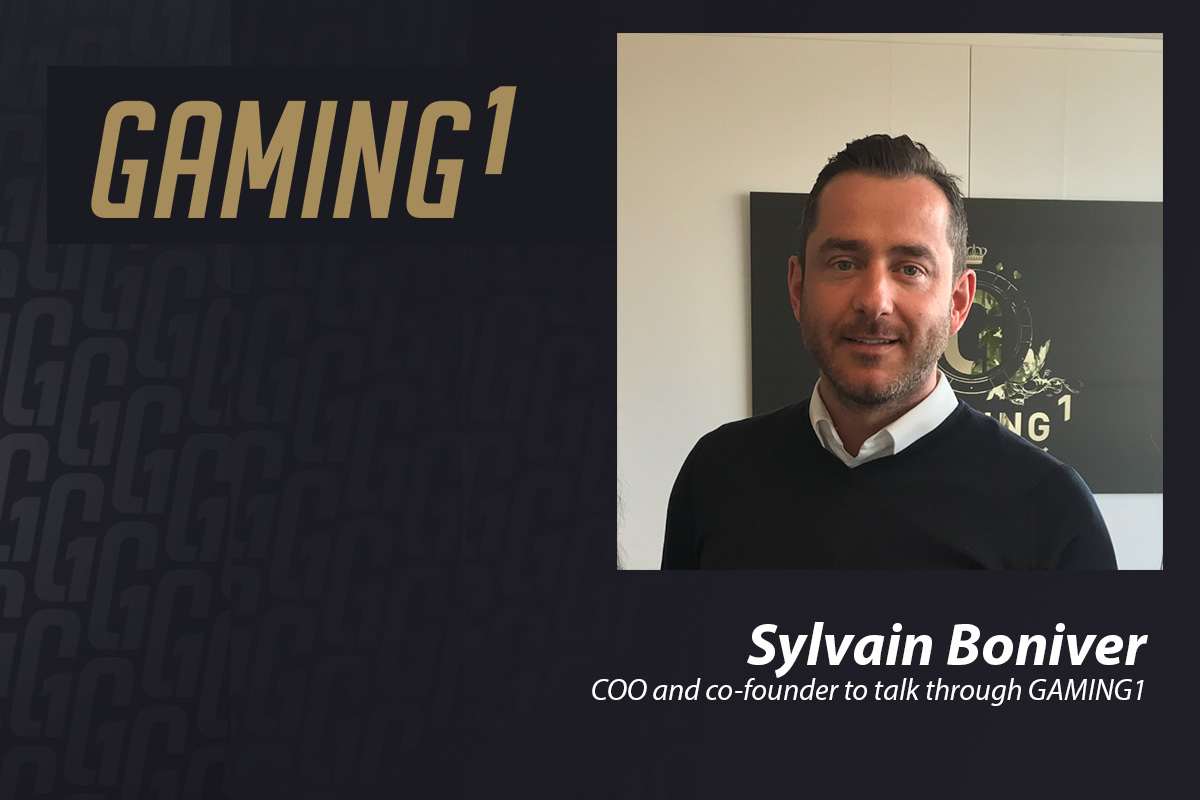 Reading Time:
3
minutes
Belgian omni-channel expert GAMING1 has proven itself as a worthy partner during the pandemic, especially when it comes to transitioning operators' offline operations to online. We sat down with Sylvain Boniver, COO and co-founder to talk through GAMING1's market outlook for Europe over the coming months – this one's not to be missed!
GAMING1's services were certainly in demand during 2020 as land-based operators sought to establish their presence online – can you give us a quick snapshot of what that's looked like? 
The outbreak of Covid-19 has accelerated the transition online for most businesses, and that includes the gambling industry. For us, helping partners navigate the unprecedented circumstances caused by the pandemic was priority number one.
Lockdown restrictions forced land-based casinos to shut up shop, and even in countries where they've reopened, visitor numbers remain a long way off their pre-pandemic levels. The longer outlets wait to go digital, the greater the loss of their market share – it really is that simple.
Fortunately, our model is designed to help facilitate that shift, allowing players to continue using their favourite brand in an online format. We help retail and land-based partners digitise their operations – a service which, for many, is urgently necessitated by the current situation, and we're here to deliver.
How has the last year changed the European landscape? Comparing to the way the market looked last January, how much would say has shifted in terms of growth and expectations?
The widespread closure of land-based establishments has underlined the imperative for operators to expand their digital activities. Our partners have enjoyed tremendous success when it comes to re-directing offline customers online, thereby curbing the financial impact of the pandemic.
Self-evidently, operators without an online outlet are struggling to succeed right now. Those who have a synergised land-based and digital offering, on the other hand, are much better equipped to weather the storm that is sweeping the global economy. For those in the former category, our company is ready and waiting to help deliver an omnichannel experience to their players.
Where has growth been particularly strong for GAMING1 on the continent? Where should our readers be looking at for potential expansion?
Our online operations in Belgium have grown beyond expectations. Of course, that can partially be attributed to the Covid-induced shift of all land-based activities to the online sphere. But it also reflects the sky-high quality of our digital products, and the operational efficiency of which we are so proud.
In addition, our status as a Portuguese market-leader remains undisputed, with valued local partners Estoril continuing to grow at an impressive rate. Our Iberian reach has also expanded in Spain, with 777.ES going from strength to strength by outperforming the competition – a pattern which we are confident will continue in the year to come.
Your home markets are very much across Belgium and France – do you see the current French approach to online gaming changing anytime soon?
There's a world of difference between the two markets. Looking at regulation, in Belgium you must own a land-based casino to open a betting shop, and there is a €500 weekly deposit limit in place. Neither of those rules apply in the French market – and yet, France is still the more restrictive of the two.
French laws prohibit the existence of any private sector in the entire gambling industry, except for land-based casinos. Little wonder, then, that the country's black market is the most significant in Europe. Regulation would not provide an overnight solution, such is the scale of the exposure of unregulated sites. It would, however, be a giant leap in the right direction – not just for France's gambling industry, but for its players and economy too.
Looking to the year ahead, a lot's been talked about in terms of engagement and retention, as well as acquisition of land-based players to the online world – what should operators be spending their money on to make that happen?
As a land-based operator, having the right partner by your side is paramount. That's how to deliver a world-class digital product to players, and marketing your offering in the most effective way possible is paramount.
Beyond the cross-selling acquisition and retention tools that we've implemented, my strongest recommendation is to develop a 360o strategy that maximises the synergy between your different channels. Ensuring that staff genuinely buy into your vision is also critical – without them on board, even the best-planned projects won't get very far.
Last but not least, can you give us a few insights for staying ahead this year? What's going to be the GAMING1 approach for ensuring your partners can succeed?
We strengthened our senior management team over the course of 2020 with an impressive string of industry heavyweights. Our peerless 50-50 business model, in which we win or lose alongside our partners, continues to reap the rewards, and we've got an ambitious set of expansion plans in place. I'm very proud by our hard-earned reputation for excellence, and we're all very excited for the decade ahead. This is especially the case for the growth of our existing operations in Europe and Colombia, as well as developing markets such as France and Holland. Safe to say, we're in for another busy year!

Exclusive Q&A with Hyperion Tech Chief Business Development Officer Ori Zilbershtein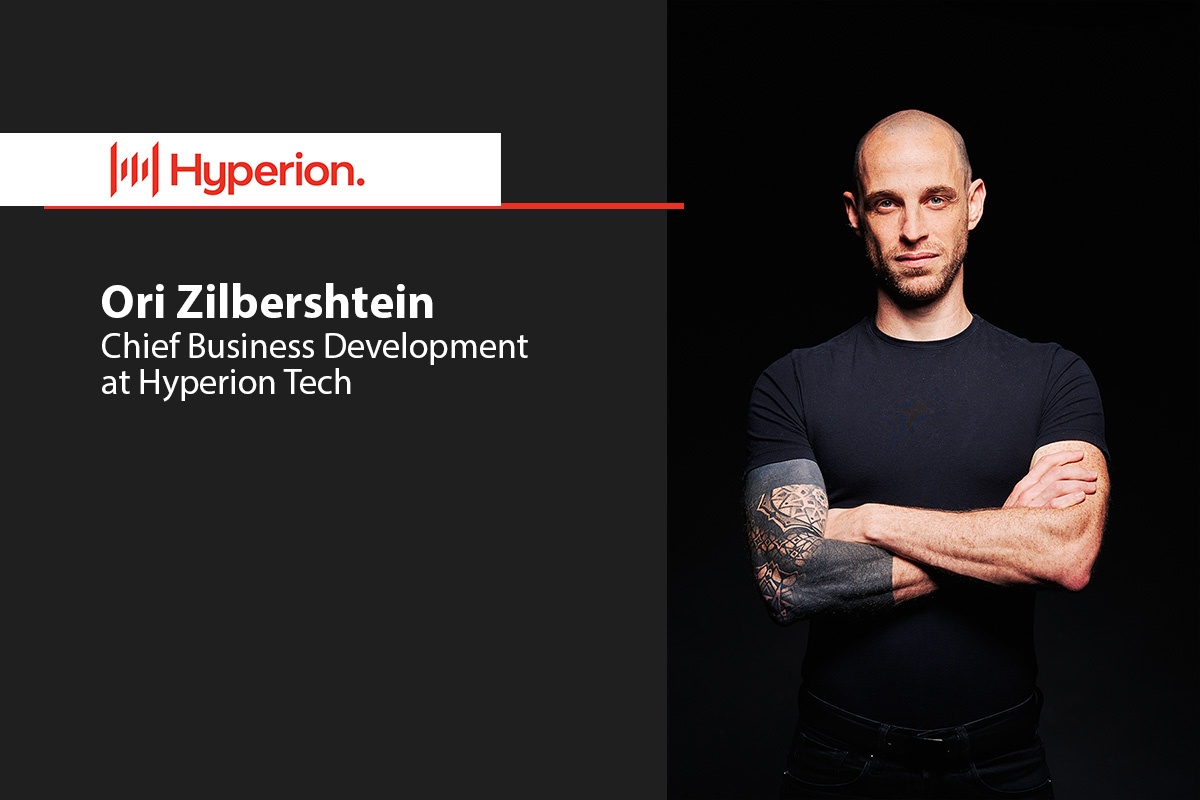 Reading Time:
4
minutes
With lockdown restrictions being eased across Europe, businesses have a big decision to make on whether to force a return to the office or keep a culture of remote working.
Hyperion Tech Chief Business Development Officer, Ori Zilbershtein, believes it is an easy call – remote working is here to stay. Productivity has increased during the pandemic and businesses are embracing the hybrid model that provides greater flexibility and perks to employees.
European Gaming caught up with Zilbershtein to understand how remote working has influenced product development and why the traditional office model is dead.
How have working practices in iGaming changed since Covid and do you expect these to remain in the future?
Before the pandemic, iGaming CTOs were fixated on the idea that developers had to work alongside each other in the same office to create new products. It was common that companies would refuse to hire candidates who wanted to work remotely – a puzzling approach given the well-documented skill shortages in Malta, one of the industry's main hubs. However, Covid-19 has completely transformed the office setup and how organisations interact with colleagues and recruit new staff. Businesses are taking full advantage of the wealth of overseas talent available, realising the benefits of recruitment without being restricted to a certain geographic location.
The advent of remote working has reassured senior executives that allowing employees to work from home does not impact productivity. In fact, we have found the opposite with output actually increasing as staff feel more comfortable in their own surroundings and are not distracted by constant meetings.
How big an impact has Covid had on tech with people working remotely? Has innovation suffered because of this?
Far from it, instead we have seen projects completed more efficiently since developers have worked from home. Meetings and discussions have become more succinct and operational efficiency has increased as a result.
Simply put, time is wasted when developers spend every day in the office. Rather than finding themselves in endless face-to-face discussions between stakeholders, which often yield no real solutions, developers working from home are now able to spend more time writing the code that creates world-class products.
Many people claim to be more stressed since Covid because there of a lack of downtime, how can iGaming companies address these issues to ensure their workforce is engaged and efficient yet also happy?
That is a responsibility that should be shared between teams and managers at all organisations. At Hyperion Tech, we do not ask staff to respond to professional enquiries outside of working hours, unless it is a matter of urgent importance. Clients do not generally contact us out of hours, and of course there are instances when we can make exceptions. The key is to develop an open relationship with your partners based on trust and courteousness, communicating honestly throughout the process.
For example, when we do receive an out of office hours enquiry which is not urgent, we reply at the earliest opportunity when we are back working, which is never a problem. Of course, in those exceptional circumstances where a pressing matter needs addressing, then we are more than happy to do so outside of working hours. That approach brings tremendous mental health benefits, reducing stress by ensuring that staff do not feel obliged to spend every waking hour glued to their phone or laptop.
What does the future hold for offices post-pandemic? Is the traditional office model dead?
Working habits have fundamentally changed and the office setup that was previously the norm is unlikely to return. People often enjoy working from home and save time by cutting out their daily commute, with output increasing as a result.
Giving people greater responsibility to achieve their goals is almost always a positive thing for businesses looking to expand, and doing this remotely is no different. Showing your employees that you trust them to work from home will in most cases see them repay you by going the extra mile to help the company grow. This is having a positive influence on staff turnover too, with fewer people leaving their jobs and HR saving on significant costs.
Our office will still be in use for certain meetings and training sessions once the pandemic is over, as well as providing a space for those who cannot comfortably work from home, but the hybrid model is very much the future. Companies that insist on making staff use the office on a full-time basis will be at a significant disadvantage in the job market, playing second fiddle to those who offer a flexible model of some kind. Making people sit in an office for 40 hours a week will only make your business a less desirable place to work – and hiring top talent will be more difficult as a consequence.
How is Hyperion Tech supporting iGaming companies in a post-Covid environment?
As an iGaming technology services provider, Hyperion Tech is here to support companies that are looking to build their teams with the right talent. Working with a range of clients in the iGaming, Fintech and other tech sectors, we create hybrid teams of internal and external developers that take a business' operations to the next level.
Malta's tech talent shortage has been well documented, but with remote working we now have a solution to this key issue. Malta-based businesses often tell us how hard they have found it to recruit and retain top talent, but now they are in a position to embrace the hybrid model and employ staff from across Europe. That is where we come in, as we take great pride in building successful teams for our clients by tapping into a huge pool of tech talent.
Q&A with Justin Chen, PickFu Co-founder: How Can Mobile Game Developers Overcome IDFA Void?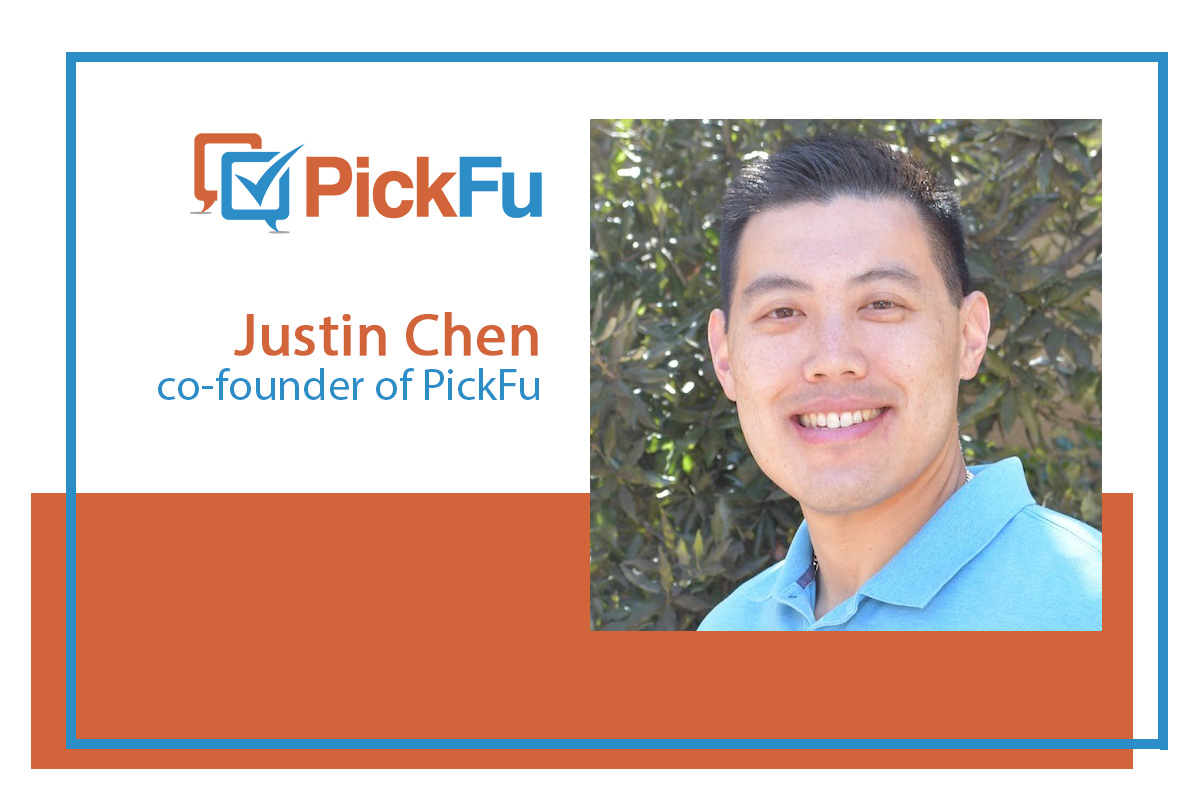 Reading Time:
4
minutes
Apple's recent iOS 14.5 update has disabled the Identifier for Advertisers (IDFA), a handy tool for mobile game developers and online marketers to create game features and design advertising strategies.
Here we have with us Justin Chen, co-founder of PickFu, a leading consumer research software that feeds business intelligence through instant online polls.
He talks about the removal of IDFA, its potential impacts, user reaction to the removal, and how game developers and marketers can fill the void.
Q. Welcome Justin Chen, Could you explain the recent talks surrounding IDFA?
A. IDFA acts like a cookie to help advertisers better target iOS users and measure the effectiveness of their mobile marketing campaigns. Apple's latest iOS 14.5 update has a App Tracking Transparency feature that disables IDFA by default.
This could substantially impact how mobile games are created and marketed. Let me explain it.
Prior to the change, IDFA provided advertisers with information such as whether users downloaded their game through a browser ad or when they're using the app, how they are interacting with ads in their game, and more. This data became fundamental tot programmatic advertising strategies that free-to-play games use to acquire and target users, improve the user experience, and monetise games. Many marketers believe the update is the death of IDFA, as consumers must now opt in to allow app tracking.
Q. PickFu has recently conducted poll with gamers with Apple devices. Could you tell us more about the results of the poll?
A. PickFu's poll involved 200 mobile gamers with Apple devices. The poll simply asked whether they would enable or disable app tracking.
In the poll, 81.5% of respondents, though, said they'd disable IDFA tracking. They largely felt it invaded their privacy and were uncomfortable with companies owning their data. According to one respondent, "I don't want my data tracked by anyone or anything, anonymous or not. I don't need targeted advertisements. If I am interested in purchasing, I will look into the product myself and do my own research."
There were 18.5% respondents who said they would enable IDFA tracking. These players commented that they like to receive personalised advertisements and don't mind being tracked, as long as their personal information wasn't shared. One wrote, "I don't like the idea of being tracked, but they are not getting any of my personal information. I would rather get advertisements that might interest me than ones that I don't care about at all."
Q. What would be the impact of this on mobile gaming studios?
A. Before iOS 14.5, approximately 70% of Apple users shared their IDFA data with app publishers. This figure could drop to as low as 10%, making the data pool much smaller for advertisers. Mobile gaming studios will have to reevaluate how they collect data to market to mobile audiences.
Q. Now, how will game marketers figure out whether the ads are optimised and targeted to the right people? 
Well, there are basically two ways: 1. Find alternate ways and 2. create new methods.
Find alternate ways to gather real-time audience insights
IDFA helps mobile game developers collect real-time data around how their core audience plays their games and interacts with their ads. Using this data, developers optimised their games to provide a better user experience for players. With the soon-to-be smaller data pool, this granular information will, ironically, become even more granular.
To supplement the dramatically lower numbers, mobile game developers will need supplemental ways to gain audience insights quickly. Surveys of mobile gamers will help developers to gauge opinions in a totally privacy-compliant manner. Speed doesn't need to be lost, either. The online nature of player polling means that developers can act on their survey results the very same day they pose a question.
Create new targeting opportunities 
The hyper-targeting that IDFA makes possible is one of its most appealing qualities for advertisers, even if less so for those they target. But online surveying providers can offer readymade audiences based on your targeting needs, and these audiences usually self-report their identifying qualities.
Q. That is interesting. What are the options available to game developers and marketers for such surveys?
A. Some available polling audiences that game studios may find valuable:
Gaming platform: mobile, PC, console
Gaming habits: daily players, weekly players, occasional players, etc.
Favourite gaming genres: role-playing, trivia, strategy, word, etc
Devices: iOS, Android
App store spending habits: under $10, $100 or more, etc
Demographic groups: women, parents, income range
Q. Final question now. But can surveys provide the exact kind of data that IDFA used to provide?
A. IDFA shows advertisers how mobile players interact with their ads. But one limitation is that you can't access any data until you have a launched game with live players.
Surveys enable you to get real-world reactions to a much wider range of mobile gaming assets, from mobile app icons, game concepts, artwork, app names, descriptions and more. You can conduct this research at any stage of a game's development lifecycle. The earlier you start gathering data, the more confident you will be as you move toward launch.
In addition, IDFA provides purely quantitative data such as impressions and click-through rates. However, you're left to guess the why behind these numbers. By incorporating polling into your strategy, you'll hear directly from players, helping to understand why they like or dislike characters, ad creative, or whatever else you show them.
Taking qualitative feedback into account will improve your game overall, allowing for improved player interactions, stronger download figures, and better overall ROI.
A Q&A session with Endorphina's Head of Legal!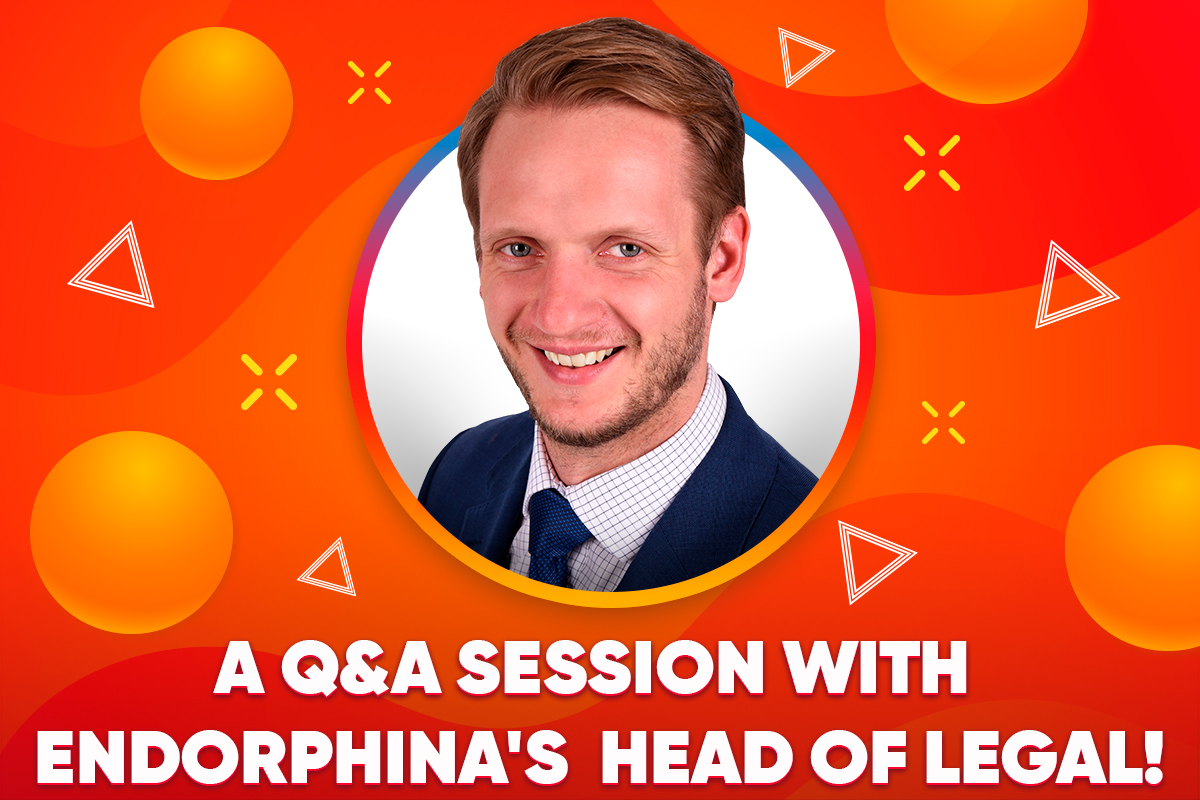 Reading Time:
3
minutes
Recently,  Jakub (Head of Legal at Endorphina) had an interview and dropped some professional insights and thoughts about Germany, their new regulations, the treaty, and more.
So, big things are happening in Germany, right?
Yes, Germany was always a rather complicated market. The need for new gambling legislation to fully legalize online gambling was very urgent. Finally, there is hope when the new legislation has been introduced in 2020. And in spring 2021, the number of states to approve the new gambling treaty was met and Germany's State Treaty on Gambling aka "Der Glücksspielneuregulierungstaatsverag" will become effective from the 1st of July 2021.
The Treaty on Gambling becomes effective in July, does that mean that starting from July all operators must have a respective gambling license issued by German regulator?
No, it does not mean that. Germany is not that far in the process and the new regulatory body must first be established. Work to establish this body is underway, and sources suggest it will be fully operational by the end of 2022.
When the regulatory body is not established yet, how will Germany apply or enforce new rules introduced in the Treaty on Gambling?
The transitional regime has been introduced and does stipulate guidelines that certain online gambling offerings, namely those of virtual slot machines and online poker, which are actually not yet permitted under the current Interstate Treaty on Gambling, will be exempt from enforcement if operators meet certain requirements that are recognized as technically feasible. Basically, it is some sort of "gentleman agreement" between operators and the government saying: "follow the rules and we will leave you alone". However, such "guidelines" cannot be mistaken with an effective law!
What requirements must be met in order to comply with the guidelines of the transitional regime?
It is a set of various rules. For example, for virtual slot games, the maximum bet must be 1 euro, the spin duration must be at least 5 seconds, no jackpots or auto-spins are allowed, reality checks must be triggered after 60 minutes session of un-interrupted duration and after that, the player must take a 5-minute cool-down break, where they are unable to place a bet, etc. As you can see, the new Treaty on Gambling really focuses on player protection and preventing gambling addiction.
Are there any problematic parts of the new regulation?
There are always some problematic parts and challenges from the regulatory point of view. On one side, the regulator tries to protect players but on the other side, games still must remain attractive compared to other markets. So, we can see those lacking jackpots, spin duration, and EUR 1 maximal bets could potentially cause some issues with the attractiveness of games and that is even before we will get into taxes.
What is wrong with taxes?
There is a proposal of new taxation of poker and online slots in the amount of 5,3% from all stakes. Considering that the average RTP (return to player) rate from slot games is 96%, such taxation would mean that the operators would be losing money on slots. Actually, to make the revenue from slots equal as without the proposed tax, the RTP of the slots would have to be reduced. And here we come back to the attractivity of games for players. Why would you play a game with a lower RTP when, just a click away, you can play the very same game with a higher RTP, only in an unregulated casino? This is why many experts are afraid that such taxation would drive players to the black market, which is very risky, especially if the jurisdiction is just opening. This taxation is still not yet agreed upon, but unfortunately, there is a high probability that it will actually happen. Even with bet limits or spin durations, Germany is still a very interesting market so we can only hope that the German parliament will reconsider their tax proposal.