Exclusive interview with GAMING1: "Our online operations in Belgium have grown beyond all expectations"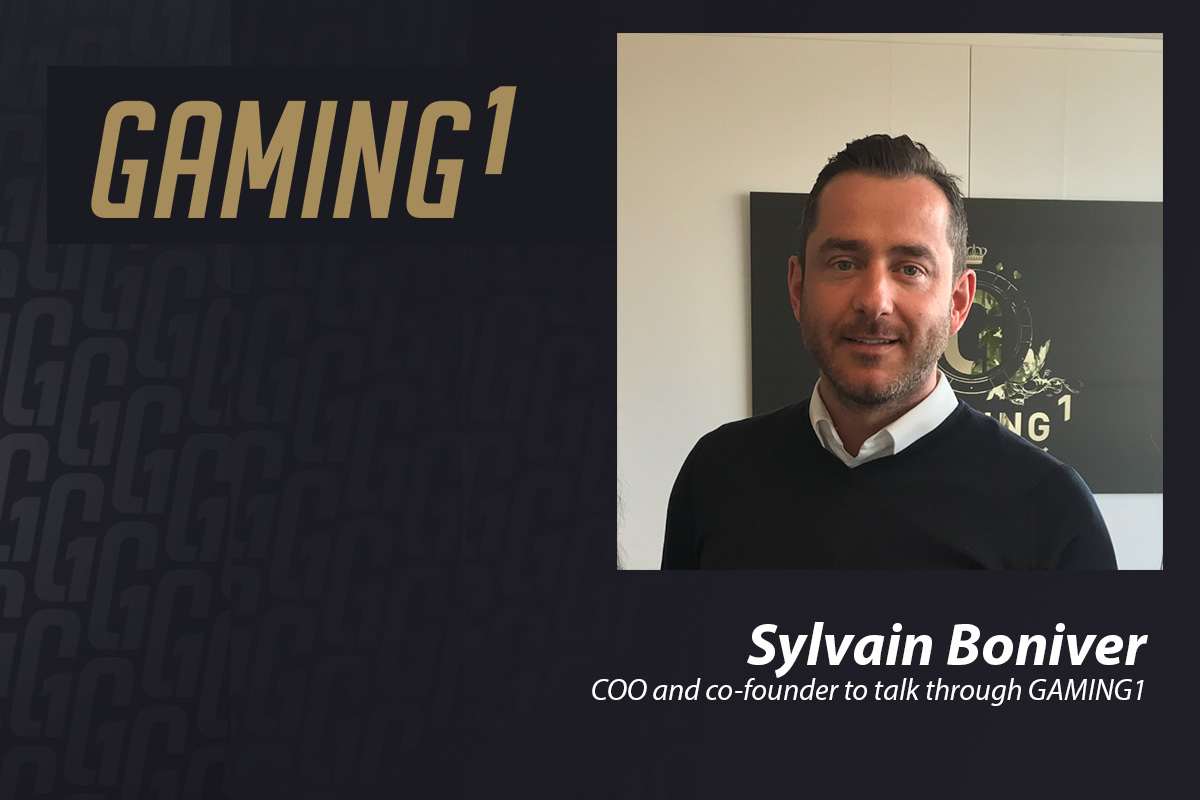 Reading Time:
3
minutes
Belgian omni-channel expert GAMING1 has proven itself as a worthy partner during the pandemic, especially when it comes to transitioning operators' offline operations to online. We sat down with Sylvain Boniver, COO and co-founder to talk through GAMING1's market outlook for Europe over the coming months – this one's not to be missed!
GAMING1's services were certainly in demand during 2020 as land-based operators sought to establish their presence online – can you give us a quick snapshot of what that's looked like? 
The outbreak of Covid-19 has accelerated the transition online for most businesses, and that includes the gambling industry. For us, helping partners navigate the unprecedented circumstances caused by the pandemic was priority number one.
Lockdown restrictions forced land-based casinos to shut up shop, and even in countries where they've reopened, visitor numbers remain a long way off their pre-pandemic levels. The longer outlets wait to go digital, the greater the loss of their market share – it really is that simple.
Fortunately, our model is designed to help facilitate that shift, allowing players to continue using their favourite brand in an online format. We help retail and land-based partners digitise their operations – a service which, for many, is urgently necessitated by the current situation, and we're here to deliver.
How has the last year changed the European landscape? Comparing to the way the market looked last January, how much would say has shifted in terms of growth and expectations?
The widespread closure of land-based establishments has underlined the imperative for operators to expand their digital activities. Our partners have enjoyed tremendous success when it comes to re-directing offline customers online, thereby curbing the financial impact of the pandemic.
Self-evidently, operators without an online outlet are struggling to succeed right now. Those who have a synergised land-based and digital offering, on the other hand, are much better equipped to weather the storm that is sweeping the global economy. For those in the former category, our company is ready and waiting to help deliver an omnichannel experience to their players.
Where has growth been particularly strong for GAMING1 on the continent? Where should our readers be looking at for potential expansion?
Our online operations in Belgium have grown beyond expectations. Of course, that can partially be attributed to the Covid-induced shift of all land-based activities to the online sphere. But it also reflects the sky-high quality of our digital products, and the operational efficiency of which we are so proud.
In addition, our status as a Portuguese market-leader remains undisputed, with valued local partners Estoril continuing to grow at an impressive rate. Our Iberian reach has also expanded in Spain, with 777.ES going from strength to strength by outperforming the competition – a pattern which we are confident will continue in the year to come.
Your home markets are very much across Belgium and France – do you see the current French approach to online gaming changing anytime soon?
There's a world of difference between the two markets. Looking at regulation, in Belgium you must own a land-based casino to open a betting shop, and there is a €500 weekly deposit limit in place. Neither of those rules apply in the French market – and yet, France is still the more restrictive of the two.
French laws prohibit the existence of any private sector in the entire gambling industry, except for land-based casinos. Little wonder, then, that the country's black market is the most significant in Europe. Regulation would not provide an overnight solution, such is the scale of the exposure of unregulated sites. It would, however, be a giant leap in the right direction – not just for France's gambling industry, but for its players and economy too.
Looking to the year ahead, a lot's been talked about in terms of engagement and retention, as well as acquisition of land-based players to the online world – what should operators be spending their money on to make that happen?
As a land-based operator, having the right partner by your side is paramount. That's how to deliver a world-class digital product to players, and marketing your offering in the most effective way possible is paramount.
Beyond the cross-selling acquisition and retention tools that we've implemented, my strongest recommendation is to develop a 360o strategy that maximises the synergy between your different channels. Ensuring that staff genuinely buy into your vision is also critical – without them on board, even the best-planned projects won't get very far.
Last but not least, can you give us a few insights for staying ahead this year? What's going to be the GAMING1 approach for ensuring your partners can succeed?
We strengthened our senior management team over the course of 2020 with an impressive string of industry heavyweights. Our peerless 50-50 business model, in which we win or lose alongside our partners, continues to reap the rewards, and we've got an ambitious set of expansion plans in place. I'm very proud by our hard-earned reputation for excellence, and we're all very excited for the decade ahead. This is especially the case for the growth of our existing operations in Europe and Colombia, as well as developing markets such as France and Holland. Safe to say, we're in for another busy year!

Chris Nikolopoulos, Chief Commercial Officer at BETBY, reviews an exciting year for the sportsbook supplier, and looks ahead to what could be a landmark year to come.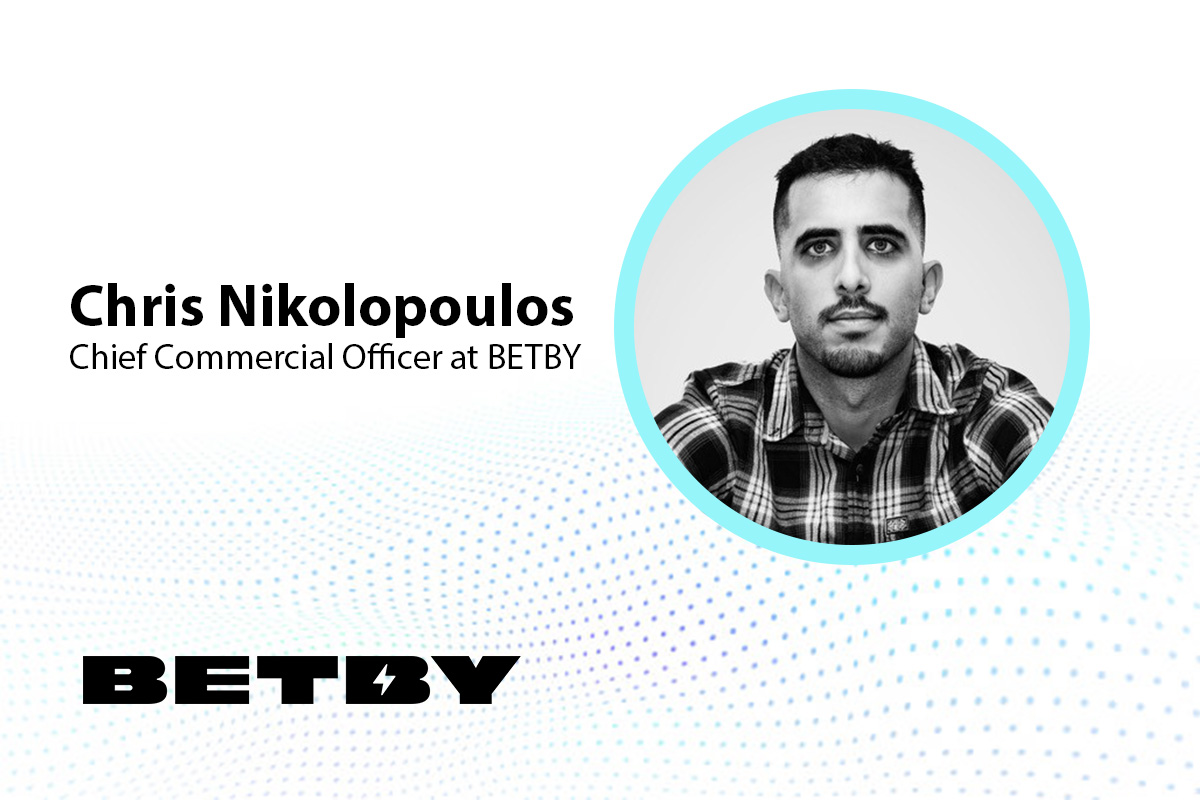 Reading Time:
2
minutes
What do you think has been the key to your commercial success in 2021? And were there any highlights that stood out?
I think it's all about our open approach to critical thinking and the way we treat existing and prospective partners. Time and time again, we see providers in the market that are afraid to think like an operator, which keeps them grounded in old-school practices and approaches. In business, just like in life, you can't take nothing for granted and you must act fast and efficiently, which is why we constantly try to evolve and listen to our partners' needs.
The sports betting industry is one where without constant innovation, flexibility and the desire to deliver on your partner's needs, a business can become outdated very quickly. At BETBY, we are doing our best to achieve this goal, starting of course with the product itself, which we always keep front of mind and we constantly act to improve it. We have signed deals with over 25 new partners in 2021, and the feedback has been extremely promising.
Are there any products in the roadmap for the year ahead that we should look out for? Will you be targeting any markets in particular?
The development process never stops. Looking ahead, we will continue expanding our Betby.Games series while also focusing on delivering extra functionality of our core business and our fully managed sportsbook solution. That includes extra data feed integrations, more front-end layouts and various other specific functionalities that I would like to keep confidential until we reveal them to our partners. With regards to markets we are targeting, we have a lot of different regulated jurisdictions on our radar, both in Europe and across the globe, and by the end of 2022 we will certainly have expanded our international reach.
What industry trends, if any, have you noticed in 2021 and how has BETBY responded to them?
2021 has been both interesting and challenging, mainly because of the pandemic. We constantly try to analyse trends and remain connected with the industry, and we have been able to identify several trends in various aspects. For instance, the increasing focus on the US market is a trend among most of the established European providers. On another note, we have certainly seen a growth in supplementary betting products such as Esports, virtual, and various products that fall in between. Betby.Games itself is the most glaring example of that.
Lastly, do you have any predictions for trends or developments that we will see across the industry in the year ahead?
I believe that operators will be focusing more and more on operating within smaller, flexible teams with modern software and fresh ideas, as they will be able to cover parts of the business more efficiently than with old, legacy platforms which are trying to provide full turnkey solutions. There is no one-stop shop that can deliver everything anymore, we have already seen this for some time, and I believe it will continue to be the case in the future.
Push Gaming JJ2 Success – Exclusive Interview with Darren Stephenson, Marketing Director at Push Gaming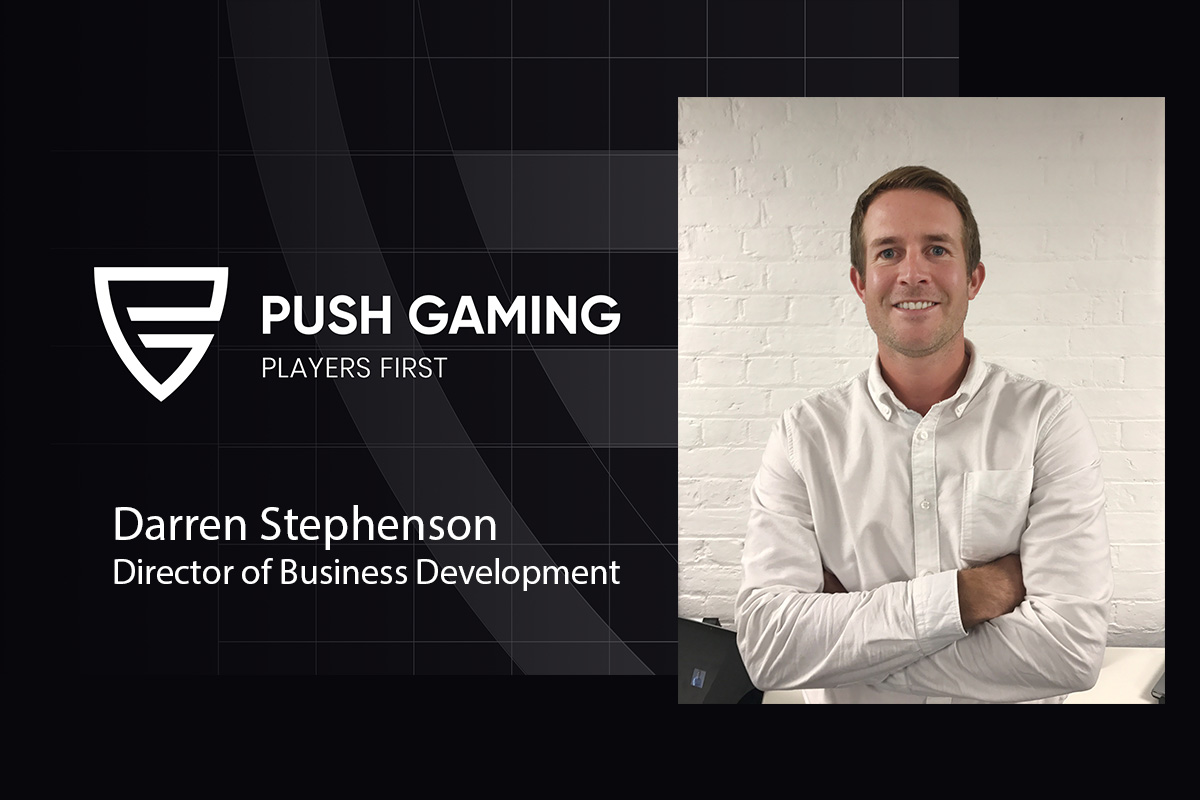 Reading Time:
3
minutes
Jammin' Jars 2 is continuing to smash records since its summer launch – can you tell us how special this is to Push Gaming and what it means for the team?
JJ2 was such a fun project for us from the very first moment when we realised that the feature we were working on was the perfect fit for the Jammin' brand. We'd been asked many times about doing a sequel but to know it was actually happening and to see it coming together, made it a really exciting project for the whole business to be involved in. This is especially the case given how the first iteration had been such a resounding hit. Seeing the slots community getting charged up for it was just something else and the hype this game generated is something that we can be very proud of.
Talk us through the game – what do you believe has made this such a smash hit and which features are particularly unique?
Producing a sequel provides a unique opportunity in that you get the chance to revisit a game. At its core, the game remains true to Jammin' Jars and we felt that was important, so the same multiplying wilds are in play, however, with the max win increased from 20,000x to 50,000x.
We also added little surprises along the journey such as with the fruit blast feature being able to trigger more than once in a single spin, so players might expect they know the feature from the original but then they find that extra little addition.
The most noticeable changes from the original are the addition of coins and the GigaJar feature. The coins act in the same way as the fruit symbols but with the coin values going up to 1000x – this really adds a new dimension to the potential fun factor when you count in the multiplying wilds. GigaJar brings a completely new feature into the mix – it takes some progression to reach it as we didn't want to water down the 'classic' features that players loved in the original, however it does deliver that all-important unique dimension that made the game truly special.
On to global markets – where has JJ2 performed best? Do you think it's suited to any particular playing habits?
Much like the original, JJ2 is popular across all markets it is available in. I imagine the game is a popular choice for players that like to enjoy games over multiple sessions and enjoy a familiarity and 'feel good factor' whilst always offering excitement and discovery. Of course, Scandinavia and the UK are two of our most popular markets, and with some of the world's most passionate players there, it's wonderful to see the slot prove to be one of the most popular launches this year.
JJ2 has also been hugely well received by the streaming community, did team Push design the game with the community in mind?
In my opinion, a good slot streamer is first and foremost a slot player – and players will always be our focus when we're working on a game. Streamers want to be entertained themselves, so I think when they're playing our games it's a good sign that we've done something right.
Looking to the months ahead, what other exciting launches can we look forward to?
We've just released Fire Hopper which includes some elements that might get people thinking of the Jammin' games, although with its own unique and exciting twists. Then we have Bison Battle following soon after, which has a land-based slots feel to it and including some really fun bonus rounds. This is definitely a slot with some really unique elements, and I'm sure it will prove to be hugely popular. Both these games include Bonus Buy, which is something new that we've introduced to some of our games and players really seem to be enjoying it. Following the hugely positive feedback we've received, we'll continue to include this in some of our upcoming games as we've done with a selection of our existing games, such as Jammin' Jars, Dinopolis and Mystery Museum.
Exclusive interview with ESA Gaming's Maria Luisa Malfasi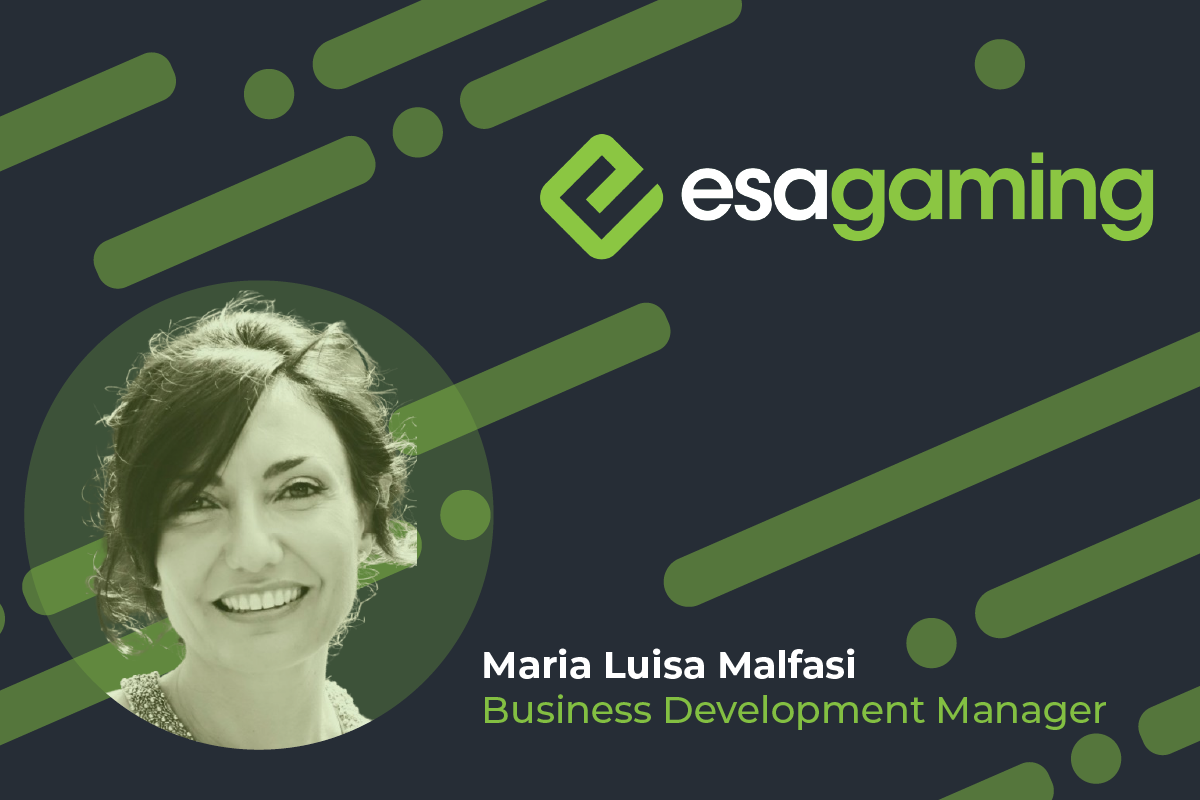 Reading Time:
4
minutes
A year after introducing its EasySwipe™ product, ESA Gaming's collection of mobile games optimized for cross-selling from casino to sportsbook now features six titles following the recent launch of its latest hit Joker Poker. ESA Gaming has also entered several new markets and struck partnerships with operator and aggregator partners around the globe. European Gaming caught up with Maria Luisa Malfasi, Business Development Manager at ESA Gaming to see what the future has in store for the supplier.
It has been a fantastic year for ESA Gaming which has seen you move from offering an aggregator platform and poker network to focus on cross-selling titles for mobile, tell us about the last 12 months.
Having offered an aggregator platform and poker network for some years we wanted to develop a new USP for the company and introduce something unique and different to what is currently available in the very saturated slots market. The result was our portfolio of EasySwipe™ games which is designed specifically to sit within sportsbooks to offer bettors a simple yet engaging casino experience without disrupting the sports betting experience. We now have six titles in our offering and it's been a fantastic year for ESA Gaming.
Major sporting events in the summer, such as the Euros and the Olympics, definitely helped boost our portfolio as betting volumes significantly increase and naturally offers the possibility of cross-selling to casino.
The Euros was our first experience of having our EasySwipe™ games live during a major tournament and offered an opportunity for us to gather some good business intelligence which we will incorporate into our future product development. We already have one sport-themed title in our portfolio which has resonated well with bettors and we will add more in the near future to better appeal to sports fans.
Tell us a bit about how your EasySwipe™ portfolio has developed and performed in the last year. 
As the name of our product suggests, customers easily swipe from one product to a next on their mobile device. This ensures the sports-betting experience per se is not disrupted but allows players to enjoy their favourite casino games or try something new whilst continuing to bet on sports. We have now introduced six fantastic titles that offer players a fast-paced, fun-filled gaming experience.
The first titles we introduced were blackjack and roulette that bring the real casino experience to the player, with intuitive game play and responsive design, perfect for mobile screens. Fruit Staxx, our enticing fruit-themed slot is designed for casual gameplay with an immersive user experience. GoalMine, is a fast, football-themed game which gives players a speedy game-play, with familiar graphics and steps. The title has been a huge hit with avid sports fans and is a natural fit in a sportsbook. The simple format and differing final rounds which create genuine progression and culminate in sporting action adds an extra layer of excitement to this title.
Recently we introduced EgyptMine, the second title in our Mine series. Inspired by computer classic Minesweeper, it sees players race across the sands avoiding evil creatures before entering a pyramid in search of treasure. Finally, our most recent hit was Joker Poker, another casino classic featuring a standard deck of 52 cards, plus a wild joker, where players are tasked with creating the best possible 5-card poker hand. Players can utilise an autoplay feature and there are chances to multiply winnings with an enticing Gamble Round offering red, black or suit betting, while there are chances to win up to 300x stake on every hand.
In terms of reach, is expansion in your future plans and if so, what new markets is ESA looking at? 
We see plenty of opportunity to expand our reach and are exploring several opportunities. We are currently looking at getting our content certified or licensed in a raft of European markets such as Romania, Sweden, Denmark and Greece.
We are carefully analysing the potential of the market before making the decision on whether to enter or not and are focusing on territories where sports betting has a strong following.
In the last year we have entered Portugal and significantly expanded in Italy, signing several deals with leading local operators and aggregator platform providers. We also received our MGA licence which will allow us to distribute our games to an array of new partners.
We will of course also continue to develop our games portfolio and have recently hired a hugely experienced Head of Games to oversee this expansion and the creation of a portfolio of slots. We will Imminently introduce sport-themed games Basketball Mine, and Tennis Mine, with new more involved bonus rounds, as well as some innovative slots titles and our first crash-style game.